Cam Bradford Homes Seamlessly Blends Modern and Traditional Design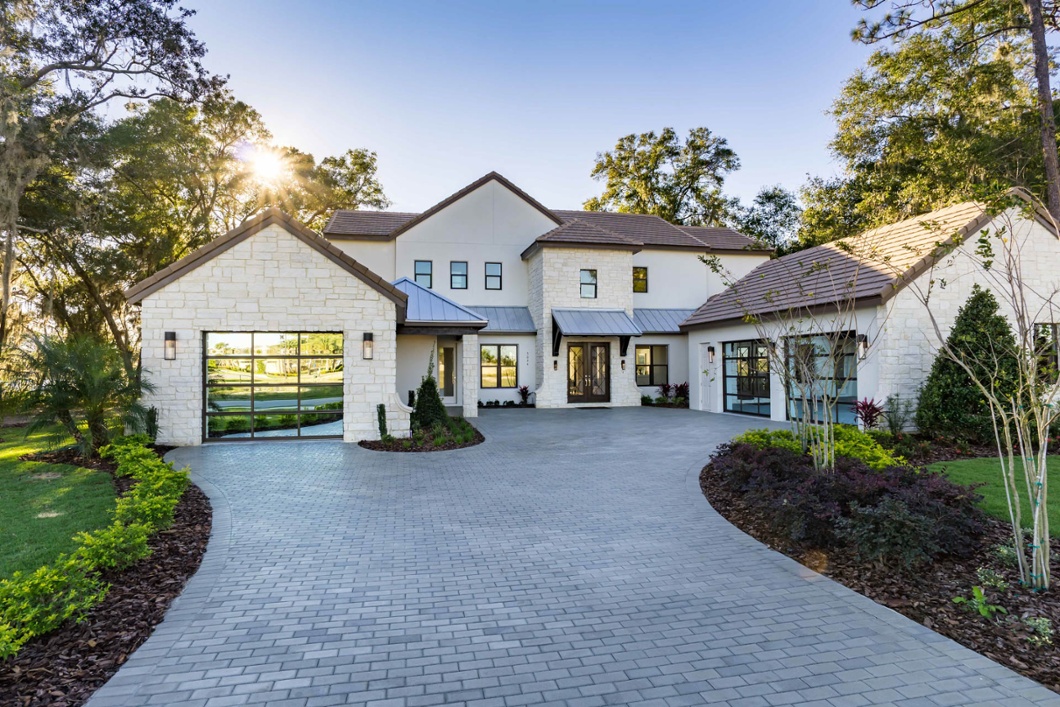 A second-generation homebuilder noted for his luxury custom home designs, Cam Bradford and his team of artisan craftsmen are dedicated to the idea that dreams can become a reality. He has honed his skills over the past two decades, but he learned what is needed to construct a quality home because he grew up in the trade.
As one of the approved builders in the Bella Collina community, Cam Bradford Homes is known for its innovative architectural style that blends modern sensibility with traditional design features. Their custom homes are situated in Bella Collina among the rolling hills, golf course, and lakes.
The team at Cam Bradford Homes is available to work with you on a new Bella Collina lot that captures your imagination as a homesite, or design a home for a lot you already own.
Today, Cam Bradford Homes routinely exceeds expectations because they prioritize their customers' preferences and respond to their wishes to create genuinely custom dwellings. Homebuyers become partners in the design and building process, assuring that the floor plan, materials, and finishes are not only functional but beautiful, and that their finished home reflects a personal aesthetic.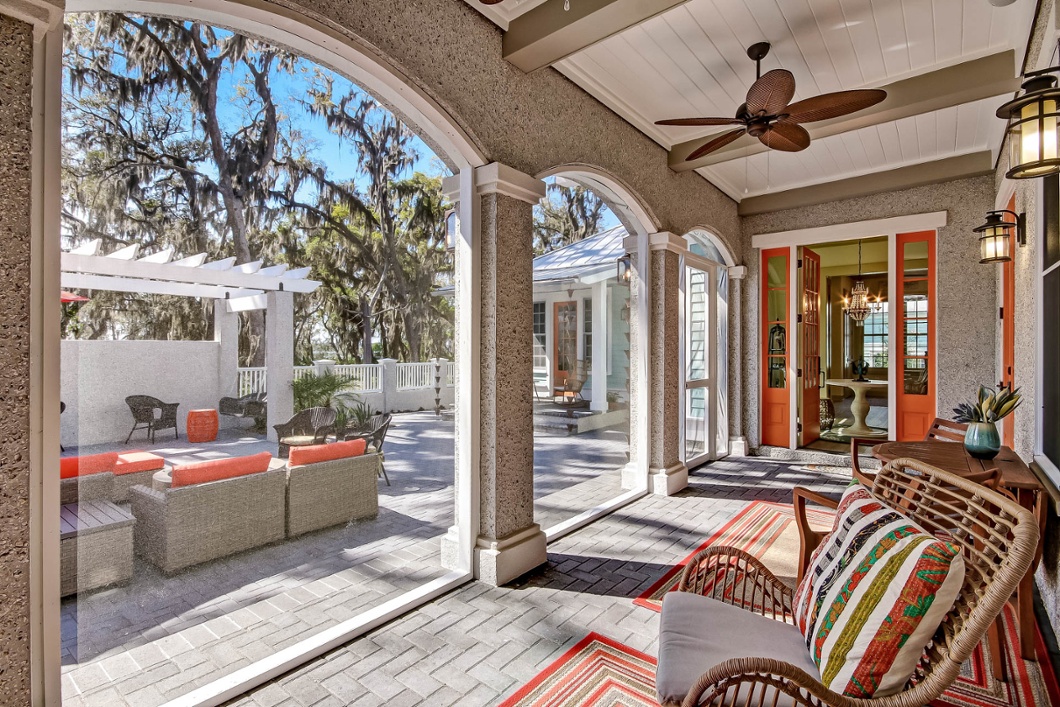 Bella Collina is proud to have Cam Bradford Homes as a builder in our community. The company exemplifies our high standards, and their home designs consistently earn praise for innovation, quality, and unwavering attention to detail.
With more than 400 satisfied Central Florida homeowners, Cam Bradford Homes continues to exceed client expectations.
Whether you're looking for traditional design, contemporary elegance, or understated comfort, this is a builder who will listen to your ideas and translate them into a functional, appropriate form.
This experienced custom homebuilder has demonstrated an ability to blend the Bella Collina ambiance of an undulating landscape and natural site topography into striking designs that showcase the views and perfectly embrace the natural surroundings.
The Design Process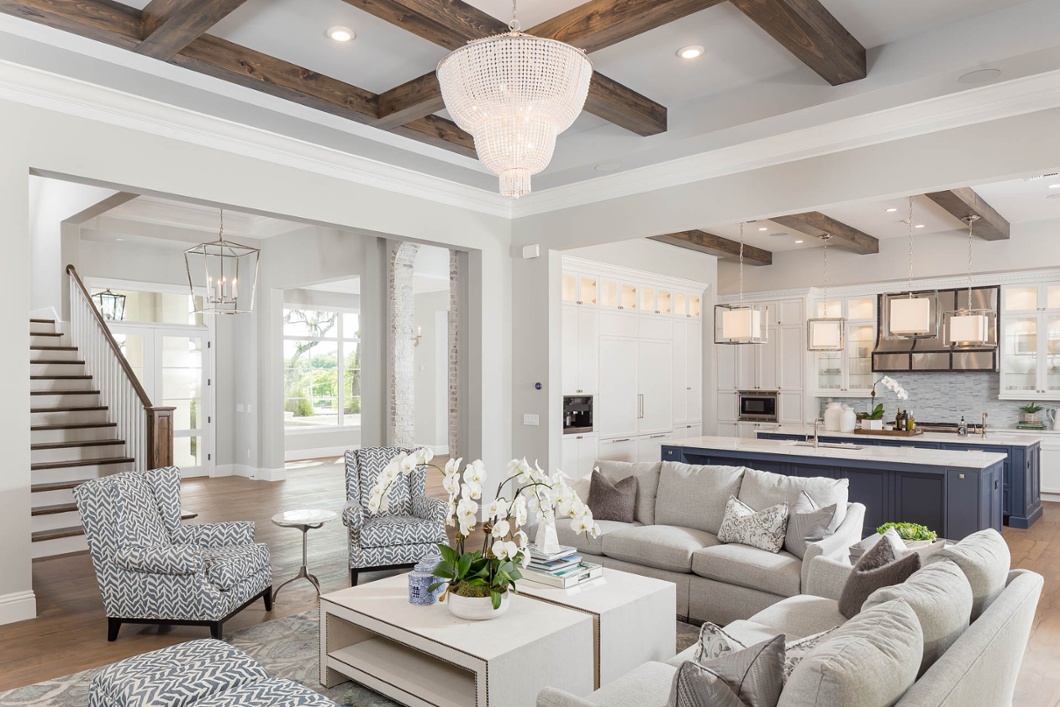 Designing a home for a specific lot is the forte of this builder. Cam Bradford Homes will work with you to select the site that aligns with your vision if you don't already own a Bella Collina lot.
During an initial meeting, the discussion centers around your ideas and expectations, style preferences, and budget. From there, once you have chosen a lot, it's time to get to work on specifics.
Rest assured that your design team values your input and respects your preferences. Cam Bradford Homes' goal is that your completed home mirrors your personality and is the physical reflection of your individuality.
Bella Collina has building guidelines and design standards. Still, there is ample room for personal expression. Your design team is thoroughly knowledgeable about current code requirements and restrictions and the latest construction materials and techniques. Cam Bradford Homes is well-equipped to help you navigate the path of new construction.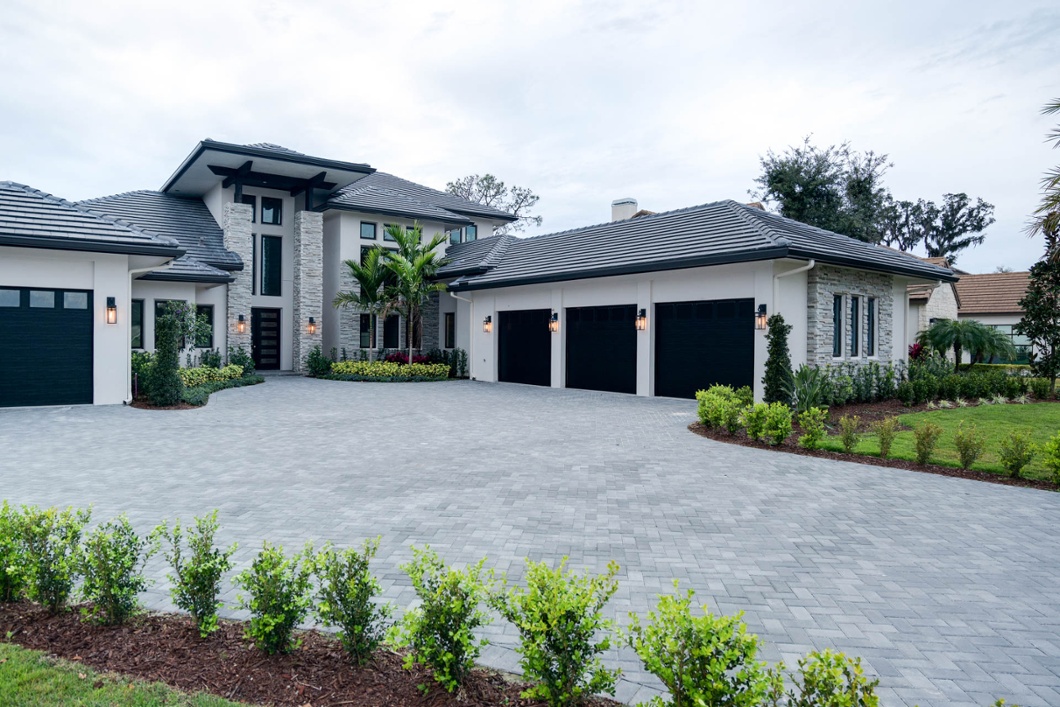 The Cam Bradford team has learned how to "listen," and it's the client who directs the process. An initial design-build proposal will typically present an overview of a floor plan, with broad specifications for architectural style, room sizes, features, materials, and finishes, as well as a preliminary cost estimate.
Once you and your family approve the concept, your builder will proceed to more detailed architectural plans and specifications, work with you to secure project financing if desired, and move forward to finalize the timeline for construction.
When plans and specifications are approved and financing is in place, it's time to plan for the actual groundbreaking and construction. The Cam Bradford team will be with you every step of the way, always available to answer questions, explain procedures, and ensure that construction proceeds smoothly.
A Cam Bradford client is never left out of the loop from the initial design meeting to a final walk-through inspection of the completed home.
When construction is complete and it's time for you to move into your new home, you will remain a valued member of the Cam Bradford family, with warranty service and friendly advice happily offered and readily available after you move in.
Come Home to Bella Collina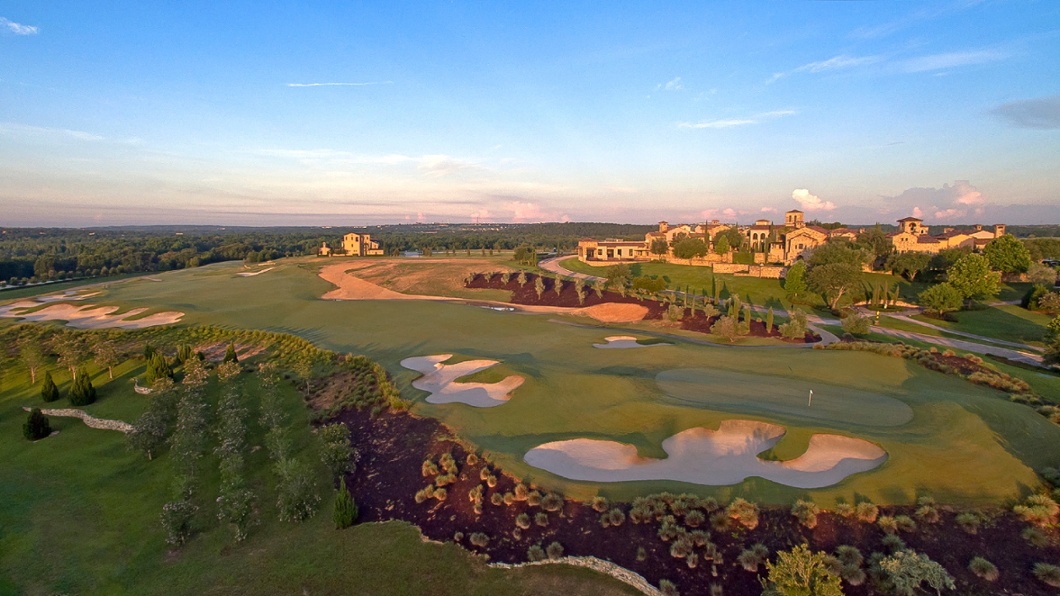 Located only a short drive from downtown Orlando and about 30 minutes via interstate from Disney World, Universal Studios, the other acclaimed theme parks, and the Orlando International Airport (MCO), the gated community of Bella Collina promises the best of Florida locations and a lifestyle to match.
Historic St. Augustine is only about two hours away; Tampa and St. Pete are equally near in the opposite direction. Approximately equal distance from both Atlantic and Gulf Coast beaches, the whole of Florida is almost in your back yard when you come home to Bella Collina. And, of course, the entire world is open to you when you choose Florida as your home turf.
With a golf course designed by Sir Nick Faldo, residents enjoy an on-site fitness center and world-class spa, a tennis center and resort-style community pool, two spring-fed lakes within its boundaries, miles of walking trails, and a clubhouse with two fine restaurants.
The "world apart" ambiance of Bella Collina blends European character with the best of contemporary convenience and natural beauty. Select a lot with golf course frontage or choose an estate site with sweeping lake views and green hillside vistas.
Work with one of our select builders to design a home that reflects your individuality and captures your dreams. You can even sample the community's exceptional lifestyle by booking a stay in Siena, our lakeside condominium at Bella Collina.
In addition, Siena condo rentals are available for you to stay in while your dream home is under construction.
If you have questions about Bella Collina, contact us for additional information or arrange a personal tour. We will be pleased to show you around and introduce you to your future.
We think it's the best of all possible worlds, and all of it is ready for you to enjoy!