Tips for Selecting the Perfect Bridal Bouquet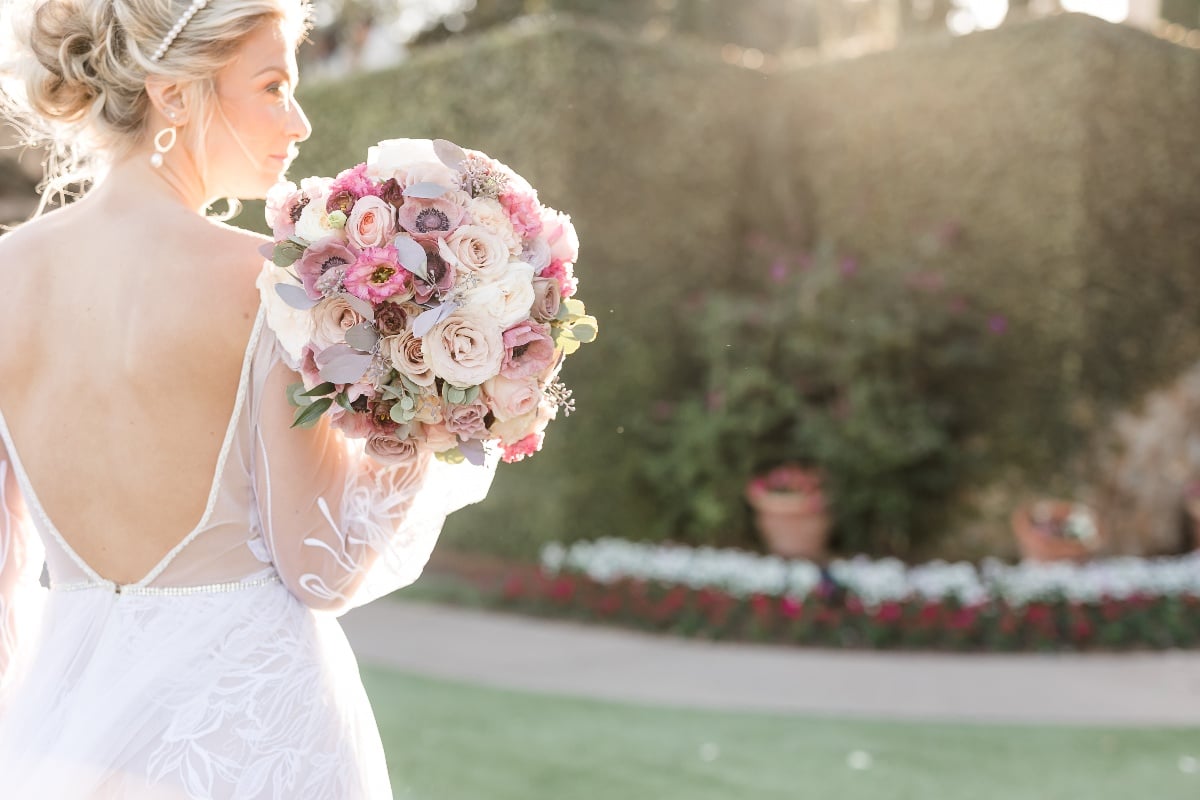 Brides have carried flower bouquets since ancient times. Throughout history, the tradition of bridal bouquets served many purposes, from adding a delightful aroma to the ceremony to providing symbolic values.

Today, brides continue the tradition, but style also comes into play. Bouquets add a finishing touch to the bride's dress, hair, and makeup, bringing together the whole look and feel.

Flowers are essential to your wedding, but picking them out won't be your first task. Here are tips to navigate the path to your perfect bridal bouquet.
First – The Dress
When framing a beautiful painting or print, you select a mat color and frame style that complements the image. The same goes for your wedding bouquet. Before deciding on the bouquet, you need to know what the dress looks like.

Different dress styles and colors will guide your bridal bouquet choice. Common wedding dress styles include:
A-line

Empire

Ball gown

Mermaid

Sheath

Boho

Strapless
These styles range from minimalist to extravagant, with ruffles and lace. For example, a satin sheath dress will be sleek and straightforward, but a ball gown could have a voluminous skirt and puffy sleeves.
No matter what dress you choose, ask these questions to identify its main characteristics:
How long is the dress?

What color is the dress?

Is the fabric smooth, textured, or a mix?

How would you describe the silhouette of the dress?
Dress characteristics point toward the best arrangement styles in terms of flower color and the use of ribbons and other embellishments.
Let Your Dress Guide Your Flower Selection
The bouquet should complement the outline and proportions of the dress, and the two pieces should balance each other. A body-hugging sheath dress presents a narrow outline, and the bouquet should follow that vertical line. A teardrop or cascade bouquet design would suit a narrow-profile dress.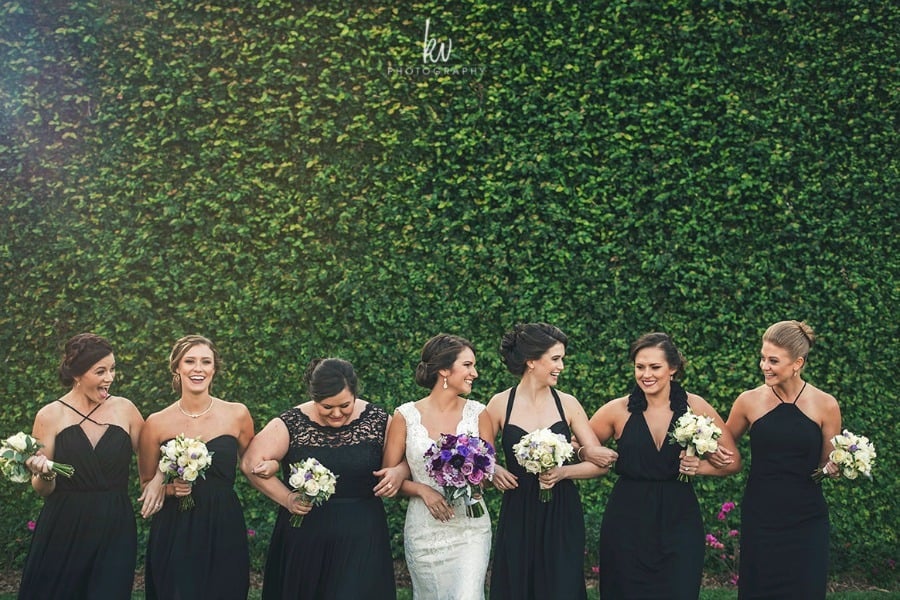 The best bouquet reflects the style of the dress in terms of formality, texture, and complexity. A ball gown dress with lace and ruffles works with a larger, elaborate arrangement. On the other hand, the free-flowing Boho dress would pair well with a natural bouquet like a tied cluster of flowers. Such a bouquet has a simple look but retains a casually beautiful sentiment.

Also, think about your height. A tall bride can carry a larger bouquet that might look overwhelming in the hands of someone shorter in stature.

Similarly, a bouquet should not clash with the length of a dress. For example, a long or bulky bouquet with a short dress might draw too much attention. A long dress, however, can accommodate a bigger or longer arrangement.
Top Bridal Bouquet Styles
A skilled florist can help you select a bridal bouquet style that works great with your dress. As you look over bouquets, expect to see these popular types:
Cascade or waterfall – A descending assemblage of flowers and leaves

Teardrop – Full at the top and narrows toward the bottom

Round hand-tied bundle – A medium to large bouquet bound at the stems

Natural – Casual, as if just plucked from the fields

Contemporary – An out-of-the-ordinary arrangement with a modern flair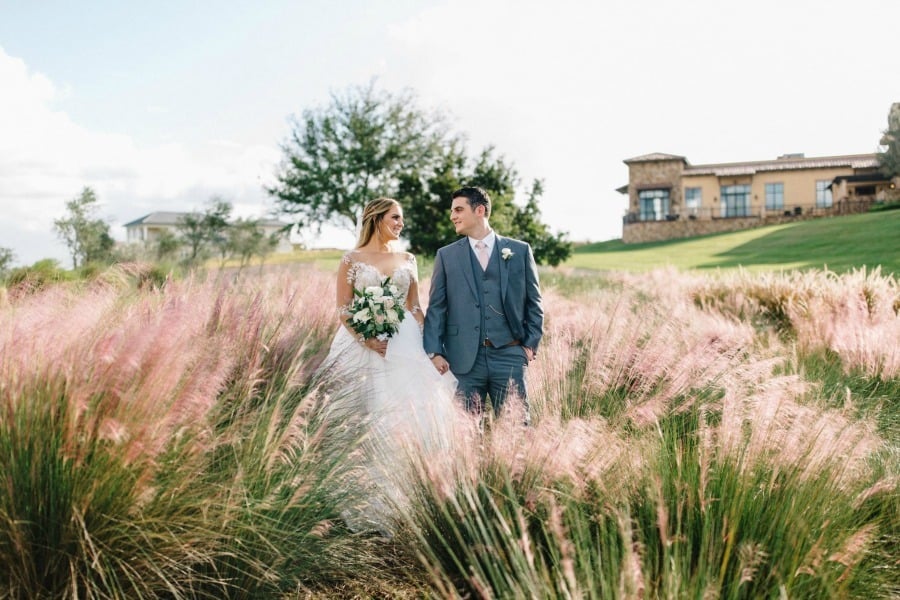 Some examples of beautiful bouquet and dress pairings:
A cascade bouquet enhances the long flowing lines of a ball gown or wedding dress with a long train.
A natural or teardrop bouquet couples wonderfully with a sheath or mermaid dress.
A round hand-tied bundle looks lovely with a short, A-line dress.
Your bridal bouquet will not be your only flower decision, but you can think of it as the keystone to the overall flower strategy for your wedding.

You'll need to select bouquets for the bridesmaids and your mother. The style of these secondary bouquets can reflect the theme and style of your bouquet but on a smaller scale.
Bouquet Flower Availability and Symbolism
Once you pin down the bouquet shape and style that matches your dress, you can select the flowers. The global flower industry puts most species and colors at your disposal year-round with only a few seasonal limitations.

Think about if you want your bouquet to reflect any cultural or historical traditions meaningful to you. Sometimes brides choose to have the same flower species in their bouquets as their mothers did on their wedding day. Or you might opt for a flower type in the first bouquet your future husband ever gave you.
Flower symbolism can also be inspiring. If there is a sentiment you want to express, chances are a flower has that meaning associated with it. Here are some of the most popular bridal bouquet flowers and their associated meaning:
Dahlia – Good taste
Gardenia - Loveliness
Honeysuckle – Bonds of love
Iris - Trust
Jasmine - Grace
Peony – Happy life
Rose – Love
Sunflower – Adoration
Tulip - Loyalty
The fragrance is another aspect to keep in mind. Choose fragrances that blend well because you don't want multiple floral aromas to compete with each other.
Get a Tossing Bouquet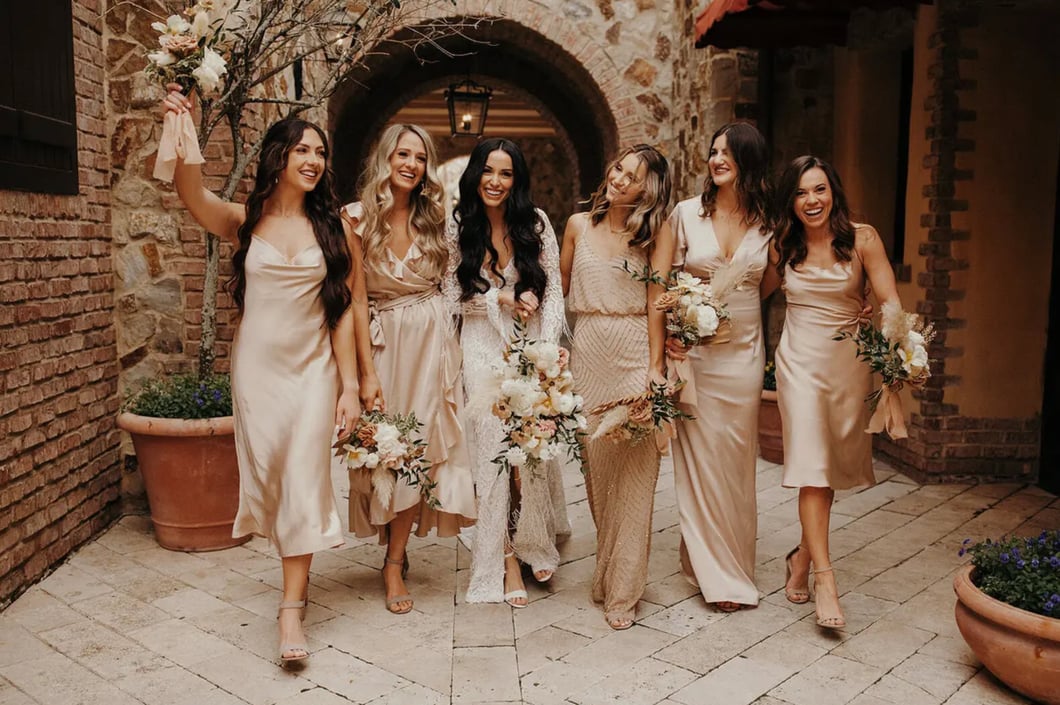 Most brides choose not to throw away their beautiful, custom bridal bouquet. If you plan to do the traditional bouquet toss, consider a separate tossing bouquet.
A tossing bouquet need not be extravagant. A modest bundle of flowers similar in color or species to your bridal bouquet will get the job done.
Dream Wedding Venue at Bella Collina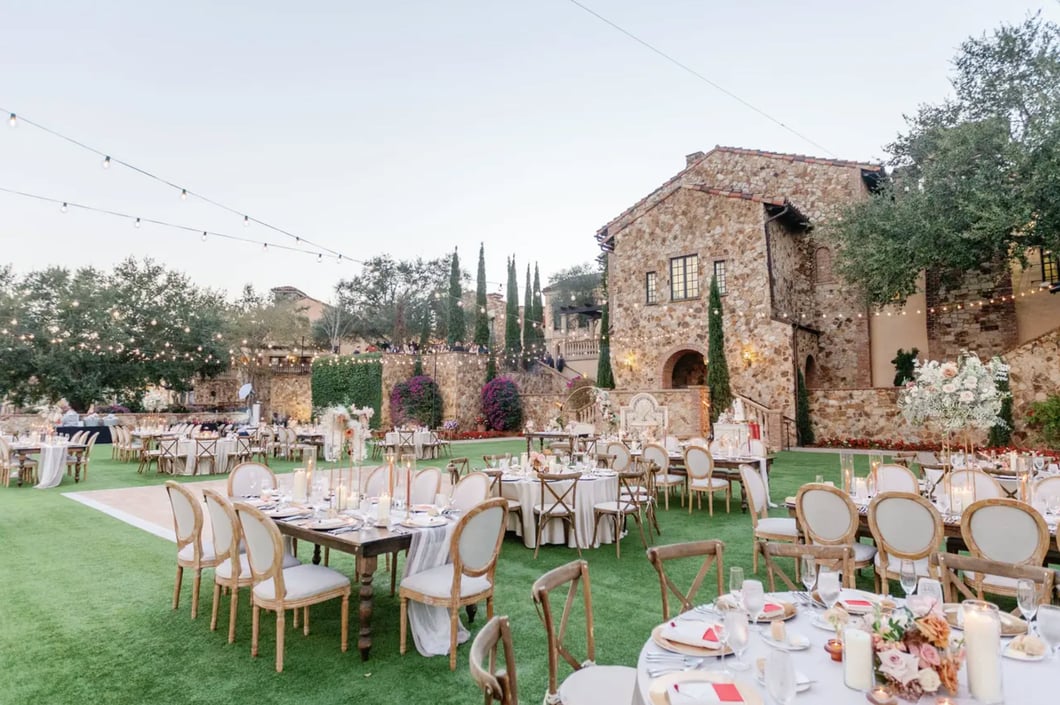 An amazing bridal bouquet matters for your wedding photos just as much as where your photos are taken. The wedding venue at Bella Collina outside of Orlando places brides and grooms on a hilltop in Central Florida where a lush, green landscape unfolds toward the horizon.

The stone walls and Mediterranean architecture of Bella Collina provide a luxurious setting for your ceremony and reception. You'll have the perfect backdrop for the perfect wedding.

Contact us today to begin planning for your wedding. We'll help turn your dream day into a reality.