Top 5 Wedding Dress Styles

Modern couples enjoy great freedom when choosing what to wear for their weddings. Although many people embrace tradition, they still want to create a contemporary look.
Wedding dress trends for 2022 definitely recognize these desires. They give you loads of options for gowns that are historical, modern, or a blend.

A joint study prepared by Brides and Investopedia found that 41% of survey respondents really want to mix the traditional with the unconventional. It's not that everyone wants to break all of the rules, but they do want to deviate from the norm when they want to express themselves.

Designers hear this message loud and clear. They have created abundant choices for brides who want a special, memorable, and flattering dress on their big day devoted to romance.
1. Sensual Cutouts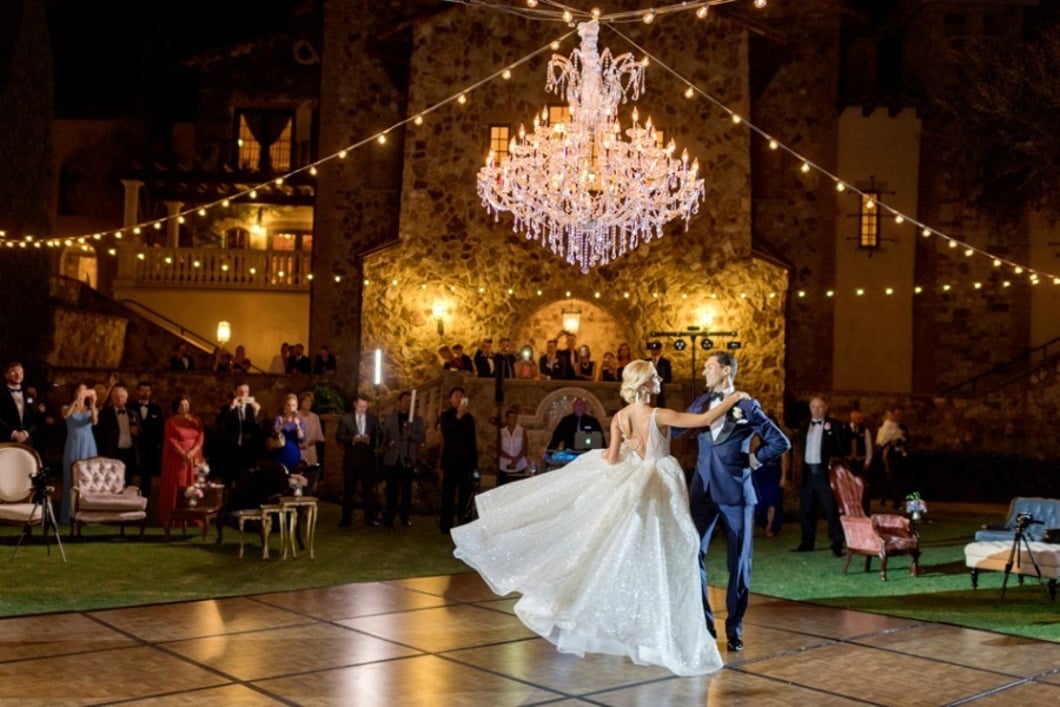 Designers place cutouts strategically on a dress to reveal a bit of flesh. Sometimes sheer fabric or lace covers the fabric window instead of completely exposing bare skin.
The technique allows a bride to incorporate sexiness into her gown while still maintaining a relatively traditional look.

A cutout might be over the chest, midriff, over the shoulders, or down the back. The artful deployment of a cutout can draw attention to your best physical feature and help you look your absolute best on your wedding day.

Cutouts also appeal to women because weddings often occur during hot weather. A cutout provides a welcome bit of ventilation when you are otherwise covered in a heavy wedding dress.

Overall, cutouts are seen as a flirty piece of modern fashion that helps brides develop a signature look for 2022.
2. Square Necklines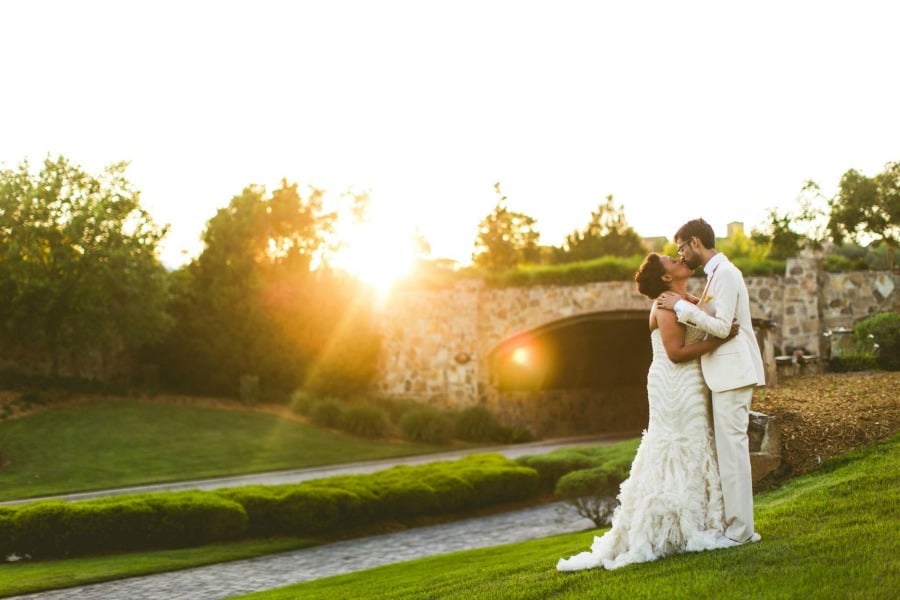 Many designers, like Dana Harel, Theia, and Halfpenny London, featured square necklines at their bridal gown shows for 2022. The straight lines of a square neckline flatter many faces and body types. It is often paired with a gown that has a more modern and minimalist style.
In 2022, the square neckline has been paired most often with A-line gowns.

This neckline attractively exposes the collar bones and where the shoulders meet the neck. Women who want a gown that allows for adequate coverage and support through the bust favor the square neckline.
The style also offers a great frame if you want to showcase a necklace.
3. Corset Bodices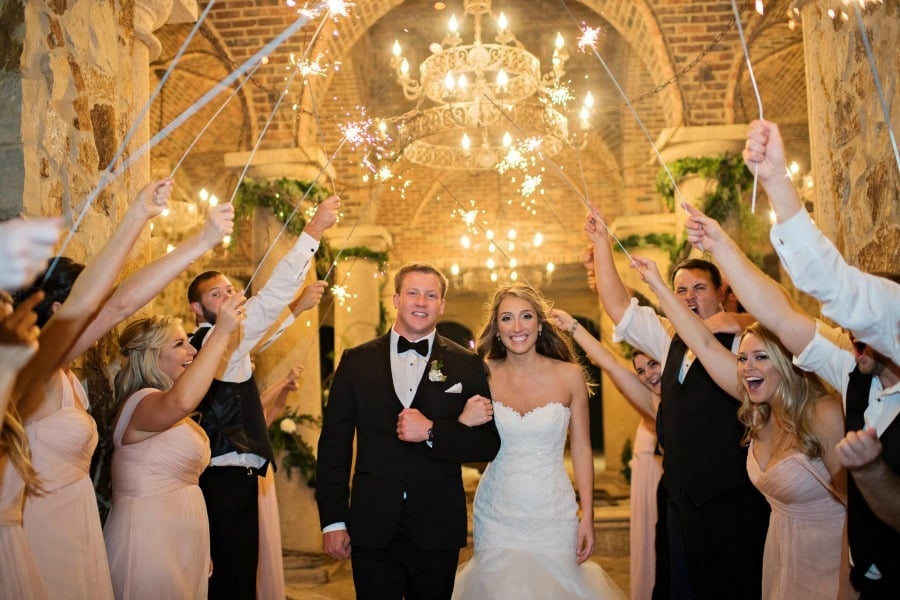 Before women complained about bras, they complained about corsets. However, there is no denying that a corset or corset-style design celebrates the feminine form and makes many women love how they look in their wedding dresses.

In 2022, designers frequently match the corset bodice with a voluminous skirt or puffy sleeves to further enhance the curvy shape of the gown. Corsets also create a historical look for a wedding dress for women who want a traditional yet exciting look.

The corset essentially creates a canvas where designers, like Berta, Gahlia Lahav, and Ines Di Sano, can explore many ideas and craft amazingly unique styles.
A corset bodice can serve as a location to display amazing details. Sequins, pearl beads, or fabric rosettes over a bodice make them an artistic showpiece that you might treasure as an heirloom for years to come.
4. Ruffles, Ruffles, Ruffles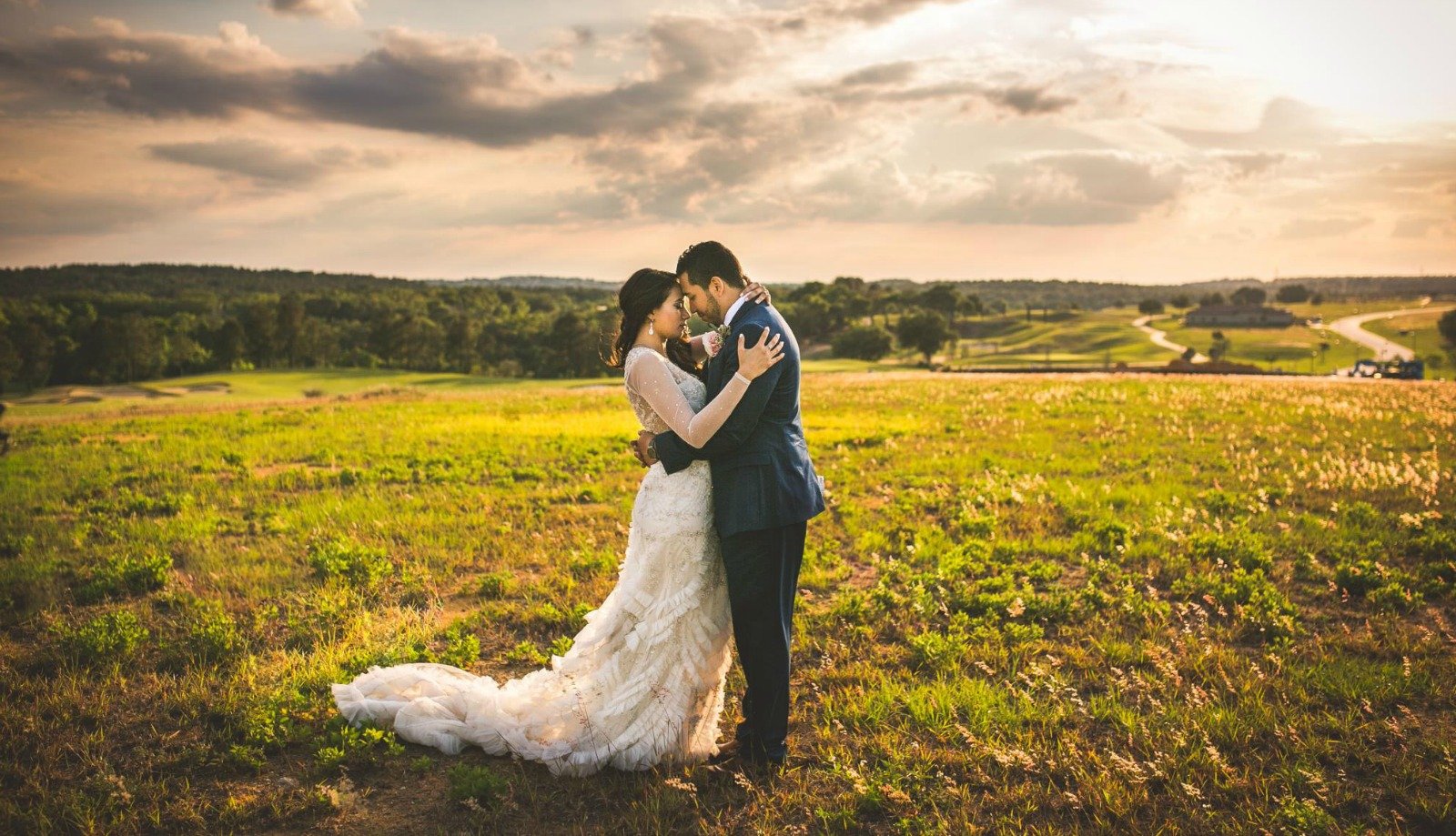 A wedding dress presents a great opportunity to wear something extraordinary. Too many ruffles in daily life get in the way, but, for a special occasion, you can splurge on fanciness all you want.

The 2022 wedding collections are packed with ruffles. Sometimes they are just on the sleeves, but other designs have a cascade of ruffles from the shoulders to the hemline.

Designers for Odylyne the Ceremony, Amsale, and Marchesa were particularly enthusiastic about ruffles. Tiers of tulle ruffles build a dramatic look that encases a bride in an ethereal cloud of fabric.

You get to decide how far you want to go with ruffles. Wedding gown designs are available with a few rows of ruffles along the shoulders or hem. Other wedding dresses include voluminous ruffled skirts that totally embrace the princess aesthetic.
5. Fancy Puffy Sleeves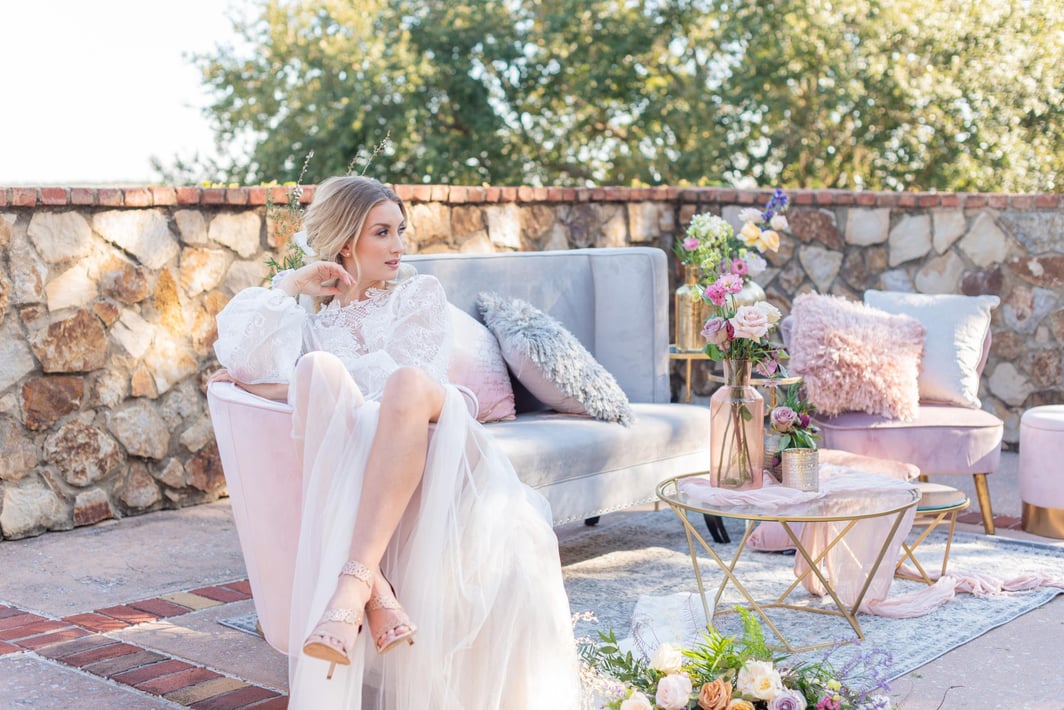 You don't have to spend too much time looking at 2022 wedding trends before you encounter Regency-era looks inspired by the "Bridgerton" television show. As a result, wedding dresses this year are making a big deal out of sleeves.

Wedding gowns from Elie Saab, Nadia Manjarezz, and Viktor prominently feature puffy sleeves. Sleeves like this enhance the silhouette of the bride to make her the natural center of attention.

Puffy sleeves offer a way to create a dramatic look when you don't want an overly complicated wedding dress. They provide the artistic detail that makes an otherwise sleek and minimalist gown pop visually.
An Elegant Orlando Area Wedding Venue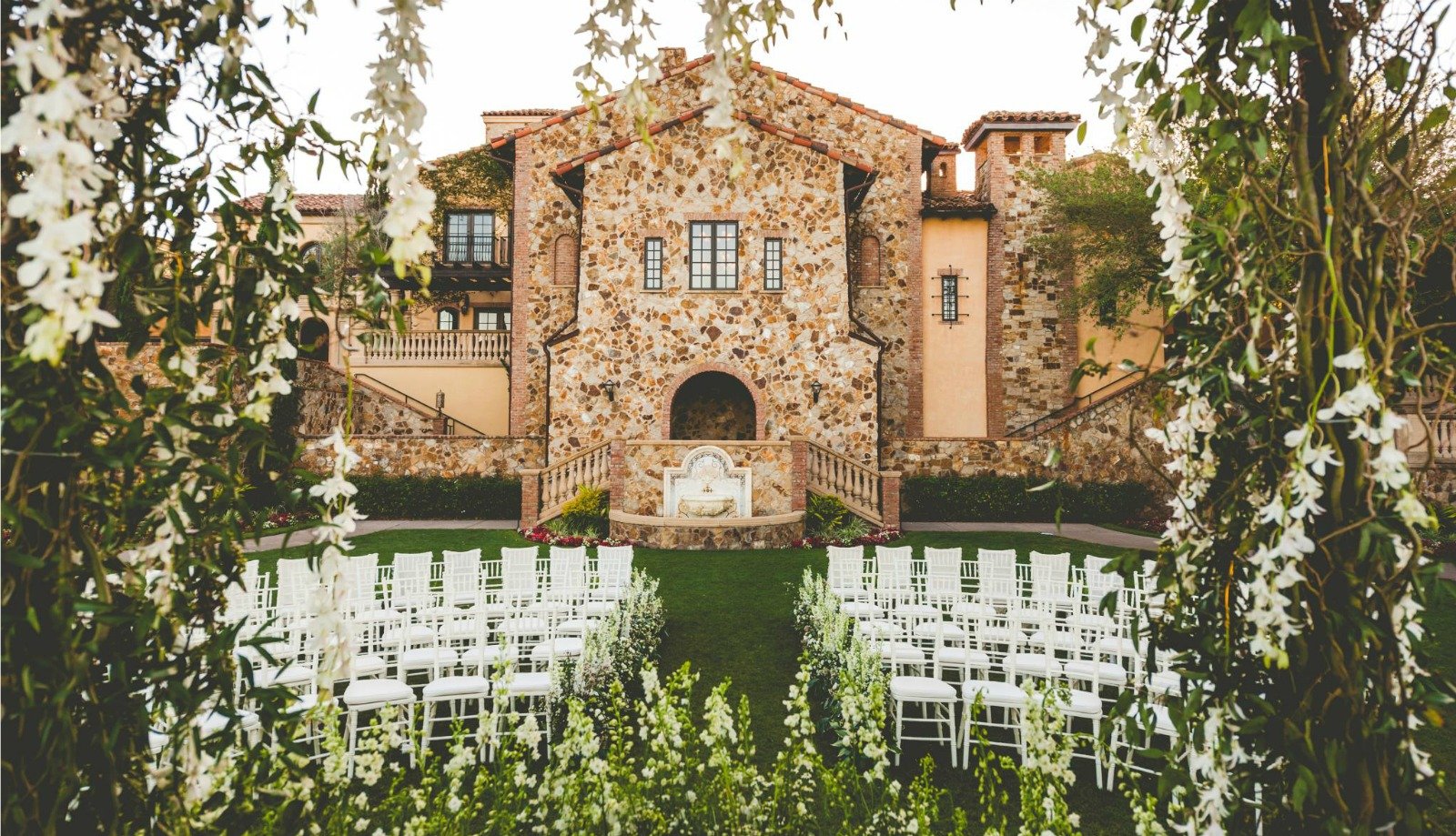 Where you have your wedding is just as important as what you wear. You need a luxurious place that can accommodate your guests and provide a stunning landscape for your wedding photos.

Bella Collina checks off both of these boxes for couples looking for a special wedding venue. We're only 30 minutes from Orlando and our location in Central Florida provides a lush, rolling landscape with beautiful weather year-round.

Our private golf community features spectacular Tuscan-style architecture with stone walls and tile roofs. We also have amazing wedding venue amenities:
Indoor and outdoor venues

75,000 square foot clubhouse

Salon and spa

Signature Sir Nick Faldo golf course

On-site catering team

Free Wi-Fi and parking
Bella Collina is the perfect place to host your luxury wedding. You can even enjoy a full-blown wedding weekend with golfing, vacation rentals, and a couples massage.

Whether you want a small or large wedding, the events team at Bella Collina can help you plan the details. Contact us today.