Getting Married? Here Are Your Top Wedding Flower Tips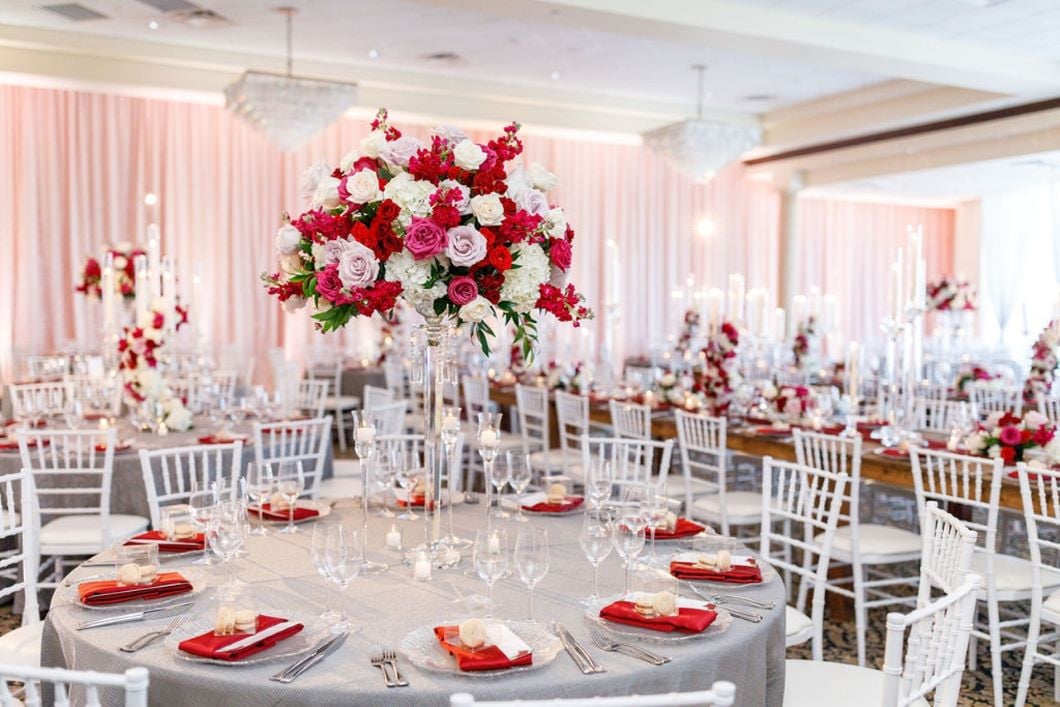 Amazing flowers set the mood for your wedding. They are essential for creating a magical space where two people join their lives. Because a few people make major flower orders before getting married, you'll want to start early and follow these tips.
Set a Budget
Like almost everything about planning a wedding, you must know what you can spend on flowers. According to wedding planners, the cost of flowers typically calls for 7% to 15% of the overall wedding budget.

The amount you set aside for flowers depends on:
The number of floral displays you want at the wedding and reception
The size of the wedding and reception venues
The number of people in the wedding party
The choice of flowers
In the early stages of wedding planning, your flower budget will be a ballpark figure, but you need to know roughly what you can spend on a florist. Once you get into the details with a florist, expect to make some adjustments.
Ways to Maximize Your Budget
No matter how extravagant or modest your flower budget is, it would be best if you reused as many flowers from the ceremony for the reception as possible. It will involve some extra work on the part of the floral team to move the arrangements, but it will reduce the total number of flowers needed.

In addition to saving on the cost, repurposing ceremony flowers helps reduce waste and prolongs the time guests can admire their beauty. Some guests are invited to the reception only, so sharing the flowers between both areas allows everyone to see your unique arrangements.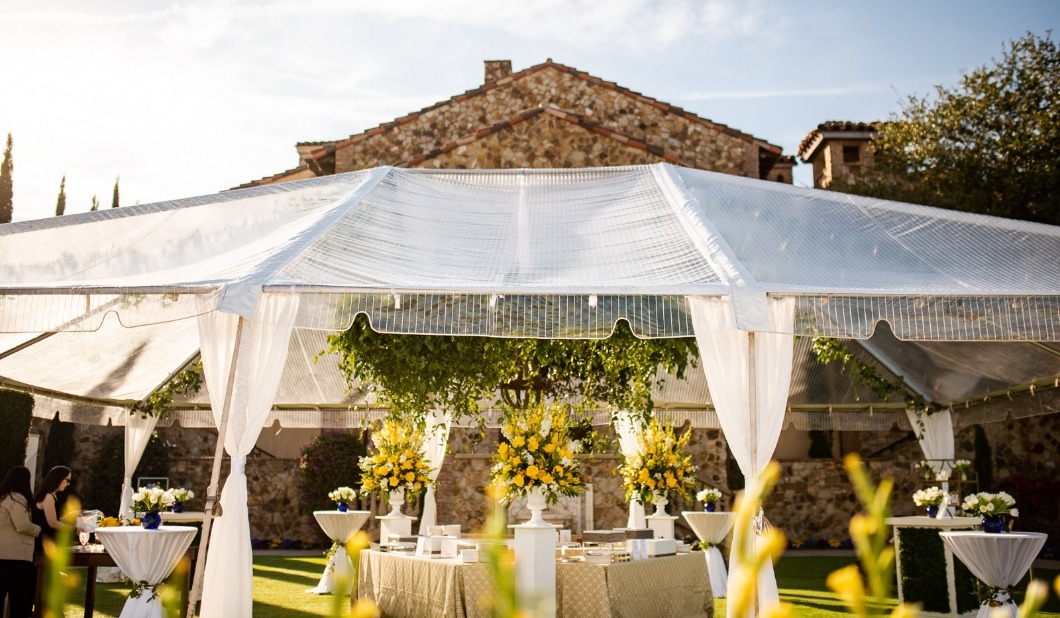 The seasonality of flowers can affect the price and availability of flowers. Commercial florists have access to most flowers and greenery year-round, but a few varieties are only readily available at certain times. For example, hyacinths might be hard to get in late summer.

Even if a species that you want is generally available the month of your wedding, demand could be high, especially in the summer when the wedding season is in full swing. Flowers are an agricultural commodity and vulnerable to weather events that impact supply. If money is becoming tight, you might want to consider using flowers that are not demanding premium prices.
Choose a Venue Before Choosing Your Flowers
Knowing where the ceremony and reception will be held guides your flower strategy and helps you decide what you can spend. Generally, an outdoor venue for the ceremony may not need as many flowers as an indoor ceremony.

The natural surroundings of a park or beautifully landscaped yard already provide a vegetative backdrop. You'll want to focus on a few exceptional arrangements for the altar area and may not need as many flowers in the seating area.

A wedding ceremony on a beach might not be supportive of large amounts of flower arrangements. Wind and salt air could shrivel delicate blooms. You'll want to make floral choices that perform well in that environment.

Once you know your venue, you can see how many rows of seats might need aisle arrangements. The size of the altar area influences its floral decor as well. You want arrangements that fit well and don't appear too little or too much.

Similarly, the reception venue will inform you how many tables need centerpieces. Knowing your venue can also help you see the colors and textures of the environment to create floral displays that complement the location.
Gather Inspirations from Others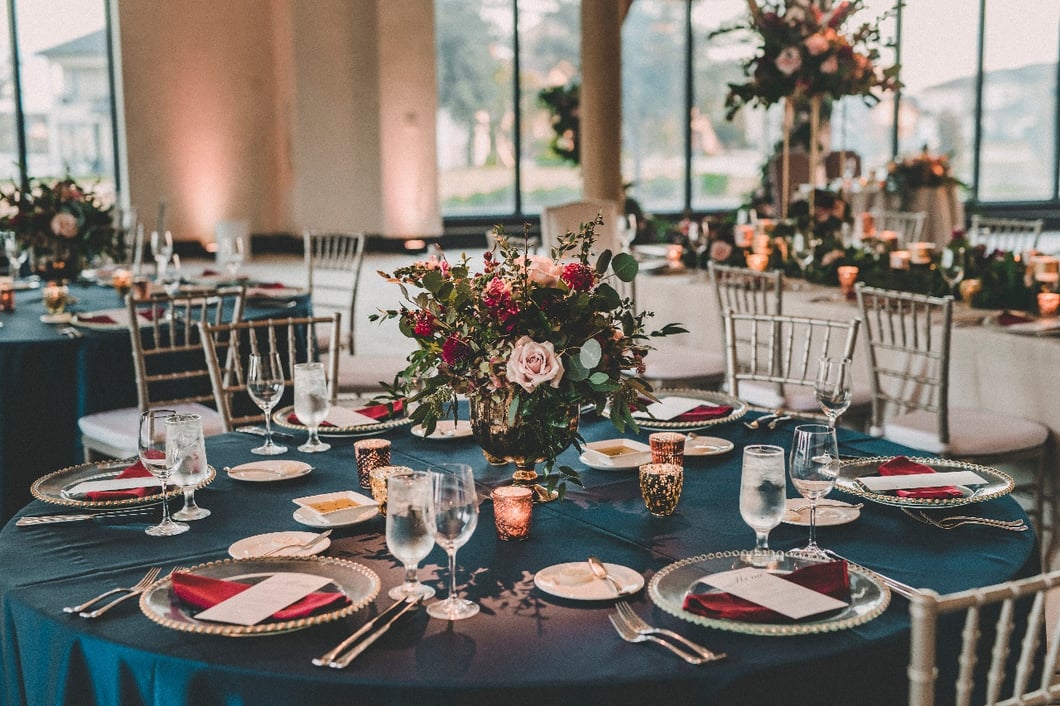 Not long after you became engaged, you probably started browsing wedding decor and flowers online and in magazines. As you do this, collect examples of the flowers and styles that appeal to you.

Inspirations will not be hard to come by. There are many creative florists out there. In addition to identifying the colors and flower species you like, you might think about wedding flower symbolism or flowers that have special meaning. For example, you might want a bouquet with the same flower species as your mother's wedding bouquet.

Your inspiration file of flower images will be very useful when you work with a florist down the road.
Decide on Locations and Wedding Party Needs
You can place floral arrangements at many locations throughout the wedding and reception venues. Sketching the venue could help you decide where to position flowers. Be sure to create a list of desired arrangements so that your florist can write accurate quotes.

Popular wedding flower placement areas:
Venue entrance
Ceremonial altar area
Pews or chairs
Aisle
Cocktail tables
Beverage bar
Buffet
Centerpieces for tables
Bride and groom chairs
Main wedding table
Wedding and groom's cake
Lounge area
Powder rooms
Getaway car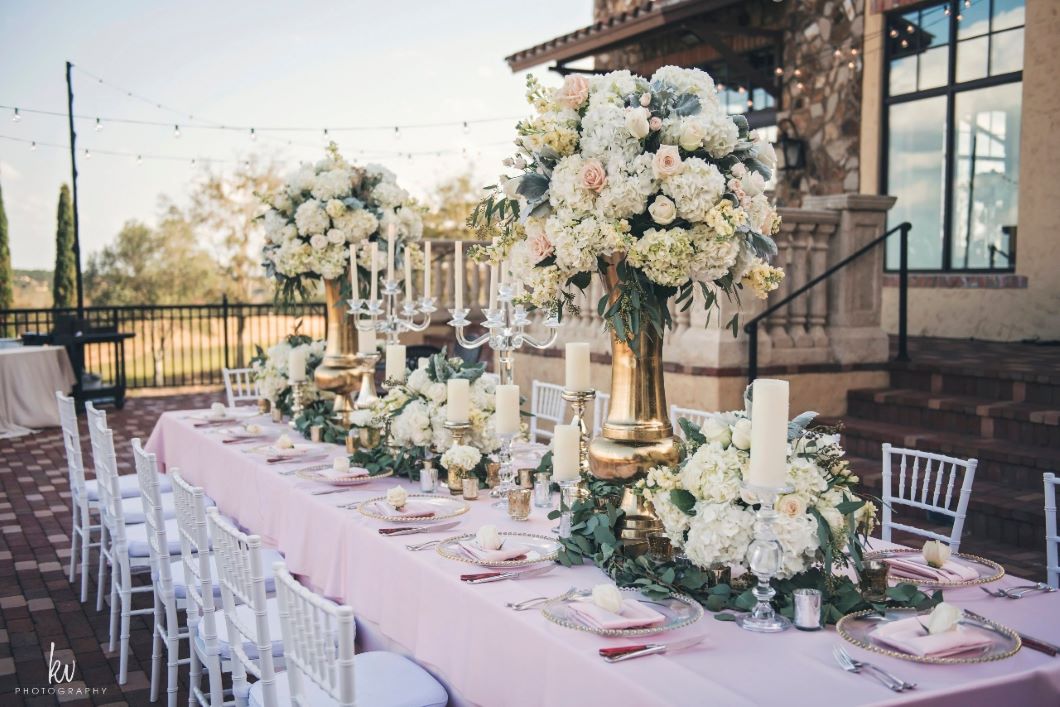 You'll also need flowers for those in the wedding party. Those to consider include:
Bridal bouquet
Bouquets for bridesmaids
Groom's boutonniere
Boutonnieres for groomsmen
Corsages for mothers of the bride and groom
Boutonnieres for fathers of the bride and groom
Bouquet for flower girl
You could choose to create unique bouquets and boutonnieres for the Maid of Honor and Best Man.

Beyond the minimum flowers for the wedding party and parents, you may want flowers for:
Grandparents
Step-parents
Tossing petals for guests
Ring bearer
Officiant
Ushers
Special guests
Think about getting a simple "throwing bouquet" so that you can preserve your wedding ceremony bouquet as a keepsake.

Floral crowns or hair flowers are nice choices as well. Sometimes only the bride gets a crown, but hair flowers for the bridesmaids are becoming increasingly popular. You'll need to coordinate the delivery of these flowers with the hairdresser helping the bride and wedding party.
Find an Experienced Wedding Florist or Floral Designer
Like most major purchases, you should ask for quotes from at least three service providers. This is not just about price but finding the person most capable of bringing your vision to life.

Word of mouth is an ideal way to get leads about experienced wedding florists. Online reviews for florists are another way to evaluate service providers.

Start your search for a florist as soon as possible. Event planners recommend hiring one eight to 12 months before the wedding date. Florists' schedules fill up quickly, especially during the peak summer months. You want a chance to book your first choice of florist.

When meeting with a florist:
Present your example photos
Show photos of your venue
Talk about the flower species and colors that you want
Ask what's possible for your budget
The professional floral designer will inevitably have recommendations about the best approaches to take. You might need to compromise on some aspects. For example, a particular flower or color could be in high demand and more costly than expected.
Ask for a Detailed Proposal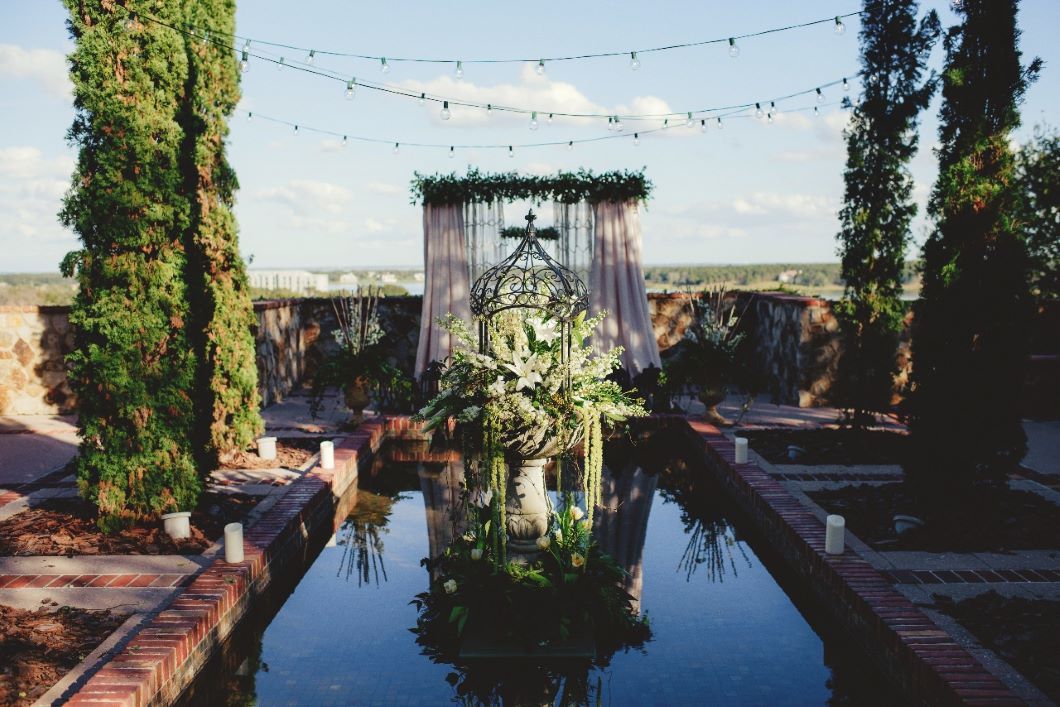 Your flower budget pays for more than buying flowers and arranging them. The flowers must be delivered, set up, and sometimes moved to the reception.

Get a quote that details every aspect of the job. You don't want any surprises regarding cost as your wedding date approaches. A detailed quote lets you enter a contract with confidence about the final figure.
A Wedding Venue Worthy of Your Beautiful Flowers
Imagine your floral arrangements in a Tuscan-inspired venue set against the backdrop of a lush countryside. Bella Collina offers you the perfect location for the wedding of your dreams. Our stunning wedding venue is located only 30-minutes from Orlando and offers:
Indoor and outdoor event areas
Ballroom
On-site catering
Beautiful reflection pool
On-site vacation rental
Event planning support
Full-service spa
Your flowers will look stunning in the Bella Collina venue. Find out more about planning an unforgettable wedding by contacting us today.