15 Trending Modern Luxury Home Styles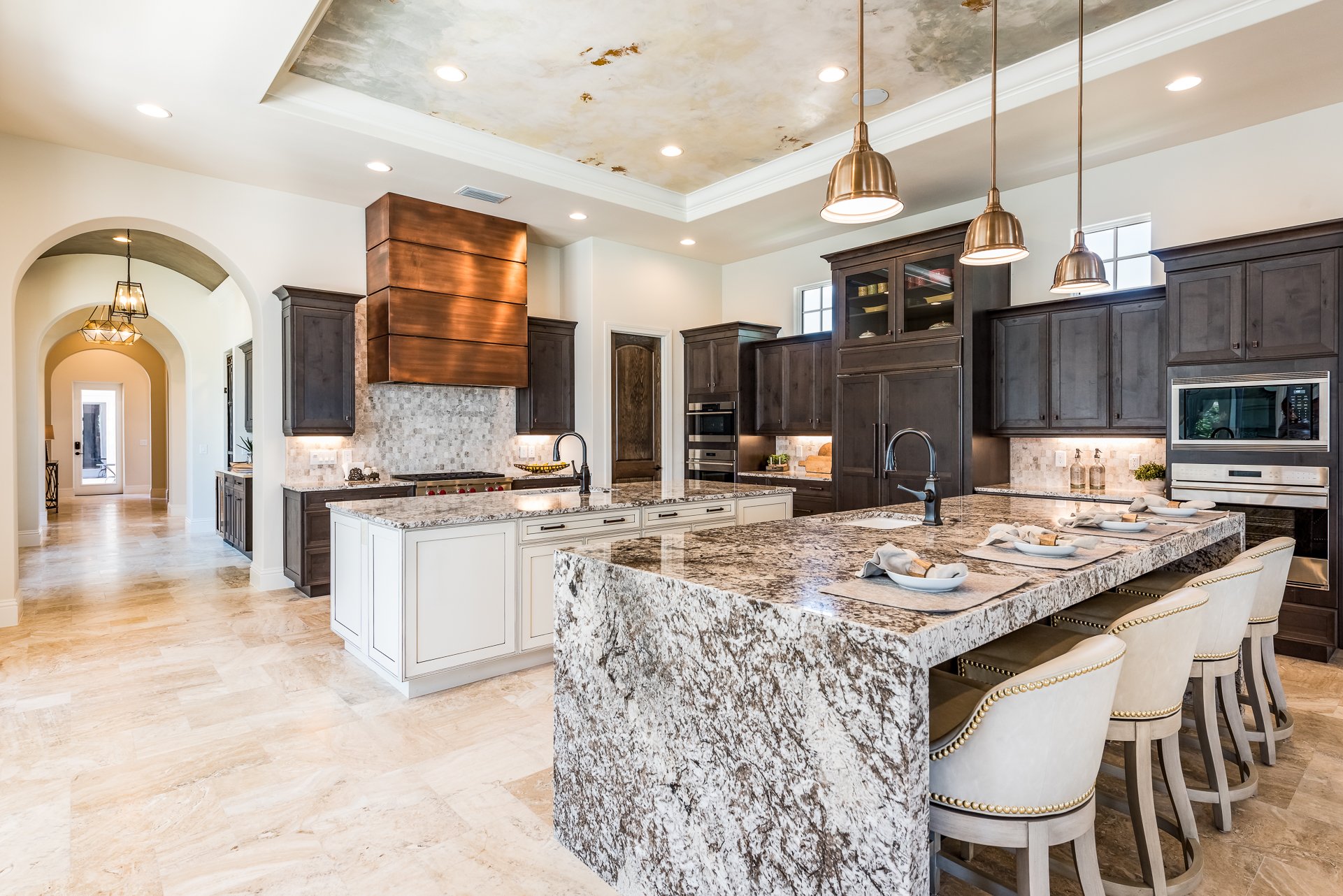 Staying current with the latest luxury home design and décor trends will allow you to enjoy the highest level of confidence and comfort when entertaining guests or relaxing with family members.
Your home should be a refuge from the everyday world and a comforting space that offers you and your family the right amenities. Here are some of the newest trends to consider when deciding on interior décor for your new home.
Incorporate Multifunctional Spaces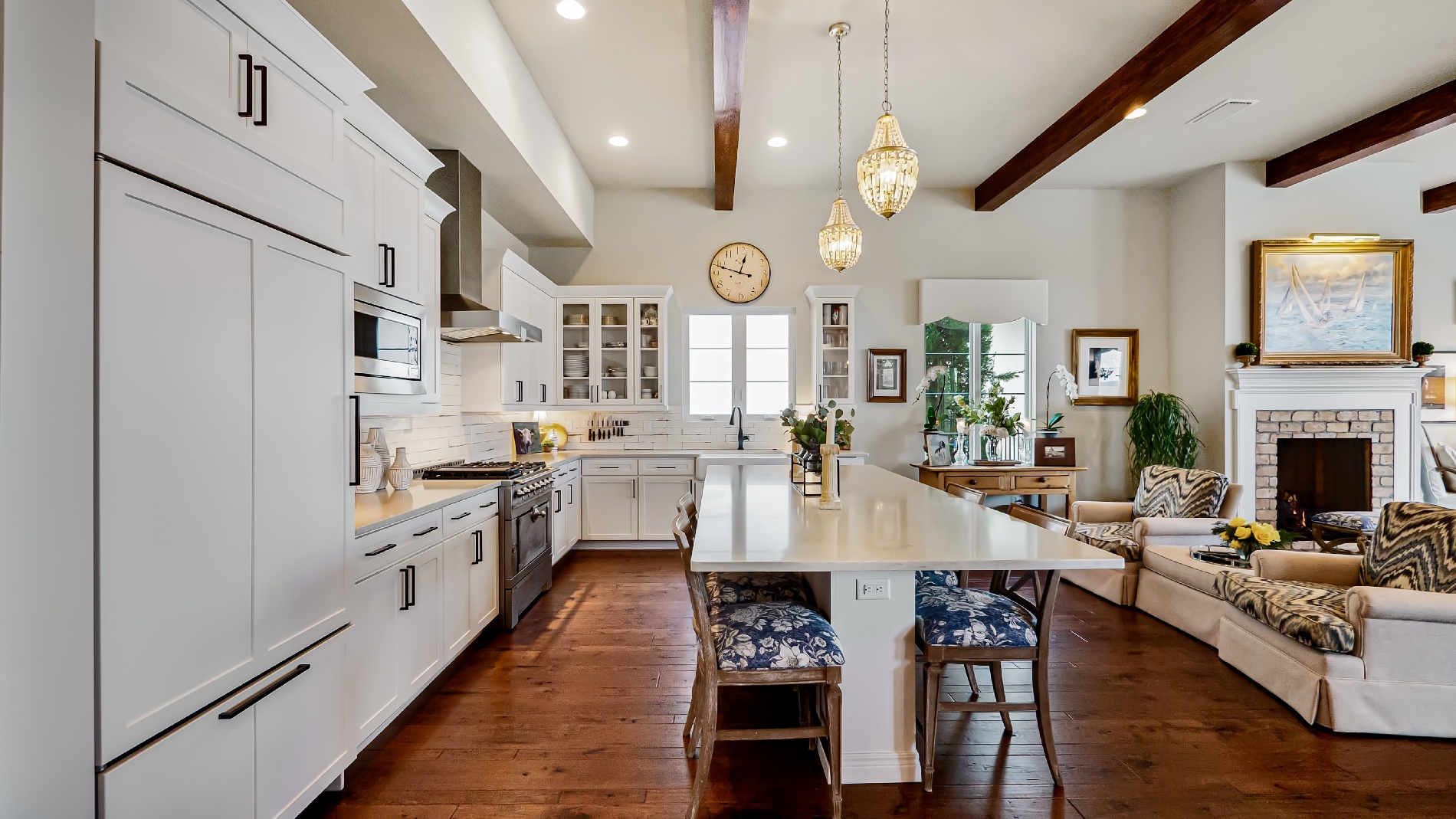 Creating areas to use for dining, studying, relaxing, and working will provide you with the flexibility needed to enjoy your home to the fullest. Customized storage spaces and furnishings that perform double duty for work or play are ideally suited to your home's multifunctional areas. These may include chairs, desks, tables, and electronics designed to fulfill more than one purpose for your family members.
Consider Classic Colors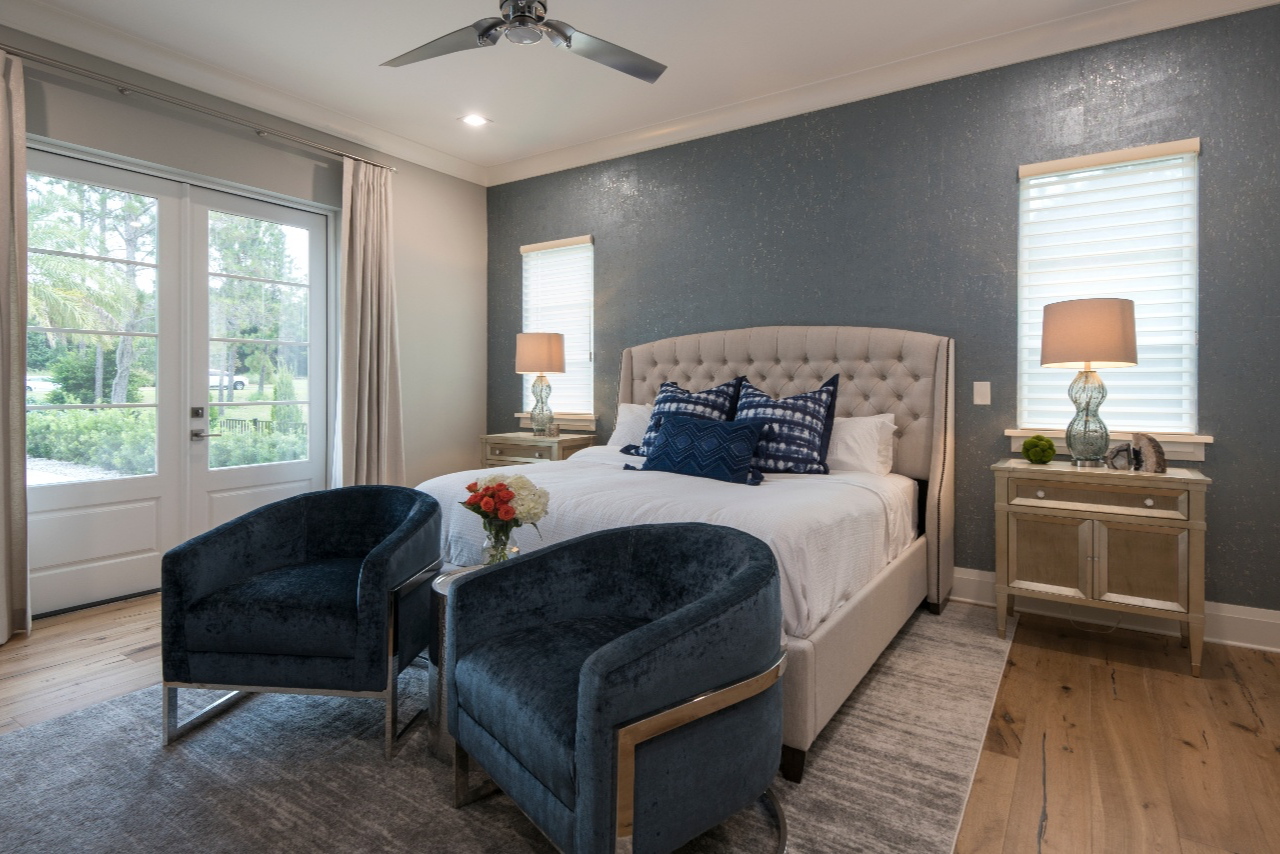 Navy blue is a popular trend in home design that can harmonize with many other colors to create a stunning, pulled-together look. Incorporating classic design colors like black, white, cream, gold, and navy blue inexpensively changes your home decor without requiring you to invest in expensive new furnishings.
Mix Modern with Vintage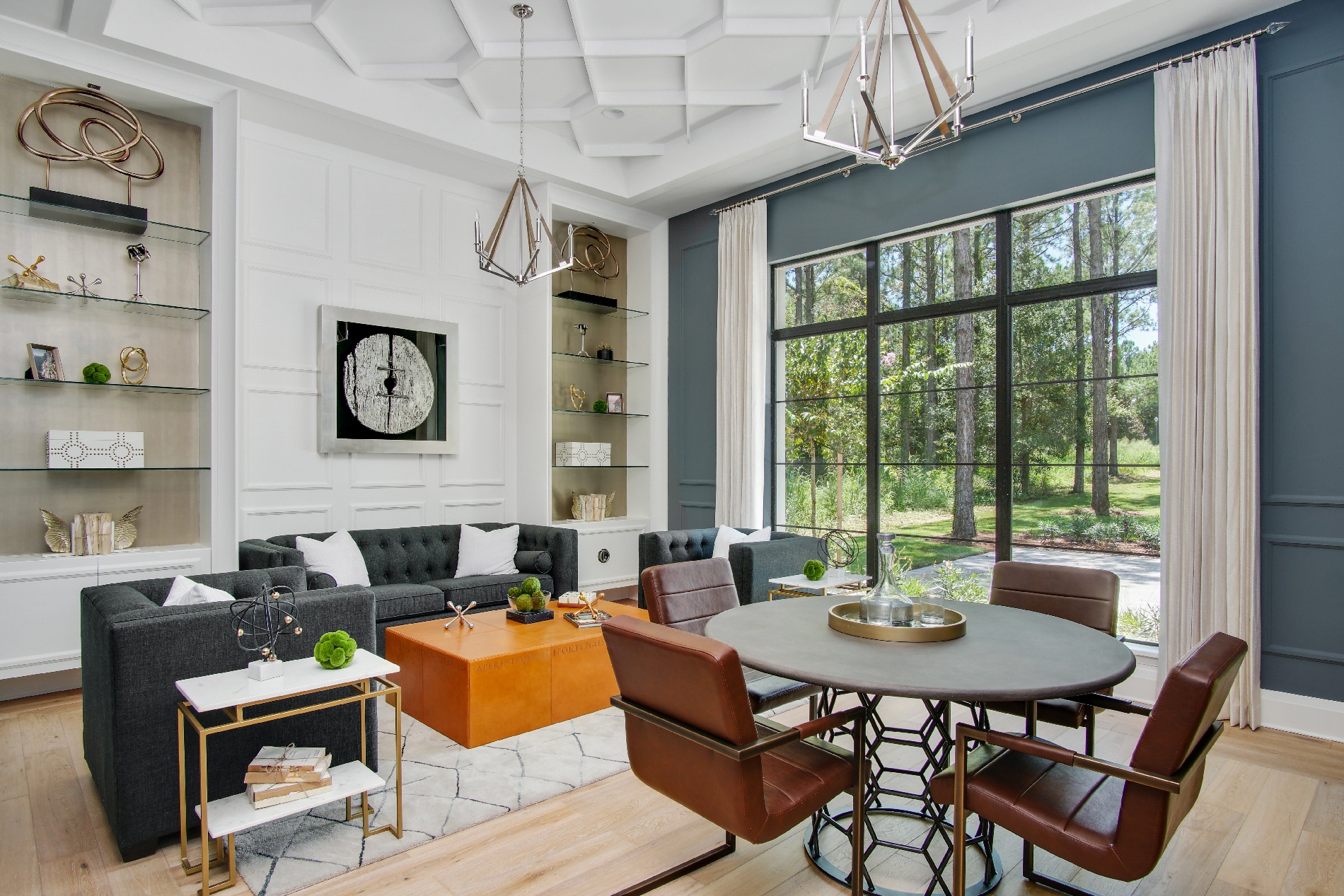 One of the most popular trends in current interior design is selecting vintage pieces in conjunction with more modern pieces. This combination can produce a more eclectic and personalized look for your home and promote greater comfort for your family and guests.
Vintage prints and artworks are a great way to begin integrating old and new in your interior décor.
Create Bold Contrasts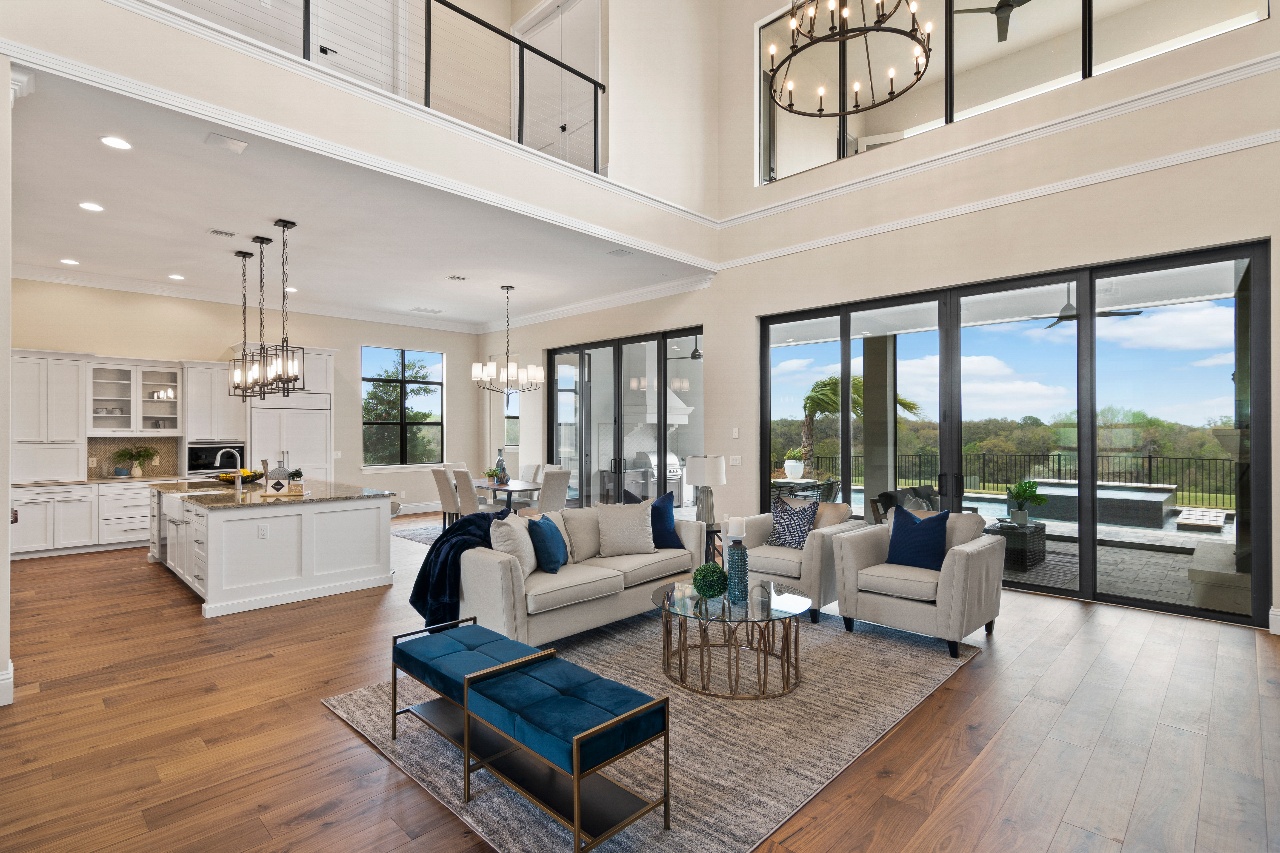 While black and white accents are often the first contrasting colors that come to mind when considering interior design, many other colors create brilliant contrasts for your living spaces. Blue and gold or cream and dark green are classic contrasting colors that will add depth and visual interest.
Creating a color combination that suits your aesthetic and your home's overall flow allows you to enjoy the most cohesive décor throughout your new home.
Bring Nature Indoors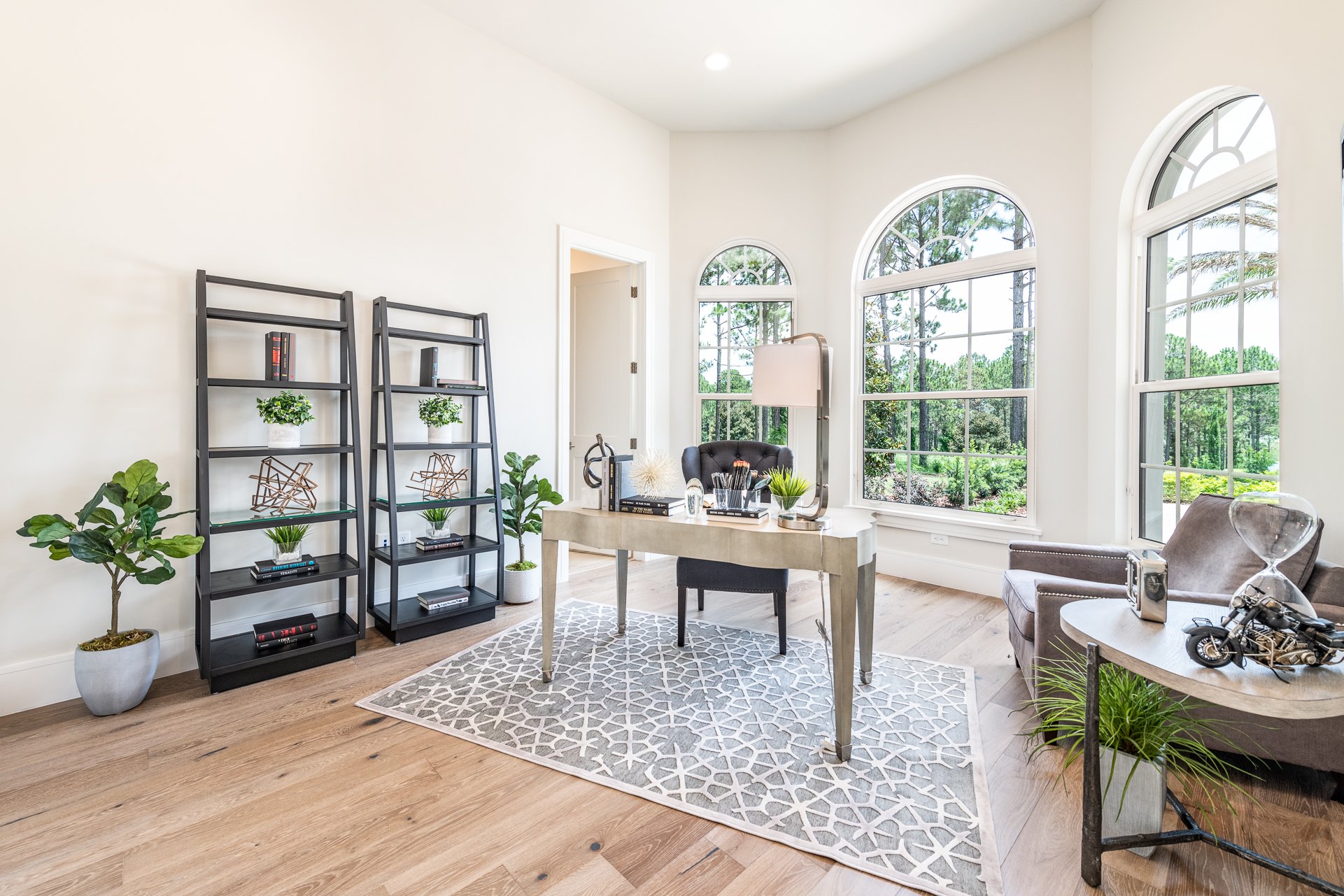 Natural wood tones, organic materials, and live plants can bring the great outdoors into your home. This trend is known as biophilic design and focuses on natural light, vegetation, and materials in creating interior design.
Researchers have demonstrated the benefits of biophilic design in reducing stress and improving the quality of life in workspaces and residences. Indoor water features, living walls, and indoor gardens are great ways to incorporate this trend into your interior spaces.
Design for Comfort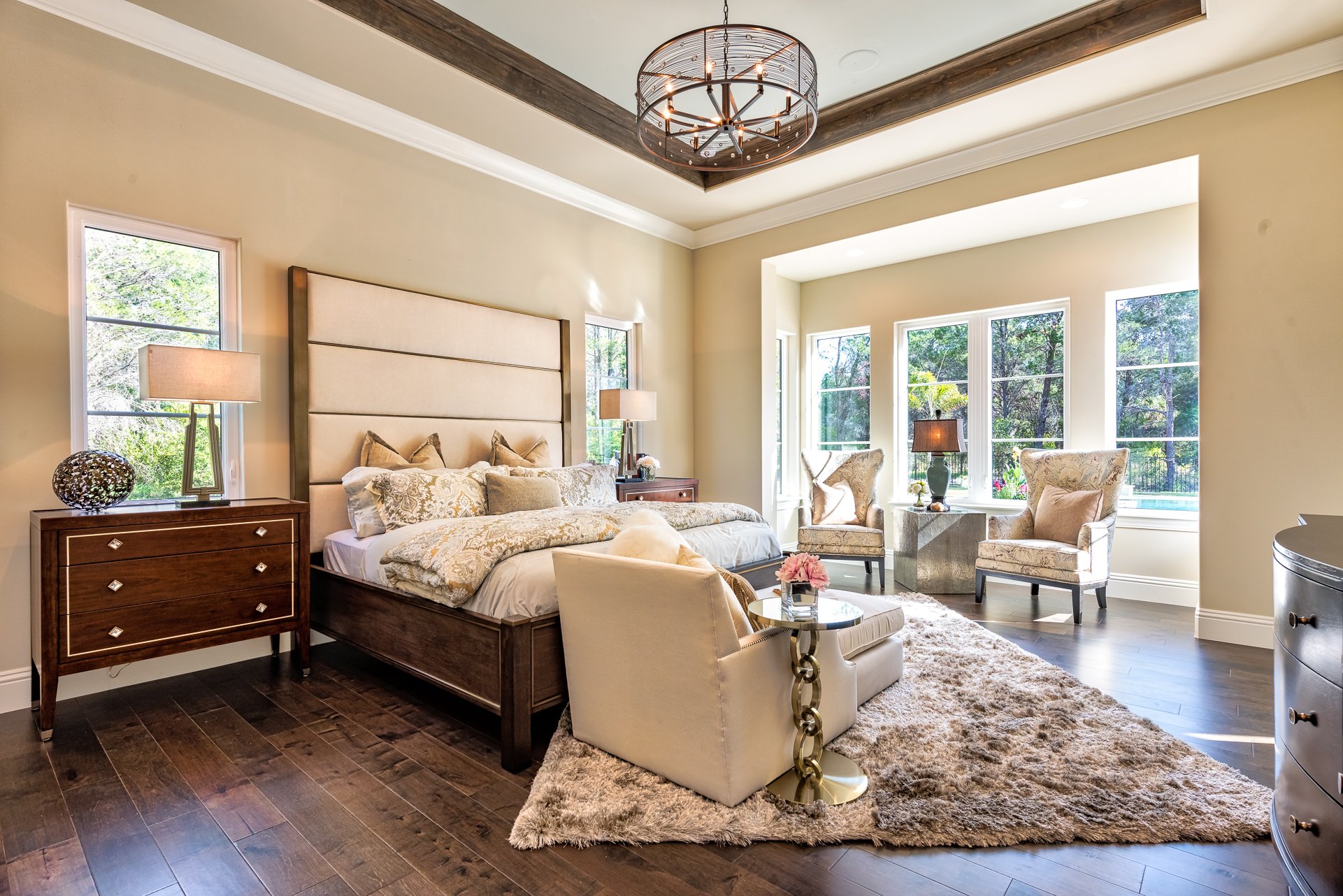 Nesting is another trend that designers are revisiting in 2020 and for the foreseeable future. Comfortable fabrics and furnishings will allow you and your family to feel even more at home in living rooms, bedrooms, and shared spaces. Some of the most popular fabric choices include leather, mohair, and shearling for furnishings and accent pieces.
Creating a cozy nest for you and your loved ones will provide you with added comfort throughout the year in your new Florida residence.
Rethink the Bath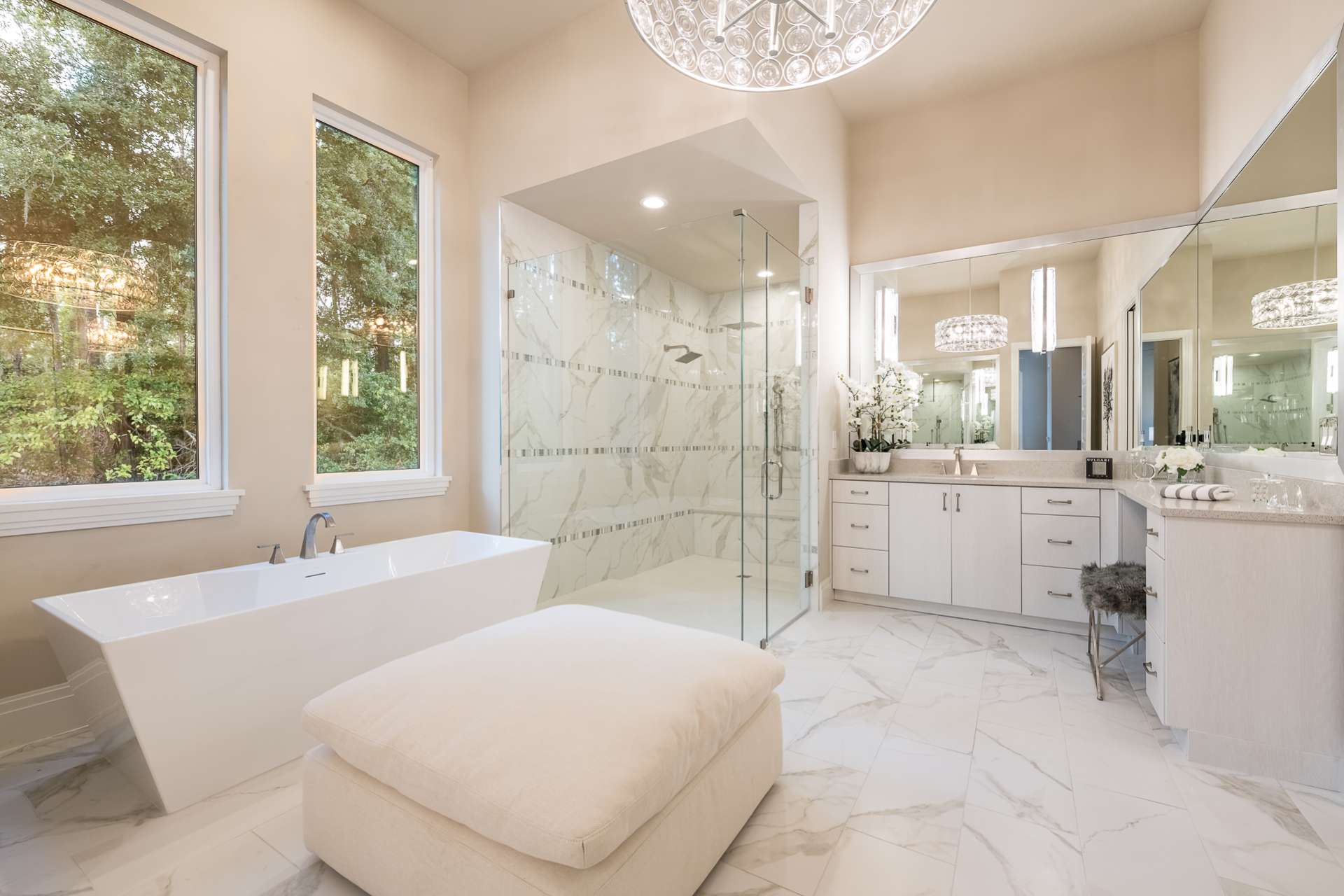 Freestanding tubs are popular once more in the interior design industry. Ranging from standard flat-bottom tubs to claw-foot tubs with a vintage flair, these types of freestanding soaking tubs offer a welcome retreat from the stresses of everyday life. Choosing a large tub to allow you to relax and unwind is essential to create the right atmosphere for this room in your new home.
Steam showers are top choices in modern bathroom designs. These are not your normal gym steam showers we're talking about either. Envision floor to ceiling exterior walls with Italian marble interior walls and matching marble bench. Steam showers are not only beautiful, they are also reinvigorating and offer numerous health benefits.
Include Office Space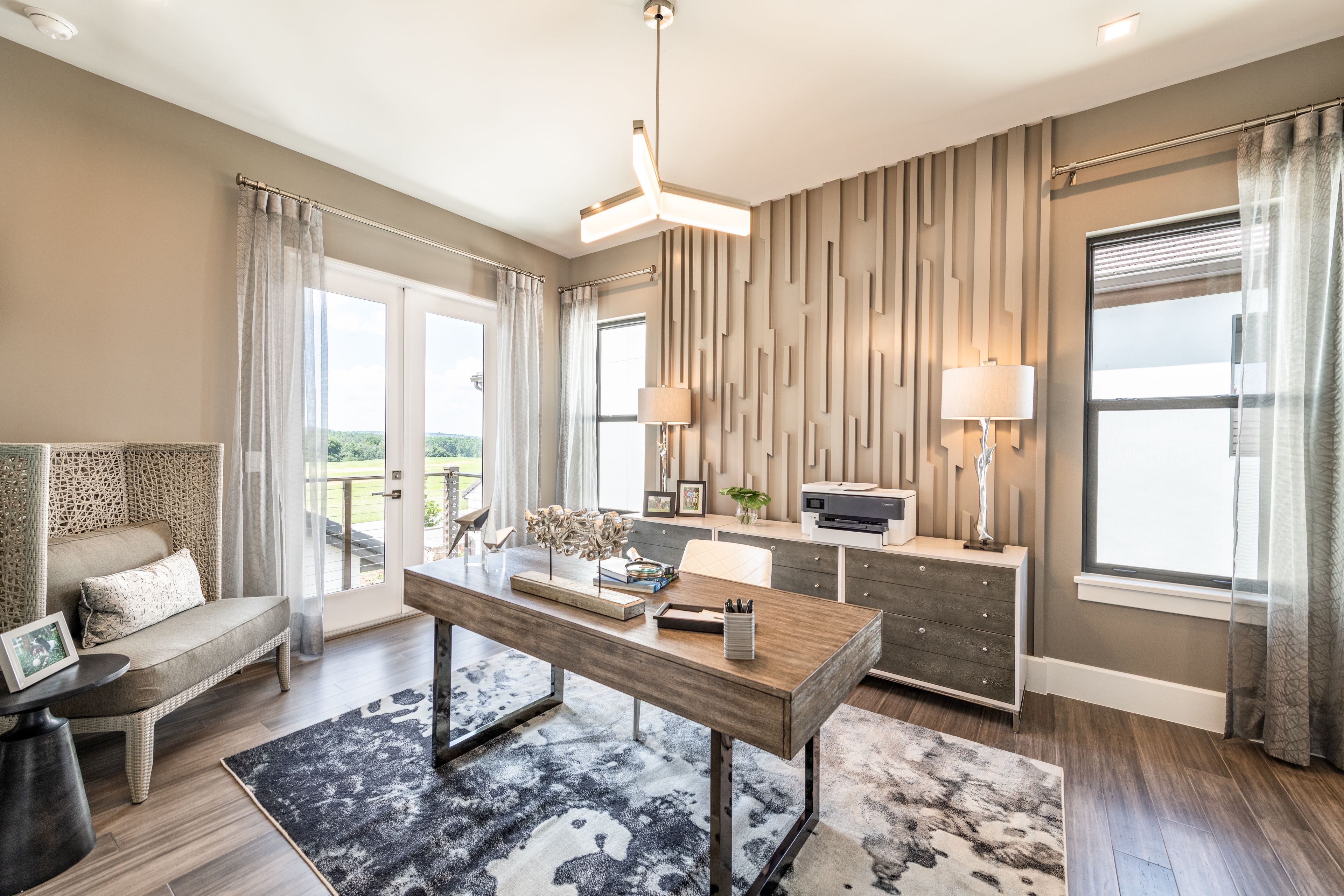 Homeowners and interior designers often underestimate the value of dedicated office space. As more people telecommute, however, the humble home office has enjoyed a new renaissance in the design world.
Creating an office that looks professional and has all the technology needed to perform your job functions provides you with the right environment for working from home successfully.
Consider Adding Curves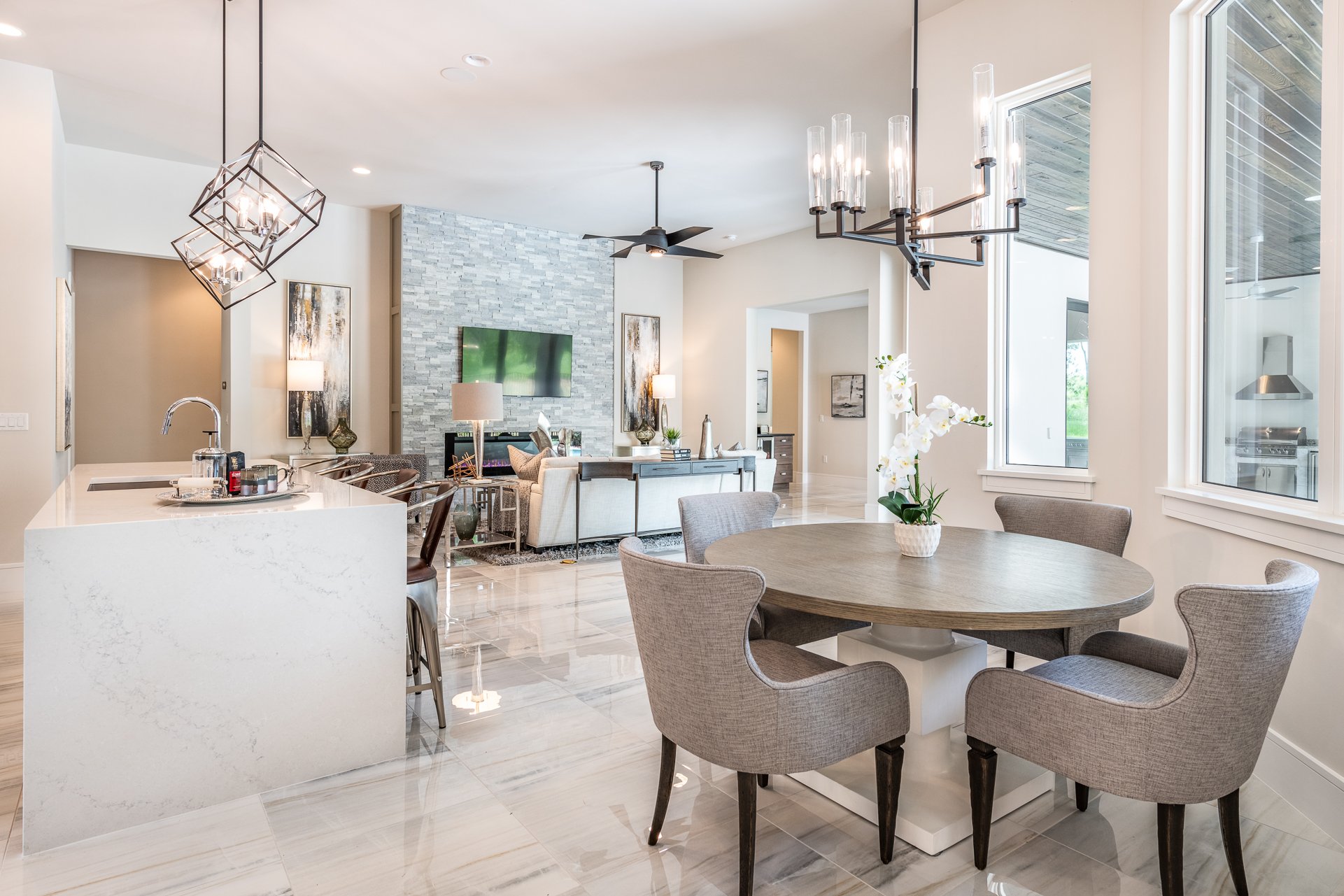 One of the hottest trends in the interior design field is curved furnishings and even curved walls. Built-in shelving and seating options are ideal for curved spaces and will give your home a unique look and feel.
Enhance your entire décor by breaking up straight lines and creating conversation nooks throughout your home.
Let the Light Shine In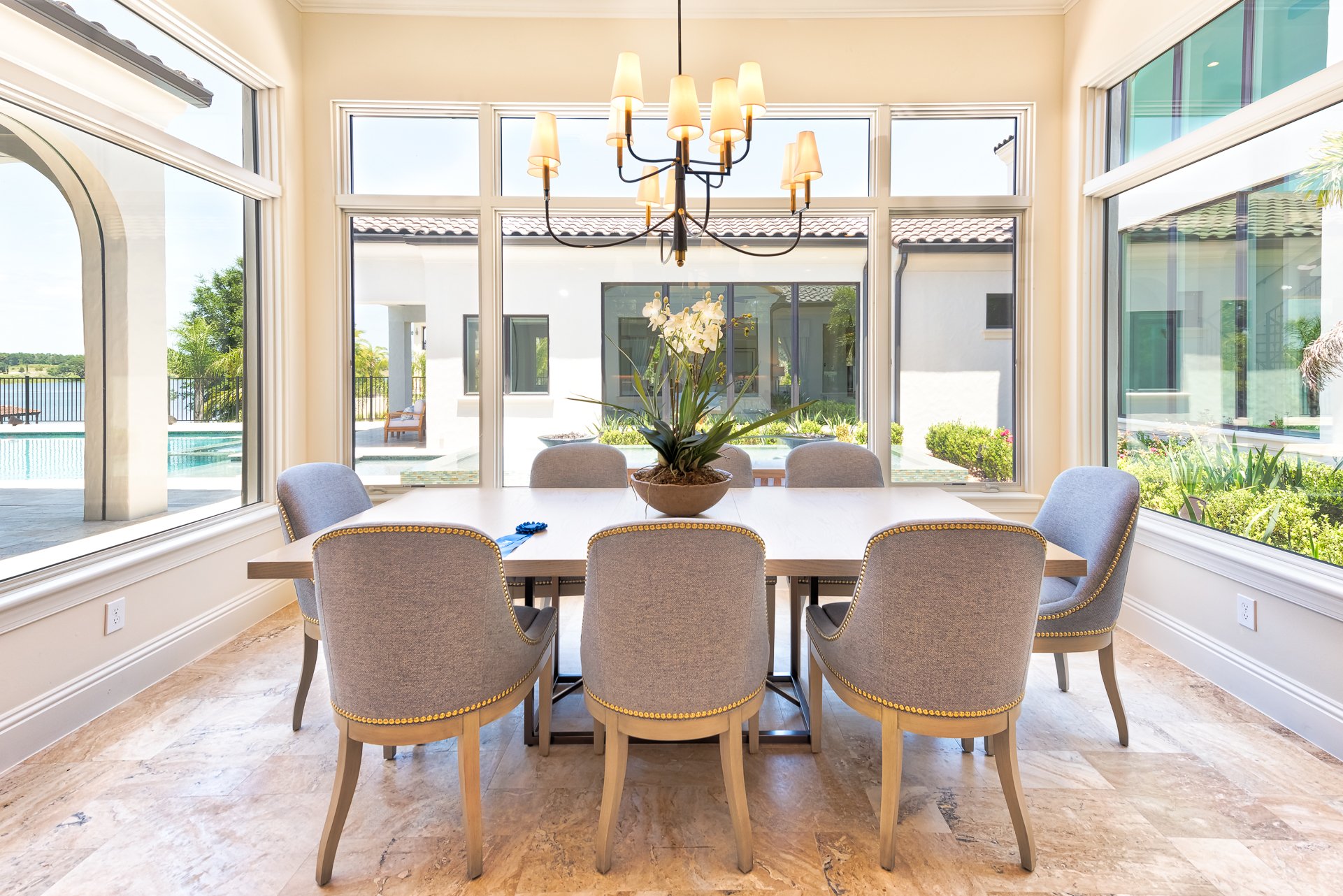 Windows are a great way to increase the amount of natural light in your home and to provide spectacular views from your kitchen, living room, or other areas of your home.
Automated systems can open and close blinds on a customized schedule to ensure the right balance of privacy and lighting for your home.
Enjoy the Flowers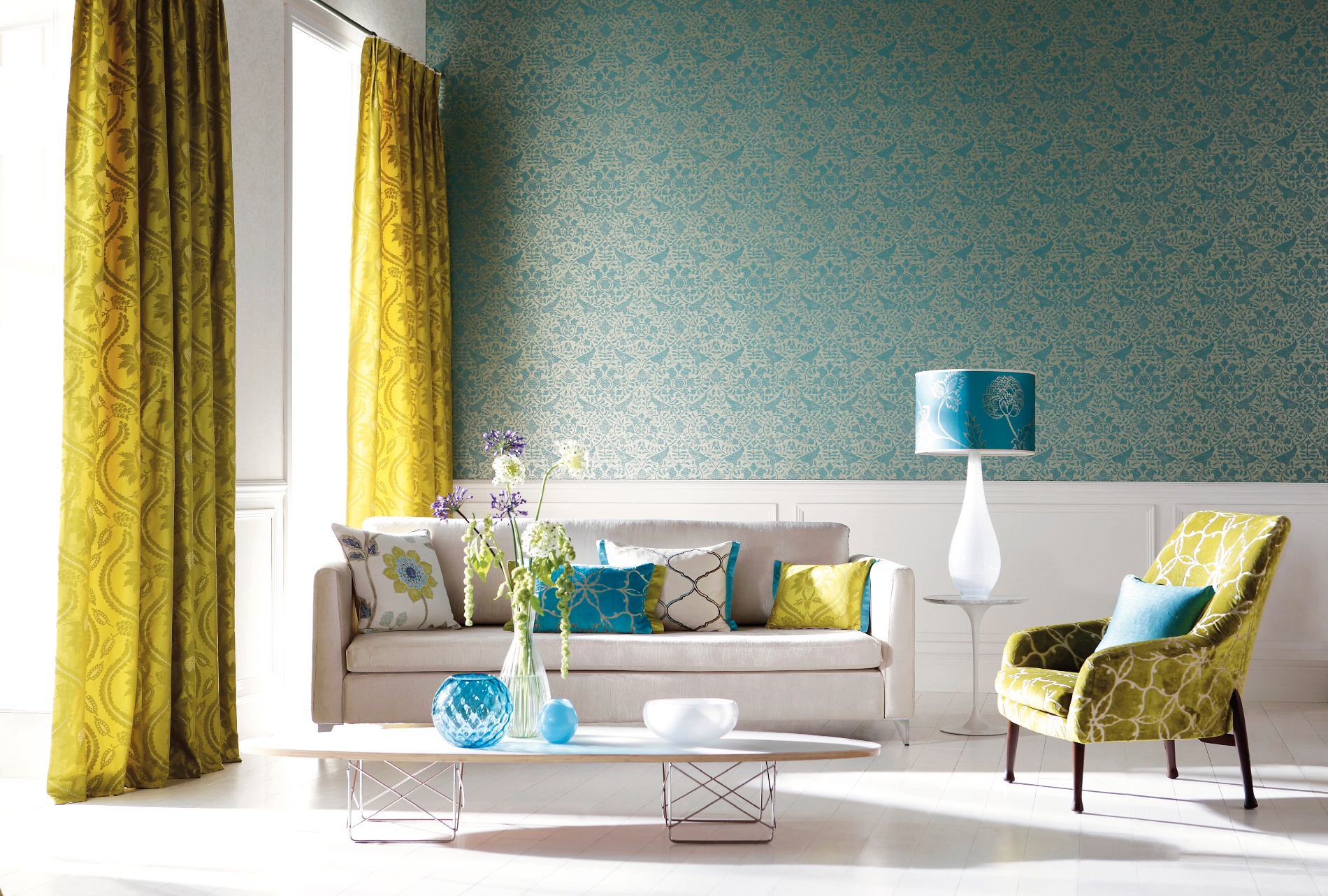 Floral wallpapers are back in style and are a great way to brighten your home's foyer, baths, or bedrooms. Unlike the repetitive patterns often found in older versions of floral wallpaper, look for modern versions that consist of a few larger blossoms or metallic stencils that outline flowers.
Stick-on options and decals are other options that can add a welcome splash of color.
Earth Tones Are In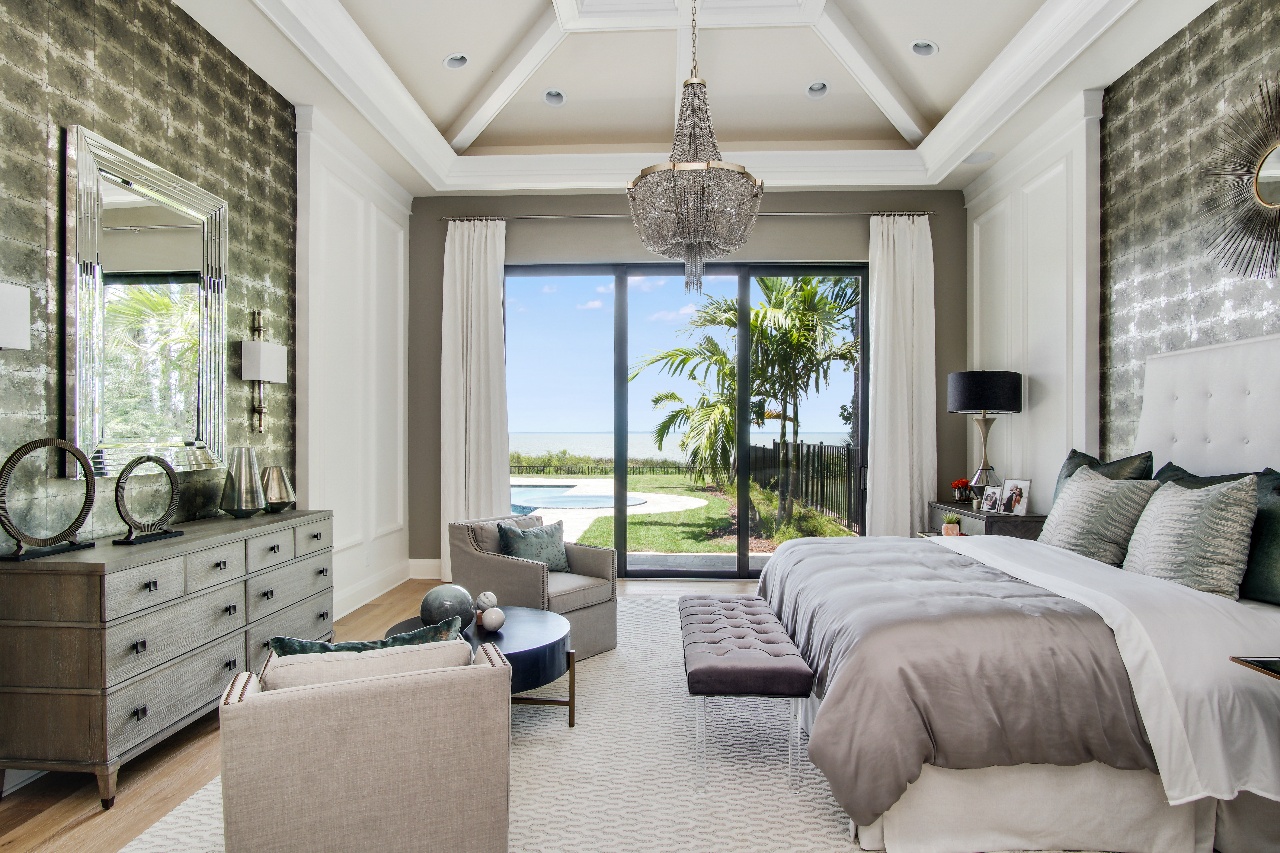 Olive greens, burnt orange, and other earth tones are seeing a resurgence in the interior design marketplace. These natural-looking colors can create a calming environment for living rooms, bedrooms, and other spaces inside your home.
When combined with hardwood flooring or rugs and carpeting in warm tones, such colors make a big difference in the comfort level inside your home and its appeal for family and guests.
Create Colorful Kitchens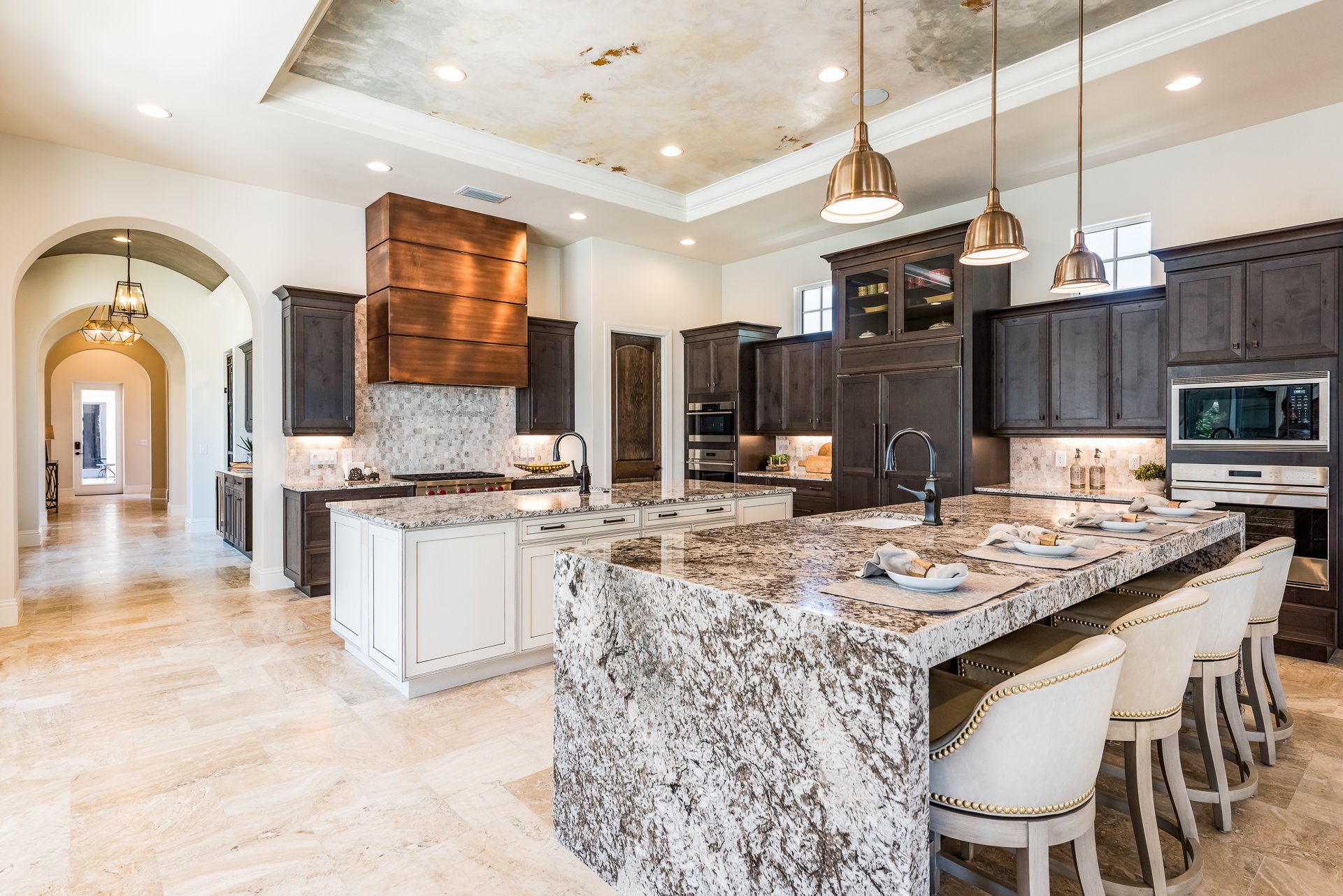 While most designers still prefer stainless-steel appliances, the days of all-white kitchen cabinetry are over. For homes that focus on earth tones in other areas, real wood cabinets in natural shades are an excellent choice that will extend that design into the kitchen.
Make an Impact with Metallics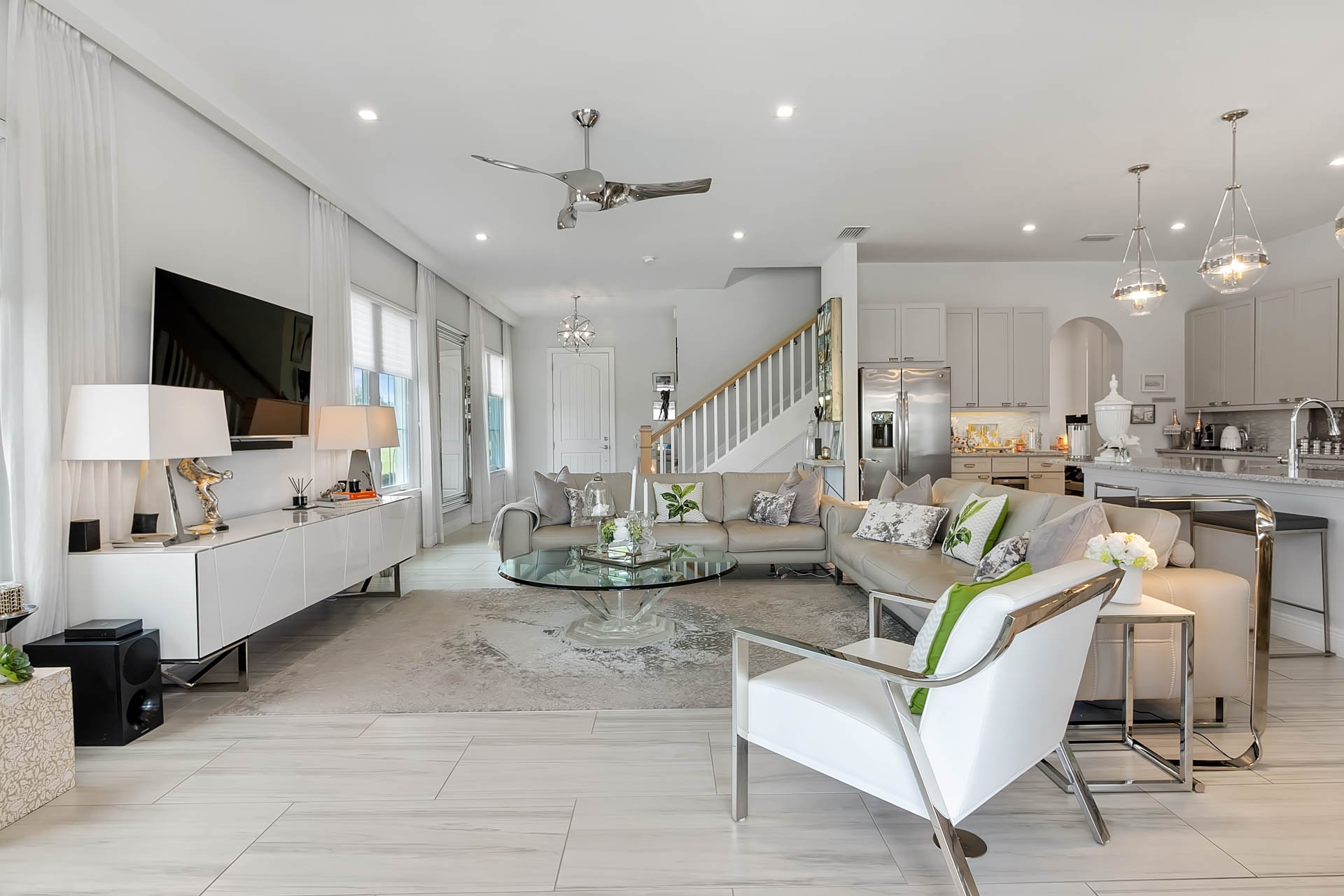 Mixing metal types in your home décor creates the eclectic style so favored by modern designers. Use caution when mixing cool metal tones with warm. In most cases, it is wise to choose either cool or warm metal tones as the primary focus and to use the other tone as an accent.
You should also avoid combining different metals in the same small area of your room. In this way, you can combine copper, gold, brass, silver, and aluminum tones to create a cohesive look.
Add the Right Artwork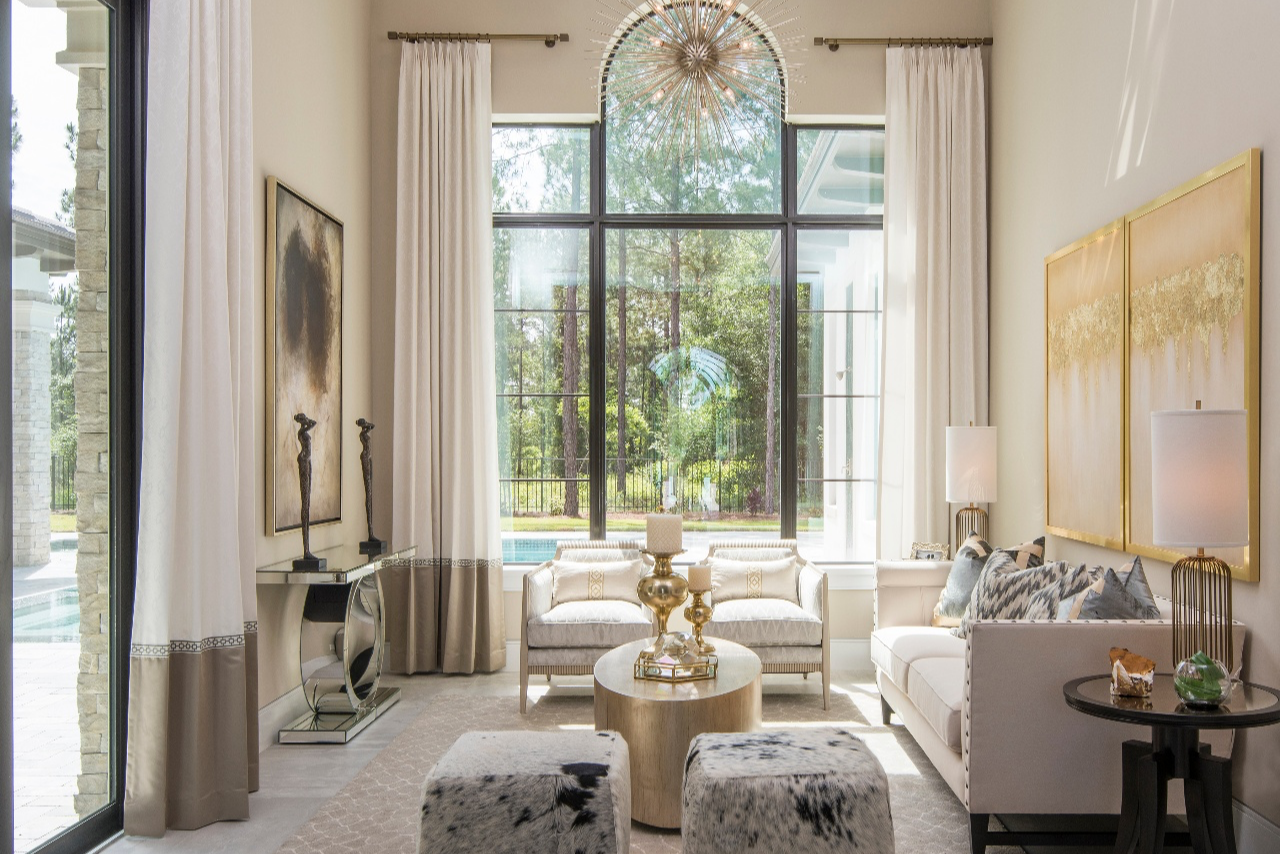 Paintings and photographs are convenient ways to make your mark on just about any room in your home. However, for a more elegant and avant-garde look, incorporating sculptures and larger artworks can create the most beautiful setting for entertaining or relaxing in your home.
Enjoy Modern Luxury in Central Florida
You can enjoy modern luxury and the beautiful weather of Florida in one location, your new home at Bella Collina. Bella Collina is a gated community set on 1,900 acres of rolling hills in Central Florida.
We offer estate homes on the Sir Nick Faldo-designed golf course and beautiful condominiums, luxury residences, and move-in-ready properties designed with the latest amenities. If you're interested in learning more about these exceptional luxury residence options, contact us online or give us a call today at 407-469-4980 to request more information.