Writing Personalized Wedding Vows: 5 Tips to Make Your Partner Swoon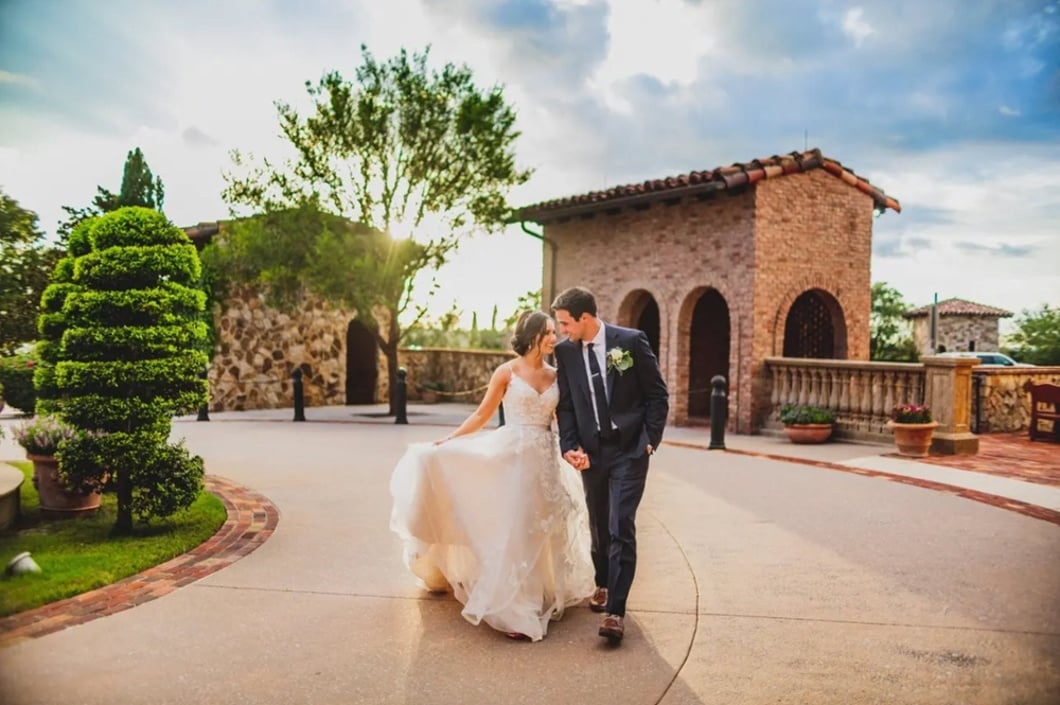 Amidst the whirlwind of excitement leading up to your wedding day, it's easy to get caught up in the hustle and bustle of planning. Engagement parties, bridal showers, bachelor and bachelorette parties, and rehearsal dinners are all beautiful moments on the journey to your big day. However, it's essential to remember that the core essence of this celebration is the love you and your partner share.
To truly encapsulate the significance of your commitment to one another, personalized wedding vows are a must. Whether you consider yourself a wordsmith or not, we have some valuable tips to help you craft vows that will make your partner swoon.
1. Gather Your Thoughts
Consider this your most important public speaking engagement, deserving of meticulous preparation. Like your high school public speaking class, your wedding vows require careful consideration and planning. Start this process well before your wedding day.
Begin by brainstorming. Jot down ideas, memories, and reflections as they come to mind. Recollect significant moments in your journey together, from the first time you met to the moment you decided to take this monumental step together. Once you have a list of ideas, create an outline and start filling in the details.
If you find yourself facing writer's block, browsing sample wedding vows online can provide inspiration for structure, content, and delivery. Discussing some guidelines with your partner is also a good idea to ensure your vows align in length, tone, and energy.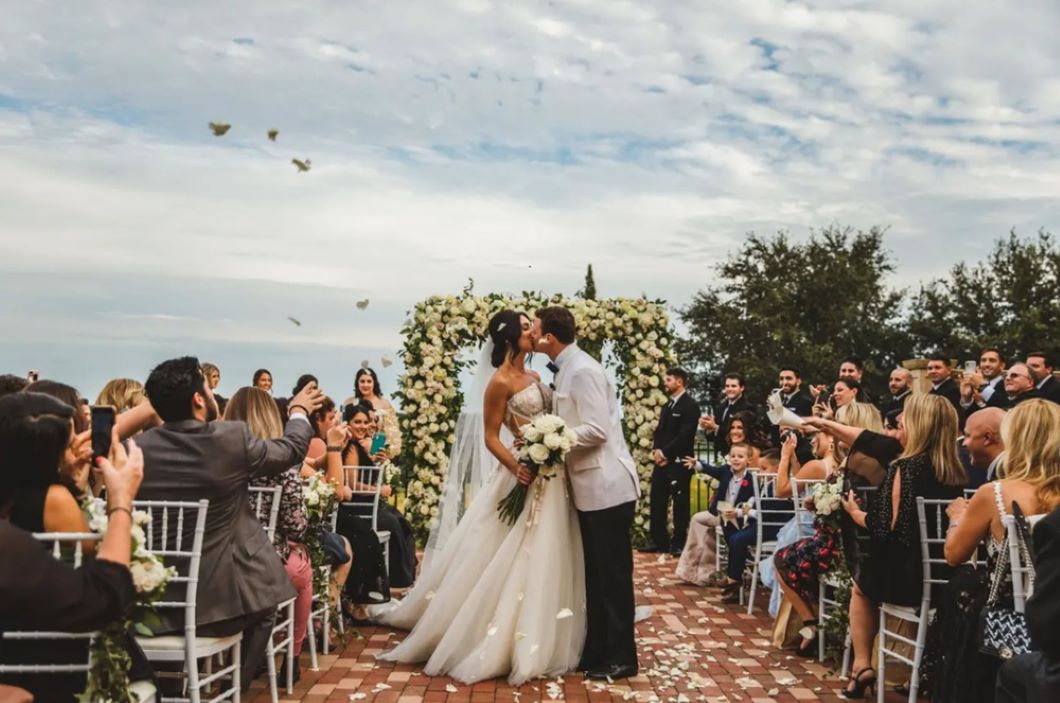 2. List the Reasons You Love Your Partner
Your vows should do more than express your love; they should celebrate the unique qualities that make your partner special to you. Name the myriad reasons you love them, from the small everyday gestures to the profound moments that have defined your journey together.
Consider phrases like:
"You make me smile when you____________."
"You make me feel safe when __________."
"My favorite thing you do is ______________."
"I still get butterflies when you ___________."
"If I could relive one moment with you over and over again, it would be when ____________."
"You are so thoughtful because __________."
"When we're not together, I daydream about __________."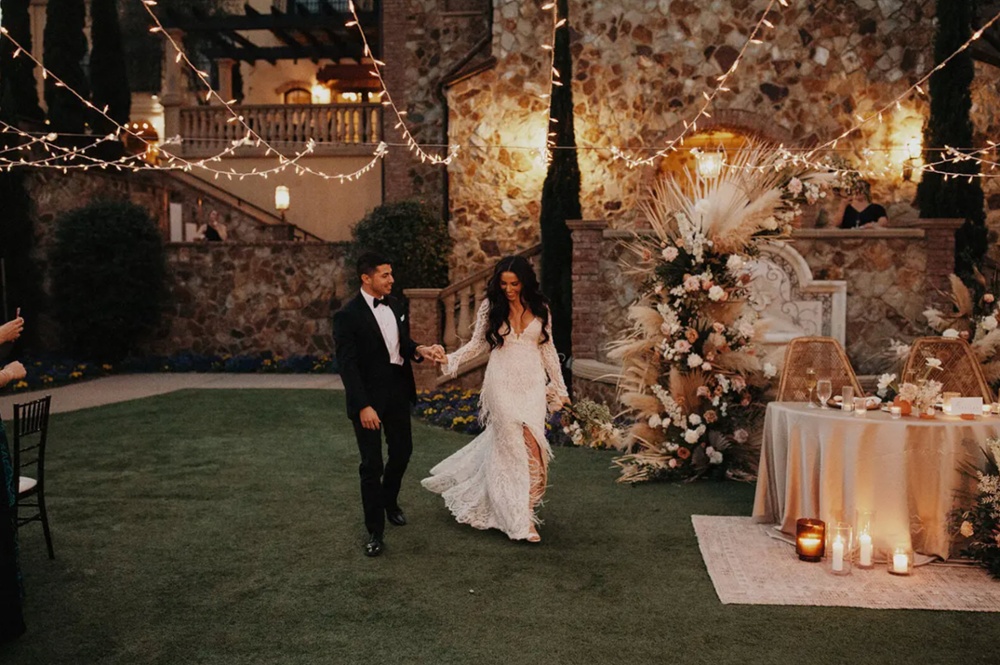 3. Incorporate Sweet Anecdotes
Personalize your vows by weaving meaningful stories from your time together. Share stories that reflect the love you share, whether they are heartwarming or humorous. These anecdotes will resonate with your partner, friends, and family, making your vows even more special.
You can include your "how we met" story or recall funny moments from your relationship. Place these stories between the reasons you love your partner and the promises you intend to make.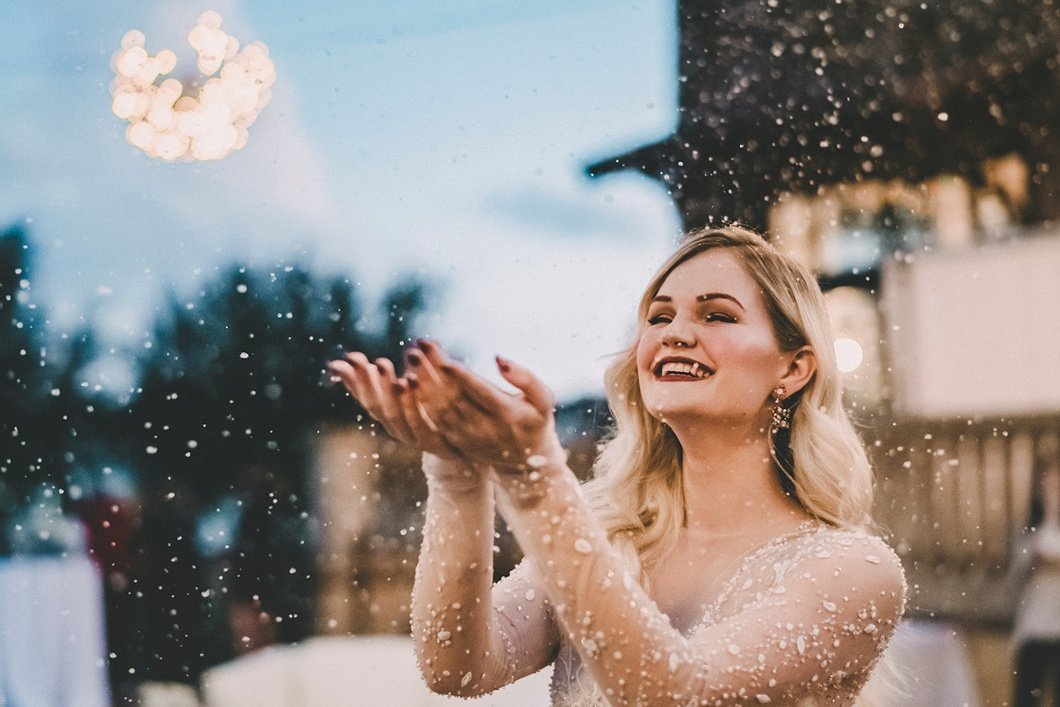 4. Conclude With Personalized Promises
While traditional vows like "never going to bed angry" are sweet, consider personalizing your promises to reflect the unique aspects of your relationship. Speak to the specific values and commitments that are vital to your partnership.
For example, if travel is a cornerstone of your relationship, promise to plan a memorable trip each year of your marriage. If date nights have been essential, pledge to continue the tradition throughout your life together.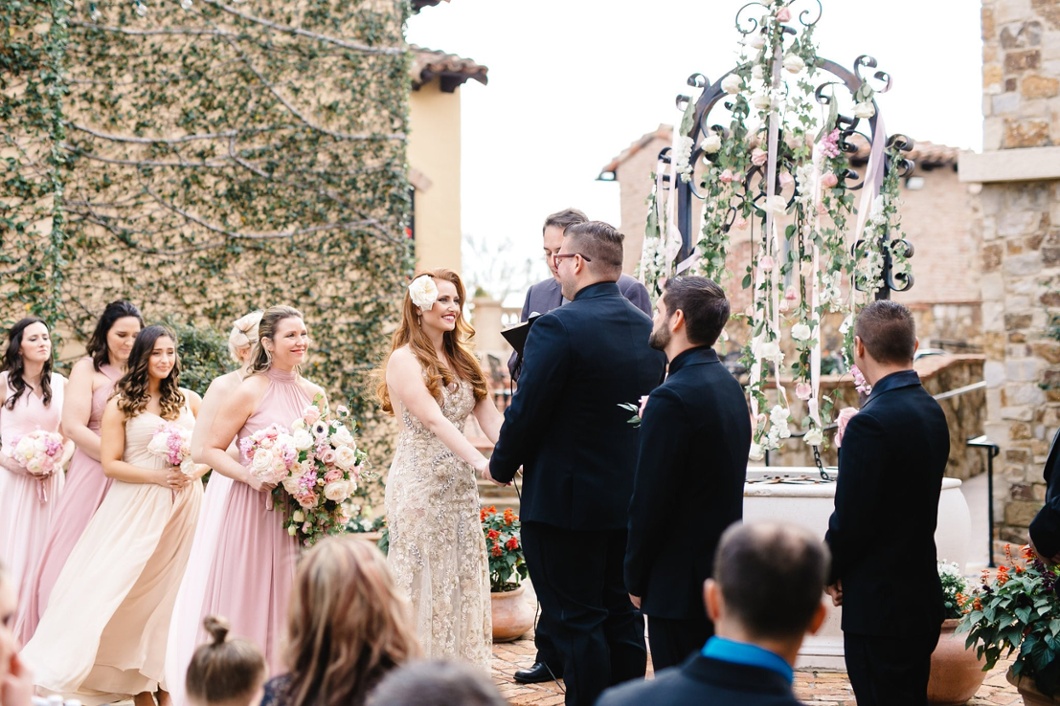 5. Make it Lighthearted
A wedding celebrates love, so maintain a bright tone throughout your vows. While tears of joy are expected, you don't want to leave your partner in a sobbing mess. Injecting humor, perhaps through an inside joke or lighthearted promises, can make your partner smile.
Consider adding humor with vows like:
"I promise always to put the toilet seat down."
"I promise always to iron my shirts before leaving the house."
"I promise to be your resident foot massager."
"I promise always to deal with the scary bugs that make their way indoors."
"I promise to tip-toe out of bed when you sleep in."
"I promise to hang out on the beach with you even though I hate the sand."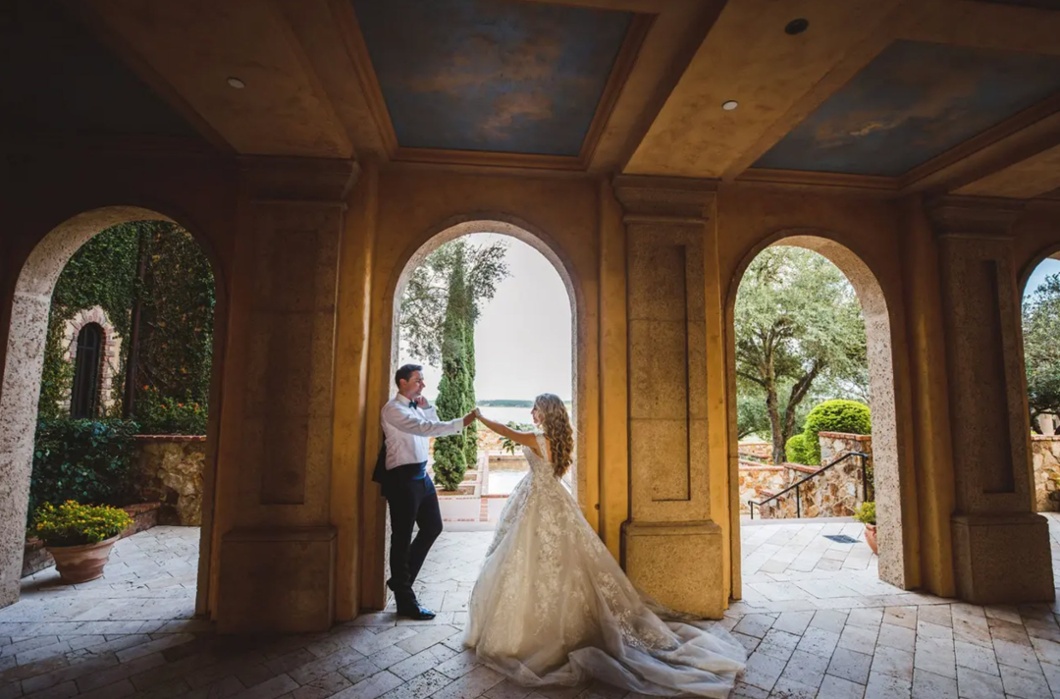 6. Acknowledge Plans for the Future
Include your hopes and dreams for the future in your vows. Whether it's starting a family, adopting puppies, traveling to magical places, or creating your dream home, expressing your commitment to these shared dreams will leave your partner feeling truly cherished.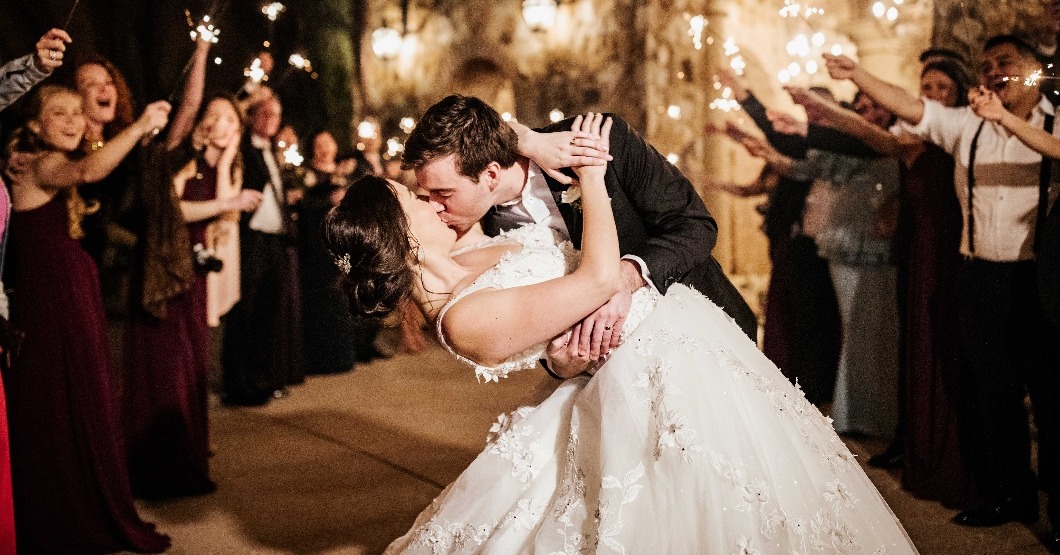 A Scenic Venue for Your Unforgettable Vows
With these tips in mind, your personalized wedding vows will be a testament to your love, creating an unforgettable moment that you and your partner will treasure forever.
If you're seeking the perfect backdrop for your wedding vows, consider Bella Collina. Nestled in Central Florida, just outside of Orlando, this enchanting venue offers a picturesque setting for your special day.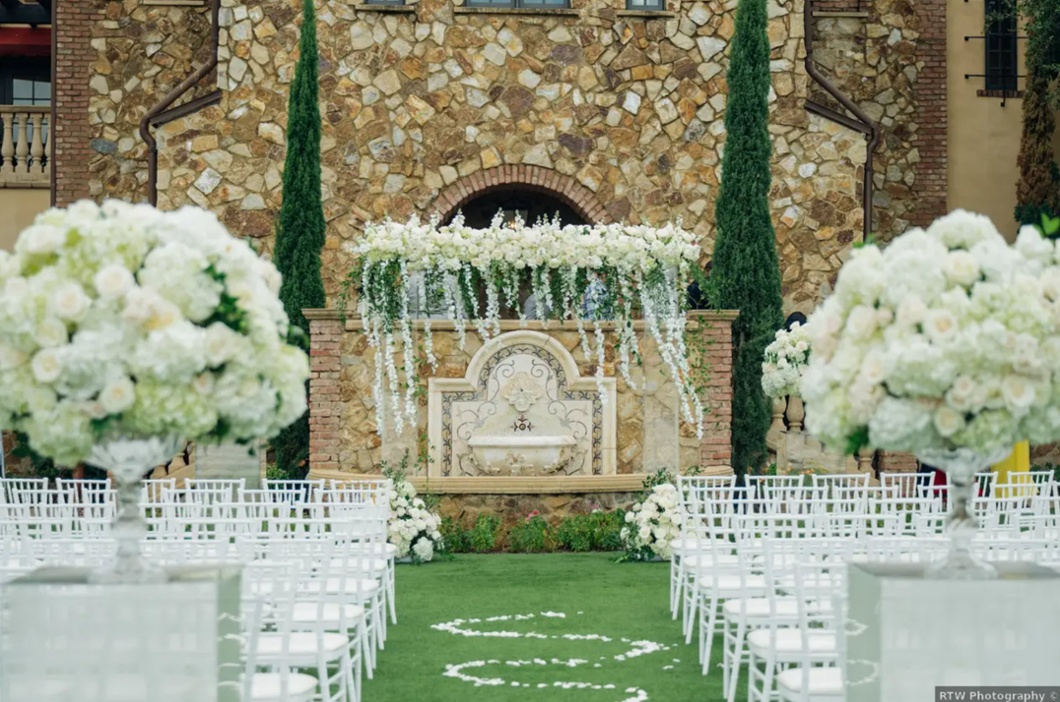 Surrounded by a magnificent golf course and breathtaking natural beauty, Bella Collina features exquisite Italian-inspired architecture. If you're dreaming of an idyllic wedding venue that will leave your guests in awe, reach out to the wedding team at Bella Collina today.