Why You Should Consider Taking Golf Lessons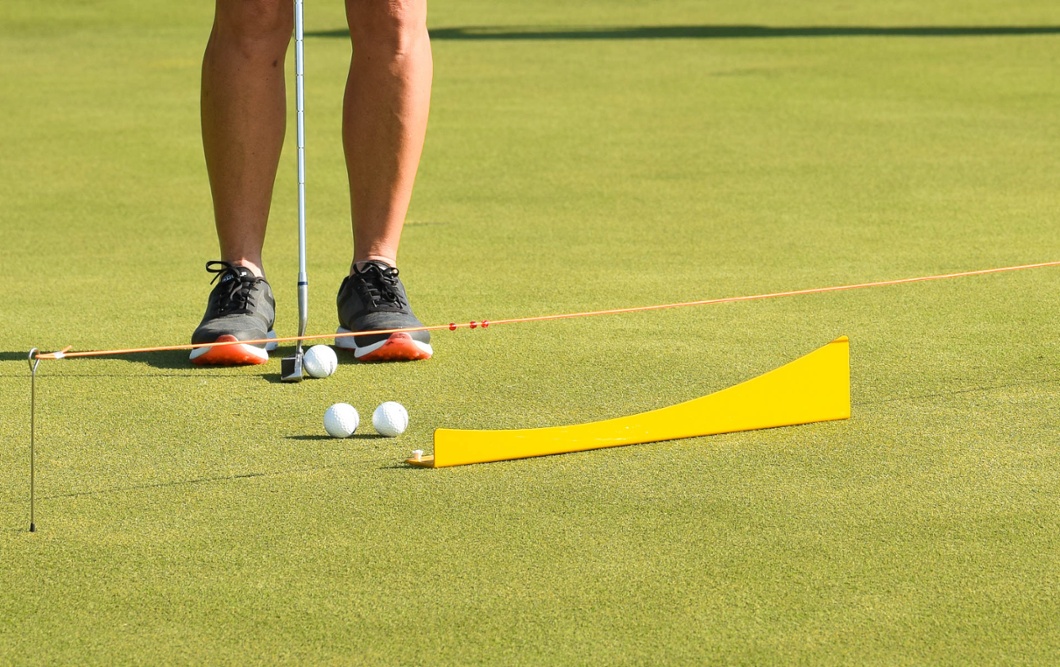 "I play to relax, get some exercise, and spend quality outdoor time with friends."
"If I could just straighten my swing out, I could shave a lot of strokes off my game."
"Golf is a great way to network and entertain my clients, so I need to make sure my game is solid."
"My long game is okay, but my short game needs work."
Do those stories sound familiar? Would you like to take a few strokes off your score, improve your putting or bunker game, and consistently keep your ball in the fairway?
Are you ready to get some helpful advice from PGA Professionals so that you can thoroughly enjoy your game when your weekly foursome gets together? For most people, golf is a passion, and the desire to become a more complete player only intensifies the more they play.
Golf instruction is not just for beginners; maybe it's time you invested in yourself to help improve your game.
Now's Your Chance to Learn from the Pros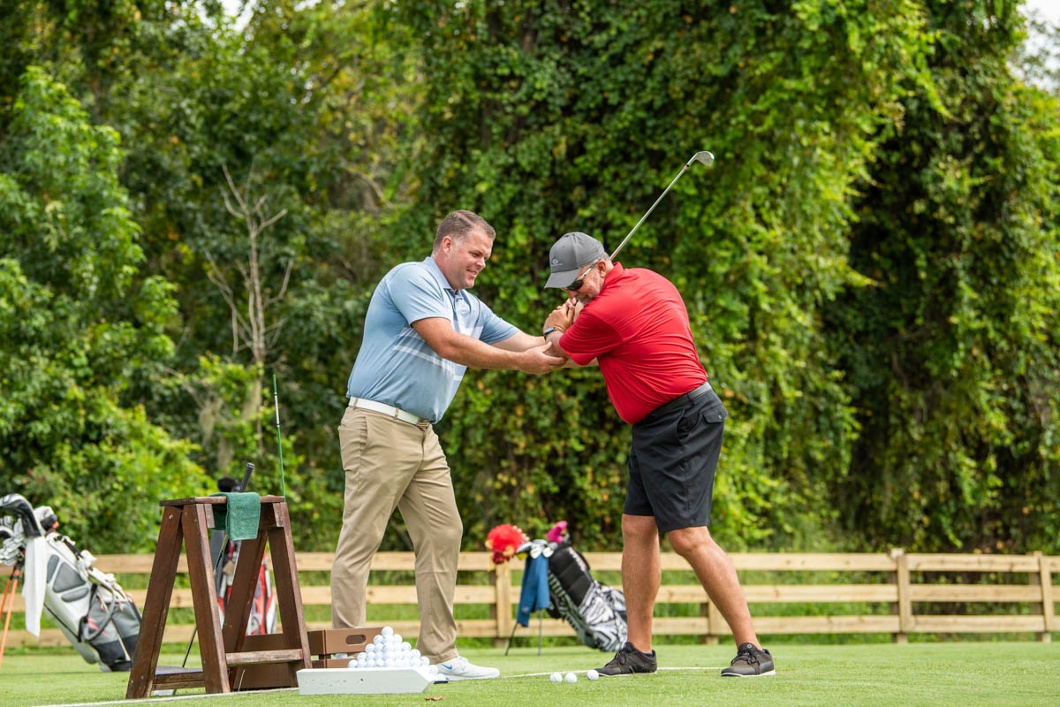 Bella Collina is home to a premier Golf Academy that offers multiple benefits for any level of player. The Academy helps even seasoned enthusiasts perfect their game and provides the chance to play our highly acclaimed golf course designed by six-time major champion Sir Nick Faldo.
Located just outside Orlando in the beautiful Bella Collina gated community, the undulating terrain and unique course layout are ideal for honing your golfing skills.
One, two, and three-day golf programs offer insightful instruction for any level of golfer. Get a professional review of your game including instruction on how to improve your full swing, short game, and more.
Each day of instruction concludes with a round of golf or additional practice on our beautiful course.
Schools are scheduled monthly through December 2021, and participants are not required to be residents of Bella Collina or members of the Bella Collina Golf Club.
For those not living in the area, lodging is available at Siena, Bella Collina's luxurious lakefront condominium. Academy participants receive a 25% discount on nightly room rates.
When you enroll in one of The Academy's programs, you'll have full use of Bella Collina's community amenities. Swim in the pool, schedule a spa treatment, dine at the 19th Hole Restaurant, or enjoy cocktails with newfound friends following your day of instruction.
Details of Instruction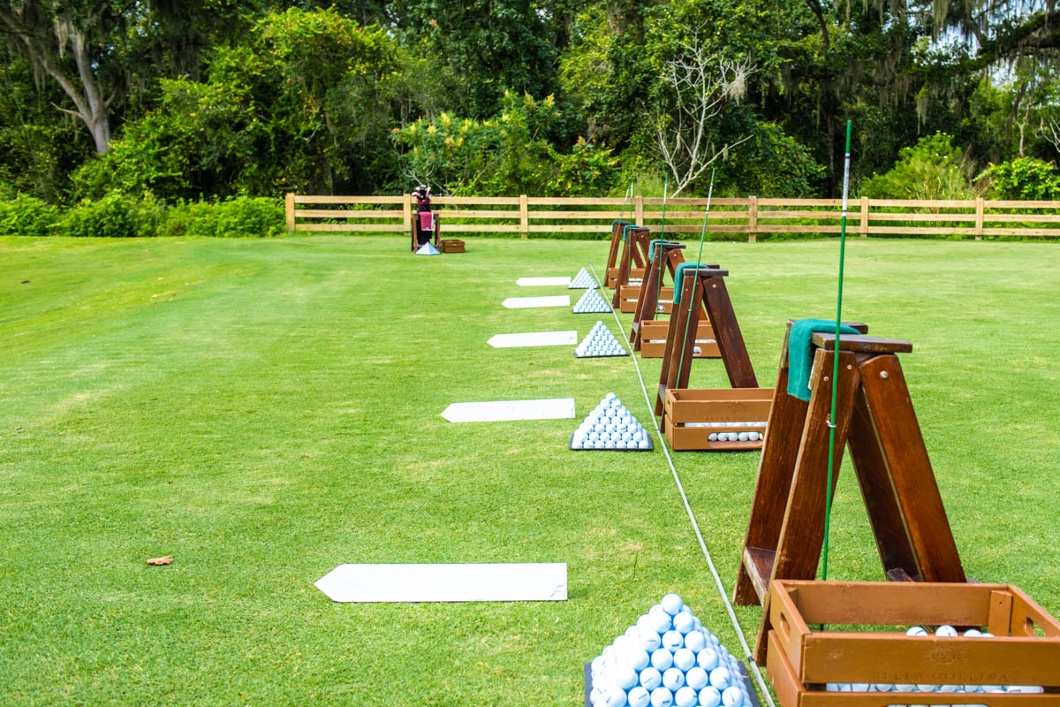 The Academy at Bella Collina offers three distinctive programs, each tailored to meet the needs of individual golfers.
⛳ Tuscany
Enjoy The Academy's most comprehensive program that offers three days of instruction. Tuscany is recommended for those who enjoy golf and want to improve all areas of their game. Instructors provide helpful insight and pinpoint areas of strength and aspects of your game that need the most work. The result should be a measurable improvement that leads to greater enjoyment of the game.
⛳ Vineyards
This two-day program focuses on mastering the fundamentals of both full swing and short game. If you're an avid golfer who wants to improve and take your game to the next level, Vineyards is a great option.
⛳ Siena
A lot is packed into this one-day program. Receive an overview of your game from a PGA Professional providing instruction geared to improve both your full swing and short game.
All programs include breakfast, lunch, and a round of golf or additional practice at the end of each day.
View the full schedule for each Golf Academy program.
Meet Your Instructors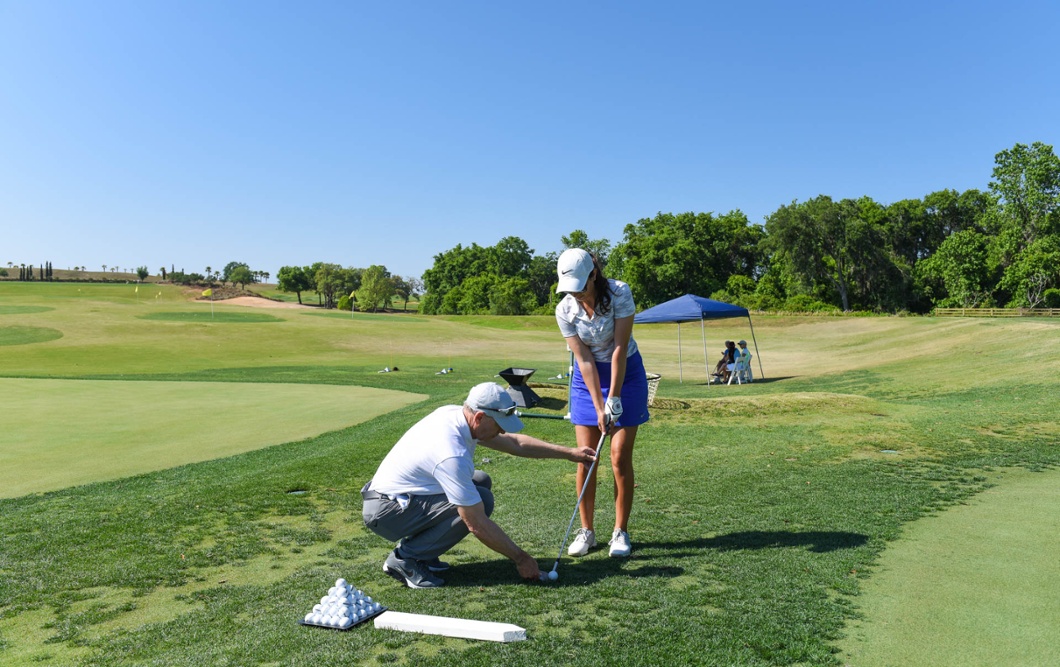 A 30-year Class A member of the PGA of America, Jim Kroll is an experienced golf instructor and coach and a certified Titleist Performance Institute instructor. A graduate of Purdue University with a degree in Management, Kroll is currently Director of Golf at Bella Collina. He previously served for more than 18 years at the PGA National Resort and Spa in Palm Beach Gardens, Fla, and possesses a broad range of knowledge that makes him an effective teacher for students at all levels.
Dan Hacher, also a Class A member of the PGA of America, began his career as an apprentice professional at the Bayhill Club and Lodge in Orlando. As an experienced player and teacher, he is skilled at helping golfers improve their swings. He currently serves as the Head Golf Professional at Bella Collina. He graduated from the University of North Florida with a degree in Sports Management.
PGA Professional Todd Meena has been rated by Golf Magazine as a top golf instructor in Florida for the past 15 years. A former playing member of the European PGA tour, he served as Head Instructor at The Grand Cypress Academy of Golf in Orlando from 1995 to 2019 and has taught many workshops for the PGA of America. He also co-authored the instructional manual and DVD series 18 to 8.
The fourth Golf Academy instructor, Jay Lassen, has been a member of the Bella Collina team since 2010 and is enrolled as an Apprentice PGA Professional with the PGA of America. He graduated from the Professional Golfers' Career College in 2012. Originally from Cheshire, Conn., he currently resides in Orlando.
If you'd like additional information about the Golf Academy, or if you're ready to register for an upcoming school, complete the preliminary form here, and a member of our team will contact you.
About Bella Collina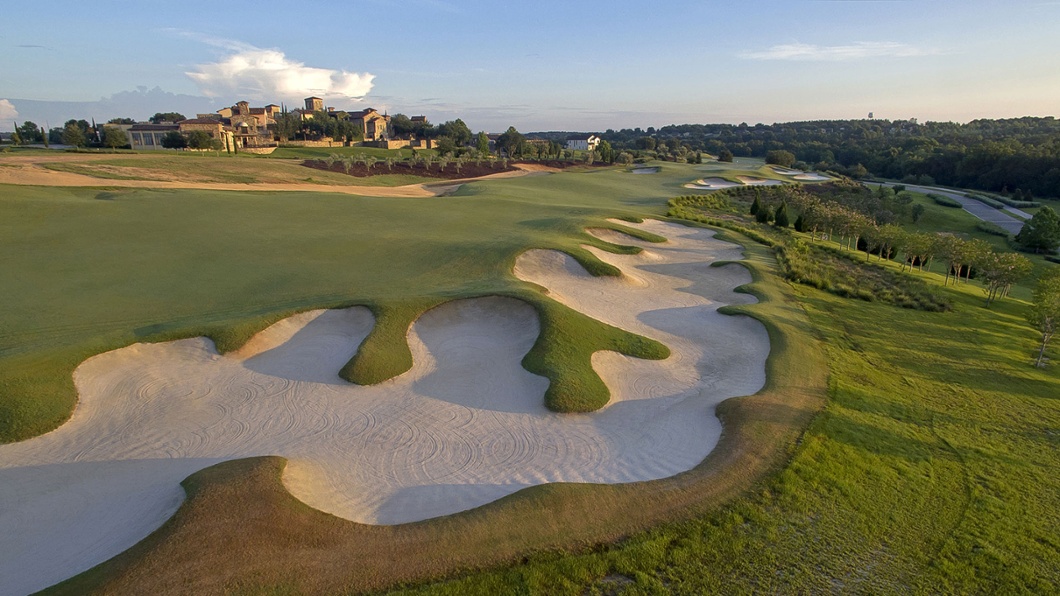 With a reputation as one of the finest golf communities in the state of Florida, Bella Collina is situated on 1,900 acres of rolling terrain just a few minutes from downtown Orlando and about 30 minutes from the Orlando International Airport.
When you enroll in The Golf Academy, why not plan to spend some additional time exploring Orlando and the world-renowned theme parks—Disney World, Epcot Center, and Universal Studios? Additionally, both Gulf Coast and Atlantic beaches are also close.
If you're interested in learning about the lifestyle advantages of our community, schedule a tour and see what Bella Collina has to offer.