Why Choose New Construction for Your Florida Luxury Home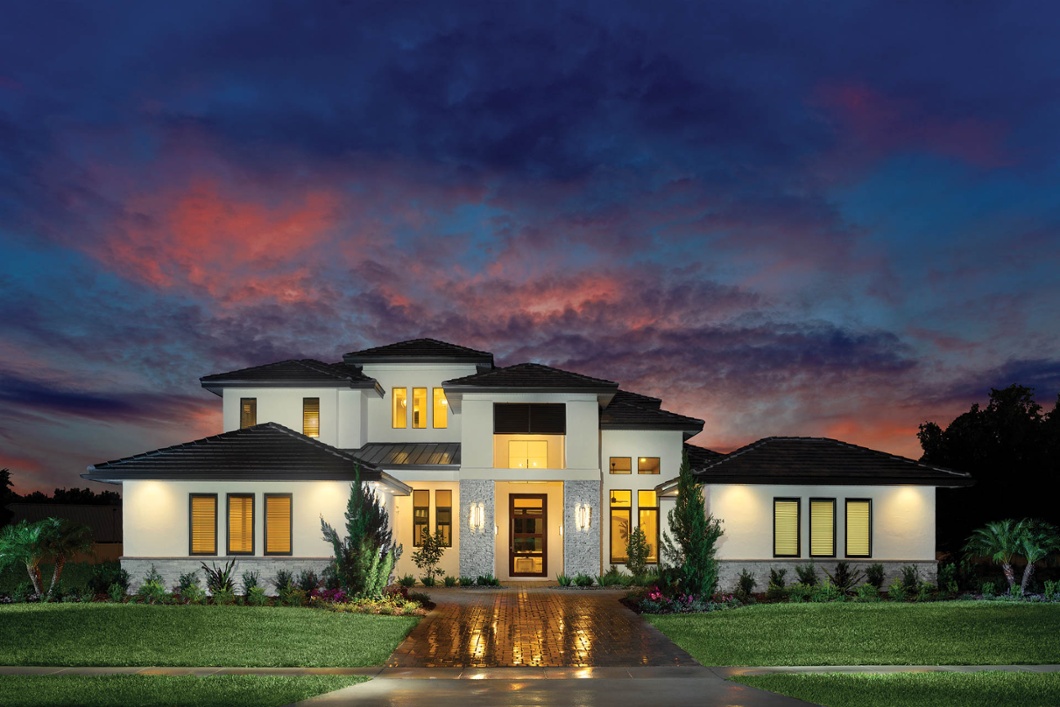 There are at least two schools of thought about building a custom home -- one is that it's the "only way to get what you want," while there are some who insist that it's a course only a madman (or woman) would actually pursue. Between those two extremes, however, there's a lot of wiggle room.
If you're leaning toward the idea of building rather than seeking a pre-owned home to make your own, great opportunities exist at Bella Collina, a gated golf club community situated amidst rolling hills and beautiful lakes in central Florida, just minutes from Orlando.
Residents who have built new homes in Bella Collina said that it was such an enjoyable experience that they have no hesitation recommending this luxury community to friends and family.
At Bella Collina, building a custom home is as easy as deciding whether you prefer a golf course view or a lakeside site. In addition, this planned community features a number of high-end builders who work with buyers to customize an existing floorplan or to design a residence for a specific site, and they are able to include all the custom features you desire.
Although there are some existing new homes for sale within the boundaries of the prestigious 1,900-acre community, they are currently in short supply, and demand continues to be strong!
Building Now Makes Good Sense Financially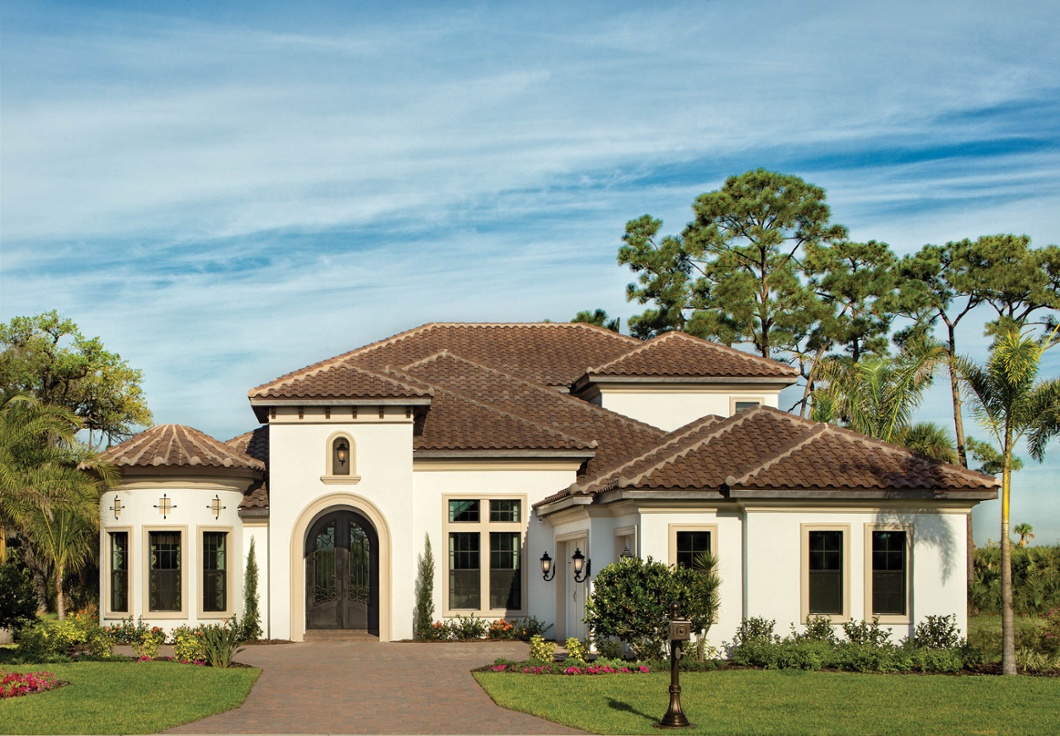 A newly-built home is exactly that: It's truly move-in ready when it's completed, even down to a final "white glove" cleaning and outdoor landscaping installation. In addition, you'll have both builder and manufacturer warranties to rely upon.
Now is the time to act for any number of reasons, but it's a fact that interest rates aren't expected to remain as low as they are currently for long. When you contract with a reputable builder, you can expect to buy at today's rates, and you'll also know that there will be no worries regarding code and compliance issues.
Sidestep Disappointments and the Need to Remodel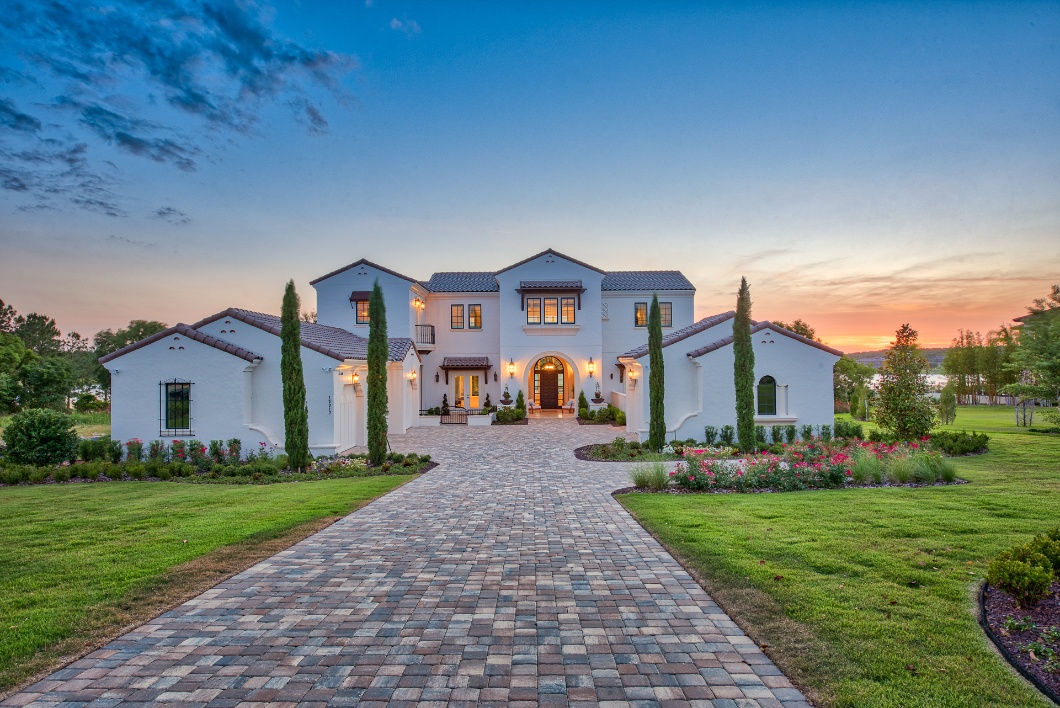 In many parts of the country, including Central Florida, the real estate market is extremely active, and demand for housing typically outpaces supply in most price ranges. Anyone considering making a move today is apt to be faced with a real dilemma and potential disappointment, based on limited choice and high costs.
In addition, statistics confirm that approximately 40% of buyers of previously-owned homes plan a remodel within two years.
Rather than engage in a bidding war for a home that's "almost perfect," you can look forward with confidence to getting exactly what you want and need when you work with a builder.
Choose a Specific Location and Lot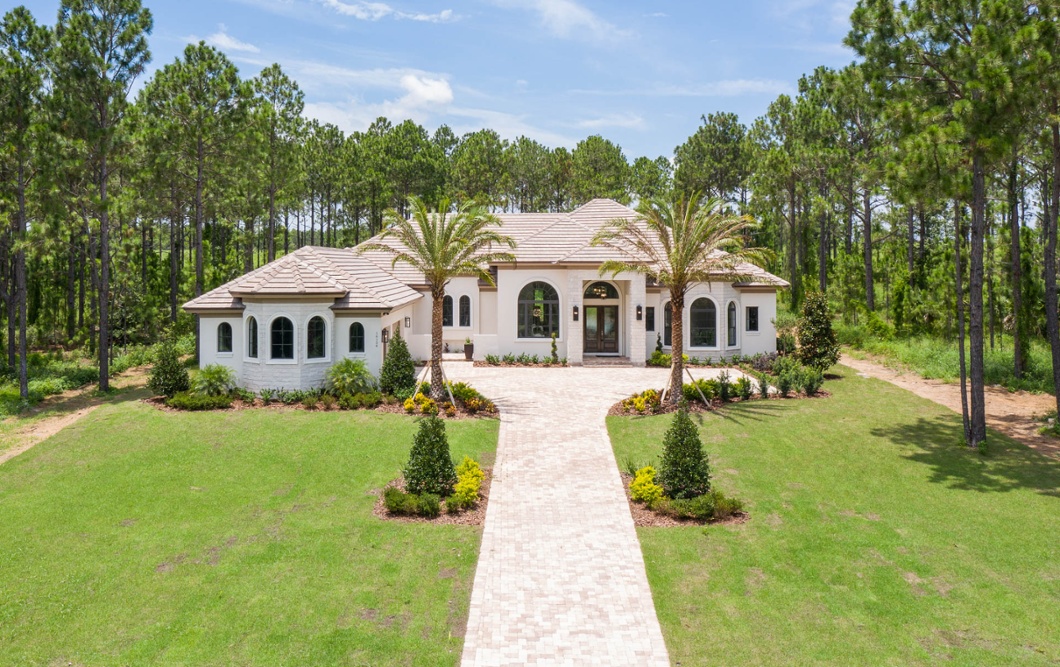 The decision to move to a new community, especially in another part of the country, often requires a lot of planning over many months, but there is sometimes a sense that finding a home quickly will make the move easier.
That's not always true. In fact, the opposite might be more the norm -- making quick decisions about a new home may lead to lasting dissatisfaction.
We recommend taking some time to consider what you really want. Most of us have a vision of our perfect residence. It may be a two-story traditional, a sprawling Mediterranean-style villa or a modern stucco and stone residence with walls of glass.
Whatever your vision might be, it can become your reality when you work with a design-build team dedicated to your satisfaction.
Once you have committed to a move, it's always wise to start shopping for that perfect new residence, but don't become discouraged if existing homes don't seem to fit the bill. Think instead about finding the perfect building site and then drafting plans for that perfect home you have in mind.
Customize the Architectural Style and the Floor Plan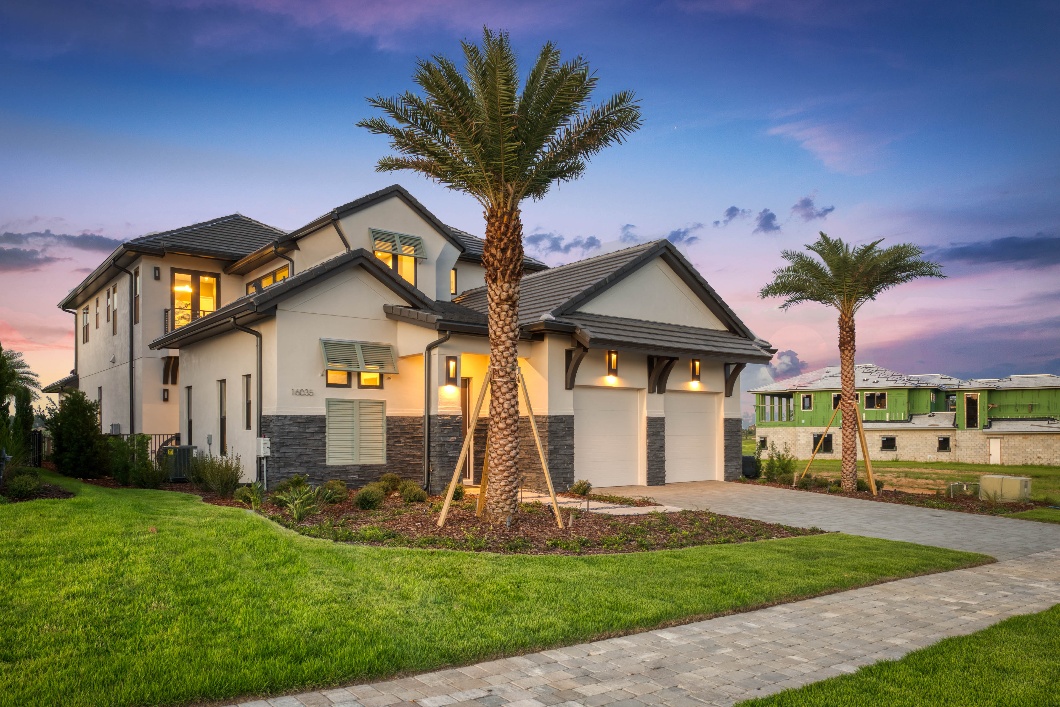 Although Bella Collina, like most modern luxury communities, has basic design guidelines and construction requirements in place to ensure that property values are maintained, you also have a wide berth to express your individual personality. The approved builders are happy to review your plans, adapt a pre-designed floor plan to your specifications, or work with you to create a custom design.
Whether you wish to create a large family home that appeals to varying ages and interests, or a compact, upscale retirement residence that allows you the freedom to travel without worrying about home security, Bella Collina understands that individual preferences are a top priority with buyers.
The builders at Bella Collina offer you a wide choice -- you may wish to tour existing homes and select the builder whose style seems most compatible with your own.
Take Advantage of the Latest Technology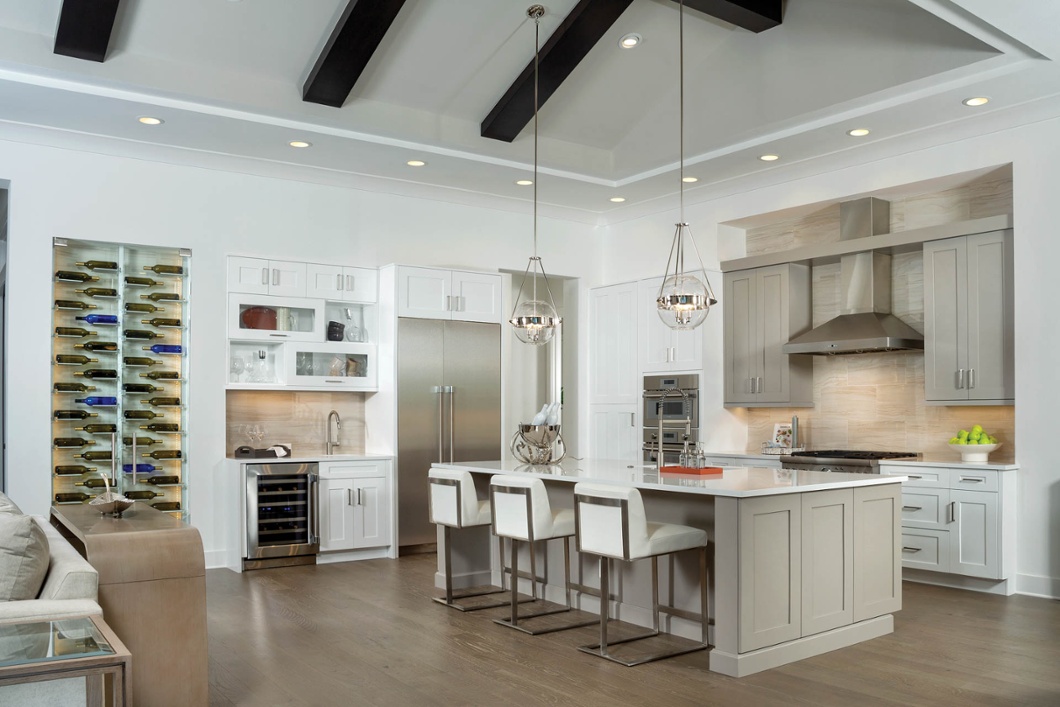 Choosing new construction allows you to incorporate the latest trends, not only in design and for material selection, but also to take advantage of the latest smart-home and energy-saving technology. Because Americans spend up to 90% of their time indoors, you'll want to ensure that your home provides a safe, secure, and comfortable haven for your family and your guests.
All of that is possible when you work with a professional builder, one who is aware of current advances in lighting, air quality, insulation, safety, energy-efficiency, water conservation, and sustainability.
Explore newer trends in construction, such as "aging-in-place" features that are based on common sense and safety for all ages and not just older residents, or "healthy homes" that place emphasis on making the built-environment as natural and nurturing as possible for human inhabitants.
All of the Bella Collina builders have outstanding reputations and long lists of satisfied clients; they are dedicated to your complete satisfaction, and they will help you choose the specific home features that enhance your particular lifestyle.
Explore Bella Collina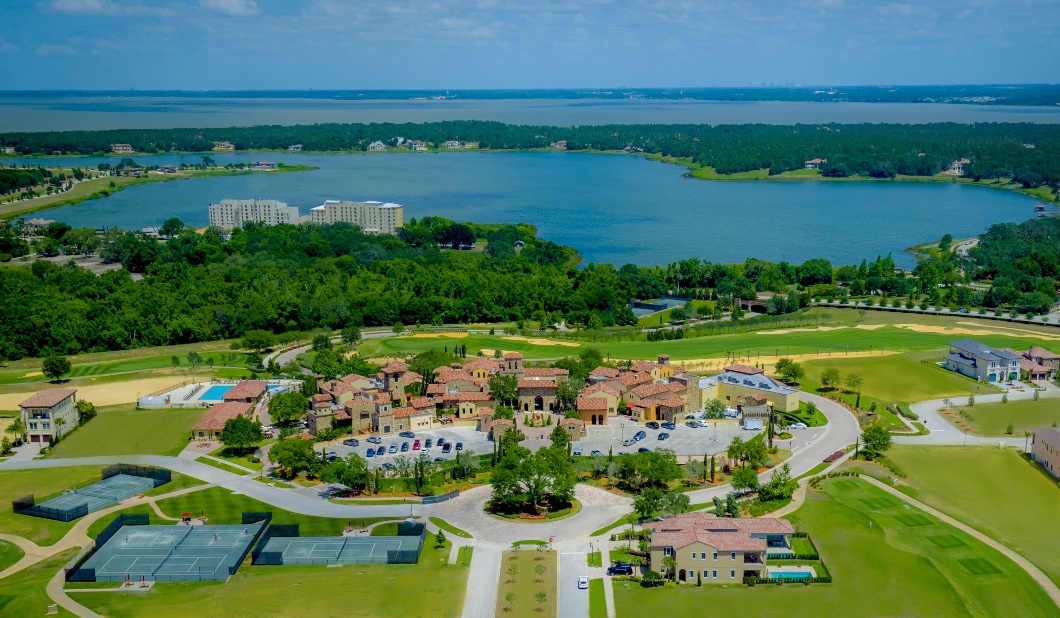 As an award-winning planned community, Bella Collina has a variety of residential neighborhoods with building sites that differ not only in size, but in terms of building requirements, size and style of homes, orientation, views, and lifestyles. Homes in Bella Collina are clustered in "mini-communities" that dot the rolling hills and offer distinctive options.
If you're an avid golfer, choose a lot with frontage on the Nick-Faldo-designed championship course; pick a site within walking distance of the beautiful clubhouse with its renowned spa and excellent dining facilities. Or choose a lakeside estate lot and a building site with stunning vistas of naturally-beautiful terrain.
No matter what setting you choose for your new home, you'll be within minutes of the shopping and entertainment centers of Orlando, and only a short drive away from the International Airport and the major theme parks. Schedule a tour today.