What Types of Venues are Best for Large Weddings?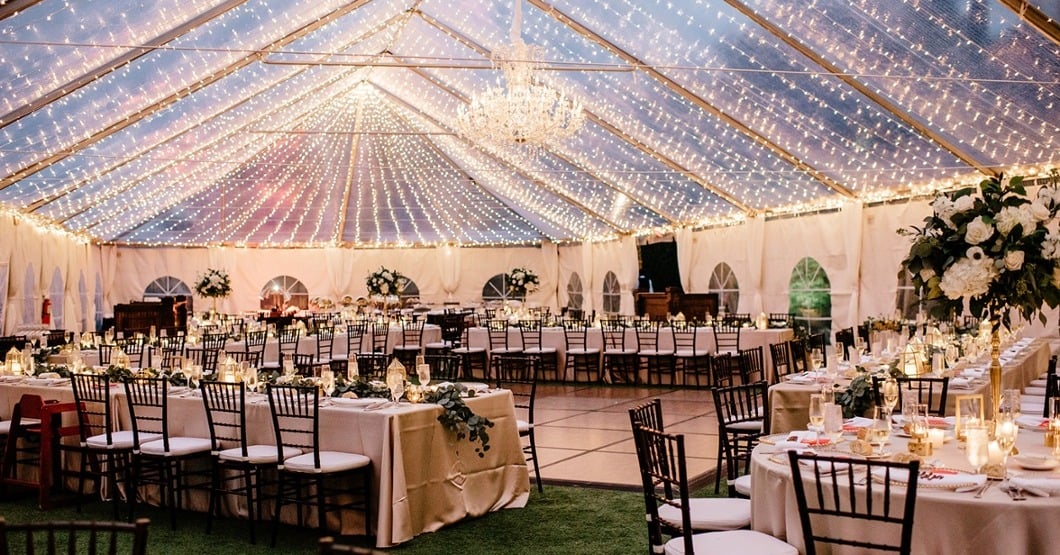 If there's a wedding in your future, it's not too early to start thinking about the type of venue that will be the fulfillment of your dreams, particularly if yours will be a large event. Some couples actually select a wedding venue before they finalize the date for the happy event. That can make perfect sense, especially if you expect guests to travel from afar to celebrate with you.
Most Popular Wedding Venues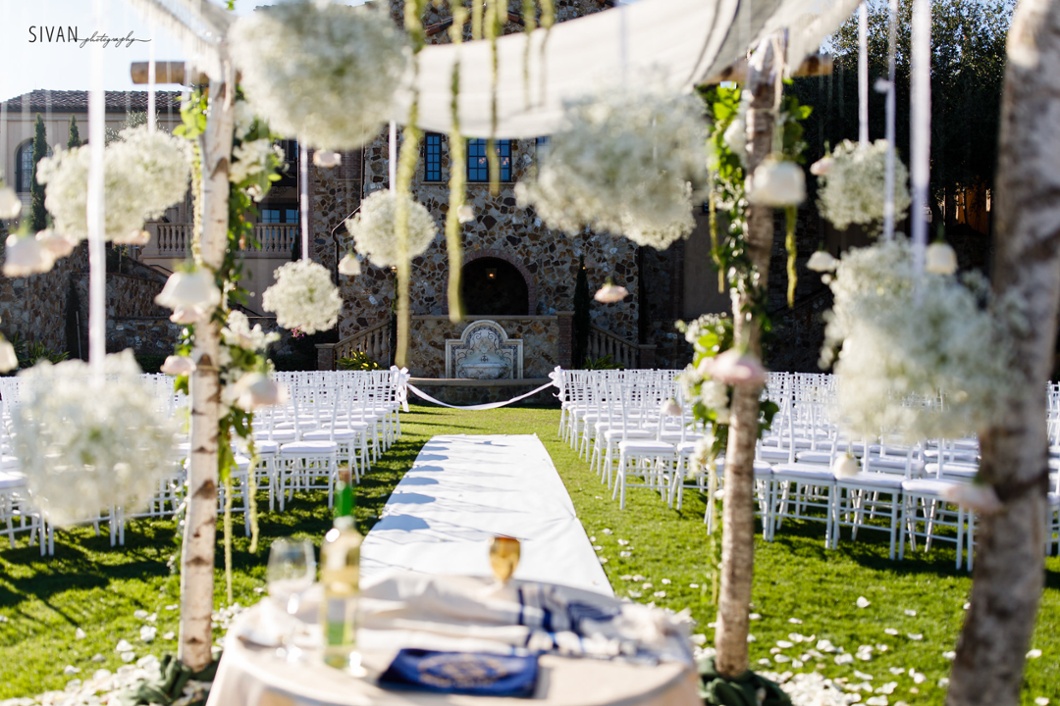 Unless you decide in favor of a traditional religious ceremony at your family's house of worship, followed by a reception elsewhere, you'll want to consider venue options for lodging, parking, pre-event parties, including the rehearsal dinner, the ceremony itself, and all reception needs including food, cocktails, music, dancing, and "going-away" events.
Venues that will easily accommodate a large wedding that also have space for intimate gatherings and guest services tend to become booked far in advance.
While your ceremony and reception do not necessarily have to be at the same location, and a religious ceremony in your family's familiar place of worship followed by a formal luncheon or a dinner dance later in the day is still an honored tradition, couples today tend to take a more comprehensive approach.
With all the appeal of a destination wedding location, a venue that provides lodging, recreational activities, spa treatments, and a location that is near shopping, dining, and sightseeing options allows both the wedding party and guests to enjoy the celebration in tandem with a personal vacation that can be tailored to individual preferences.
Wedding Venues Near Orlando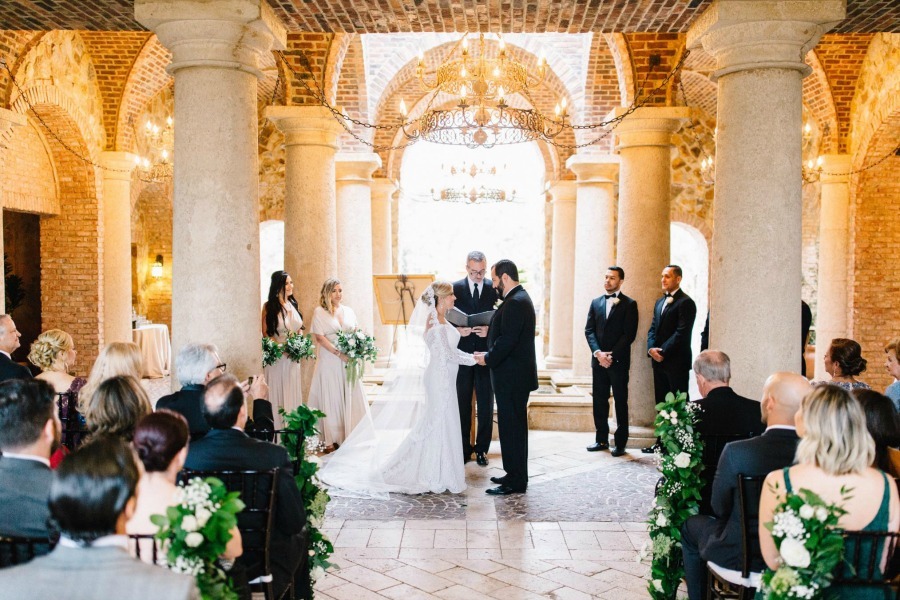 According to planners, preferred wedding venues throughout the nation include big city hotels, beach or ski resorts, country clubs, vineyards, rustic mountain retreats, lakes, and historic farms or ranches. The options are so diverse that proper planning is essential, and such planning requires both time and effort.
Residents of the Orlando area are fortunate to have a wealth of wedding venues available for both intimate ceremonies and for celebrations that include hundreds of guests. Perhaps the only options not available to Florida residents is a mountaintop exchange of vows and a reception in a snow-covered ski lodge!
With so many available choices, it becomes even more vital to begin the search for the "right" wedding venue as early as possible.
You'll find luxury modern hotels in Orlando, storied older hotels, estates and farms in surrounding communities, Oceanside resorts and modern banquet halls in nearby cities, and exciting event venues associated with area vacation attractions. There is no shortage of interesting wedding options that cater to all price ranges and tastes.
7 Important Wedding Venue Considerations
No matter what your style, your wedding day should be memorable, so be sure to prioritize your preferences. The venue you select should be able to answer all your initial questions about planning, pricing, and procedures, but also consider using a dedicated wedding planner to coordinate all the details.
Some of the more important decisions you have to make involve:
Location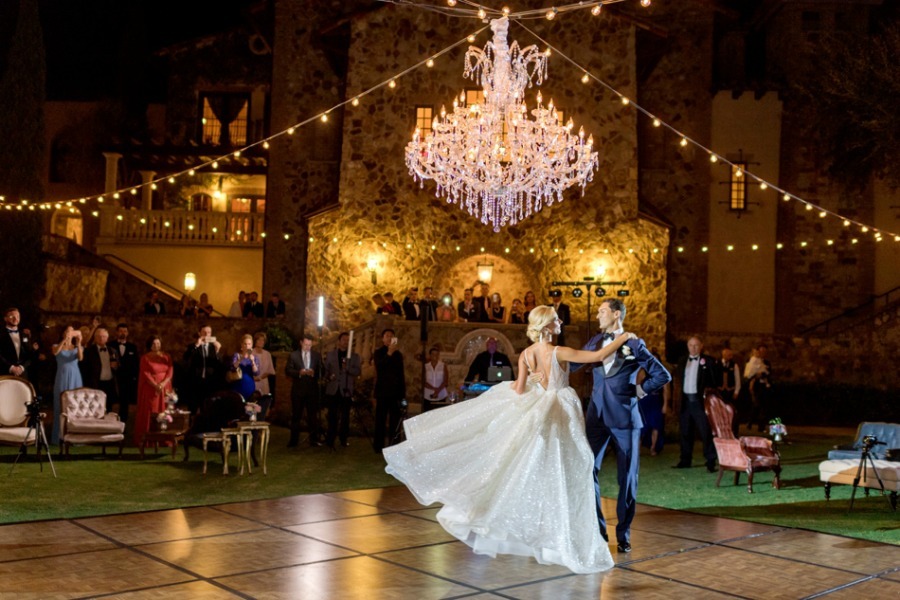 Your wedding venue should be beautiful, of course. It should also be convenient and offer "something special" for guests who attend your wedding.
Whether you're a lifelong resident of central Florida or a newcomer to the Orlando area, you'll be entranced by Bella Collina. It's a planned residential community located amidst rolling hills, lakes, and the manicured fairways of a renowned golf course and club only minutes from the city.
It is a distinctive option for a wedding.
Accommodations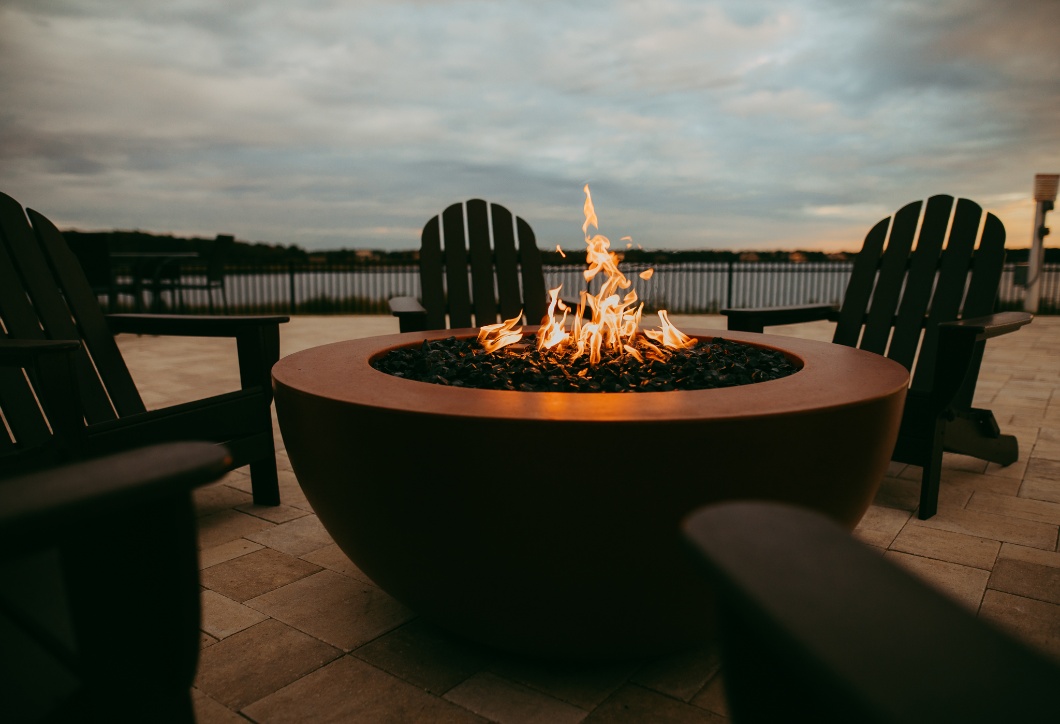 A vital part of planning a wedding is being certain that guests from out of town can find pleasant, nearby accommodations. Parking for local guests is also a consideration.
Bella Collina scores high on both counts.
The availability of short-term rental condos in the community means that family and friends who come to celebrate with you will also be able to experience the full range of luxury amenities that the community offers. And valet parking services are offered for guests who drive to the site.
Decor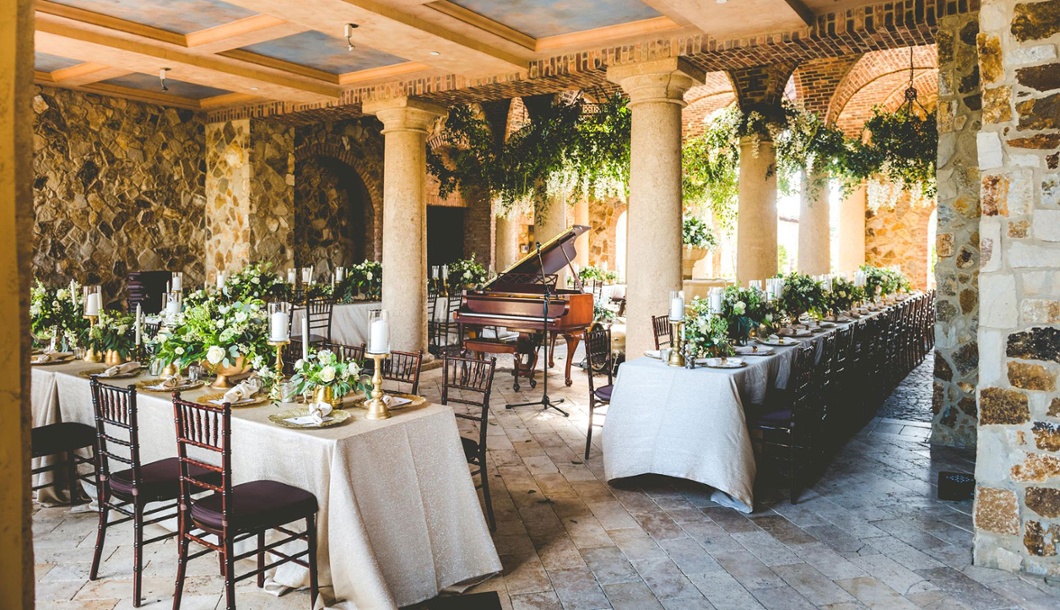 What's your style? Contemporary or Country Charm? Italian Renaissance or Industrial Chic? Romantic Elegance or Refined Rustic? Search out a venue that appeals to your sense of style, or a room and a group of wedding designers with the ability to transform a "vanilla" space into your idea of perfection.
The comfortable Tuscan ambiance of Bella Collina offers a timeless expression of good taste and innate luxury.
Photo Ops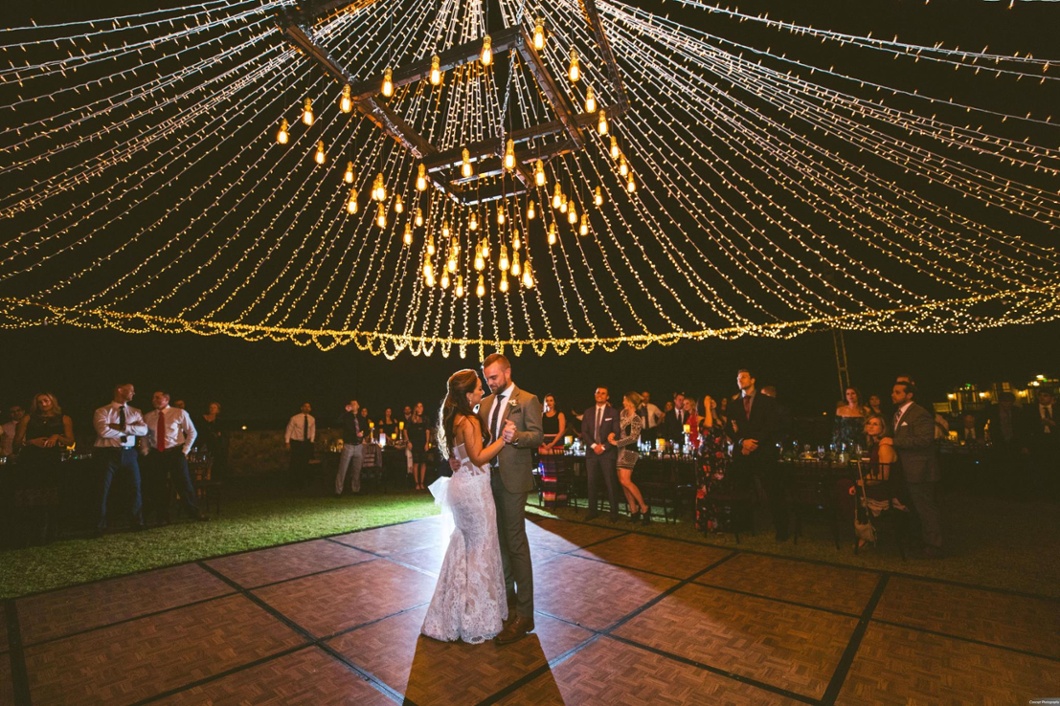 Understand that you are the star of this show! But also be aware that creating memories of your wedding day should include a variety of inspiring photo locations and opportunities to capture the different events and emotions of the day.
The more the better.
Check out all the available options the venue offers for formal and informal photo sessions. At Bella Collina, we will work with your photographer to record all the moments of your celebration. Just ask!
Amenities and Surroundings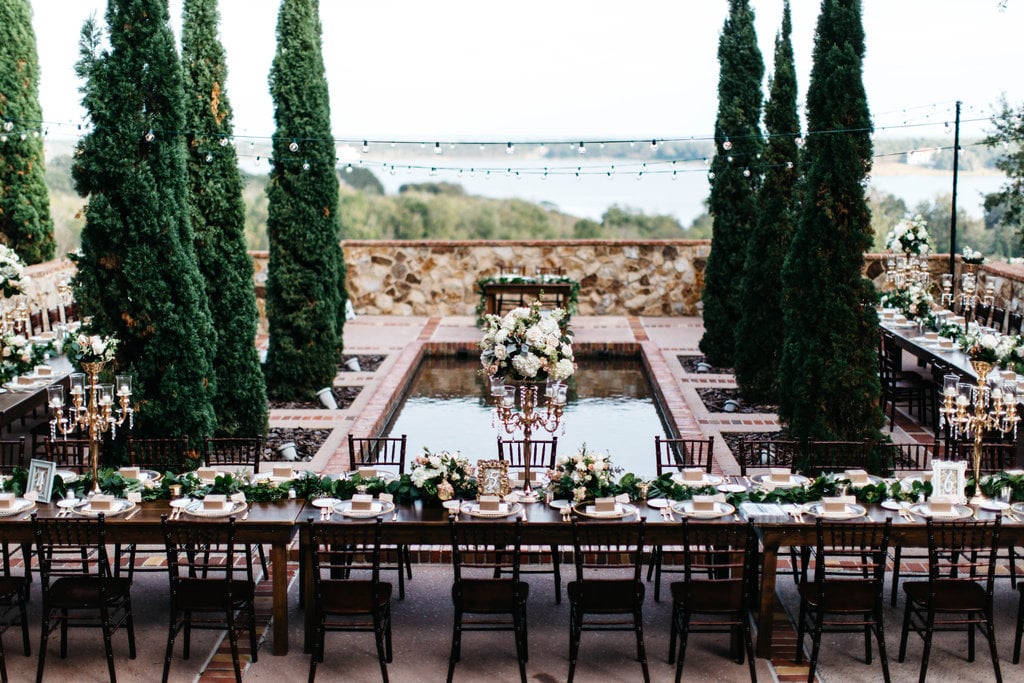 The backdrop for your wedding ceremony can be almost as big a decision as the budget, so you'll want to select a venue that allows you to feel comfortable, whether you want to exchange vows with nature as a backdrop, in an elegant ballroom, or even in an intimate wine cellar with only a handful of witnesses in attendance.
Of course, the larger the guest list, the fewer options you may have. Bella Collina honors your requests for rehearsal dinners, attendants' luncheons, spa treatments and tee times, and other special gatherings as well.
Food and Drink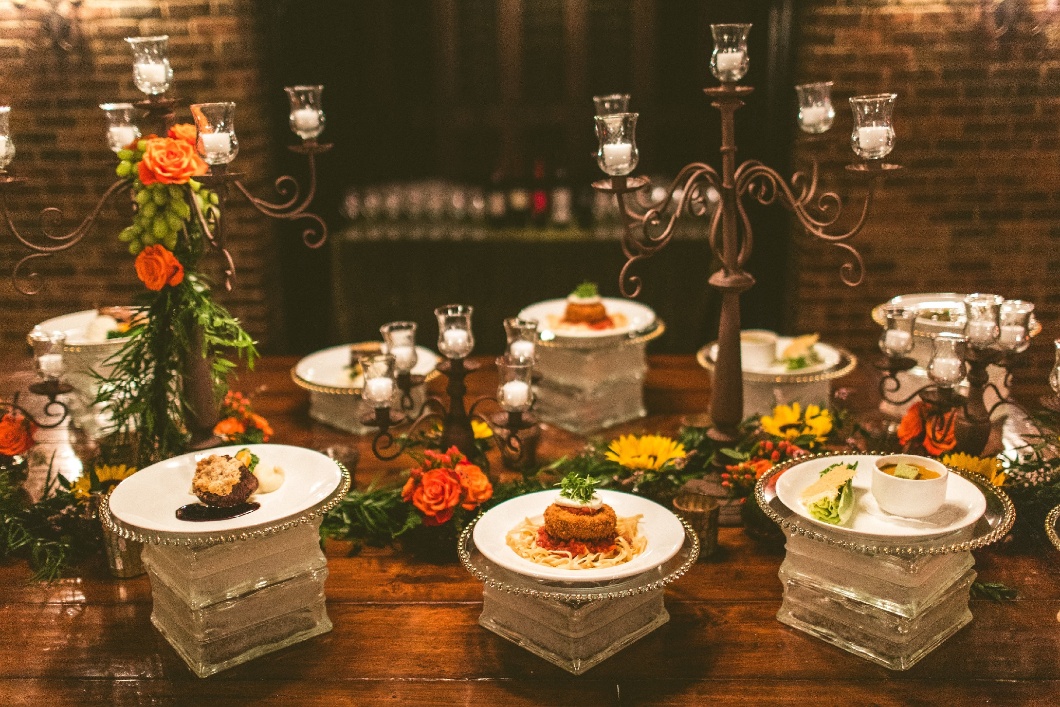 Whether you plan a cocktail reception with trays of finger food passed by tuxedo-clad servers, a variety of buffet stations, or a formal sit-down dinner, your venue consultants should be willing to work with you on menu and beverage selections until you're content with not only your budget but your specific requests.
Bella Collina's catering staff is concerned with excellence and dedicated to customer satisfaction.
Staff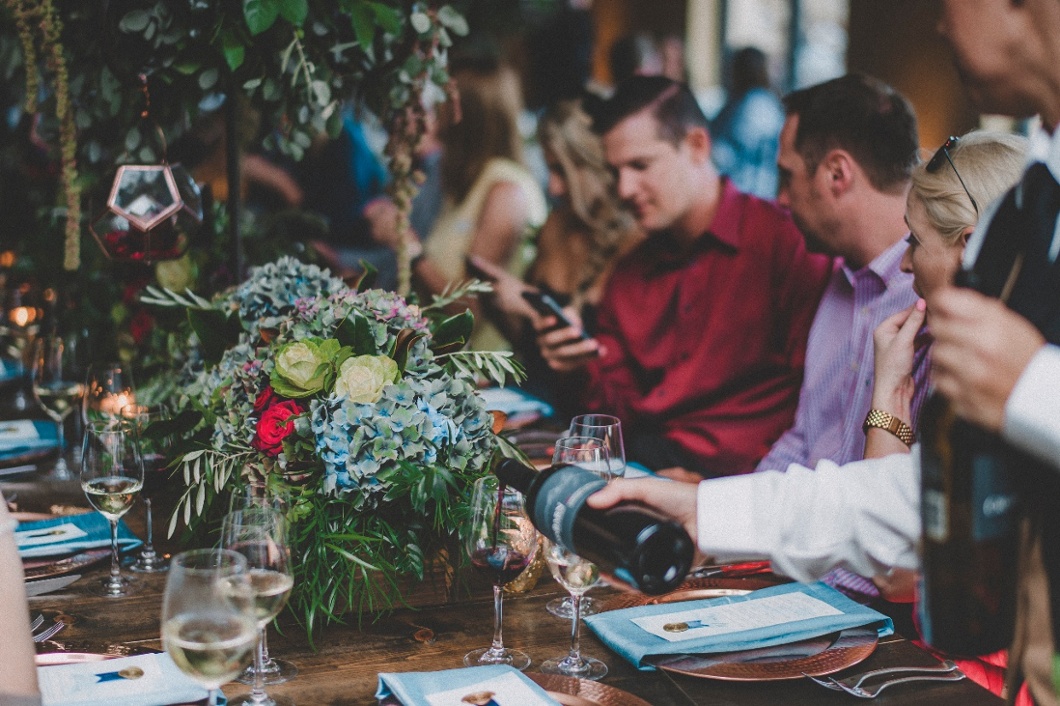 The best event venues have highly trained, professional staff to assist you with every step of the planning process, from first contact until the last guest checks out. At Bella Collina, we go the extra mile, in all areas, to ensure that your wedding will be as unique and as personalized as possible.
Are You Ready to Begin?
If you're newly engaged and want to begin exploring wedding venue options in the Orlando area, we invite you to contact Bella Collina to discuss the range of options that exist. Our wedding team stands ready to help you design your ultimate wedding weekend, one that will dazzle and delight you with beauty, specialty events for not only the wedding party but for guests as well, fine food, experienced service, and the utmost individuality that you desire.
If a wedding to remember is your ultimate goal, as it should be, then remember the name -- Bella Collina. We will help ensure that your special day becomes the wedding of your dreams.