What Is A Luxury Home?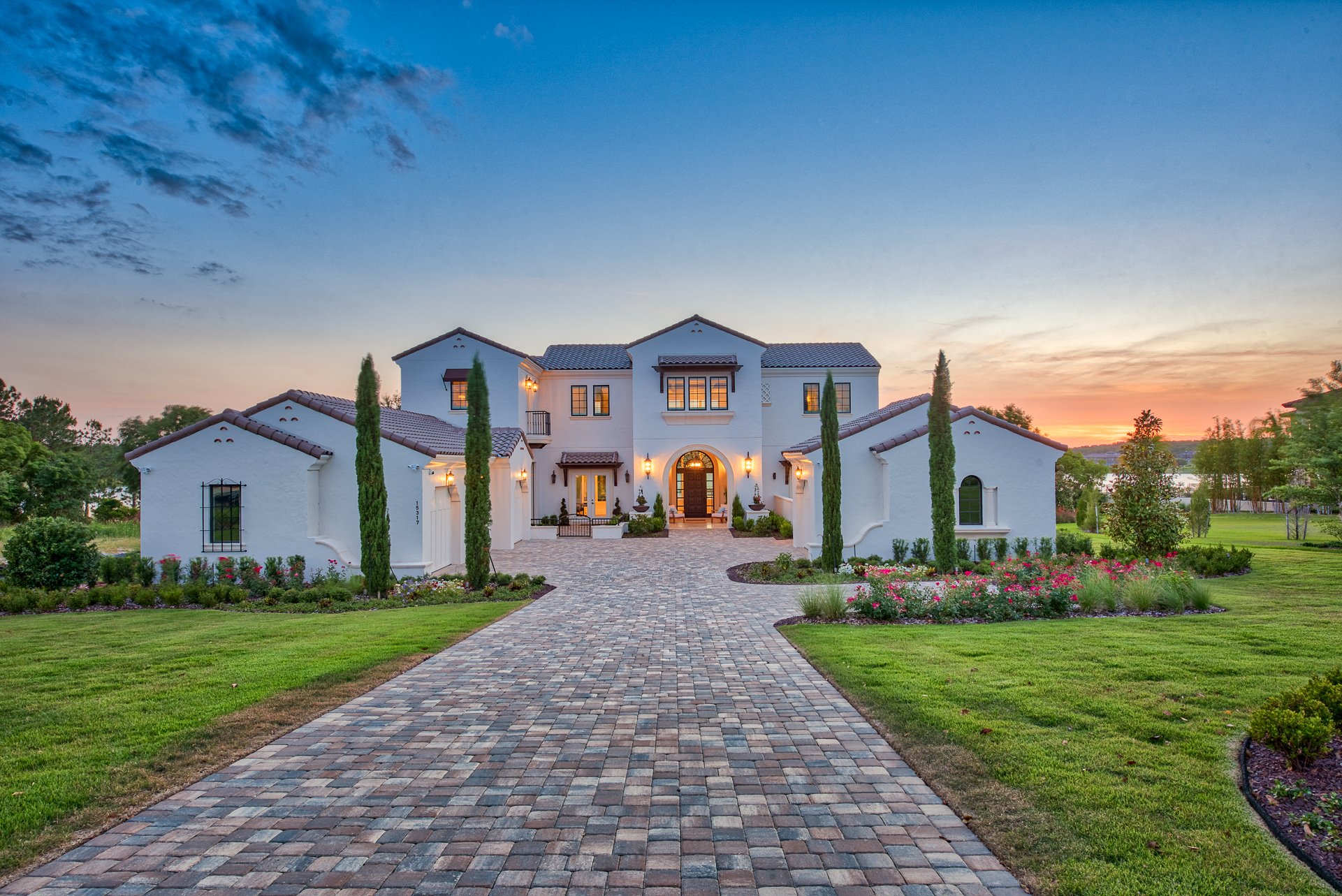 A quick look at real estate listings often produces a number of homes listed as "luxury" or "upscale" properties. What does that mean, though?
It can be hard to know what really defines luxury, especially considering what you may think is high-end may not be what others consider luxury. It should not just be defined by price or the size of the home either, though these can be important factors to many people.
What, then, is a luxury home? What should it offer to be truly worth such a title?
#1: The Ideal Location
A desirable location is perhaps the most important factor in determining the value of a home. The best high-end homes are built in an area that's attractive to the home buyer.
This may include a spacious lot nestled into a natural oasis. It may include waterfront living. To some, it may also mean easy access to the highway to get into and out of the city, making commuting a breeze.
For others, it needs to be near good schools and parks. Being located near area attractions, but far enough away from tourists, can also be a draw for many people, especially in an ideal location like Orlando.
#2: Larger Floor Plans
Luxury homes are typically larger. It is possible to find a luxurious condo tucked into the big city that has a high price tag on it. But for most people, a high-end home needs to offer ample space. How much depends on the location and the desires of the home buyer.
Some luxury homes offer incredible master suites, others focus on the upscale amenities in an expansive kitchen, and many offer high-end amenities throughout. Game rooms and home theaters ideally designed for relaxing with family and friends are often included.
#3: Premium Materials
A simple walk around luxury homes reveals high-end materials. They usually include highlights such as granite countertops, marble floors, and premium kitchen appliances. The homes may also include exclusive features such as an infinity pool and decking made of elegant travertine or flagstone.
Many times, luxury homes showcase smart technology to make living as easy as possible. Additional features such as a gym, sauna, or a lap pool may be highly desirable for many of today's most discerning buyers. You may also find attributes such as herringbone tile patterns, antique reclaimed wood flooring, and leaded glass casement windows.
Luxury home designs are far from cookie-cutter; a high-level of attention is paid to every architectural aspect during the design process.
#4: Exterior Elegance
Your first glimpse of a home is typically of its façade. Luxury homes having striking exteriors that exude architectural elegance. However, when it comes to luxury residences, the elegance extends outward from the façade to include landscape, water features, lighting, and more.
Outdoor amenities can include lavish wine bars, outdoor kitchens, and space for entertaining that appear as mere extensions of the home's opulent interiors. Relaxing water features with ambient night lighting provide a soothing and peaceful background.
High-end homes often include landscape features that are not only beautiful to see, but also offer a level of privacy when spending time outdoors around the pool or relaxing on the gazebo.
Each exterior element is designed to complement the architectural façade and results in enveloping elegance.
#5: Pricing and Value
It stands to reason that homes listed as "luxury" or "premium" are above median, both in cost and in value. These are very individual properties, with unique features, and they have a higher price tag.
Luxury home price tags include factors such as: greater square footage, luxe amenities and features, premium materials, sculpted lots, prime locations, and beautiful surroundings and views. Part of what makes them "luxury" is the price tag.
Luxury homes are priced higher when compared to others in the surrounding area. They are generally part of a premium development or location. The starting price for luxury homes is around $500,000 and scales up to millions of dollars. But this is largely dependent on the community or location itself. Ultimately, luxury is in the eye of the beholder and is priced accordingly.
#6: Exceptional Quality
It's not enough to have a lavish foyer and expansive master suite. It also needs to be a home that's well built by an experienced luxury home builder. The construction materials and design should both be premium.
Most luxury homes are custom-built, allowing you to work closely with a designer and builder to craft a home that fits your unique needs and lifestyle.
Learning about the home builders within a community – even if you are buying an existing home – is important. Are they known for their construction quality and attention to detail? Do they use modern techniques to ensure the best build?
Knowing your home is built by a reputable luxury builder will only add value.
#7: A Spa-Like Bathroom
You may not think a bathroom would be one of the most important features to look for when buying a home. Yet, in a luxury home, bathrooms are spaces that deliver nothing short of a spa-like experience.
Some include walk-in steam showers with beautiful inlaid tile, multiple shower heads, and large designer tubs perfectly positioned to provide a relaxing view. Other features include bidets, built-in radiant heat, or towel warmers. These bathroom spaces are tailored for convenience and comfort.
Find Your Luxury Home in Bella Collina
Bella Collina offers everything a high-end community of luxury homes should provide, including an exceptional location just 30 minutes from Orlando's largest attractions and a short drive to Downtown Orlando and major roads. Its close enough, yet far enough away location makes it a top choice for luxury homebuyers.
The stunning natural surroundings of rolling hills, wooded lots, and quiet lakes provide the perfect backdrop for custom-designed homes. Crafted by well-respected homebuilders, each Bella Collina home is designed to not just meet, but exceed the needs and expectations of the luxury homeowner.
Come take a closer look at the luxury homes and properties available in Bella Collina. This is where luxury meets nature.