5 Meaningful Ways to End Your Wedding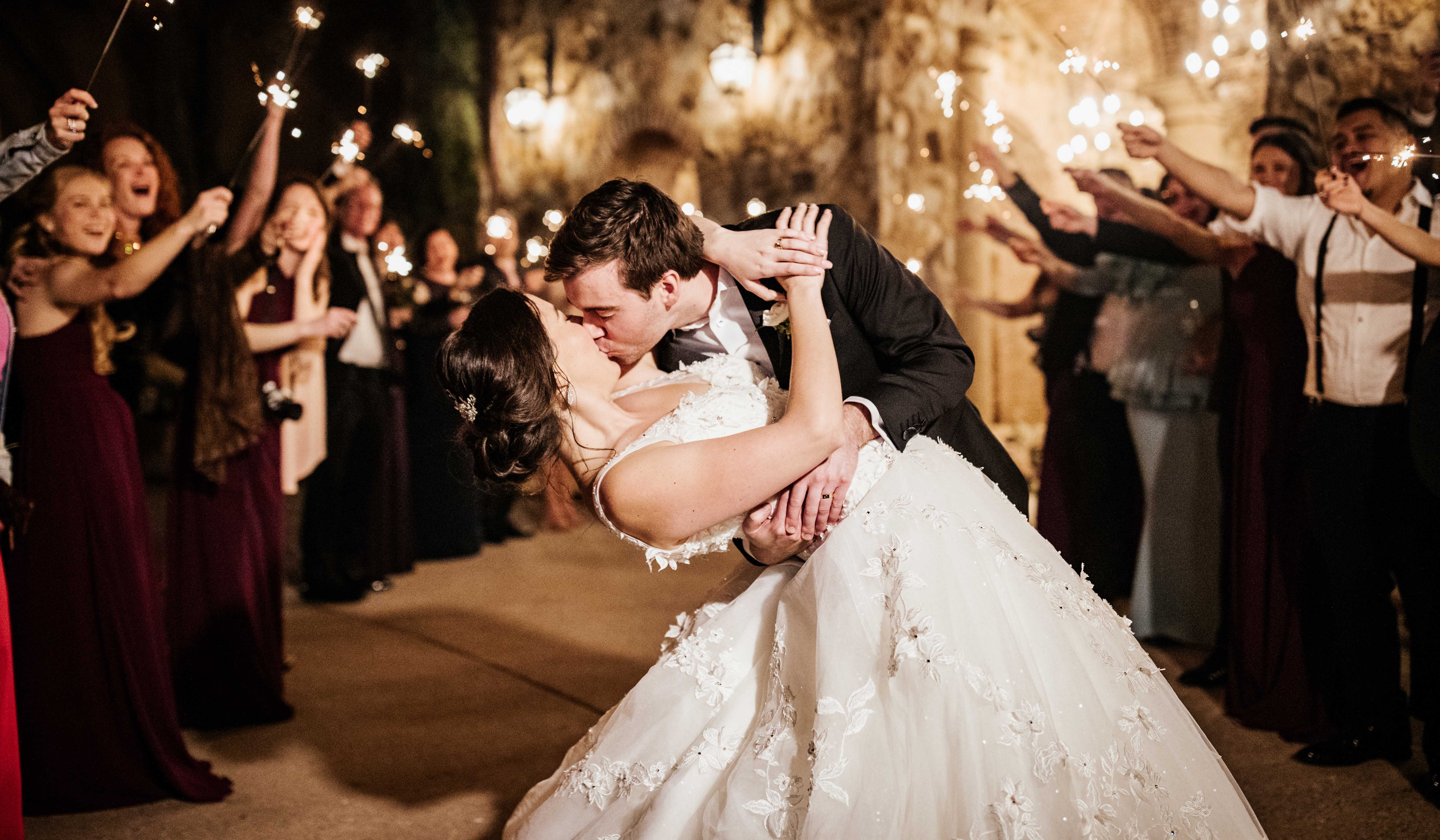 When it comes to planning the end of your reception, it should be fun, represent you as a couple, and include your guests. Go with something traditional, or opt for something more unique. Whatever you decide, let your wedding venue help make it magical! Here are five ideas to choose from to help you end the night:
Grand Exit – For years, couples have loved leaving through a tunnel created by friends and family members holding out sparklers or glow sticks. If you're having a daytime reception, have your guess toss confetti, flower petals, bubbles, etc. as you exit. Your wedding coordinator can help line up the guests and pass out the props so that you can make your grand exit without the added stress of having to organize everyone.


Fireworks Display – End your reception by doing something extravagant. And, to make the moment even more special, keep the fireworks celebration a surprise for your guests. Stand with your loved ones while watching the sky light up over the lakes, and you'll surely achieve the wow factor you were hoping for.


Last Dance – If you're having too much fun on the dance floor, why not keep the momentum going by selecting one last song for you and your guests to dance to? End the night with a slow dance or keep the energy up with an upbeat crowd pleaser. Ask the DJ to announce that it will be the last song of the night so guests are aware there will be no formal exit and can say their goodbyes when the music ends.


Bride & Groom Performance – Most couples that perform on their wedding day typically do it for their first dance. Take your guests by surprise by waiting until the end of your reception. Whether it's singing a duet, or performing a choreographed dance, you can make the moment all your own.


Late Night Snack – Before sending your guests home, spoil their taste buds with one last delicious treat. Make it sweet with macaroons, or opt for something savory like a flatbread. Something else you can do is a bread and coffee station. A lot of guests will appreciate after enjoying four hours of open bar.

Now that you have the perfect reception ending picked out, let Bella Collina help you with the rest of your wedding details. With the breathtaking views, multiple indoor and outdoor spaces, exquisite culinary options, and impeccable service our location provides, you'll celebrate your wedding in style from beginning to end.