Top Sir Nick Faldo-Designed Golf Courses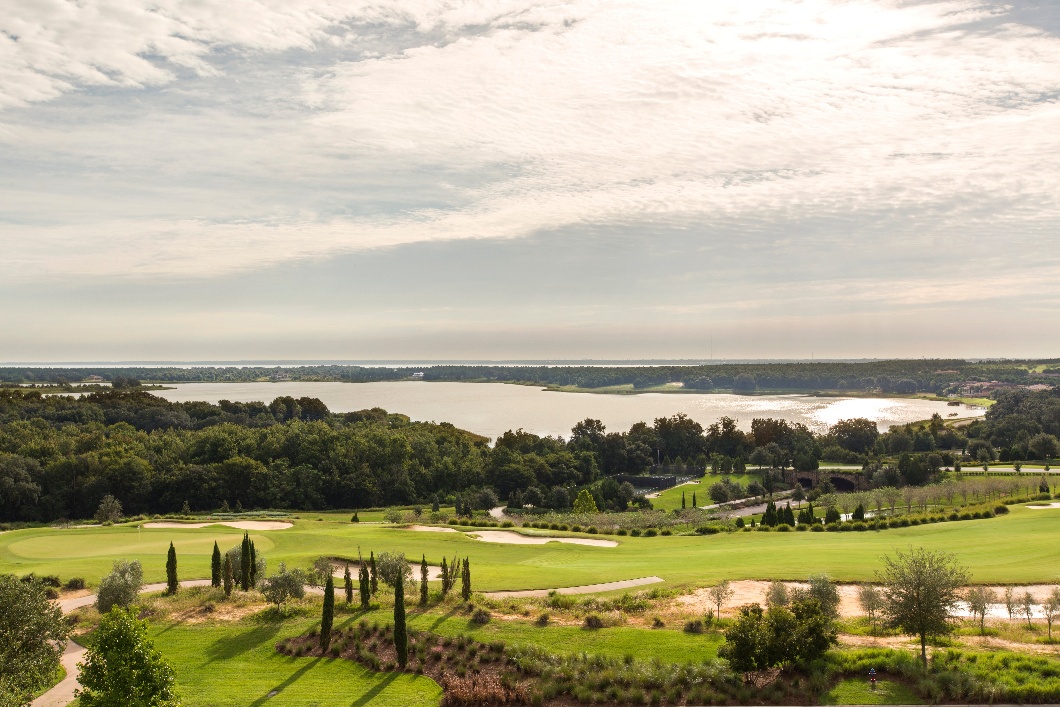 Sir Nick Faldo presents an impressive resume as a professional golfer. Described as the greatest English golfer of all time by Golf Monthly in 2019, Sir Nick was knighted for his service to the game of golf in England.
With 41 wins in his professional career – including six major championship wins evenly divided between the Opens and Masters tournaments – he ranked #1 on the Official World Golf Ranking list for a total of 97 weeks.
Renowned for his dedication to the game, Sir Nick took that singular focus and launched Faldo Design in 1991.
Today, Faldo-designed golf courses are among the most highly respected. More than 20 courses around the world bear the touch of Faldo and his team of designers. Read on to learn more about these premier golf courses, listed in alphabetical order for convenience.
Amendoeira (Faldo)

Situated a convenient 12 miles from the Faro airport in Portugal, the Amendoeira Golf Resort offers two championship 18-hole layouts and a lighted 9-hole track of par threes for night use. Practice areas for putting and chipping make it a competitively modern golf facility.
The course design encompasses just under 2 acres or slightly more than 4 miles of land within this complex. It is a par 72 course that demands careful positioning to score well.
Golfers employ strategic play to avoid the rocky outcroppings, olive trees, desert scrub bunkers, and wandering water hazards that lay in wait for errant shots. The hillier back nine poses further challenges to even seasoned golfers.
The Faldo Course at Amendoeira also offers breathtaking views for golfers to enjoy as they shoot through the challenging course. In the designer's own words:
"The land at Amendoeira is dramatic. You have incredible views, beautiful undulating land, and any time you get natural terrain like this; it is great fun to work with."
In 2016, the Faldo Course at Amendoeira was voted Portugal's Best Golf Course by World Golf Awards, which utilizes voting from those within the industry.
Bella Collina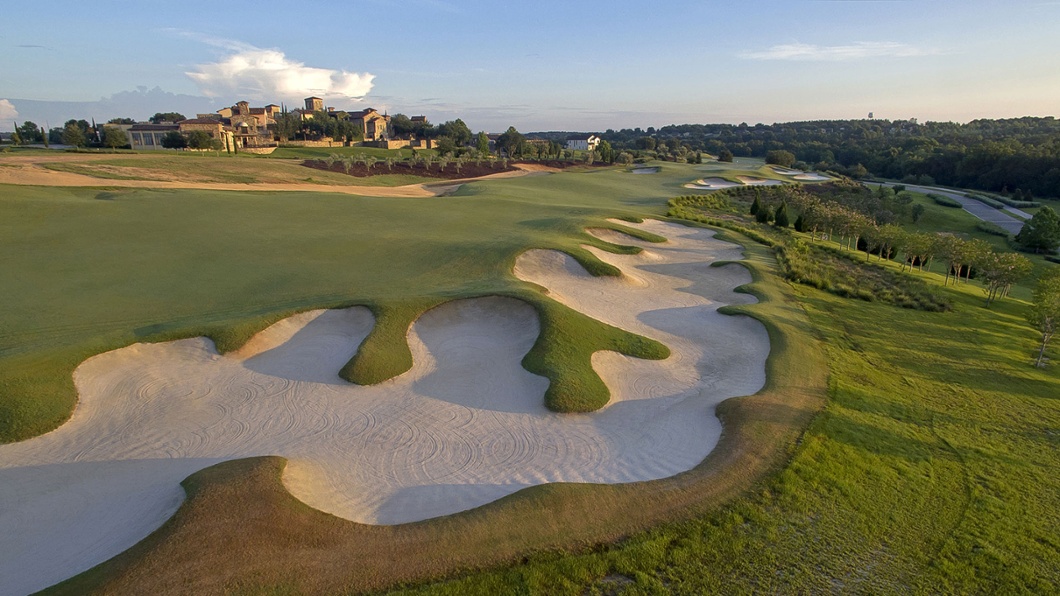 One of only three Faldo-designed courses in the United States, the course at Bella Collina is situated within a luxury residential golf community first opened in 2008. Sir Nick made the most of this gated community's rolling terrain in Montverde, Florida, just outside of Orlando, with 7,500 yards of open fairways, sweeping dunes, and dramatic elevation changes.
Surrounded by gorgeous vineyards, golfers are required to use every club in the bag to navigate the expanse of water hazards, numerous sand bunkers, and other strategically placed challenges built into the course.
From the first hole of this course, which features a drop in elevation of 50 feet from tee to green, golfers of all skill levels will need to use their course management skills to successfully shoot their lowest scores on this challenging layout.
Residents and Bella Collina members have the added benefit of a $55 million golf manor that serves as the Grand Bella Collina Clubhouse. The heart of the Bella Collina community, this expansive 75,000 square foot facility encompasses six buildings that include a restaurant, a wine cellar, a spa and fitness center, swimming pool, and more. The intricate Tuscan design elements create a space that is both comfortable and luxurious.
Bella Collina is Orlando's top golf course and premier lakefront golf community.
Cornelia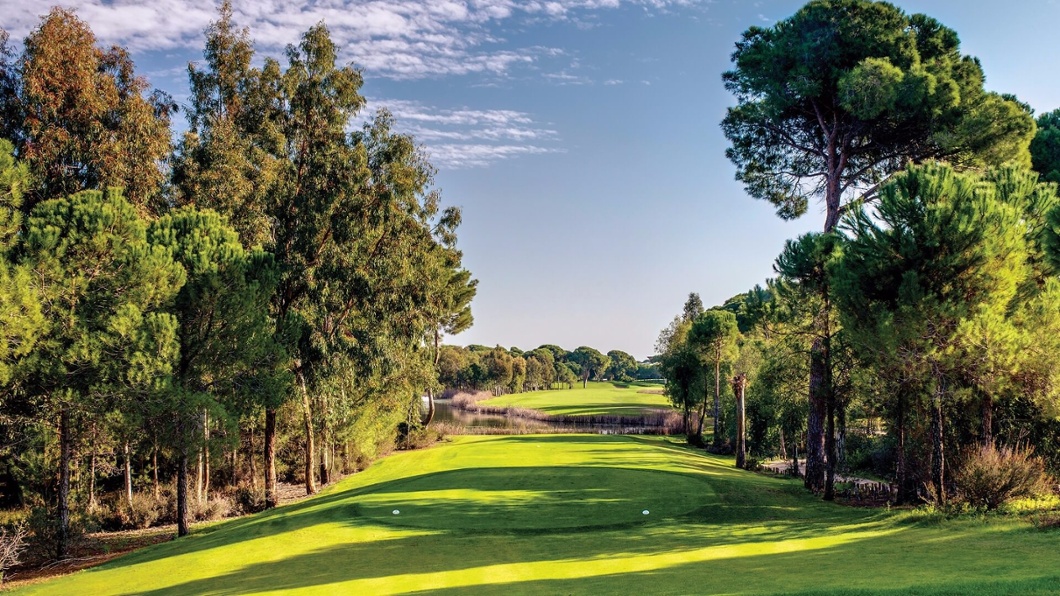 Situated on what Sir Nick Faldo himself called "an exceptional piece of land," the Cornelia Golf Resort is nestled amid the natural pines and sand of Belek in southwest Turkey. On the coast, only 20 miles from Antalya, construction on this Faldo-designed course took only nine months from concept to the first tee off.
Despite the quick build, Cornelia offers a mature lush landscape. An instant hit with visitors and locals, the course has three tracks with 27 holes between them.
The 'King Course' has holes 1 through 18. The 'Queen Course' is the second set of 18 holes numbered 10 through 27. Combining the King's front nine with the back nine of the Queen will give you the 'Prince Course,' which is considered by many to be the premier way to play 18 holes on these Faldo-designed courses. All three sections are par 72.
The clubhouse at Cornelia offers an open floor plan for easy access to the reception, restaurant, bar, and golf shop, as well as the terrace that overlooks the lush grounds. Faldo-influenced warm-up facilities and trained instructors round out the offerings at Cornelia.
Elea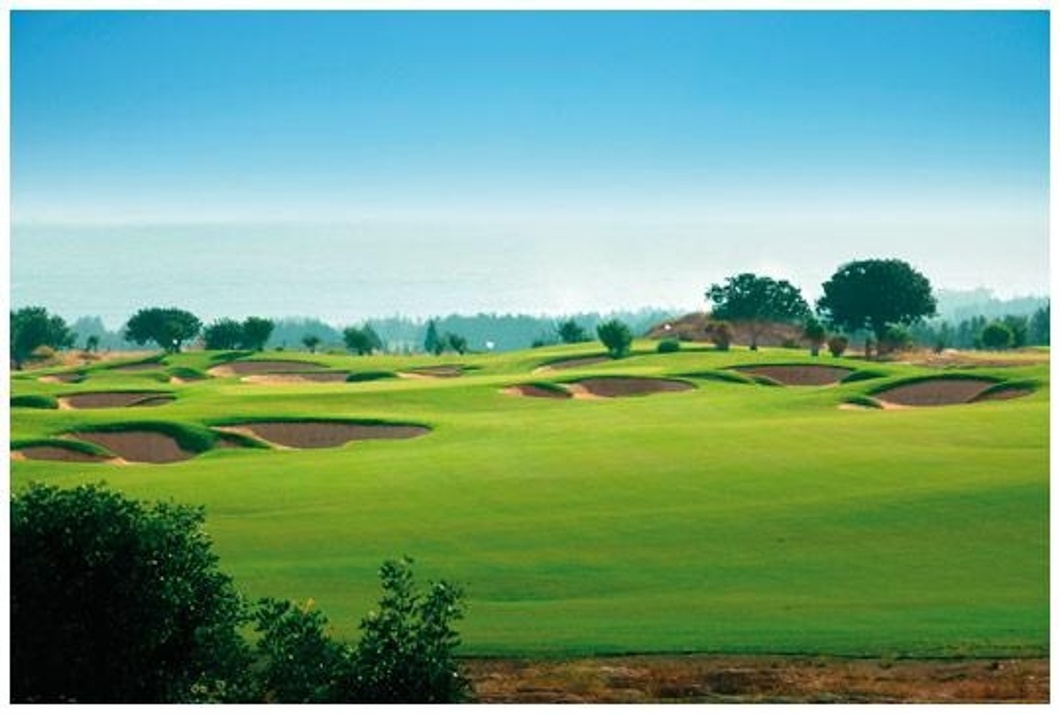 Golfers can enjoy the Mediterranean breeze as they walk the fairways of the course at Elea Golf Club. Situated outside the picturesque community of Paphos on the coast, this idyllic luxury residential development offers its residents a Faldo-designed course set amid Cyrus's natural beauty.
Those familiar with Sir Nick's penchant for sand will recognize his hand at work in Elea. Bunkers are abundant with unique jigsaw puzzle shaped sand traps adding an original feel to hazards.
Golfers of every level will have to use the same precision Faldo himself exercised while playing the sport to conquer this challenging course.
Lough Erne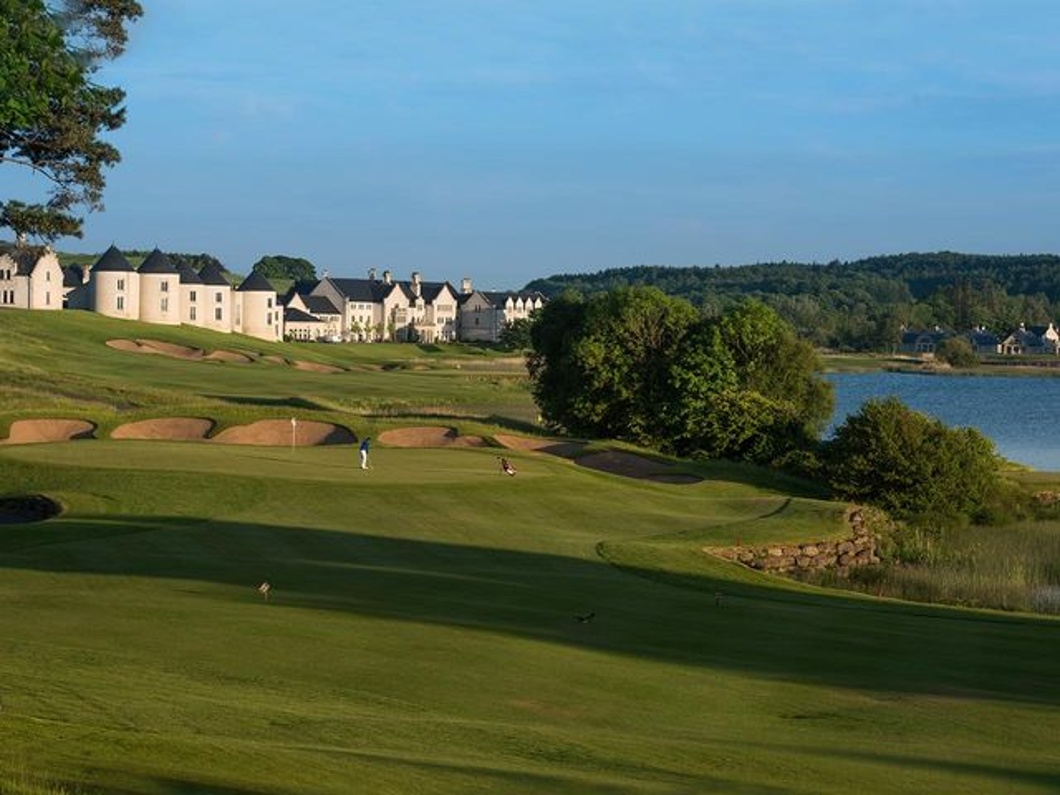 In the tradition of luxury Irish golf resorts such as Druids Glen, Adare Manor, and The K Club, Lough Erne Golf Resort in County Fermanagh provides an outstanding course and five-star rated accommodations. The Faldo-designed course at Lough Erne sits on the Lough (lake) shores and extends more than 7,000 yards from the back tees.
Eighty miles west of Belfast, the course uses the vast wetlands of the area to challenge golfers. Accuracy and precision are essential on holes that skirt the end of the Lough. One even extends out into the waters.
Golfers enjoy breathtaking views of Castle Hume, Lough Erne, and the Northern Ireland countryside.
Other Faldo-designed courses include:
The Creek at 13th Beach Golf Links in Victoria, Australia
Angkor Golf Resort in the Siem Reap province of northwest Cambodia
Faldo Berlin at the Bad Saarow Golf Club in northeast Germany
The Old Course at Ballyliffin Golf Club in County Donegal, Ireland
Chart Hills Golf Club in Kent, England
Eagle Ridge Golf & Country Club outside of Manila in the Philippines
The Faldo Course at the Emirates Golf Club in Dubai
The Jababeka Golf & Country Club in Indonesia
The Lakes Course at Katameya Dunes Golf Hotel & Spa in Egypt
The Laguna Lang Co Golf Club between Hue and Danang in Vietnam
Lakeview Golf Club in Kunming, China
The Faldo at Ledreborg Palace Golf Club in Denmark
China's first stadium golf course, The Faldo at Mission Hills Shenzhen
Shadow Ridge at the Marriott resort in Coachella Valley
Wilderness Club courses in Eureka, Montana
Experience a Faldo-Designed Golf Course
Few are better qualified to put their imprint on a golf course design than a former World #1 player. Sir Nick Faldo's courses remain true to classic course designs and incorporate each location's unique terrain and environmental elements.
Consider becoming a member of this exclusive golf club and experience play on a course designed by Sir Nick Faldo. Contact us to schedule a tour today!