Top Luxury Home Builders in Orlando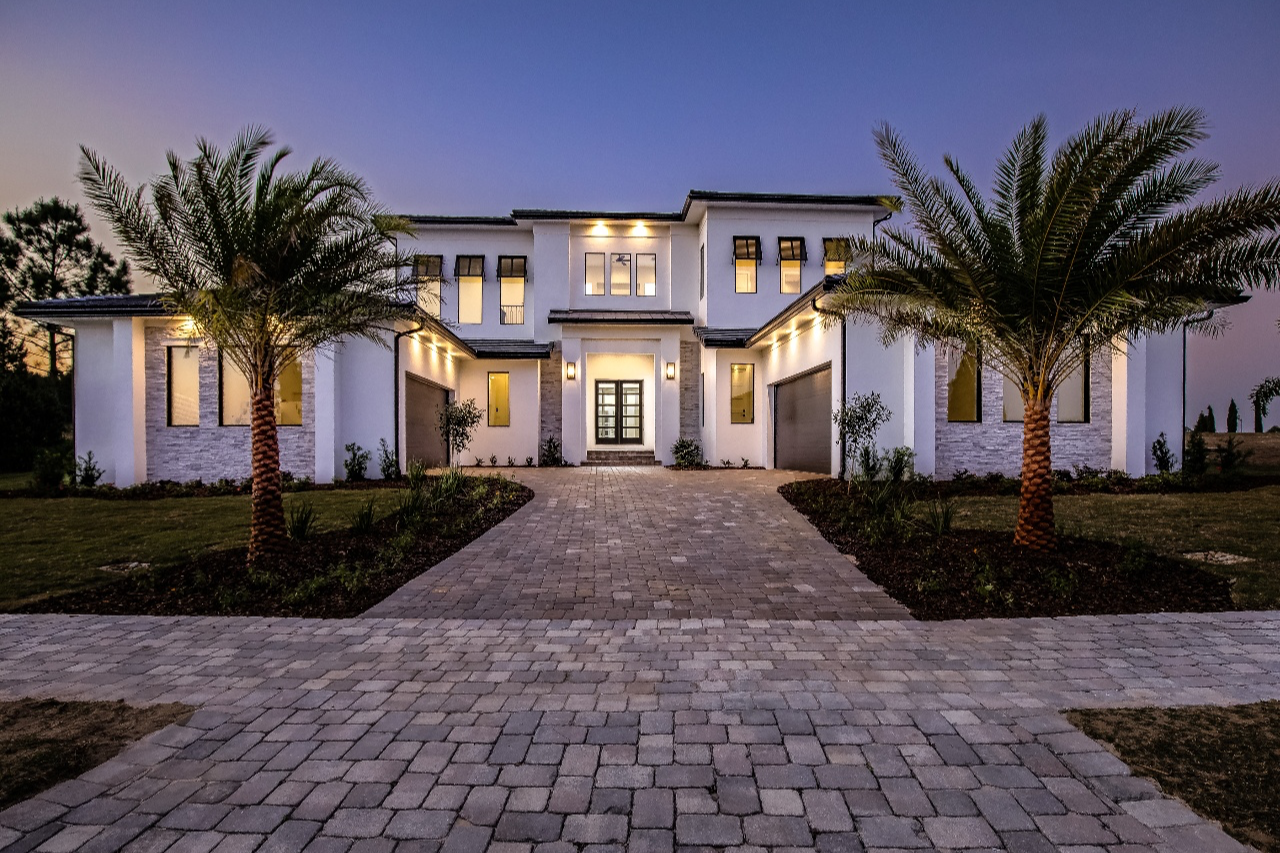 Homes are generally a reflection of one's taste and sense of style and design. Building a home allows you to create the home of your dreams, down to the very last detail. Orlando is well-known for its offerings of luxury homes. These include those custom-built to owner specifications and those already constructed in a gorgeous setting with the luxurious lifestyle owner in mind.

Whether you want to build your own custom home or find the perfect home skillfully designed and already built, it's important to find the right luxury home builder in Orlando. These should be builders or contractors who are experienced in creating custom designs that are both aesthetically pleasing and structurally sound.
Here is a list of top luxury home builders in Orlando to consider when looking to buy or build your custom home.
Primo Homes
Primo Homes stands out for many reasons, including its impressive 30-years of collective experience building exceptional custom homes designed to meet the individual needs of today's discerning buyer.
The architectural elegance throughout each home is impressive with beautiful detailing, ranging from sky-high ceilings to ultra-modern layouts and materials. Primo home designs tend to be larger with open floor plans and include both interior and exterior amenities and the latest technology.
While many builders offer custom luxury designs, Primo Homes is recognized for its ability to listen to the wants and needs of the homeowners, allowing them to create something interesting and special.
Dave Brewer
Home building in exclusive communities is one of the things Dave Brewer Inc. does well. The company has over 35 years of experience and has won numerous awards for its luxury designs, including the Metro Orlando Parade of Homes award.
Dave Brewer creates stunning homes that are innovative and modern and include the quality of craftsmanship that today's buyers seek. Its focus is on building structurally sound homes with a strong emphasis on integrity of design. The company is known for communicating with buyers throughout the building process to deliver the finest of custom homes.
Vogel Building Group
Vogel Building Group homes are exciting properties with exceptional architectural design. These one-of-a-kind homes are built to suit the unique needs of Orlando's home buyers.
The company, which is built on Rick and Drew Vogel's decades of experience, is a standout in Orlando. The homes range widely but follow modern trends. The goal is to provide competitively-priced homes, offering exceptional features designed to match the unique lifestyle of each individual.
Davila Home Construction
Another luxury home builder in Orlando is Davila Home Construction. This company is recognized for its effortless design and build process, one that allows individuals to create unique homes fitted to their distinct needs. The company focuses on balancing design with engineering integrity.
Davila Home Construction creates functional, modern homes with the latest materials and textures. They offer various project options including single-family homes and townhomes throughout the Orlando area.
The company not only designs and builds luxury homes, they also focus on competitive pricing which provides a cost-benefit analysis for interior design to ensure every project is valued well.
Hampton Bay Homes
Recognized for its stately, elegant homes, Hampton Bay Homes is an exceptional choice for those wanting to build truly well-defined spaces. The company is passionate about luxury and it shows in every aspect of their interiors and exteriors.
The builder creates rare residential lifestyle homes, designed to be cutting edge, charming, and high in value. They focus on personalizing the design process and details of every project. Lasting value is an important component of every build.
Hampton Bay Homes has built award-winning homes in the Orlando market for over 20 years and its single-family homes are featured in some of the most exclusive communities in the region.
J Drewes Construction
A reliable company providing services in the Orlando area since 2007, J Drewes Construction is an excellent choice for many reasons. The company's slogan, "Every Step of the Way," drives home its dedication to work closely with each of its homebuyers to create a stunning property.
This builder is trend-savvy, focusing on adaptive styles of home designs with strong character and architectural uniqueness. The homes are often created from skillful artist renderings and then built with careful attention to detail.
Homebuyers can choose from an extensive assortment of foundations, features, and finishes to make the space uniquely their own and something truly special.
Jennings
Jennings designs and builds custom homes throughout Central and South Florida. Creating designer homes since 1951, Jennings is well-established and respected for building exclusive homes that offer something exceptional to meet each homebuyer's unique needs.
The company has built over 2,500 custom homes and is recognized for its commitment to exceptional value.
McNally Construction Group
As a design-build company, McNally Construction Group is focused on exceptional quality and end-to-end support for clients. The company is in its sixth generation, having built custom homes for decades throughout the region. They are also well recognized for the ability to create homes that fit the personalities of their buyers.
Homes offer modern luxuries, exceptional floor plans, and innovative solutions to meet the individual needs of each homebuyer.
Finding Your Dream Home at Bella Collina
You may have noticed some common threads between these custom builders. They are experienced in and recognized for their ability to design and build custom homes. They work with owners and developers to create one-of-a-kind luxury homes across a wide range of architectural styles.
The best luxury home builders in Orlando, or anywhere else, have a proven process that delivers on the features, functionality, and design wanted by their clients.
Bella Collina is proud to feature each of these custom home builders in our community. Each builder is selected for their reputation, skill, and portfolio of completed projects. The foundation of our exclusive community is the impressive homes that our builders create in this idyllic location.
Come visit Bella Collina and discover the exceptional homes and home sites that are available to you and your family.