Top 11 Things to Spend Money on When Building a Custom Home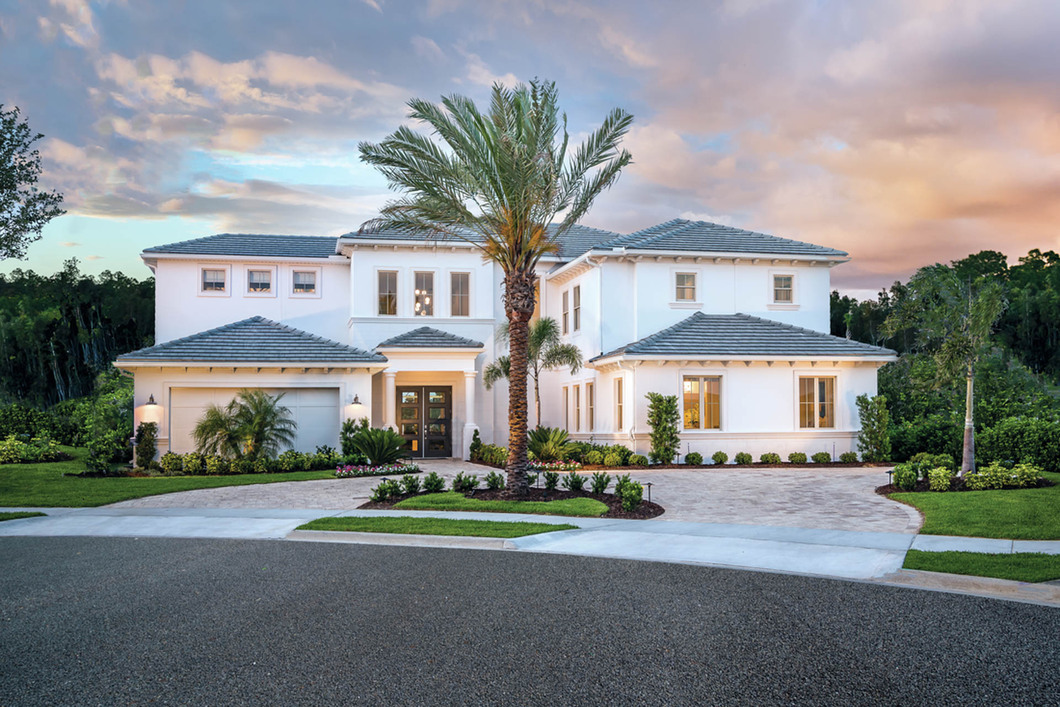 Building a custom home is both thrilling and overwhelming. You get to see your dream home take shape, but there are many decisions to be made along the way.
Many of those decisions will revolve around your budget. Your "must-haves" and "nice-to-haves" will compete for those dollars.
When you have to make choices, be sure to make some of the following items top priorities. They all promote long-term beauty, comfort, and value.
1. Kitchen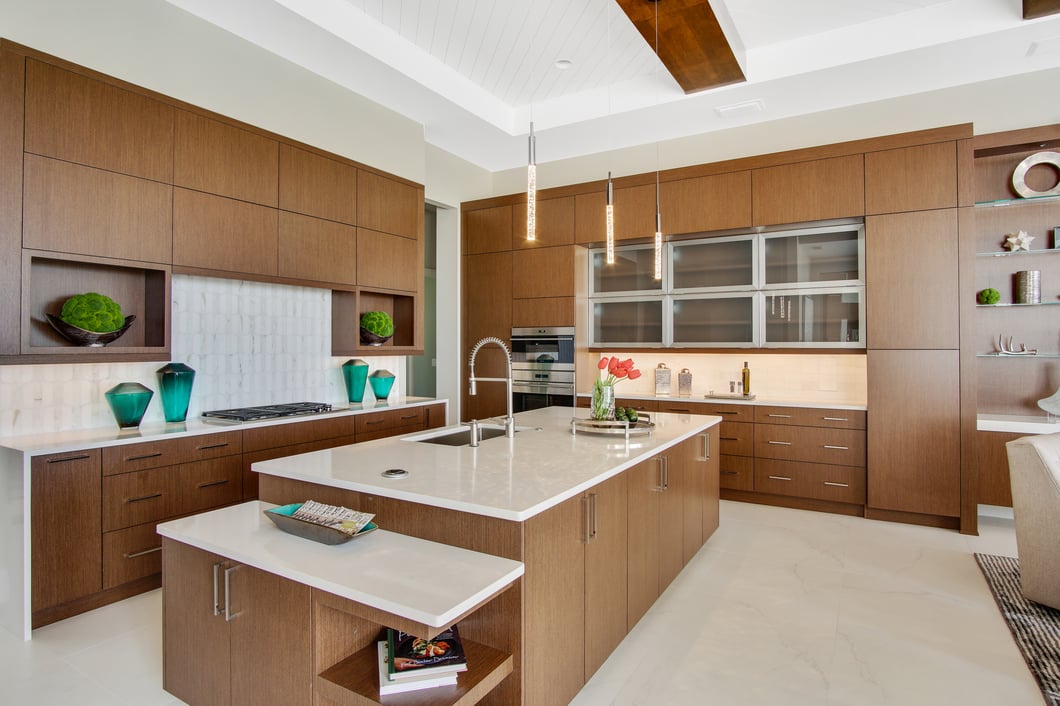 Your kitchen will be a major player in your budget whether it's modest or luxurious. The room always requires extensive plumbing and electrical installations plus appliances, counters, and cabinets.
It is the classic "in for a penny in for a pound" situation.

Because the baseline investment in any kitchen is substantial, upgrades can be easier to justify. They greatly increase the impact of the final kitchen and help the home demand a higher market value down the road.

You should also place value on the fact that you'll spend a great deal of time in this room. Even if you don't cook much, the kitchen will function as the central hub of the home.

You want a design that fulfills your lifestyle needs and looks good. You don't want to forgo your preferred kitchen finishes and appliances to save money and then end up disappointed with your choices every day that you live there.
2. Master Bath
A custom home presents an opportunity to get the luxurious bath that you've always desired.
Maybe you want a marble floor and a soaker tub. This is your time to indulge yourself and create a bath that pleases your senses in every way.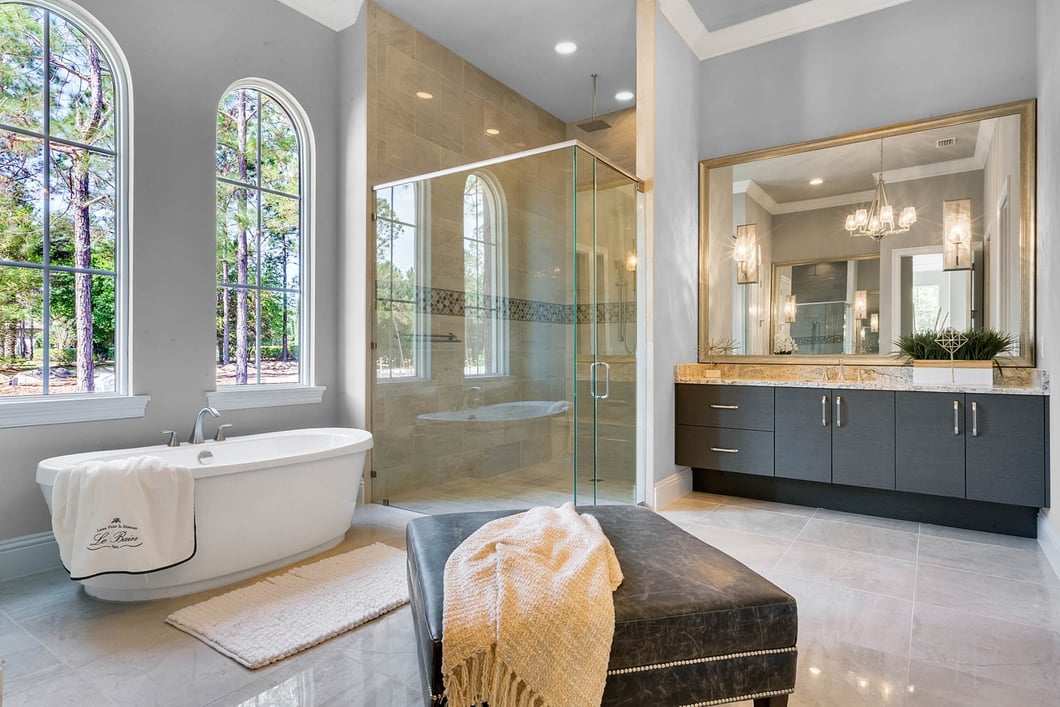 Similar to the kitchen, you'll spend a good portion of your time in this room as well. You want it designed and finished in a way that lets you feel delighted and pampered.

Also keep in mind that if you should choose to sell your home, the buyers looking at it will be the people who will use the master bath. You want to give them a master bath that makes them long to wake up to that room every day.
3. Outdoor Space
No matter what climate you live in, outdoor living is more important than ever in residential settings. Although you may not install every outdoor amenity at the time of the build, your budget should allow for the preparation of a great outdoor experience.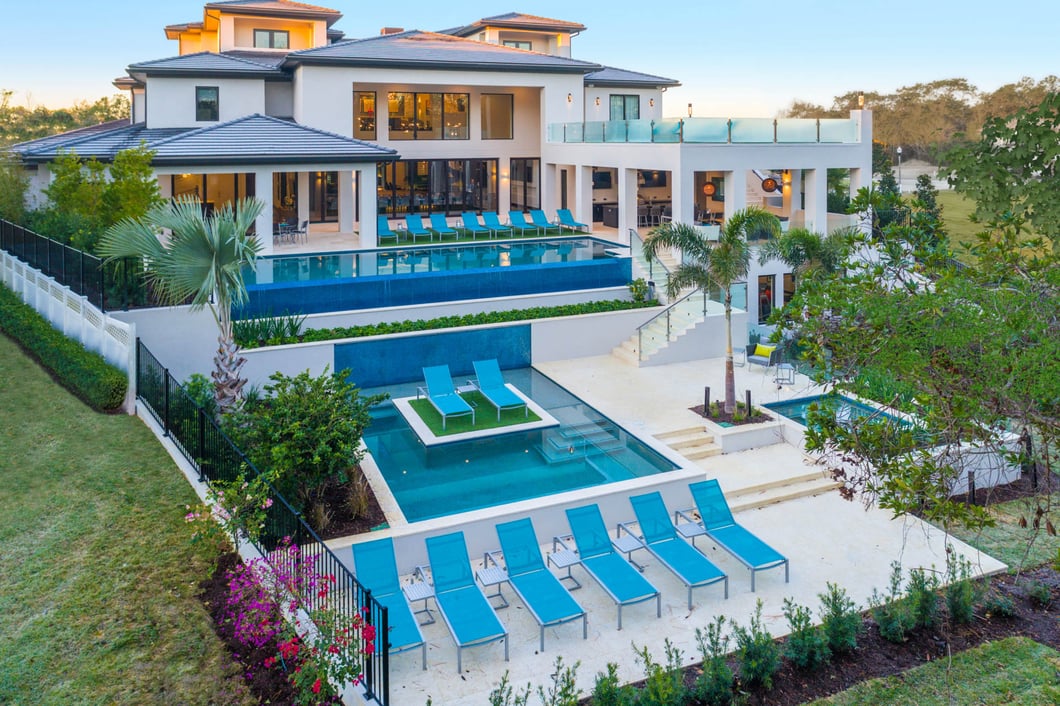 Make room in your budget for:
If you expect to add a swimming pool or hot tub in the coming years, you may want to think about paying for the infrastructure for these things during the build. Electrical and water lines and an extended patio or path will prepare the space for easier future installation.
4. Ceiling Height
High ceilings are nice. They make rooms look grand and aid with comfort in warm climates. A high ceiling is impossible to add later without extraordinary effort.
If this is something that you would like in your living space or throughout your home, you need to discuss this with the architect.


5. Electrical Outlet and Lighting Placement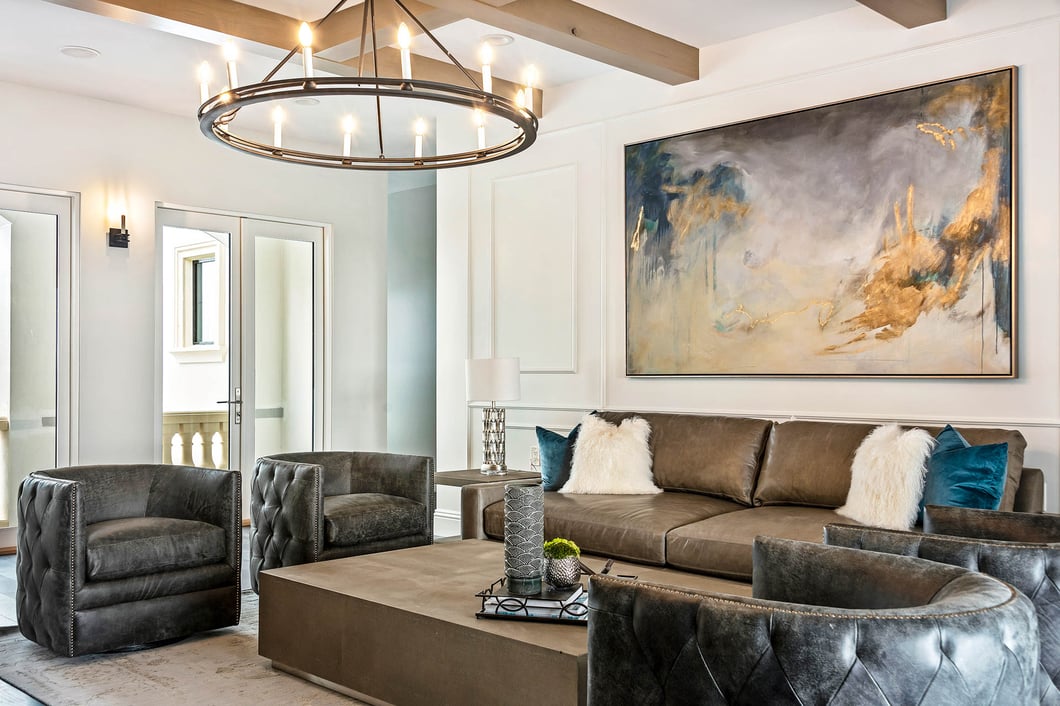 Pondering the electrical infrastructure of your custom home may not be as exciting as designing a fabulous kitchen, but it will improve daily life.
Go ahead and give some thought to how many outlets, lights, and ceiling fans you need in each room and how to optimize their placement.

Electrical items are much easier to install before the walls are finished. Wiring in extra outlets and lights will add to the cost, but the results are almost always worth it when an outlet or light is always handy.
Pay particular attention to outlets in places for televisions and computers.
6. Heating and Cooling Equipment
Money spent on efficient heating and cooling equipment from reputable manufacturers is always worth it. The equipment's lifespan will be long and breakdowns rare with proper maintenance.
Good equipment ensures consistent indoor comfort and lower utility bills.

The world of heating and cooling provides more options than you may be aware of. There could be specialty products that would be good choices in certain settings.
Heat pumps, zoned heating and cooling, and radiant floor heating enhance efficiency and comfort in many applications.
7. Storage Space
Devoting ample square footage to closets and built-in cabinets improves the quality of your daily life. It's easier to stay organized and avoid clutter when everything has a place to go.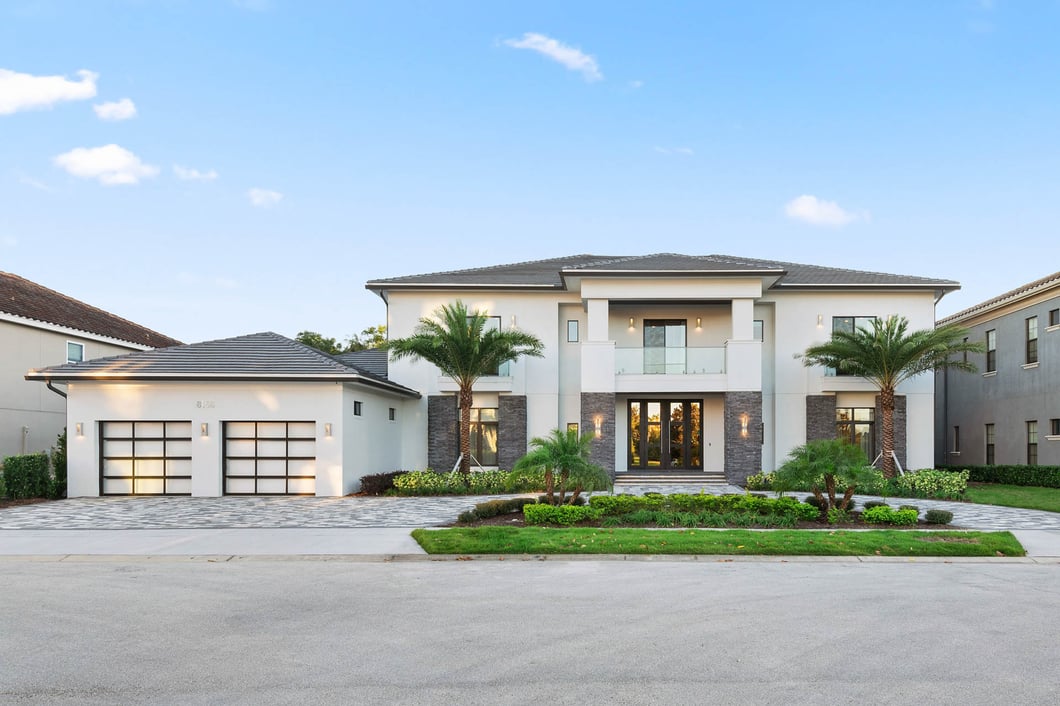 The subject of storage space also applies to your garage. Although these utility spaces may not be Instagram worthy, everyone loves having an abundance of it.
If you've been waffling about whether to have a two-car or three-car garage, you might really want that third garage bay.
8. Flooring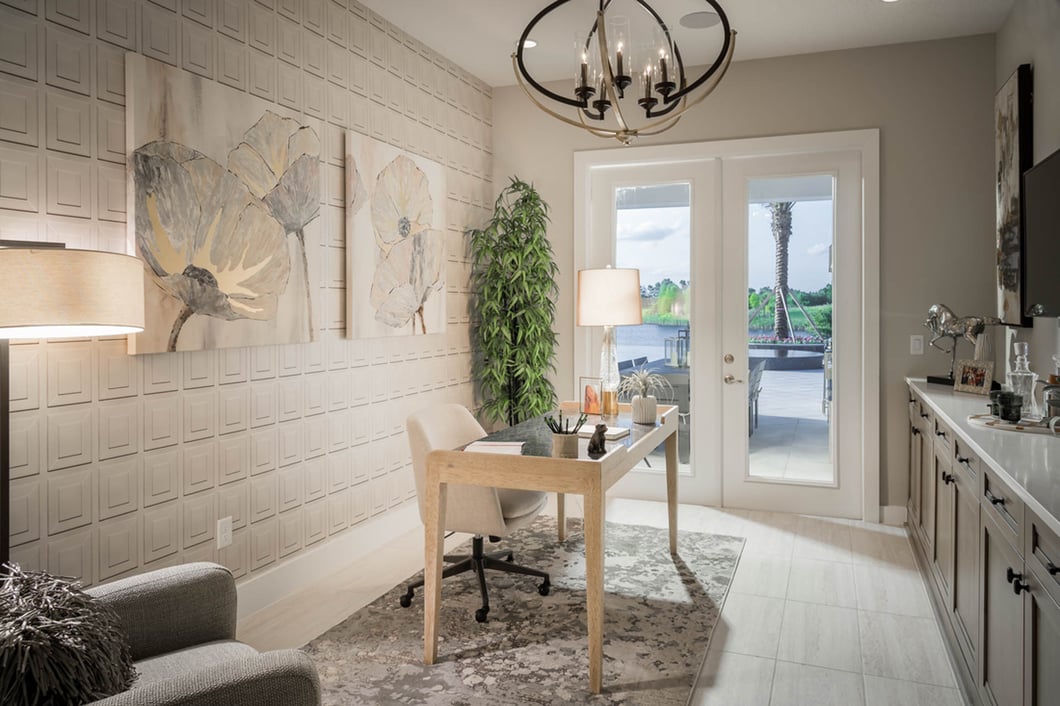 Sometimes people say that you can always add a nicer floor later if your budget is getting crunched during the build. Although this is true, keep in mind what a hassle it is to replace flooring.
You have to empty your rooms, and ripping out flooring and putting in new is labor intensive.

You might also wish to frame the subject of flooring as home infrastructure. The "bones" of a custom home should be premium materials.
Durable and beautiful flooring materials can please home occupants for generations.
9. Insulation
This is probably the least sexy part of home building, but it delivers significant dividends over the long term.

Good insulation:
Increases comfort
Blocks noise
Limits energy demands


Insulation is relatively cheap compared to other materials. Choose products that provide the maximum R-value for its application.
No one regrets good insulation, but it is sorely missed when insufficient.
10. Doors and Windows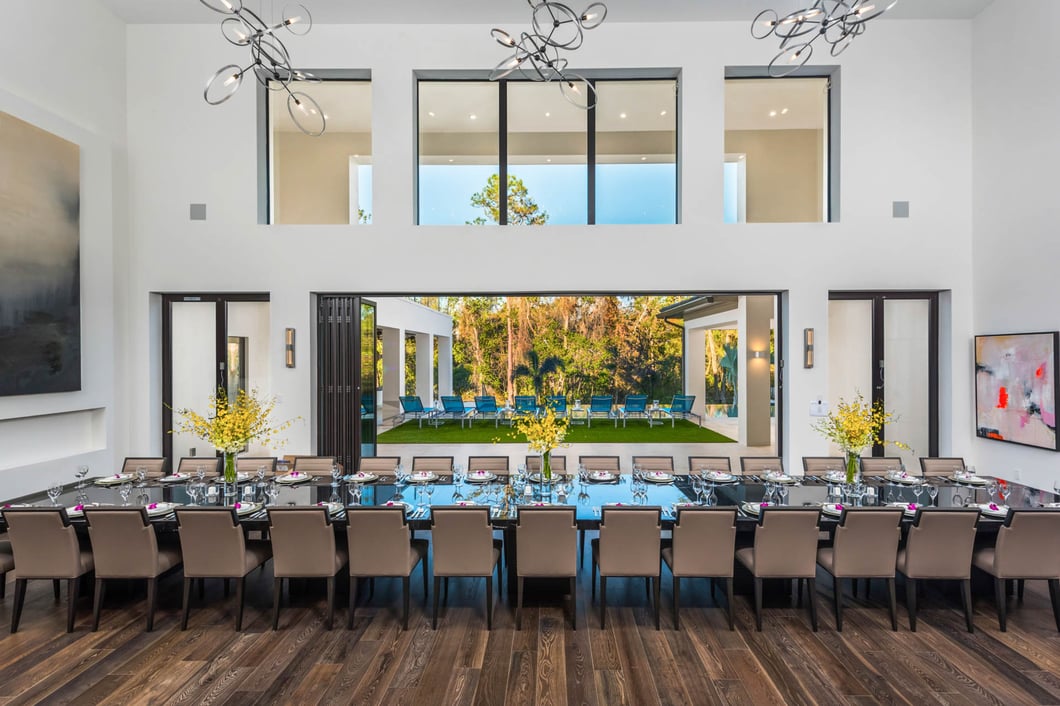 Similar to insulation, you want to choose doors and windows that are built to last and seal out the elements effectively. Doors and windows also provide an excellent way to enhance the beauty of a home.
Sometimes a specially shaped window, like an oval or octagon, can make a design really pop.

If you're looking for one way to make a big impact with a single item, then it's your front door. A stylish set of front doors communicate luxury instantly and promote strong curb appeal.
11. Location
The old adage in real estate that the most important thing is location, location, location holds true when building your custom home.
This might be the factor that motivates you to splurge the most in your budget because a modest home in a desirable location trumps a big fancy home in an "OK" location.
What Makes Bella Collina Special?
The private golf community of Bella Collina has space for custom homes. Our 1,900-acre community attracts active adults and families seeking a haven from a hectic world.
Nature surrounds our residents, although the location is only a 30-minute drive from Orlando or an hour and a half from the Gulf Coast.

The rolling green hills and lakes of Central Florida gently embrace this community that includes all of the top amenities, including:


Resort-style swimming pool
Clubhouse
Fine dining
Sir Nick Faldo signature 18-hole golf course
Walking trails
Fitness center
Spa
Tennis courts


Bella Collina partners with multiple custom home builders who are eager to bring your ideas to life.

Come join us in a place that marries Old World luxury with modern lifestyles. Contact us at Bella Collina with any of your questions.