Top 10 Private Gated Luxury Community Amenities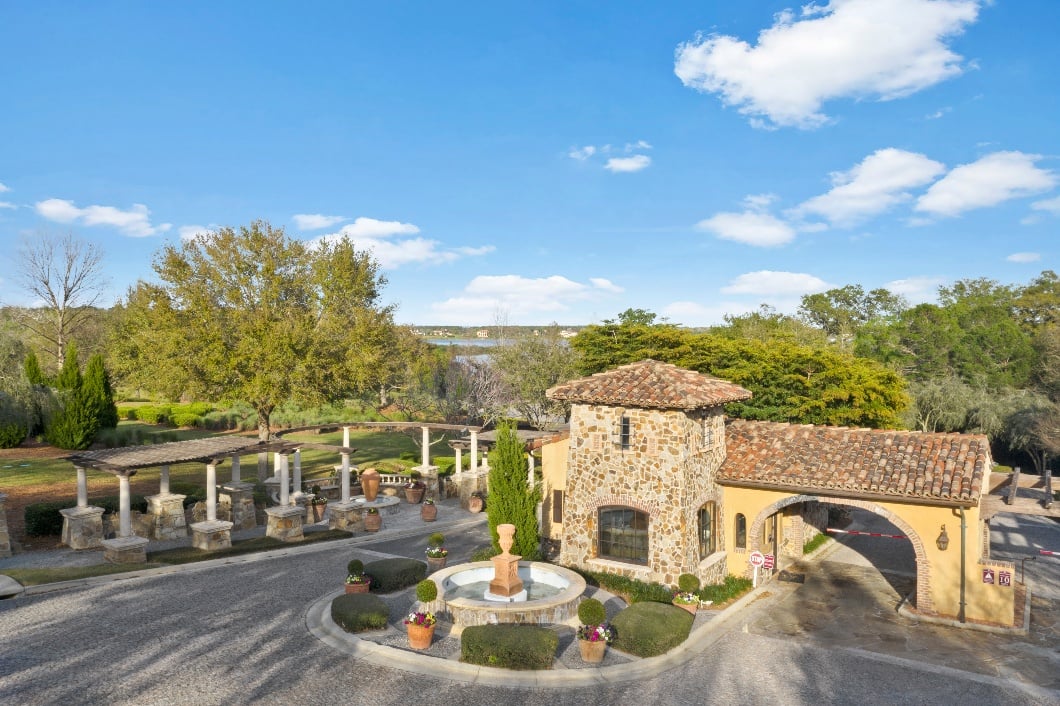 Open spaces and amenities define the best luxury gated communities in Florida. The most in-demand amenities encourage socializing, closeness to nature, and wellness. Most gated communities will have some popular amenities, and a select few have them all.
Here are 10 amenities that top private gated luxury communities have:
1. Full-Service Fitness Centers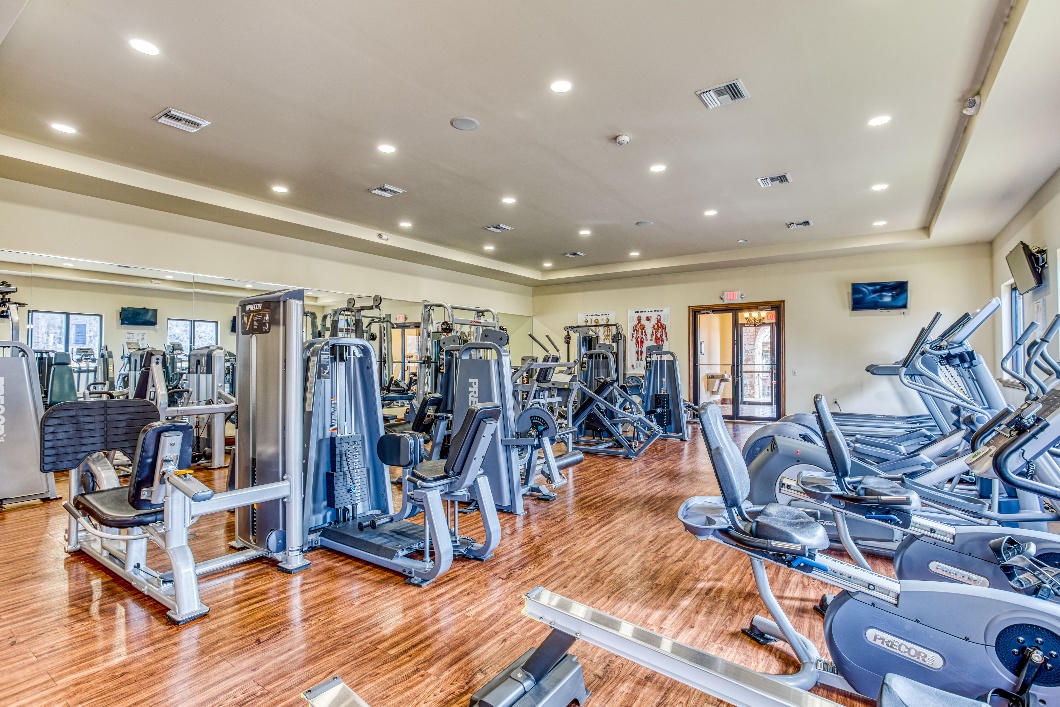 Although the weather in Florida is famously fabulous, not every day is perfect. When you can't get outside for a jog or round of golf, a fitness center provides indoor workout options.
You may appreciate this popular amenity because it lets you focus your precious time on fitness instead of driving to an outside gym. As you make friends around the community, you'll find it easy to schedule meetups with your workout buddies.
A good community fitness center includes:
Cardio equipment
Strength training equipment
Free weights
Fitness classes and yoga
Private exercise rooms
2. Tennis Courts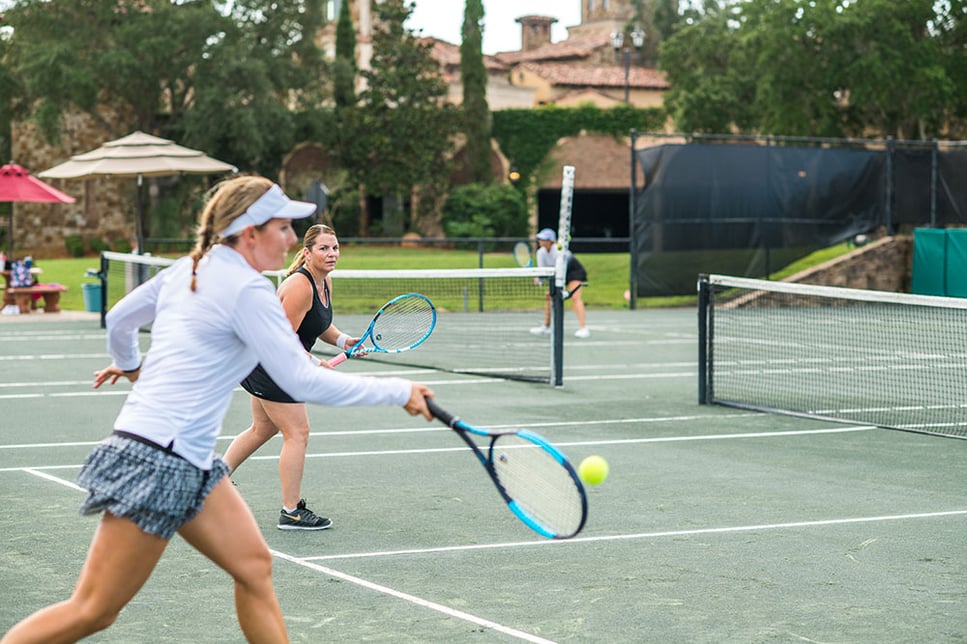 Some people love the competitive, face-to-face intensity of tennis. If this describes you, then you'll thrive with a tennis court close at hand. You can mingle with enthusiastic tennis players and test your skills against them in friendly matches.
The most luxurious gated communities go far beyond just building a court or two behind a clubhouse. They promote a tennis scene that welcomes adults of all ages and kids.
If tennis is a priority for you, look for a community with:
Private tennis lessons from professional instructors
Multiple courts
Pro shop
Opportunities to join local teams
3. Swimming Pools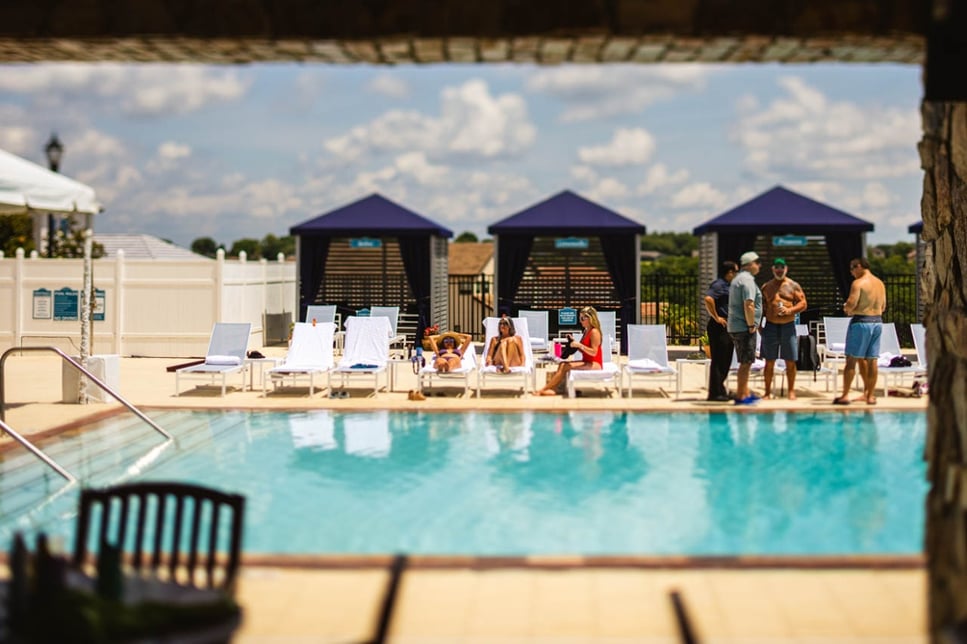 A swimming pool is a must-have amenity for a luxury community. A large, well-maintained pool puts a resort-style getaway at your fingertips. You can unwind beneath the Florida sunshine or stay fit swimming laps.
When you have friends over, entertain them poolside while enjoying a drink and snack service from the community pool staff.
Great communities offer pool areas with:
Wonderful scenery
On-site staff
Cabanas
Lap lanes
Whirlpool spa
4. Exclusive Dining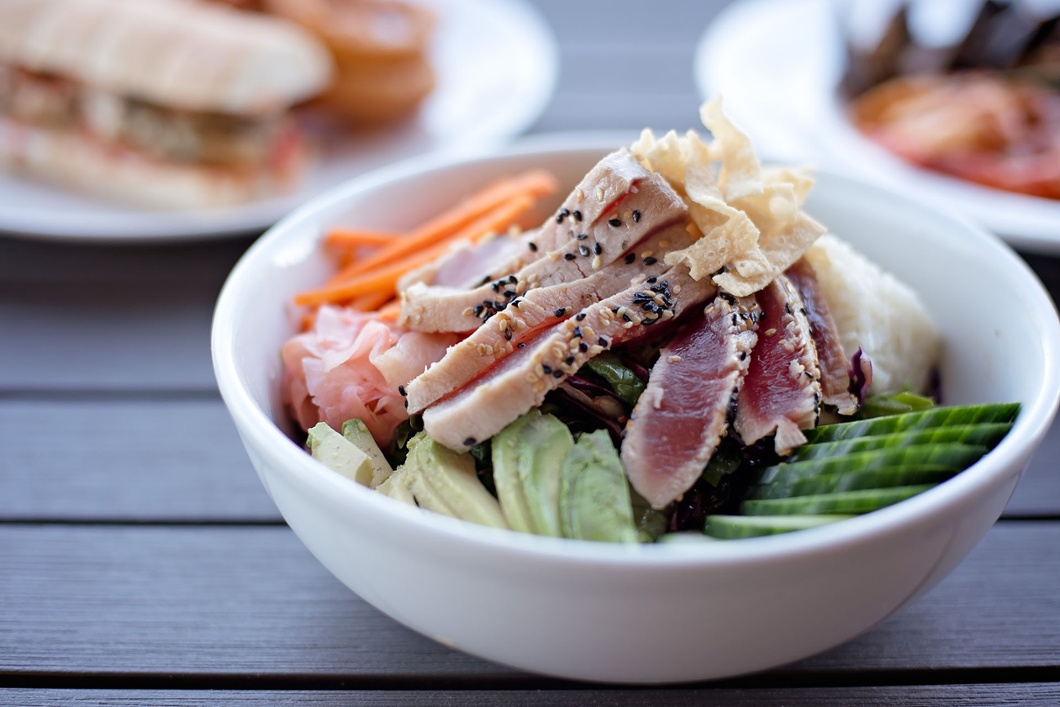 Not every community runs a restaurant with trained chefs. Members-only dining is a mark of distinction for the finest gated communities.
A community restaurant lets you transition from a game of golf to lunch or dinner effortlessly. No one needs to drive into the city for a good meal, and a table will always be available.
Even when you're not entertaining guests, it's nice to have an easy dining option within your community. After a busy day, you can relax at the restaurant and probably run into some of your neighbor friends too.
5. Golf Courses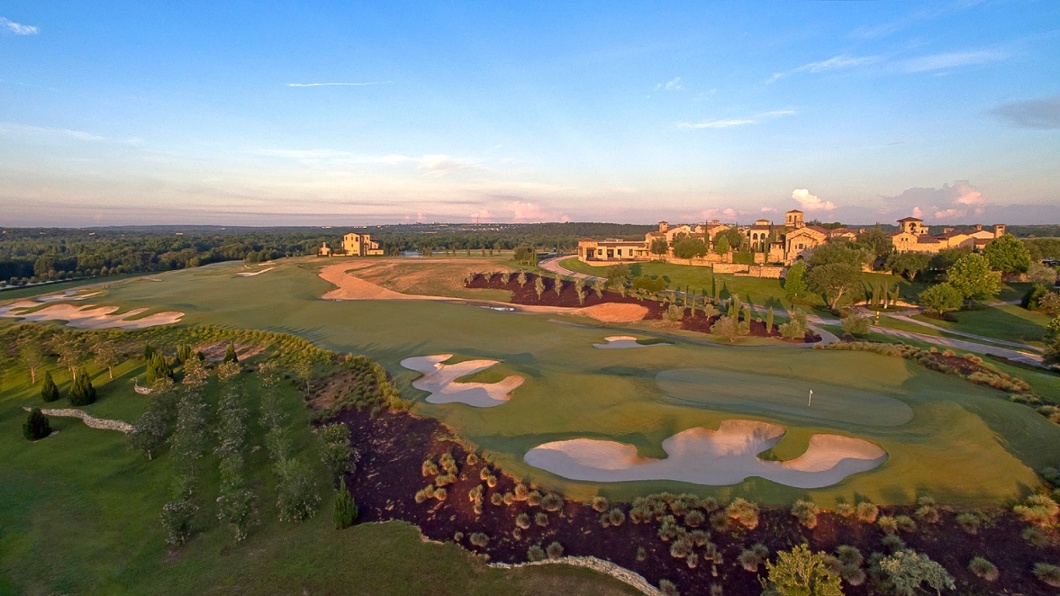 Golf courses embody many of the reasons why people choose to live in private communities. They are the basis for a lifestyle centered on open spaces, physical activity, and social events.
As the member of an exclusive club, you can schedule rounds of golf as often as you like. Many communities include courses designed by award-winning professionals who create exciting challenges within the landscape.
The views around private courses tend to more beautiful, secluded, and quiet than what you might encounter at a public course. Busy roads and urban clusters of buildings are typically out of sight so you can soak up the peace and quiet.
6. Golf Lessons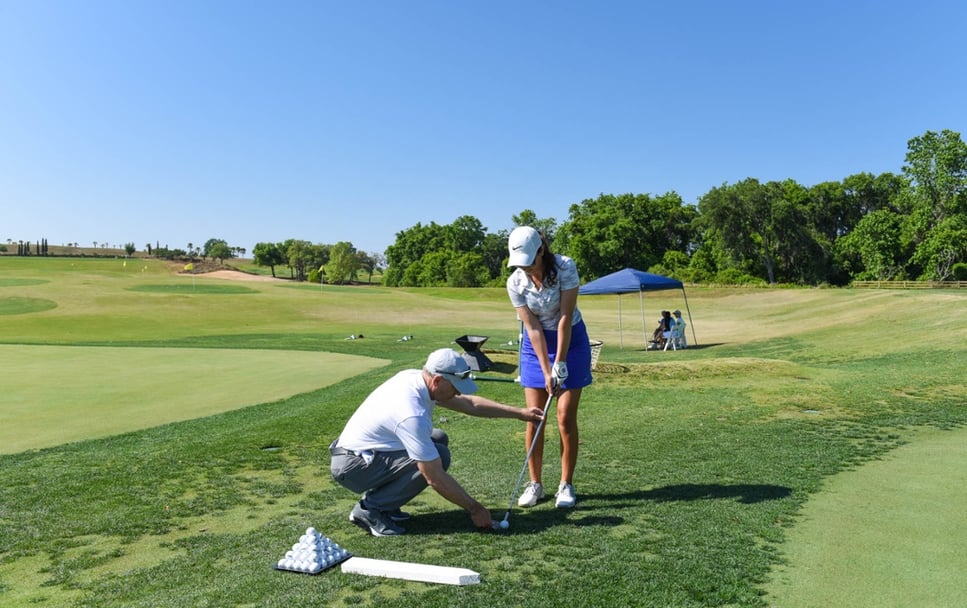 Lots of communities have golf courses, but the elite locations include golf instruction through group workshops and private lessons. A community with PGA instructors gives you the opportunity to bring your game up to the level that you've always aspired to.
7. Spas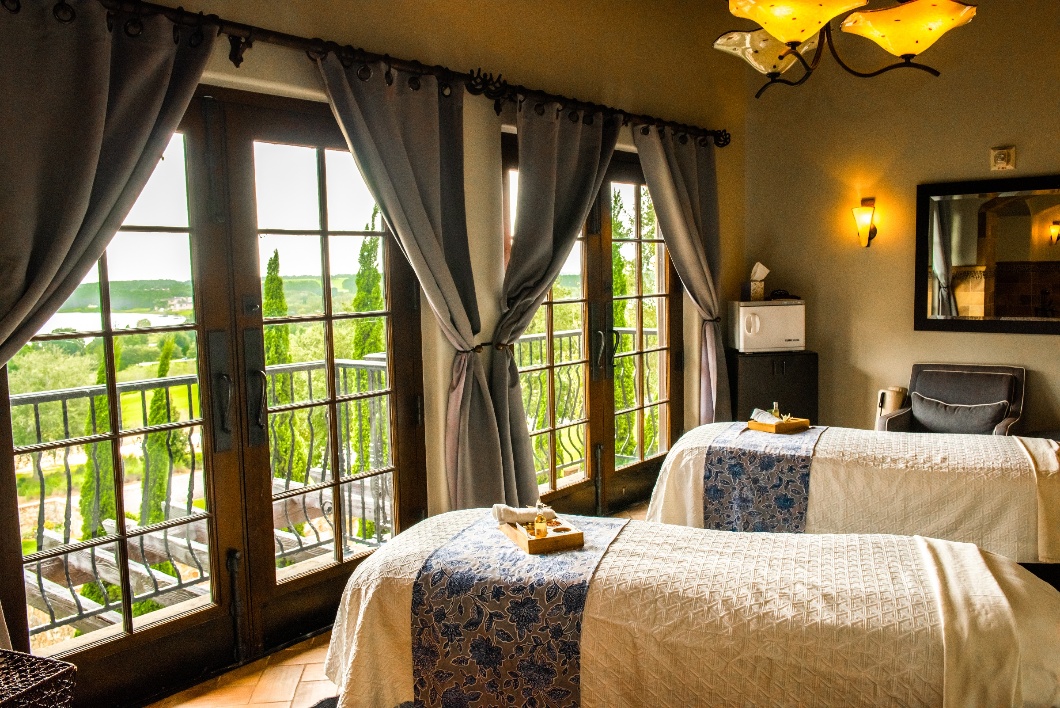 An on-site spa encourages peak wellness and happiness among residents. Access to a good spa allows you to regularly schedule relaxing "me time" as well as organize spa days with your friends and visiting relatives.
An ideal spa will have masseuses skilled at multiple forms of massage therapy and a staff trained in the latest skin rejuvenation treatments. Even if you have not been a regular spa visitor in the past, you might be surprised how much you come to value this amenity.
Great spas offer a variety of services, including:
Deep tissue massage
Hot stone massage
Couple's massage
Facials
Collagen induction therapy
Aromatherapy
Snacks and drinks
8. Biking and Walking Trails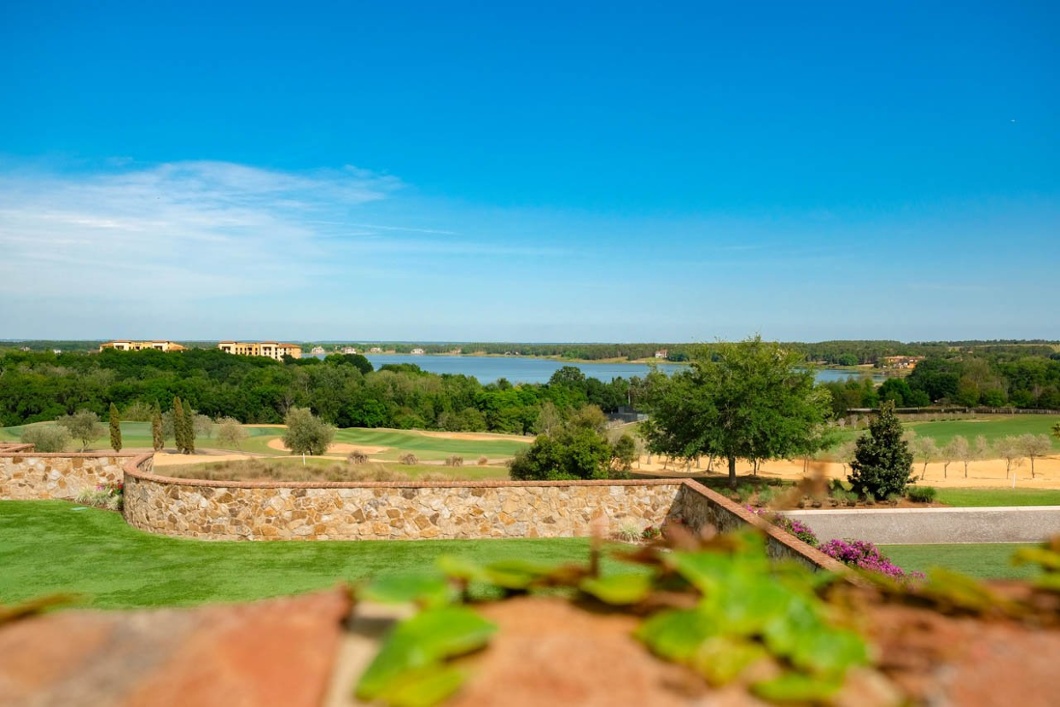 The top gated communities distinguish themselves with access to more open space than a typical neighborhood hemmed in by commercial corridors. Although gated community residents love their golf events and social affairs, unstructured outdoor time also has value.
You can get some fresh air and exercise on a community's biking and walking trails on the spur of the moment. A safe, park-like setting where you can clear your head and refresh your body adds to your quality of life day in and day out.
9. Event and Banquet Facilities
Organizing a special event within your community is so much easier than dealing with an outside venue. As a community member, you already have a special status. The event director and staff are there specifically to support your needs during a special time.
Hosting an event at a private venue makes everything special for the guests too. They don't have to deal with city parking hassles. Instead, they enter a manicured landscape surrounded by lovely homes and unblemished scenery.
10. Luxury Short-Term Rentals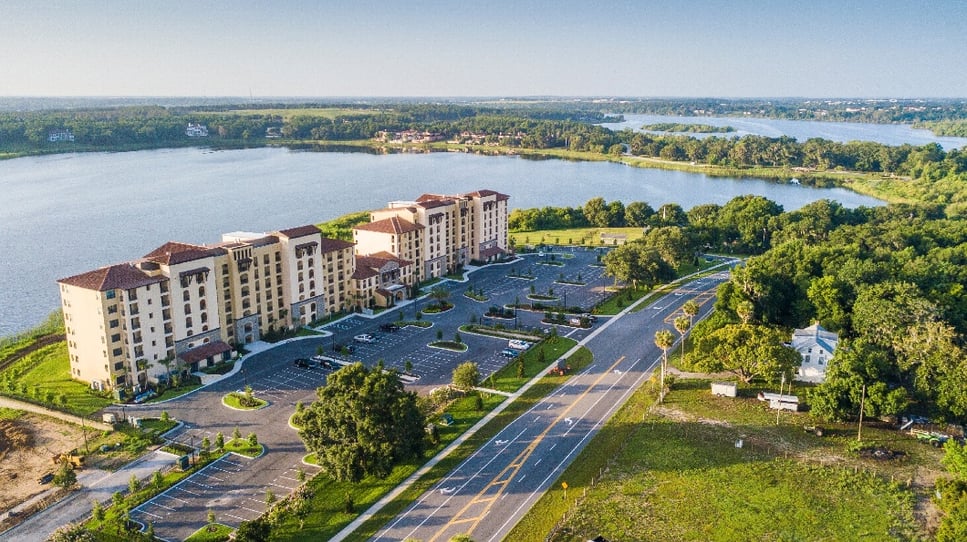 As you consider moving into a private gated community, you might want to think about the people who'll come to visit you. Although your home could offer a great place to stay, some people like having their own "home away from home" when they travel.
A community with vacation rentals sets the stage for extended visits from friends and relatives without the extra work of hosting house guests. Luxury rentals are also supremely convenient for people invited to your special event.
The Luxurious Natural Setting of Bella Collina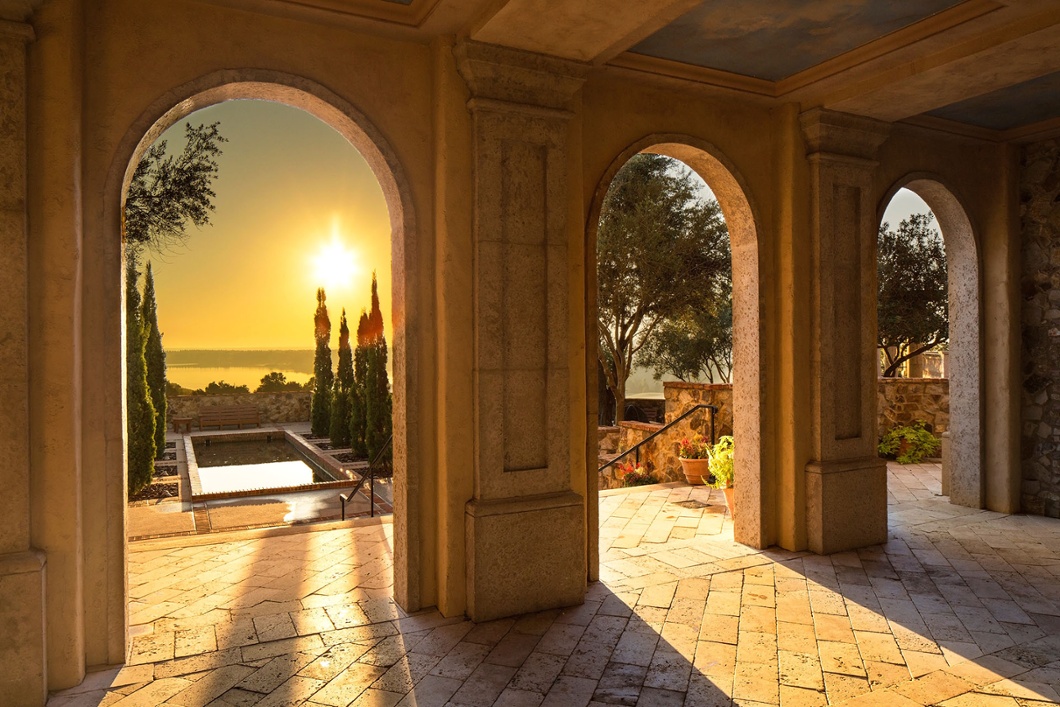 Orlando is a major destination with virtually unlimited activities and things to do, which is fun for Orlando vacationers and residents alike. But many Orlando residents also look for a quieter place to live in the area where they are close to the fun, yet far enough away to easily relax with family and friends.
Quiet, luxury living is only a short drive away at Bella Collina. The 1,900-acre private golf community is located where the generic flatness of Florida gives way to rolling hills kissed by golden sunrises and sunsets.
Lakes sparkle at Bella Collina and lush greenery soothes the eye 12 months a year. Tuscan architectural traditions are featured in the beautiful clubhouse and manicured grounds. You can purchase move-in-ready homes or partner with a custom builder to create your dream home along the golf course or on a lakefront estate.
The golf course designed by Sir Nick Faldo is the pride of the Bella Collina community. Players of all skill levels experience exciting challenges on this course with gently shifting elevations and six tee boxes on every hole.
In addition to outstanding golfing, Bella Collina has all of the top amenities, including:
Two outstanding restaurants
Golf Academy
Full-service fitness center
Full-service spa
Prestigious wedding venue
Tennis courts
Resort-style pool
Active social events
Biking and walking trails
Two pristine lakes
Luxury real estate
Explore everything about life at Bella Collina and then imagine how much living here will enhance your life. Contact us at any time to discuss taking a golf vacation or becoming a resident.