Tips for Building a Custom Home in Florida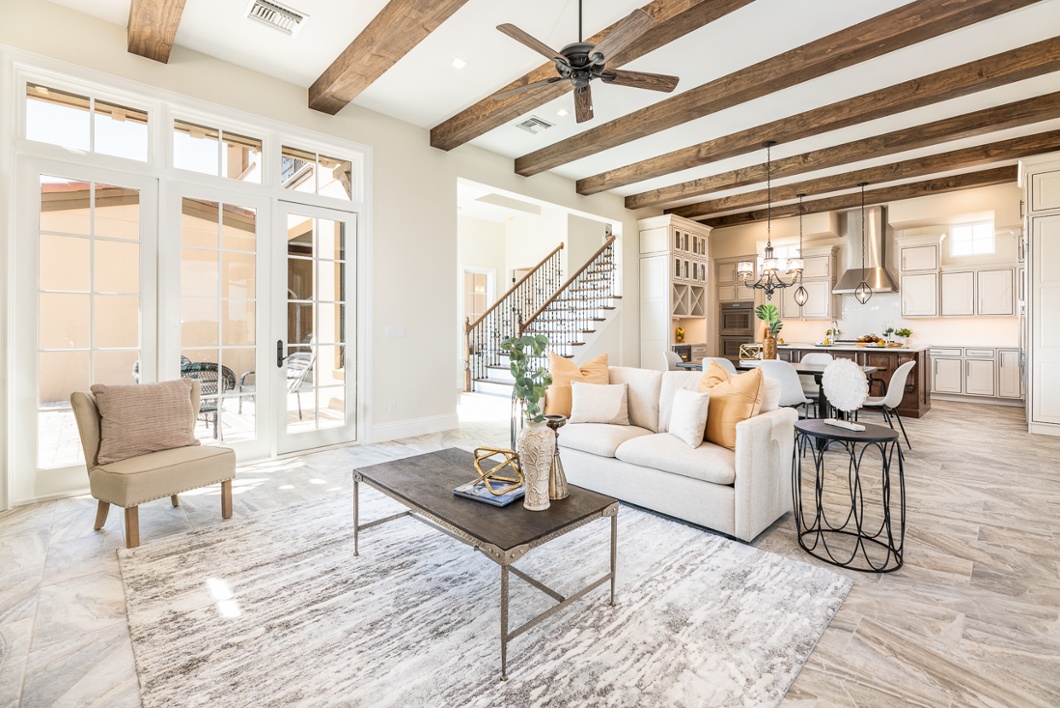 You are about to embark on building your dream home. That means all of your daydreams about the perfect home office, outdoor kitchen, or home theater are on the cusp of becoming a reality.
Building a custom home is an extensive, complicated process. You'll need to make a thousand little decisions along with a lot of major ones. Some people dread the decision-making process. Others thrive on making these decisions as they create their masterpiece.
So, here are some tips for success as you dive into the exciting adventure of building a custom home in Florida.
Define the Vision for Your Custom Home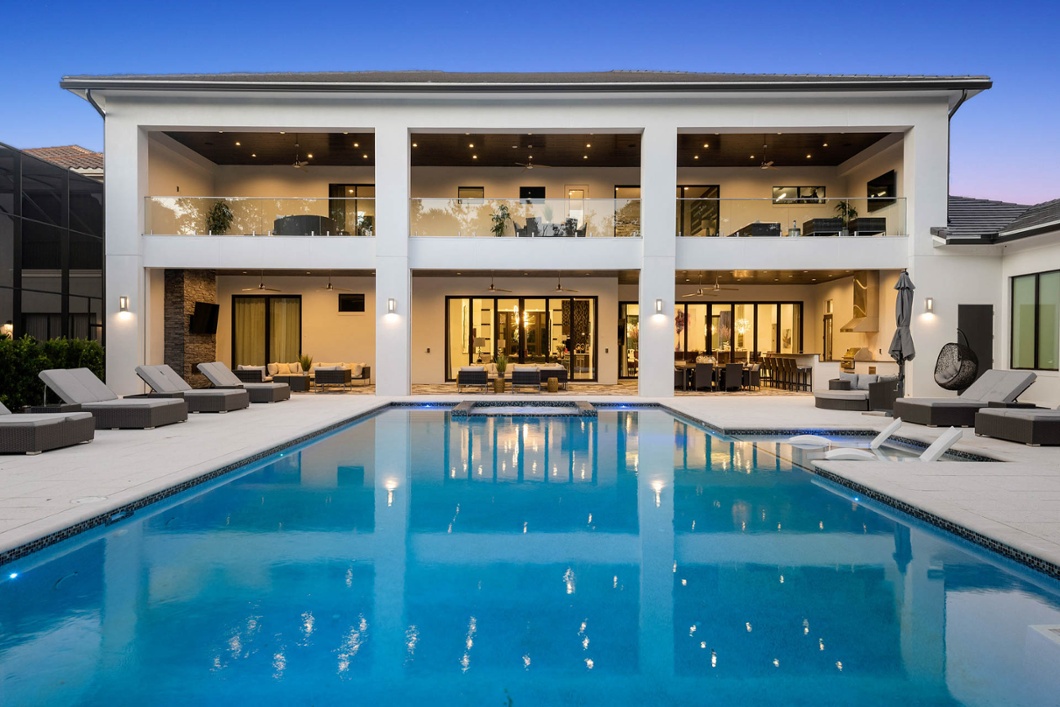 As with most things, success comes down to preparation. When designing a home from the ground up, you have so many options that it's easy to get bogged down in the preparation stage.
This is why it's essential to define your vision early. Knowing what you want, at least the broad strokes of it, helps you avoid going off in the wrong direction.
Here are a few questions to consider:
What size home do I need?
How many rooms do I need?
Do I want any unique rooms, like a home recording studio or theater?
Do I want formal and informal spaces?
What amenities do I want?
What size lot do I want to maintain?
What kind of outdoor living space do I want?
What do I want the landscape to be?
How big should the garage be?
Where will the house be built?
Determine the Best Location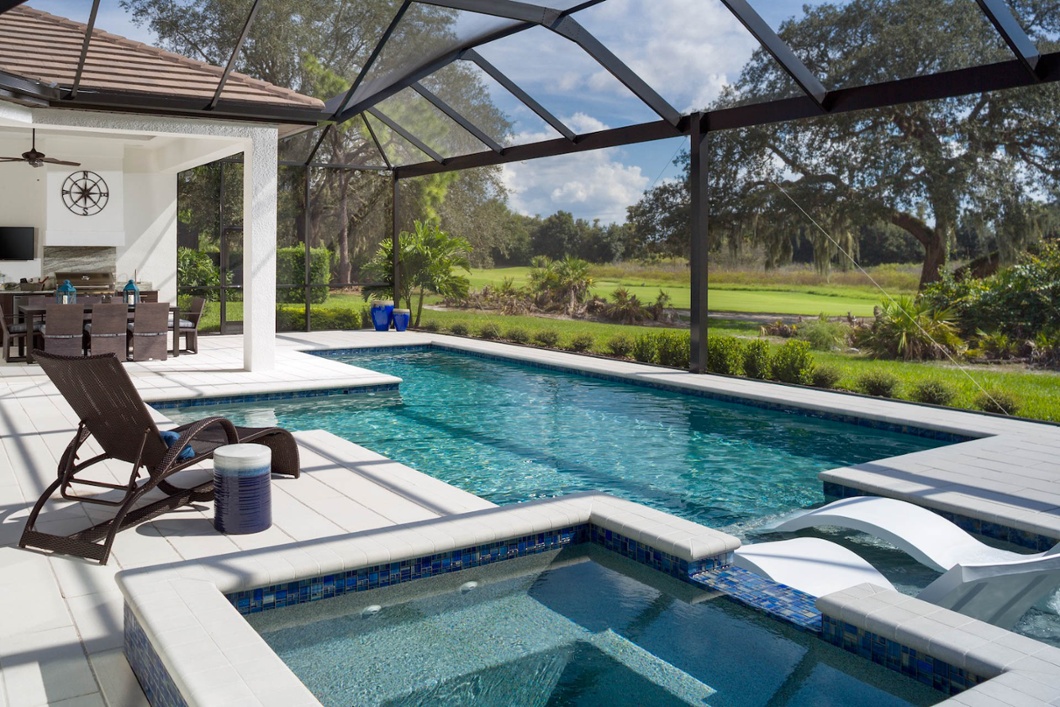 That last question above leads you to your choice of location. Finding the perfect lot can be half the battle. It will help if you work through matters such as:
Do you need to live close to work?
What are the ratings of local schools?
What kind of view do you want?
Do you want to live in a private gated community?
Do you want to be near a golf course, tennis court, or other sports-related facilities?
Do you want to be near the water?
Do HOA rules impact your home design and landscape desires?
What nearby amenities do you want or need?
After you select a location, revisit the questions related to the design of your home. The location of your build influences these choices in many ways.
Calculate Your Budget and Arrange Home Financing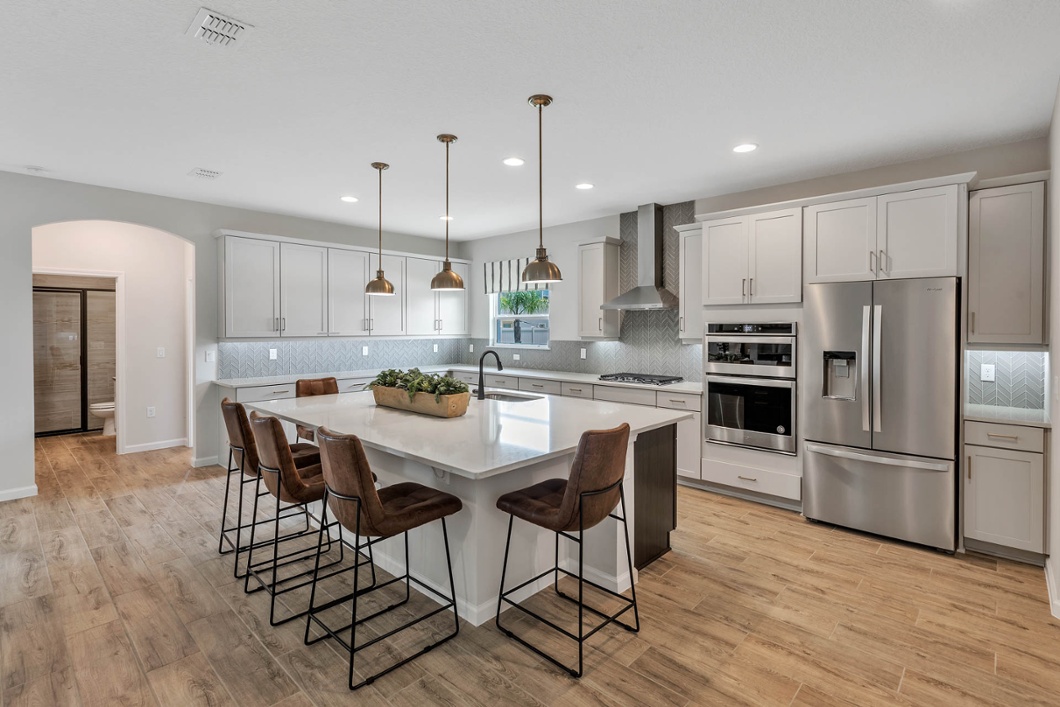 From the beginning, you likely have a good idea of how much money you want to spend. Now that you've created a vision for the home and have a shortlist of location options, you need to see how well your budget fits into what you want.
Your budget must cover:
Land price and closing costs
Local taxes
Homeowner association fees
Design and engineering
All construction costs
Landscaping
Interior decorating
If the budget looks too tight, you could scale back on home size or amenities that are not top priorities for you. You might reconsider the location as well if it is straining the budget.
If your budget appears to be on target, you might consider adding more space or amenities if you held back at the beginning.
No matter the size of your budget, you should keep in mind that any custom home budget will need wiggle room because unexpected issues could come up during construction. Delays in material shipments or bad weather are common situations that cause delays.
Now that you have a budget nailed down, you probably need to arrange for financing. Before inquiring about loans, you should check your credit report for errors and fix them to have an accurate credit score. Asking for loans from multiple lenders will help you identify the best loan for your purpose.
Research the Professionals You Need to Hire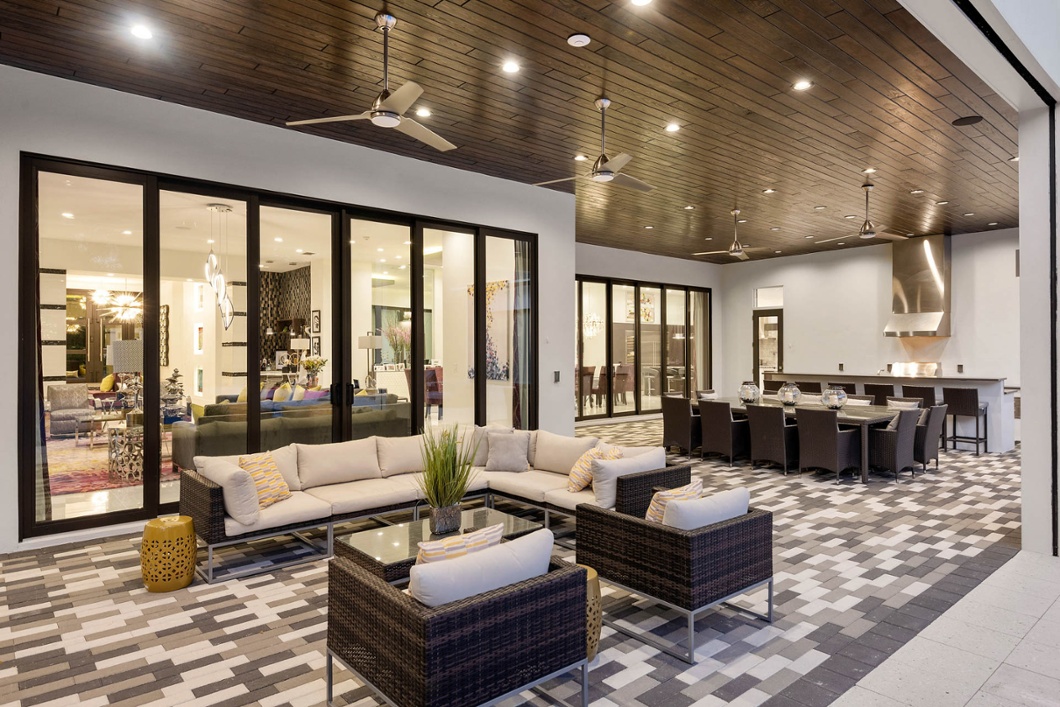 Finding a good builder can be difficult. They are in demand and busy. Referrals from satisfied customers or friends and family are the top way to connect with a builder. The same goes for hiring your architect if the builder does not already have one they use.
A reputable builder will:
Strive to stay on schedule and budget
Be responsive to your requests and feedback
Pass building inspections
Solve problems promptly
When researching industry professionals who will be involved in the design and construction of your new home, check for:
References

Previous work examples

Licensing status

Insurance
If you're locating to a development such as a gated community, they usually have a vetted list of reputable home builders and contractors.
Acquire Land and Hire Pros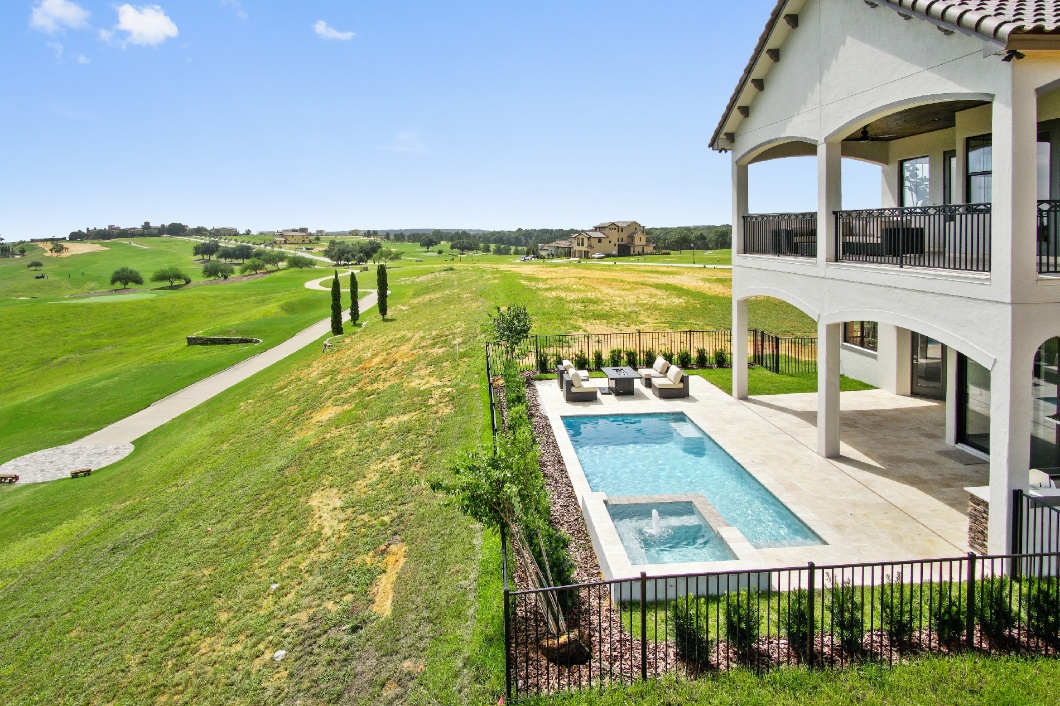 The preparation stage may require a lot of heavy lifting on your part, but the effort will be worth it. Now you can proceed with buying land, hiring people, and getting your plans underway.
Before breaking ground, invest more time in going over the details of your home design with the architect and builder. This is the best time to make adjustments in your design plan to match your desires and vision as perfectly as possible.
Changing your mind about something once construction starts can disrupt your budget significantly and cause delays.
Let the Construction Begin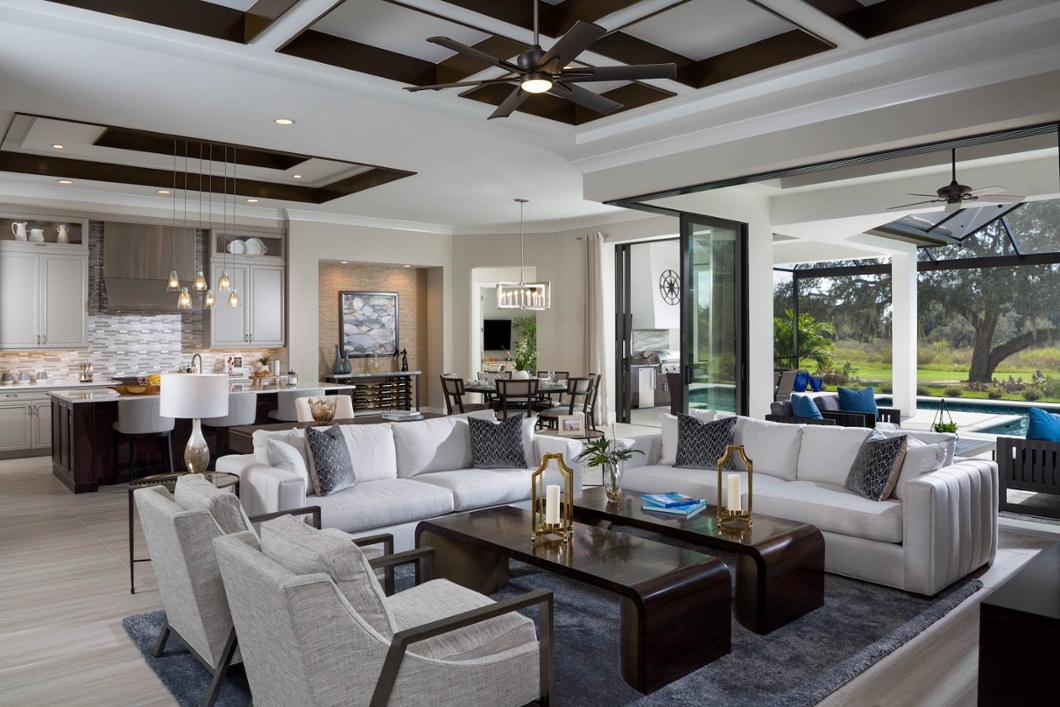 You probably don't have time to micromanage construction, nor should you, but you should check the building site and consult your builder regularly.
You will remember the details about your design and materials better than others. Mistakes can happen, like getting the wrong flooring material delivered or installation of the wrong light fixtures.
You have every right to ask questions to ensure that the builder obtains the proper permits and passes inspections. You are the second set of eyes when it comes to quality assurance. Keep a list of your choices for materials, paint colors, and finishes and make sure that you are getting what was agreed upon.
Custom Home Builders at Bella Collina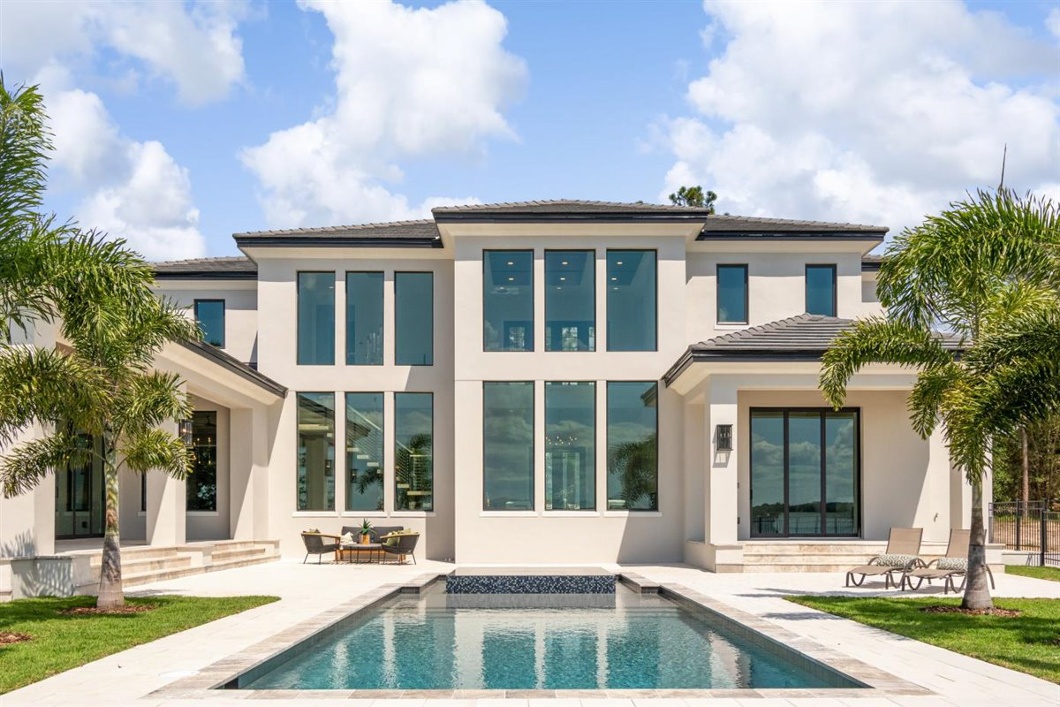 Thirty minutes away from Orlando, Florida, the private golf community of Bella Collina has custom home sites available.
Bella Collina has established relationships with multiple top builders who are prepared to build a custom home for you. These skilled professionals will help you refine your ideas into a stunning home.
The landscape of Bella Collina is unique among most Florida communities due to the rolling hills of Central Florida. Residents enjoy picturesque scenery filled with sparkling lakes.
This 1,900-acre gated luxury community includes:
A Sir Nick Faldo-designed golf course
Walking trails
Fine dining
Prestigious event venue
Community events
Spa
Swimming pools
Fitness center
Get to know more about the custom home builders at Bella Collina and find the best professional for your dream home.