The Best Gated Golf Communities Include These Amenities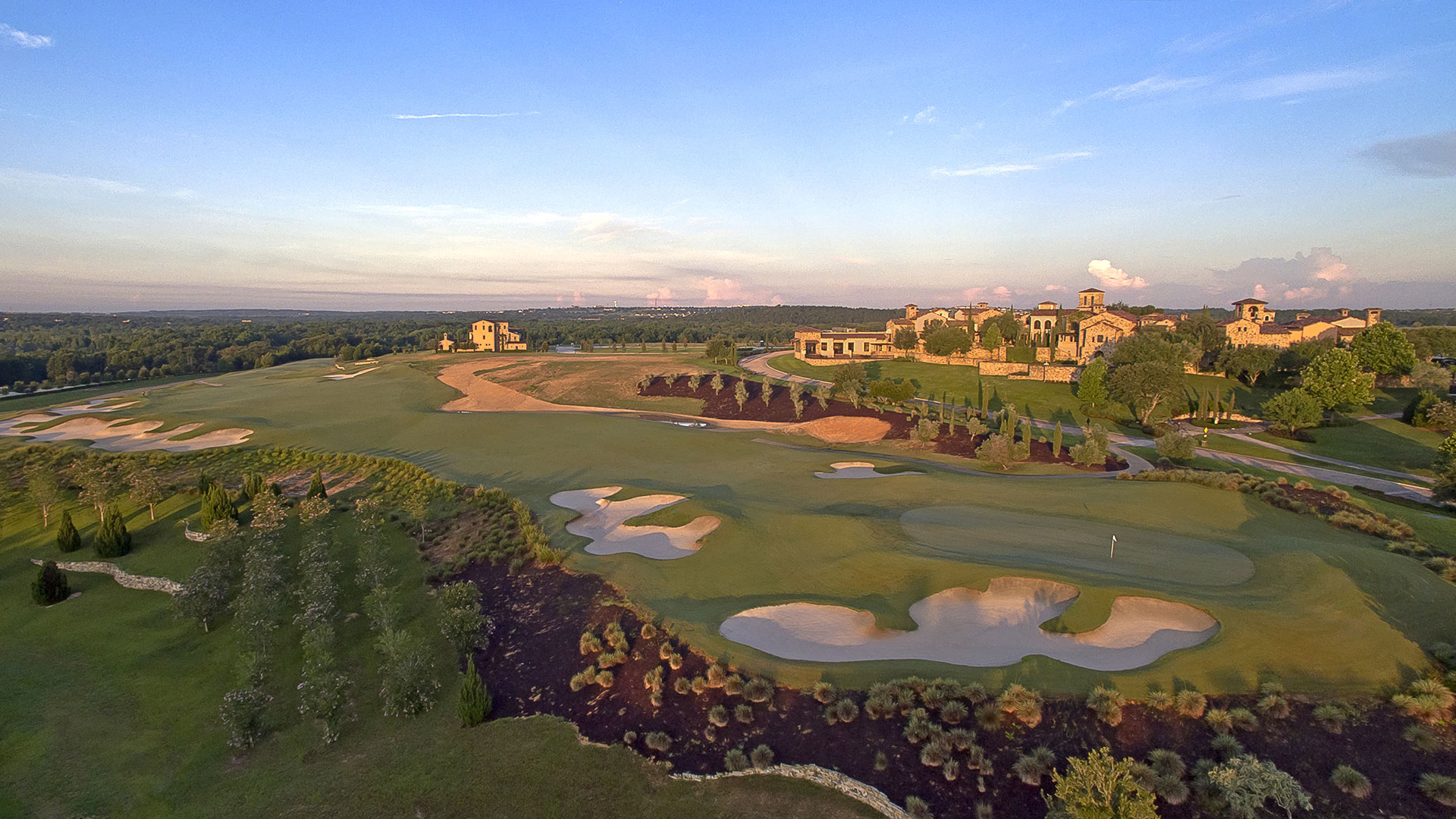 When choosing a place to live, your surroundings matter, and for those who love to play golf, living in a golf community can prove to be the ideal experience. With lush amenities and the opportunity to play a round of golf whenever you like, living in a gated golf community is ideal for avid golfers.
There are numerous golf communities throughout Florida to choose from, so knowing what to look for is important.
The Orlando Florida area provides an exceptional place to buy a home on a golf course, so here are the amenities that you should look for when choosing a gated golf community in Orlando.
A Stunning, Professionally-Designed Course
Golf is the main component of luxury living in a golf community, especially for avid golfers. Therefore, it makes sense that the grounds need to be nothing short of beautiful. From lakes to wooded areas, you should expect outstanding views around every turn. There should be lush greens, deep fairways with mature trees, and well-landscaped areas.
The best golf course communities should also provide you with a fantastic game of golf – one that's not too challenging but pushes you to improve with each round. Look for a course that's professionally designed by a respected architect to ensure each of these expectations is met.
Lakefront Estates and Stunning Home Options
Another key feature of the best golf course communities is homes located right on the peaceful lakes and fairways. The finest communities include both options – estates tucked into the rolling hills of the golf course itself and lakefront homes with incredible natural views.
More so, the homes themselves should be well-equipped, modern properties with fine architectural detailing throughout. The homes should offer ample space with large floor plans, modern features such as energy-efficient designs, and attention to detail.
Look for a home that's welcoming to you every time you come home.
Size and style matter to many of today's buyers. As you compare golf course communities in Orlando, be sure to consider the types of homes available that fit what you are looking for – from the perfect luxury estate for your family in settle in, to a modern, exquisitely-designed condo for weekend trips to Florida.
Not all locations offer this range of options to select from, but for many buyers, it is critical.
Beautiful Surroundings Change Your Outlook
A golf community should offer you more than just golf, with outdoor activities that can be enjoyed by the entire family. Ensure that your surroundings are full of activities for you and your family to do while enjoying the Florida weather. From beautiful outdoor spaces to bike and walk, to a lake for boating or fishing, you should be able to enjoy the peaceful surroundings within the community.
A Place for Your Visitors
Buying into a luxury golf course community will create a fun opportunity for friends and family to come visit. So, having a place to host gatherings, as well as a place for your friends and family to stay, is a huge plus.
If you plan to host a family reunion or just a weekend with friends, knowing there are facilities onsite is a nice feature. Some of the ideal communities have condos onsite that allow your visitors to stay close by.
If you know you'll have people visiting often, this is a key feature to keep in mind and one that not many communities can offer.
A Clubhouse with Luxury Amenities
Not only do you need a clubhouse to really enjoy the quality of life a gated golf course community offers, but you also need to ensure it meets your expectations. Seek out a clubhouse with ample amenities, events, and activities.
Luxury golf course communities offer clubhouses with high-end amenities, including outstanding spa services, fitness centers, and gathering spaces for social events.
Often, the clubhouse becomes the socialization area for the community. Make sure it is comfortable, welcoming, and fully featured to meet each of your needs.
The Right Location Matters
If you're planning to buy a home in an Orlando golf course community, you want the community to be properly located near the city's amenities. Perhaps you have children or grandchildren that may want to be a short drive out from Walt Disney World or Universal Studios. A community that is close enough to enjoy the Orlando fun, but positioned out of the tourist gridlock, is ideal.
The Proper Community
For those with school-age children purchasing a home in a golf course community, it's critical to learn about the surrounding area. What type of schools are present? Are there amenities like sports programs nearby they can participate in? Look for a community that is welcoming and provides the amenities or features you specifically need.
Bella Collina Offers the Best Golf Course Community Features
The gated luxury golf community of Bella Collina offers a beautiful golf course with multiple tee boxes for the enjoyment of golfers of all skill levels. Designed by Sir Nick Faldo, it is a challenging, fun course that's well-respected for its architectural influence.
The exceptional golf course is just one feature of this community. You'll find masterfully-designed homes with outstanding architecture and modern features. Lakefront condos are available for those that want a home away from home, where you can come and enjoy the golf and amenities of Bella Collina while in Orlando.
You choose the style and size of home that's right for your family's needs.
The Bella Collina community also includes a Tuscany-inspired clubhouse with clay tennis courts, an outdoor pool, a fitness center, spa, and delicious dining options. Enjoy a bottle of wine while unwinding with friends and family. There's even a golf academy to help you sharpen your golf skills.
Bella Collina truly is the best gated golf course community in Orlando.
Are You Ready to Learn More?
Living in the Bella Collina golf course community in Orlando puts you minutes from the area attractions while allowing you to live a life that is relaxed and welcoming.
At Bella Collina, we ensure our community has exactly what you need to live your very best life. Reach out to us today to learn more.