Luxury Home Designs in Gated Golf Communities: Trends and Inspirations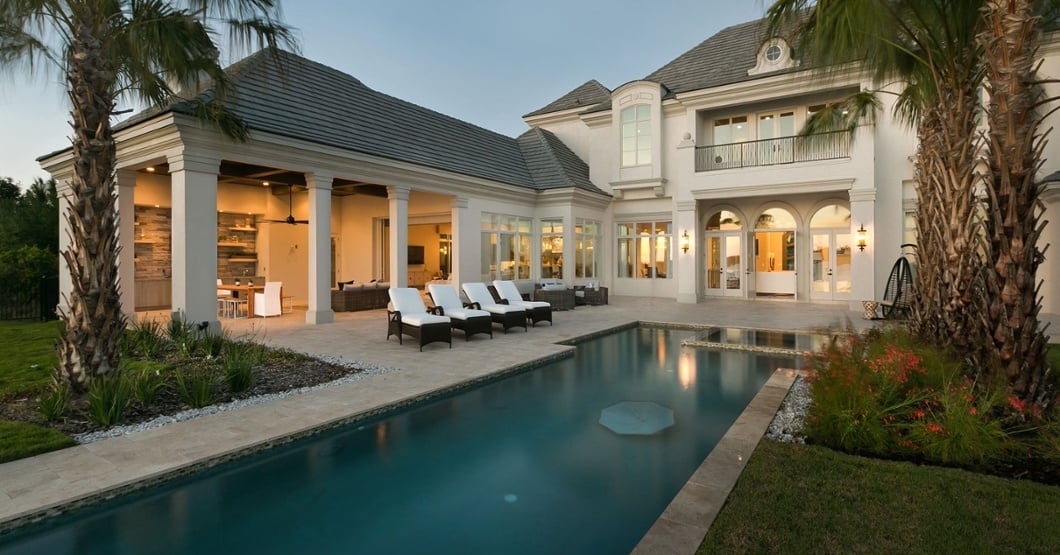 If you're designing a luxury home in a gated golf community, your vision should match the community's aesthetic. With luxury surrounding you at every turn in such communities, your home design must synthesize that energy.
Check out how your luxury home design can match the opulence of the gated golf community you're building in.
Trending Architectural Styles
Historically, golf homes served as getaways for golf trips. Today, however, golf communities have evolved into year-round residential neighborhoods. Where these homes were once simple and functional, today, they're sophisticated, lavish designs that place residents in the lap of luxury.
Many golf communities are governed by homeowner associations that control regulations concerning architectural allowances. Doing so creates a desirable cohesiveness to the homes surrounding the golf course. Nevertheless, gated golf communities are seeing a surge in particular architectural trends.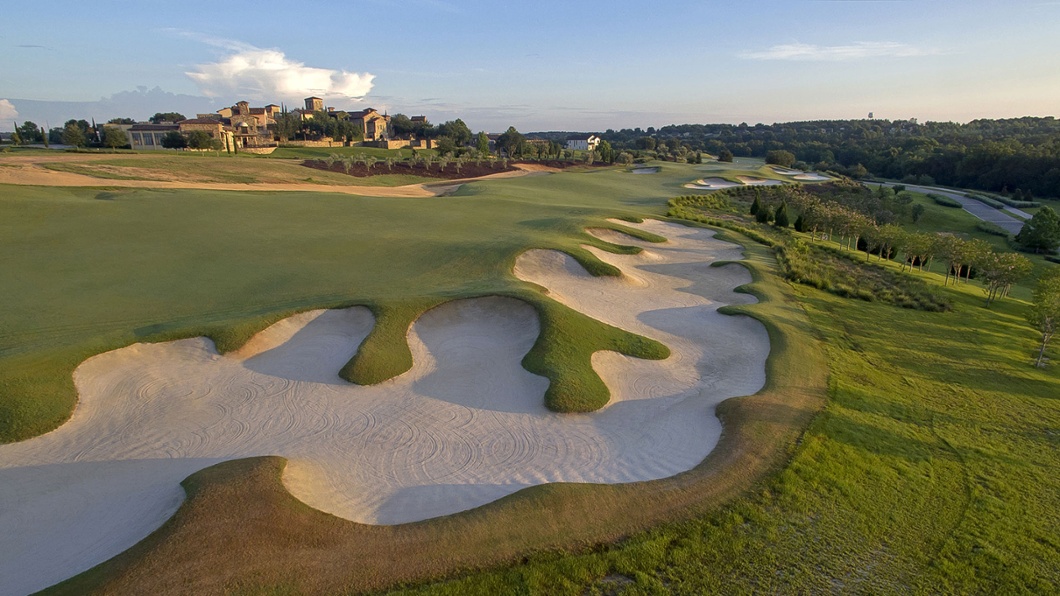 Here are a few top trends to consider when building your luxury home:
Arches and curved design elements - Think arched entryways and windows. Curves in architecture create a seamless fluidity instead of the truncated look of hard, straight lines.
Private interior spaces - The uptick in adults working from home saw the onset of homeowners building small, private interior spaces used for escaping; think quiet, calming nooks designed for comfort and relaxation
Natural materials and textures - One of the many beautiful architectural trends features nature-inspired materials. Wood, marble, stone, and other natural materials are not only eco-friendly, but they're beautiful and sophisticated.
Floor-to-ceiling windows - The opulence of floor-to-ceiling windows can't be overstated. Not only do they look aesthetically luxurious, but the views they provide are unprecedented; this is especially true when you have incredible golf course views.
Vast living spaces - Without a doubt, large living quarters are symbolic of luxury. When building your luxury home, consider open living spaces and expansive floorplans. Such areas are great for hosting parties, displaying artwork, and showcasing gorgeous furnishings.
Eco-friendly elements - Today, mindfulness of your environmental impact is essential. Designing your luxury home with eco-friendly features such as solar panels, energy-efficient windows, and sustainable materials is essential.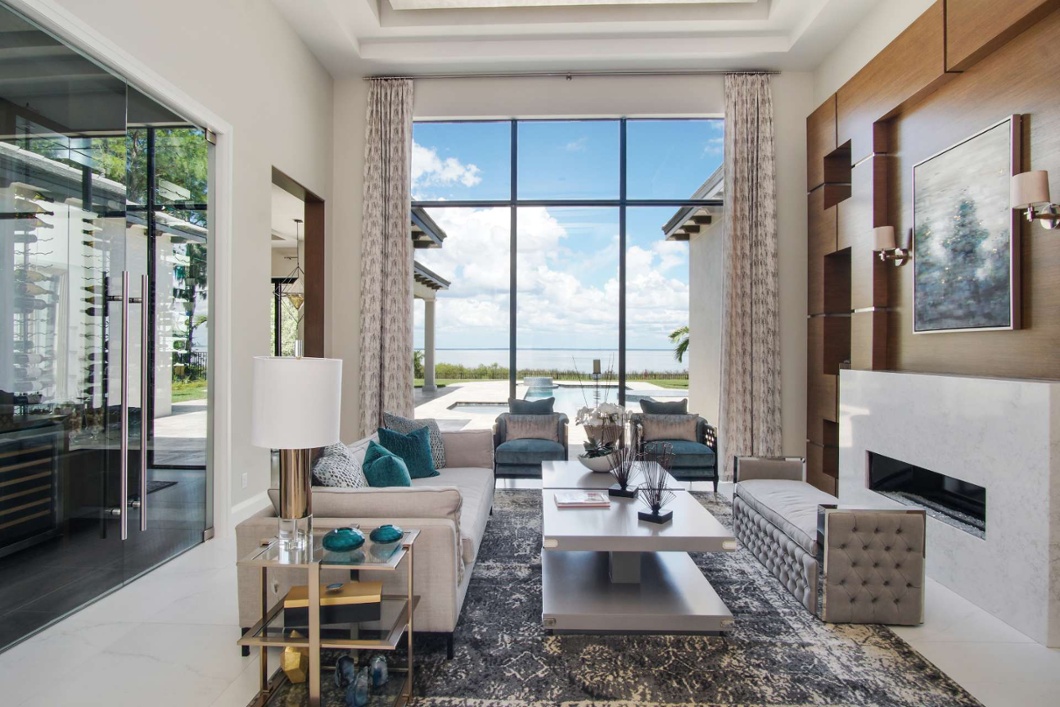 Designing a Luxury Kitchen
The heart of almost any home is the kitchen. Besides spending countless hours per week preparing meals, brewing beverages, and nibbling on snacks, the kitchen is the home's most frequented gathering place.
The kitchen is well-trafficked, from daily run-ins with your family to hosting gatherings and parties. As such, you should be extra mindful of your kitchen design when building a luxury home in a gated golf community.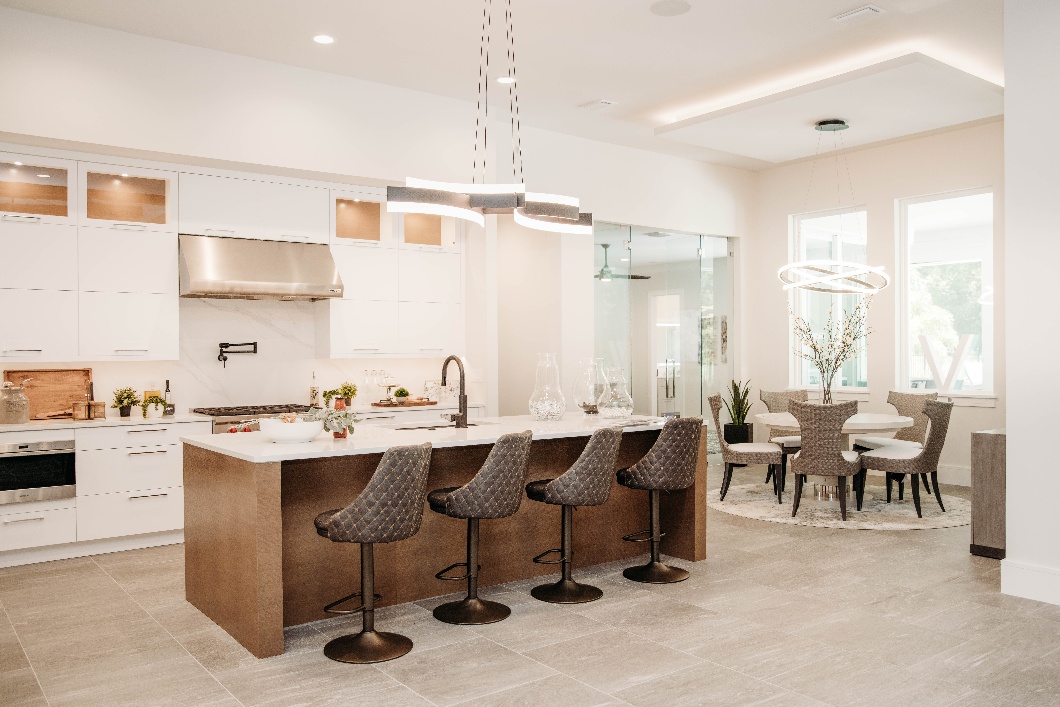 Some of the features that take a kitchen from simple to spectacular include:
Luxury Kitchen Appliances - Research luxury brands and consider chef-grade and smart appliances. A concealed drawer-style dishwasher is a nice touch in a luxury kitchen; these are hidden behind cabinet doors or drawers that blend seamlessly with the rest of your kitchen.
Walk-In Pantry - With a walk-in pantry, issues with storage space become a thing of the past. A walk-in pantry nicely conceals and stores food products, small appliances, and beyond.
Elegant Lighting - Your kitchen lighting choices should be an utmost consideration. Overhead pendant lights, under-cabinet fixtures, and smart lighting all contribute to the ambiance of a luxury kitchen design.
Center Island - Making your center island the focal point of your kitchen makes for a show-stopping space. Crafting your island of luxury materials, such as marble, granite, or other solid stones, adds a rich texture to your kitchen. Cascading waterfall countertops are a big trend in luxury island design.
Beverage Bar - If you're looking for a little something extra to make your kitchen luxuriantly unique, add a beverage bar. Use a small nook in your kitchen to create a complimentary bar, wet or dry, for coffee/espresso appliances, a wine cooler, storage for stemware, and more.
Outdoor Living & Landscaping Inspiration
While a luxury gated golf community has plenty to offer in terms of built-in landscaping, personalizing your backyard is a great way to elevate the wow factor of your home. One of the top luxury trends is creating extraordinary outdoor living spaces.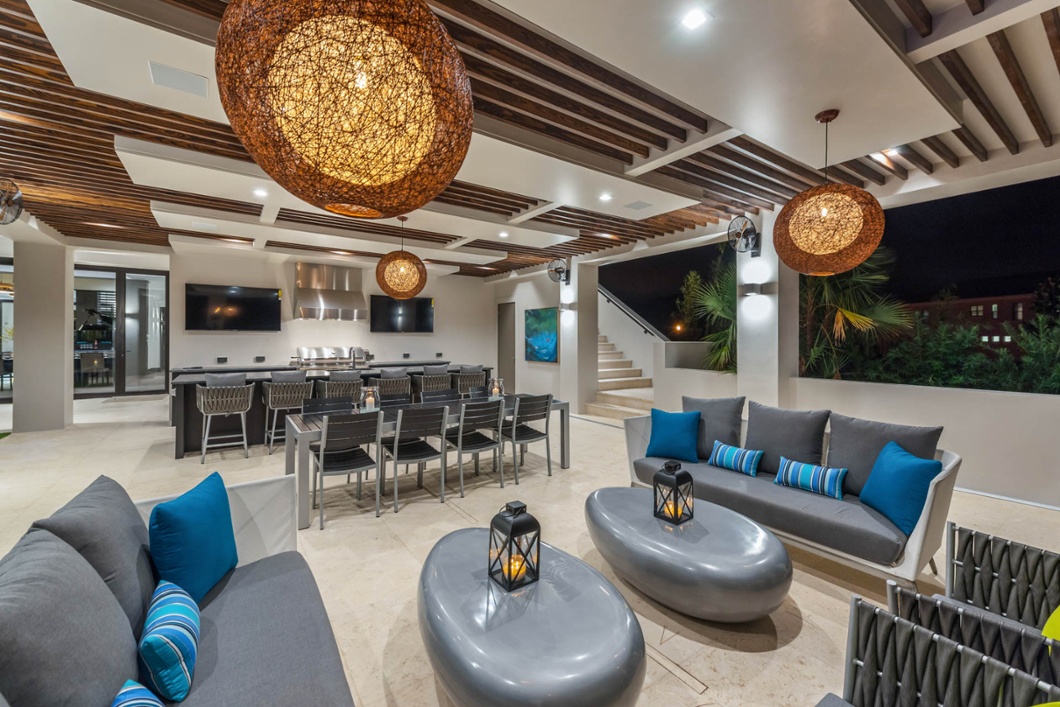 Here are some of the most luxurious ways to design an incredible outdoor living space:
Outdoor Kitchen - Nothing creates a luxurious backyard vibe like an outdoor kitchen. Here are some of the amazing features you might incorporate into your outdoor kitchen: built-in grill, ample counter space, refrigerator, lots of storage, beer tap, pizza oven, a deep sink, ice maker, plenty of seating, a heating feature for year-round use, and beautiful furnishings.
Landscaping - Besides lush and colorful trees, shrubs, and flowers, pots and planters add beauty and warmth to an outdoor space. Water features such as cascading waterfalls, a pond, or a fountain add unparalleled richness to your backyard.
Entertainment - Built-in surround sound, televisions, game areas, a pool and/or hot tub, a bar, and a putting green are fun ways to amp up the fun factor in your luxury yard.
Outdoor Fireplaces - A custom stone fireplace is a great central feature if you're looking for a show-stopping focal piece in your backyard. Wood burning or gas, either way, an outdoor fireplace adds comfort, warmth, and luxury to your backyard.
Outdoor Lighting - Gone are the days of lighted ceiling fans; instead, consider chandeliers, sconces, and gas lanterns for ambient outdoor lighting. Up-and-down lights, floor lights, step lights, garden lights, and ground lights are other ideas for warming up your yard.
The Ultimate Florida Gated Golf Community Luxury Home Designs
There are many locations where you can achieve your luxury home design. However, building in a gated golf community better ensures that your community's vibe matches your home's energy.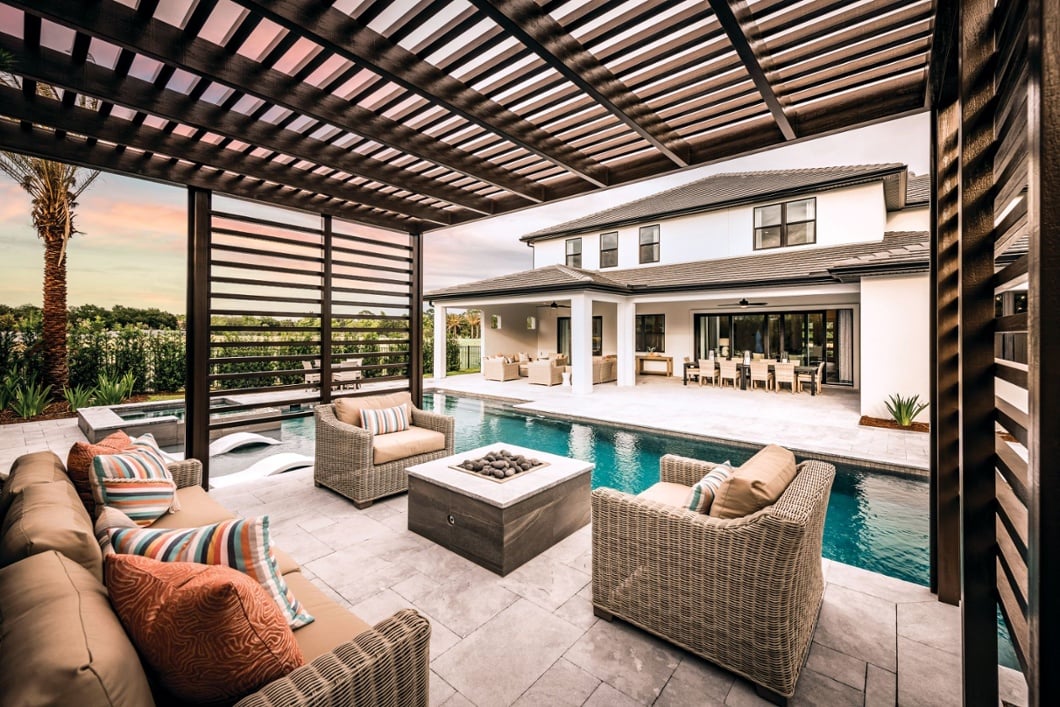 Florida's Bella Collina is the perfect gated golf community for your new custom home build. In addition to being surrounded by luxury homes, you'll have access to top-notch amenities, world-class golfing, delectable dining, and more, all within a picturesque setting. Bella Collina's custom home builders can give you a blank slate to design and customize the luxury home you've always imagined.