Key Factors to Choosing the Right Stay-and-Play Golf Package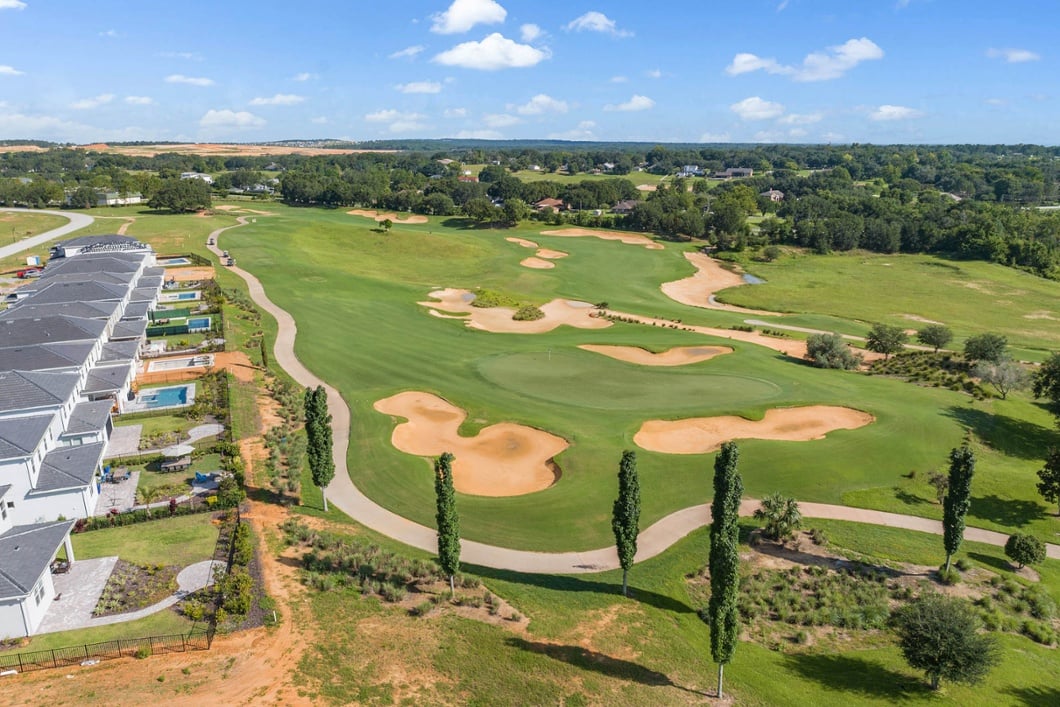 What can be more exciting than booking a stay-and-play golf package? These dream golf trips are typically hosted at resorts and luxury golf communities, and they envelop all there is to love about golf, relaxation, entertainment, fun, and beauty. Stay-and-play packages may be curated to include epic golf courses, beautiful scenery, luxurious accommodations, deluxe spa services, and more.
Whether you want to get away alone, entertain work associates, or enjoy an incredible vacation with family or friends, a stay-and-play golf package is a great option. However, not all of these packages are built the same. Check out some essential factors to consider when choosing your stay-and-play golf package.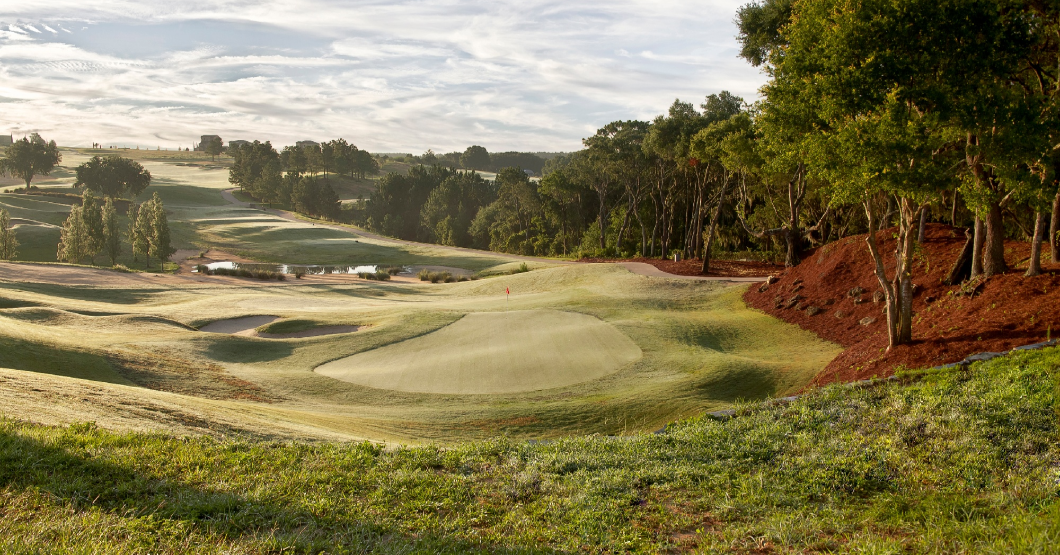 Golf Course Reputation
The quality and reputation of a golf course should go a long way in helping you determine the right golf package. Factors to consider include:
course quality
greens maintenance
course challenge level
package inclusions
Together, well-maintained greens and challenging holes will ensure higher-level gameplay and an enhanced overall player experience. Additionally, courses known for their unique layouts will make golfing more exciting and fun.
Assessing course reputation is easy to do. Chat with others whose opinions you respect and who have visited the course to glean genuine impressions. Internet reviews can also be a helpful tool. Finally, the people who will make your stay top-notch are the on-site customer service professionals. Call and speak to golf course employees instead of booking and researching online.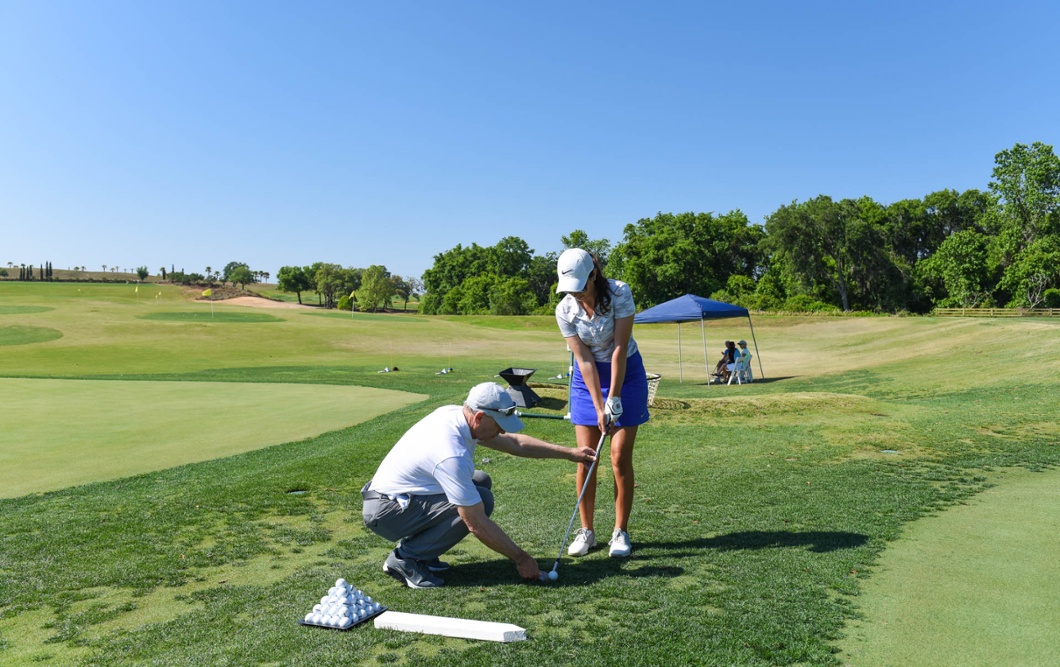 Group Skill Level
Certainly, your party's overall skill level should be considered when selecting a golf course. Choosing a golf course that is conducive to the general skill level of your group will ensure that all players have a good time. From beginner-level to super challenging, the best course for your group will challenge each player a bit beyond their current level but remain enjoyable.
If traveling with a group of mixed-level players, consider a golf course that caters to all levels. Choose a course known for its challenging yet friendly reputation so that all players in the group can excel. Moreover, check out courses with practice facilities; these tend to embrace a culture that welcomes all skill levels. Courses with an on-site driving range, putting greens, and practice bunkers allow players to acclimate to the culture and landscape before jumping into 18 holes.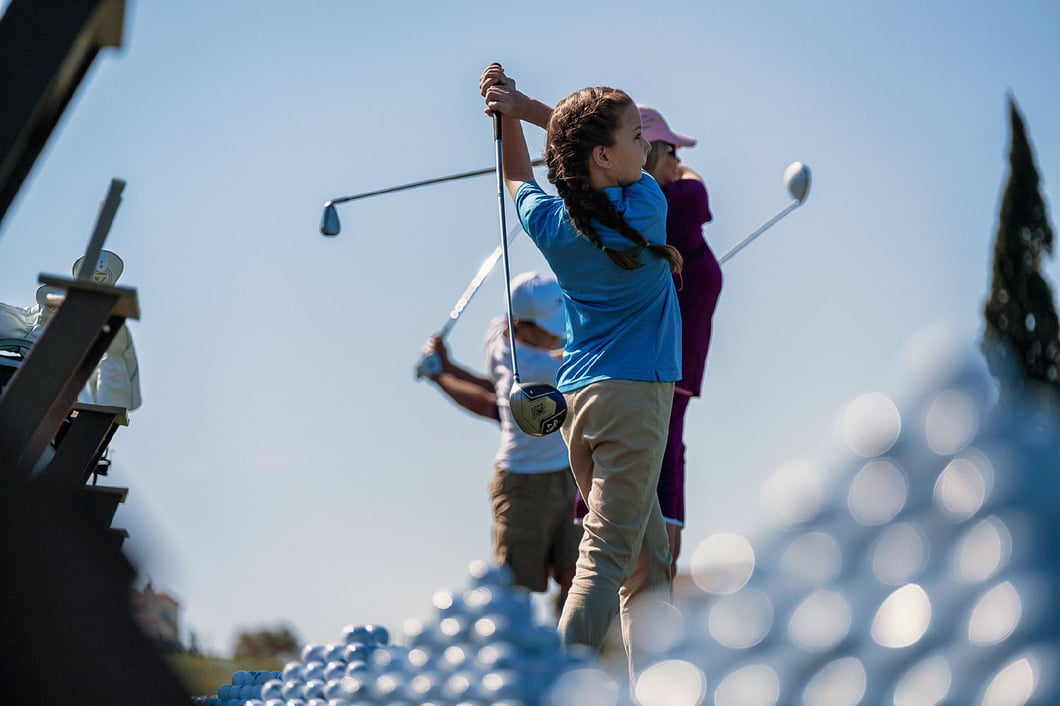 What's Included in a Stay-and-Play Package
When choosing a stay-and-play package, selecting one that meets – or exceeds - your needs and desires is essential. Since golf trips like these double as vacations, ensure your package includes resort-like amenities.
Basic stay-and-play packages typically include overnight accommodations, tee times/green fees, and resort amenities. Depending on who you're traveling with and what you hope to do when you're not golfing should dictate the resort amenities. Some of the many amenities that may be included in such a golf package include:
pool
spa
restaurants
pro shop
fitness center
tennis/pickleball courts
If you're traveling with your family, you may find that some packages include family-friendly amenities such as kids' clubs, playgrounds, and splash parks.

Course Accommodations
The "stay" in stay-and-play golf packages indicates that these packages include overnight accommodations for the duration of your trip. Depending on the size of your party, many of the resort-like courses offering these packages have various lodging options.
Find a package that will comfortably accommodate you and your guests, from hotel rooms to suites and villas to luxury condos. Other things to consider in terms of accommodations include proximity to the golf course, nearby dining options, amenities, and accessibility.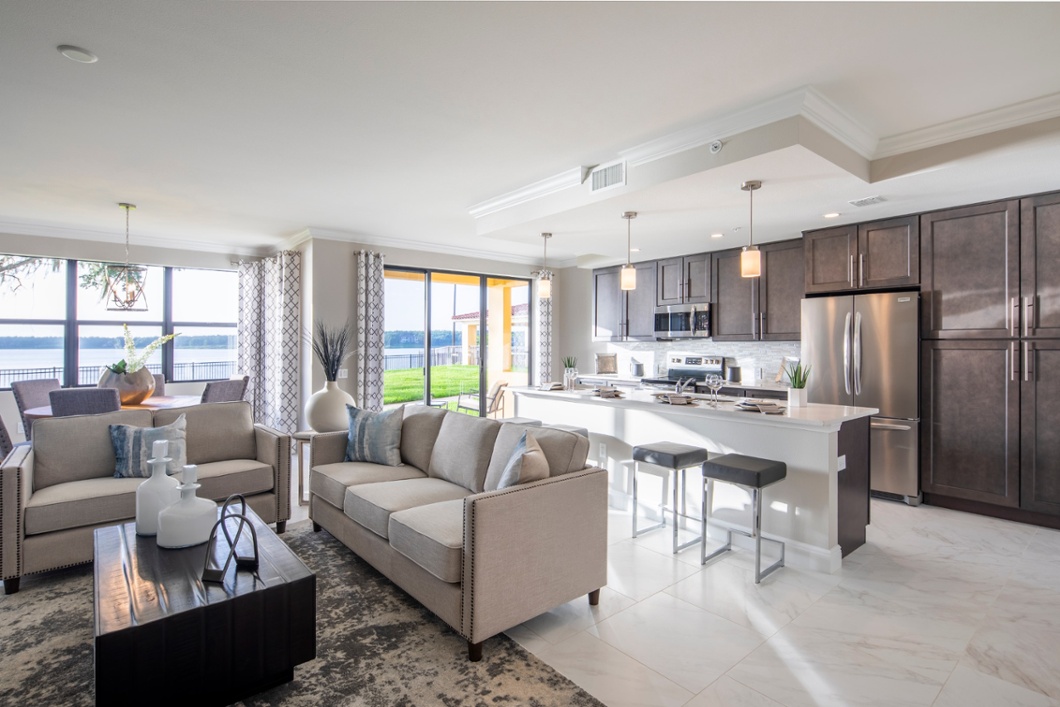 Where to Find the Best Stay-and-Play Locale
Location is among the most important factors when choosing the right stay-and-play golf package. Some questions to ask yourself include: How far are you willing to travel? Do you prefer to play in warm or cool weather? Do you dream of visiting big-name tour venues? Do you prefer luxury or lowkey surroundings and amenities?
If you're interested in golfing the best domestic courses, Florida is an epicenter for world-class golf. Besides the inviting subtropical climate, most Florida courses are close to incredible attractions. So, while you'll enjoy incredible golf and resort accommodations at your destination, you won't be limited to resort activities.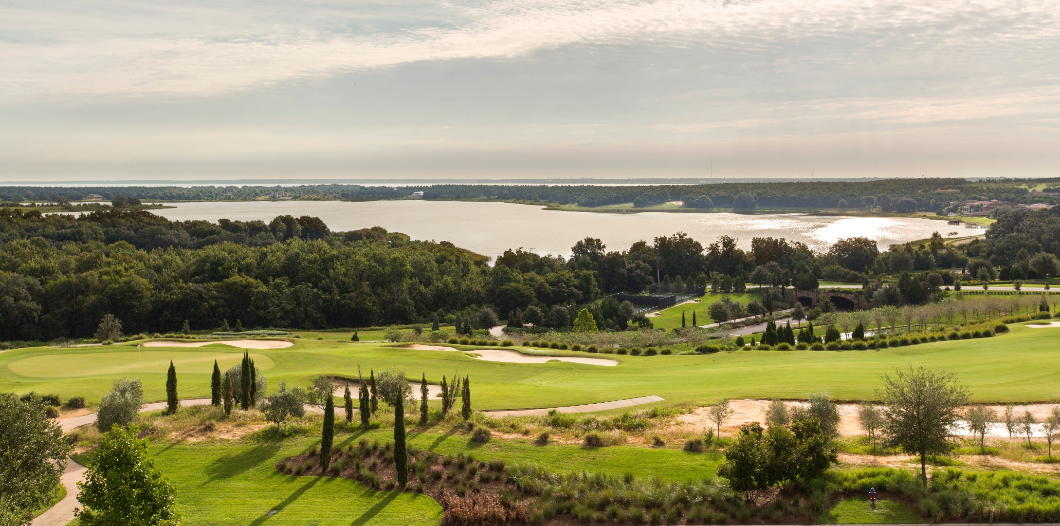 Bella Collina, a premier luxury golf destination in Central Florida, is the perfect place to enjoy a stay-and-play golf package. Situated in beautiful Monteverde, Florida, a stone's throw from Orlando, this course boasts unparalleled beauty and luxury.
The course is adjacent to two tranquil lakes with incredible views and a diverse landscape. Besides its aesthetic magnificence, Bella Collina is a championship course designed by retired professional golfer Sir Nick Faldo. One of the country's top private golf courses, you'll be challenged while experiencing exceptional golfing opportunities.
Besides the golf course and the excellent gameplay you'll experience, Bella Collina's stay-and-play packages ensure fun, luxury, relaxation, and impeccable service. This private community is home to superb facilities, including a spa, pro shop, premier golf academy, fitness center, tennis and pickleball courts, restaurants, and so much more.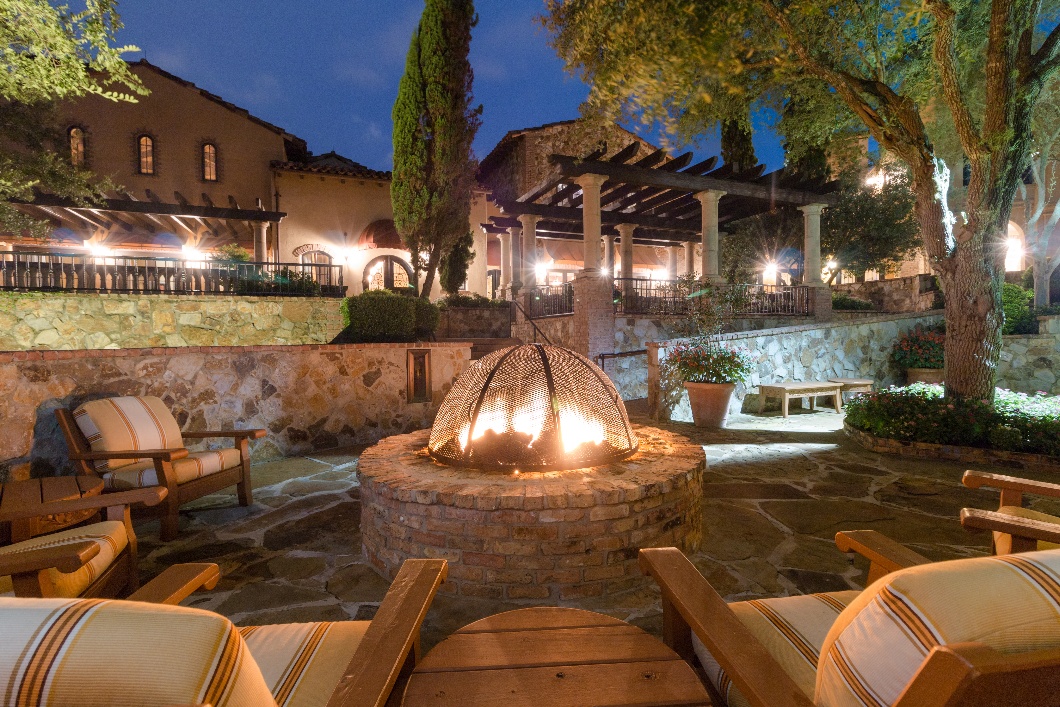 Book your stay-and-play golf trip at Bella Collina today! You can even plan a weekend of golf lessons at The Golf Academy at Bella Collina!