Interior Design Ideas for Custom Homes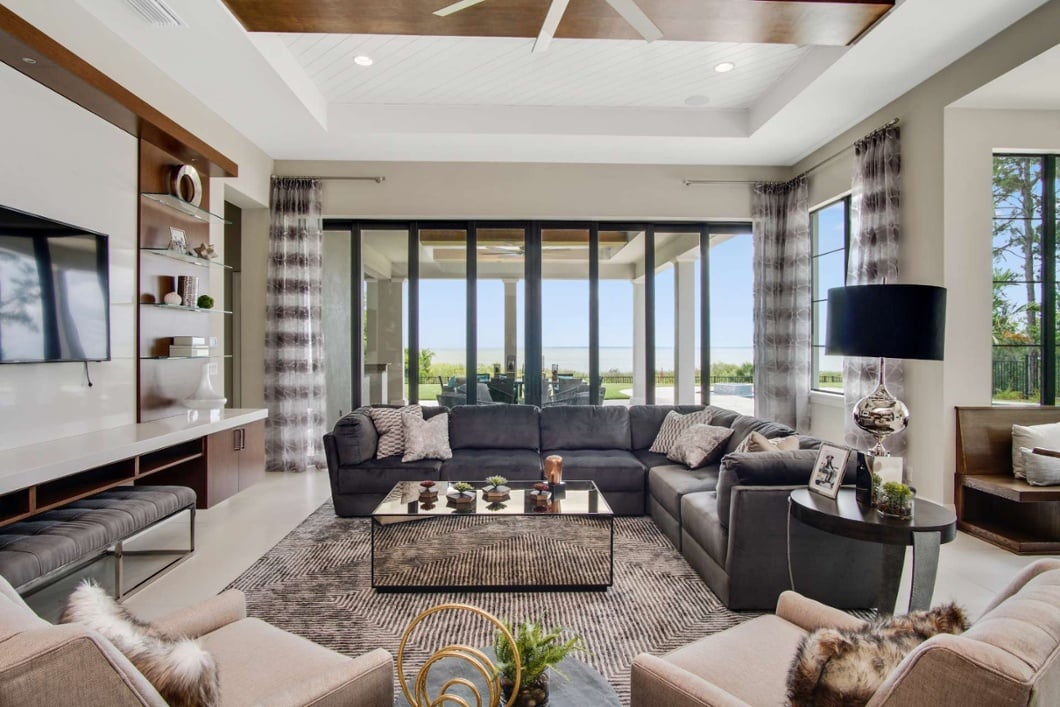 The interior design of your custom home starts with designing the layout and selecting the interior finishing materials. These set the stage for the furnishings and decorations that complete the interior design.
You'll gather and consider numerous ideas before finalizing the interior design of your new home. A professional interior designer can present you with new ideas and find the best ways to express the ideas that you bring to the table.
Discover Your Preferences
The synergy between design elements influences your entire relationship with the space. Interior design encompasses these variables:
Lighting
Acoustics
Colors
Size of space
Configuration of rooms and furnishings
Materials and fixtures
You'll need to think about all of these elements to discover what you like and don't like. The goal will be to create a cohesive theme for the house while reducing the possibility that the interior design will look dated in a few years.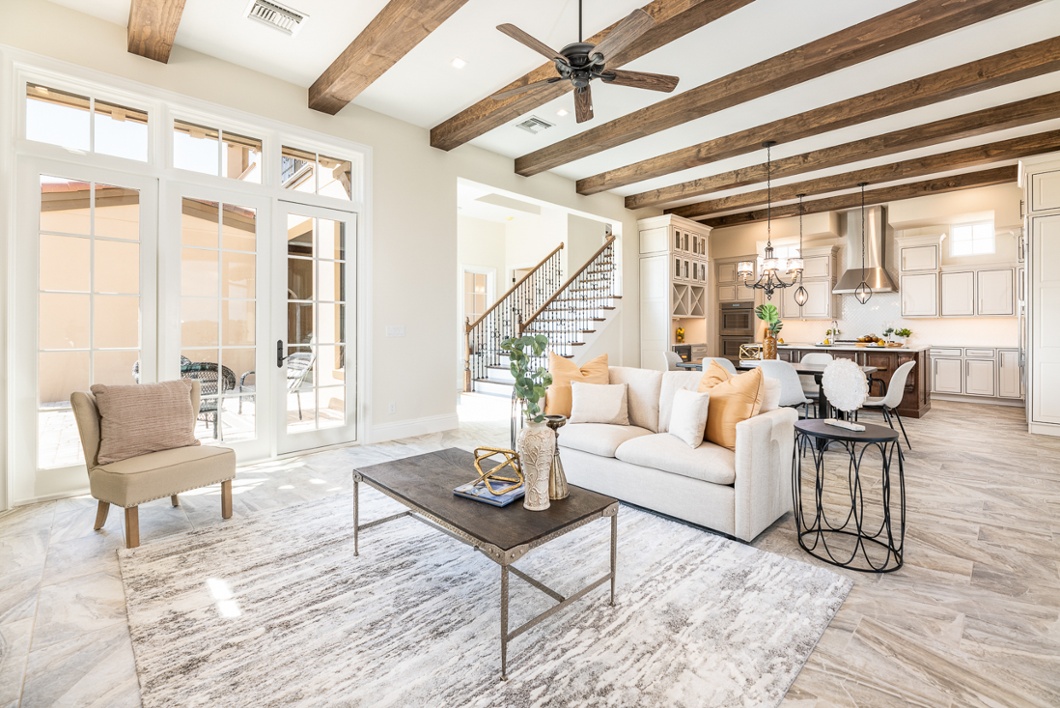 Individual Expression With Interior Design
Happily, you've never had more latitude when it comes to pleasing your personal taste. The best interior designers want to help you express your personality in your home. This sentiment reflects how people regard their homes as havens where they control what happens.
Your personality does not have to overwhelm a space. You can make relatively classic or timeless choices for materials and colors and then personalize it through the use of furnishings and decorations.
This is often done by using objects that represent your accomplishments and interests. For example, your love of music could be shown by displaying framed photos from your performances or a vinyl album collection.
As another example, your interior design may include built-in shelves or alcoves where you display favorite artwork or objects collected on your travels.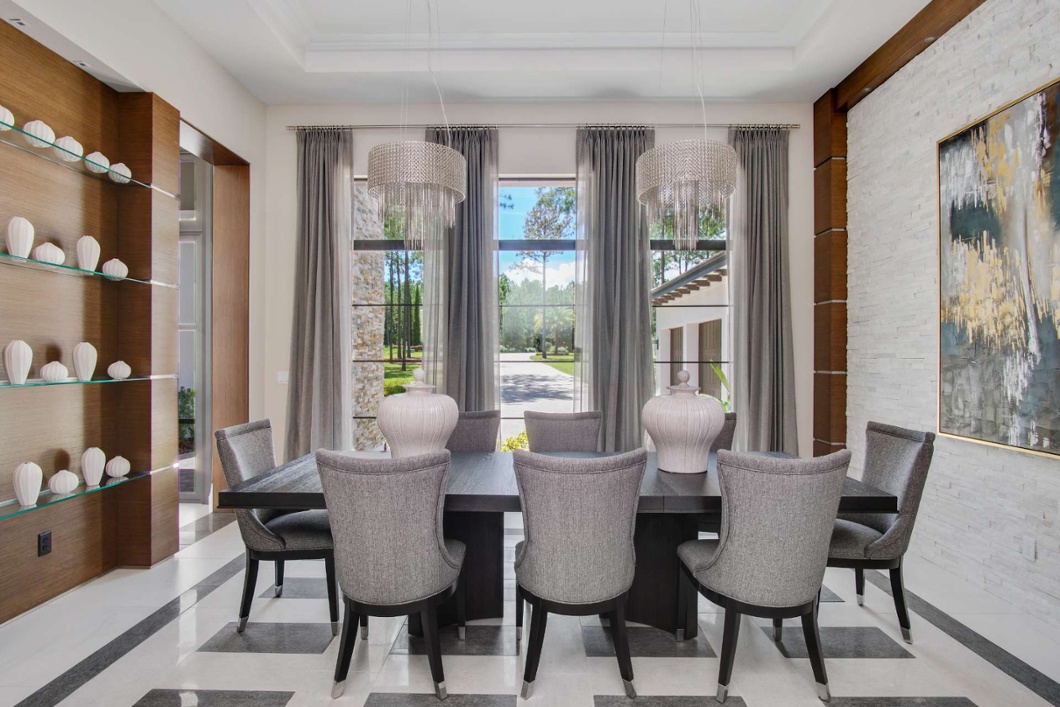 Multifunctionality
Interior design can support all of the uses that you envision for your home. This multifunctionality is planned when you develop the layout of the home. Make a list of your priorities and how you think they might change in the future.
These days, people look to their homes to fulfill many purposes:
Rest and solitude
Social gatherings
Exercise
Work
Cooking
Hobbies
Outdoor living
Once you identify your needs, you can decide how to arrange the rooms. You may want a home that can accommodate social gatherings that flow between the indoors and the outdoors.
Open floor plans work great for socializing, but you and your family members may need space for alone time. In that case, the home's layout should include rooms and alcoves where you can retreat to and relax.
The need for private space in big luxury homes has prompted people to include special rooms like:
Listening rooms for music and podcasts
Reading rooms
Home gyms
Craft rooms
These smaller rooms are great places where you can select the colors and decor that are very expressive of your personality and tastes. Use your specialty rooms to experiment with the colors and furnishings that might not work in bigger communal rooms.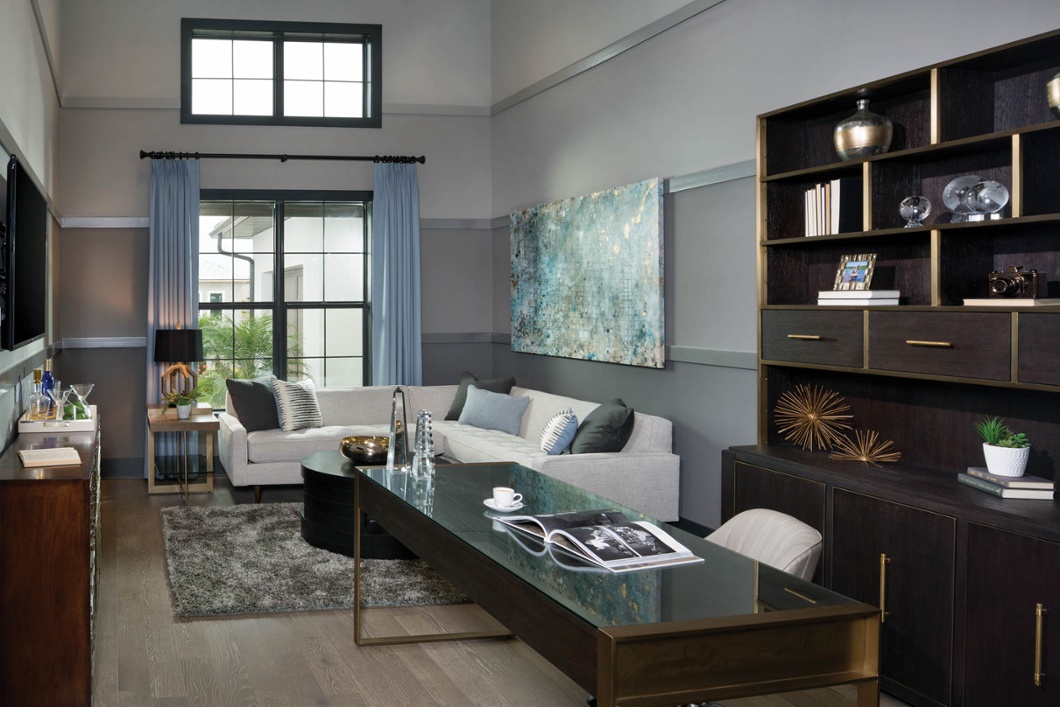 Marble
Stone materials are popular due to their beauty and durability. Marble in particular has become a top interior design trend, especially bright white stone with deeply colored veins. The contrast between the white and veins creates a bold look that dazzles in natural light and communicates luxury.
If you like marble, think about the places where you can include it in your home. You could use marble for:
Flooring
Backsplashes
Kitchen or bathroom counters
Shower or bath enclosures
Mantlepieces
Although marble is fashionable right now, it also has a timeless quality. People have been choosing it since ancient times, so it never really goes out of style.
Try Some Bold Colors
Color choices are the glue that binds together interior design elements. Colors set the mood and can be very personality driven.
For a long time, designers have emphasized neutral colors for the walls and furnishings. They have strongly favored white, gray, and beige precisely because they don't elicit strong reactions.
However, the tyranny of tame and neutral color palettes does not have to rule over your custom home. As of 2023, more designers are welcoming bright and bold uses of color. Deep jewel tones and Earthy browns and greens are enlivening interior design again.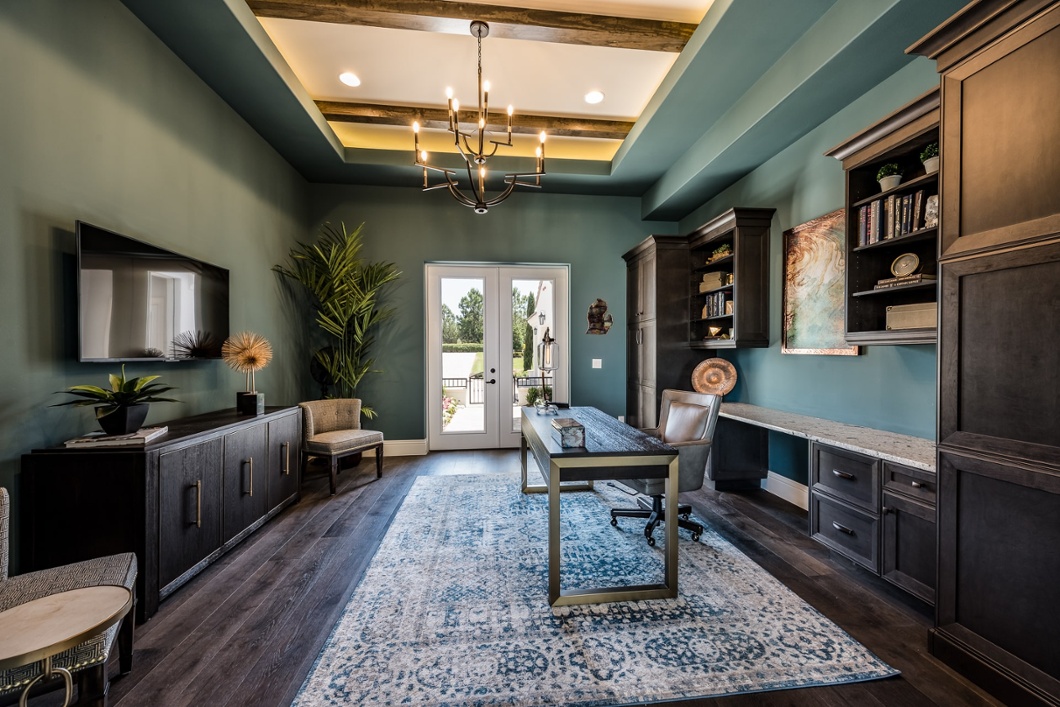 This color trend does not mean that you have to paint your walls bright red. You could opt for neutral colors on the walls and use bold color in your furnishings. A dazzling Persian rug or sapphire blue couch can make a room pop with personality.
The plus side of using color in your furnishings is that it's easier to change the colors if you tire of them down the road.
Vintage or Antique Elements
You can give your interior design depth by adding an item from the past.
Some ways to use older pieces include:
A beautifully restored armoire for storage in a game room
An antique oil painting in the living room
Vintage vases in a kitchen or dining room
Grandfather clock in the foyer
Porcelain figurines in a powder room

Ornate Wallpaper
When used in moderation, a colorful wallpaper with an intricate pattern can bring a room to life. A dark wallpaper with an interesting pattern can serve as the perfect counterpoint to a smooth marble counter or white cabinetry.
Wallpaper also gives you a chance to involve more texture in the space. Some wallpaper has a velvety or woven appearance.
When using wallpaper to introduce color and texture, you will want to use it on smaller walls. It is meant to create a visually stimulating area and set a fanciful mood, like along a staircase. An interesting wallpaper can be used to great effect in a wall niche where you want to display a sculpture or antique.
Big Windows and Glass Doors
Through the strategic use of a wall of windows, you make a home feel even bigger, and space equals luxury.
Natural light makes a space feel vibrant. It also makes it possible to include a few large house plants in your design. They will thrive in the sunlight and soften the border between your indoor and outdoor spaces.
As you consider how your rooms will be positioned in relation to the movements of the sun, think about where you would like a wall of windows or French doors. They can be very dramatic in a living and dining area overlooking your backyard.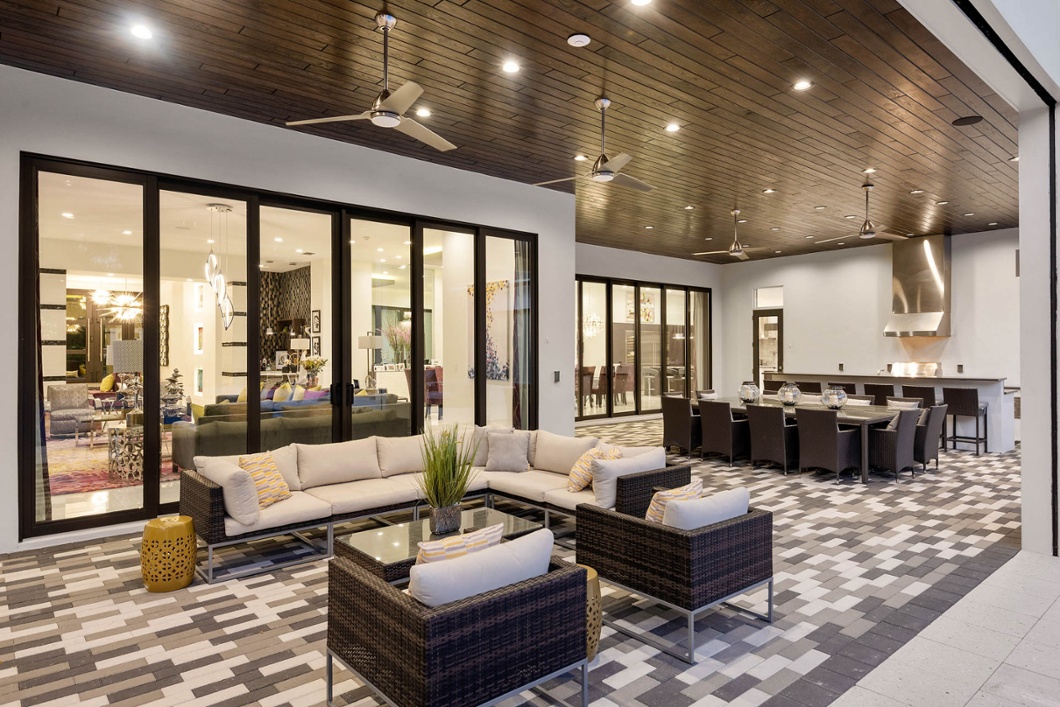 Custom Home Builders at Bella Collina
The idyllic private golf community of Bella Collina partners with several prestigious home builders. You can choose the company whose talents match your vision for your custom luxury home.
Building sites at Bella Collina could place you near our Sir Nick Faldo-designed signature golf course or the scenic lakes alongside our 1,900-acre gated community.
We're located in Central Florida's beautiful hill country that creates a striking environment compared to other areas of the state. We invite you to learn more about building a custom home here today.