Best Hairstyles for Brides with Long Hair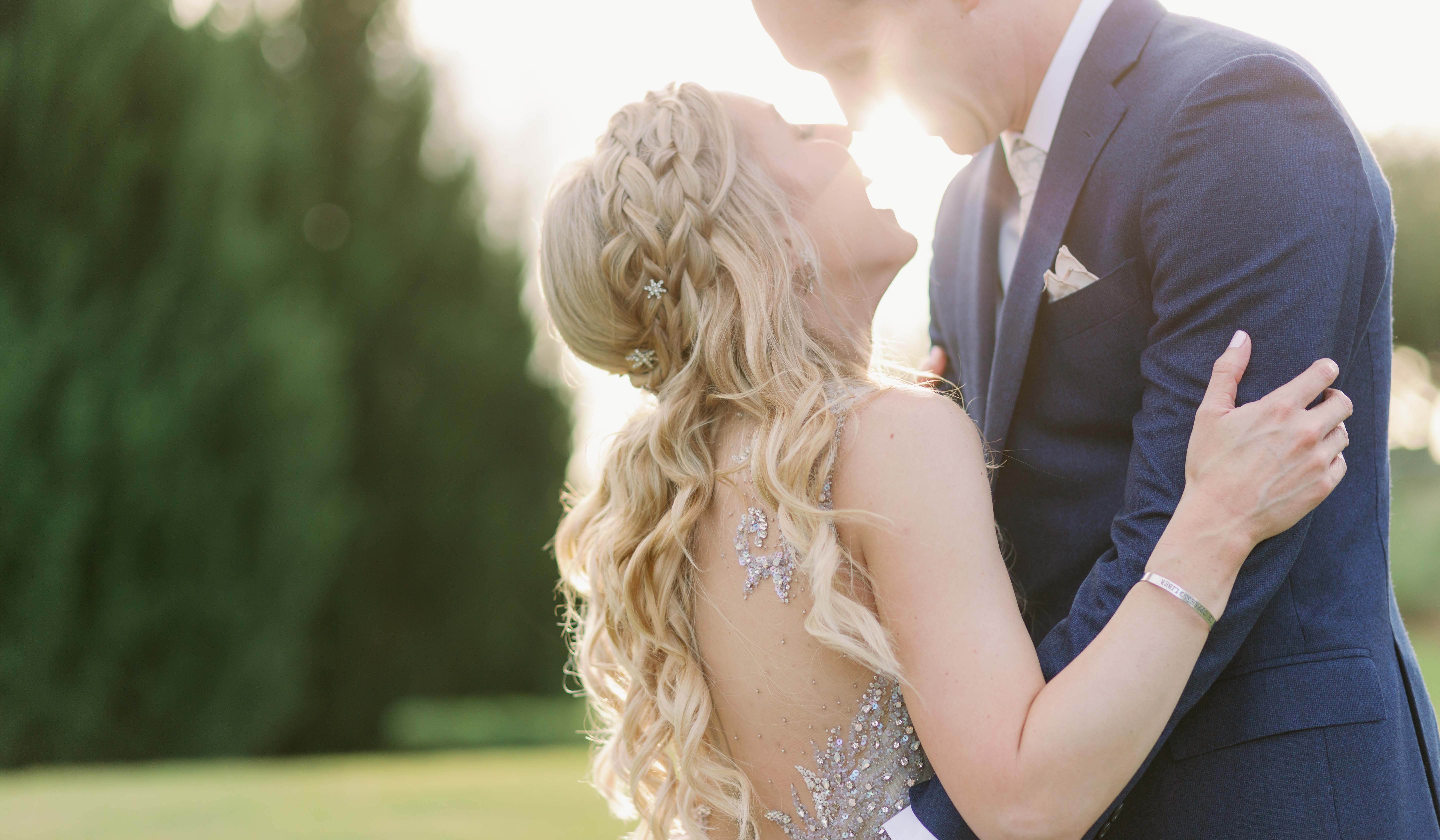 When you've got long, beautiful hair, you have many options as to what you can do with it on your wedding day. Choose a modern French twist, wear it down and wavy, or go with a half up hairstyle complete with a small arrangement of flowers. Need help deciding? Factor in things such as the weather, your gown style, and hair accessories such as a tiara or veil. We've also come up with a list of some of the best hairstyles for brides with long hair that we're sure will complement the charming Tuscan ambiance of our venue.
Tousled Chignon
This look is easy to do and works great with any hair texture. You'll be given some height in the front, with the rest twisted into a low bun in the back.
Ballerina Bun
If you prefer your hair out of your face so you can party all wedding long without the added stress of fixing your unraveling 'do, this fuss-free style is perfect for the occasion.
Fishtail Braid
Whether you prefer your fishtail braid to be sleek or messy, this hairstyle is terrific for outdoor weddings where your hair is prone to getting wind-blown.
Waterfall Braids
Both romantic and whimsical, this style is made for you to wear your hair down. Although the braid seems challenging to do, it's actually quite simple and looks beautiful with hair that is either straight or curled.
Soft Waves
Full, tousled beach waves look gorgeous with a backless dress. Begin with your natural part, and then use your fingers or a comb to run through your curls and soften them. Use a stylish clip to pin the hair away from your face.
Asymmetrical Pinup
This elegant style works great with long hair. Spin curls into a few twists and then pin them into a bun on the back of your head. For a messier look, take some random pieces of hair and let them fall loose.
Milkmaid Braids
Perfectly suited for bohemian and summer weddings, milkmaid braids are a sweet and innocent style. To achieve this look, divide your hair into two sections, braiding each side of the head. Then, wrap the braids across your head and pin, as if you're making a headband with the braided parts of your hair. Tuck in any loose ends.
Half Up
Half-up hairstyles, while simple, can still look very elegant. To prevent the hair left down from looking too thin, only pull 1/3 of the hair up, leaving the other 2/3 down. Accessorize with a cute crystal bridal comb or some antique hairpins.

No matter which romantic hairstyle you favor, you're sure to look stunning on your wedding day.