6 Reasons to Choose a Golf Club Wedding Venue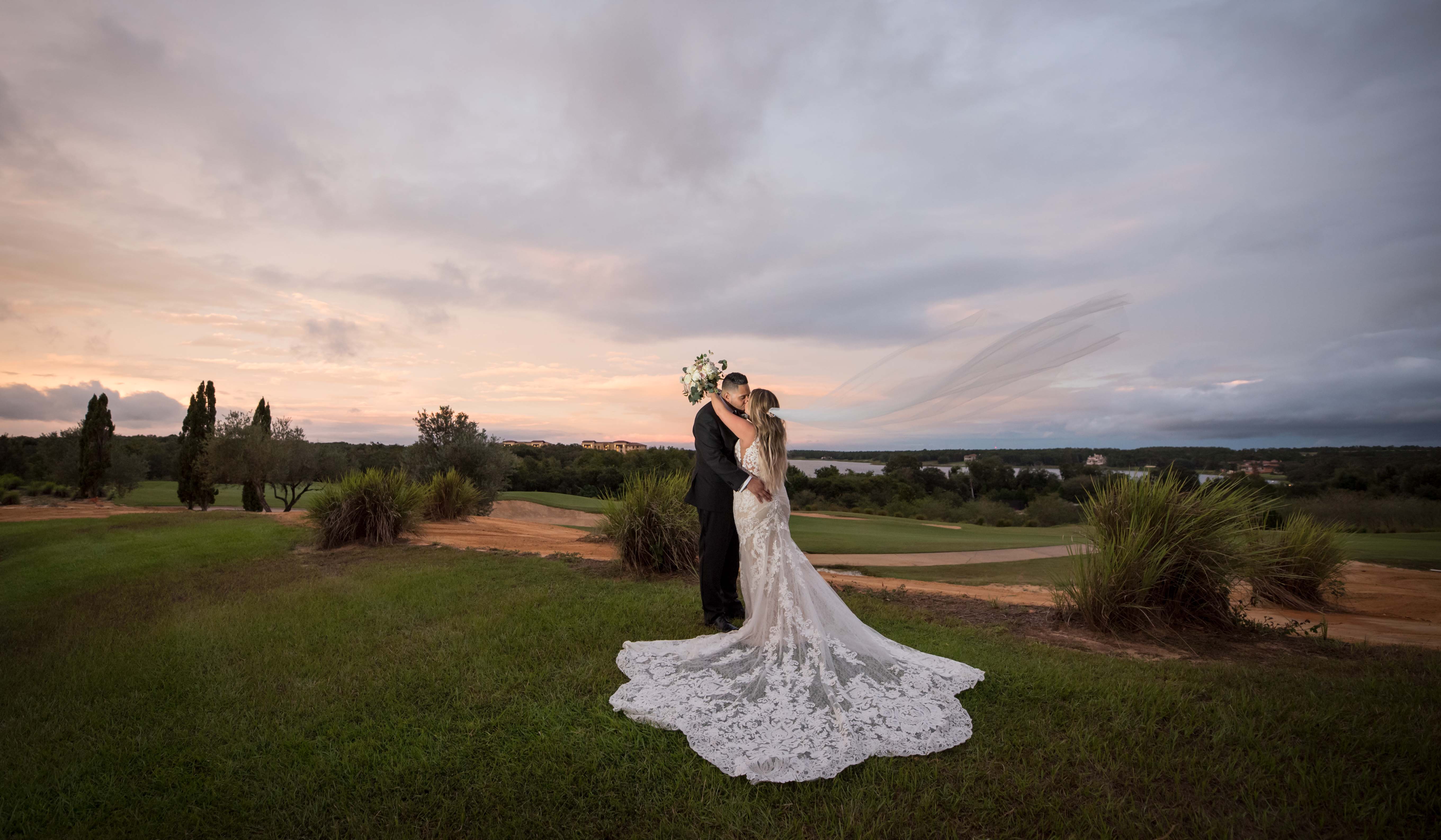 An upscale country club with a beautiful golf course on-site is not only a great place to get together for a round of friendly or competitive fun, but it also makes an excellent wedding location. There are multiple ceremony and reception spaces to choose from, which can accommodate your specific number of guests, as well as the perfectly designed landscape that makes a beautiful backdrop for your wedding day photos. Still, need convincing? Here are 6 reasons a golf course wedding venue is the perfect place to celebrate your fairy tale with your friends and family.
Exclusive features
Unlike big hotels that book multiple weddings on the same day, Bella Collina only reserves one wedding per evening, giving you access to numerous spaces that provide an intimate, exclusive feel.
Luxurious amenities
There's something for everyone to experience! While the ladies enjoy getting pampered during a luxurious spa day, the guys can appreciate a round of golf on our uniquely Sir Nick Faldo designed 18 hole championship golf course. Looking for even more fun activities to do? Our sparkling pool, state of the art fitness center, and professionally lit tennis court are all conveniently located on-site so that you can enjoy all of our amenities without ever leaving the property.
Private admission
While, we are a member's club and not open to the public, couples that book Bella Collina as their premier wedding venue, will have access to all of the deluxe amenities our one-of-a-kind venue offers.
Attentive top notch service
From beginning to end, you will be treated like one of our club members, receiving exceptional service from our staff. We understand how important your wedding day is and we take pride in making sure your celebration is fun, exciting, memorable, and full of love!
Gorgeous views
Various elevations allow you and your guests to marvel at the picturesque backgrounds our venue provides. Ivy-covered Tuscan architecture and stone steps leading to the antique wishing well at the Bell Tower will transport you to Italy. While our Reflection Pool with the rolling hills, shimmering lakes of Lake Siena and Lake Apopka, and golf course in the distance, will have you feeling like royalty as you dine beneath the twinkling lights.
Exquisite cuisine
Our experienced and talented on-site culinary chefs are excited to work with you to customize a wedding menu that's perfect for your special day. Whether you prefer a plated dinner service or a buffet style meal, we can meet your specific menu requests, while still giving you a wide range of food and beverage selections that'll satisfy you and your guest's taste buds.
When you book your wedding at Bella Collina, you can rest assured you're choosing the ideal location to marry your best friend in front of all of your guests. The atmosphere, picturesque views, on-site catering, all day use, and other inclusions our location provides is truly like no other golf club wedding venue in Central Florida. Call us today at 407-469-4999 to schedule a site tour, and we're sure you'll fall in love.