Florida's Most Extravagant Celebrity Weddings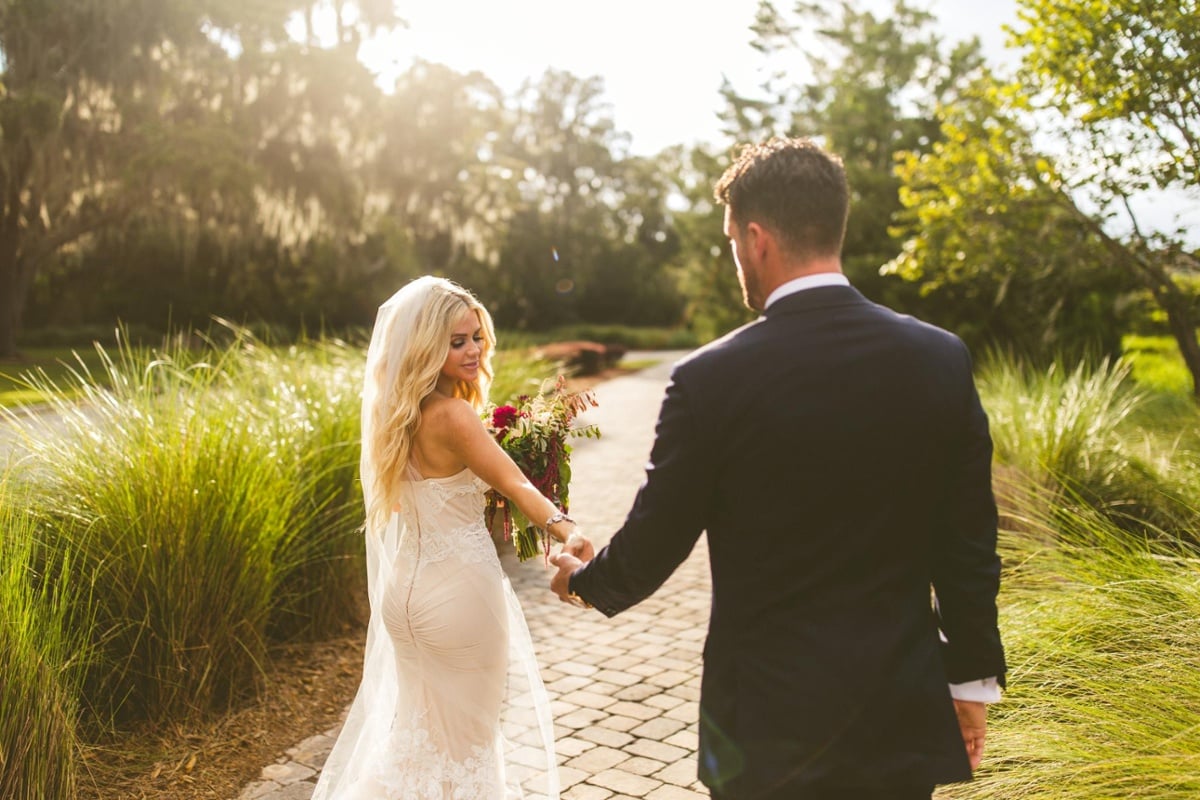 Known for its gorgeous climate and breathtaking scenery, Florida is a global destination for tourism, relaxation, and luxurious living. It's also an ideal place for people from all walks of life to commemorate the beautiful union of marriage. In fact, some of the world's most successful and famous stars have chosen to tie the knot in the Sunshine State. Here is a taste of some of the most glamorous celebrity weddings to happen in Florida.


Sofia Vergara and Joe Manganiello
The reining highest-paid television actress for seven consecutive years, Sofia Vergara (Modern Family) reportedly invited 400 guests to her 2015 nuptials to beau Joe Manganiello ("True Blood," Magic Mike XXL) at the Breakers Palm Beach resort in Florida. Despite a steep guest list that included Reese Witherspoon and Channing Tatum, the couple opted for a more traditional wedding — sans a wedding party — that only included two flower girls and a ring bearer.


Donald Trump and Melania Knauss
Before becoming the 45th President of the United States, Donald Trump married Melania Knauss in a 2005 ceremony at The Episcopal Church of Bethesda-by-the-Sea in Palm Beach, Fla. An extravagantly huge reception followed in the ballroom of Mar-A-Lago, Trump's Palm Beach home, where guests such as Bill and Hillary Clinton, Billy Joel, and Matt Lauer enjoyed caviar, Cristal champagne, and a Grand Marnier cake among 10,000 flowers. Big league, indeed.


Michael Jordan and Yvette Prieto
Also held at Palm Beach's Episcopal Church of Bethesda-by-the-Sea, basketball icon Michael Jordan's 2013 wedding to model Yvette Prieto cost a reported $10 million-dollars — the most expensive celebrity wedding in Florida to date. No. 23's second wedding was attended by 300 guests including Spike Lee, Patrick Ewing, and Tiger Woods. While there was no sign of Bugs Bunny, the Space Jam star's lavish reception at Bear's Club in Jupiter treated guests to performances by Usher and Robin Thicke.


While South Florida has long been a go-to wedding destination for ritzy over-the-top excess, more and more people are now turning to the rolling hills and serene luxury of Central Florida's Bella Collina. With gorgeous Tuscan-inspired architecture and a luxury clubhouse, Bella Collina offers a unique and stunning backdrop that cannot find anywhere else in Florida.


Click here to learn more about the secret beauty that awaits.