Kim & John: A Bella Collina Love Story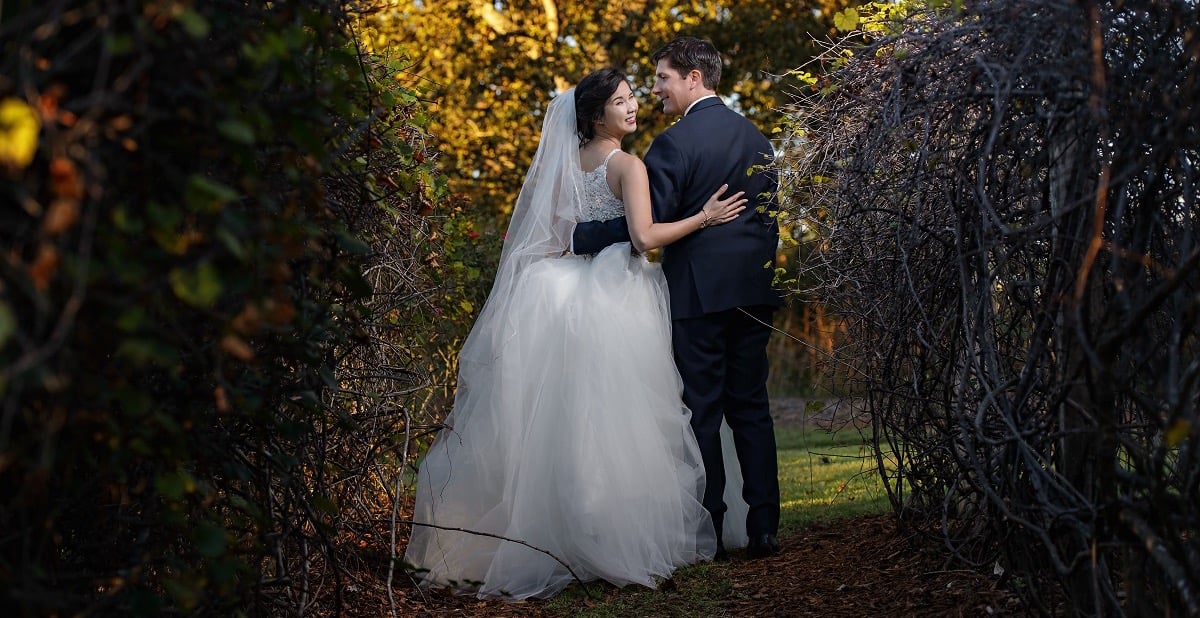 Kim and John's story is truly one of fate. After the two met at orientation for work, their relationship blossomed. They started a family with the addition of their beautiful dog, Colby, who even helped John propose! After visiting Bella Collina and falling in love with the Tuscan-inspired architecture, they knew it was the place to have their perfect day. Share with us in Kim and John's story of love.

HOW DID YOU TWO MEET?
We were both working at Universal Orlando and met at the team member preview for the Hollywood Rip Ride Rockit™ roller coaster through mutual friends.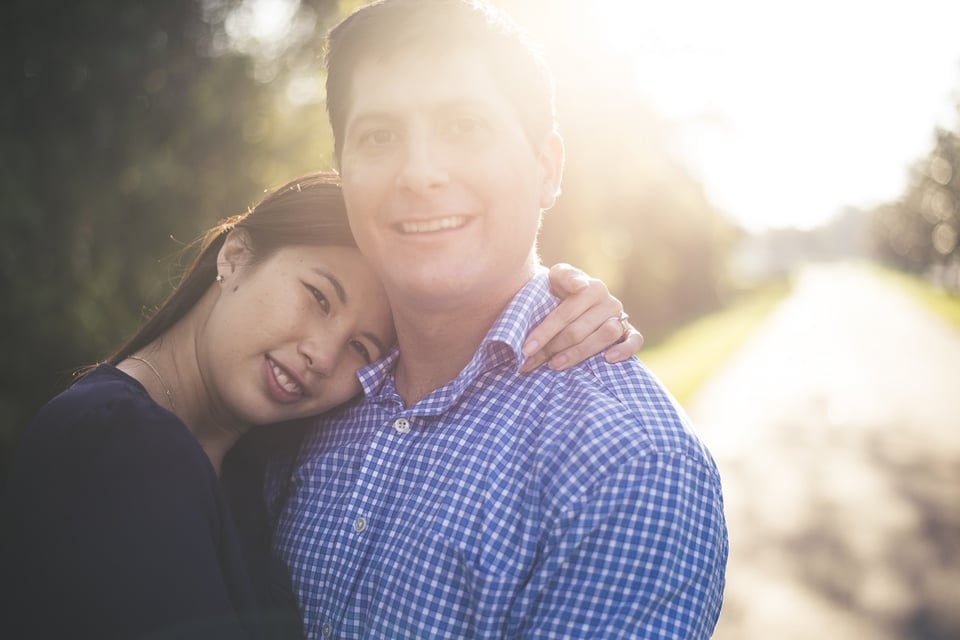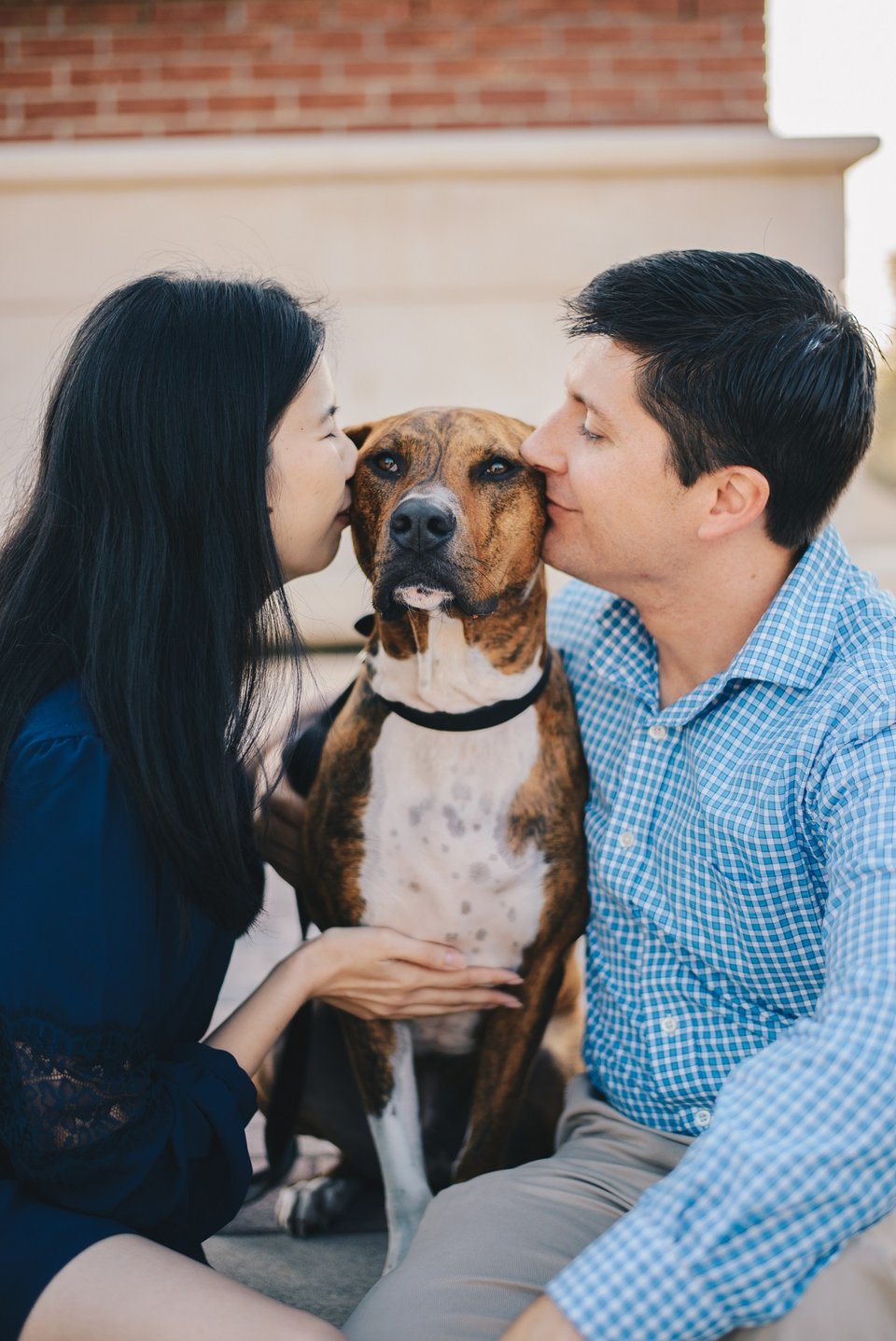 HOW DID JOHN PROPOSE?
We are very chill people, so one day John just asked and had our dog, Colby, present the ring.

WHAT WAS YOUR FAVORITE MOMENT OF YOUR WEDDING NIGHT AT BELLA COLLINA?
My favorite moment of our wedding at Bella Collina was when we walked into the reception in the ballroom. It was simply stunning and took my breath away. After months of planning, it was the moment where everything came together. It was also the first moment we could relax and just enjoy the ride. The staff was incredible and everything ran so smoothly.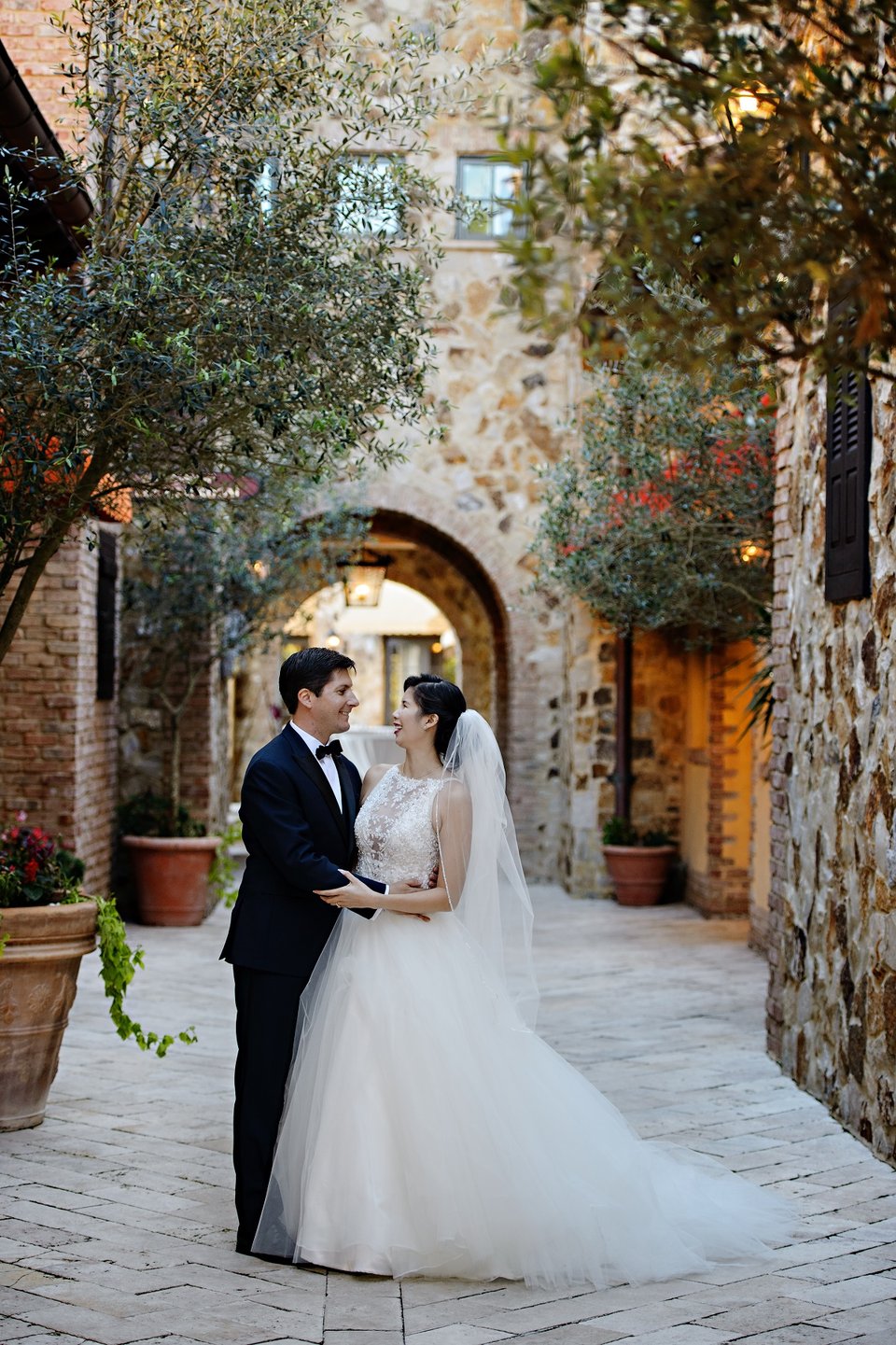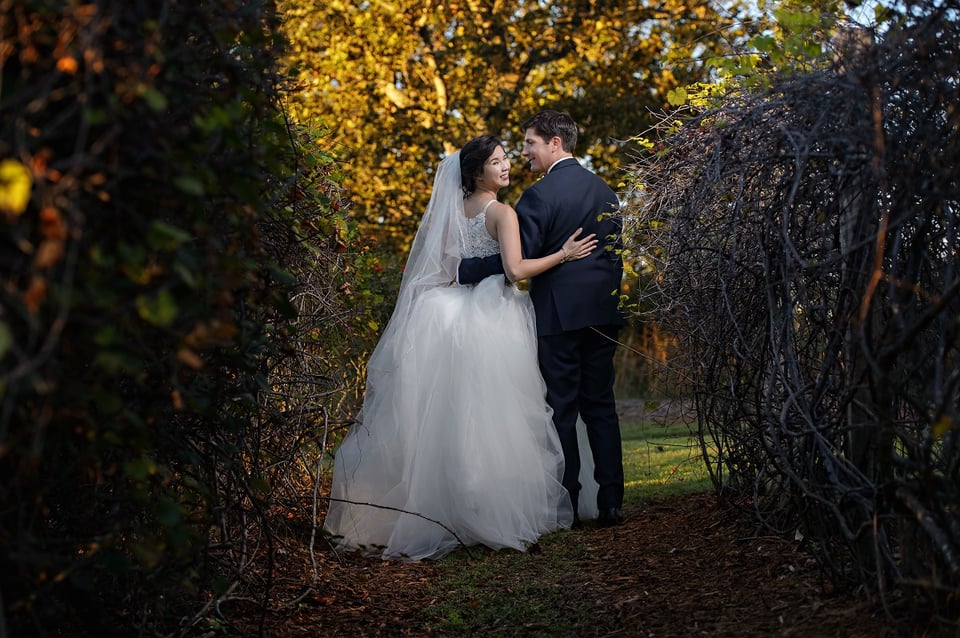 WHAT WAS YOUR FAVORITE MOMENT OF THE NIGHT FOR YOUR GUESTS?
My favorite moment for our guests was from the very beginning with our ice sculpture/champagne entrance to our crazy dessert bar with Chef Ellie. There were so many moments where I wish I was a guest at our wedding.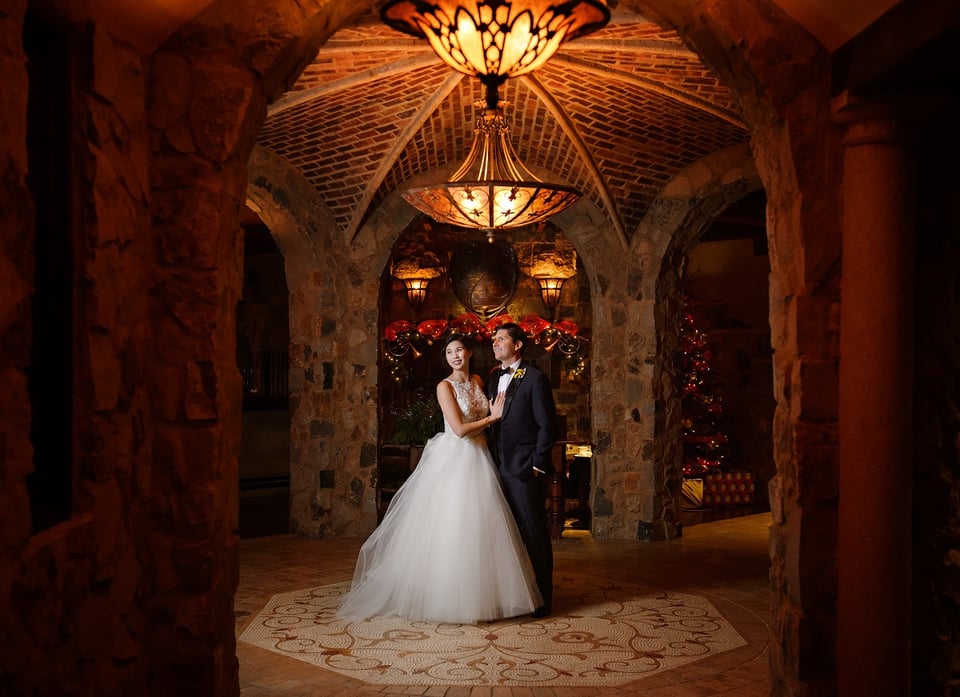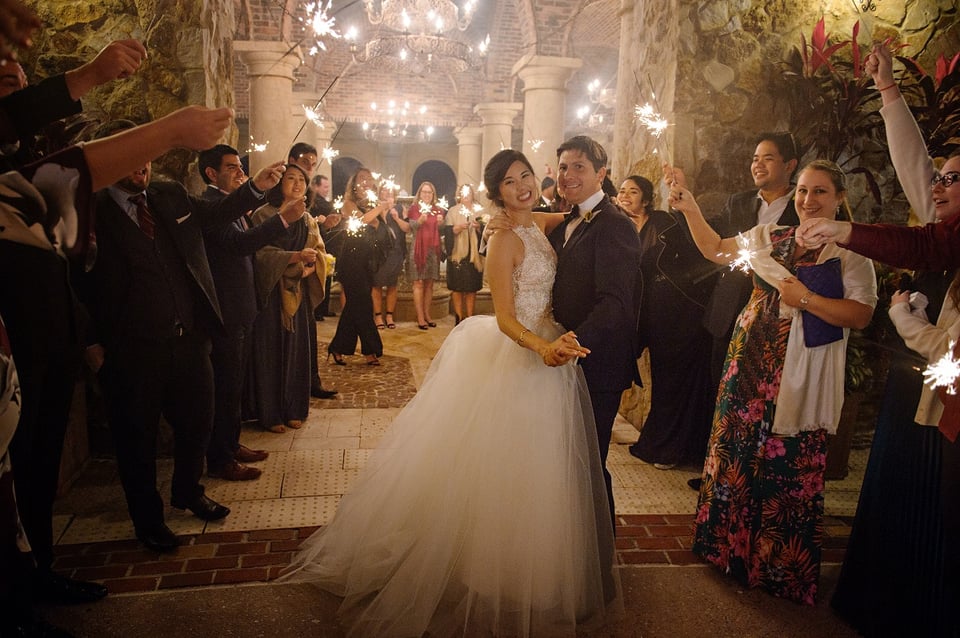 WHY DO YOU LOVE BELLA COLLINA AS YOUR WEDDING VENUE?
Bella Collina is the most beautiful wedding venue in Central Florida and definitely has the "Wow" factor. I also wanted a venue that did not cater their food. From the moment I saw Bella, I knew this is where I wanted to get married. From the moment I tasted the food, I knew there was nothing to worry about. And from the moment that I met the staff, I knew that the hospitality was top notch.

WHERE DID YOU GO ON YOUR HONEYMOON, AND WHAT WAS YOUR FAVORITE MOMENT?
For our honeymoon, we took a river cruise through the Danube to see the Christmas Markets in Germany. It was an incredible journey, though cold for us Floridians. My favorite was visiting the Schönbrunn Palace in Vienna. John and I have an affinity for history and this palace was the center of a lot of European History. They also don't have buildings quite like this in America. It was a culturally wonderful experience.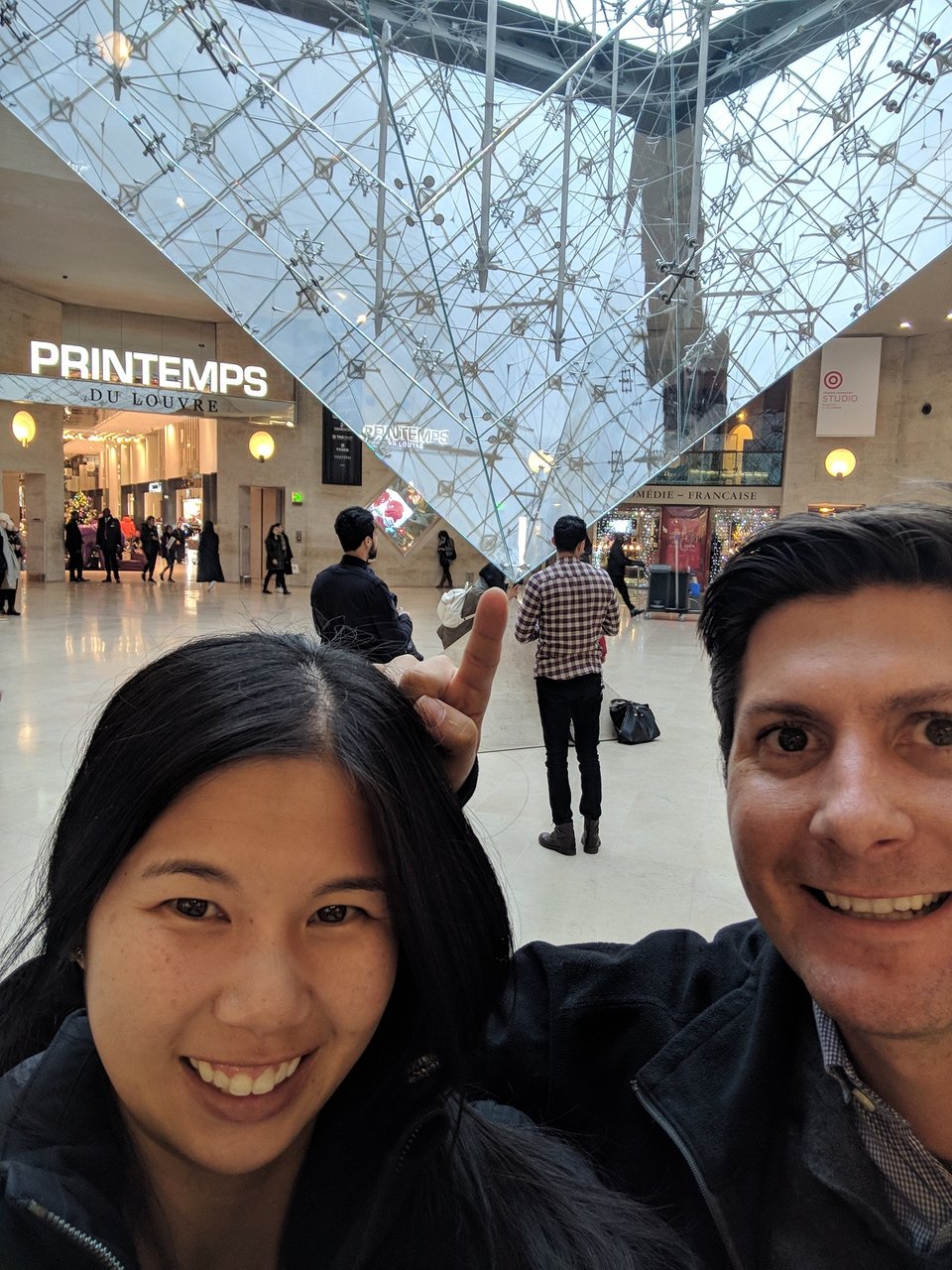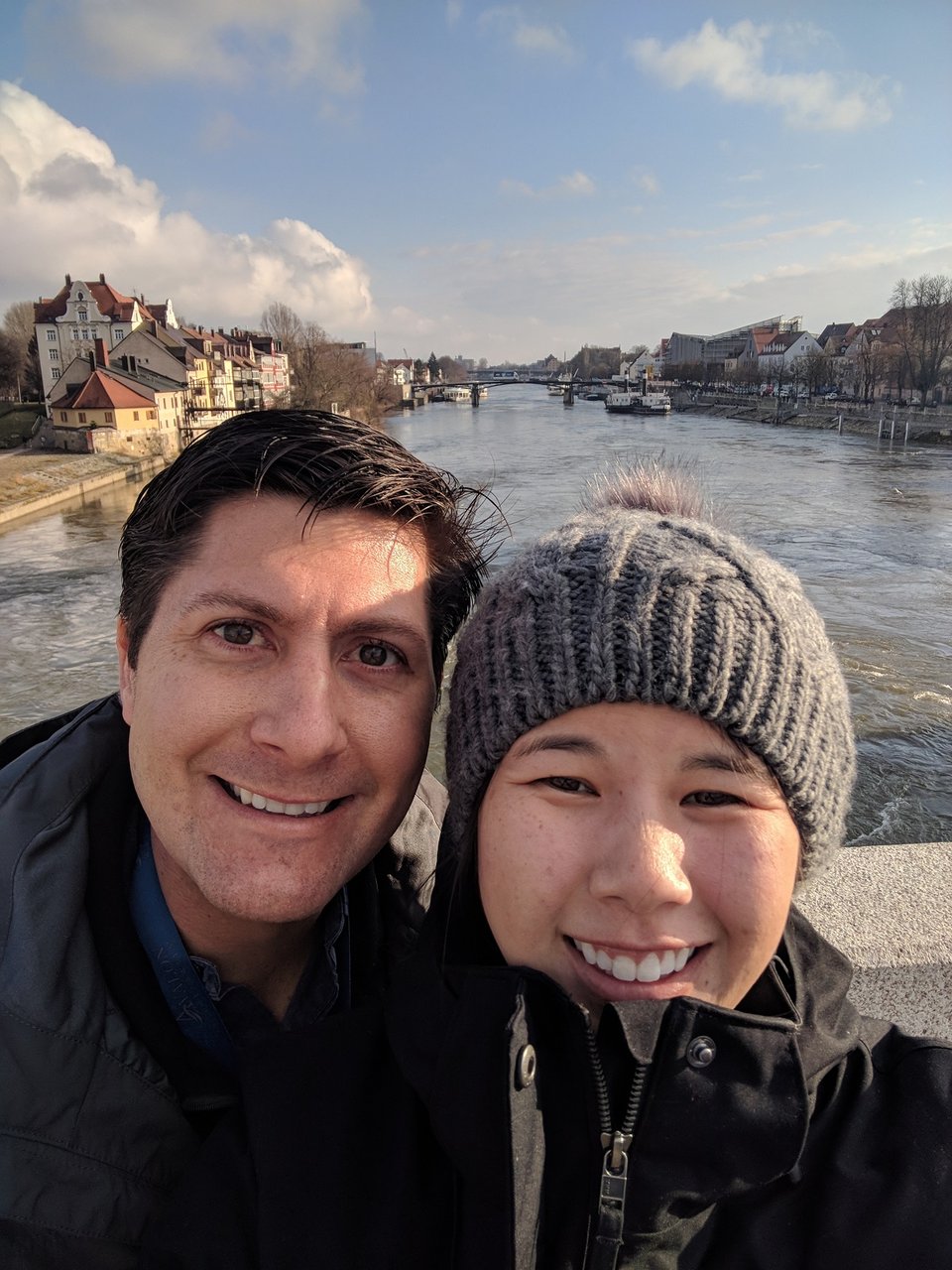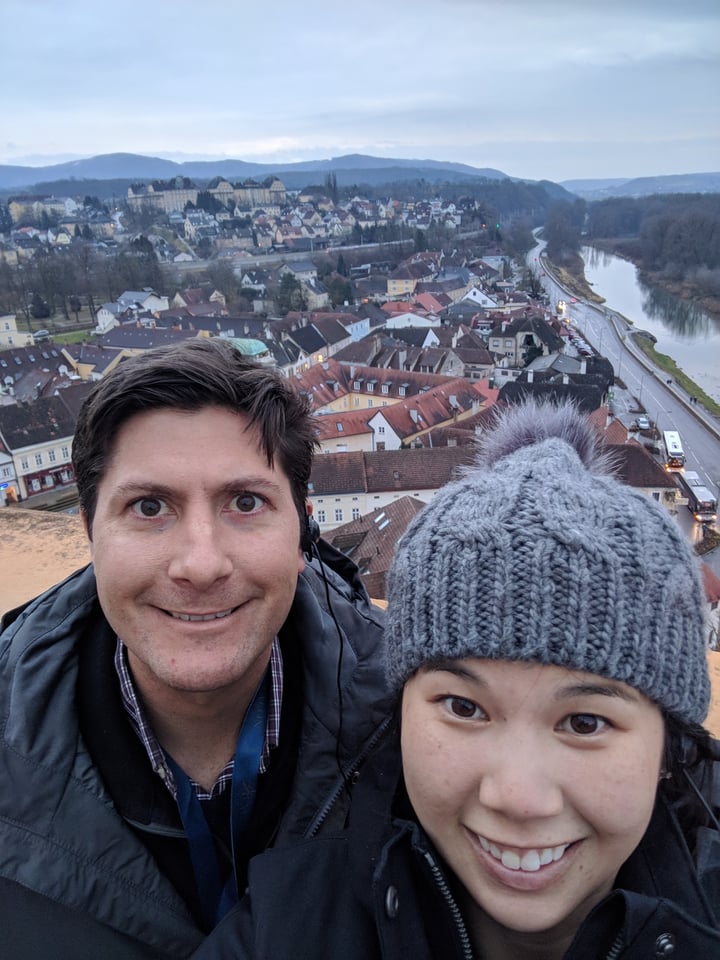 When you have a wedding at Bella Collina, you know you'll get the day of your dreams. With seven different venues all radiating Tuscan beauty, you can take your guests on a trip to Italy without leaving the country. We are always excited to help our brides customize a beautiful, one-of-a-kind wedding and excel at creating a stress-free experience for their big day.


VENDORS
Thank you to all the incredible vendors who helped make this wedding magical!

Wedding Photographer: Asaad Images
Wedding Coordinator: Signature Weddings
Flowers: In Bloom Florist
Ceremony Entertainment: Christine MacPhail
Entertainment and Lighting: Event Concepts
Cake: Party Flavors
Linens: Kirby Rentals
Ice Sculpture: Ice Pro