Construction Started on New Toll Brothers Model at Bella Collina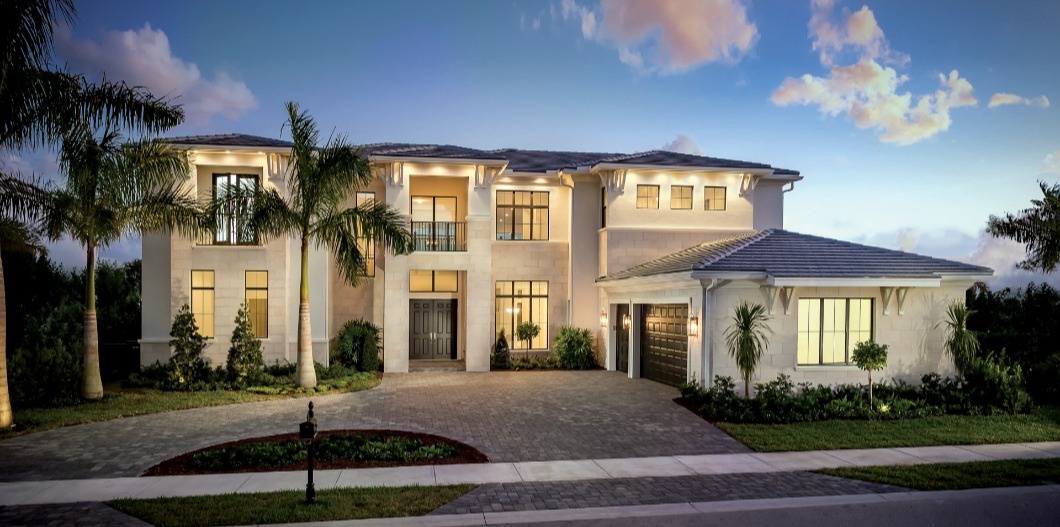 Initial planning is now complete and construction has started on another luxury home model at Bella Collina. The plan, offered by award-winning builder Toll Brothers, is designed to showcase many of the personalized features and specialty options that the company, founded in 1967 by brothers Bruce and Robert Toll, is known for.
It is sure to be another fine example of the distinctive architecture and unrivaled choice offered by this celebrated golf course community in central Florida.
A home builder that is expected to close over 10,000 luxury homes by fiscal year end 2021, Toll Brothers is committed to excellence from first contact through final client move-in. And the dedication to satisfaction doesn't end there but continues throughout the warranty period and beyond.
This is a company that works hard to ensure an extraordinary customer experience as well as a luxury product.
Toll Brothers has twice been honored as National Builder of the Year by Professional Builder magazine, is a recipient of the same designation by BUILDER magazine, and is proud to have earned a spot on FORTUNE magazine's World's Most Admired Companies list for the past 10 years.
Luxury Is the Norm at Toll Brothers
Toll Brothers is a company that sets the bar high for quality and strives to exceed expectations for performance.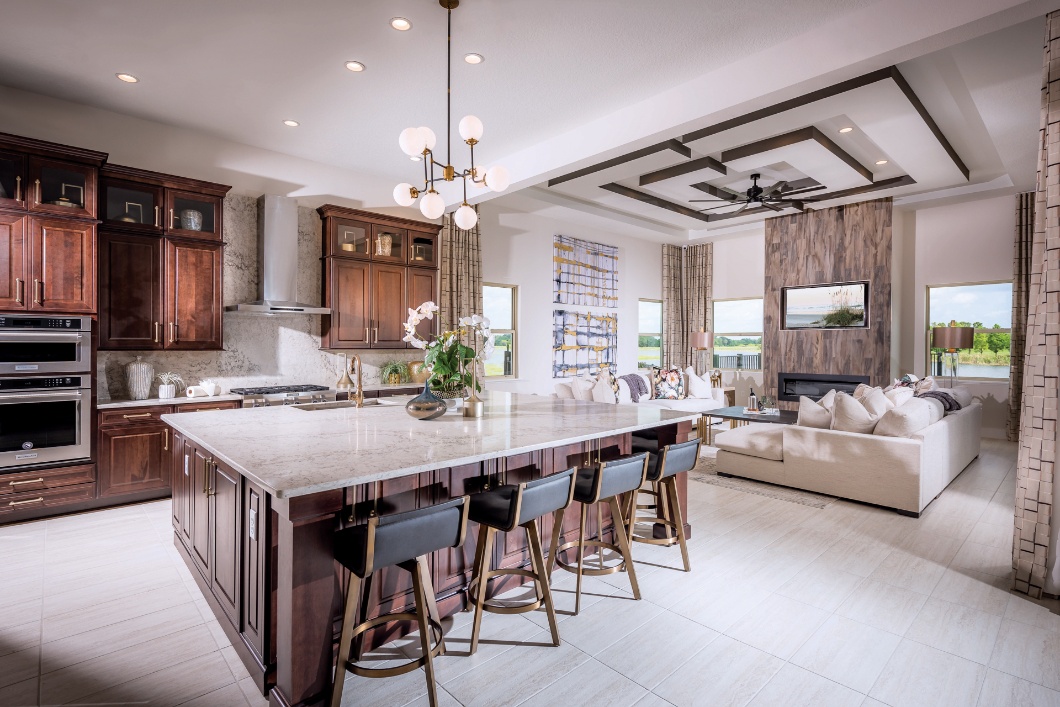 Luxury is not an extra in a Toll Brothers home. Instead, desirable features like 12-foot ceiling heights on the main floor and 10-foot ceilings on the second floor, 8-foot entry doors, energy-saving and water-conserving modern appliances, plumbing fixtures and lighting, eco-friendly finishes, programmable thermostats, and pre-wiring for advanced communications technology are considered standard on a Toll Brothers home.
With unique floor plans oriented specifically to each site, homes also feature coordinated interior and exterior color schemes, elegant bath designs, specially-crafted and finished kitchen cabinets, natural stone or solid-surface countertops, a variety of flooring choices, unique ceiling treatments, abundant storage, and functionally-outfitted convenience features.
If customers want specialty items, including outdoor kitchens, wine storage rooms, or anything else to add to the enjoyment of their home and life, Toll Brothers will take those ideas and try to make them come alive in the home.
With in-house design consultants to work with potential buyers from the very beginning of each design-build process, the Toll Brothers Design Studio team offers buyers an unparalleled ability to personalize a home design. There are no cookie-cutter plans that require clients to make a choice from "column A or B."
From the first meeting through the final pre-move-in inspection walk-through, the Toll Brothers experience is designed to ensure that the home building process is not only pleasant but personalized, and that the completed home is exactly what was expected and will continue to delight for many years to come.
What to Expect When You Contract with Toll Brothers
Communication is a key component of the Toll Brothers' experience, with regular builder/client conferences scheduled during the planning phase and throughout the 12- to 14-month construction period.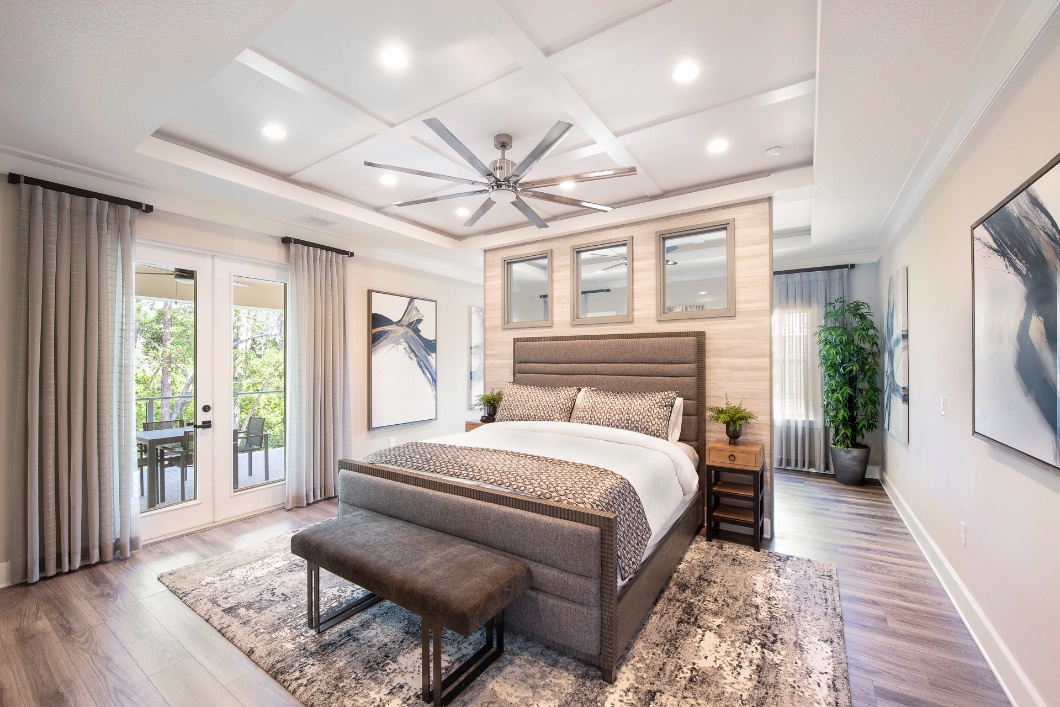 Buyers enjoy a direct line of contact with the company's construction managers and area production supervisor through the Toll Brothers Bella Collina sales consultant. Each buyer can expect to receive periodic photo updates and telephone reports, and questions or concerns are always addressed promptly and dealt with efficiently.
The commitment to satisfaction doesn't end when a family moves into their new home. The Toll Brothers Limited Home Warranty begins at closing and features a one-year materials and workmanship warranty, two-year systems coverage, and 10-year structural guarantee.
In addition, this satisfaction-driven company includes a one-month and 11-month "post-settlement" walk-through with a Toll Brothers Customer Care representative, offering each owner an opportunity to ask questions, schedule any warrantable service requests, and address specific concerns after actually living in the home. Owners also have access to an online platform dubbed My Toll home.
This is a company with a 30-year history of building exemplary golf course homes, beginning when Toll Brothers became affiliated with an Arnold Palmer signature community in Pennsylvania. The company now builds in 24 states and is well known for delivering premium-quality luxury homes that respect the natural beauty and luxury surroundings of golfing communities.
Complementing the Bella Collina Community
Toll Brothers is a welcome addition to the roster of exemplary builders available in the gated Bella Collina community near Orlando. Known not only for its championship Nicki Faldo-designed golf course, but for its beautiful natural surrounds, its two lakes, its world-class spa and clubhouse, its prime location not far from legendary entertainment destinations like Disney World and Epcot Center, and its lifestyle options.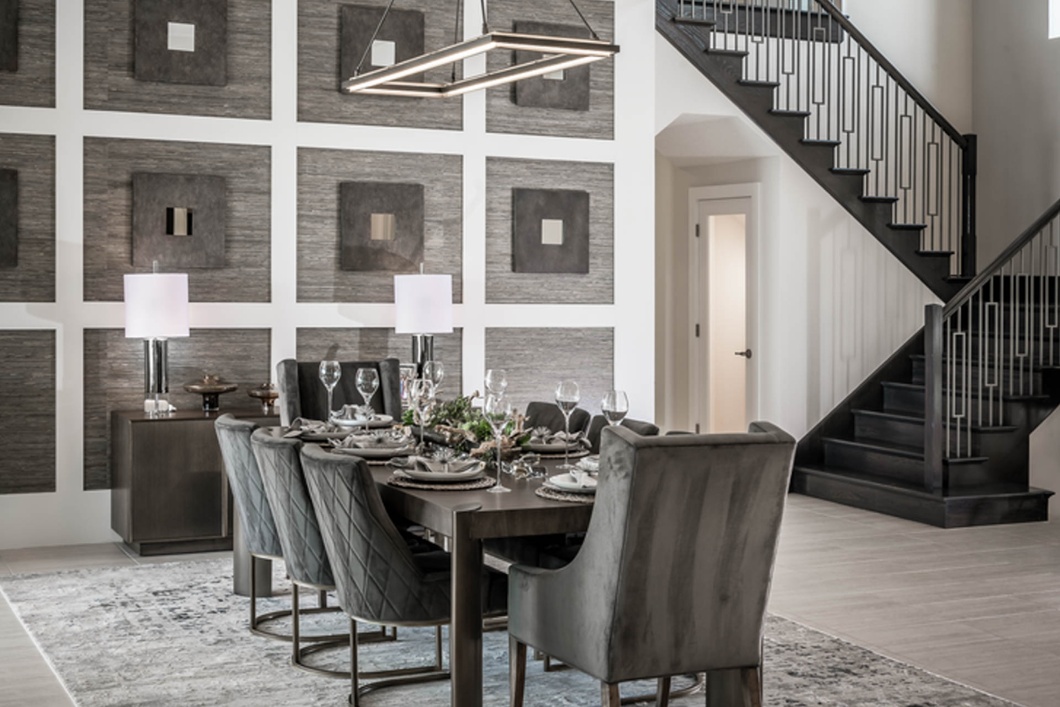 Not only are golf course lots available for custom homes, but there are estate-sized building sites with views of the lakeshore and the rolling hills, a condominium community with opportunities to rent while a new home is under construction, and a variety of areas that have unique individual character within the larger Bella Collina community.
If you would like more information about Toll Brothers, or any of the builders in Bella Collina, feel free to contact us to request additional information. Discover the Bella Collina lifestyle and opportunities to become a resident of this luxury community. Schedule a personal tour and even a weekend stay in the lakeside condominium to experience the Bella Collina lifestyle for yourself.
We look forward to welcoming you to Bella Collina for a day, a weekend, or a lifetime!