Community, Sport, and Lifestyle: A Dive into the Unique Appeal of Luxury Golf Community Living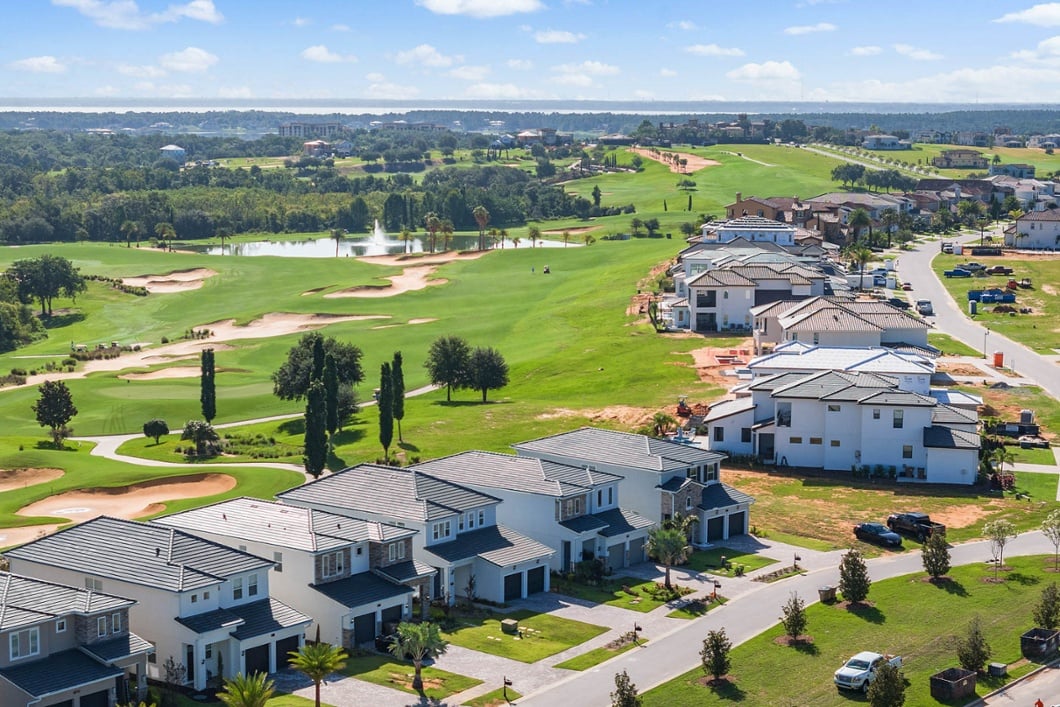 Residing in a luxury golf community is an exceptional experience, allowing you to be in prime proximity to the sport you love. It allows you to play golf more frequently, helping to improve your game, while providing a magnificent backdrop for your home.
However, living in a golf community isn't all about golf; while it's the focal point, golf communities have so much more to offer. You can expect the community to offer other sports, luxury amenities, and an innate sense of community.
If you're considering luxury golf community living, here are some unique appeals you can expect to experience.
Community Values
If you've never lived in a private development, you'll be delighted at the sense of community inherently bred in these neighborhoods. Whether gated or not, luxury golf communities yield much less through traffic than traditional residential neighborhoods.
This creates a peaceful sense of seclusion and safety.
One of the most appealing aspects of golf community living is the sense of camaraderie that develops among residents. These communities typically organize social events, tournaments, and other activities that bring residents together. Such events foster a strong sense of belonging and create opportunities for making lasting friendships with like-minded individuals who share a passion for golf and a desire for luxurious living.
Furthermore, the amenities within the golf community are designed to unite neighbors. From sports to community spaces, exciting events calendars, and clubhouses, the amenities are private and fun, with shared spaces that help you make lifelong friends.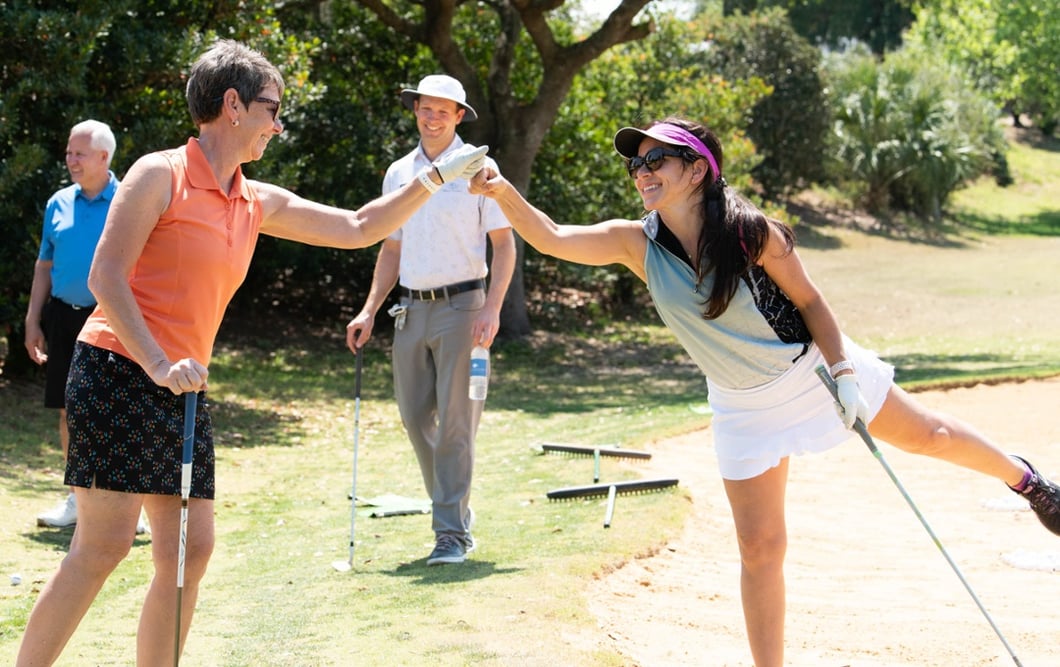 A Penchant for Sports
Sports are at the heart of luxury golf communities. Magnificent neighborhoods set amid picturesque golf courses invite golf lovers from all walks of life. Whether you're a golf spectator or avid player, living in a golf community puts you in a prime position to golf year-round.
From enjoying your morning coffee overlooking the 9th hole to preferential tee times, golf is always at your fingertips.

Besides golf, many luxury communities offer other onsite sports facilities. It's not uncommon for golf communities to have tennis, pickleball, and basketball courts, as well as lap pools and fitness centers. As a result, there's something fun for all residents.

While group sports may not be for everyone, the golf course's beauty and impeccable landscaping make for perfect walking, running, and hiking scenery.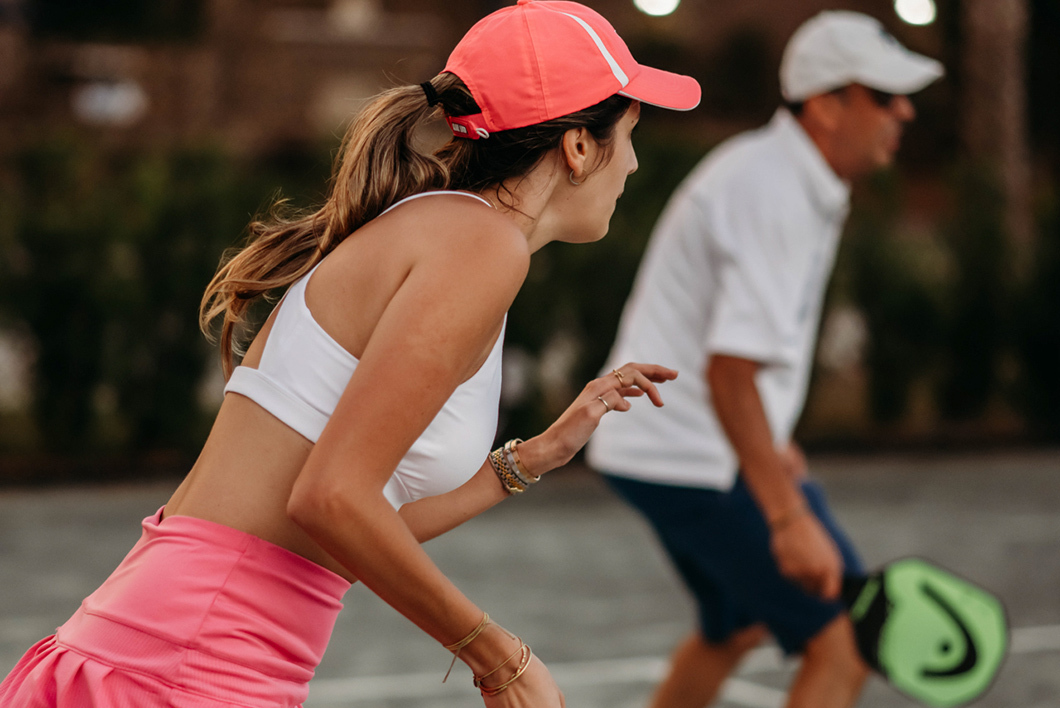 Luxury Lifestyle
By far, what sets a luxury golf community apart from most other communities is the upscale offerings made available to its residents. Catering to a lux lifestyle, private golf communities offer amenities such as resort-style spas and pools, as well as upscale clubhouses and world-class dining.
The focus on providing exquisite amenities ensures that residents can relax and enjoy a high-quality lifestyle within the community.

Furthermore, living in a golf community offers a peaceful, serene environment within a picturesque setting. Residents can enjoy the tranquility and privacy of their community away from the hustle and bustle of city life.
A Community That Checks All the Boxes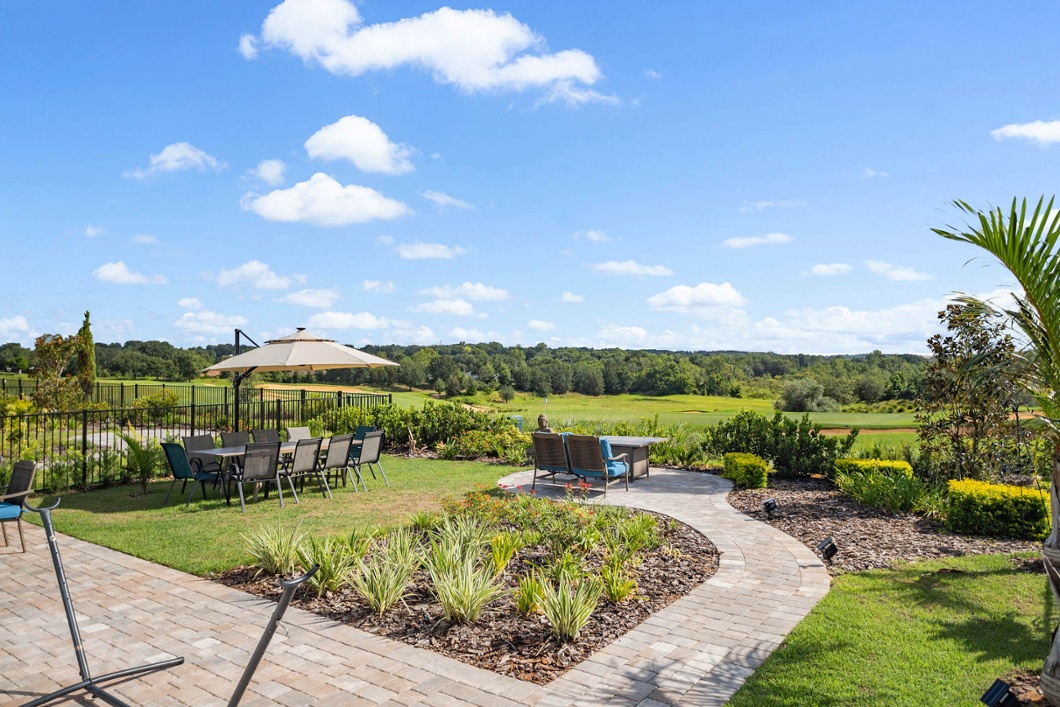 Lavish Homes
In addition to its stunning location, homes in golf communities are built with high-quality materials and top-of-the-line features. They often boast spacious layouts, gourmet kitchens, luxurious bathrooms, and state-of-the-art technology. Residents can expect premium finishes, custom designs, and an overall sense of sophistication.
Furthermore, golf community homes offer unparalleled security and privacy. These communities are typically gated and have strict security measures in place, ensuring the safety and privacy of their residents.
A Community That Checks All the Boxes
Golf communities offer a combination of prime location, high-quality home construction, exclusive access to golf facilities, security, privacy, and a range of additional amenities. Residents enjoy a comfortable, fulfilling lifestyle, catering to their love for golf and desire for high-end living.
On the outskirts of Orlando Florida, Bella Collina is home to a world-class, award-winning Sir Nick Faldo golf course. The course alone is enough for any golf enthusiast to choose this community. Add to it the magnificent setting, luxurious homes, and amenities galore, and you've got a recipe for the most unique gated community in Central Florida.

Some of the characteristics that set this community apart from others include:
18-hole championship golf course
Premier golf academy
Annual tournaments and outings
Tennis complex
Pickleball courts
Full-service pro shops
Full-service fitness center
Fitness classes
Luxury pool with pool deck
Poolside cabana bar
Whirlpool spas
Member-exclusive restaurants
A full-service spa
Several event spaces
If you're looking for a luxury golf community in Central Florida, Bella Collina should top your shortlist. Contact the Bella Collina real estate professionals today to find out all you need to know about home ownership at Bella Collina.