Choosing the Perfect Wedding Photographer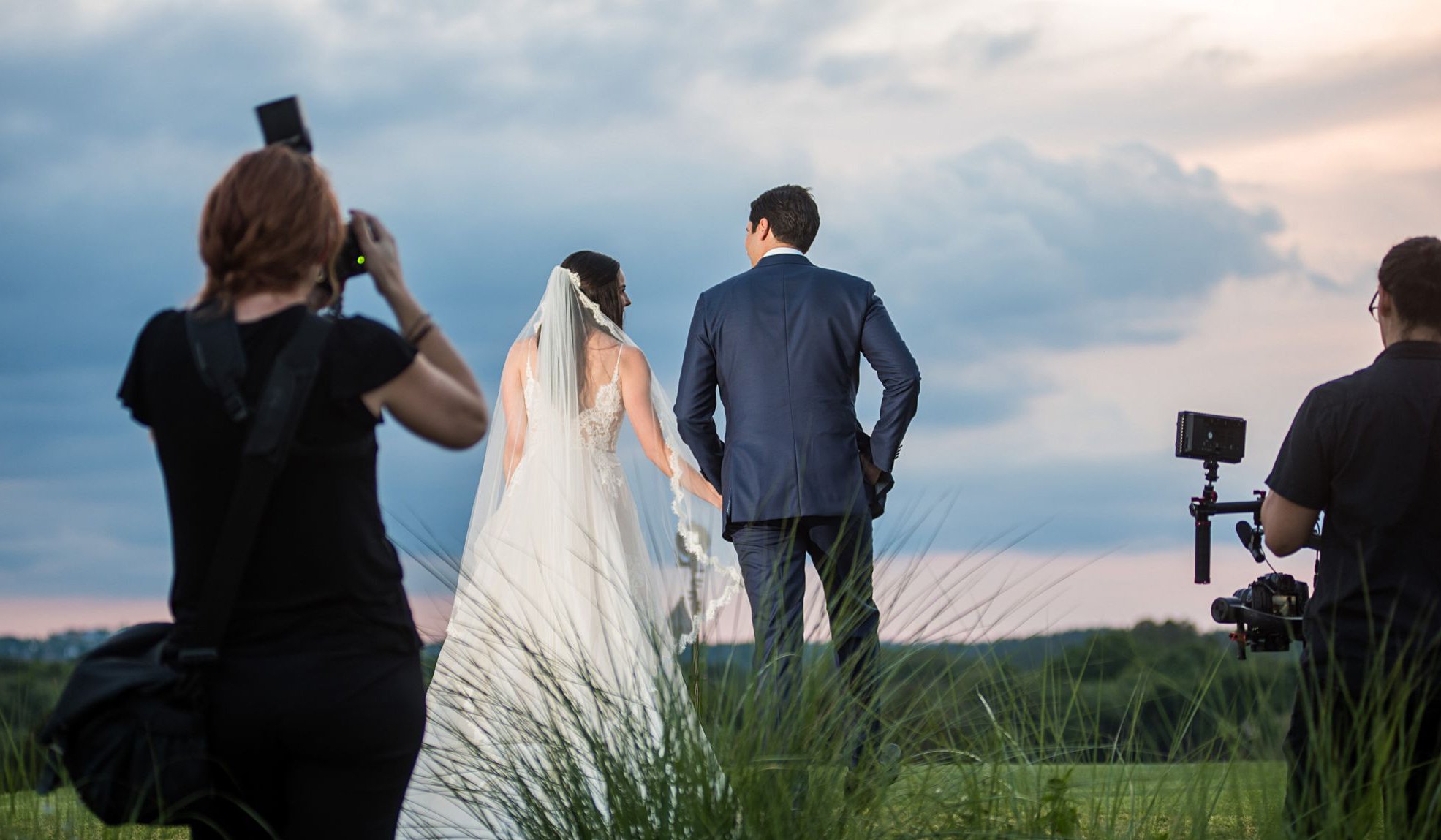 When planning a wedding, the cake can be tasted, the music heard, and the flowers smelled. However, a wedding photographer can only be judged on their past work. It takes a keen eye and clear vision to find a photographer that will bring to life the image you've dreamed of for your wedding day. Here are some tips to help you choose the perfect wedding photographer to capture the biggest day of your life.

Do Your Research
Search online for local wedding photographers in your area and ask your married friends for recommendations. Once you narrow down your search, browse through their wedding portfolio to be sure their photography style matches what you imagine for your big day.
Interview Possible Candidates
You've seen that they can shoot a pretty picture, now you need to know if they are compatible with you. If you are not completely comfortable and at ease with your photographer, it will show through in the pictures — and no one wants awkward wedding photos. Reach out by email or phone and get to know the person behind the lens. You're essentially inviting them to your wedding, so make sure you trust and like them.
Decide on a Style
Professional photographers can shoot wedding photos in a variety of ways. You can either opt for more traditionally posed pictures, a more casual, photojournalistic aesthetic, or a combination of both! Most photographers also prefer to shoot on digital. Not only is the resolution excellent, but digital images are easier to edit, share, and convert from color to black and white. If you prefer the artistry of film photography, it will most likely cost you extra.
Establish a Budget
Professional wedding pictures can be expensive. Photographers generally ask for an hourly "shooting fee" that will cover the length of the day's events from your pre-ceremony hair and makeup to your grand exit from the reception. They may also require you to pay for their transportation, lodging, and dinner. Compare rates between your top photography candidates and ask what your complete package includes, how long it will take them to edit the images and get them back to you, and if you will own the rights to your wedding photos. Choose the one whose answers to those questions fall within your budget and timeframe.
Communicate Your Needs
Make sure you know how many photographers you are getting for your money. Many photographers work with an assistant or second photographer so that they can cover more ground and get shots from multiple angles during your weddings most memorable moments. Some photographers also offer videography services. If you want both images and video of your wedding (you will), then choose a photography team that either can handle both, or one that will blend into the background and not step on your videographer's toes.
Plan Your Day Together
Once you've picked the right photographer for you, invite them to accompany you on a tour of Bella Collina to run through each of your day's main events. As you walk through our breathtaking views, lush green landscape, and incredible Tuscan architecture, you and your photographer can visualize the best vantage points to capture each smile, happy tear, and kiss. To view available dates and schedule a tour, call us today at 407-469-4999.