Bringing the Indoors Outside: A Guide to Blending Your Spaces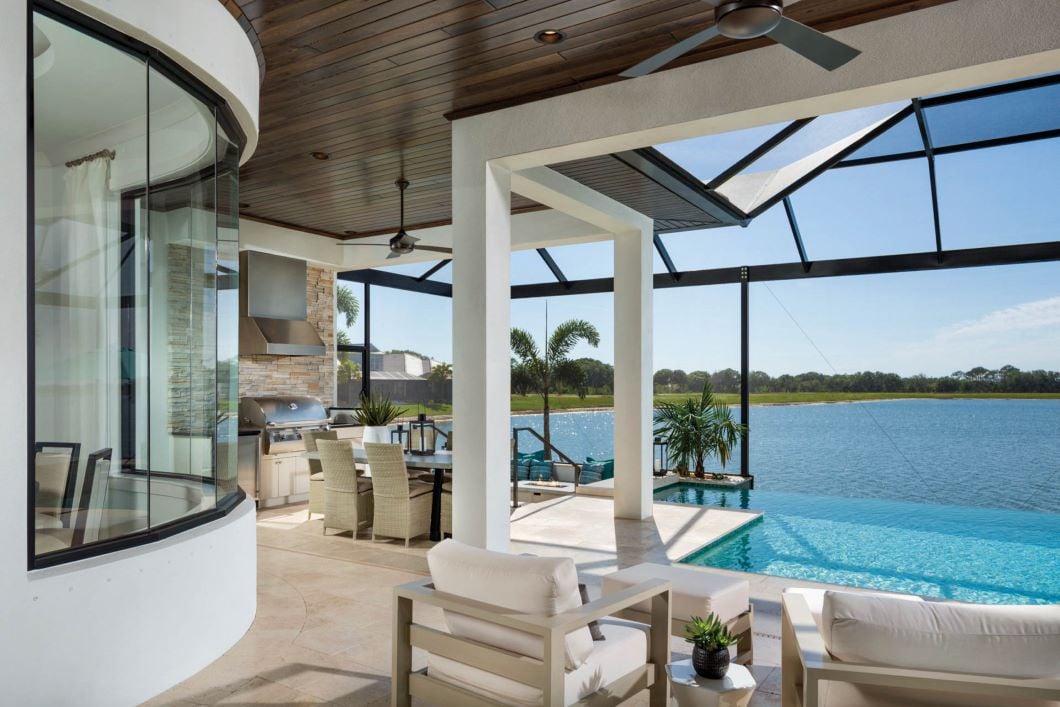 Look at most any design magazine, and you'll find an emphasis on outdoor living space in luxury home design. Spending time outdoors as a family and when entertaining friends is highly valued, and homeowners want the perfect space to accommodate both. However, it is equally important that the exterior design flows well with the interior.

When designing a custom home, you can enhance the final results by artfully integrating the indoor and outdoor living spaces. In this way, you achieve a holistic living environment.
Here are some great ideas to help blend your indoor and outdoor areas.
1. Incorporate Wide Windows and Glass Doors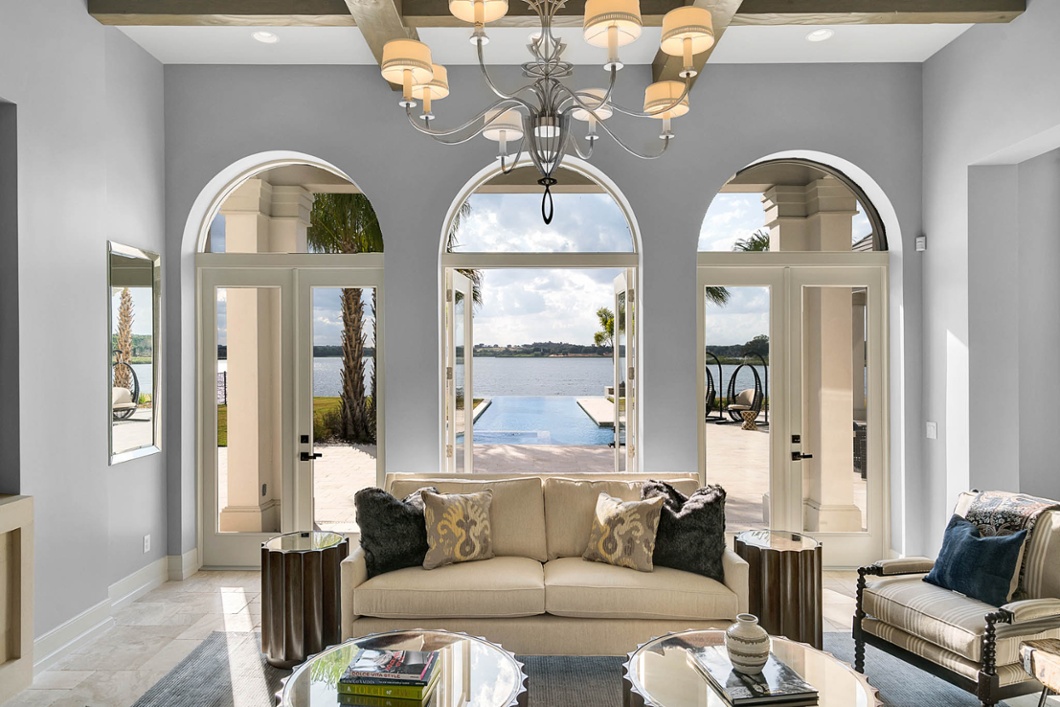 Letting natural light inside is the foundational principle of blending indoor and outdoor spaces. You can accomplish this by using large windows and glass doors.

The glass wall effect improves the room with pleasing natural light and draws the occupants' eyes outward to an inviting outdoor scene. Keep in mind that windows and doors should frame your best exterior view when possible.

Using one or more sliding patio or French doors ensures easy movement between spaces. Avoid blocking the windows and doors with furniture. You want a comfortable flow between inside and outside.

A designer should also consider the placement of windows and doors to the sun. Too much afternoon sun inside can make a room uncomfortably warm or glaringly bright. Temper these effects with window treatments or a more significant roof overhang.
2. Keep Indoor and Outdoor Spaces on the Same Level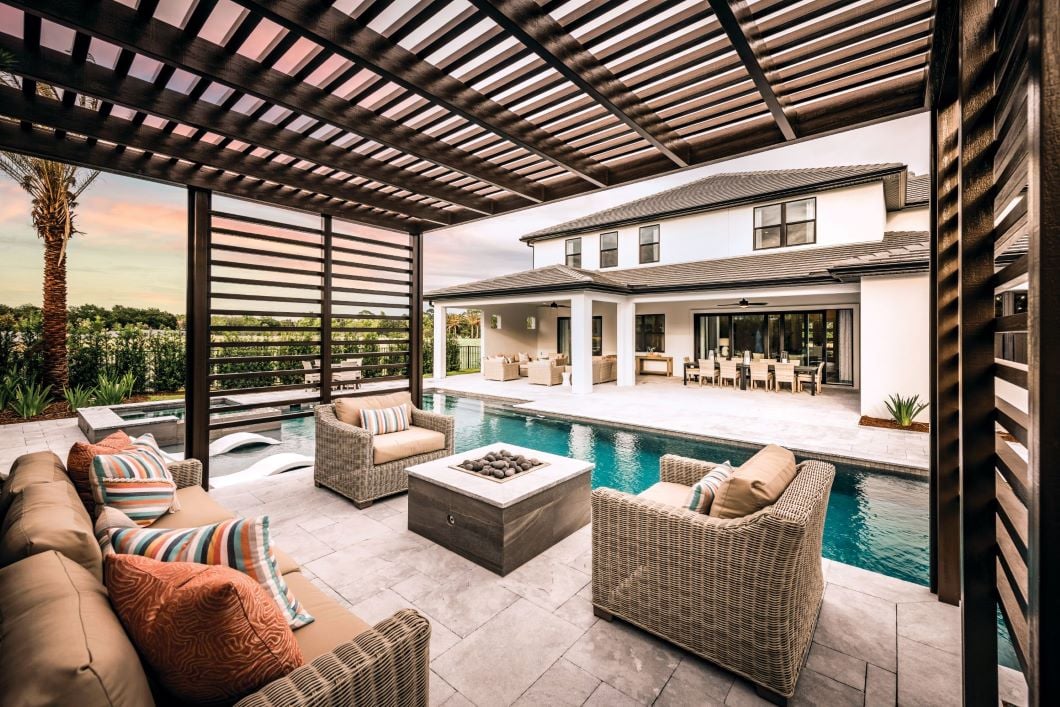 Whenever possible, the interior floor level should match the exterior floor level. Not only does this remove a potentially hazardous step, but it also fosters a seamless connection between inside and outside. Both areas will feel like the same room when the doors are open.
3. Install a Two-Sided Fireplace
Outdoor fire pits are popular gathering points, but you could consider including a stylish two-sided fireplace. One side faces a living room, dining room, or master bedroom, and the other faces a patio, deck, or balcony.
Glass walls around the fireplace open the view between spaces and let you enjoy the warmth and beauty of fire whether you sit inside or outside.

A gas fireplace is a good choice in this situation. It lights with the touch of a button, and you don't have to with messy wood or ash.
4. Build an Outdoor Kitchen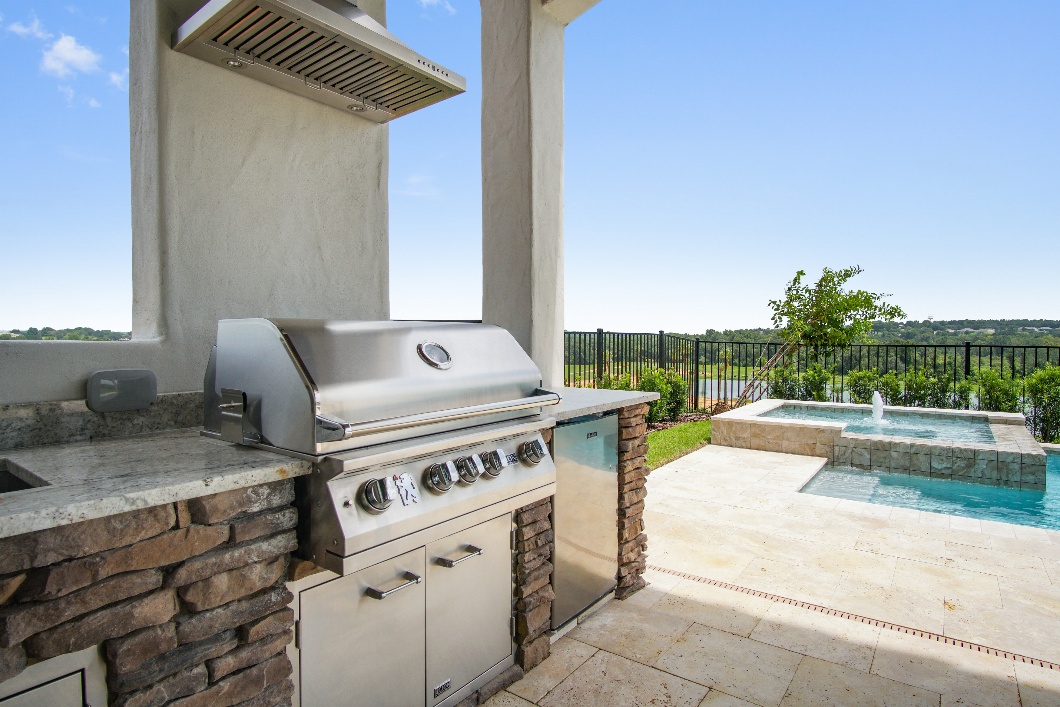 Outdoor living is better when you're not stuck inside cooking while everyone else lounges on the patio. Join everybody outside with a luxury outdoor kitchen.

Be sure to include these outdoor kitchen essentials:
Propane grill or grill directly connected to household natural gas line

Sink

Storage for utensils and dishes

Small refrigerator

Ice maker

Stone countertop prep area
You'll want your outdoor kitchen adjacent to your indoor kitchen to reduce the effort needed to transport food in and out. You'll likely be moving between the two spaces no matter how well-stocked you keep the outdoor kitchen. This is when you'll appreciate matching floor levels between inside and outside.
5. Place Outdoor Dining Area Adjacent to Indoor Dining Room
An outdoor dining space is nearly mandatory these days. For convenience, it is usually close to the outdoor kitchen. Although outdoor dining is sometimes on a gazebo beyond the outdoor kitchen, you may prefer to place it alongside the indoor dining room and connect the areas with glass doors.

It's an excellent design choice if you frequently host large gatherings. You can use both spaces to accommodate everyone without separation. If a rain shower pops up suddenly, guests can duck inside and keep eating and socializing with little hassle.
If you live in an area prone to pesky insects, such as mosquitos, consider screening in part of an outdoor area to enjoy eating outside without getting bitten.

6. Choose Comfortable Outdoor Furniture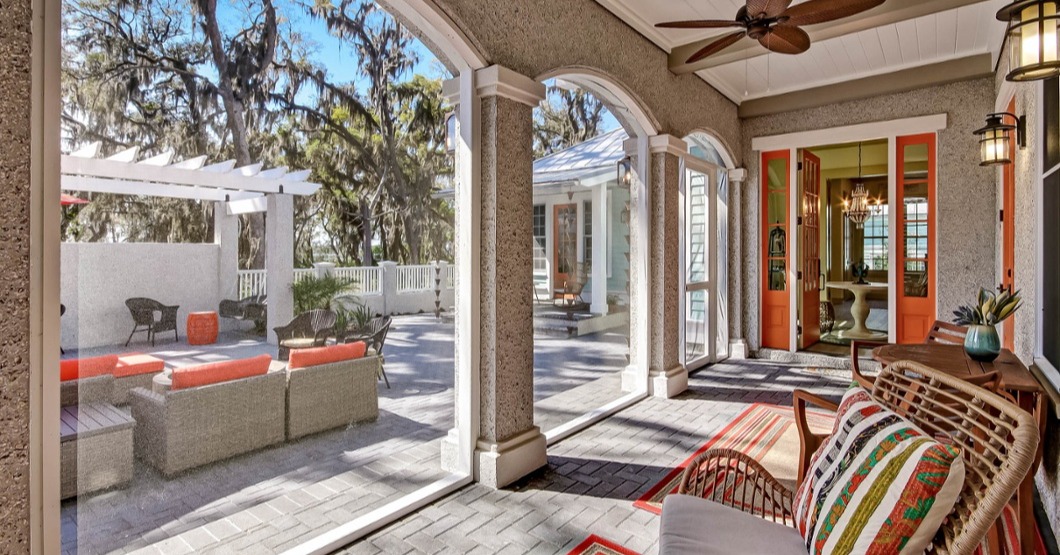 Outdoor living areas feel more like an extension of the house when the furniture resembles interior furniture. Although the materials need to be weather tolerant, you can still select outdoor sofa seating with plenty of cushions.

A well-furnished space invites people to go outside. No one will feel like a sacrifice of comfort is necessary to be outside.

Use your interior design color scheme and textures to inspire your choices for outdoor furniture. Matching your interior aesthetics builds cohesiveness that binds both spaces.
7. Opt for an Extended Roof Overhang or Cantilever Roof
Instead of relying on canopies or pergolas, protect an outdoor space with an extended roof overhang or cantilever roof. You don't lose the sense of being outside but definitely gain some protection from intense sun and rain.

Roof extensions draw the outdoor space into the interior space. Walking outside beneath the roof does not feel like you have exited the home; instead, you feel you've entered a fresh-air space.

A luxury home design that extends roofs over outdoor rooms delivers a pleasing architectural look. Extended roofs also promote cooler interior spaces by keeping the strongest sun away from the walls and windows. You still benefit from seeing natural light without feeling its full solar force.
8. Install Outdoor Electronics
You may value the simplicity of nature, but outdoor living does not mean forsaking the technological comforts of an entertainment system. Many upscale outdoor living areas include televisions and sound systems.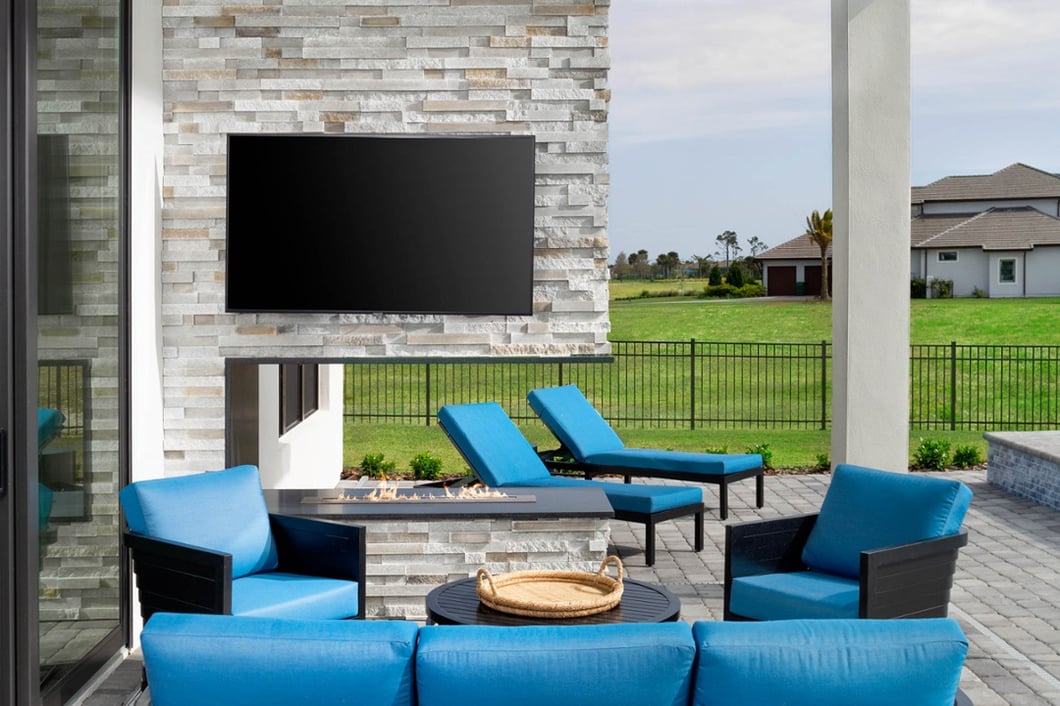 Have the power supply and internet connections hardwired during construction for better connectivity. Ensure your electronic components are adequately protected from the elements to remain in good working condition.

9. Integrate Outdoor Lighting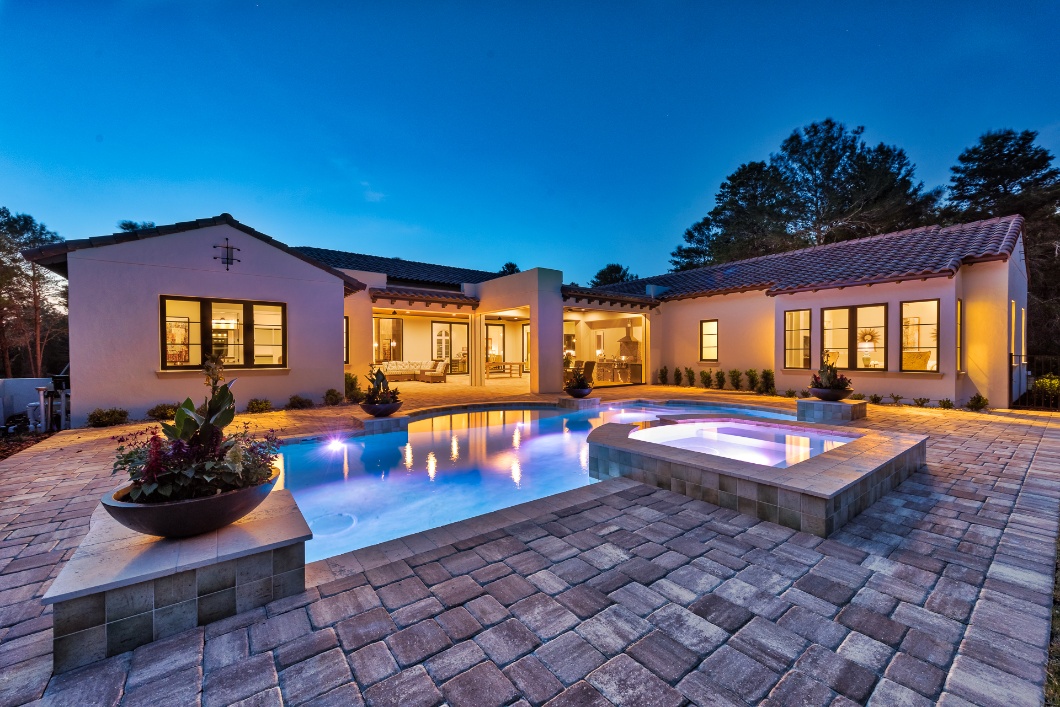 You might think of outdoor lighting as just path and porch lights. However, outdoor lighting must entail much more to keep your outer areas blended with the interior after dark.

You would use some of the same lighting strategies as the inside, such as:
Mood lighting in seating areas

Countertop work lights in the outdoor kitchen

Overhead lighting in gathering spaces

Spotlights on landscape features, like an ornamental tree
Thoughtful outdoor lighting design promotes safety. People can see where they are walking, and you can employ some of the lighting in your home security plan.

Be sure to include outdoor lighting in any smart technology system that manages interior lighting and home electronics.
All-Season Outdoor Living at Bella Collina
The mild climate of Central Florida is ideal for the integration of indoor and outdoor spaces. The year-round pleasant weather creates a lifestyle focused on enjoying outside activities while keeping home comforts only a few steps away.

In Bella Collina, residents of our 1,900-acre private golf community eagerly embrace active lifestyles. Our custom home builders work with people to develop luxurious spaces that leverage the best qualities of interior and exterior living environments.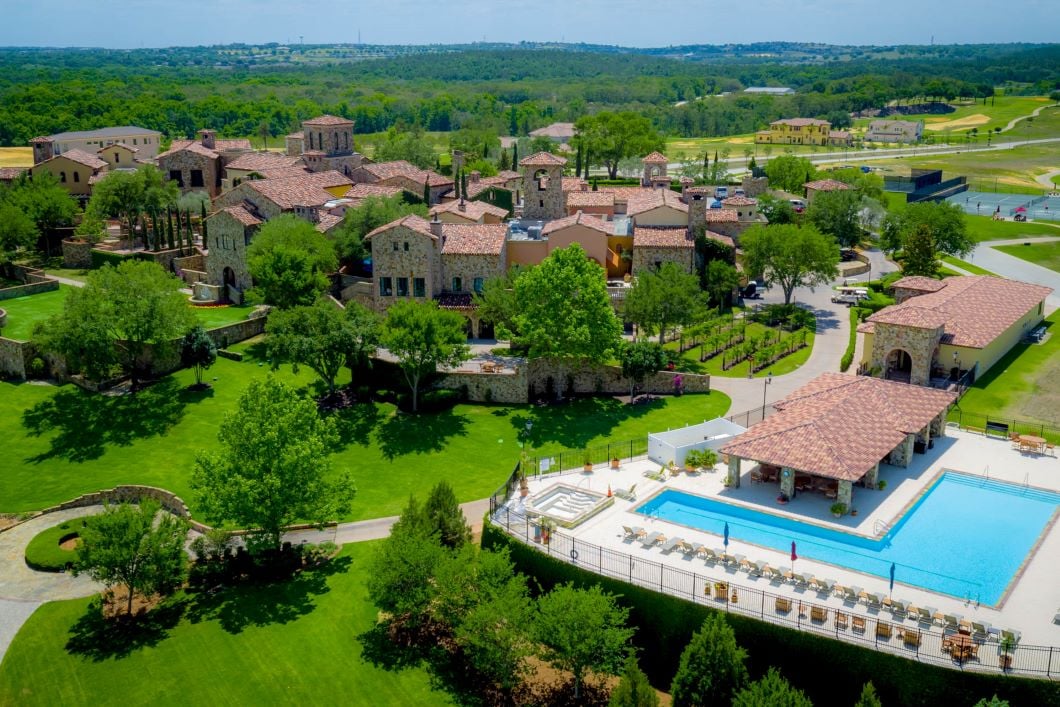 Our community includes:
Lakefront estate homes

Golf homes

Luxury condos
Whether you want to build a custom home or view our current real estate listings, you'll have the opportunity to live in a luxurious space that blends the indoors with the outdoors. This is why our motto at Bella Collina is "Where Luxury Meets Nature."

Come see why so many call this idyllic location home.