Ashley & Kevin: A Bella Collina Love Story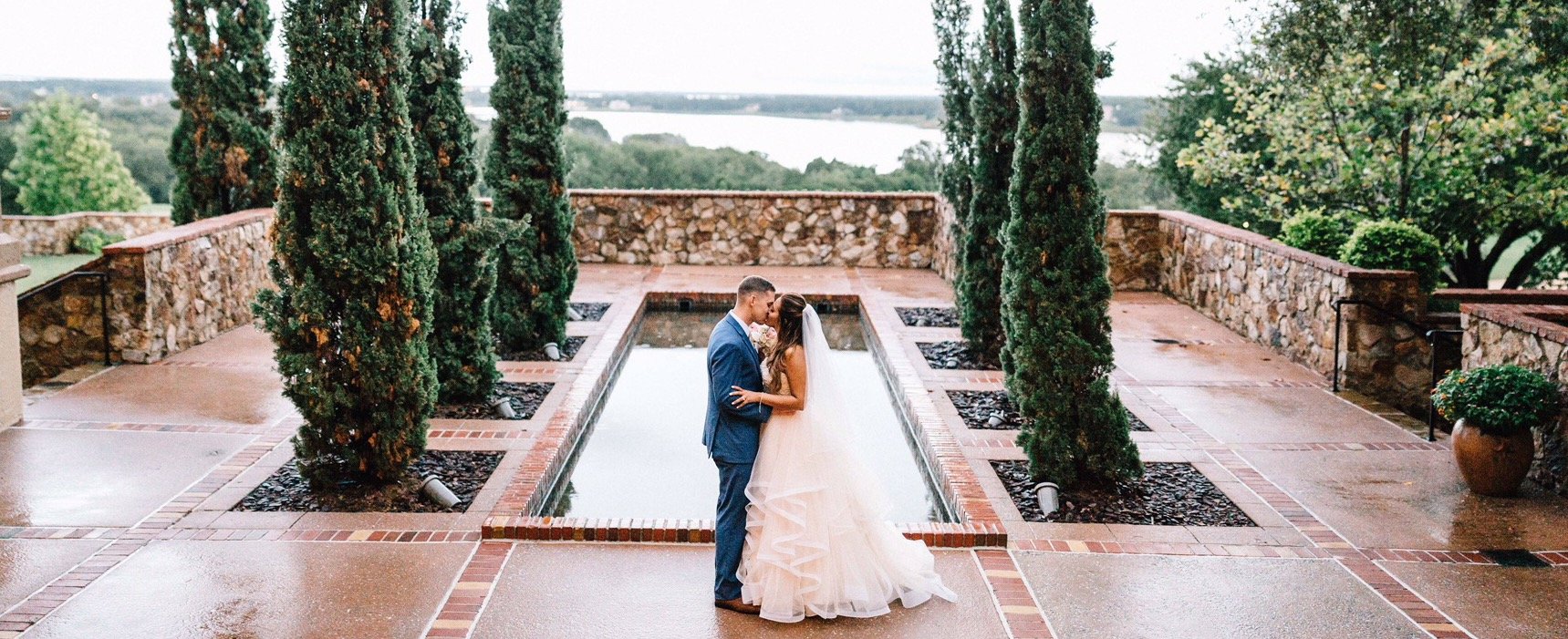 Ashley and Kevin met on a whim- little did they know they would be spending the rest of their lives together. Though their story started with long flights just to see each other, their yearning only brought them closer over the years. We felt so honored to host their dream wedding here at Bella Collina! Read on to see how these two fell in love.

HOW DID YOU TWO MEET? DID YOU KNOW IT WAS LOVE AT FIRST SIGHT?
July 5th, 2013. The day after celebrating the 4th of July, one of my best friends and bridesmaids, Natalie Witt forced me off of her couch to venture to a bar in Montgomery. Mind you, I had never been to this bar let alone heard of it! But I was down to continue the holiday celebration. Little did I know that I was going to fall in love that night. After a few drinks, I noticed this dashing man wearing fake glasses and standing by himself at a table. I knew at that moment that I needed to talk to him. I like to think I played it pretty cool, but Kevin's version of this story might say otherwise. I knew I had the perfect opportunity to talk to him while he was on his own, so I just walked over to his table. The line that started it all, "Why are you standing here by yourself?" I said. He claimed his friends were "moving tables" and our conversation began. We talked for hours, danced, and maybe even exchanged a kiss. Kevin told me he was living in Chicago at the time, and I didn't even think twice, I knew this was going somewhere.

Before the end of the night we exchanged numbers, where I conveniently placed the ring emoji next to my name. I knew that wouldn't be the first and last time I saw him. We always consider that night our first date, since we basically spent the entire night together as if we were on one. The following week he came back in town, and we went on our "second date" at a fun taco spot in Cincinnati. After some tacos and margaritas, we spent another few hours talking on a bench in Washington Park. Neither of us wanted that day to end. We began our long-distance relationship after that weekend and it consisted of many trips to and from Chicago and Cincinnati. But they were always worth it, and it made our bond so much stronger having to miss each other so often.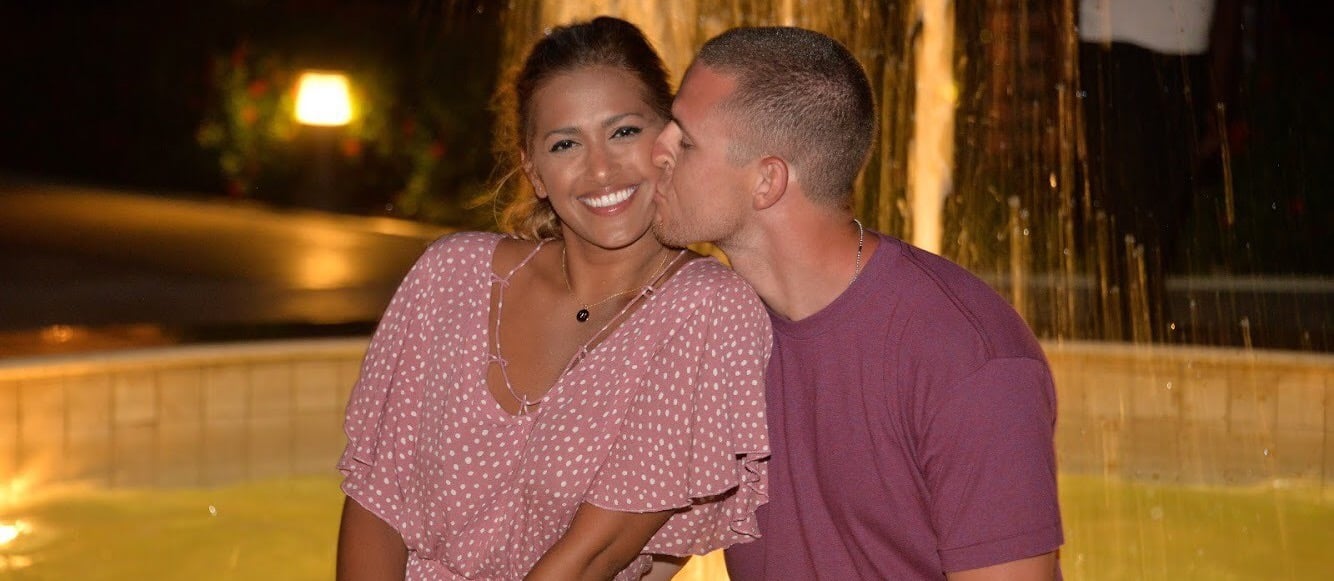 HOW DID KEVIN PROPOSE?
On July 3rd, 2016, Kevin had told me that we were going to meet his family near downtown Cincinnati. Little did I know that he had my parents and his, hiding in bushes, surrounding the park that we sat in on our real first date. He took me back to the bench that we sat in for hours and got down on one knee. He asked me, as the rain held off for just a minute, to spend the rest of our lives together.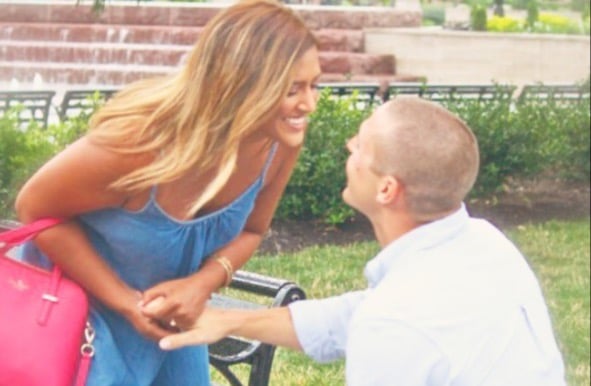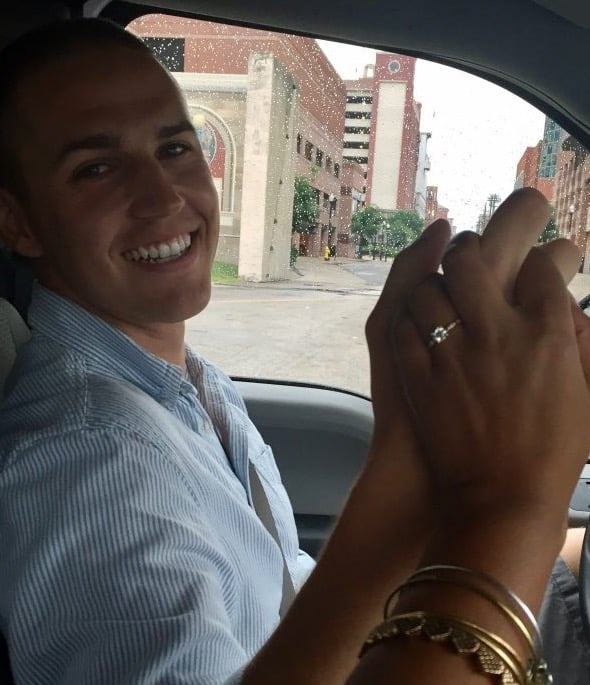 WHAT WAS YOUR FAVORITE MOMENT OF YOUR WEDDING NIGHT AT BELLA COLLINA?
Our wedding day was so amazing, Bella sure makes it hard to pick one moment! I think my favorite part of the day had to have been our ceremony. We had customized just about every detail of the setting as well as our vows. The atrium is SO picture-perfect, the added touches from our florist accented it so beautifully. We also had cheese coneys (Cincinnati style) brought out as our after-dinner snack, and that was definitely a close second!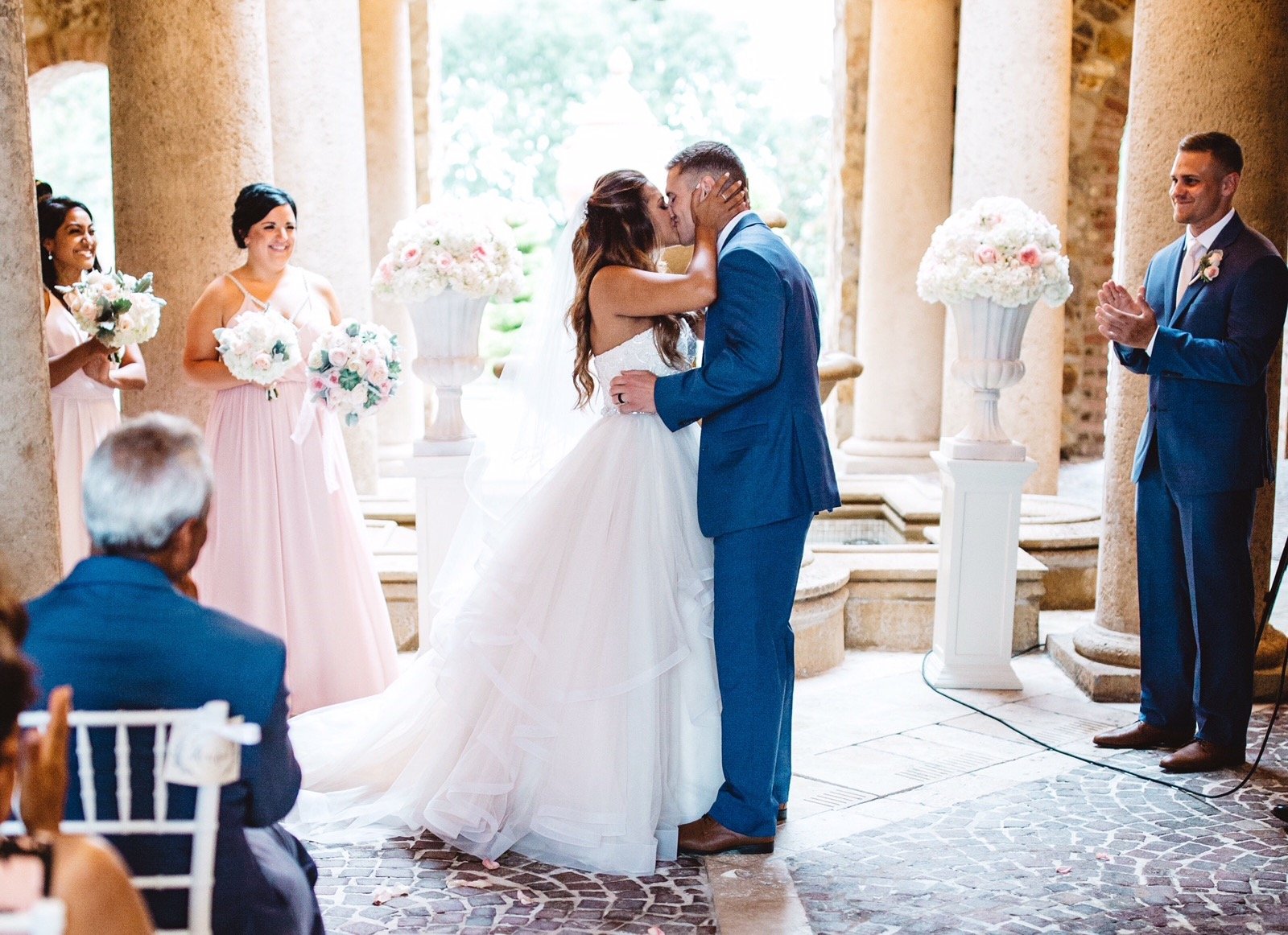 WHY DO YOU LOVE BELLA COLLINA AS YOUR WEDDING VENUE?
So many reasons to love Bella as our venue so I will just name a few. The picturesque landscape is unmatched. You feel like you're in another place, it's seriously magical. The staff was amazing, and the food was even better than we ever could have hoped for. Basically, this place is what dreams are made of.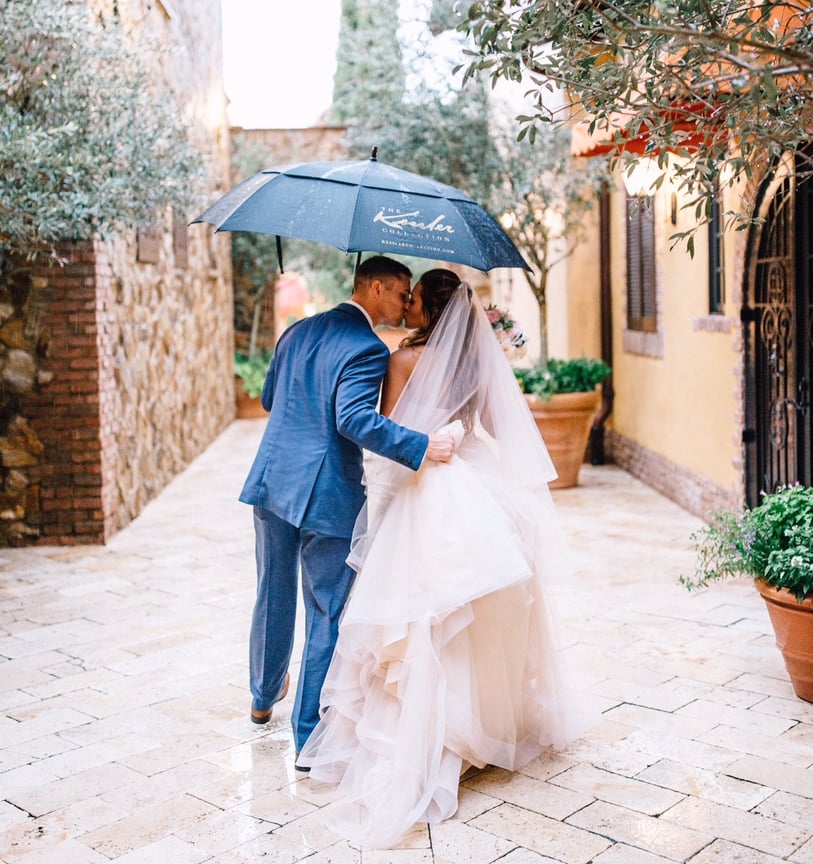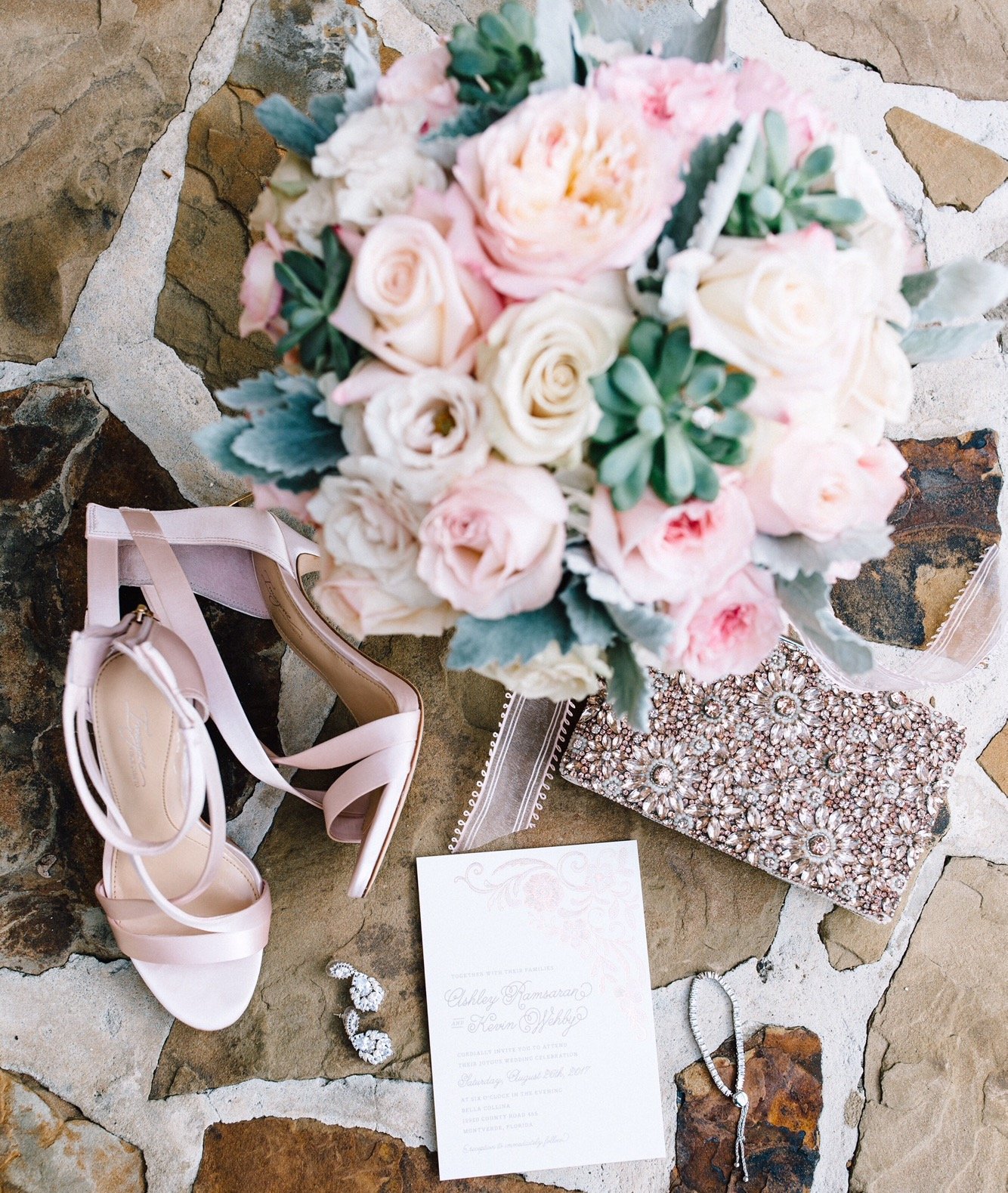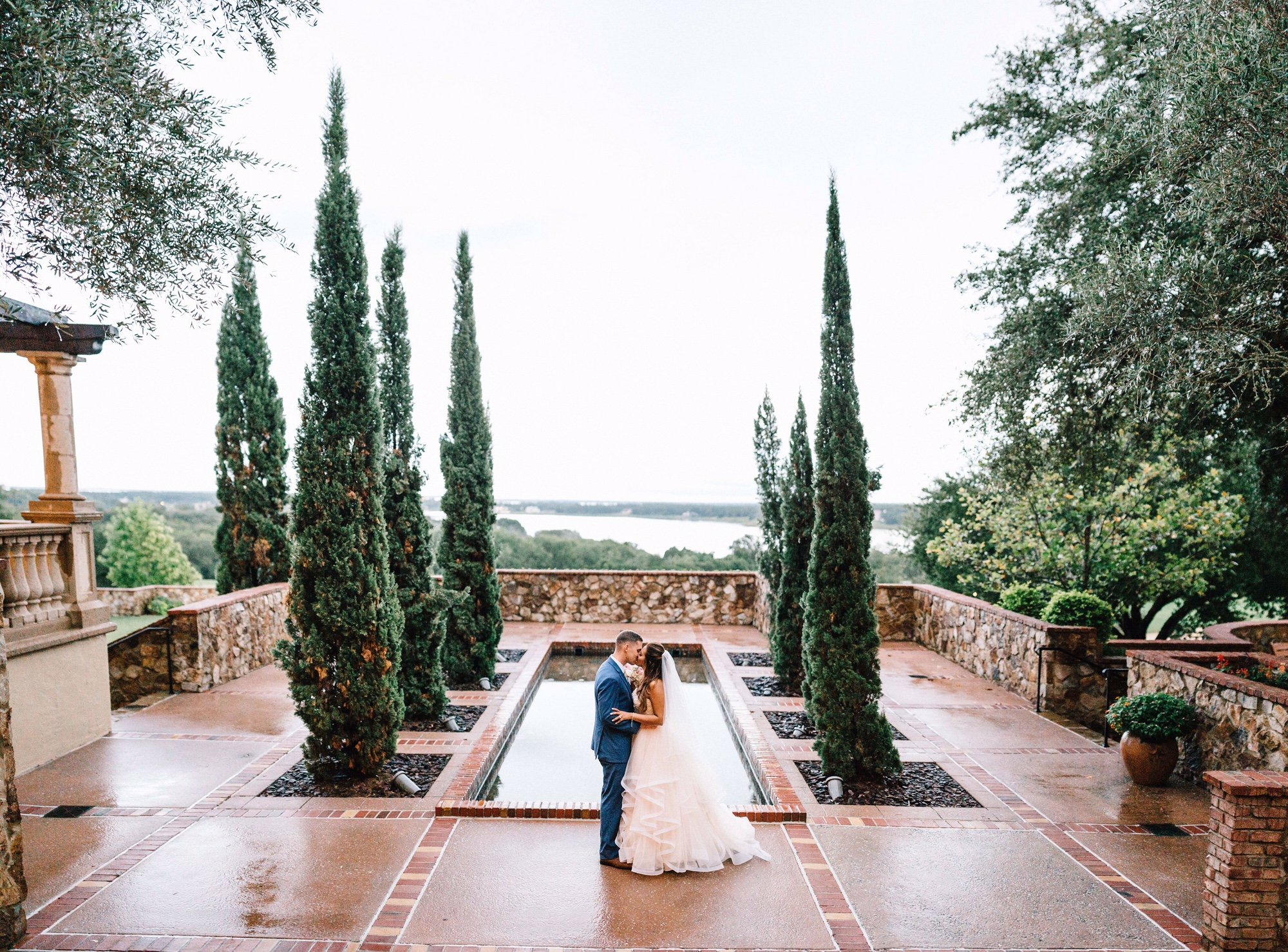 WHERE DID YOU GO ON YOUR HONEYMOON, AND WHAT WAS YOUR FAVORITE MOMENT?
We traveled to Montego Bay, Jamaica! Our favorite part was definitely the romantic nights at the beach. Although we did travel to Rick's Cafe, 4-wheeled, and cliff jumping, the time we got to spend just us as a married couple was the best.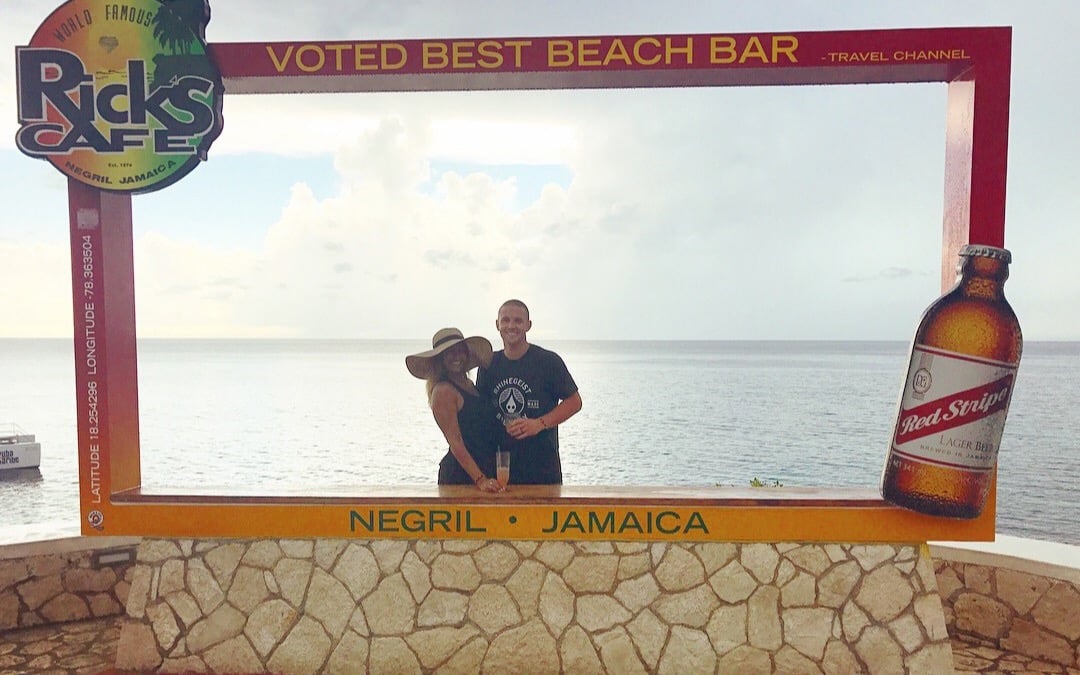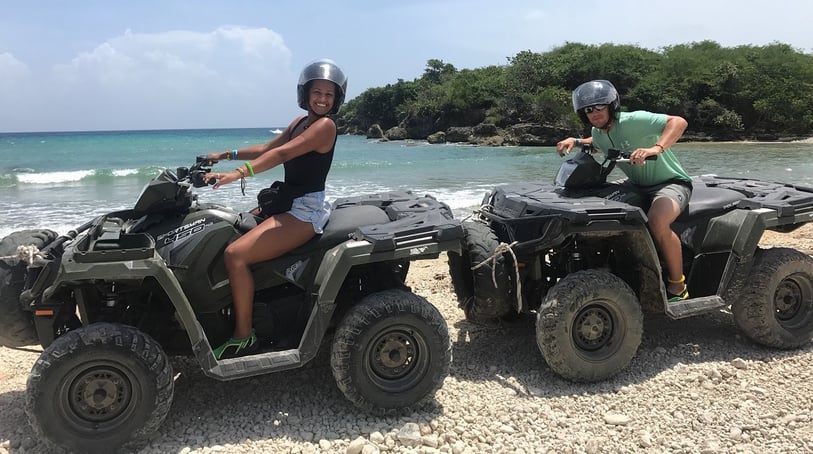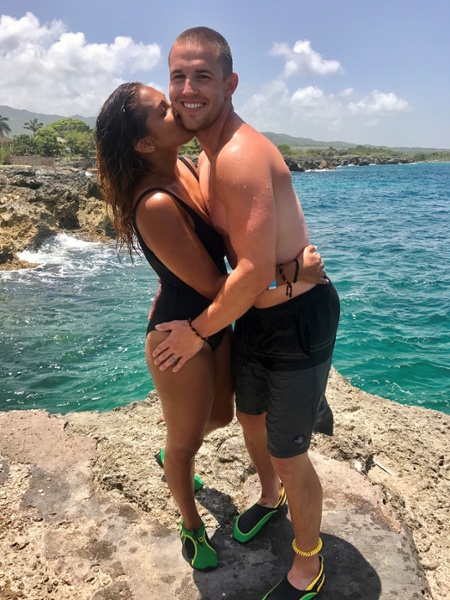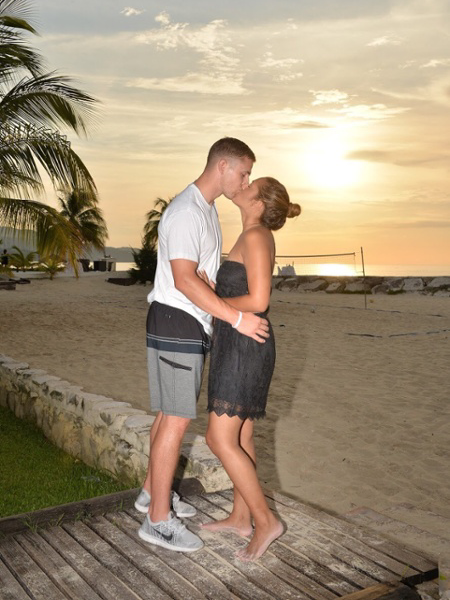 At Bella Collina, we are in the business of fulfilling dreams. When you have a wedding at one our beautiful Tuscan venues, you'll be transported to Italy with sights, sounds, and flavors. As always, our fantastic event team will be there every step of the way to make your day stress free.
VENDORS
Thank you to all the incredible vendors who helped make this wedding magical!

Coordinator: Apsara Events
Wedding Photography: Nate Puhr
Videography: Castaldo Studios
Floral: Atmospheres Floral and Decor
Entertainment-ceremony: Harp Strings, Inc.
Entertainment-reception: Soundwave Entertainment
Cake: Party Flavors Custom Cakes
Transportation: VIP Wedding Transportation
Linens: Over the Top Linens
Officiant: A Beautiful Ceremony