Advantages of a Luxury Wedding Venue in Florida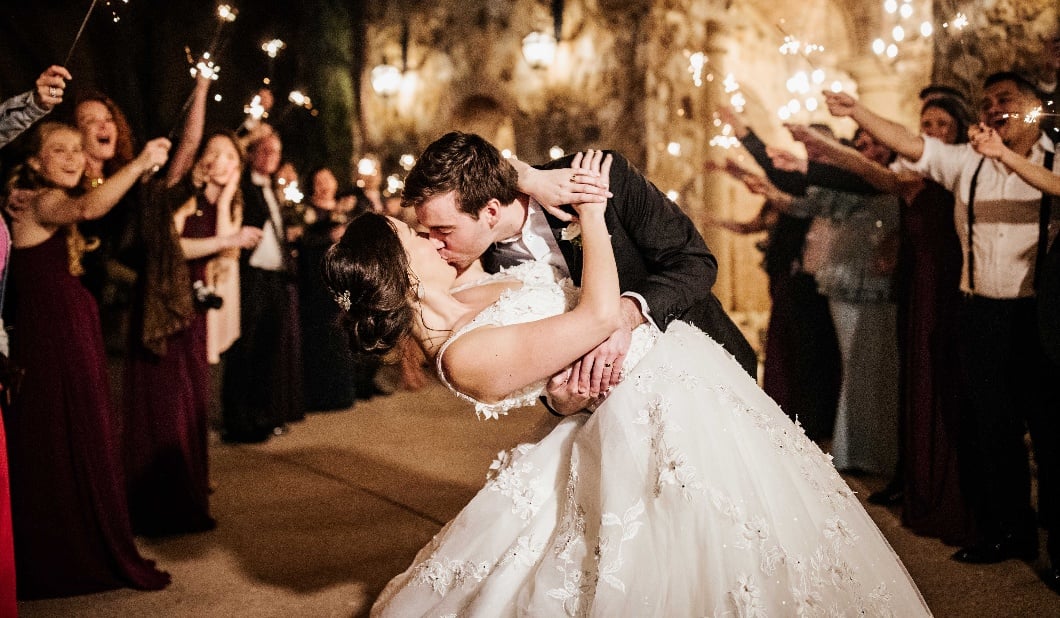 You've said yes, and you've set the date. Before you know it, you'll be exchanging vows with the love of your life and embarking on the adventure known as marriage. But before your dream becomes a reality, there's a lot of planning to be done!
It's understandable if you're feeling a bit uncertain and overwhelmed right now. Planning a wedding doesn't happen overnight. Today, it invariably takes a lot of time and energy, and there are apt to be some pitfalls and potholes along the way.
One way to ensure that all the details fall into place the way you wish is to enlist the services of a professional wedding consultant and lock in venue details as far in advance as possible. That way, you'll have an experienced guide to help you set the timeline for decision-making, and there will be someone "in your corner" to make certain that important details are not overlooked.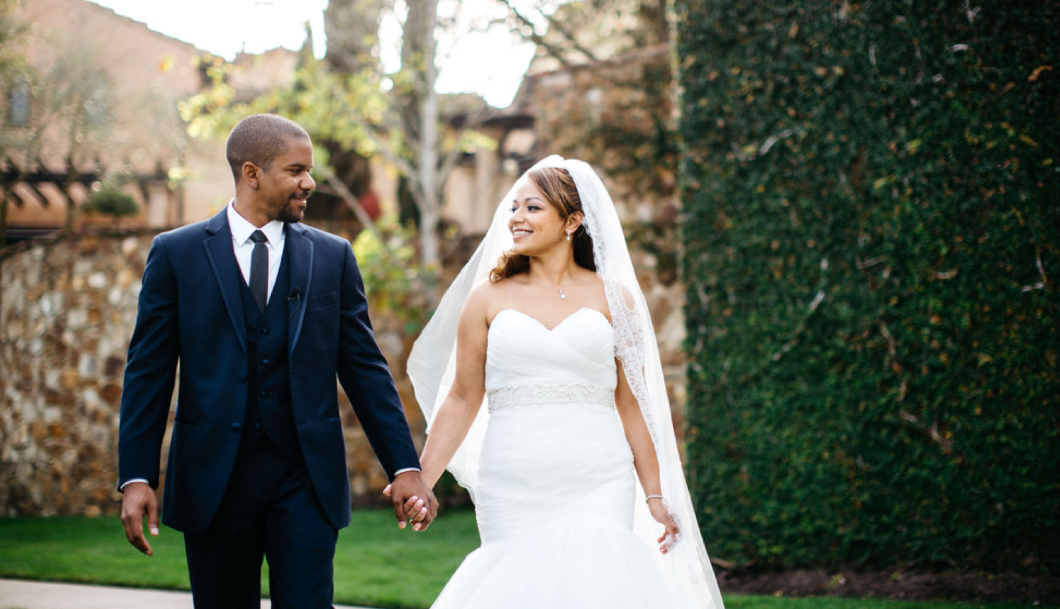 No matter how small or relaxed you want your wedding day to be, there are many details to consider. It doesn't matter if you're planning a celebration for 40 or 240!
In addition, it's a fact that many wedding guests must make arrangements to travel to attend your celebration, and it's a definite advantage if you choose a venue that can offer accommodations or is conveniently located close to a transportation hub.
Bella Collina -- A Storybook Setting
Set amidst the rolling hills of central Florida, Bella Collina fits the bill on all counts. Situated just minutes from Orlando, the Bella Collina Club is also near Orlando International Airport. It offers family and guests a chance to visit local theme parks and Florida attractions either before or after the wedding.
With a variety of indoor and outdoor options for your ceremony and reception, Bella Collina is an excellent choice for a destination wedding if you're not from the area.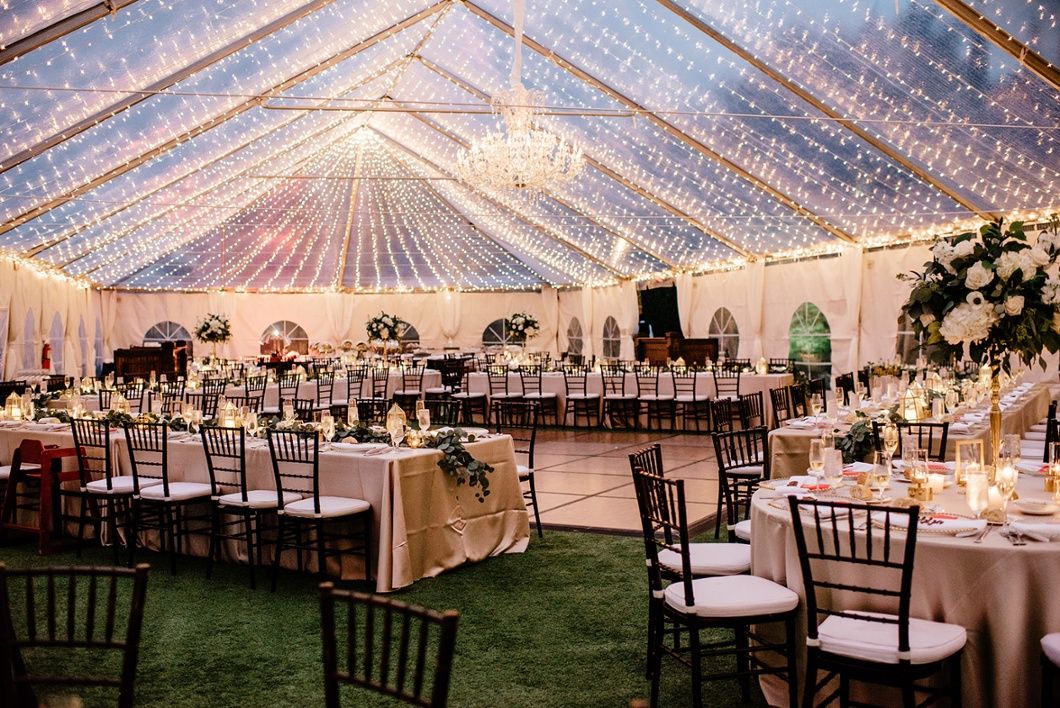 Residency in the gated community of Bella Collina is not necessary to book the clubhouse for a wedding or other special event, nor is membership in the club. However, our policy is to work exclusively with area wedding consultants and event planners familiar with our culinary team and concierge service and who will coordinate all the details with our staff. We maintain an up-to-date listing of professional event planners for your convenience.
First Things First
It's never too early to make preliminary plans. To avoid the stress that can detract from the happiness of wedding planning, we suggest that you begin to explore options -- as a couple -- as soon as possible. Once you have made basic decisions, including setting a preliminary budget and the broad brushstrokes of your special day, we invite you to visit Bella Collina, experience the beauty of the site and the clubhouse, and confirm your date.
Imagine yourself and your wedding party in one of our magical settings. Then it's time to select a consultant and get to work.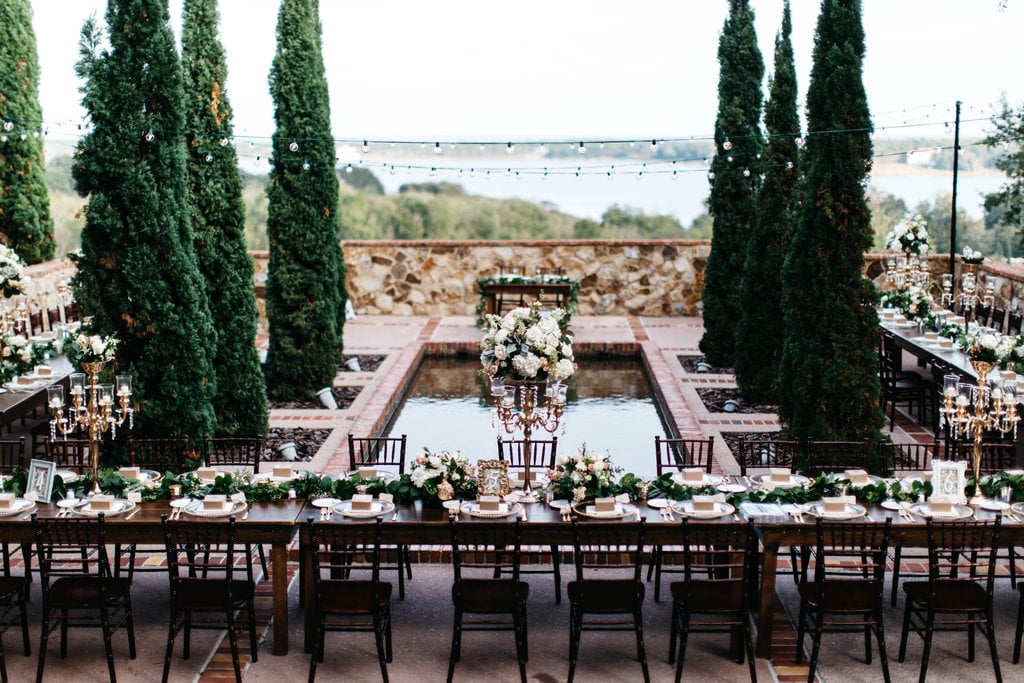 With an ambiance that recalls a lush Italian countryside, our clubhouse will accommodate small groups for cocktails and hors d'oeuvres in the intimate setting of a traditional wine cellar. Or you may choose a stunning outdoor setting under towering Cypress trees surrounding an outdoor reflection pool. You can also be a bit more casual with an informal cocktail buffet set around our romantic outdoor fire pit.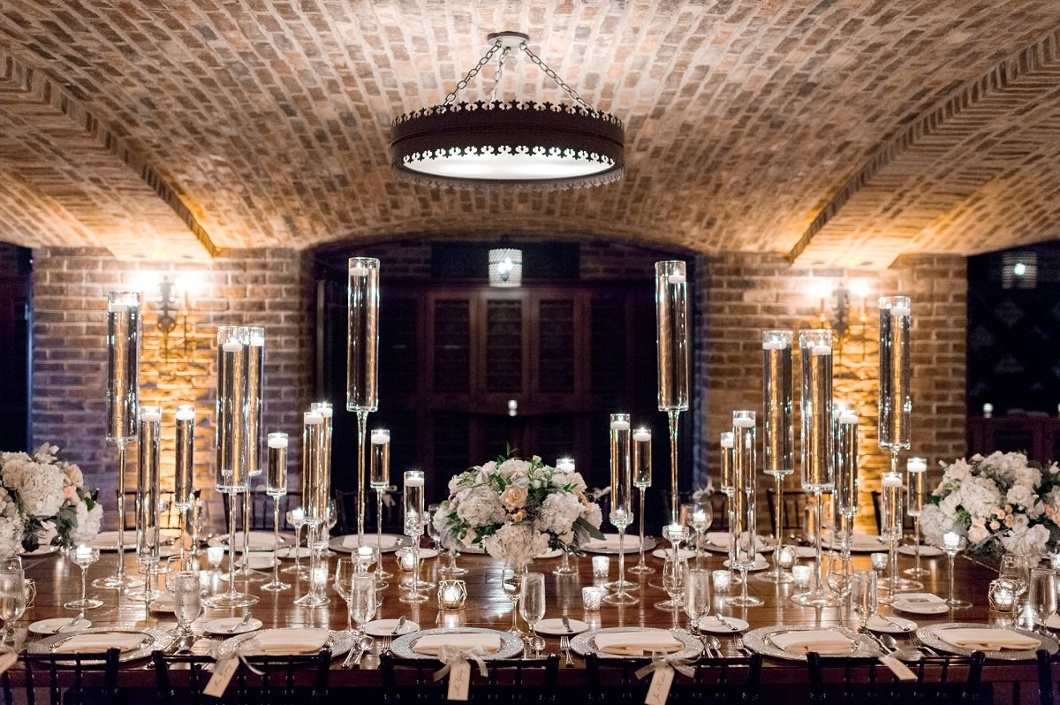 The magnificent grand lawn of our Tuscan-style estate will accommodate as many as 240 guests with ease, and it features breathtaking background vistas of sparkling lakes and green fairways. Our exquisite grand ballroom with its floor-to-ceiling windows is an architectural gem, and it could be the perfect choice for a seated dinner reception, complete with a 20 x 20 dance floor!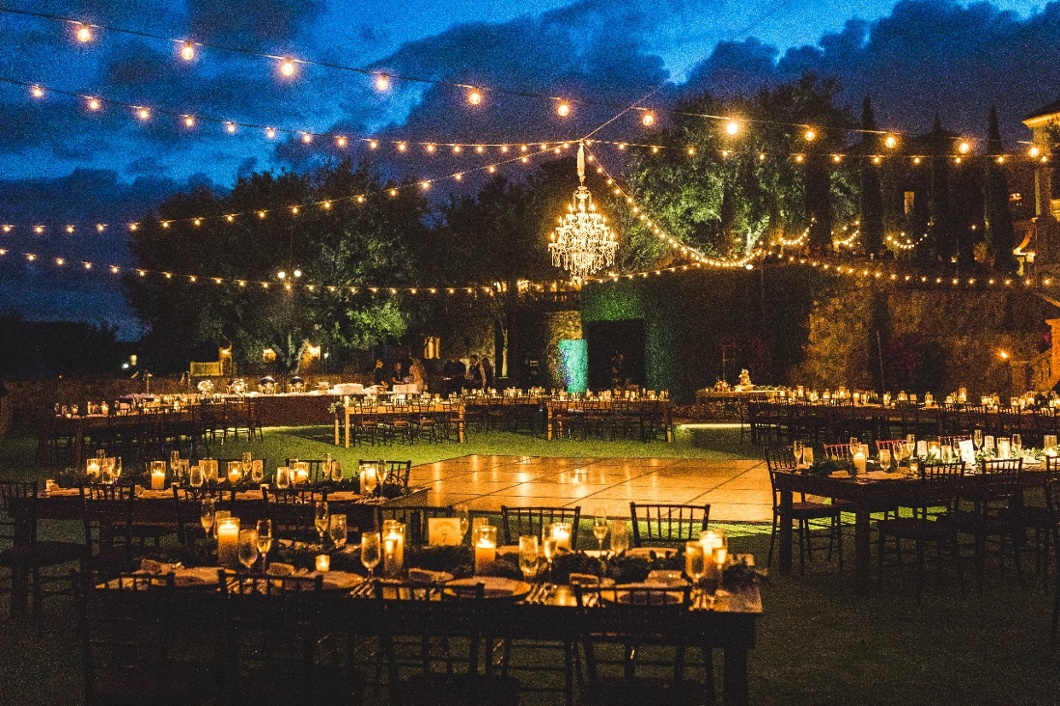 What Do You Envision?
Our wedding and culinary teams will respect your ideas and honor your wishes, but we don't hesitate to offer suggestions based on our expertise throughout the planning process. At Bella Collina, our professional, concierge-style level of service is designed to help you realize your dreams.
Do you want uniformed servers passing trays of champagne, followed by delectable finger foods? Perhaps you would like a family-friendly dinner buffet with a variety of palate-pleasing specialties to accompany entree carving stations that feature such favorites as prime rib and plank salmon. Or is a plated dinner service, with soup, salad, and several entree options more your style?
Create the perfect culinary combinations for all your wedding events from our extensive menu options.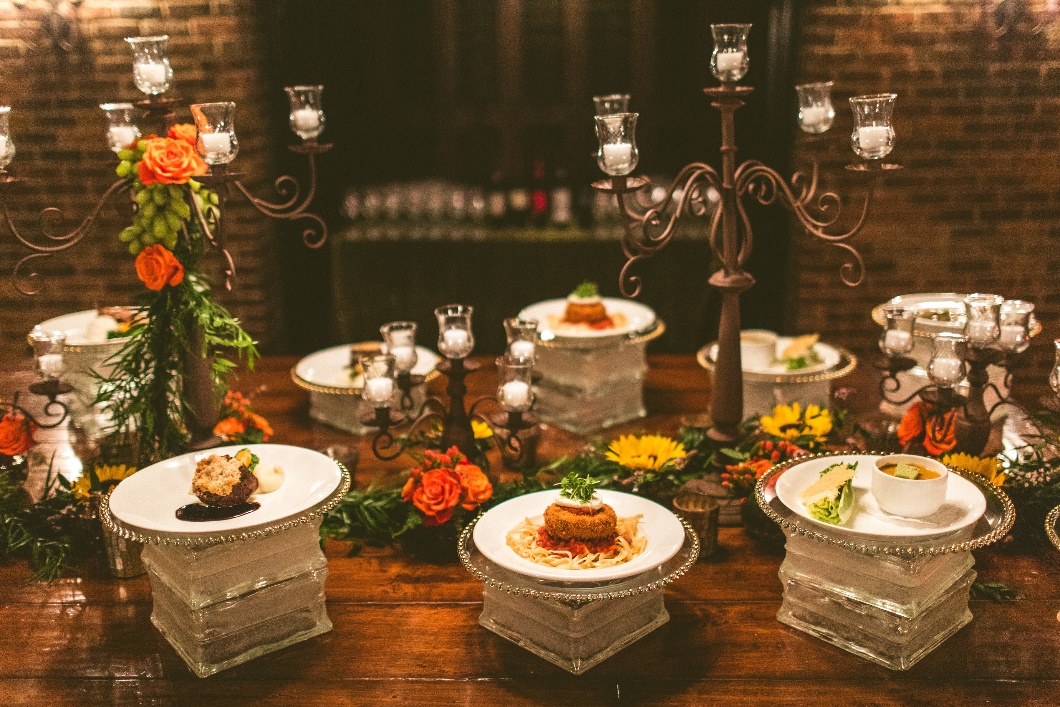 Bella Collina provides exclusive access to our grounds to you and your wedding party for engagement and wedding day photos, access to our facilities the day before the wedding for rehearsal, with dining options available upon request. Tables and chairs are available to enhance all our indoor and outdoor settings.
On the day of the event, we provide complimentary parking for guest convenience and a refreshing beverage station upon guest arrival.
We work closely with our preferred vendors to create a seamless event. An experienced Banquet Captain is assigned for your special day to assure exceptional service.
We offer a variety of dessert displays that include options from bread pudding to key lime tartlets, from macarons to crème brulée, from cake donuts to a distinctive gelato bar. And, of course, we can bake and decorate the perfect wedding cake! We also schedule extensive tasting events throughout the year, designed to allow you to create a unique menu for your special day!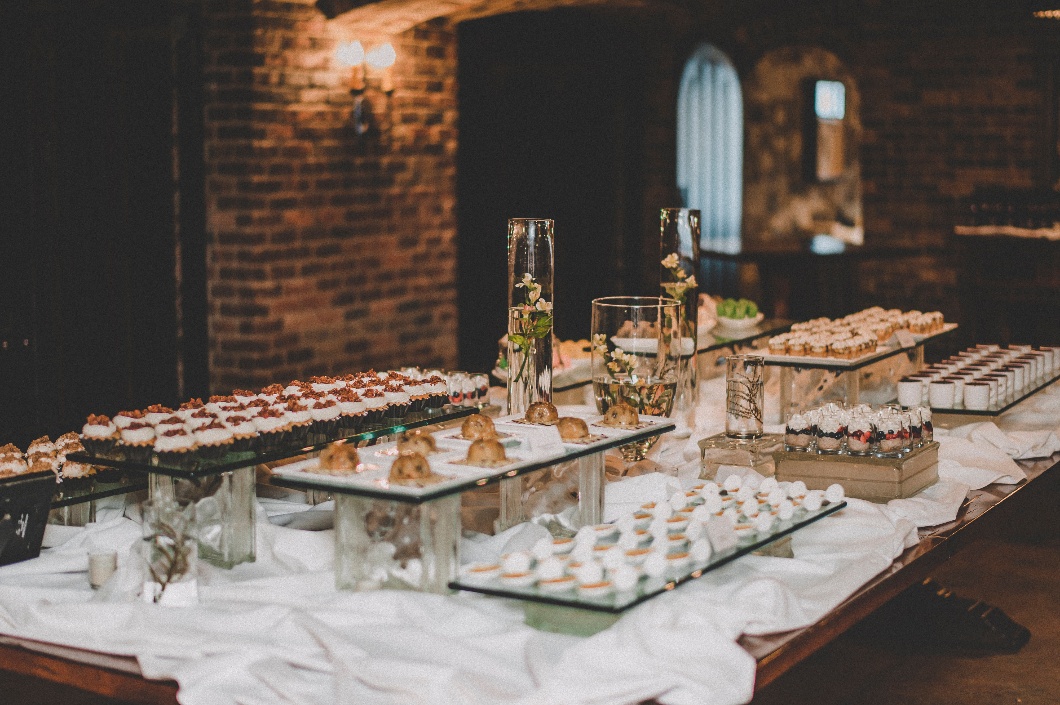 Rely on the expertise and advice of your chosen wedding planner for floral selections, DJs or live music, printed materials, photographers and favors, and all the other details that are important for this extraordinary occasion. And know that the Bella Collina staff is here to help coordinate it all. After all, we're all romantics at heart.
More Options for a Memorable Wedding
Wedding preparations should be a time of joy and anticipation rather than a stressful experience. When you plan a celebration at Bella Collina, we understand the anxiety, but we also strive to make the planning as enjoyable as possible.
You and your wedding party are also offered the pleasures of a championship golf course, a world-class spa, and fine dining facilities for the time you spend with us. We trust that our caring, dedicated staff will cater to your needs and exceed all your expectations.
At Bella Collina, we understand that weddings are personal, and we are committed to helping each couple personalize their celebration in a very special way. Contact us for additional information or to check the availability of dates for your wedding.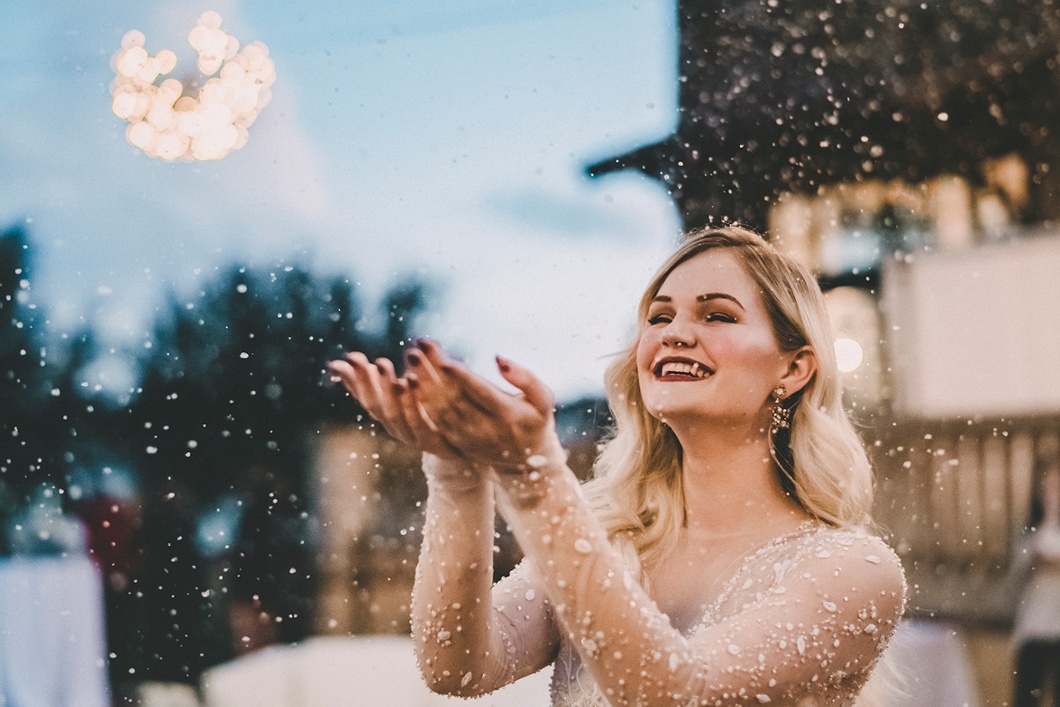 Let's discuss your preliminary thoughts about this important day in your life. We stand ready to assist in every way possible, whether the event of your dreams is lavish or low-key, no matter what time of year or how many people you expect to attend!
At Bella Collina, one of our favorite tunes is "Here comes the bride!"