Add Value to Your Property with a Lakefront View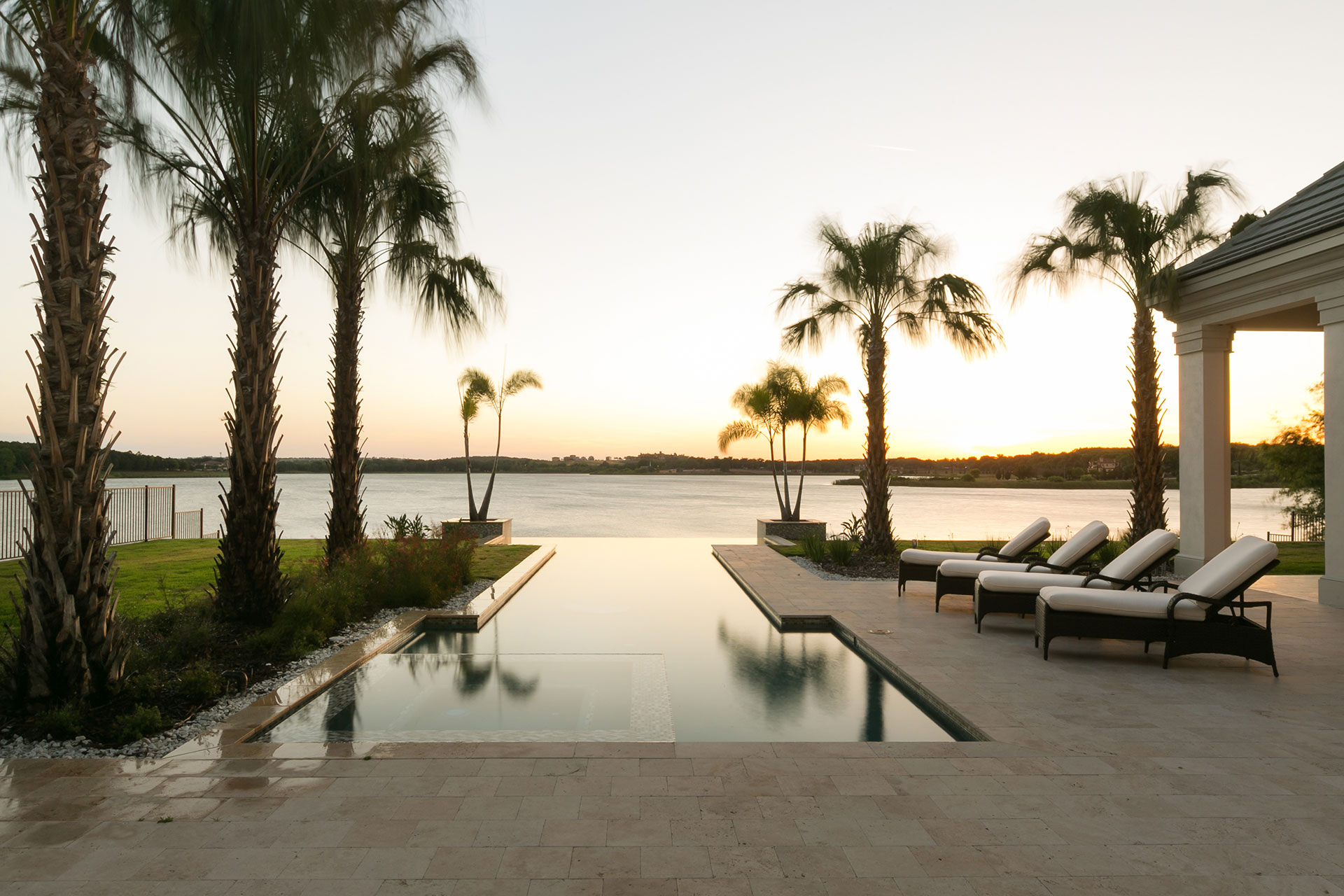 When you think of the perfect vacation, what comes to mind? Perhaps a getaway to a mountain cabin or a rustic fishing camp, a beach cottage, or a sleek condo in a world-class city? Or maybe you think of a road trip, a cruise, or the "trip of a lifetime" to an exotic foreign location?
All represent enticing getaways.
Resort destinations have great appeal. According to reports, at least a third of the American population would choose a beach vacation.
That may not be surprising, especially for those who live in northern latitudes. However, what may seem a bit surprising is that many of the same factors that play into choosing a vacation destination can also influence your choice of a community for full-time living. The decision depends partially on age and employment, and family situation, but aside from those considerations, many people opt to live close to water.
And there is a good reason.
Growing concern about what has been termed "work-life balance" has ushered in a new appreciation for close-to-home leisure activities like fishing and boating, along with an atmosphere that offers abundant opportunities to enjoy that leisure time.
When it comes to choosing a home, what factors influence your choices?
Why Consider Waterfront Property?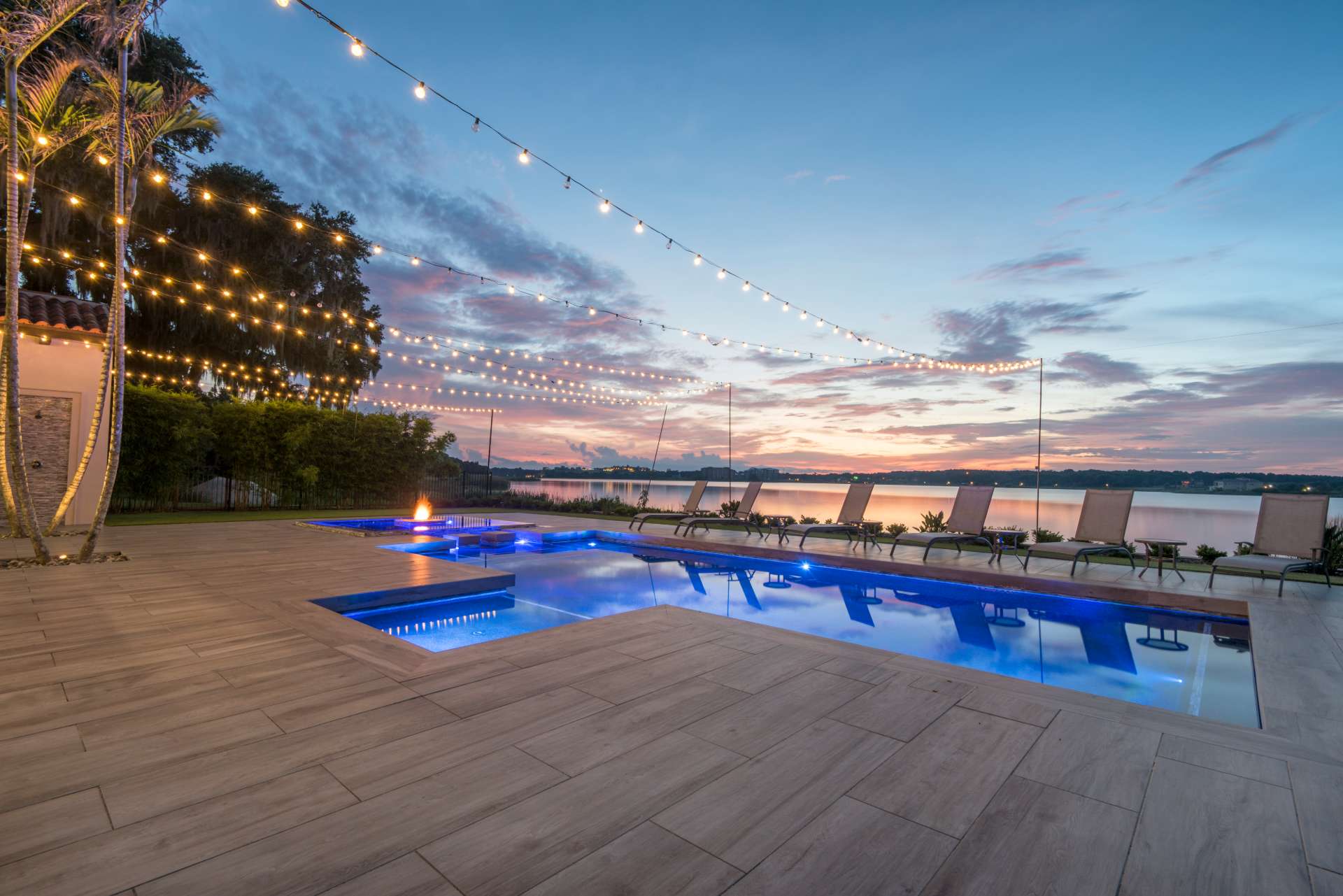 Aside from the visual appeal of ocean waves, a love of fishing, or the appeal of frequent kayaking for exercise, waterfront property is a good investment. Financial advisers confirm it!
Some studies suggest homes with water frontage appraise at a median value 116% higher than comparable homes nationwide. Oceanfront property commands prices about 45% higher than off-the-water homes. Appraisals of lakeside homes are at least 25% higher than homes without waterfront lots, and riverfront home values carry a nationwide premium of about 24%.
Even having a view of water can increase a home's value substantially.
Something is soothing about the proximity of water, whether your family enjoys swimming, active water sports, boating, and fishing, or you want to watch the sunrise or sunset from the vantage point of your home's porch or patio. A homesite on the water offers a wide range of possibilities, depending on the specific location.
As with any homesite, there can be pros and cons to waterfront lots. But even the relative disadvantages don't seem to deter buyers or deflate pricing. If anything, the relative shortage of waterfront lots keeps the value high, according to real estate professionals in most parts of the nation.
Choosing a Waterfront Homesite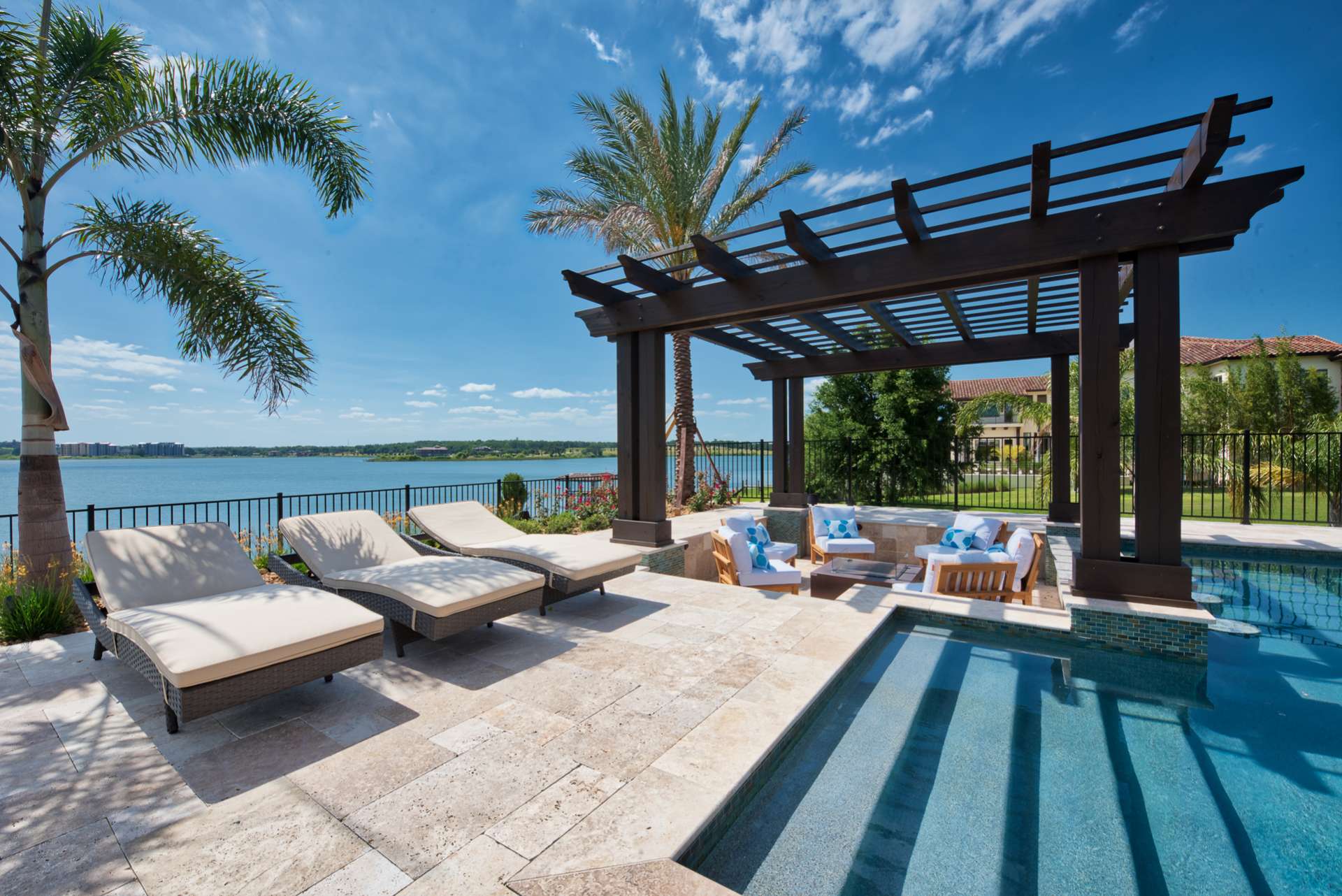 There is no doubt that each family has unique reasons for choosing a specific homesite. Waterfront lots offer a lot of possibilities in terms of architecture, siting, landscaping, and enjoyment.
Depending on the specific homesite, you might also want a boat dock, a waterside pavilion, an expansive deck to capture unobstructed views, or a fully-screened all-weather room to expand your outdoor living options.
Living close to nature is the epitome of "the good life" for many families. But you want to ensure that you are buying a waterfront home or lot that meets all requirements. For example, suppose you purchase an existing home on a waterfront lot. In that case, you'll want to confirm that all structures conform to existing zoning and use requirements and that the home's materials have been chosen for durability and performance, as well as for beauty.
That's why buying in a planned waterfront community with superior builders helps assure that you are meeting or exceeding all zoning and environmental requirements, while also ensuring that your home is as stunning as the waterfront view you've chosen.
Bella Collina, a Unique Community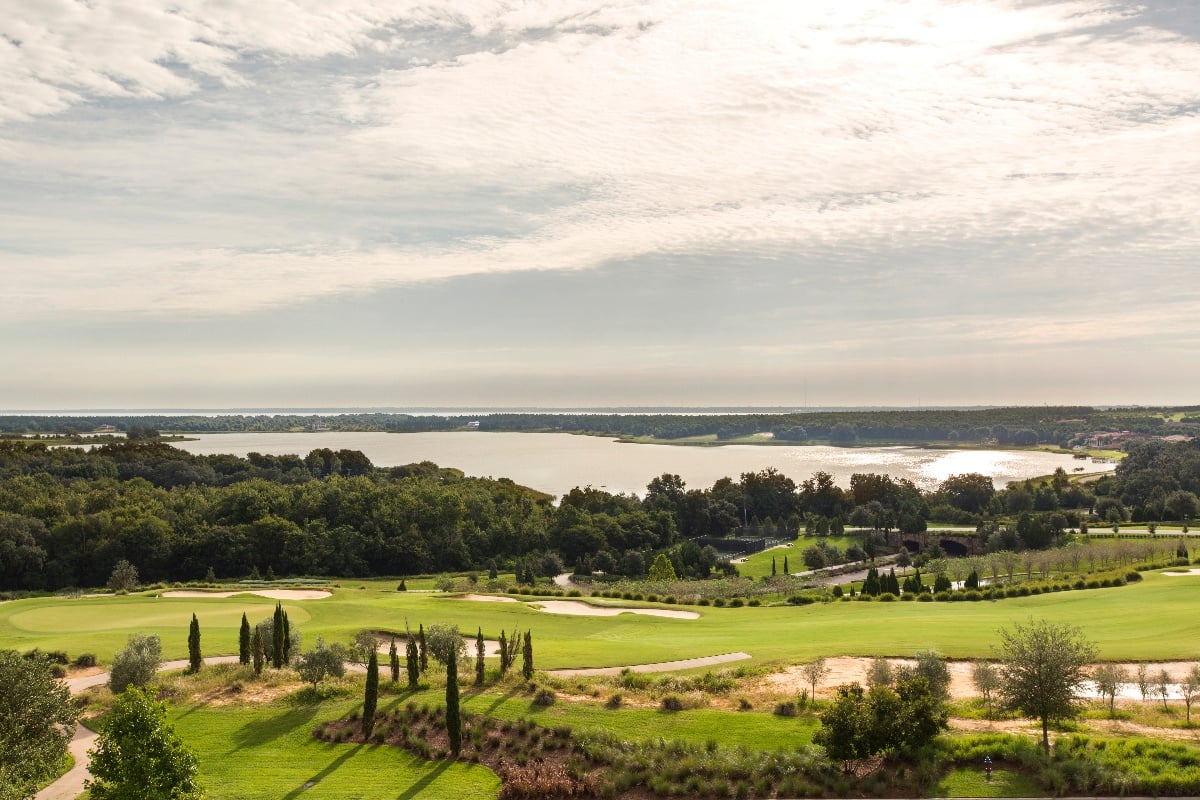 There are select communities across the nation that meet all the criteria for living the good life. Bella Collina, situated just minutes from Orlando's business center and the shopping, dining, cultural attractions, and sports facilities of a dynamic central Florida city, is such a planned community.
This distinctive development boasts a mix of single-family homes and luxury condos situated amidst the rolling hills of a 1,900-acre private preserve. Included are a championship golf course, walking and hiking trails, and two pristine lakes that are large enough for fishing and boating.
Bella Collina's estate-size custom homesites sit along Lake Siena and Lake Apopka's beautiful and serene shorelines. Custom home builders are available to design the perfect home for each site, with the water at your "back door."
Lake Apopka is the fourth-largest natural spring-fed lake in Florida and is a favored fishing destination for anglers from across the state. Smaller Lake Siena boasts the community's stunning condominium residences along its shoreline and features lakefront lots suitable for custom homes.
In addition to its exclusive waterfront homesites and roster of fine custom builders, you can purchase an existing finished home on or near the lakes or golf course or work with a builder to customize a pre-designed floor plan to suit your preferences and specific needs.
This exclusive community offers a host of resort-style amenities for its residents. There is full-time security, a Nick Faldo-designed golf course with long fairways and sweeping dunes amidst the rolling hills and woodlands, a luxurious clubhouse with fine restaurants, a tennis center, and renowned spa and fitness facilities.
The Orlando International Airport and the vacation wonderlands of Disney World, Epcot, and Universal City are easily accessible via interstate highway from the community. Its location also allows quick getaways to such tourist destinations as Daytona, Cape Canaveral, and both Atlantic and Gulf Coast beaches.
Living at Bella Collina can be compared to a full-time vacation!
For additional information or to schedule a tour, contact us or call us at 407-469-4980.