A Complete Checklist for the Day of Your Wedding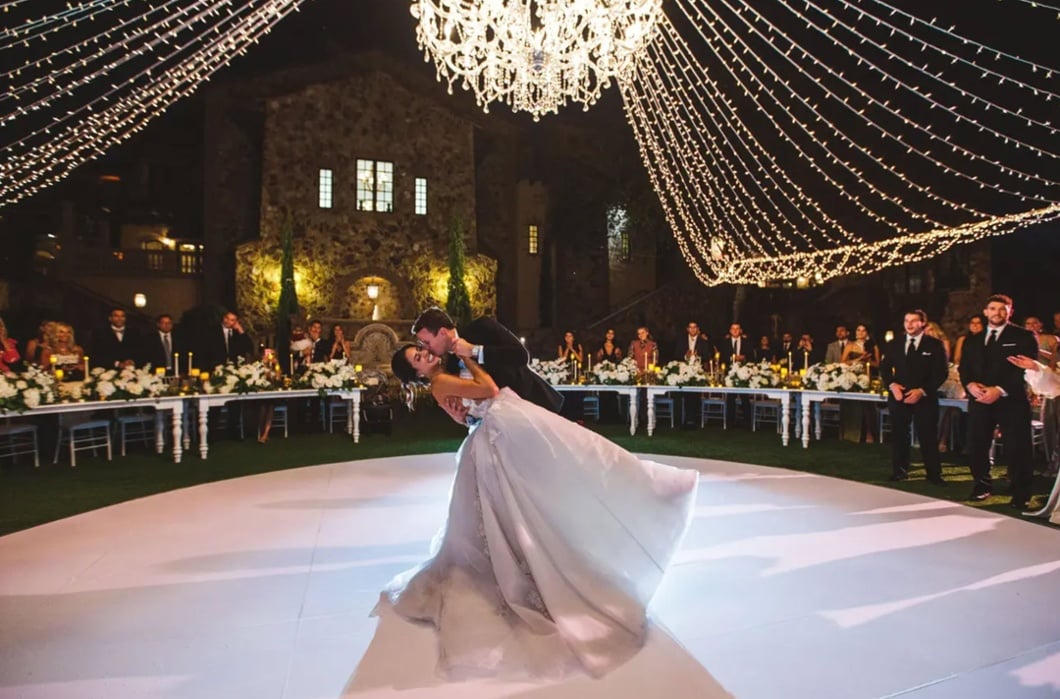 As you've likely learned through the planning process, many wheels are in motion on your wedding day. Creating checklists is one of the best ways to ensure you remember to dot your I's and cross your T's. Look at these individualized and general checklists that guarantee you don't miss a beat.
For the Bride
The morning of your wedding will be packed full of things to do. This extraordinary day is jam-packed, from getting ready to taking pictures and everything in between. The key to enjoying all these moments, which will undoubtedly create unforgettable memories, is preparedness.
Ensure you're ready to enjoy all the big and little moments by packing and preparing ahead of time. Check out this comprehensive list of things to pack in preparation for your wedding day:
Wedding Dress on a Photo-Worthy Hanger
Engagement Ring & Wedding Bands
Wedding Day Jewelry
Head Piece & Other Hair Accessories
Veil
Wedding Shoes
Lingerie/Undergarments
Small Purse
Wedding Card & Gift for the Groom
Something Old, Something New, Something Borrowed, Something Blue
Comfortable Shoes for Dancing (flip-flops, flats, or sneakers)
Well-Rehearsed Wedding Vows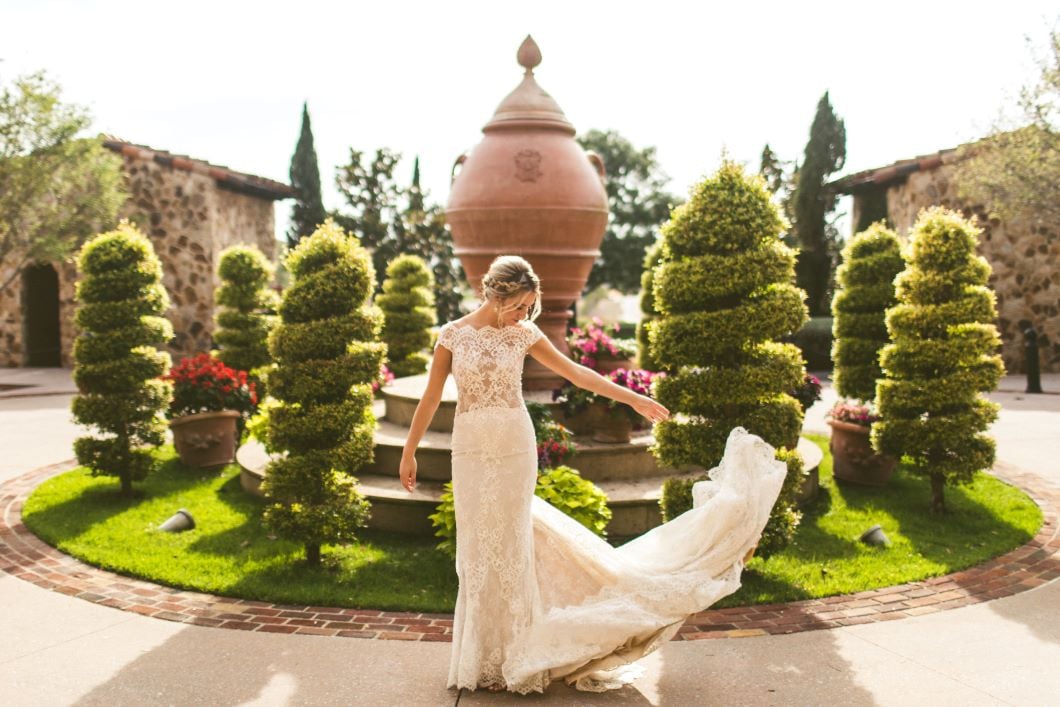 For the Groom
As special as the moments leading up to your nuptials are for the bride, they are for the groom. Like the bride, the groom should have a laundry list of items to pack for the big day. Take a look at this list that outlines some of the many things the groom should have in tow for the wedding day:
Suit, Shirt, Vest, Tie
Socks & Shoes
Cufflinks
Belt or Suspenders
Undergarments
Handkerchief
Watch & Other Jewelry
Pocket Square
Wedding Card & Gift for the Bride
Well-Rehearsed Wedding Vows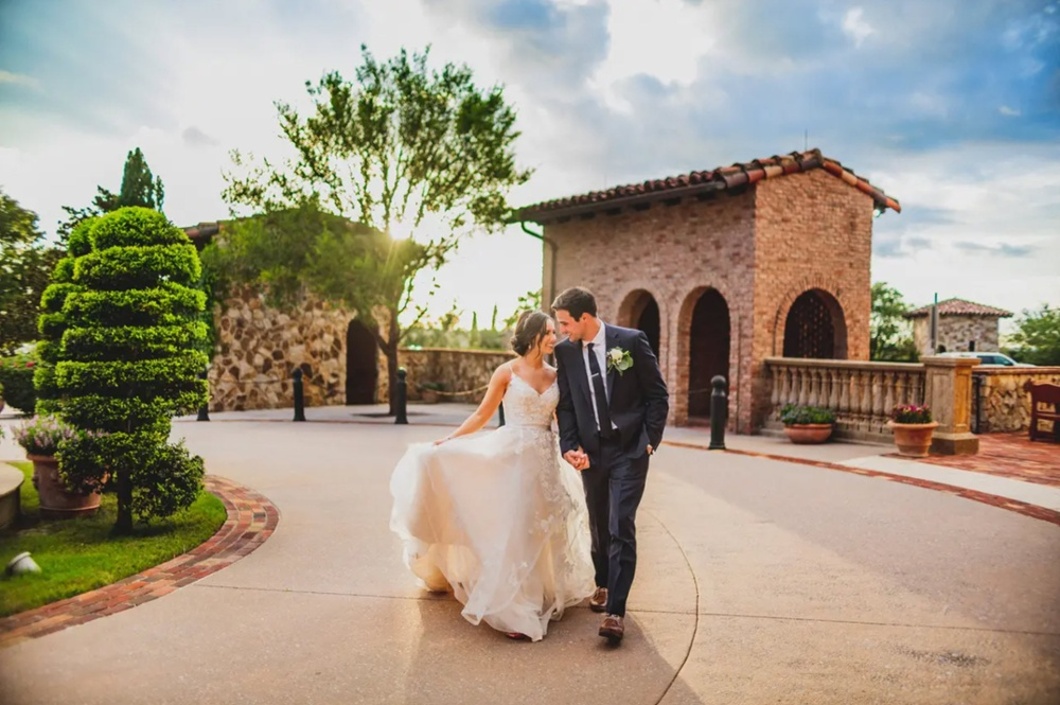 For the Bridesmaids
In addition to the personal items bridesmaids should pack for the big day, there are items they should consider packing to support the bride. Here's an excellent checklist for bridesmaids to consider for the grand finale of their bridesmaids' duties:
Dress, Accessories, & Jewelry
Ceremony & Dancing Shoes
Snacks & Water (enough to share)
Champagne or Other Preferred Cocktails/Mocktails
A Prepared & Rehearsed Reception Speech or Toast
Activities for Children of the Wedding Party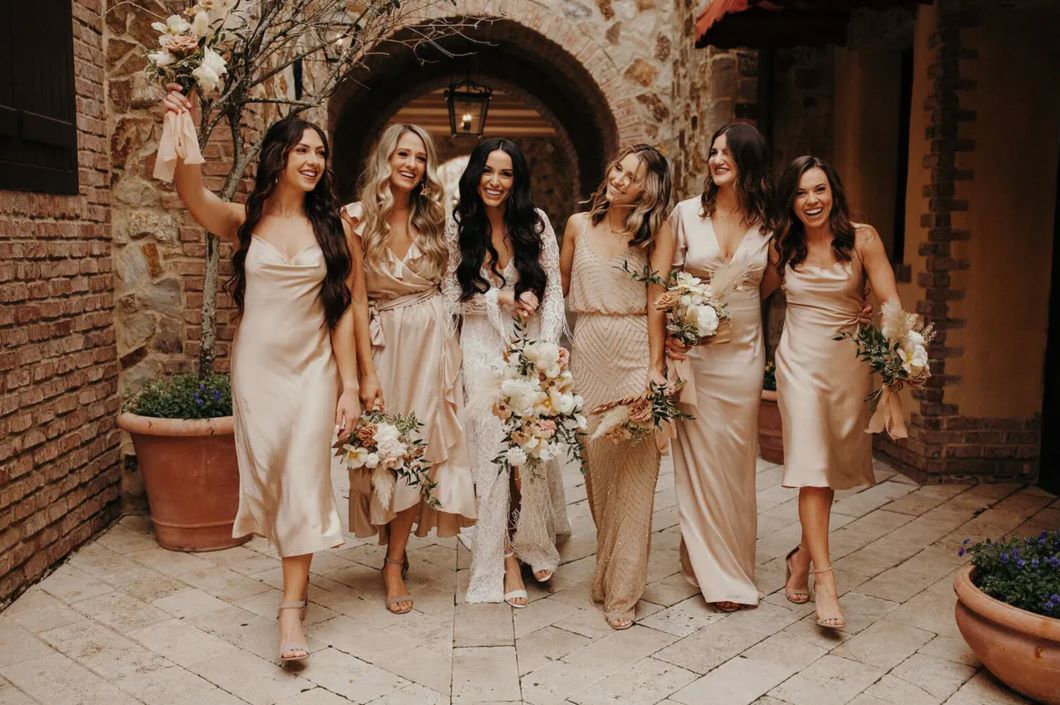 For the Groomsmen
Just as the bridesmaids should pack for themselves and their responsibility to the bride, the groomsmen should do the same for themselves and the groom. This sample checklist serves as a great overview of what the groomsmen should pack on the wedding day:
Suit, Shirt, Tie
Socks & Shoes
Pocket Square
Watch, Cufflinks, & Other Accessories
A Prepared & Rehearsed Reception Speech or Toast
Nice Pen for Signing the Marriage License
Snacks & Water
Groom's Beverage of Choice (Beer, Scotch, Mixers, etc.)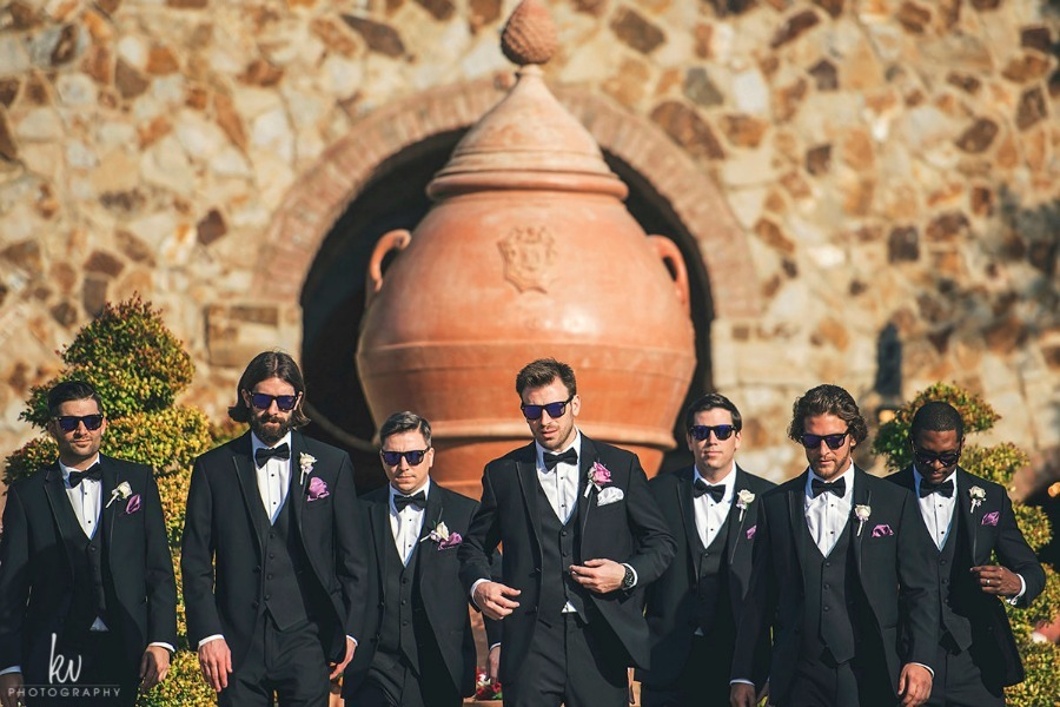 Extra Tips for Your Wedding Day
Now that you're armed with lists for each of the main players in your wedding party, here are some other things to consider:
Photo Props: Consider some of the photos you hope to capture on your wedding day; some may require pre-packed props. Ring boxes or dishes, a wedding invitation, family heirlooms, and other keepsakes could make great photo props.
Plenty of Food and Drinks: The hours leading up to your nuptials are long. From your wake-up call to getting ready and photos to the ceremony, there are many unfed hours to fill. Consider putting your bridesmaids or parents in charge of breakfast (think bagels, donuts, and mimosas) and snacks (a charcuterie board, crudité, and fruit platter are perfect for picking throughout the day). Don't forget to plan the same for the groom and groomsmen.
Emergency Kit: There will inevitably be hiccups throughout your day. No matter how well you plan and prepare, there may be small curveballs that you can prepare for in advance with an emergency kit. Some of the items you include in your wedding day emergency kit might consist of umbrellas, safety pins, bobby pins, a sewing kit, band-aids, feminine hygiene products, tweezers, tissues, scissors, super glue/tape, pain relievers, antacids, dental floss, and stain remover to name a few.
Tip Envelopes: From sun-up to sun-down, many service providers will make your wedding day the culmination of all your planning and hard work. You'll likely be inclined to compensate these individuals with gratuities. Plan for these gratuities ahead of time by preparing labeled tip envelopes. Some of the service workers you should consider tipping include delivery drivers, chauffeurs, maître d's, servers, bartenders, hair stylists, makeup artists, and others.
Decor: The last thing you want to worry about at the end of your wedding reception is cleaning and packing up. Provide your venue with a list of items to be returned to you and a list of items that vendors like the florist will pick up. Some items to be returned to you or vendors may include decor, photo frames, table numbers, vases, etc.
Wedding Day Contact List: Another thing you don't want to deal with on your wedding day is fielding phone calls and text messages from delivery people, vendors, and the venue. Create a "day of" contact list for your wedding planner. Your list should include trusted people who will have the right answers and be able to think quickly in your stead. Your "day of" contact list should include the maid of honor, best man, and contacts for all vendors.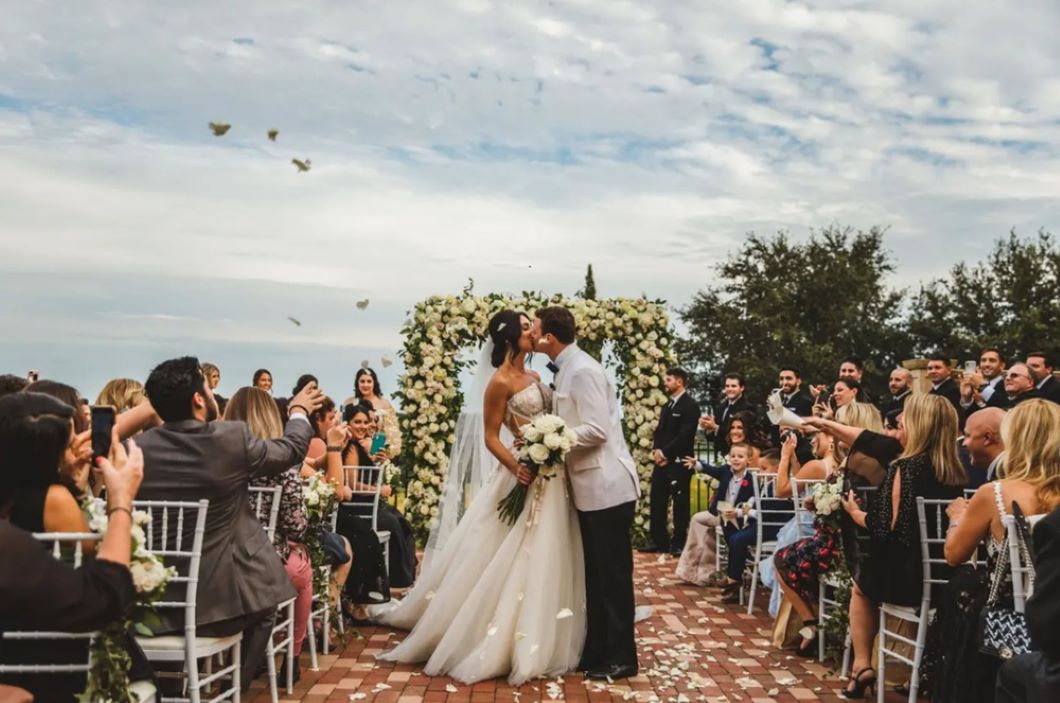 Trust Bella Collina Wedding Professionals
Besides all the pre-planning, packing, and checklists, you have to be willing to trust your team of professionals. Remember, you've hand-selected each of your vendors for a reason. These vendors understand your wishes, whims, and visions, so trust them to do their jobs.
Rest assured that your big day will be in the best hands if you select Bella Collina as your wedding venue. We employ a team of consummate professionals to ensure every detail of your momentous day goes off without a hitch.
Contact our team today to inquire about booking your wedding at one of Florida's most luxurious event venues.