8 Tips for Choosing a Wedding Photographer and Videographer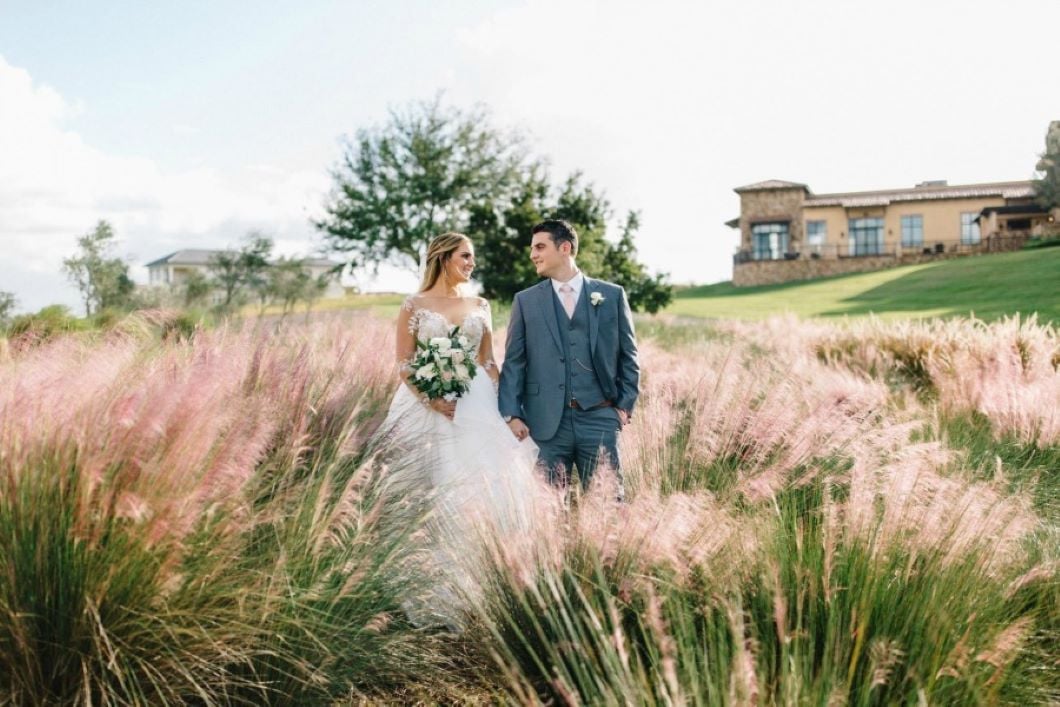 A wedding is one of the most important days in someone's life, so capturing it through images and video is essential. You and your family will treasure these visual memories for years to come. That's why selecting a photographer and/or videographer is a top priority for most couples when they begin planning their wedding.
Here are eight tips to consider as you begin the process of choosing the best wedding photographer and videographer for your wedding.
1. Expect to Hire Two Professionals
Due to the importance of wedding photography and videography, you might need to hire two service providers. Not all photographers are videographers, and vice versa. You want experienced professionals doing this work.

Some studios provide both photography and video services, but it's not unusual for couples to hire two different businesses for the best results. Although related technically and artistically, photography and videography place different demands on the service providers.
A photographer can stage many of the shots taken at a wedding. A videographer captures moments as they happen and usually performs a lot of editing to the video after the ceremony, including adding music. You definitely don't want a photographer winging it on your video.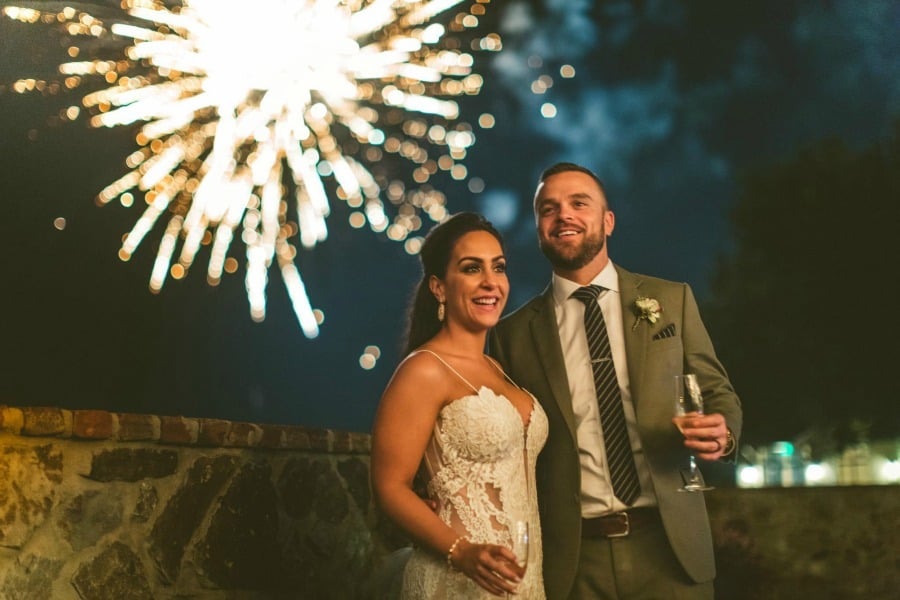 Also, you'll probably want still images from the ceremony and reception and a full video of both. This is close to impossible for one person to do effectively. If you decide to go with a single service provider, inquire about the number of assistants they will have on-site for the ceremony and their roles.
2. Create Your Budget But Be Flexible
A great deal about wedding planning revolves around the budget. You and your partner should establish what you can spend and if this amount will cover both photography and videography.

Photography will be a big ticket item. Depending on the size and duration of the job, a professional photographer or videographer will charge thousands of dollars. Plan on these services consuming 10% to 15% of the budget.

Although financial decisions will stack up as you plan your wedding, give yourself permission to be flexible. If your first choice among professionals costs you a few hundred dollars over your budget, selecting that person could be worthwhile. You might regret being penny wise and pound foolish.
3. Gather Recommendations
With the first two tips in mind, it's time to ask your network for recommendations. Recently-married family, friends, and colleagues can share who they used and offer their opinions.

Word of mouth is always the first place to start. You'll get the best leads because popular service providers often don't need to put as much effort into marketing once.

Beyond word-of-mouth referrals, search online for photographers and videographers in your area or the area of the wedding venue. Look for Google or other online reviews. If you're using a wedding planner, that person will certainly have some recommendations.

After building a list of recommendations, inspect their online portfolios. Before contacting anyone, take the time to explore what they're using to market their services. Make notes about the portfolios that appeal to you. Ask yourself what you like and record your impressions about their photographic styles.
It's okay to go with your gut reaction. If you don't like marketing examples, move on to the next person on your list.

4. Decide the Photographic Style That You Want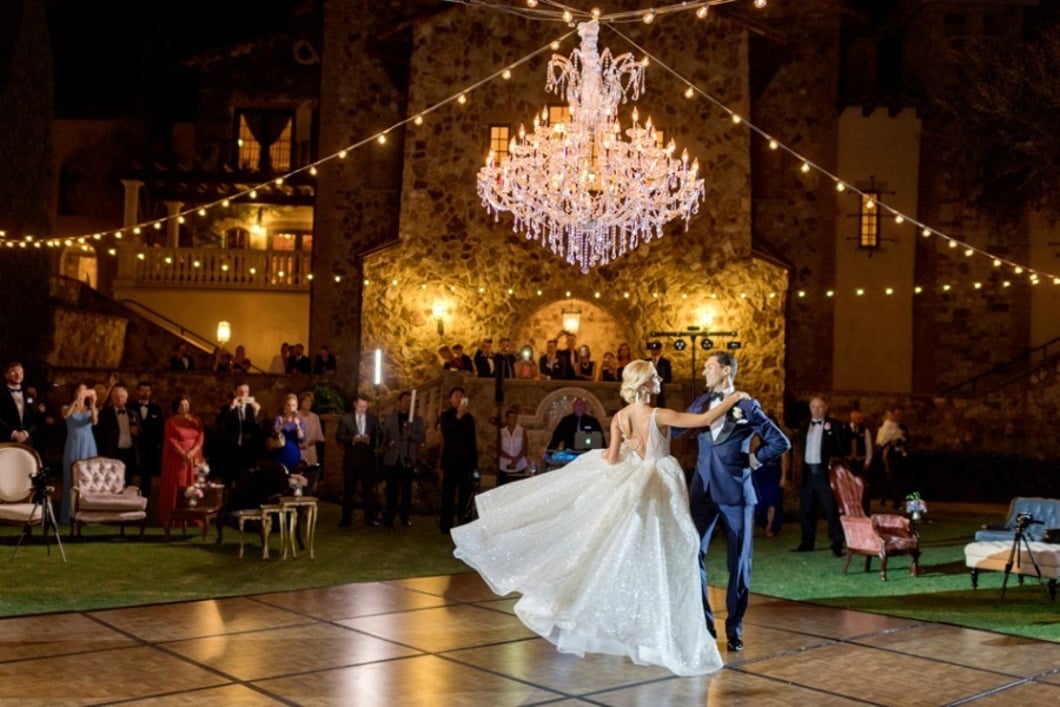 You don't have to be a photography expert to grasp basic photographic styles and choose one for your wedding photos. Professional photographers are proficient in most styles but will have one or two areas of specialty where they excel.

Photographic styles fall into these categories:
Lifestyle

- Candid, natural action shots showing authentic human action and interaction

Documentary

- Visual storytelling meant to capture an unfolding event

Posed

- Traditional portrait and group photo approach

Artistic

- Use of costumes, props, and staging to create unique effects
All of these styles are popular and have their best uses. Wedding photos typically include several posed shots, but your tastes will point you toward the overall style you want.

Here are a few questions to help you think about photographic style:
Do you want a documentary approach that delivers a chronological story?

Do you want specific special guests to receive extra photographic attention?

Do you want most pictures posed?

Do you want most pictures candid without posing?
5. Know Your Wedding Venue
Knowing your wedding venue before engaging with a potential photographer and videographer is essential for many reasons.

A photographer needs to know the wedding venue because it dramatically impacts lighting. Lighting will make or break the final results. Photographers know how to use lighting to produce great shots and adjust their equipment to deal with lighting challenges.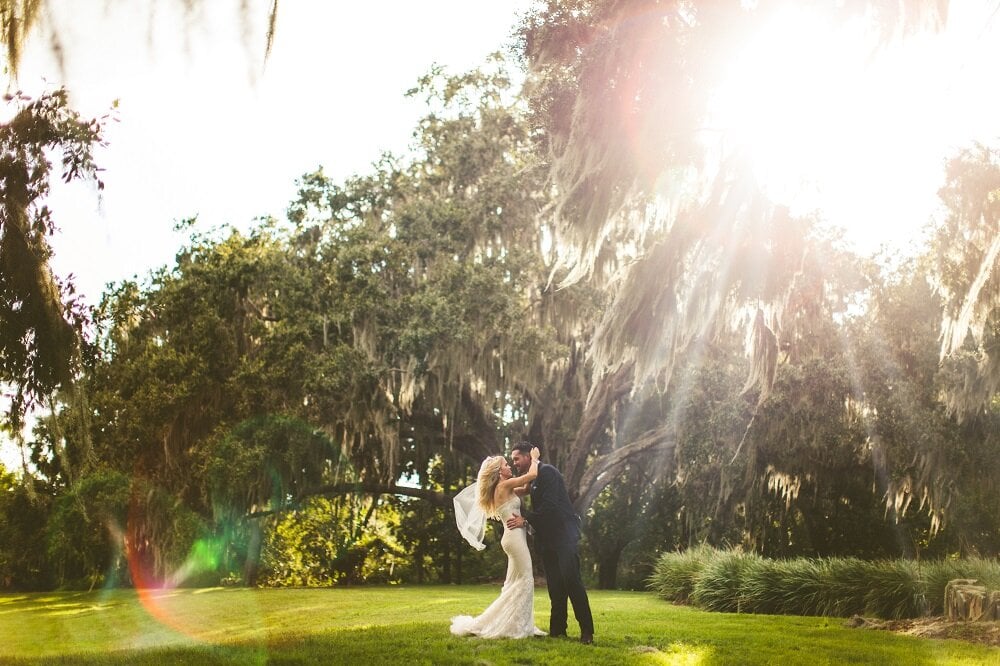 They will need to know if the ceremony will be inside or outside. Not only will this impact lighting, but it also affects what equipment is required. Some photographers rent some of their specialty equipment, so they need this information to quote an accurate price.

Additionally, the location of your venue will have a significant influence on who you hire. The photographer and videographer must charge for travel expenses if travel is involved. Some providers may be unavailable if your venue is too far away.
6. Schedule Interviews with Photographers and Videographers
Once you know your style preferences and venue, you can schedule to meet with your list of providers. In-person meetings are highly recommended because you and your partner need to assess your comfort level with the person. Photography and videography require close personal interaction. You don't want to hire someone who makes you feel uncomfortable or rubs you the wrong way.

Great questions to ask during the interviews include:
What information do you need from us and when?

How will we communicate?

Are you insured?

Do you have any recommendations for recording the event?

What does your service contract include?

Do you have assistants? If so, how many and what are their responsibilities?

When do you need the deposit?

Will you create a timeline for pictures and the video for the wedding day?

When will the pictures or video be delivered?
Don't be shy about digging into the contract details. When both sides understand each other, disputes are less likely. Most service providers should be willing to adjust some terms through negotiations.

Asking about picture availability is good to know because it usually takes 6 to 12 weeks to receive your pictures and video. Without knowing this ahead of time, you could get upset about the long wait.
7. Examine Full Wedding Galleries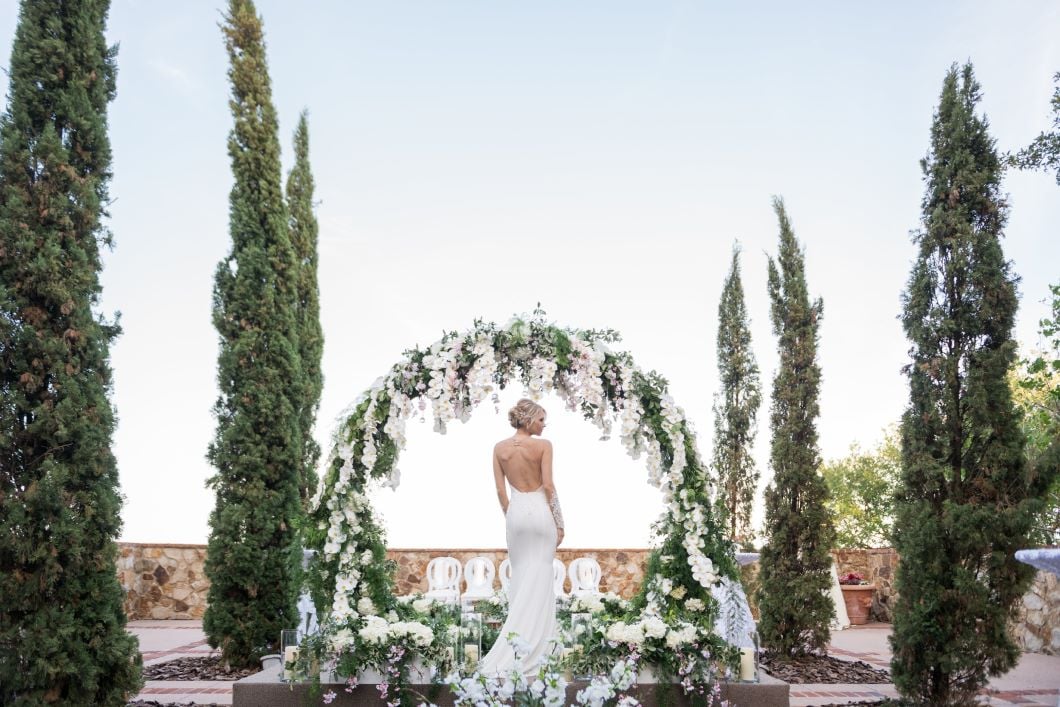 After your interviews, ask each service provider for access to a complete wedding gallery. Their marketing materials will show you their best shots and highlight reels. These are great, but you want to see samples of the total package that they provide before making a hiring decision.
8. Ask About Rights to Wedding Photographs
Professional photographers and videographers possess the copyright to the images they capture unless you buy them. Service providers often grant you personal use of the images or may have a copyright release fee.

You also want to know if the person intends to use your images in marketing material. If you don't want your photos or video used, be sure to get it in writing.
The Perfect Wedding Venue to Capture Your Memories
Golden sunsets over green hills, sunlight dancing off calming waters, and breathtaking views in every direction provide a beautiful backdrop for your wedding. Stone-walled gardens, gorgeous flowers, and Tuscan-inspired architecture magnificently frame still and moving imagery and will relish for years to come.
You'll find all this and more at Bella Collina, one of the most sought-after wedding venues in the Orlando area. We're located in a private golf community in Montverde, Florida, only 30 minutes from Orlando.

Our amenities make creating unforgettable memories with your guests easy. We offer:
In-house catering and menu planning

Luxury condo rental

Sir Nick Faldo-designed golf course

Spa

Rehearsal brunch, lunch or dinner, and farewell brunch
Are you ready to plan the luxury wedding of your dreams? Contact our wedding team today to get started.