8 Things to Consider for Your Wedding Entertainment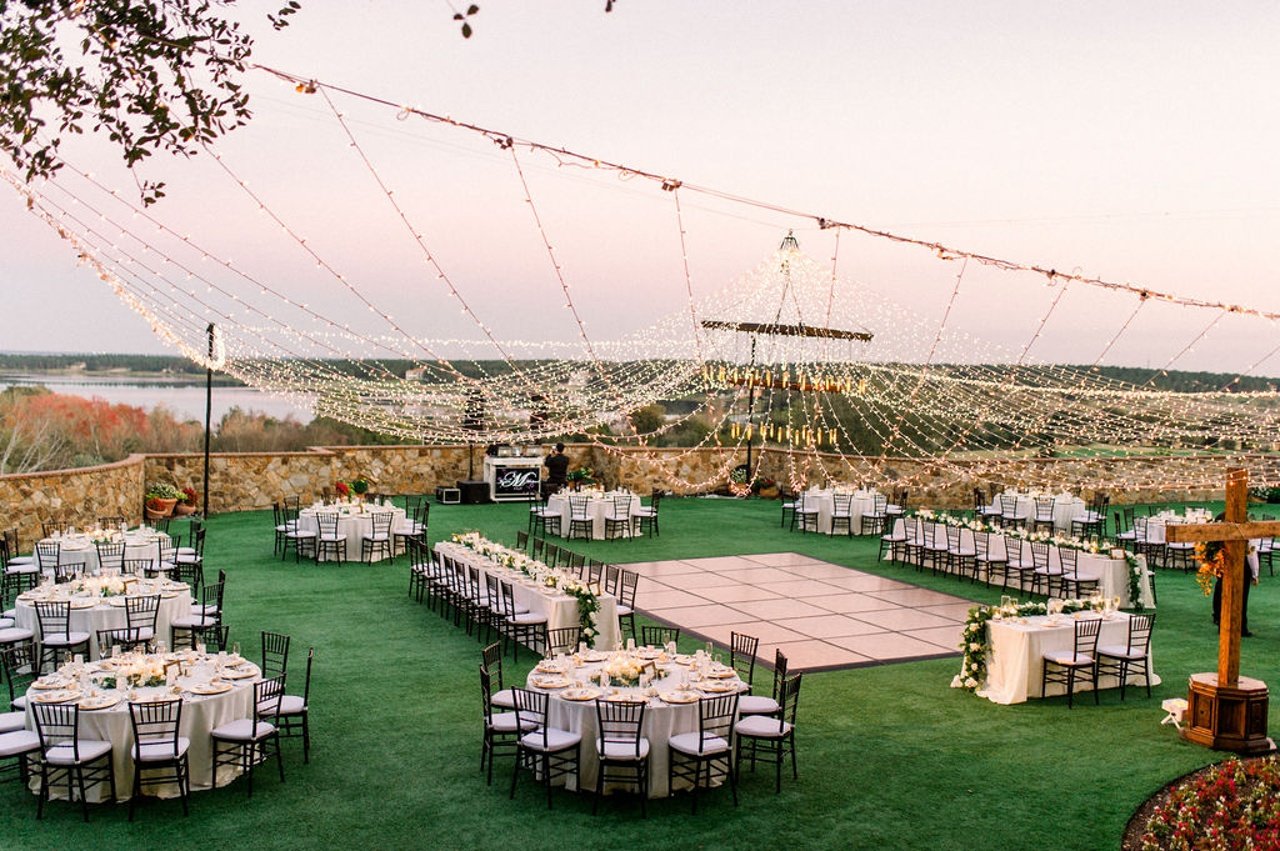 Your wedding celebration creates memories that last a lifetime. That's why finding the right entertainment options for your wedding is so important. Here are some great ideas for planning your wedding entertainment that can make your day extra special.
Dancing
To dance or not to dance? Including an opportunity for guests to show off their best dance moves is a top entertainment option. Especially for couples with younger or more active guests, a venue with a dance floor is a wonderful way to celebrate with your family and friends.
Almost any area can be turned into a dance floor with temporary flooring solutions that can be placed over other floor coverings or on level ground outdoors.
Music
Your choice in musical arrangements sets the tone for your reception. There are several options including:
Music with special importance to you and your intended

.

Y

ou can even add a brief note or recording in front of each song to explain its significance.

L

ive

band

s

make a

big

difference in the atmosphere of your wedding reception.

While they

may cost a bit more

,

they

bring high-energy fun

to the dance floor.

Wedding

DJs

continue to be

a top opt

ion for receptions.

Using a DJ allows you to create a custom

list of your favorite songs

and play

a wide variety of genres.

Themed music

is popular

for today's wedding receptions

.

Select from

popular music, jazz, country

,

swing

, and more

.
Photo Booths
One of the best-loved amenities to add to your wedding reception is the photo booth. Wedding photos are a time-honored tradition and typically include formal pictures of the happy couple and the wedding party and candid shots during the ceremony and the reception.
A photo booth lets your guests and family members get in on the action. It also provides mementos that your reception guests can take home to commemorate the happy event for many years to come.
Modern photo booths even provide emailed or printed copies of photos almost immediately. This is a delightful addition to your wedding reception and a convenient way to break the ice among guests at larger affairs.
Live

Painters
Couples are increasingly opting to include a live artist as part of their wedding. Artists can be commissioned to create a watercolor painting of your ceremony, charcoal drawings of the wedding party, or caricatures of wedding guests.
Guests can be mesmerized as they watch a live painter create lasting artwork commemorating your special day.
Choreographed Dance or Flash Mob
Get the party started with your very own choreographed dance or flash mob. Create a dance routine that includes the wedding party. Since you need to practice your moves before the wedding, it's a great way for bridesmaids and groomsmen to become acquainted with one another.
Flash mobs generate a lot of excitement and entertainment. You can hire a group that specializes in wedding flash mobs or create a flash mob of your own. Imagine the wait staff at your reception turning into a gyrating dance unit or guests suddenly dancing in unison to a mix of your favorite songs.
Practice is made easy with online meet up sessions or email the routine instructions to participants and they can learn the moves in their free time.
Sing-

A

longs and Karaoke
For families with a real love of music, planning sing-alongs or renting a karaoke machine provides added fun during these events. Your wedding reception can be made even more memorable with video of your guests singing along to your wedding song or demonstrating their vocal abilities with the help of the perfect karaoke background music.
Singing and karaoke are especially appropriate for outdoor receptions. The music produced in this way provides a festive atmosphere for your celebration.
Photographic Scavenger Hunts
Use digital or disposable cameras to create a wedding reception photo scavenger hunt. If your budget allows, provide cameras for each team of guests. If not, ask guests to take photos on their phones and email or text them to the person assigned to oversee the scavenger hunt.
These candid photos can be shared among the wedding party and create an even more complete picture of your special day.
Some of the photo requests on your list might include the following:
Photos of the happy couple kissing

A picture of someone who has fallen asleep

A photo of the wedding cake

A candid shot of a couple dancing

A photo of an older relative

A picture of someone eating
Having your guests participate in taking photos is entertaining for all ages and provides plenty of photographic records of your special event.
Petting Zoos and Shelter Pets
Depending on the venue you choose and the number of children you expect at your wedding, a small petting zoo or an appearance by shelter pets can make your reception a memorable one. This is especially appropriate for animal lovers who are planning a more informal reception in an outdoor area.
Be sure to check with your venue coordinator to make sure that live animals are allowed in these areas.
Working with a company that specializes in petting zoos can ensure that these wedding entertainments go smoothly.
It may also be possible to enlist the help of a local animal shelter to bring in some of their most lovable and cuddly pets, providing entertainment for your reception while potentially finding homes for pets in need.
Choose the Perfect Venue
At Bella Collina, we offer the perfect luxury backdrop for your upcoming wedding. Our rolling hills and sparkling lakes offer a little something for everyone. If you or your guests are golfers, the on-site golf course offers a perfect getaway for the day before or the day after the wedding.
To learn more about the amenities available at Bella Collina, contact us or give us a call today at 407-469-4999. We look forward to helping you make memories that will last a lifetime!