8 Benefits of Living in a Lakefront Home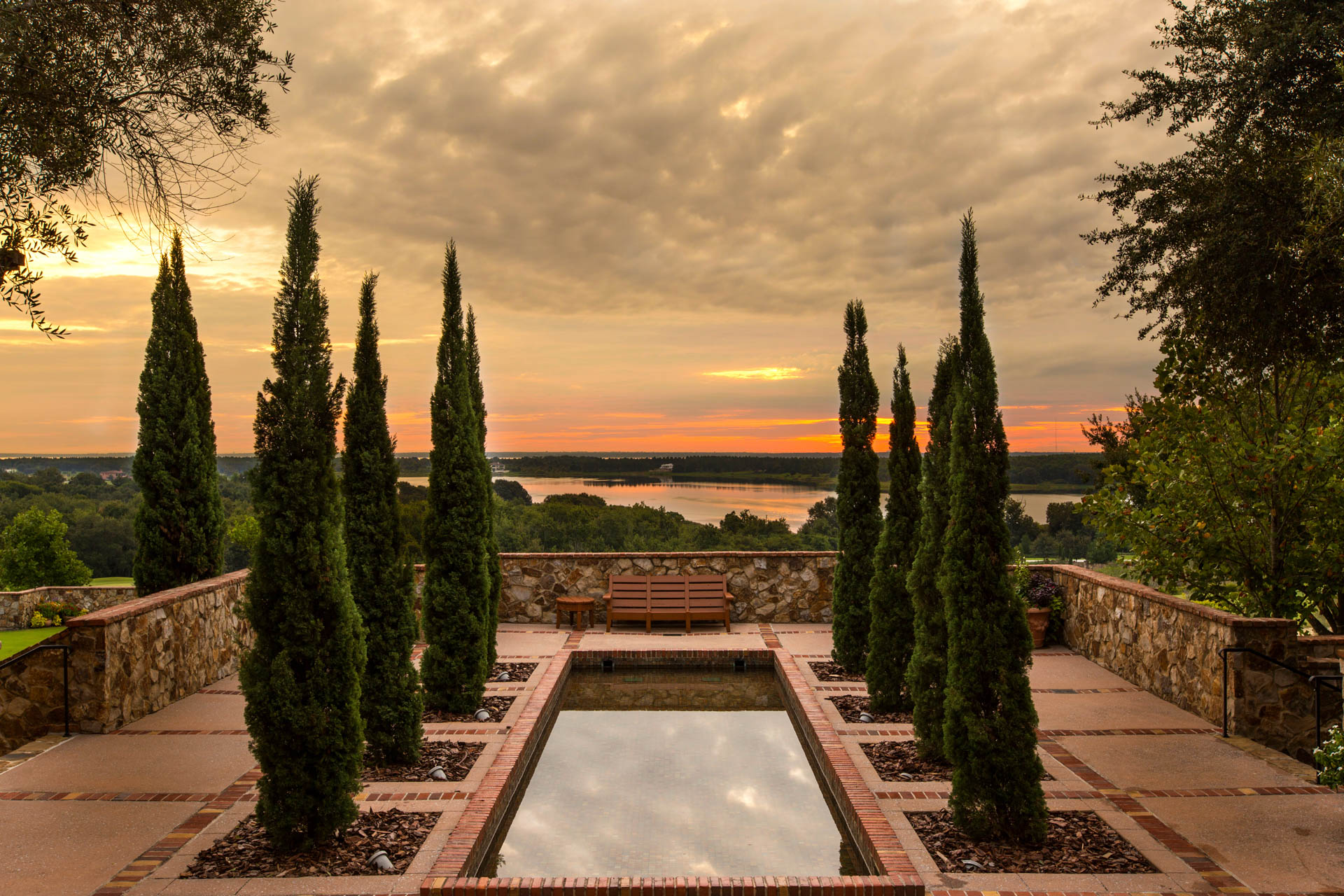 Have you ever vacationed at a waterfront property and wished you could live like that all the time? You're not alone in this desire. The lakefront lifestyle possesses many attractive features that have a positive impact on your well-being. A waterfront home also has the flexibility to be a nature-focused sanctuary or a social hub.
Here are 8 benefits of living in a lakefront home:
1.
Open Air, Open Space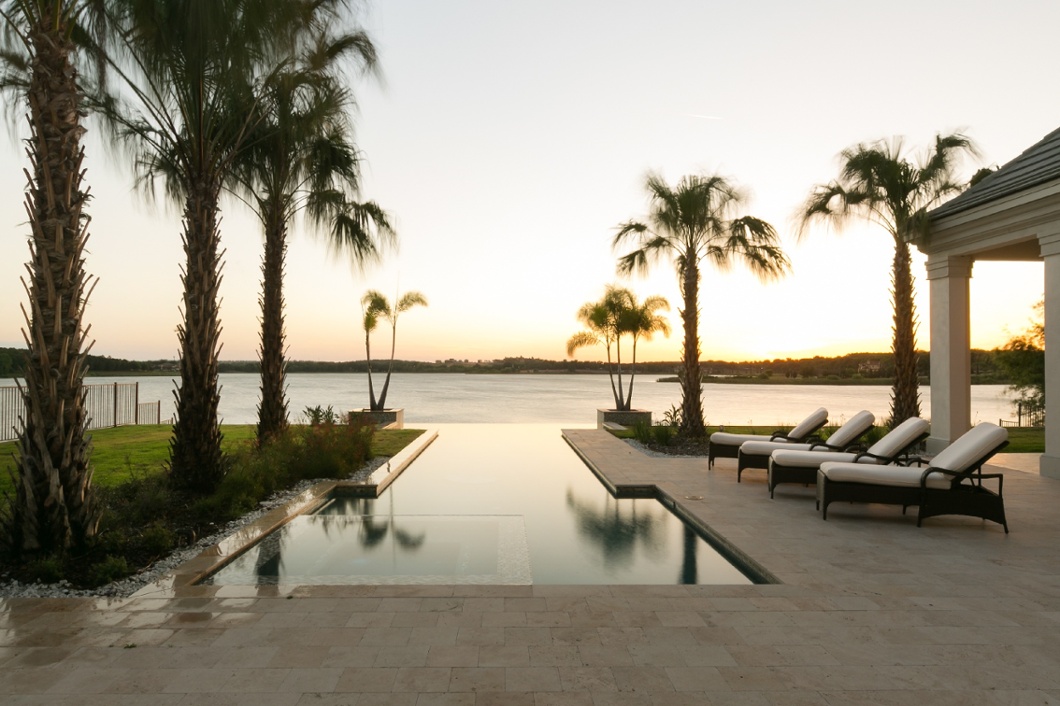 A lake creates an open space with unimpeded airflow, which is one reason why the air is fresher by the water. Moving water also discharges negative ions into the air. The effect is most pronounced by waterfalls or the ocean, but the lapping of water on a lakeshore cleanses the air as well.
Contact with negative ions naturally soothes people. Researchers have concluded that exposure to negative ions can alleviate depression in some people and even promote better cognitive performance.
So, it really is true that fresh air clears the mind.
2.
Relaxed Setting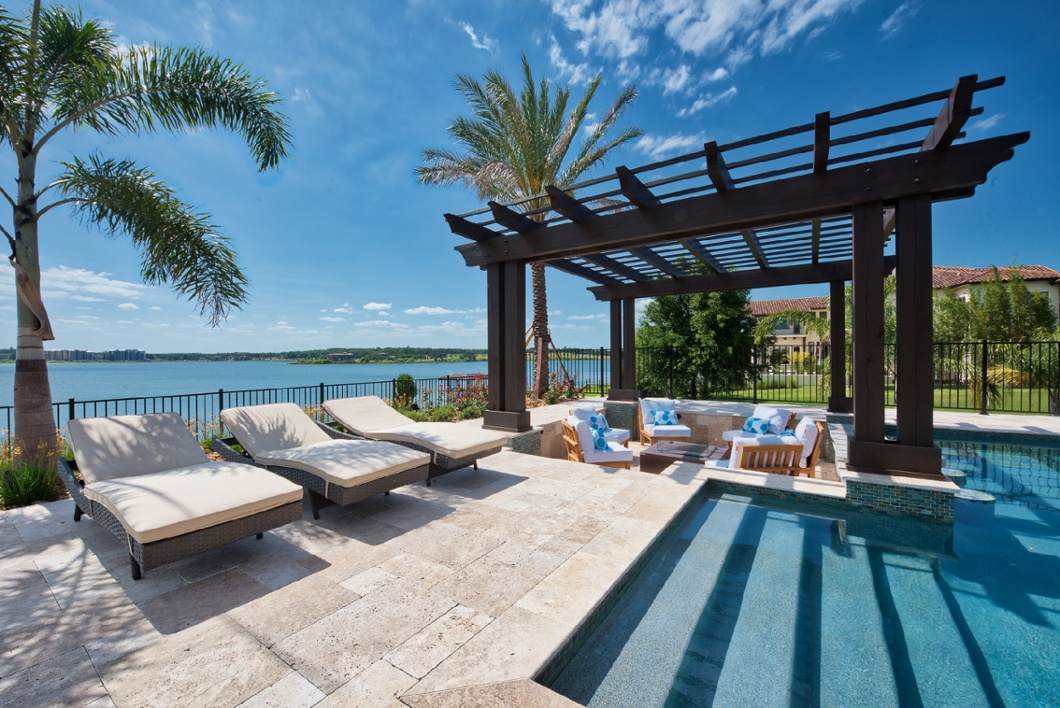 Lakefront living helps you relax in many ways beyond the benefits of fresh air. Being on the waterfront automatically gives you open space on one side of your home.
Contrast this to a regular residential neighborhood where most homes are surrounded on all sides by other homes. The clear space of a lake reduces your exposure to stimuli projected by built environments, such as:
Lights
Vehicle traffic
Lawnmowers
Signage


What you're left with is a cleansing view of tranquil water. Home builders typically exploit this natural feature and design rooms that emphasize views of the open water.
3.
Connection to Nature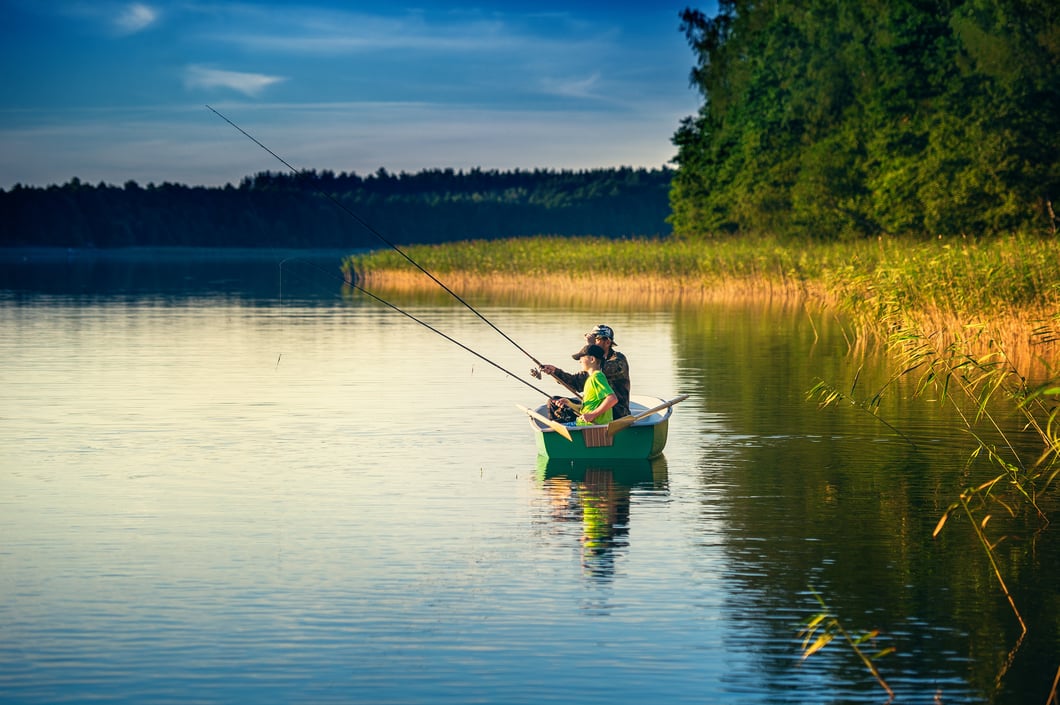 Water attracts life, which means that living on the water places you within a thriving ecosystem. You can enjoy:
Bird watching
Spectacular sunrises and sunsets
Moonlight on the water
Wildlife viewing
A lake house is about as close as you can get to nature in daily life. A lakefront house retains the comforts of modernity while putting you on the edge of an aquatic world that moves at the pace of seasons instead of minutes.
Supporting your well-being by living close to nature is not just a happy thought. Science bears out this fact. Numerous studies indicate that natural surroundings result in:
Stress relief
Mood improvement
Greater mental creativity
More vitality
4.
Enhanced Privacy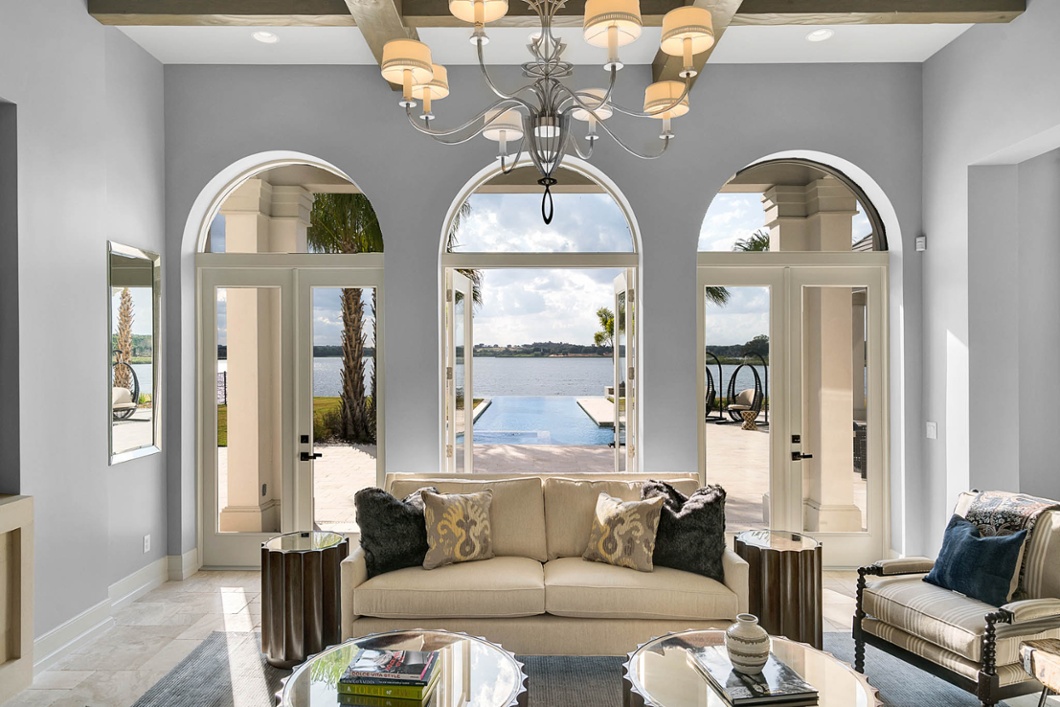 Even when homes surround the shore of a lake, their properties are designed to maximize privacy. Aside from having water on one full side, a home's lot can include a:
Private patio
Private dock
Enclosed hot tub area
Garage and private driveway
Plus, you get windows with a view across the vista of the water.
5.
Sense of Community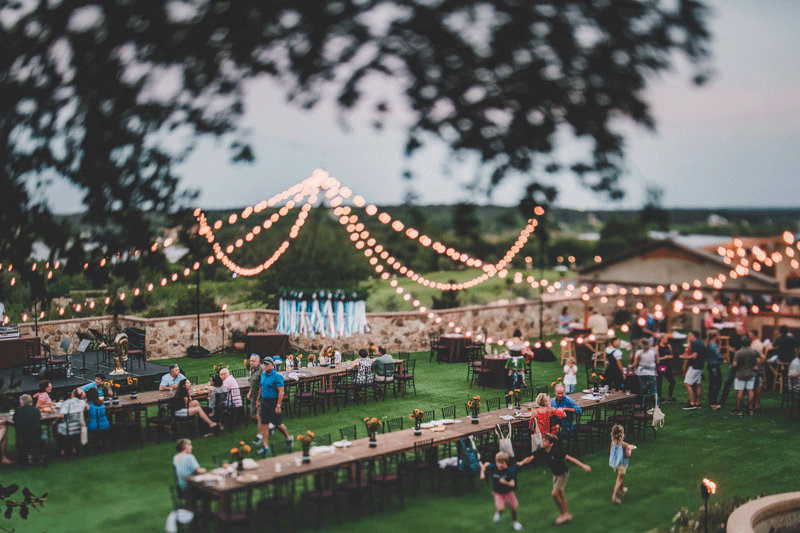 The joys of lakeside living unite the residents. Everyone around the lake appreciates the quality of life, and you get to participate in the collective contentment that arises from the many benefits of living there.
Lakeside residents often engage in community events, especially on the Fourth of July and other summer holidays. They might organize regattas and boat decoration contests.
Residents are also bound by concerns about water quality and noise pollution. Overall, you automatically have some things in common with your neighbors, and everyone feels very invested in the place.
6.
Abundant Recreational Opportunities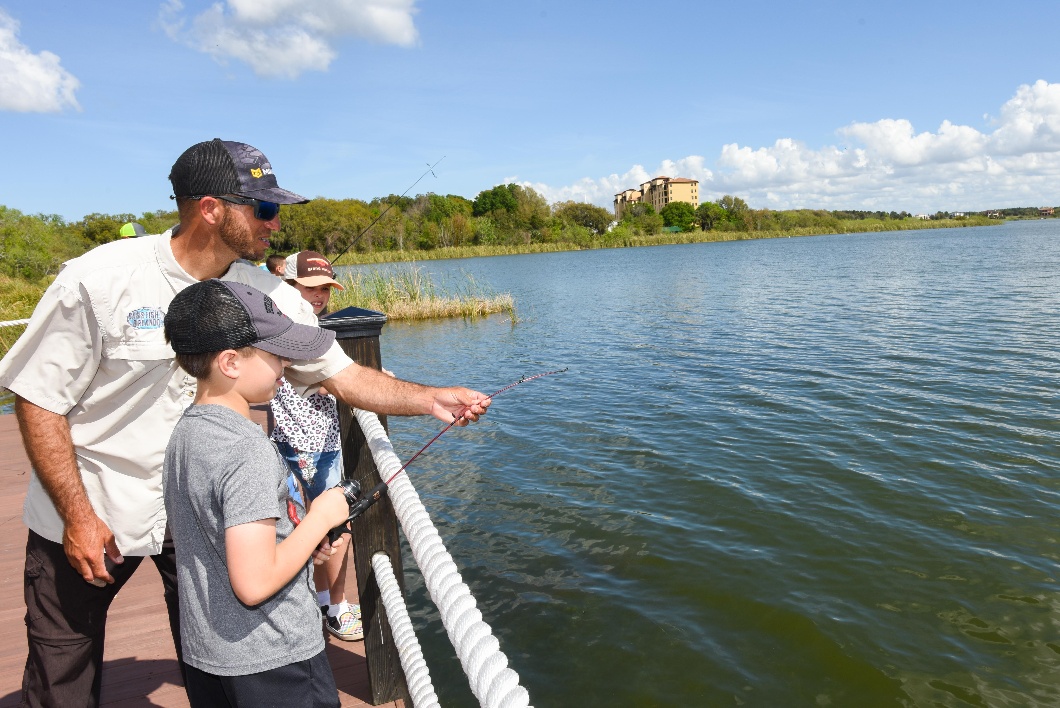 When you don't live on a lake, you and your family need to travel when you want to do something fun on the water. A waterfront home isn't like that. It always has some at-home options for fun, especially outdoors.
You can truly feel like you're always at a vacation destination. Instead of planning an outing, you just go out your backdoor and enjoy boating, kayaking, or fishing
7.
Entertainment Hub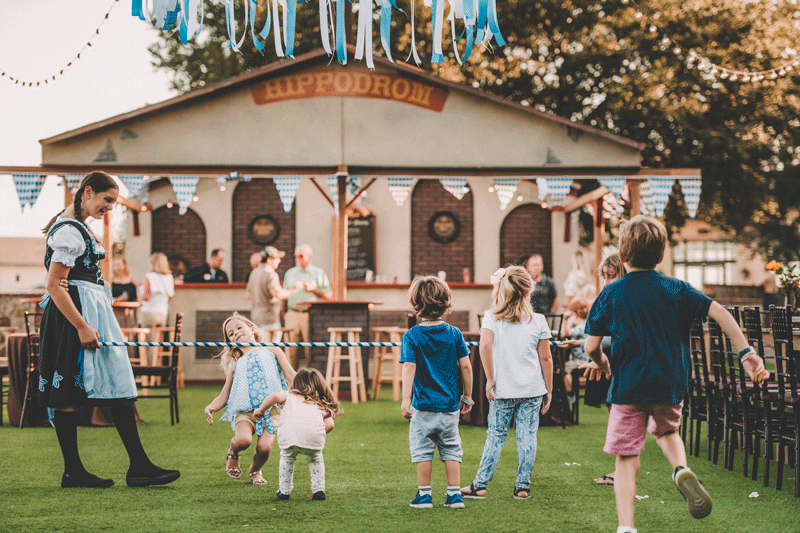 Although you might value the peace and solitude of a lake house, you can open your home for entertaining whenever you feel like it. Your friends and family will probably love the chance to come over and experience the lifestyle.
Lakefront homeowners have an excellent place to host:
Family reunions
Retreats
Work parties
Kids birthday parties
Wedding celebrations
Graduation parties
Not everything has to be a big bash, though. Having a couple of friends over for a barbecue or inviting a friend to go fishing brings great satisfaction as well. Things as simple as watching your young children or grandchildren catch minnows with a net are delightful moments too.
8.
Strong Property Value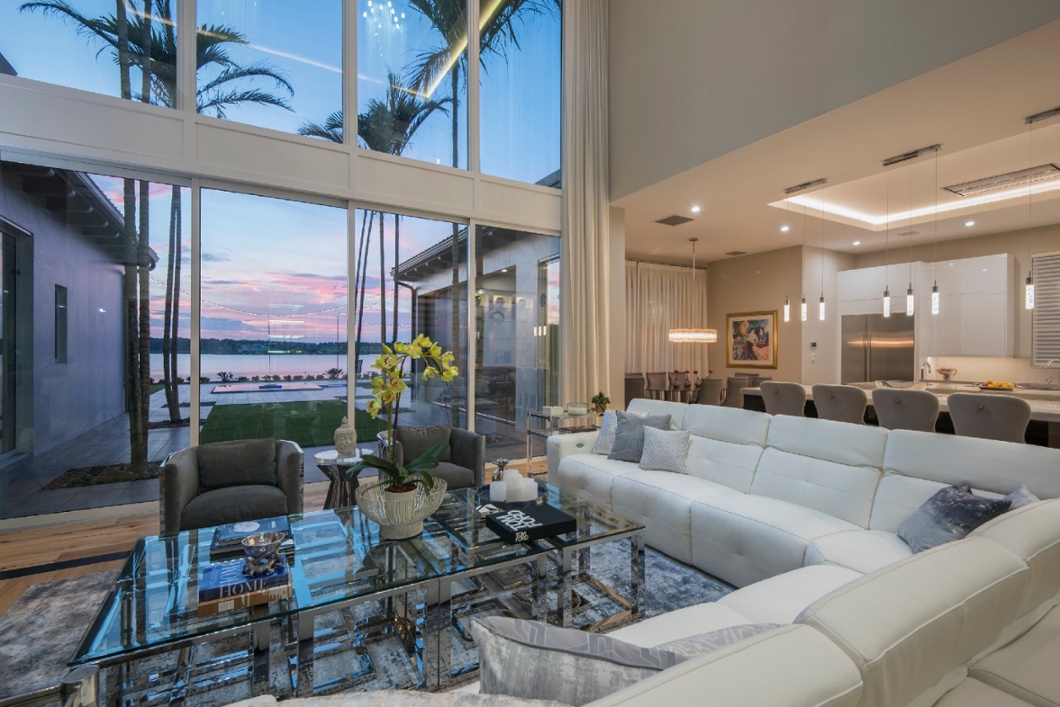 Almost anyone can appreciate the benefits of waterfront living, but you might like to see the numbers as well. Waterfront homes equal good property investments because their values are more resilient no matter what is going on in the market.
The appeal of lakeside living bolsters waterfront home values. On top of this, the marketplace for lake homes is supported by scarcity. Developers simply can't throw up waterfront homes in big quantities because there is only so much buildable waterfront real estate in existence.
Waterfront Living Plus Golfing at Bella Collina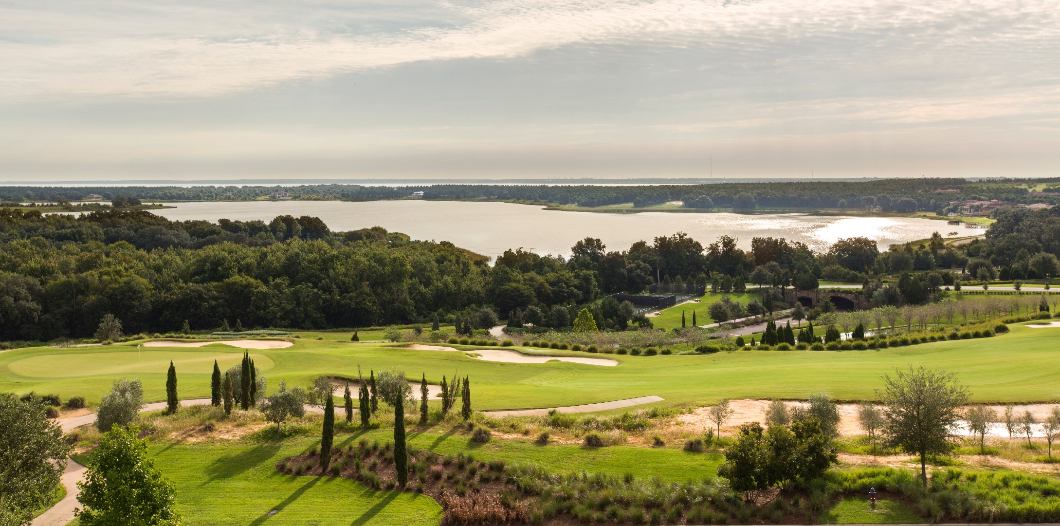 Bella Collina combines the splendor of living close to water with the pleasure of golfing. Our 1,900-acre private golf community includes many waterfront home sites on Lake Sienna and Lake Apopka.
Even non-waterfront homes are close to water, and all residents can access private walking trails and enjoy the open air and sunshine on our Sir Nick Faldo signature golf course.
As a resident of Bella Collina, you can make connecting with nature a priority in your life. At the same time, you remain close to the excitement of Orlando and other popular Florida destinations.
Whether you're in the middle of a career, starting a family, or retired, Bella Collina offers a peaceful and friendly place that welcomes people of all ages. You can raise a family here, enjoy a blissful retirement, or escape gloomy winter weather in a second home.
Our community includes popular amenities, including:
A beautiful clubhouse
Event and wedding venue
Golf lessons and clinics
Resort-style swimming pool
Spa
Fitness center
Tennis
Luxury defines our community. We offer many types of homes and home building opportunities in Central Florida. Browse our real estate gallery and contact us with your questions anytime.