6 Things to Know Before Building a Custom Home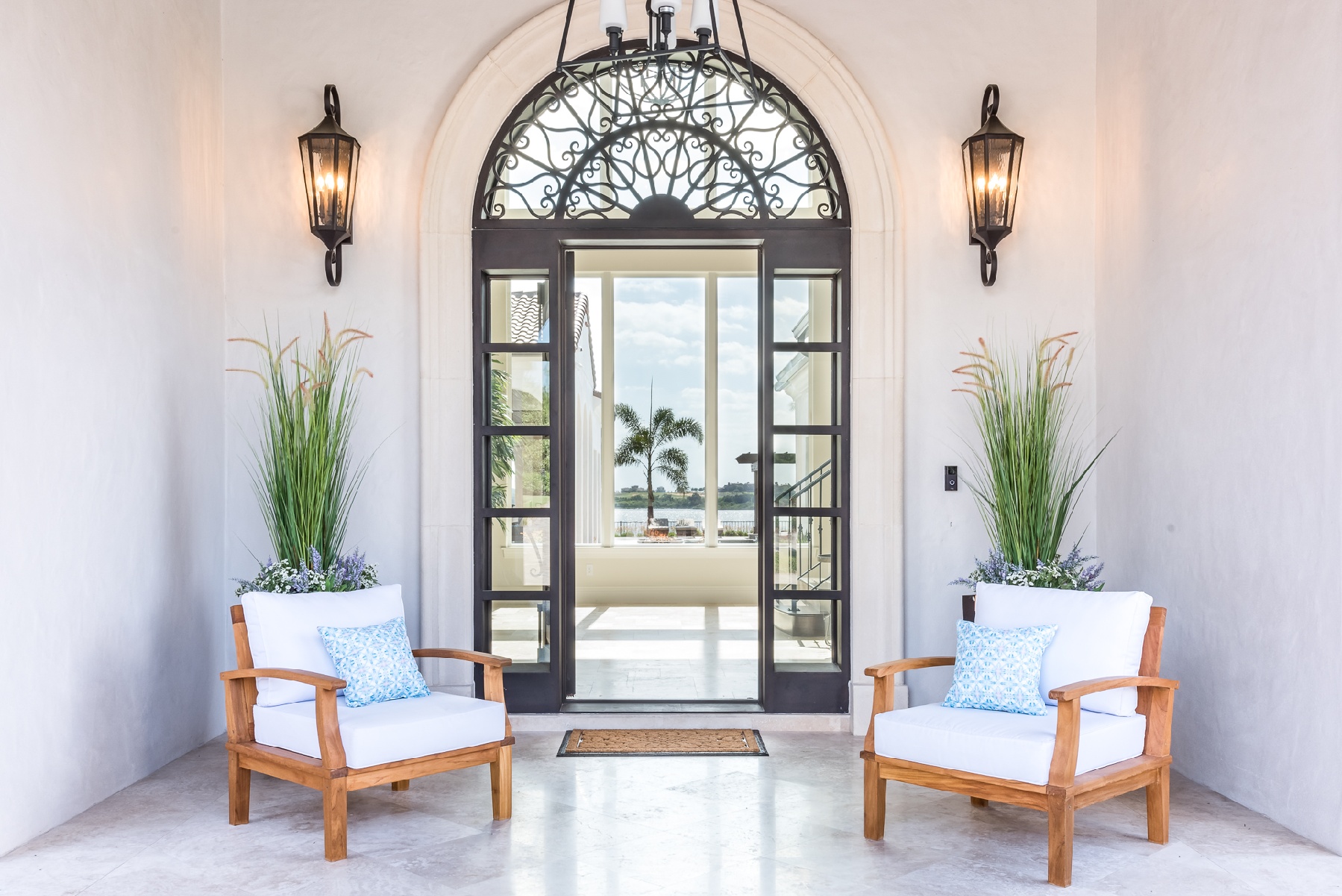 "If you wish to make an apple from scratch, you must first invent the universe." This quote from the famous scientist Carl Sagan informs you that nothing is simple.
When thinking about building a custom home, you need to assemble a specialized universe for the purpose of fulfilling your dream. In this universe, you'll have many issues and decisions to sort through before ever breaking ground.

A competitive housing market for buyers has made more people think about building a home. Why make offers on homes that have some things on your wish list when you could put your resources into building a home with everything you've ever wanted?

If this option appeals to you, there are things you need to consider. Do you undertake this project on your own or choose a community and builder with the experience and expertise to help you through the myriad of choices and decisions involved in building your custom home?
If you choose to tackle the project yourself, here's what you need to know about building a custom home.
1. Lengthy, Time-Consuming Process
You're going to need to be flexible about when you actually move into your new home. Pinning down a completion date early in the process may not be feasible until you've:
Created a building design

Bought a building site
Hired a builder
Obtained permits
In general, you can expect the process to take at least six to eight months, but a year can also be realistic. Custom home building is not a process that should be rushed, and you need to be prepared to deal with an extended schedule.

As you move forward, you can establish a clearer timeframe for completion.
2. Research, Research, Research!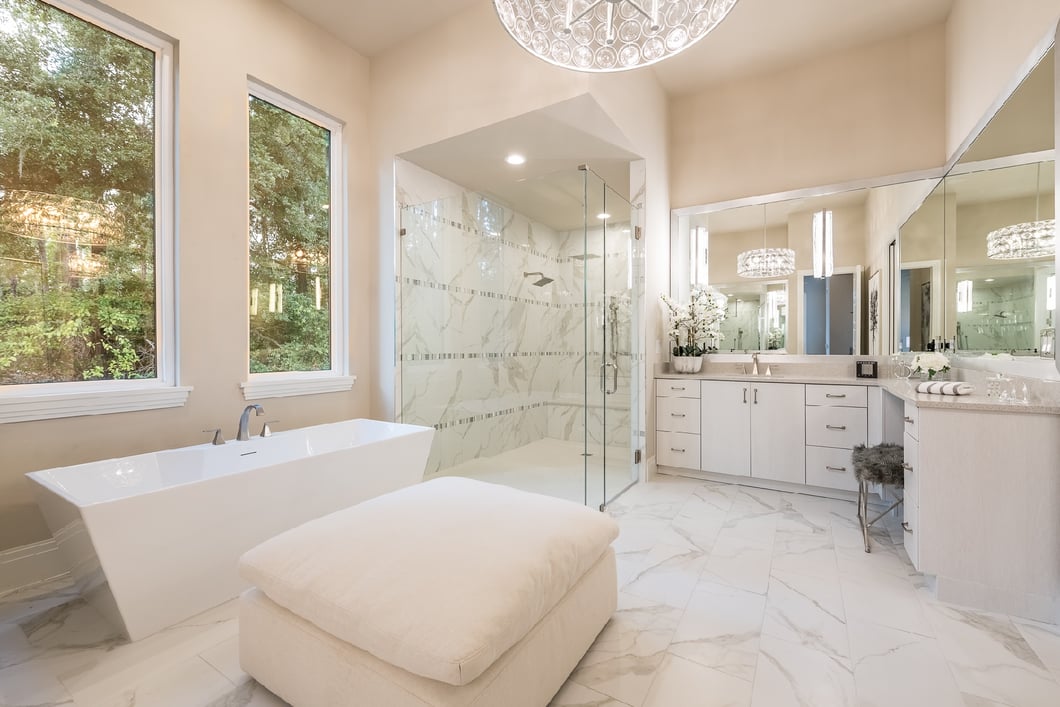 To be able to develop a building timeline that a contractor and subcontractors can meet, you need to figure out as much as possible during the planning phase. If you make major changes in the middle of building, you risk extending your schedule and increasing your budget.

The beginning stage of building a custom home is research intensive. As you conceive of the project, answer these W-questions:

Where? Decide on your location.

What? Decide on the layout of the home and the materials to be used.
Who? Select an architect, builder, and interior designer.


Overall, you need to invest time into research so you can have productive meetings with your architect and builder when the time comes. Research will include talking to other people who have built custom homes and reading articles online until your phone needs charging.
3. Pick Your Location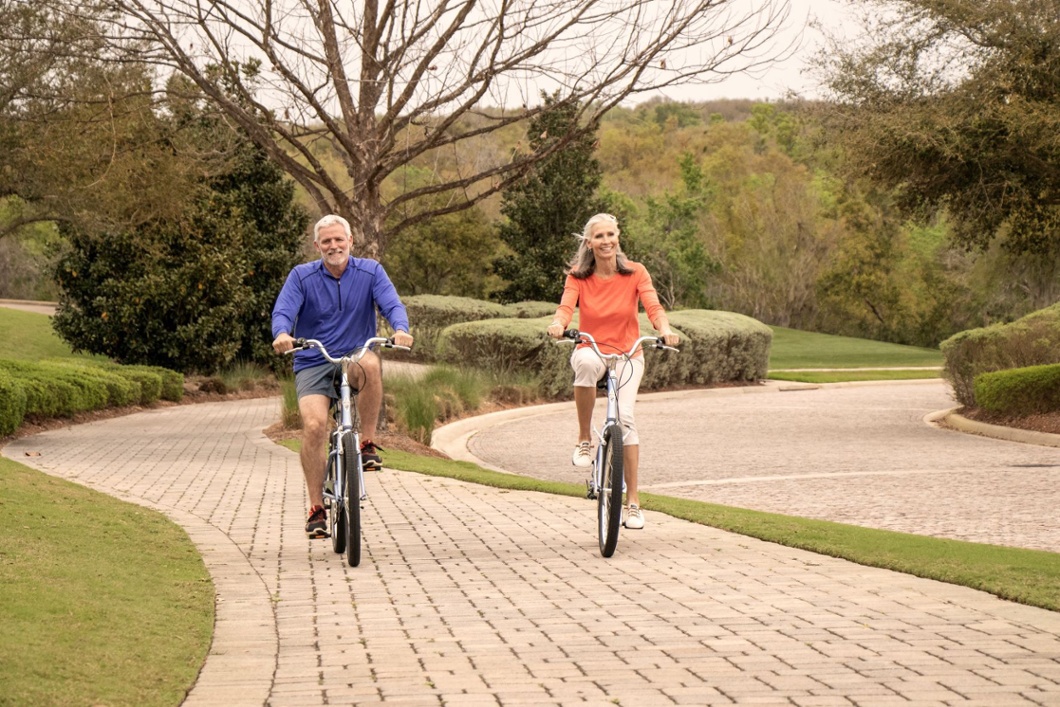 You must choose your building location wisely because you are investing substantial resources in that site. You need to know that this is the spot where you want to live for many years.

Depending on your needs, think about your location in terms of:
Employment opportunities
Access to medical care
Recreational activities
Local educational institutions
Climate
Cultural preferences


Once you narrow down the region or town where you want to settle permanently or establish a second home, then you can look for available building lots. Finding the location allows you to begin forming a realistic budget.
In addition to knowing the precise cost of the building site, you can start calculating costs related to:
Regional material and labor costs
Quotes from builders located in that area
Future property taxes and HOA fees


You'll likely weigh the pros and cons of several building sites as you consider the near-term and long-term costs of a location.

A location can also influence some design decisions. Each building lot can create opportunities and challenges for a home design.
For example, a home site on or close to water will probably want to take advantage of views of the water.
4. Prepare to Make Design Decisions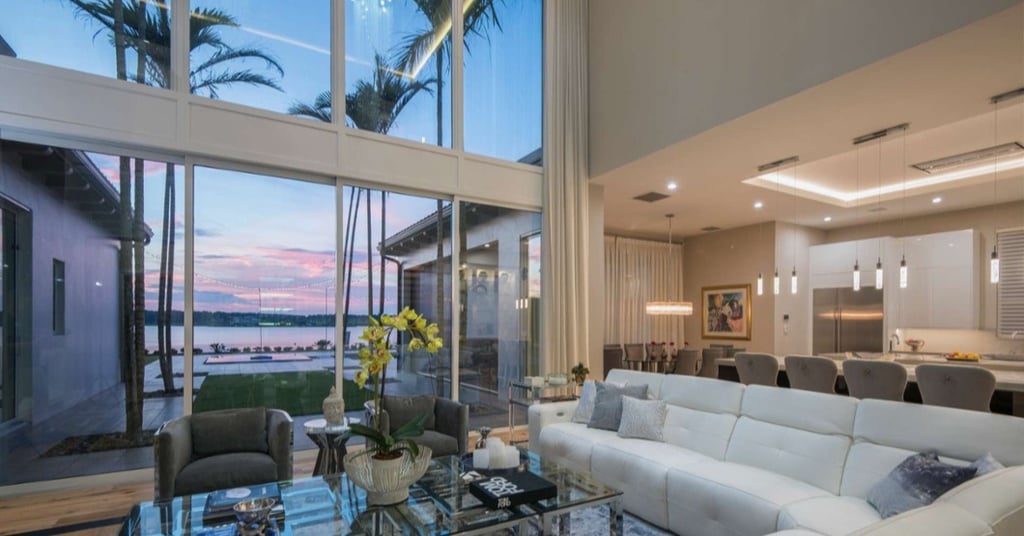 Making your home the way that you want it is the whole point of this endeavor. However, you may feel overwhelmed at times.

The number of choices you need to make may cause you to go into analysis paralysis. On top of this, you might be designing the home with a partner, which means that you'll have two people's opinions to navigate.

Helpful strategies for decision making include:
Work off a list of top priorities
Write down the pros and cons of different options so you can see them next to each other
Take the time you need to ponder things
Ask for advice


Your decisions will revolve around design and material choices. You can start with a list and sketches of your design ideas. You'll want something to work off of when meeting with an architect.

Salespeople from building supply manufacturers can help clear up your questions about different materials. You can visit their showrooms and attend home shows to collect samples.

As you make choices about materials, collect that information so you can share it with the architects and builders who you'll be meeting with.
5. Become a Team Builder
Building your custom home means you'll be forming a mastermind group with the goal of creating your dream home. The group will consist primarily of:
Architect
General contractor
Interior designer
Landscape designer
You'll be meeting with prospective architects and builders and then vetting them for reliability and suitability for your project.


Do not rush the process of selecting these professionals. You'll be spending considerable time interacting with them and want to feel comfortable with them.
You also want to consider how well these professionals can coordinate with each other.

You might find it beneficial to select a home building company that includes an architectural team. This could reduce the chance of miscommunication between the two parties.
6. Be Open to Ideas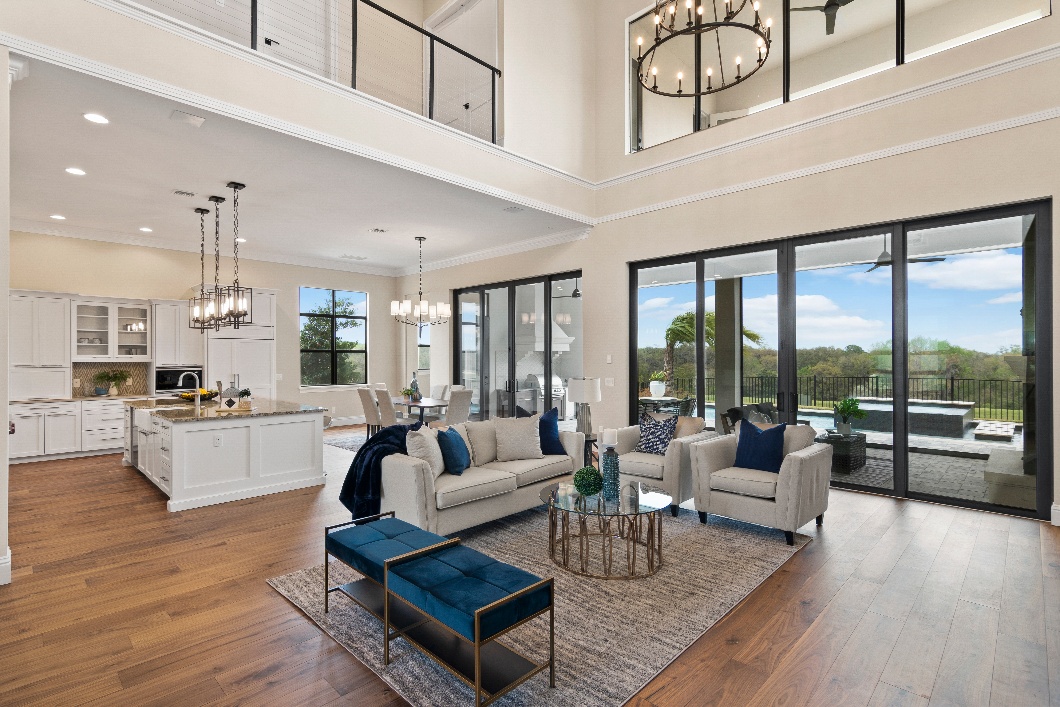 The professionals involved in the build will have valuable insights to share, especially in terms of materials or design options. They have more experience working with materials and listening to client feedback.

They could recommend materials that perform better than what you chose. Of course, you don't have to accept every suggestion, but their advice could improve the final results.
Luxury Living at Bella Collina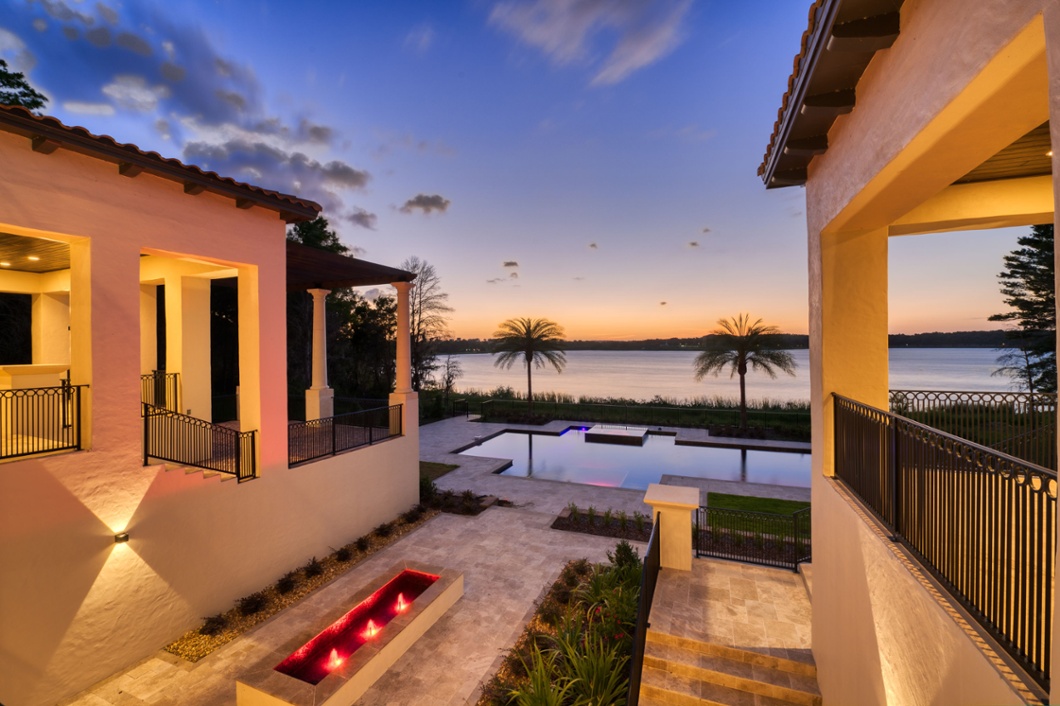 A sprawling, 1,900-acre private golf community awaits you in Central Florida. Bella Collina is a short drive from the excitement of Orlando but places you among scenic green hills and fresh country air.

We have custom home sites for sale, and we partner with a number of highly-qualified custom home builders. They are ready to work with you to develop an amazing home that reflects your lifestyle.
Our custom home builders have done the hard work for you. With architects on staff, high-end building supplies acquired, timelines determined, a top-notch building team established, exceptional design ideas ready for review, and an extremely experienced staff, the Bella Collina builders are ready to handle all the fine points of building so you can relax and enjoy the process.
And, of course, the location for our custom home could not be more beautiful!

Joining the Bella Collina community provides you with world-class luxury amenities, including:
A Sir Nick Faldo signature golf course
Clubhouse and events venue
Fine dining
Swimming and tennis
Spa


We're available to answer your questions about membership and luxury real estate. Please contact us today.