5 Reasons to Lease a Condo Instead of an Apartment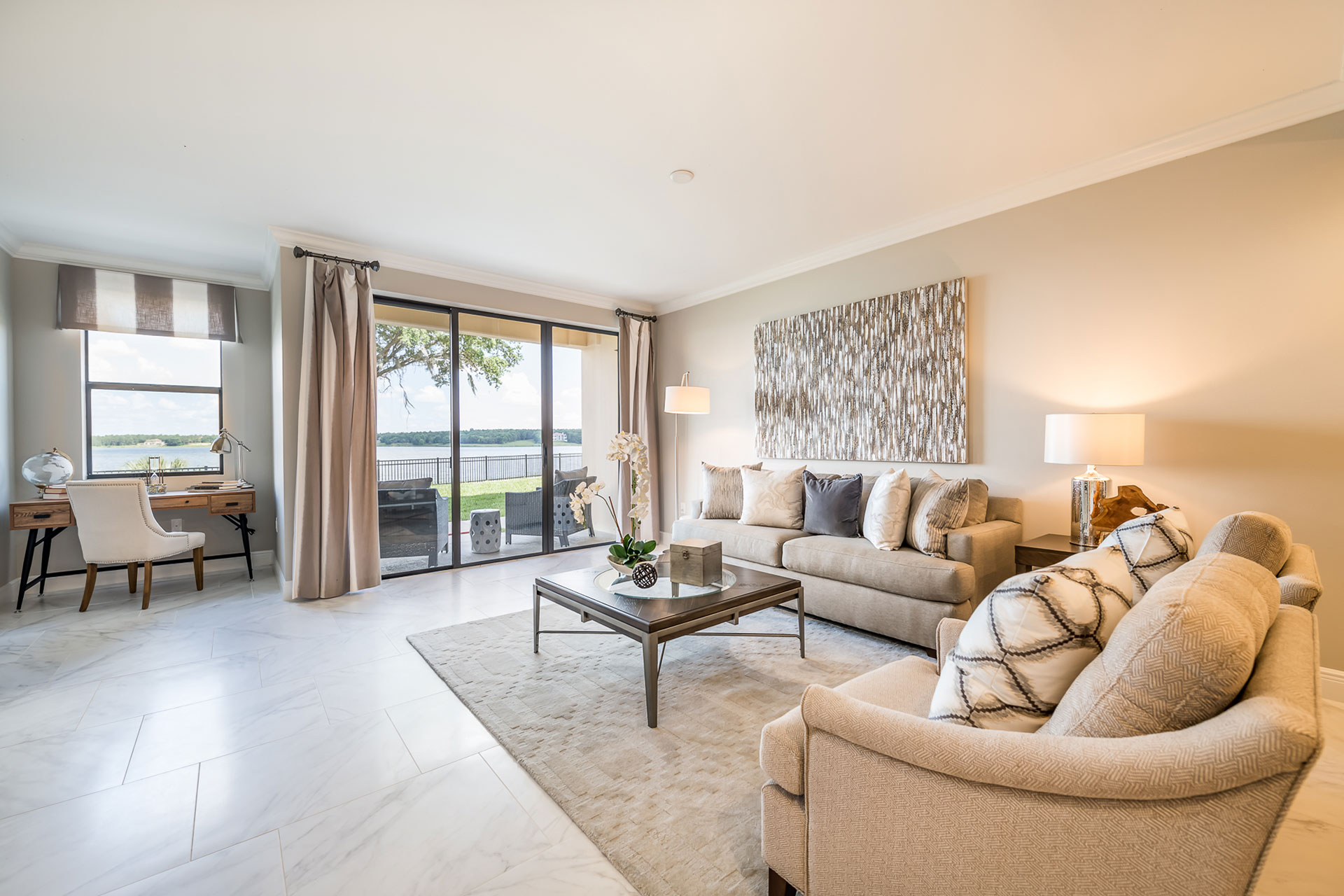 While there may be similarities between condominium developments and apartment communities, there is one essential difference. Apartments are designed to be rental units, while condos typically have individual owners.
Owning a condominium is a good choice for anyone who doesn't want the maintenance and upkeep responsibilities of a large home and yard. Condo ownership also offers an investment opportunity. Many times investment condo owners will choose to lease their unit. Other times the condo management group retains some units for leasing purposes.
Leasing a condo unit is a great alternative to renting an apartment, allowing you to enjoy many of the benefits of carefree living, usually with a full roster of amenities as well.
Whether you are moving to the Orlando area from out of town or simply looking for a new place to live, chances are you don't want to make an important lifestyle choice in haste. Renting before deciding to buy is a reasonable alternative, making sense both financially and emotionally.
While Florida offers rental alternatives that range from vacation villas to single-family homes, upscale apartment complexes, time-share condos, and luxury hotels, a great decision is to lease a condo in a community you find appealing.
Here are five reasons that a condo lease can be the right choice:
Take the Opportunity to "Try On" a Lifestyle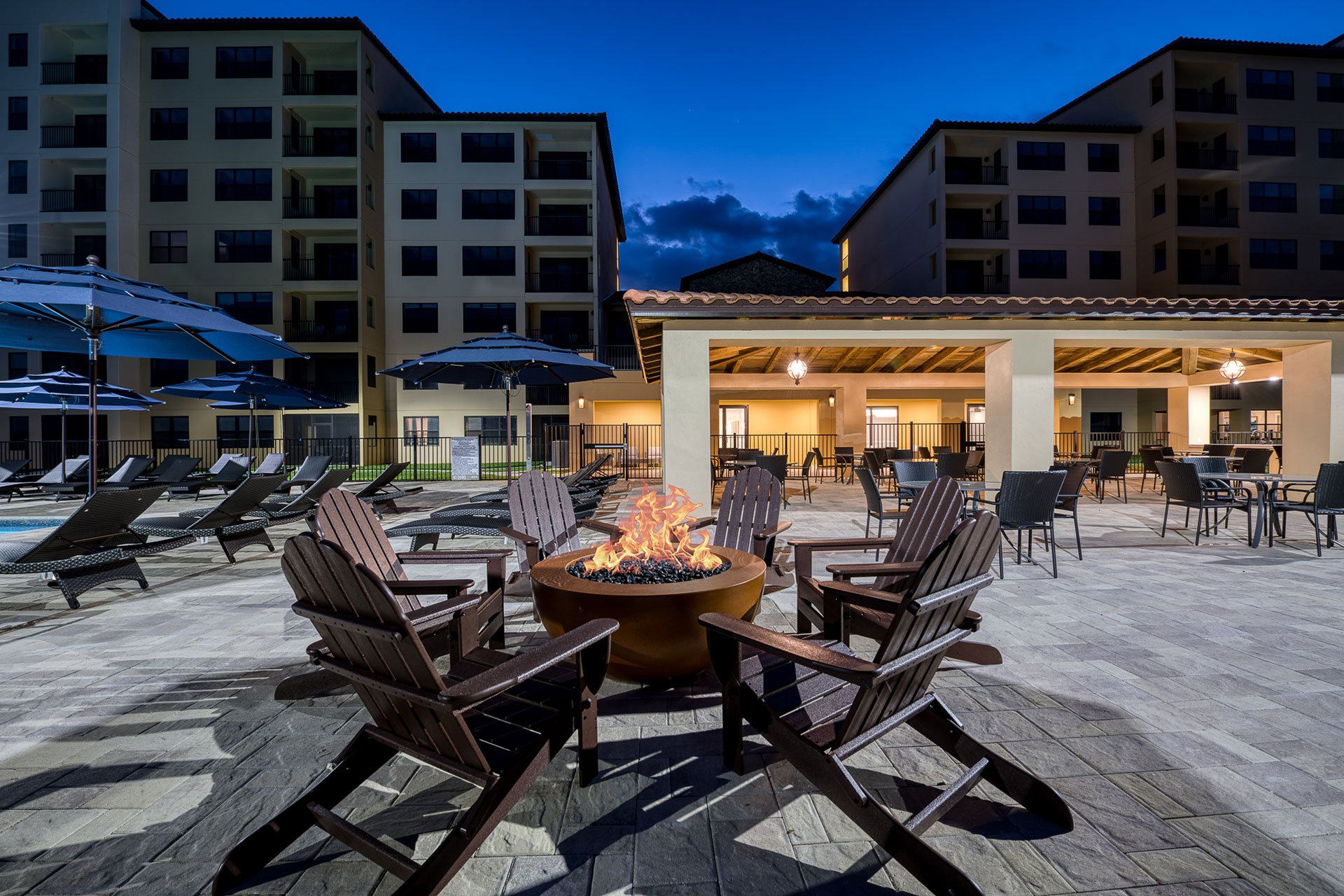 Leasing a condo offers a perfect way for individuals and families to experience living in a distinctive community without committing in advance to long-term residency. While it's possible to enjoy the flavor and ambiance of a location during a short visit, the daily cadence of life can be difficult to assess without an extended stay over a period of months.
Settle into a daily routine by leasing a condo. Whatever that routine looks like for you, it foreshadows what your life can be for the future.
Take advantage of it. Enjoy meeting new neighbors, shop, explore the community, get involved in local clubs, cheer local sports teams, dine out, participate in cultural events, watch local television, visit historical sites, go for long walks or drives, enjoy the sunrises and sunsets. Bask in your freedom to come and go as you please, knowing that your "home" and belongings are secure in an environment that feels welcoming, meets your needs, and reflects your personality.
Enjoy Permanent Neighbors Rather than a Transient Community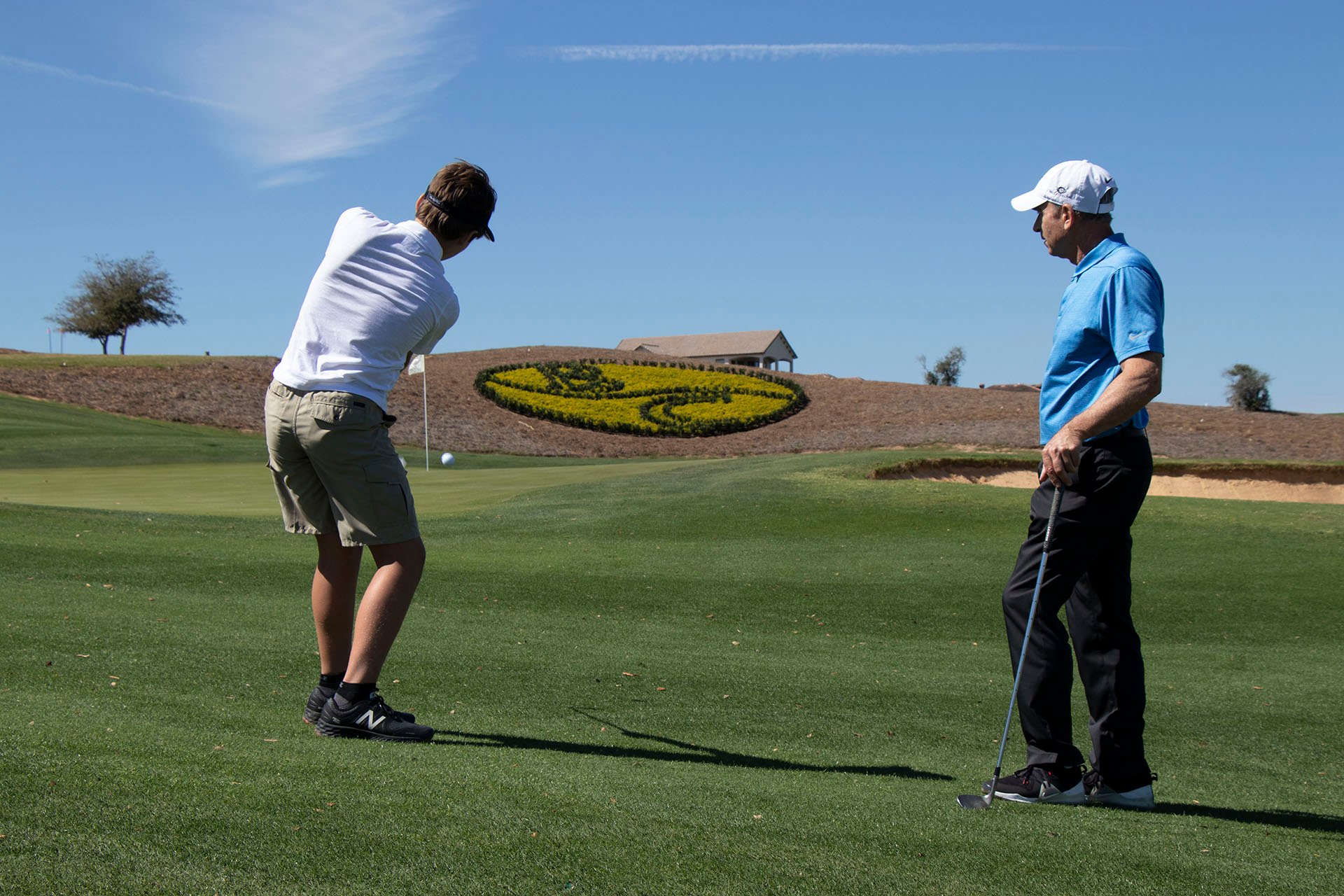 Apartment-dwellers are, typically, shorter-term residents. Even though it's not impossible, it can be a bit challenging to build lasting friendships with people who may only be in your life for a few months. However, moving into a condo offers more stability because a large percentage of your neighbors will be owners who have good reasons for choosing a condo lifestyle.
And what a lifestyle it can be. Many condominiums feature concierge service and controlled access parking, security, exercise and fitness facilities, indoor and outdoor pools, grilling areas, game rooms, and social events for residents only. Depending on the condominium community, it may be part of a larger neighborhood with a golf course, club facilities, and additional community events and services.
The Amenity List Is Likely to Be Longer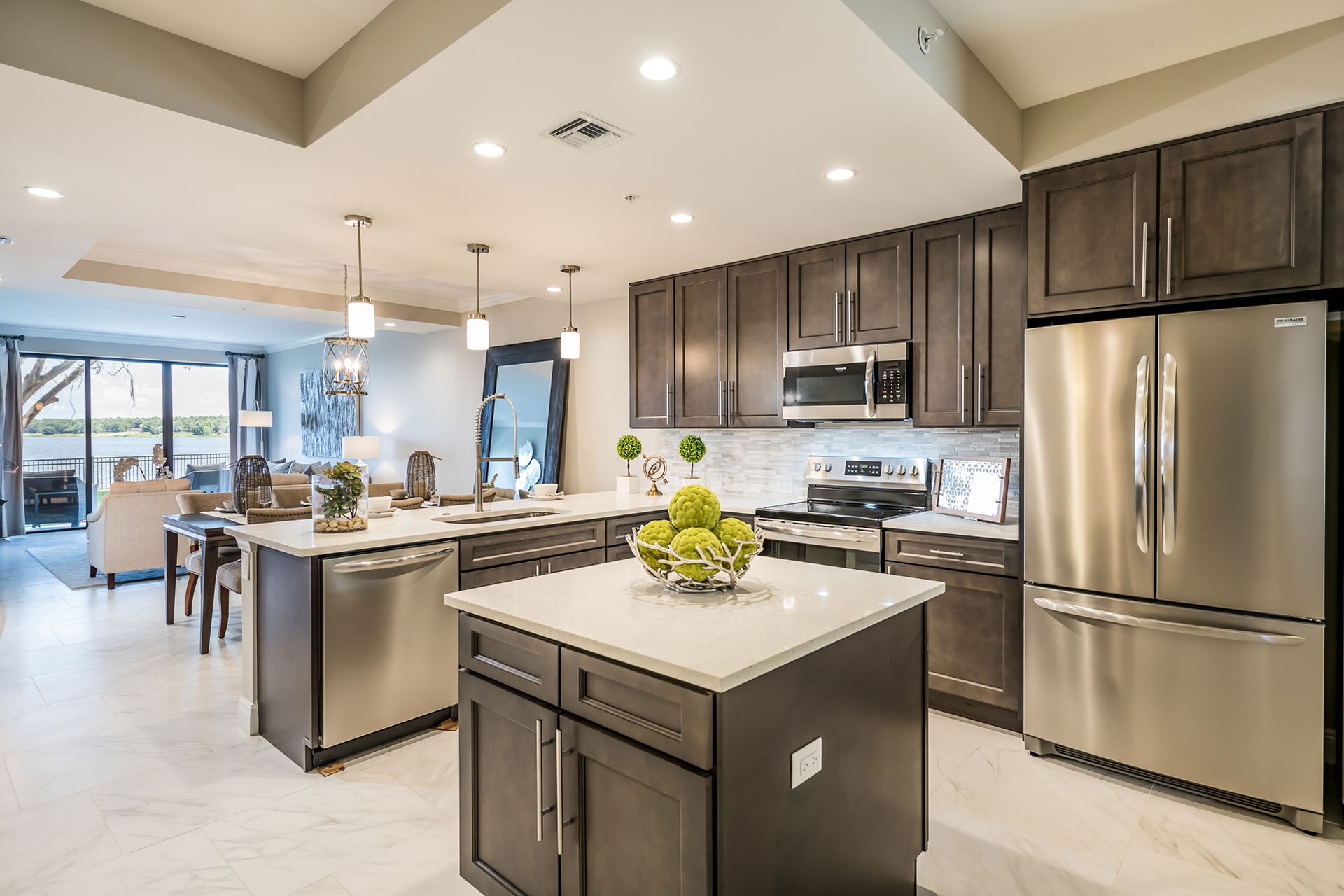 Modern apartments offer living options, but the choices of floor plans and decor are likely to be limited. Also, apartment living typically comes with a list of do's and don'ts. A condo will also have some prohibitions and restrictions meant to protect residents' rights, but they are generally reasonable and subject to owner/resident approval.
Condo floor plans are likely to be larger and more imaginative than rental apartments, with high-quality interior options, from top-of-the-line appliances and fixtures to designer decor options that are easily tailored to your personality and preferences. Functional, durable, and stylish interiors reflect architectural excellence and innovation, and condominium grounds and landscaping add both beauty and value to the surroundings.
Investigate a Condominium "Lease-to-Own" Option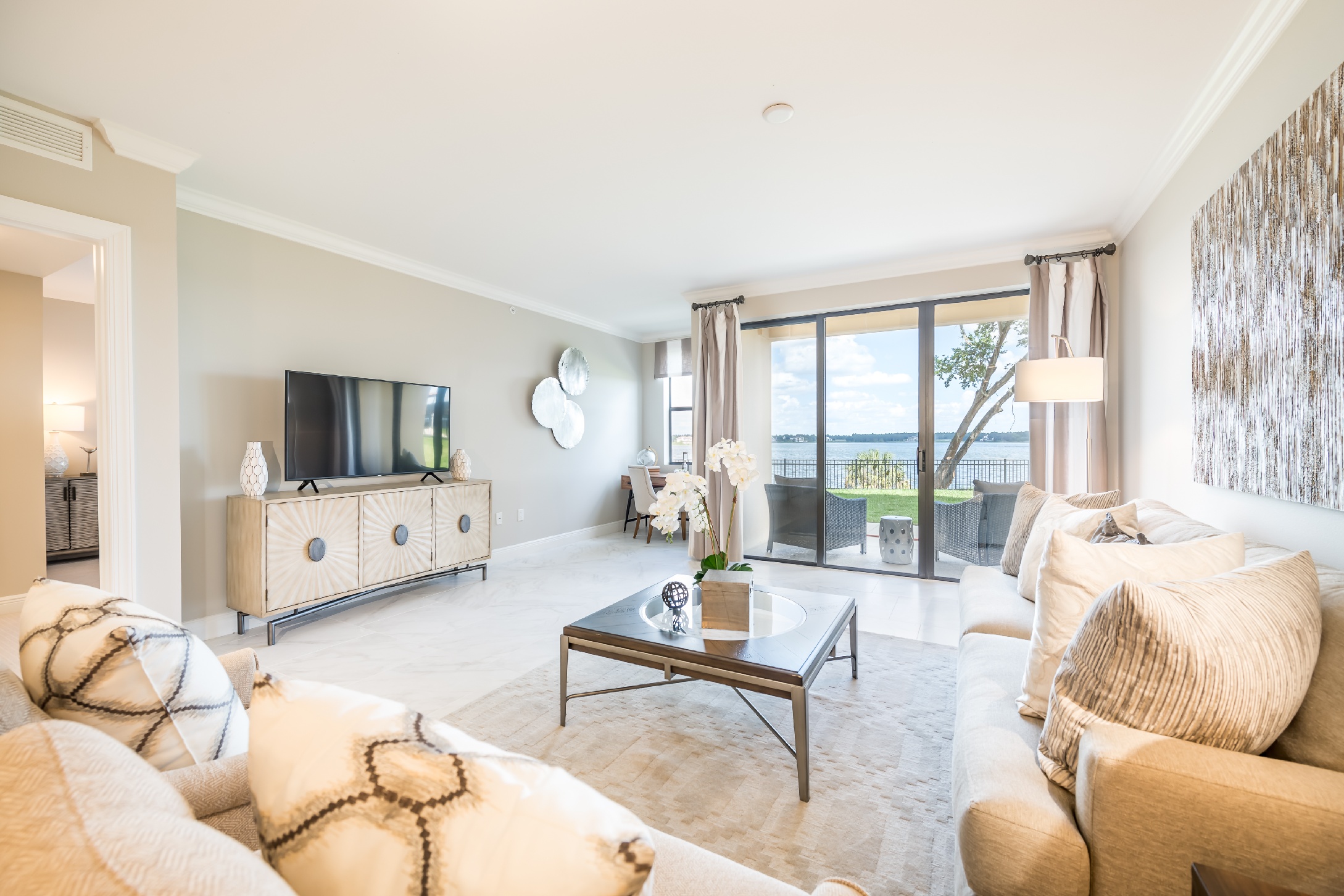 Leasing a condo can also be the first step towards ownership. Just as you might want to sample the lifestyle in a particular community, it might be that the best way to evaluate your future living options is to evaluate the pros and cons of different housing types. If, after leasing, you decide that condo living suits you, consider converting a rental agreement into a sales contract.
Even though you may initially have reservations about condo living and condo ownership, you might want to assess the option of adding a "lease-to-own" clause. Condo ownership can also represent a wise investment decision, and there are typically management options for owners who do not wish to be hands-on landlords.
Live Close to Your New Home Site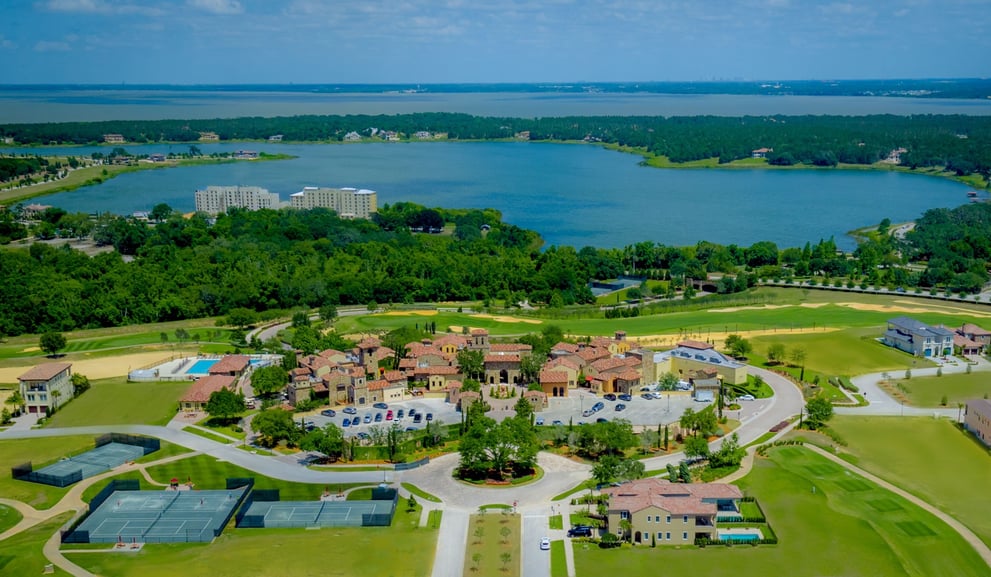 Finally, if you have decided to build a new home in a specific community, leasing a condo in that same community can give you a head-start on your future. The truth is that building a new home can take a while, and being nearby during the construction process is an advantage. Rather than renting an apartment, why not lease a condo in the same community so you can settle in immediately to the life you've chosen for yourself?
Come Home to Bella Collina
Siena at Bella Collina Condominiums are lakeside condos that enjoy all the beauty, luxury, amenities, and convenience of a gated community set amidst rolling terrain near Orlando. The location is superb for business, culture, entertaining, and leisure-time enjoyment.
Bella Collina is a community spread over 1,900 acres of rolling hills punctuated by lakes and maintained in pristine natural condition. The homes and condominiums of this planned, gated "oasis" enhance the natural surroundings without competing for attention.
Downtown Orlando is just minutes away, with world-class sports, dining, shopping, and business centers. Disney World, internationally-renowned resorts, and the busy international airport are easily and quickly accessible via freeway. Charming small Florida towns, including Montverde, Mount Dora, and Winter Garden, offer a chance for laid-back excursions.
Situated near the heart of this premier golf club development in Central Florida, Siena condo residents enjoy tailored membership privileges at the Club at Bella Collina. That includes dining at either of two fine restaurants, use of the full-service spa facilities, and private membership events, in addition to the onsite pool and outdoor facilities of the condo complex. A full-golf membership upgrade is available, offering condo residents full access to the outstanding Nick Faldo golf course, in addition to Bella Collina tennis, fitness facilities, and special events.
Lease for seven months or longer, with lease-to-purchase options available. Spacious condo floor plans range from 1,446 to 1,646 square feet. All have a private deck or balcony, with either two bedrooms with two and a half baths, two bedrooms and a den with three baths, or three bedrooms and three baths. The master bedroom in each uniquely designed condo features dual vanities and a separate tub and shower. Rental units are unfurnished but equipped with kitchen appliances and luxury decor options.
So, if a move is on your mind, experience the differences and the flexibility offered at Bella Collina. You have choices when you come home to this distinctive community!