12 Trends in Custom-Built Homes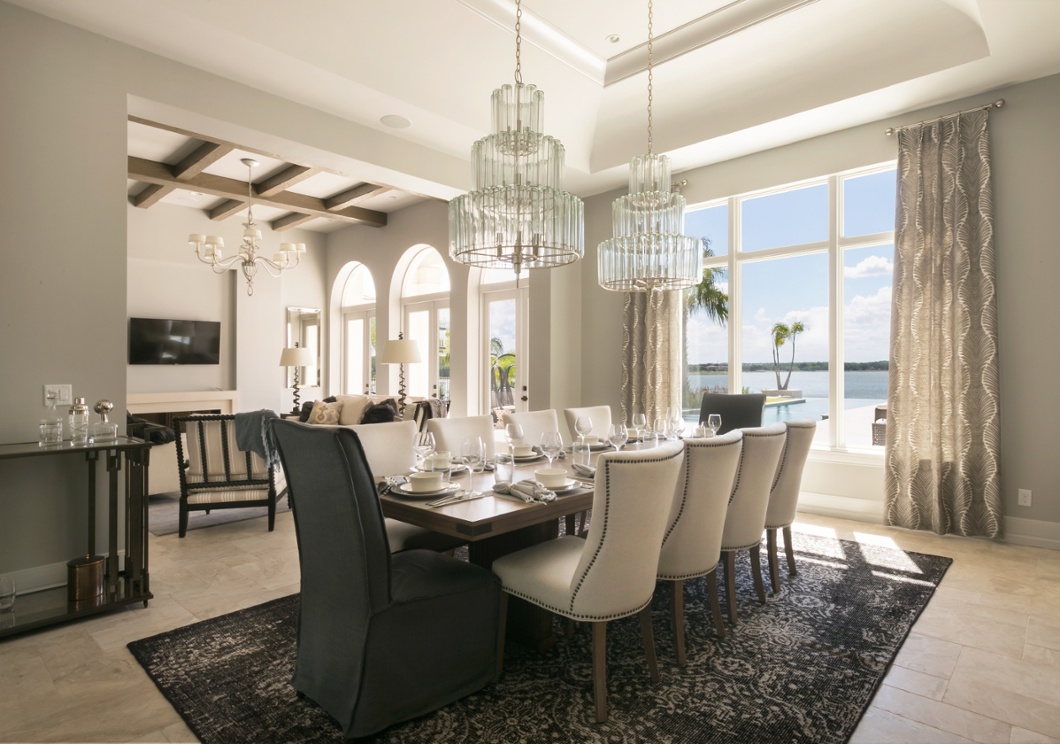 Working with an architect on a custom home design allows you to optimize your new home around your lifestyle. Even if you think that you've thought of everything, current trends in custom-built homes are still worth your attention. They can introduce you to possibilities that might not have crossed your mind.
Here are 12 trends that people are enjoying in custom-built homes:
1. Flexible, Multi-Use Floor plans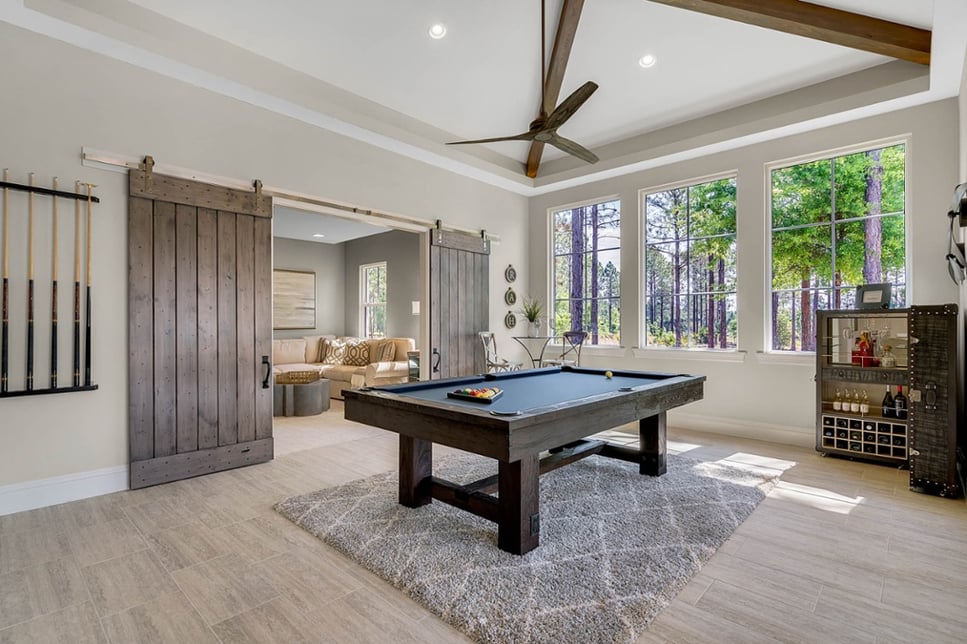 Open floor plans became the norm in the 1990s. People fell in love with these big spaces because they accommodate large televisions and provide plenty of room during social gatherings.
However, too much of a good thing can leave you yearning for a quiet cubby where you can escape a household's background chatter. As a result, custom home designers are fielding more requests to incorporate smaller, private spaces.
The newest home designs preserve some of the good things about open floor plans while scaling them down a bit. Smaller satellite rooms off the main space provide multiple sanctuaries adaptable to a variety of uses.
Floor plans with additional rooms can evolve as your family grows or your nest empties. As the years go by, a room can fulfill many uses, such as a:
Kids' playroom
Study space
Work-from-home space
Extra bedroom
Craft and hobby room
Library
Computer gaming room
Exercise space
2. Work-From-Home Spaces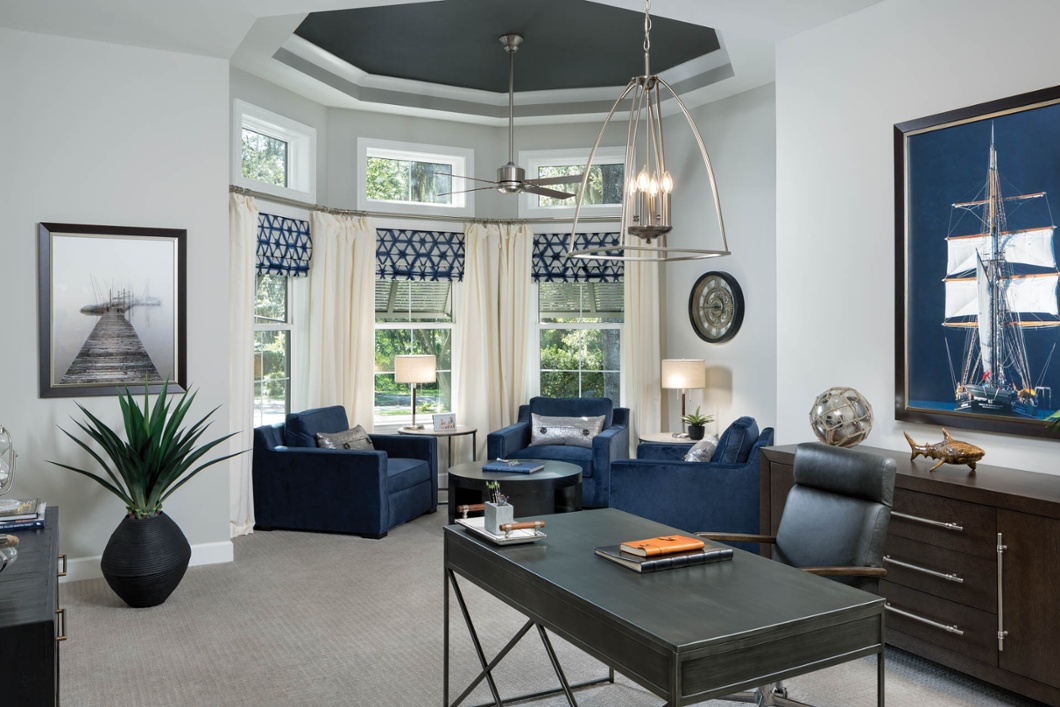 Dedicated work-from-home spaces emerged as a super trend in 2020. More than ever, when people look at a home's floor plan, they want an area where they can concentrate free of interruptions. A working couple will need two home offices.
An ideal home office will have:
Good natural light
Plenty of electrical outlets
Internet connectivity
A door
A nice outdoor view
3. Owner Suites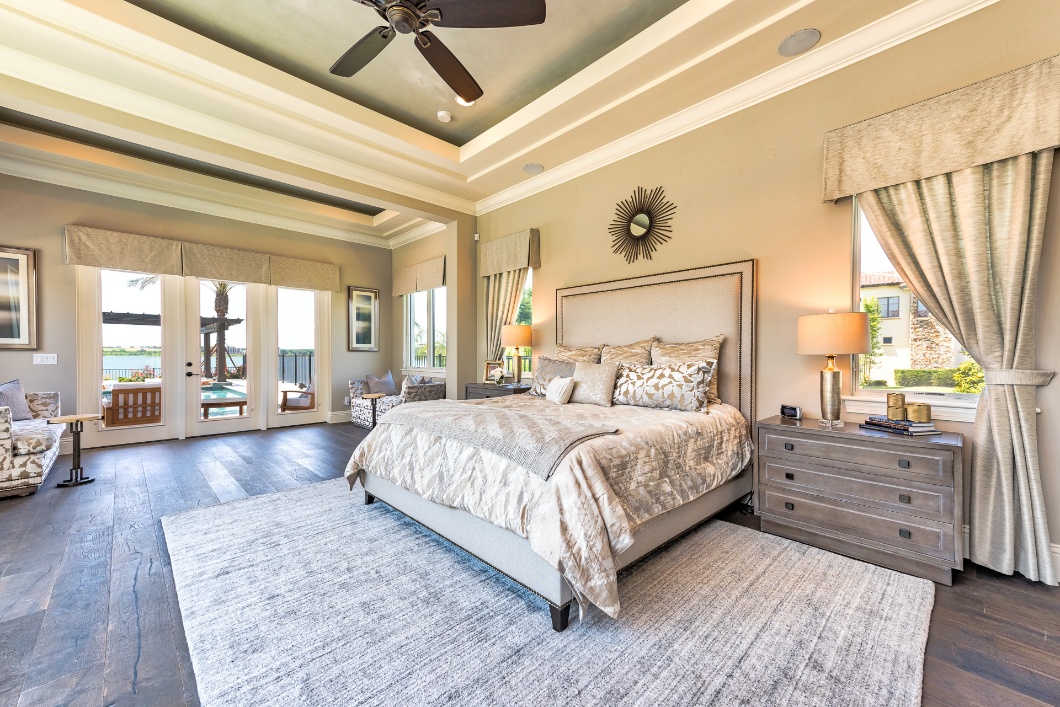 Master bedrooms are expanding into spaces where homeowners retreat from the rest of the home. Instead of just having a big bedroom with a bath, an owner suite can have:
A sitting room
Private outdoor patio
Fireplace
Dressing room
Wet bar
An owner's suite is particularly nice in larger homes when you anticipate:
Long-term guests
Living with adult children or aging parents
Living with roommates
Short-term renting of rooms in your home
4. Casitas and En Suites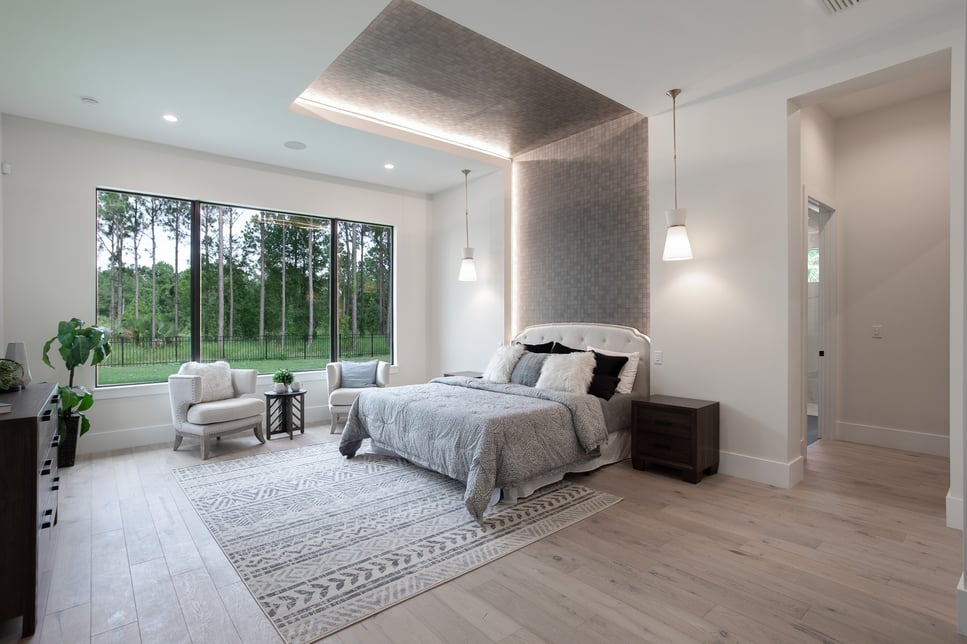 When you expect to have guests frequently, a casita produces the ultimate solution. It is a small guest house of roughly 500 square feet. Everyone gets full privacy while enjoying the best aspects of being together.
You may like one if you want to give your college-age kids a place to live on their school breaks without disturbing your tranquility.
If a casita seems like more than you need, then you should embrace the en suite trend. An en suite is a bathroom attached to a bedroom. Increasingly, all bedrooms get an en suite so that each bedroom occupant has a private bathroom.
5. Outdoor Living Spaces
Year-round outdoor living is one of the best things about Florida. However, the outdoor living trend is popular in all climates. The desire to integrate the yard with interior living spaces has never been stronger.
Popular outdoor living features are:
Outdoor kitchens
Outdoor living rooms
Gazebos
Firepits or outdoor fireplaces

Movement between indoor and outdoor spaces should feel almost effortless. French doors or multiple patio doors are frequently used to open the inside to the outside.
Even if a space is not directly adjacent to the home, a walkway should connect the home to the outdoor space.
6. Butler's Pantries
You don't need a butler to have a butler's pantry. This small room adjoins a kitchen and is meant to be a messy, out-of-sight place. A butler's pantry includes storage space for dishes and specialty appliances. It can have a sink where you can pile dirty dishes and pans while entertaining.
7. Spa-Like Baths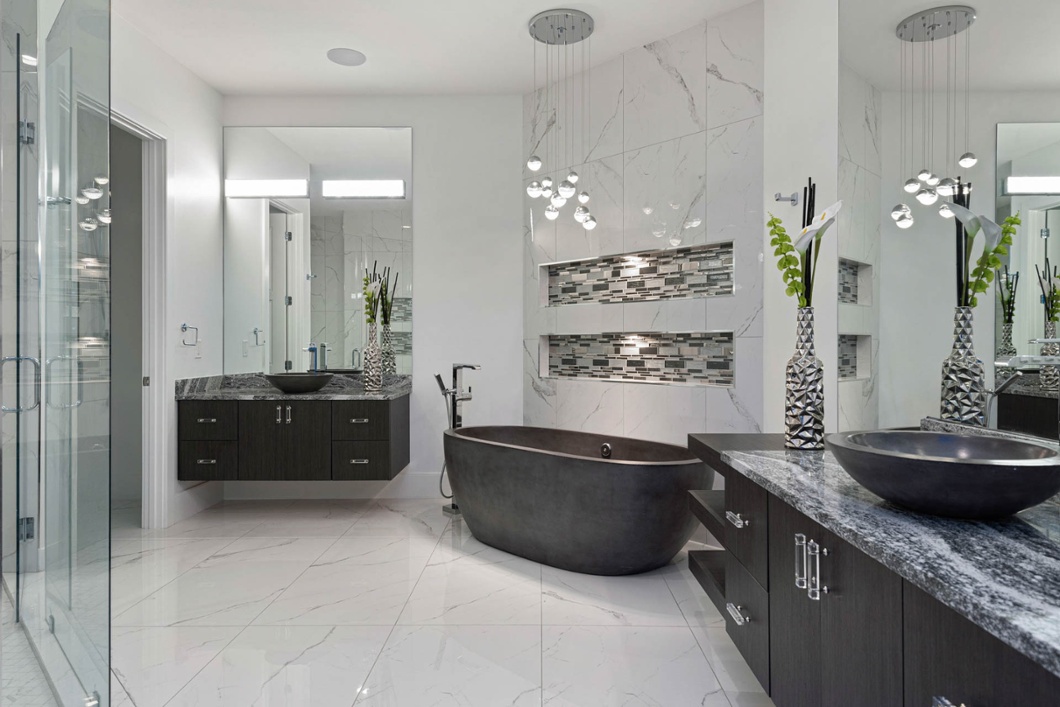 You really can't go too far with bathrooms these days. Large spaces with luxurious and even glamorous finishes have become the norm. Realistically, people spend quite a bit of time in the bathroom, and a sumptuous bath lets you feel pampered and special every day.
8. Utilization of Natural Light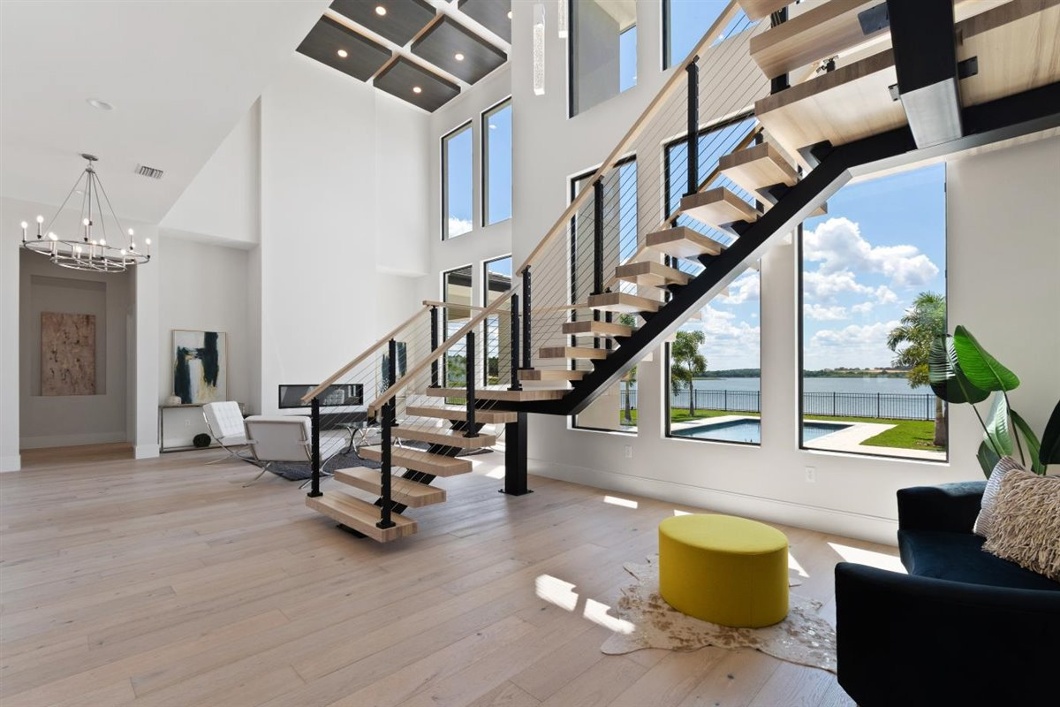 People are meant to have contact with sunlight every day because it triggers the production of serotonin. The serotonin helps you feel energetic and enthusiastic for the day ahead.
This fact has created demand for custom homes that maximize natural light. To achieve this, designers use:
Plenty of windows
French doors
Doors with big windows
Skylights
Lantern windows
9. Stone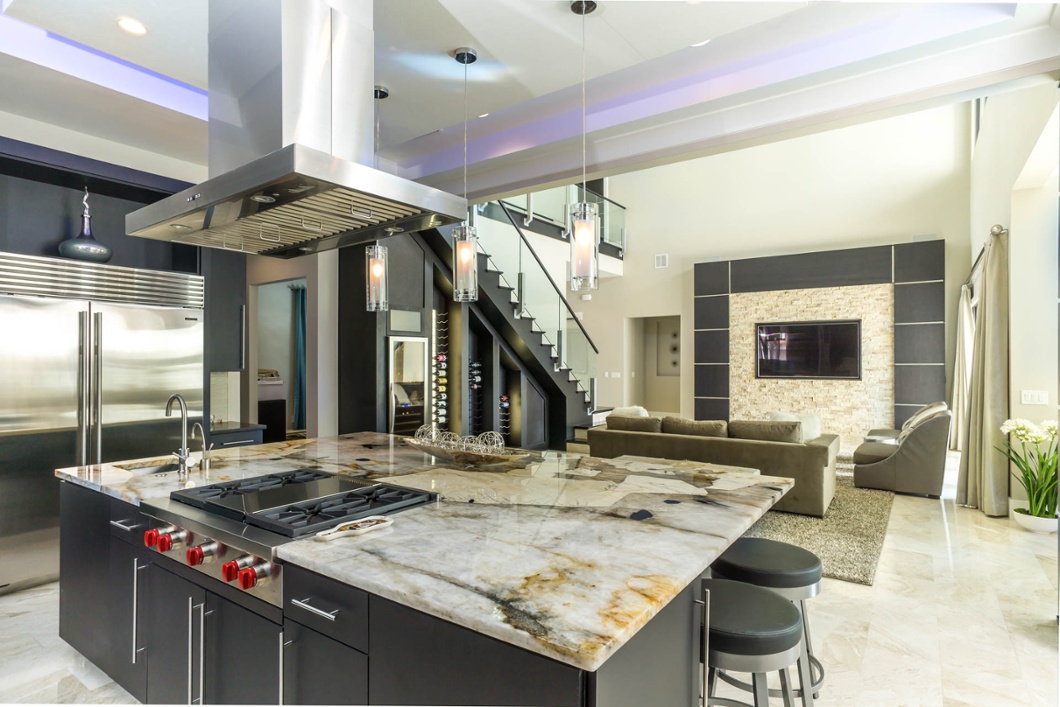 Natural materials, like stone, are a huge trend right now. Stone comes in many colors and textures and adapts wonderfully to everything from rustic to highly sophisticated interiors.
Stone material trends apply inside and outside. Consider these uses:
Rough-cut stone steps
Stone mosaic backsplashes
Granite or marble floor tiles
Stone block firepits
Natural stone interior fireplaces
Boulders in water features
10. Accessibility
Split-level homes and sunken living rooms are quickly becoming things of the past. They reduce accessibility for people with mobility issues.
Accessibility is a good thing to think about when you design a custom home. As the years go by, you might appreciate fewer steps and stairs to contend with.
Accessibility also involves using wider hallways and doors to accommodate people who need to use wheelchairs or scooters.
11. Smart Home Technology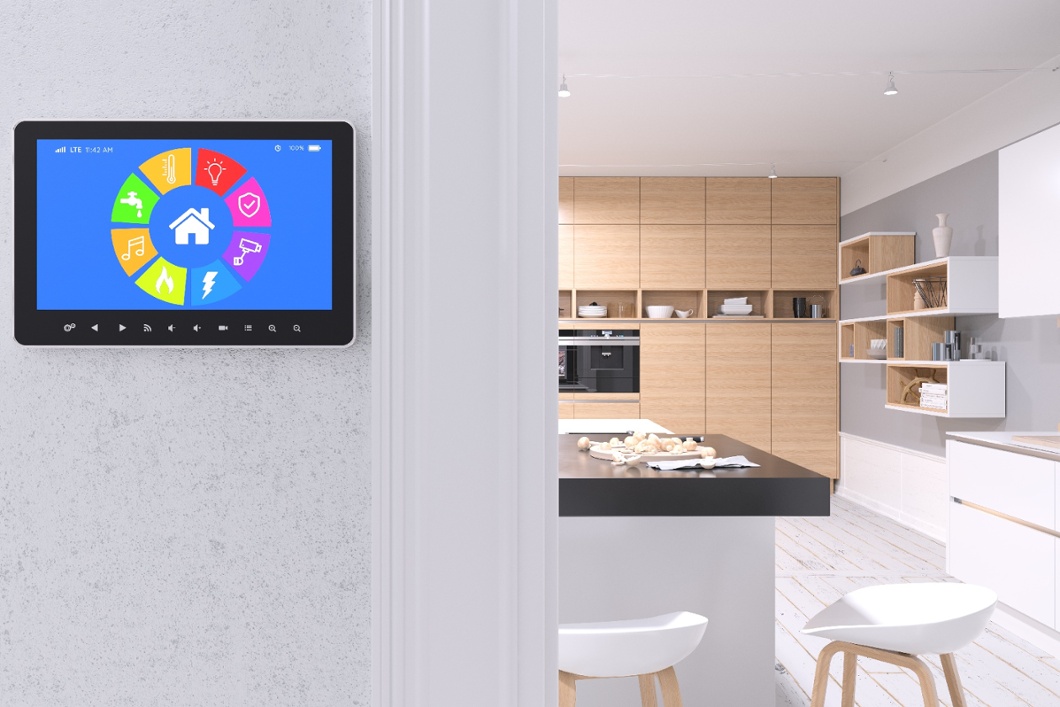 Smart homes feel like the ultimate in futuristic living. There is something inherently appealing about monitoring and controlling your home through a smartphone app.
If you are anything like your peers, you want smart features with remote control. Smart homes are about much more than turning a security system on and off or checking a security camera.
Smart home technology enables:
Control and scheduling of indoor and outdoor lighting
Opening and closing of drapes and blinds
Optimizing thermostat temperature settings around your schedule
Unlocking gates and doors
Operating music and video entertainment systems
Granting or restricting internet access
12. In-Home Exercise Spaces
Gone are the days of being banished to a windowless basement just because you like to exercise at home. Including a dedicated workout space in your custom home will make sticking to your exercise routine more pleasurable.

An in-home gym will require some space to accommodate items like a weight bench, treadmill, or stationary bicycle. Other things you might like are:
Windows for light and access to fresh air
Extra electrical outlets for equipment and a television
Ventilation fan
Close proximity to a bath and laundry room
Custom Homes at Bella Collina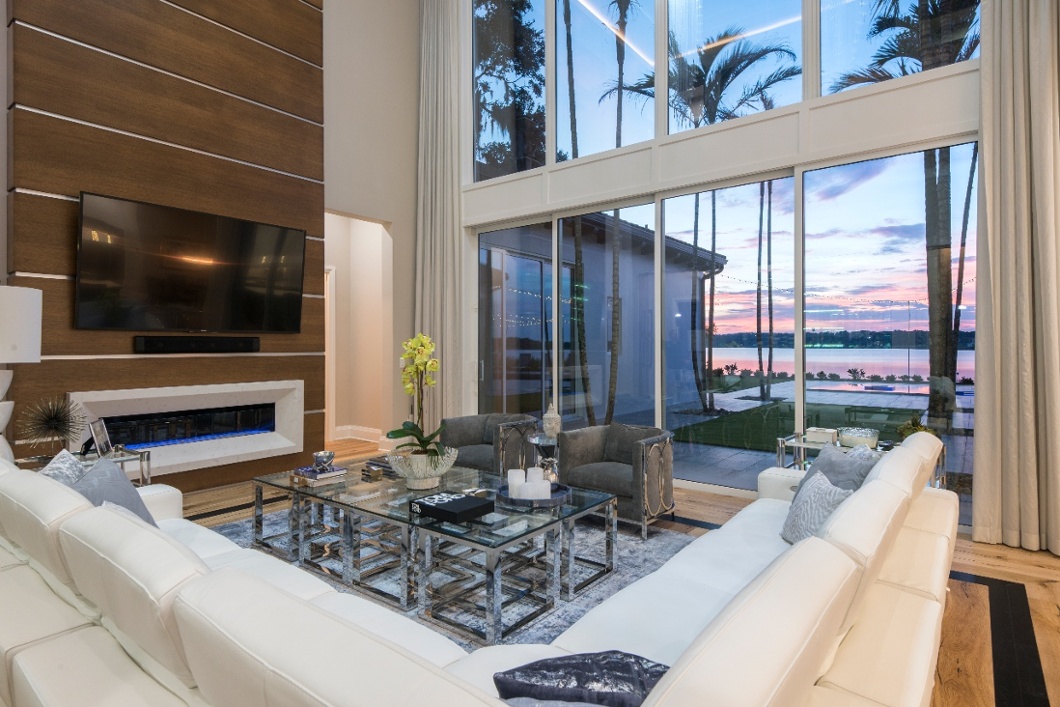 Thirty minutes from Orlando, you can build a custom home within Bella Collina, an exclusive golf and lake community. Home sites at our 1,900-acre property place you within the rolling hills of Central Florida.

Bella Collina partners with the top custom home builders in the area. You can fine tune their existing floor plans or work with an architect to design a truly custom personal paradise.

To find out how to make your dream home a reality, learn more about the custom home builders at Bella Collina.