10 Steps to Plan a Rehearsal Dinner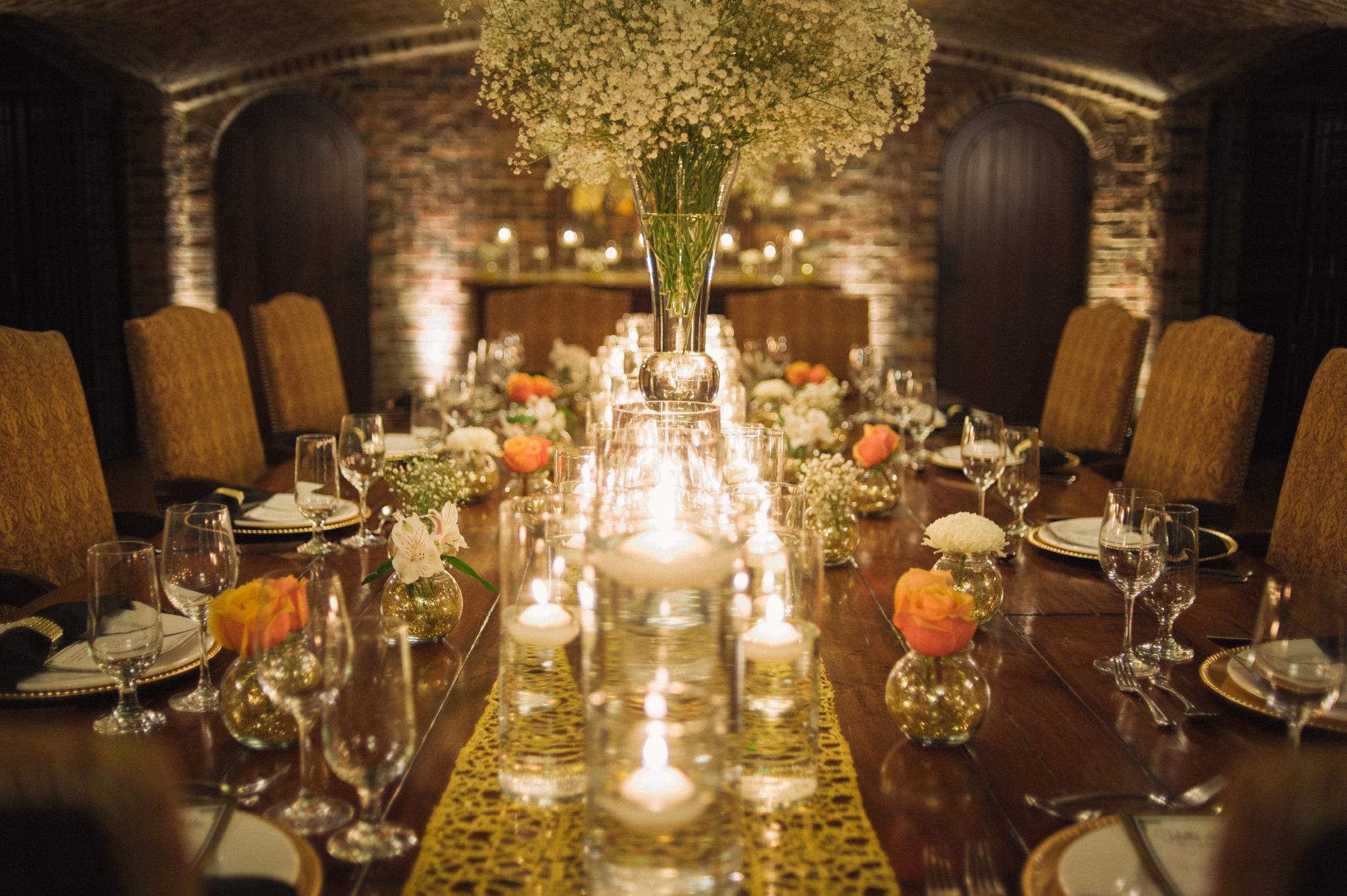 Rehearsal dinners have evolved to become full-blown events for many couples, bringing with them all the stress and anxiety that comes with planning such an event. Between figuring out who should attend, what to serve, and how to seat everyone amicably, planning a rehearsal dinner can seem as overwhelming as the wedding itself.
Avoid the drama and sleepless nights by following these ten simple steps to plan your rehearsal dinner.
#1 Determine Who Will Host (Pay)
Traditional wedding etiquette says that the groom's parents are responsible for hosting – basically a nice way of saying paying for – the rehearsal dinner because it's the responsibility of the bride's family to pay for the wedding itself. Highly traditional couples may choose to stick to this but in today's modern world it's by no means the only option.
Nowadays, it's entirely acceptable for the couple to pay for their wedding on their own. If their families are helping, then the couple may want to consider hosting the rehearsal dinner themselves.
Having an honest open discussion with your partner and both sets of parents is the key to this step. Find out everyone's expectations early to avoid stress and drama the night of the dinner.
#2 Select a Fun Theme
If you have chosen to have a theme wedding, this step is easy. Simply follow the same theme you chose for the ceremony and tie it all together.
If – like most couples – your wedding does not have a specific theme, you can choose one for your rehearsal dinner. Play up the location of the wedding, celebrate your cultural backgrounds, or choose a theme that's unique to your partner and you.
Did you meet in high school? Set up your rehearsal dinner like prom.
Share a love of sports with your partner? Arrange a backyard barbecue with softball, volleyball, and other yard games for fun.
Having a destination wedding in Hawaii? Do a clam bake on the beach.
Is camping a huge part of your relationship? Have a bonfire with s'mores, hot dogs, and other things you can cook on the fire.
Whatever theme you choose, making your rehearsal dinner a special event all its own will help strengthen it in your memories for years to come and enhance the overall wedding experience.
#3 Pick a Spot
Tradition would have all rehearsal dinners situated in the banquet room of a fancy restaurant. As demonstrated above, however, where you have this function can be as unique as your relationship. Other than that, the most important thing to consider is proximity.
Expecting your rehearsal dinner guests to drive an hour to get there is a bit much. If you have out of town guests staying in a hotel, consider holding the dinner in the hotel or within 20 miles to make travel less difficult. Better yet, send a car for them so they don't have to worry about it at all.
#4 Create a Guest List
Like every aspect of a wedding, the guestlist for the rehearsal dinner comes down to who the couple chooses to invite. That being true, you may want to consider inviting people such as:
Parents of the couple: The complex relationships created by divorce and remarriage can make this tricky.
People in the ceremony: The officiant, bridesmaids, and groomsmen. Also consider ushers, anyone doing a reading or singing, and the flower girl/ring bearer.
Siblings: If they aren't in the wedding, you may want to consider inviting any brothers or sisters you and your partner have to the rehearsal dinner.
Children from previous relationships: It's important that any children you – or your partner – have from a previous relationship feel like they're a part of the special day.
Out of town guests: People who've traveled a long way to celebrate your nuptials.
Guests of the above: Don't forget to plan for the spouses/dates of your other guests so you know exactly how many people for which to plan.
Guestlist getting too long? Consider serving hors d'oeuvres and cocktails instead of a sit-down meal to cut costs.
#5 Consider the Timing
If you're looking to stick to tradition, plan your rehearsal and its subsequent dinner for the night before the wedding, specifically a Friday night since weddings are traditionally held on Saturdays.
Looking for something a little less traditional? Plan a celebratory meal that truly fits your personalities.
Some couples do it earlier to allow the guests time to recuperate and rest before the main event. Others skip the rehearsal all together but hold a dinner before the ceremony anyway. You can even schedule a rehearsal breakfast if that fits into your plans better.
It all depends on what you – and your soon-to-be spouse – want.
#6 Decide on a Menu
If you're having the dinner at a restaurant, your options will be chosen for you. However, if you're planning something more unique, you'll need to come up with a menu yourself.
Don't forget to consider beverages when planning your menu. Your guests will be awfully thirsty if you serve them a meal and nothing to wash it down.
You'll also want to make sure that you're aware of any food allergies for your guests. The last thing anyone wants is a trip to the emergency room.
#7 Plan for Toasts
There is a good chance that your guests will want to give a quick – or possibly not so quick toast – to you and your future spouse. This is especially true if you're serving alcohol at your rehearsal dinner.
Choosing somebody to oversee these impromptu speeches can keep the evening – or morning – moving along.
You and your partner should also come up with something to say to your guests. A quick moment of sentiment thanking them for their support should suffice.
#8 Give Gifts to the Wedding Party
The rehearsal dinner is the perfect opportunity to present your wedding party with the gifts you have for them. This is especially true if the gifts are something you plan for them to wear during the wedding like a necklace or cufflinks.
If you bought gifts for each other – and they're not too personal – this is a great chance to give those as well. It can make for a truly intimate moment for those people who will soon be witnessing one of the most monumental days of your life.
#9 Make Last Minute Announcements & Reminders
Before anyone leaves, make sure that you make any last-minute reminders and announcements about the wedding. If there is alcohol served, you may want to follow this with a text message to make sure that nothing is forgotten.
#10 Enjoy Yourselves
Last but certainly not least, have fun!
This dinner is the last step on your wedding journey before the main event. Making it perfect is not important. Making it memorable is important. Setting the mood for the day to come is important.
Create an experience that you, your partner and your guests will remember for the next day and years to come. Share memories, watch old videos, tell stories of meeting your future spouse … make it a night that is second only to the one to come.
To start planning your dream wedding contact the Bella Collina wedding team today!