10 Benefits of Owning Real Estate in a Golf Community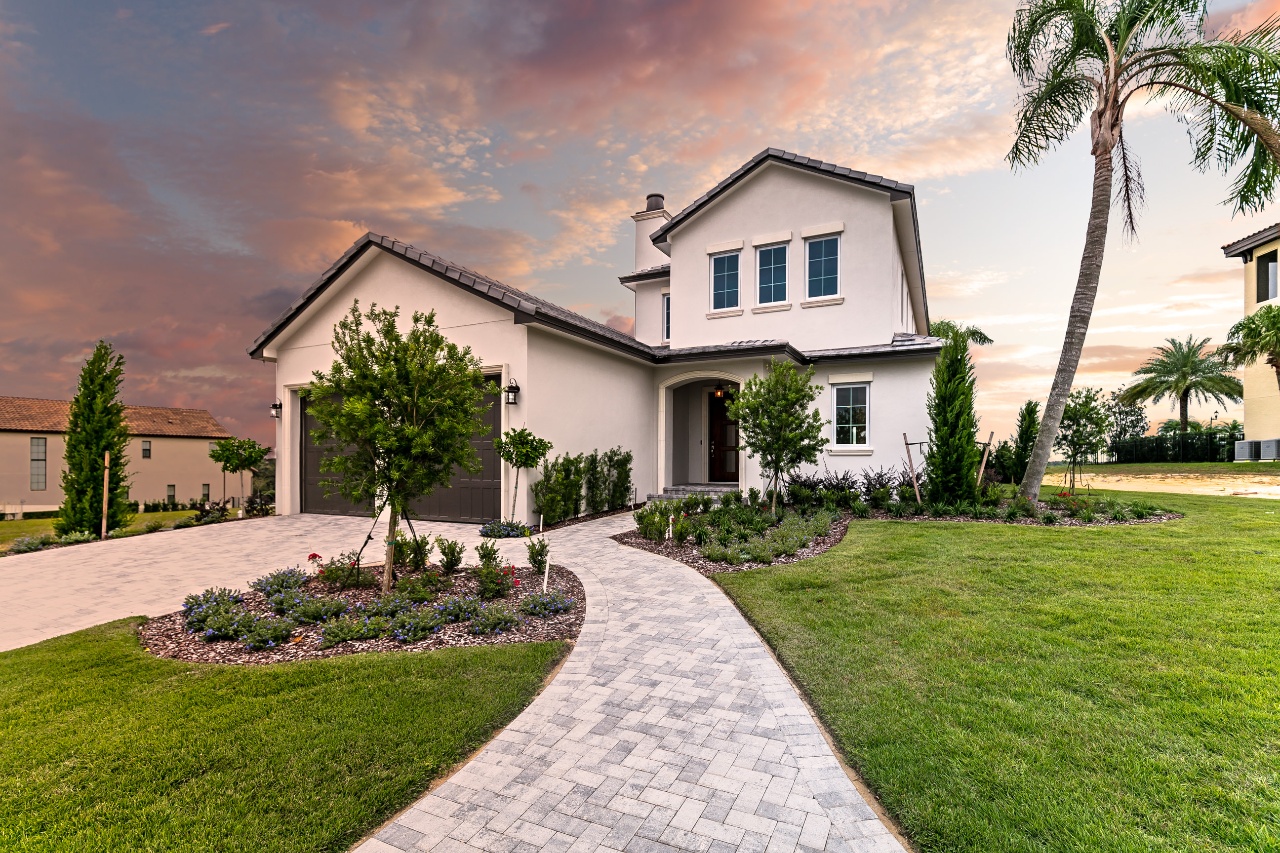 Imagine gazing out across a sun-dappled expanse of well-manicured greens and fairways as you sip your morning coffee every day. Owning real estate in a golf community is quickly becoming a global phenomenon as increasingly more people come to realize the numerous benefits it provides.
Read on to discover the top 10 benefits of owning real estate in a golf community.
#1 Avid Golfer's Dream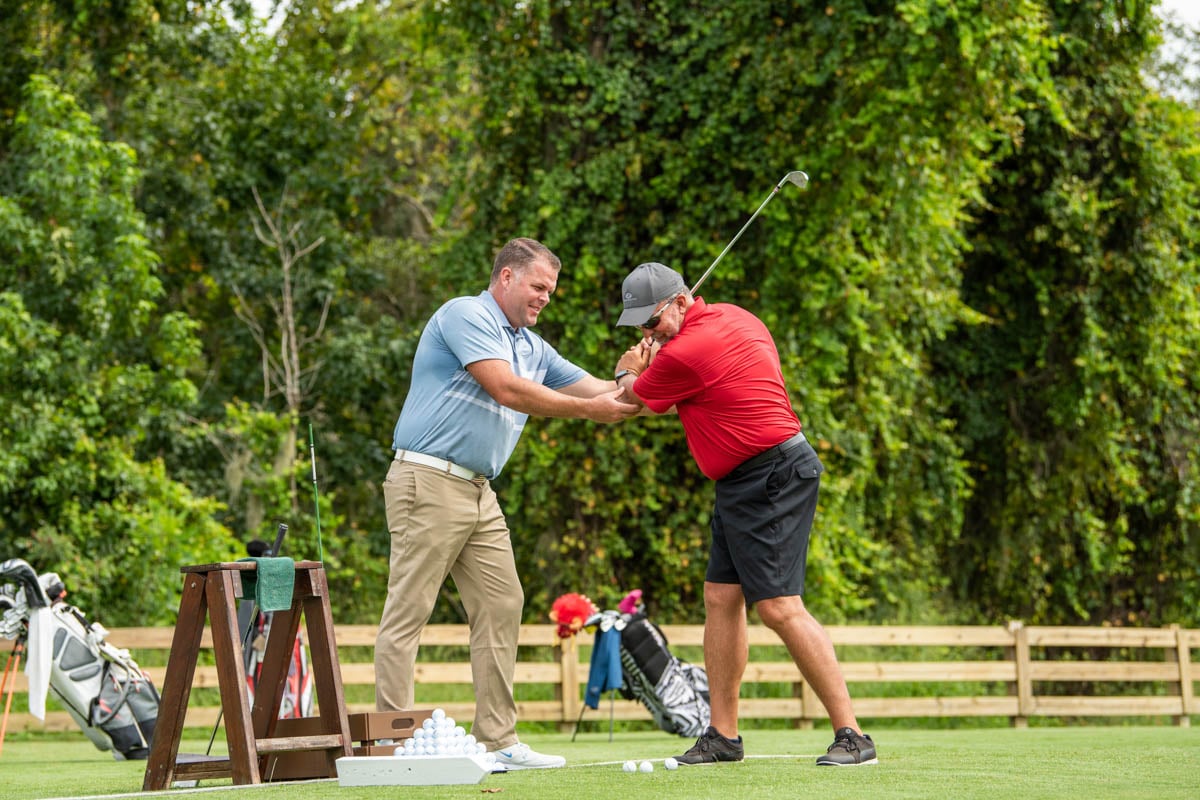 The most obvious benefit of owning a home on a golf course is for those who love to golf. What more could an avid golfer want?
The proximity to the course is only the beginning of the benefits involved for golf aficionados. Many golf communities offer homeowners discounted club rates, expanded tee times, and access to other features offered by the course. These features could include lessons with golf pros, cart rentals, and discounts at the pro shop located in the clubhouse.
If nothing else, any golfer would be happy to be able to walk out their door and onto their favorite course. With such intimate access, even early morning tee times are easy to keep.
#2 Exclusivity Creates Security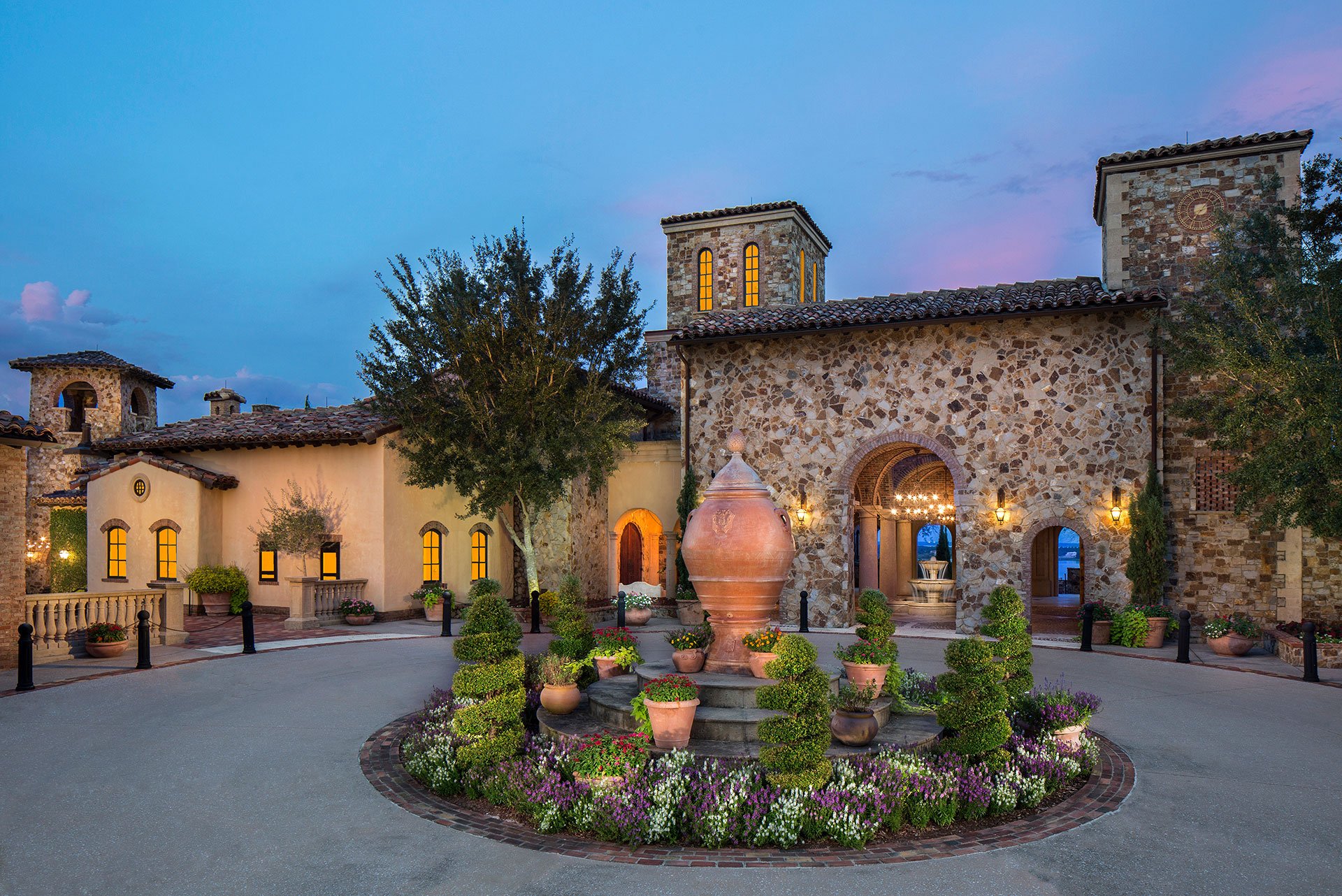 Most golf communities have extensive security. Features such as trained guards, surveillance cameras, and gated entrances are common to ensure that the benefits of the community are kept for the exclusive enjoyment of homeowners and members. This kind of exclusivity breeds a level of security for those who own real estate in the community that is rarely found elsewhere.
Distractions from door-to-door salespeople are eliminated. Children can play safely without fear of speeding vehicles. Residents can walk down their street day or night without worrying about threats from outside the community.
#3 Prestigious Image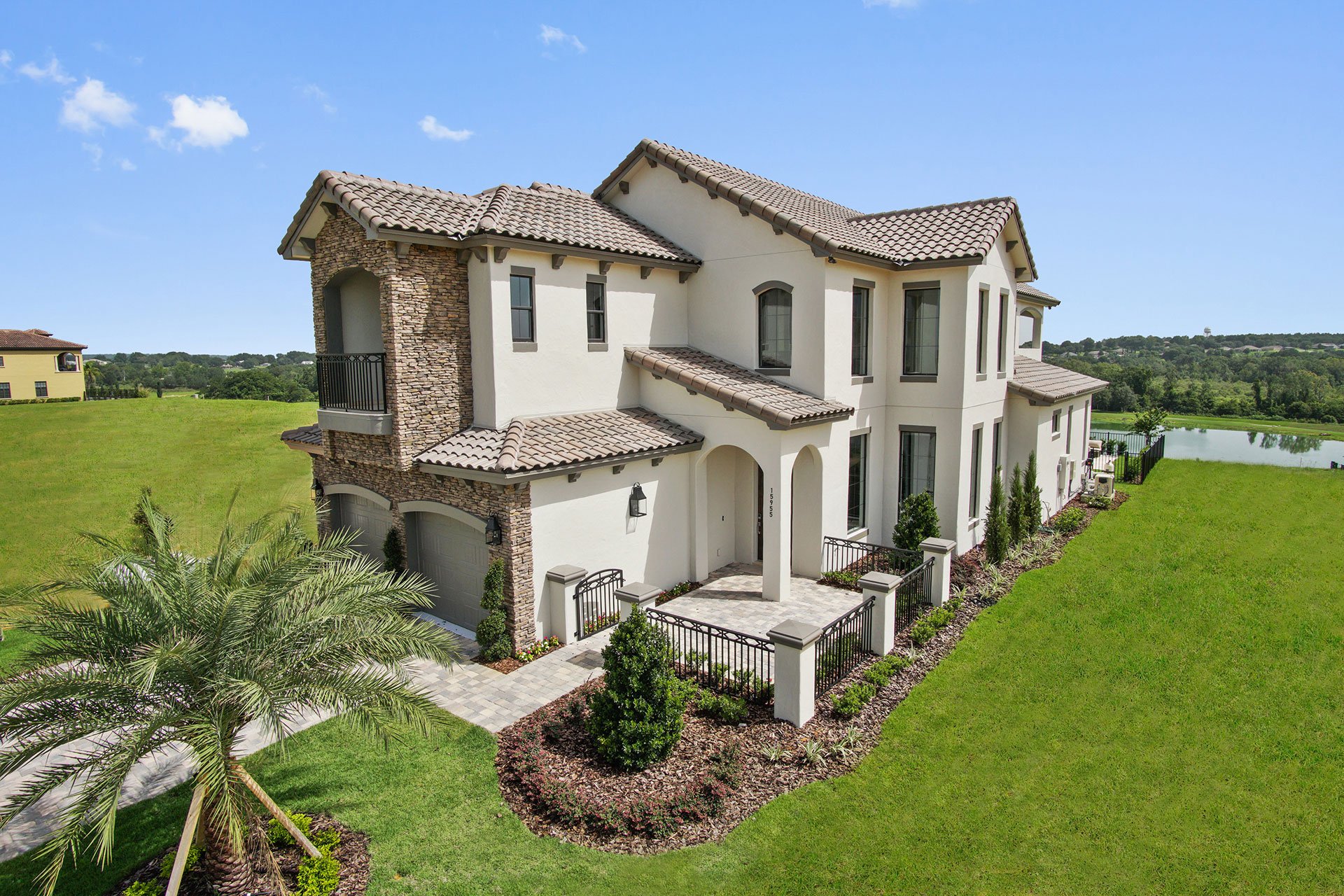 The exclusivity of a golf course property also offers a level of prestige to those who own real estate. While not all homeowners put value in how others view them, some buyers strive to create an impression of wealth and success.
Owning property in a golf community can help to create that image. Homes within these communities are generally large and give the impression of luxury. Not to mention, not everyone can claim to live on the 9th hole of a world-class golf course.
#4 Active Lifestyle & Community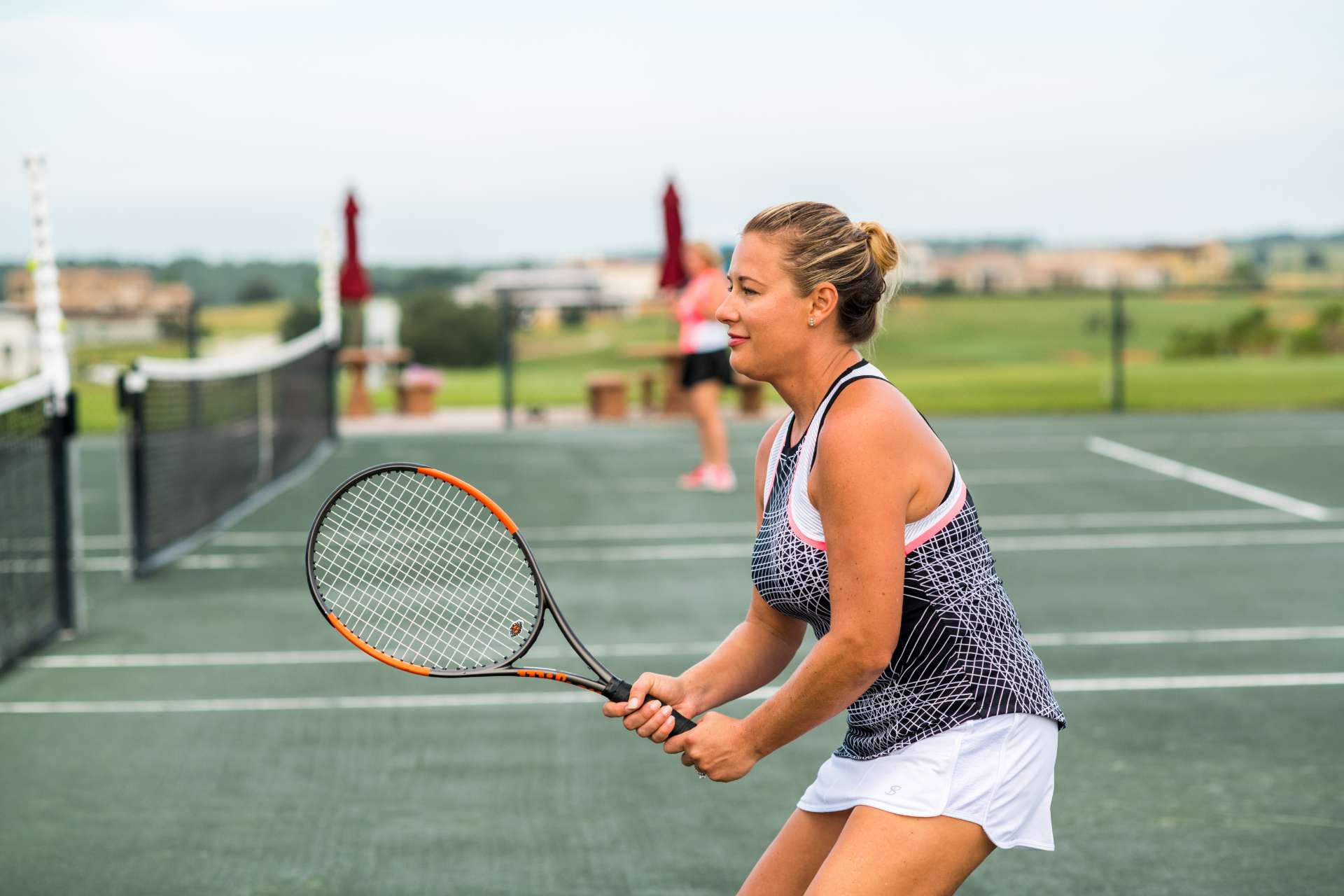 Golf is only one of the activities available in golf communities and residents can take advantage of every amenity offered. These often include features such as:
Quality dining establishments
Upscale shopping
Additional sporting opportunities like tennis and pickleball courts
Sparkling swimming pools
Well-Equipped Fitness centers
Posh spas
More!
The possibilities for fun are nearly endless for homeowners in golf communities. In addition to those listed above, there are often special events – holiday celebrations, community mixers, arts and crafts opportunities, etc. – held at the clubhouse allowing residents to mingle and enjoy their community in a whole new way.
#5 New Friends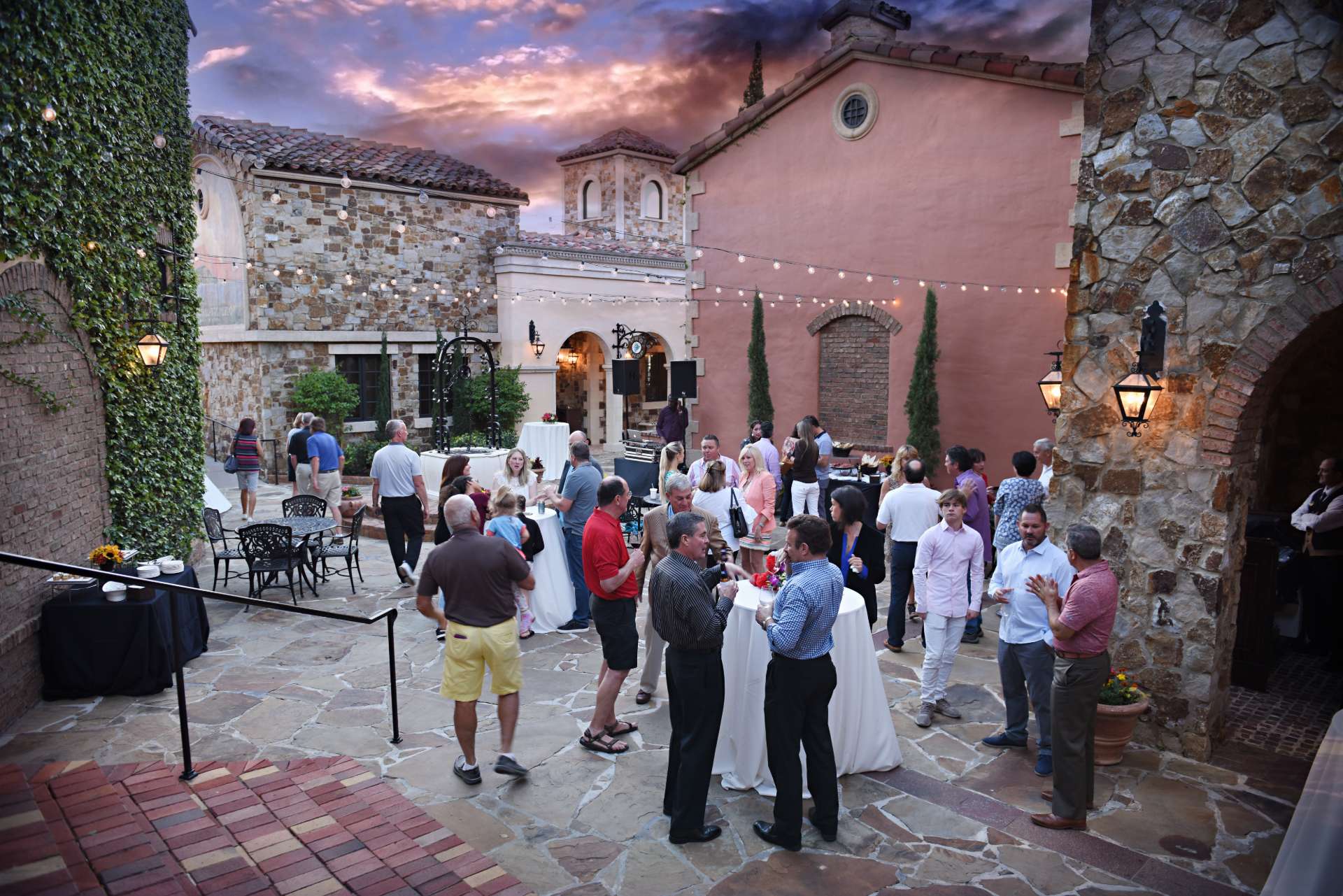 A side benefit of the community involvement fostered within golf course communities; you will likely make new friends. Living in a golf community means that you are surrounded by like-minded people who share at least one of your interests.
Combined with the exclusivity of the community itself, you are perfectly poised to find new people with whom you can grab a drink, hit a few balls or have a nice dinner.
#6 Space Creates Better Neighbors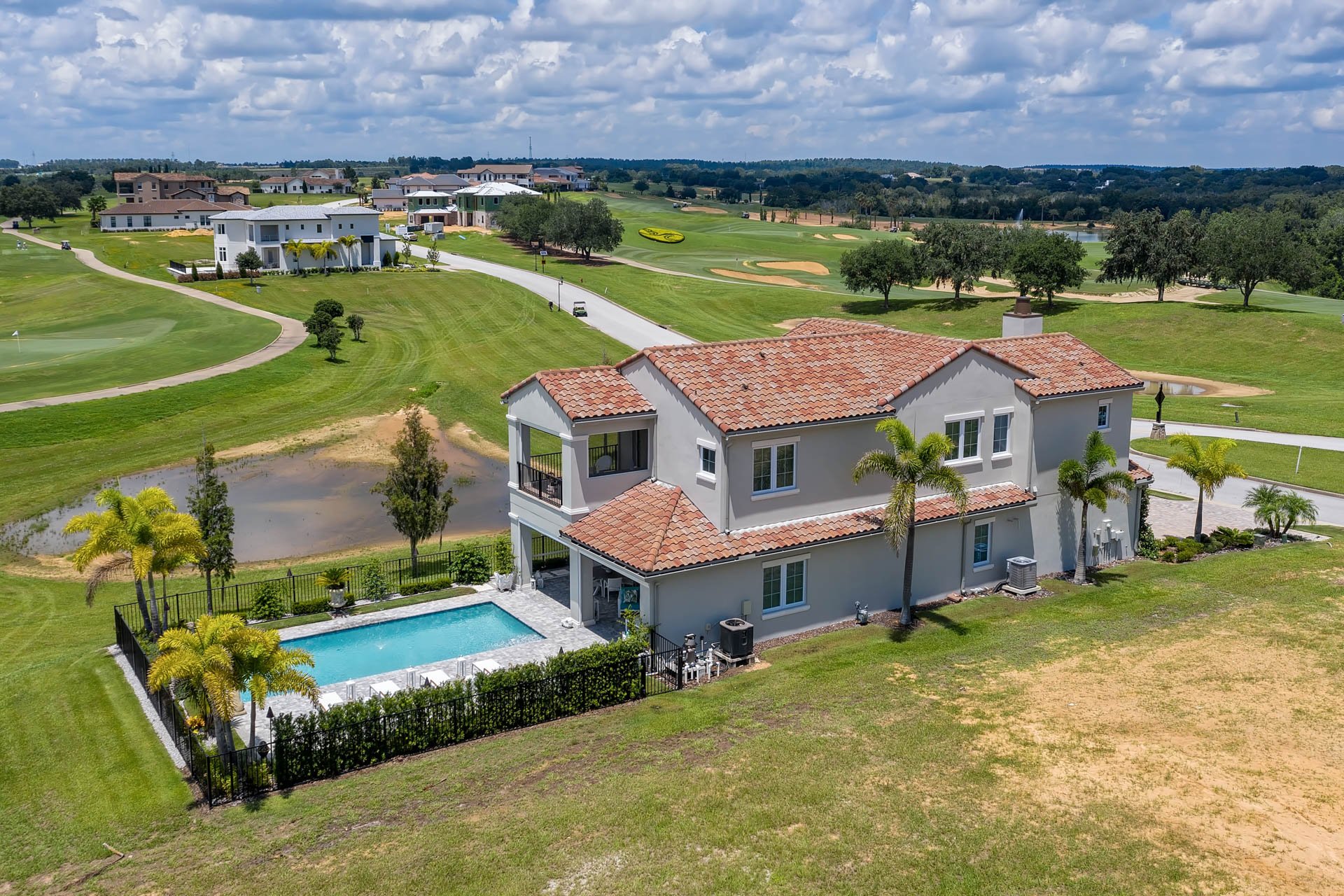 Speaking of the other people living in a golf community, this sort of environment reduces the influence of bad neighbors in your daily life. This is often a paramount concern when buying a new home and bad neighbors can be one of the biggest detractions when trying to sell a home.
Golf communities tend to reduce the chance that your neighbor will be a problem.
First of all, your neighbors in a golf community will generally be people who share your desire for a quality home in a respectable neighborhood. Many of the influences that make neighbors bad are simply not present in a golf community.
Furthermore, the homes are usually well spaced in a golf community. In addition to the added privacy of this aspect, any issues your neighbors present will be far enough from your home to be ignored.
#7 Luxurious Locations in Hospitable Climates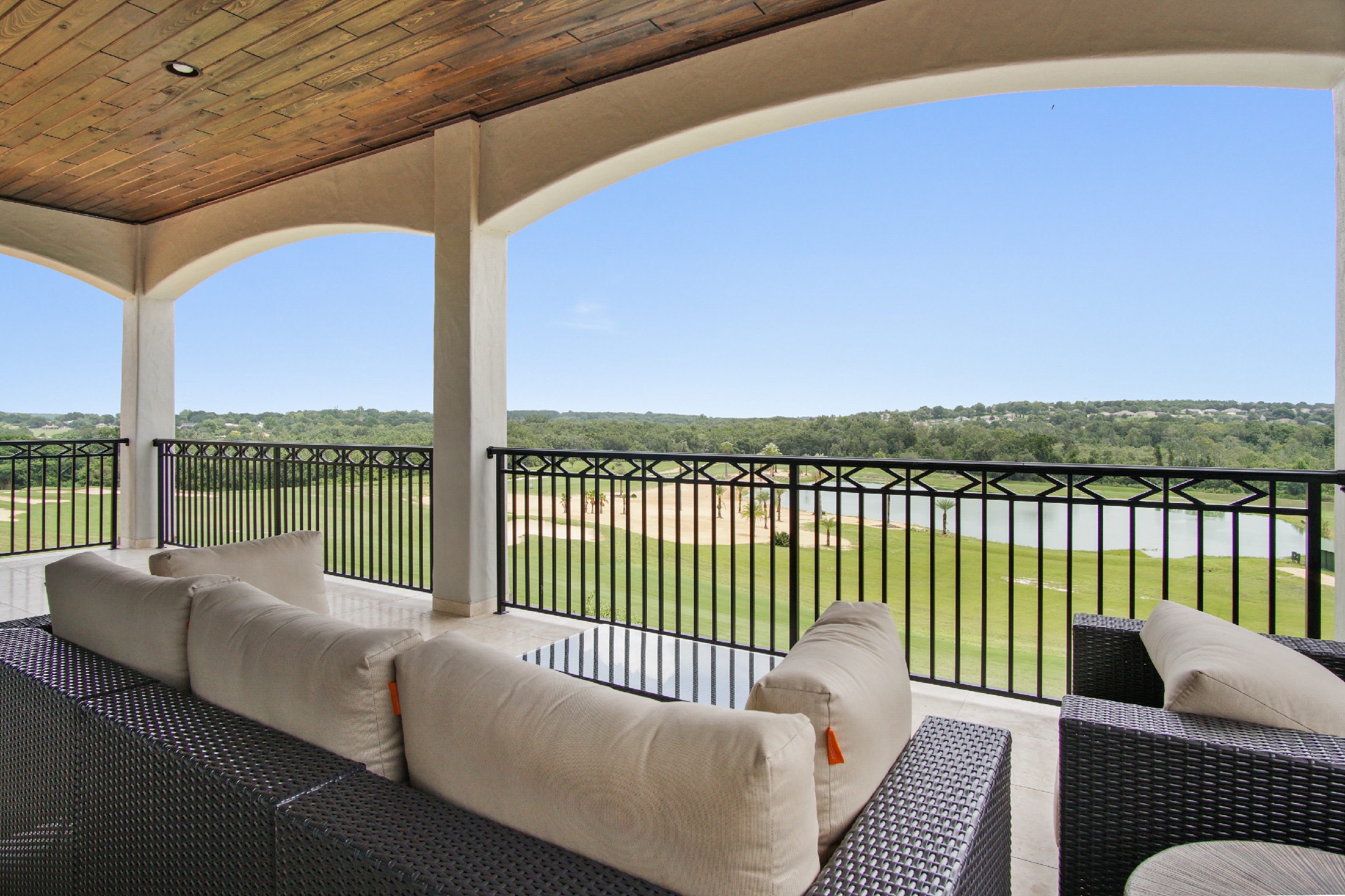 The vast majority of golf course properties are located in areas with beautiful temperate climates or tropical settings. Tropical islands, southern coastal states, and other exotic locales are common. These locations naturally lend themselves to the aesthetic of the community with breathtaking views, warm breezes, and plentiful sunshine.
Even in areas where the season is more mercurial, golf communities are designed to be visually enjoyable. Meticulous designing of the grounds promises to provide a luxurious landscape even if your home overlooks a sand trap or water hazard.
#8 Maintenance Free Grounds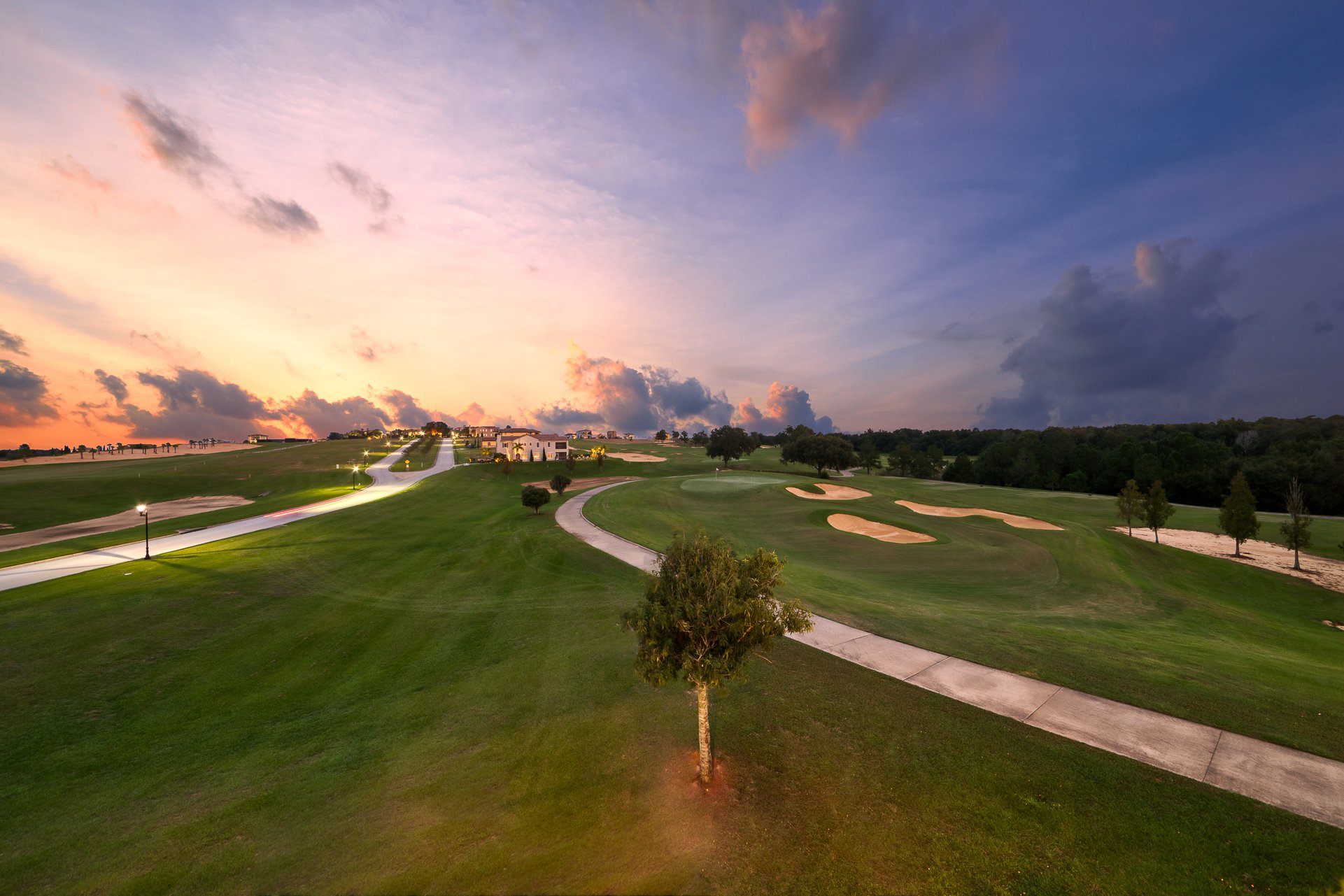 The fact that you can have a home with perfectly manicured lawns, professional landscaping, and careful maintenance of your property without having to lift a finger is another huge benefit of owning real estate in a golf community.
Everybody has viewed a property with poorly maintained grounds at one time or another. Weed filled flower beds, out of control shrubbery, and knee-high grass send a definite message; one that you probably do not want to be associated with you.
Living in a managed golf course property means that the landscaping throughout is uniform and well maintained with beautiful views surrounding your home.
#9 Access to Professional Events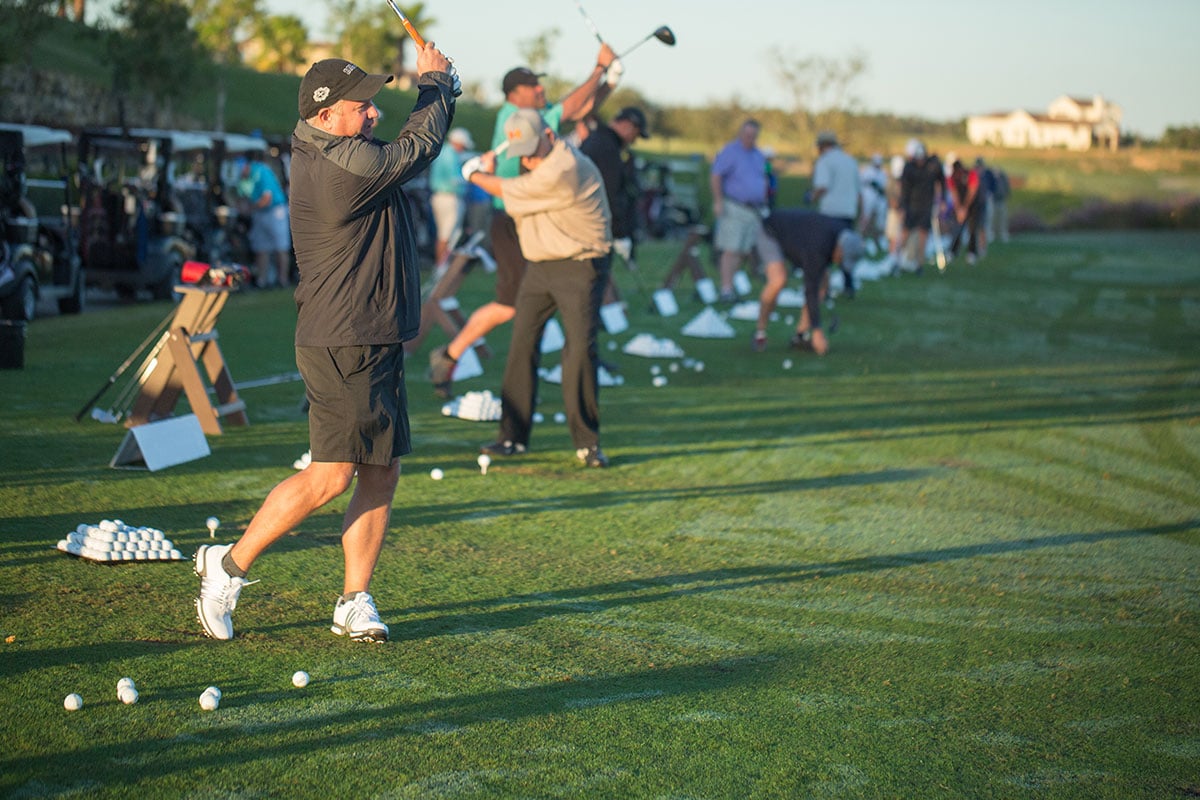 Many professional golf courses host special events throughout the year. These can include charity matches and PGA tournaments. As a resident in the golf community, you have access to any special events held at your home golf course.
Even better, you can be the host with the most by inviting friends and family over to watch with you. While this benefit is rare, it is a true treat for those who own real estate in a golf community.
#10 Outstanding Resale Value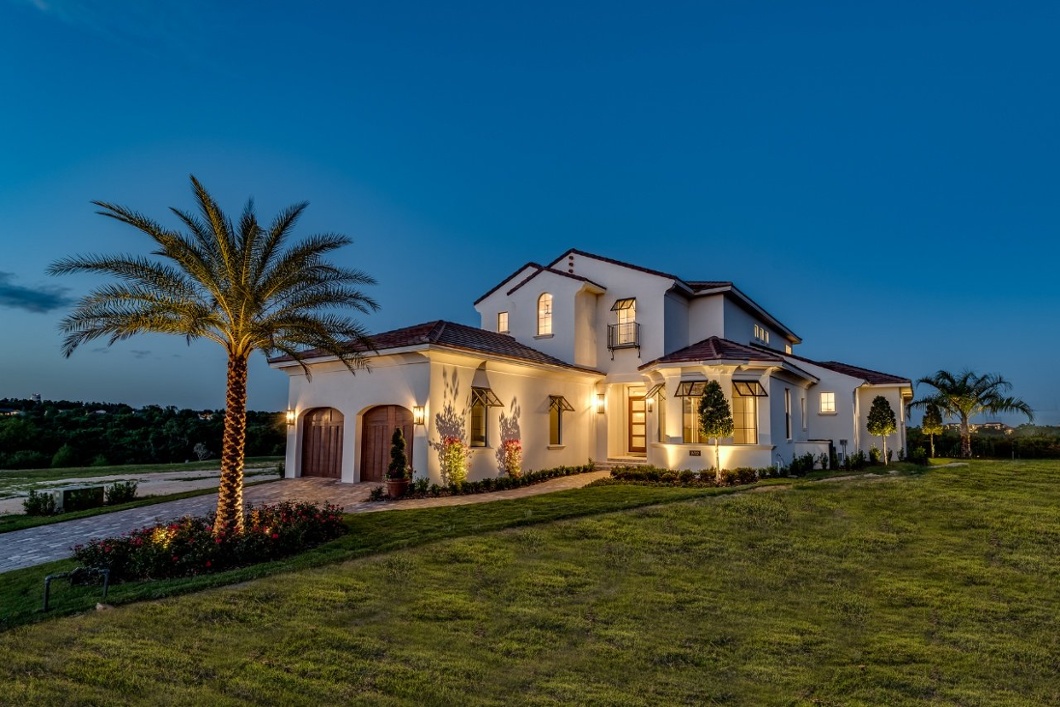 With the preceding list of benefits, it should come as little surprise that real estate in golf course properties retains an exceptional resale value. Homes within golf communities are in high demand and that demand continues to grow as more people realize the benefits it provides.
If the time comes when you decide to sell, it will be easy to find a buyer willing to pay a fair market value for your property. Moreover, the management of the community often helps homeowners with the selling process to make it even easier to sell.
Final Thoughts
Whether you love to golf or not, living in a golf course community appeals to many people. The benefits of life along the fairway create a value that far exceeds the actual cost. If you'd like more information about making this dream a reality, contact the friendly professionals at Bella Collina now!