Tips & Tricks for Writing Your Wedding Vowes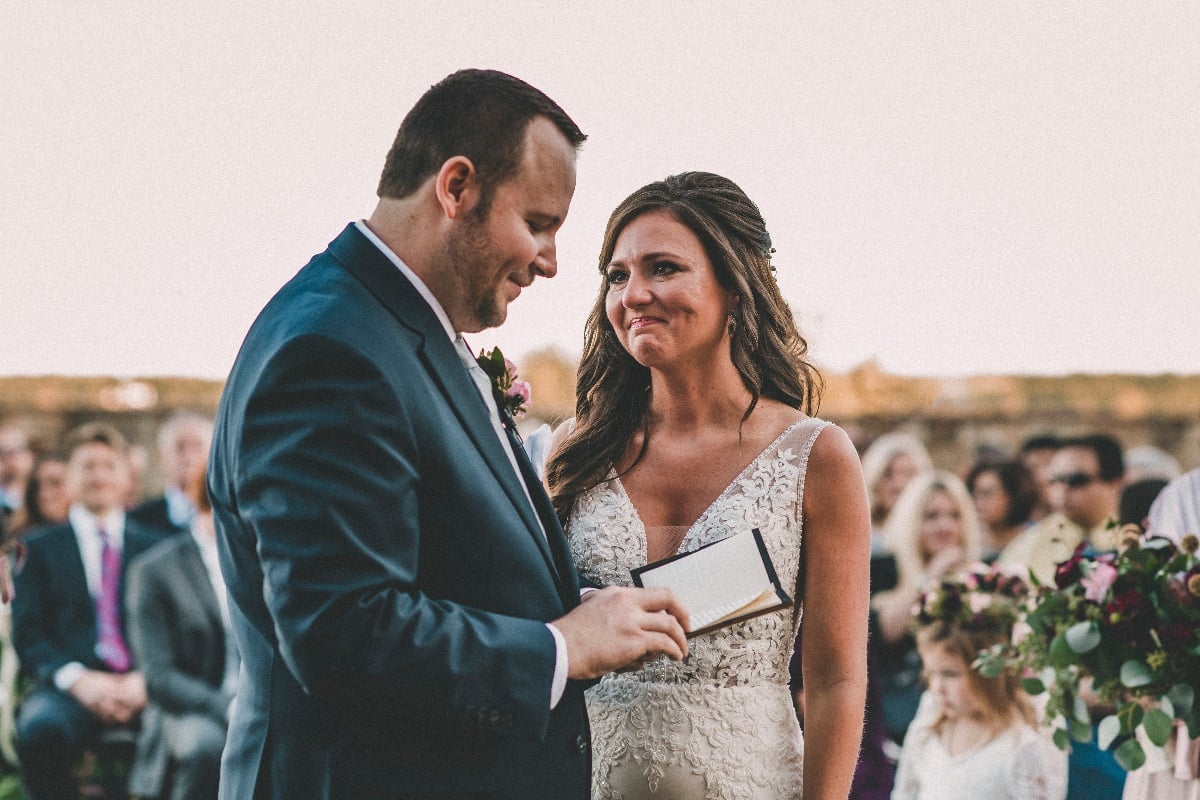 You're marrying your best friend; someone you've professed your love to a thousand times. As you're getting ready to write your wedding vows, your mind goes blank.
When you love and appreciate a person so much, sometimes it becomes difficult to take so many complex emotions and put them into words. There are countless special moments you want to bring to life to share with your partner and guests and trying to find what to say can be hard to do. Luckily, we have some tips and tricks to help get you started!
SPEAK DIRECTLY FROM YOUR HEART
Find a quiet space, close your eyes, and clear your mind. It may take a few moments for the thoughts to start flowing, but eventually, your heart will mention the things your mind may have forgotten for a brief period.
MENTION THE FIRST TIME YOU KNEW
Do you remember the exact moment when you realized your partner was "the one?" Even if he or she has heard the story, mention the time and place you told yourself "This is the person I'm going to marry one day."
REFERENCE THE LITTLE THINGS
Reference the little things your partner does every day to make you feel special. Do they know the exact way you take your coffee down to a science? Do they bring your flowers for no reason? Are there rituals you do together that help make your relationship more meaningful? By mentioning all the little things you do for each other, you're painting a larger picture of the amazing relationship you have with one another.
ACKNOWLEDGE THEIR PHYSICAL ATTRIBUTES
You don't have to go to great lengths here. If part of the reason you first fell in love was because their smile was electrifying or their eyes lit up the room, there's no reason why you can't express the attraction you had for them when you met, and still have for them now.
BE COMEDIC
Let's be honest, who doesn't love to laugh? Inserting funny sayings into your vows can help lighten the mood. Maybe you've bonded over funny memes or silly hashtags only the two of you understand. Whatever you choose, just remember to be conscientious of what you express. You don't want to say anything that may insult or upset your partner.
SPEAK ABOUT YOUR HOPES AND DREAMS
Your wedding day is when you're new life begins together. Explain to your partner what you're hoping your life together as a married couple will be like. Write in your wedding vows about how you plan to love them more each day and dream that one day, you'll travel the world together.
PAST, PRESENT, AND FUTURE
End your wedding vows with a special moment from your past and present, and then choose one you want to share for your future. You can say something like, "From the time I first met you, I fell in love with your kindness. Today, I stand in front of our family and friends promising to be yours for the rest of our lives. Tomorrow, a new chapter begins for us, and I couldn't be more excited to see what the future holds."
Hopefully, after reading these tips, you have found the inspiration you need to sweep your partner off of their feet on your big day.
Every detail surrounding your wedding day is important including the cake, dress, vows, and venue. Make sure to pick a location that provides everything you need for a one-of-a-kind wedding. Bella Collina understands that your wedding will be one of the most important experiences of your life.