What to Look for in a Wedding Venue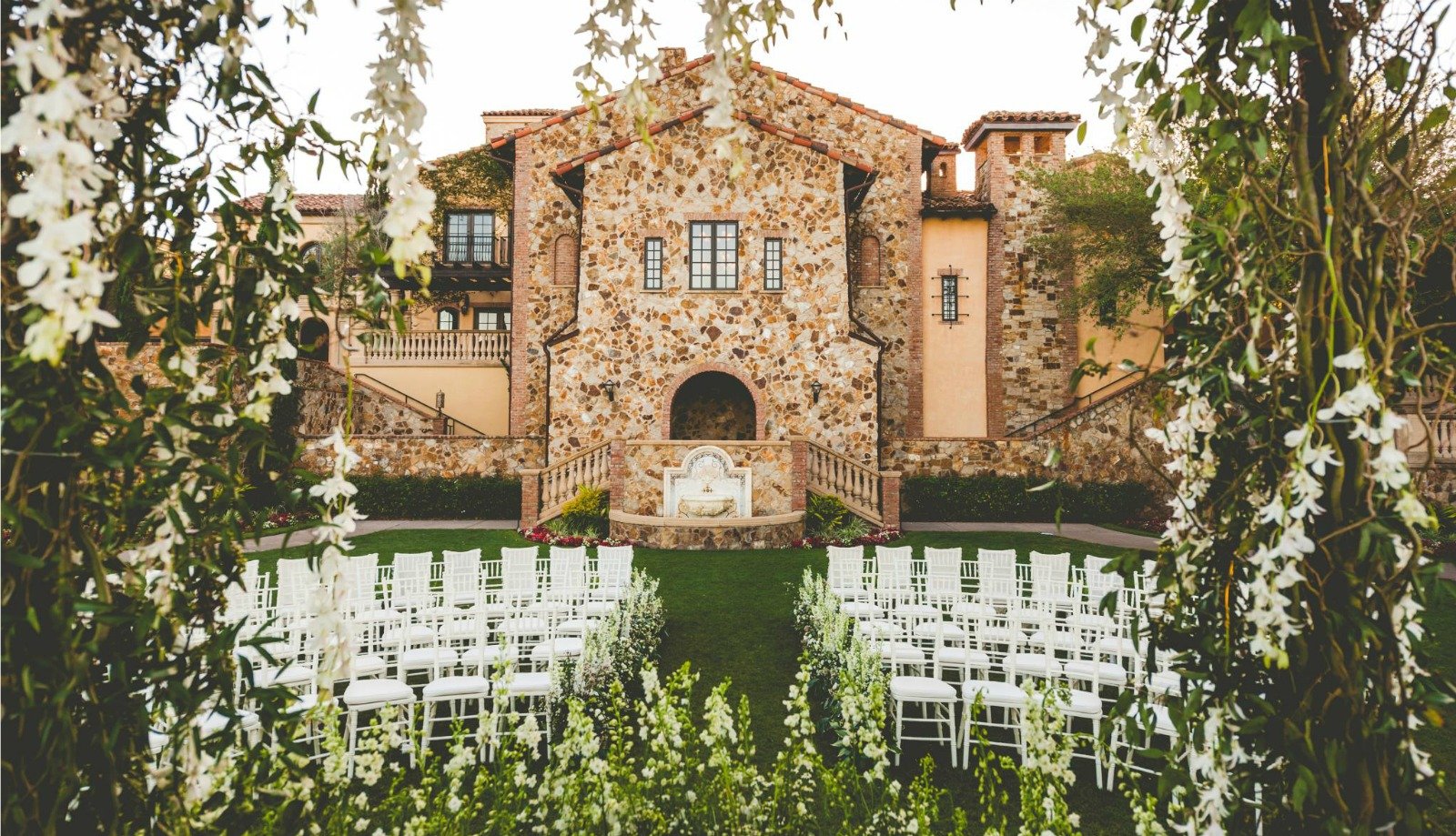 Orlando is the city where wedding dreams come true. In fact, the luxury and beauty found in Orlando make it a top wedding destination. But for couples planning their wedding, choosing the best venue in Orlando can a challenge.
There are dozens of wedding venues to choose from in the Orlando area. They range from simple to those that take your breath away. The latter is a venue that transforms a wedding into a truly ultimate event.
So, what do the very best wedding venues offer? Most people have some specific ideas of what their venue should include. Others may be looking for ideas.
Here's a look at some of the most important things to seek out when choosing a wedding venue.
A Stunning Setting
From the moment a person steps onto the property, you want them to feel as though they've entered a new world, one that is meant to celebrate your love and future. Choosing the right location often means considering the actual city, but look at the details, too.
What type of architectural details are present?
Is it lush and green?
Is the location full of stunning spots perfect for photos?
A beautiful Italian Tuscan experience, for example, can create an ambiance like no other. This is not something that can be created with mere wedding decorations. Rather, only an actual Tuscan architectural design can deliver such a magnificent backdrop for the wedding.

The Amount of Time You Need
A key consideration for engaged couples is just how busy the venue is on the day of the wedding. You want to have as much time as you need to celebrate this big day. If you are only given access to the property for a couple of hours or there or other events scheduled on the same day, it may really limit the experience or make you feel rushed.
Instead, look for a venue that gives you a reserved time that's long enough for everything you hope to experience. You also want to ensure you have access to all the amenities that are right for your wedding party and guests during that time.
The Amenities Right for Your Experience
Speaking of amenities, check to see if you can have access to amenities for an even longer period of time. Some people plan not just a wedding, but a full wedding weekend. If family and guests are traveling to Orlando for the wedding, you want to provide them with what they need. That often includes luxurious suites, dining options, and activities to enjoy for the duration of their stay. For example, having access to a golf course is one of the top activity requests.
Also, think about what's onsite and available to you and your soon-to-be spouse. Is there a luxury suite available for spending time in private? Can you get a couple's massage on the morning of your wedding or even the day after?
A day spa can help you unwind after the big day. Be sure to inquire about onsite salon services. This allows you to count on your hair being perfectly styled for your special day. In fact, everyone in your wedding party may want or need to take advantage of salon services as well.
A Skilled Planner
Most often, if you are planning an Orlando destination wedding, you need a local planner familiar with the area to help with the details. A wedding planner is something many of the best venues offer.
If the venue does not have one, you risk having to find someone that is not familiar with the venue or the surrounding area. Having someone working with you through the venue is more efficient and ensures your needs are successfully met.
Creative planners can help you design every component of your special day. This includes making necessary arrangements, including the menu, the reception timeline, and even setting the stage for your "I dos." You want a professional that has ample experience, but also someone you feel comfortable working with through this process.
Onsite Culinary Team
Some wedding venues are happy to allow you to cater the event. That means you need to find an outside service that is acceptable, fully vetted, and then hope they work well with the venue to pull off your menu. That can sometimes be hard to do.
Some of the best wedding venues in Orlando offer onsite culinary teams. These are professionals who work at the location and help you plan an exquisite menu, one that checks all your boxes and makes your event extra special.
A Package Deal
If having a lavish wedding in Orlando is your dream, the option to purchase a wedding package can help you make that dream come true with the greatest of ease. A wedding package allows you to purchase all or most of what you need for your celebration at one time.
A wedding package will also give you more insight into cost. Not all locations offer plans with inclusive costs. If they do, be sure to look at what's included.
This is your wedding, so while the event is going on you should be able to be as hands-off as needed to enjoy it to the fullest. Choosing a plan that offers you the supportive services you need on the day of the wedding allows you to immerse yourself in the fun and excitement without worrying about the details.
Some locations do this by offering plans that provide most of the services needed, including:
Ceremony, cocktail time, and a dinner reception
Space for engagement photos
The wedding cake
A menu plan that fits your needs
Décor that fits your theme and style
Dishware and fixtures (including everything from bone-white china to the champagne glasses)
Tables and layout options
The key here is to know what they offer. Does it fit with your theme, look, and expectations? How much flexibility is there to their offerings?
Plan Your Dream Wedding with Bella Collina
Now that you're ready with a plan of what to look for in an Orlando wedding venue, the next step is to explore the experience available with Bella Collina. Here, you can have a 75,000-square foot Tuscan-inspired setting for your special day.
With space to host an intimate wedding of 50 or a lavish celebration with up to 250 guests, you can start your happily ever after at Bella Collina. It's the ideal location to capture sweet memories with a stunning backdrop of rolling hills, sparkling lakes, and exquisite landscaping.
Bella Collina offers a full-service salon and spa on site, allowing you to pamper yourself, your friends, and family. You and your guests can stay at Siena at Bella Collina. These onsite condos will keep you and your guests in luxurious comfort for your special day.
The catering and culinary team, event partners, and planners are available to start working with you as soon as you are ready. Best of all, your luxury wedding is just 30 minutes from the heart of Orlando, providing you with the best opportunity to invite all your family to celebrate this magical day with you and your soon-to-be spouse.
Are You Ready to Find Your Dream Wedding Venue in Orlando?
At Bella Collina, we've created the ideal surroundings to help you start your new life together. With a wide range of amenities offered in the ideal setting, we're confident you will want to see what the Bella Collina venue has to offer you.
Contact us today to learn more.