Tips for Creating Your Wedding Budget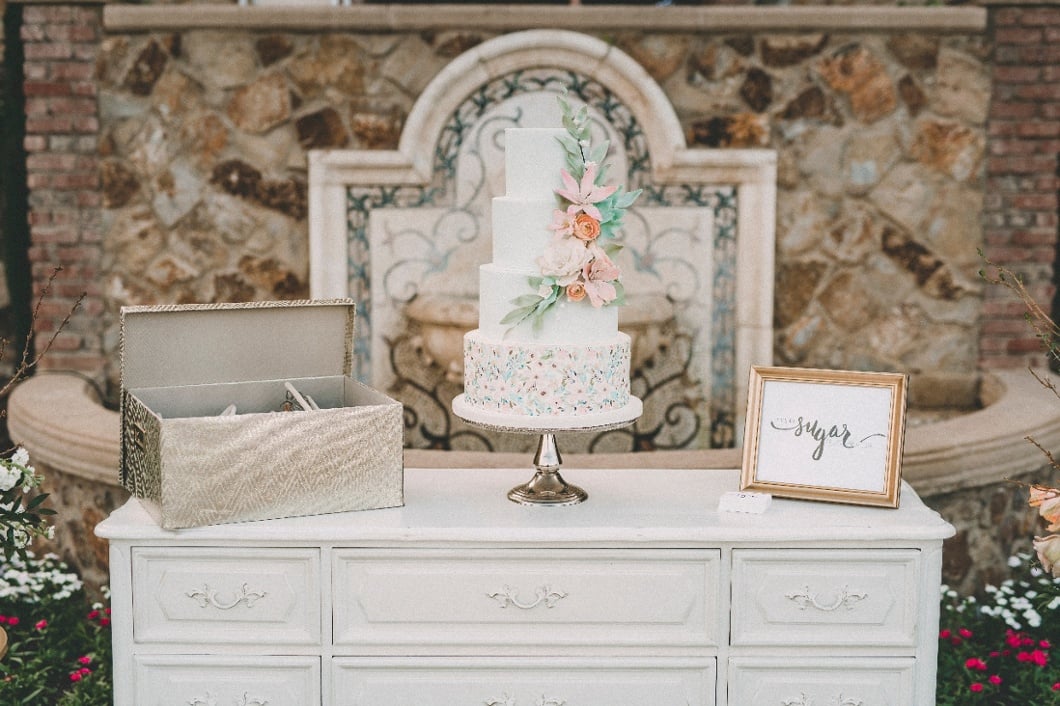 There's no doubt that establishing and sticking to a budget is one of the least romantic aspects of getting married. Still, it's one of the best gifts you can give yourselves as it can be the difference between having the wedding of your dreams and eloping to the local courthouse.
According to online wedding expert WeddingWire.com, the average cost of a wedding in 2019 was just shy of $30,000. For some couples, especially those in large metropolitan areas, that amount would barely cover the catering.
How much you spend on your nuptials – and the myriad of aspects associated with that event – depends entirely on what you and your future spouse want. There is no one-size-fits-all wedding budget or even a one-size-fits-most.
However, some basic tips can help you get the most bang for your buck. Read on to discover ways to create and maintain a budget for your wedding that won't leave you in the red as you start your new life.
Tip #1 Gather All Funds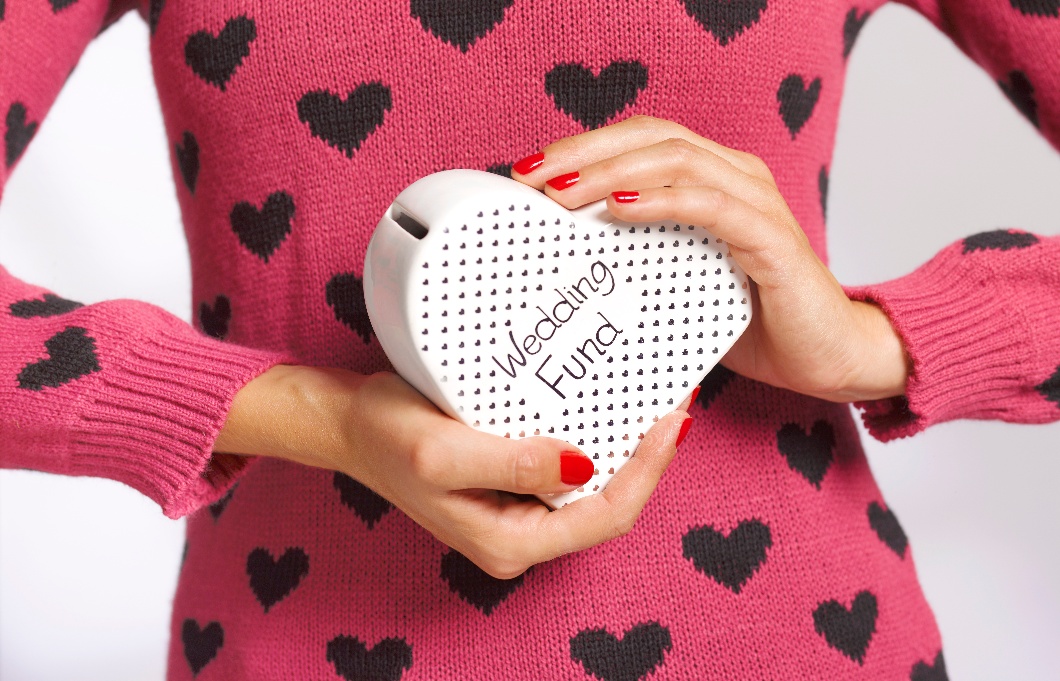 Tradition has very definitive ideas about how the costs of a wedding are divided. The bride's parents are generally responsible for everything but rehearsal costs, which are paid for by the parents of the groom.
While it never hurts to ask your families to contribute, many modern couples now foot the bill of their weddings. This may mean you will have to get creative with your finances to fund the wedding of your dreams.
Start by looking at how much you and your fiancé have saved. Financial experts recommend keeping at least three months' worth of living expenses saved in a dedicated emergency fund. This money can be diverted to pay for your wedding.
If you both have an emergency fund established, you may opt to take one for the wedding and keep another for your future. However you work it, this can provide a boost to your wedding budget.
You can also set aside a portion of your current income to build a wedding fund. Ten percent is ideal, but any amount will add up over time. Establishing a direct deposit that goes into a special account set aside specifically for the wedding is a great way to ensure that this account gets funded.
Keep in mind that it is more important to start your life together with a solid financial footing than it is to have a lavish ceremony. Don't put yourself into debt paying for a wedding.
Tip #2 Track Your Spending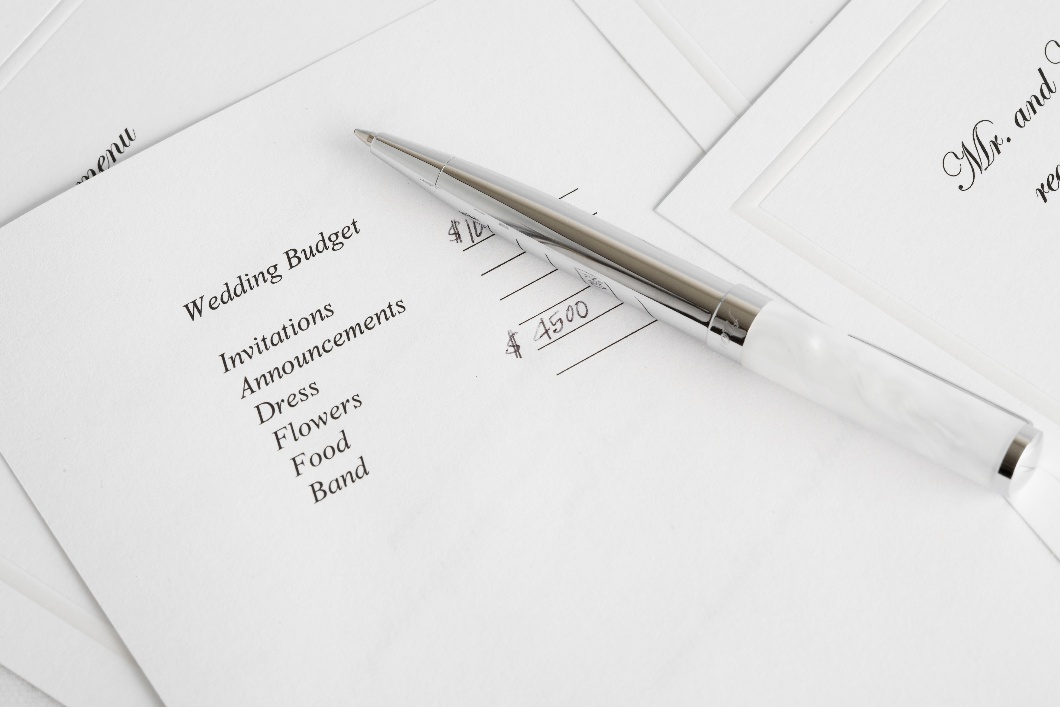 A spreadsheet is a great way to track your spending. If you use a program like Google Sheets to do this, you can even share the spreadsheet with your fiancé.
The rows for your spreadsheet will represent the various expenses you need to cover, such as venue, caterer, florist, music, officiant, etc. Make sure you include a row for extra or unexpected expenses that will inevitably pop up. This emergency fund should be roughly 10% to 15% of your total budget and cover overlooked and sudden expenses.
Add four columns to your spreadsheet labeled:
Estimated: This is where you put the amounts you have calculated based on researching vendor costs for your area.


Modified: Proposals from chosen vendors go in this column.
Actual: The final amount paid for each expense is recorded here.
Tips: Many vendors include the gratuity in their bill; you can write "included" in this column for those vendors. Otherwise, you should plan for a 10% to 15% tip for each vendor.
Once you've filled in the estimated column for each vendor, it's time to start calling for exact amounts. Don't fill in the modified column until you have chosen a vendor for that expense.
If your modified amounts regularly exceed your estimated amounts, you will have to find areas within your budget to cut so that it balances out in the end.
Tip #3 Find Ways to Save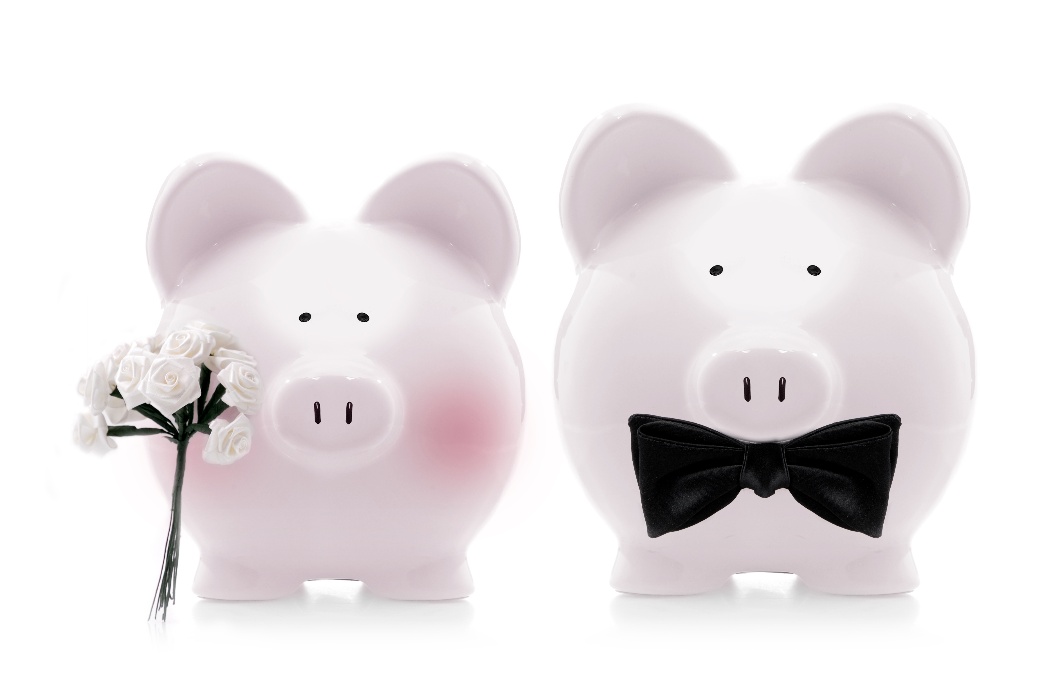 If you cannot find a way to make your budget work for what you want, it's time to get creative. Even if you have the finances to pay for every little thing you want for your big day, saving a few dollars is always a good thing.
Cutting your budget doesn't mean having to do without. There are innovative ways to get everything you want without breaking the bank.
Here are a few ideas:
Trim Down the Guest List
Each person who attends your wedding costs you money. Beyond their meal, there is the cost of an invitation, postage, a slice of cake, beverages, and party favors. You may also need to pay for transportation, a welcome bag, and other costs for each person in attendance.

Shrinking the guest list will reduce the total cost of your wedding. If you figure $100 per person, cutting just ten people will save you $1,000.


Give Yourself Time
Consider prolonging your engagement to allow you and your future spouse more time to save up for your wedding. Having more time before your big day also allows you to negotiate with vendors and get the best possible price for every aspect of your upcoming nuptials.


Be Flexible with Music
Hiring a band for your wedding can cost thousands of dollars. Using a DJ is cheaper but will still run you several hundred dollars. If you want to cut costs, build yourself a wedding playlist, and tap somebody responsible for controlling what plays and when.


Create Your Invitations
Technology has all but eliminated the need for professional invitation printing. You can utilize a printer and your computer to produce your invitations, table numbers, save the date cards, and anything else you'll need. This will create a lot more work for you to do, but it can cut hundreds of dollars out of your budget.


Scale Back on Upgrades
Look for ways to scale back on any selected upgrades. Perhaps you've chosen an open bar instead of a cash bar or first-class tickets instead of business class to your honeymoon destination. Look over your spreadsheet and find areas where you can save money. Decide what must-haves versus nice-to-haves are.
You Can Have a Dream Wedding
Many people daydream about their wedding day from an early age. Are you one of them? With careful planning and considering all available options, you can create a budget that allows you to have the wedding of your dreams.
Bella Collina offers an exceptional wedding experience that can fit nearly any budget. Contact us today to find out what we can do to make your special day magical.