These Are the Best Questions to Ask Wedding Venues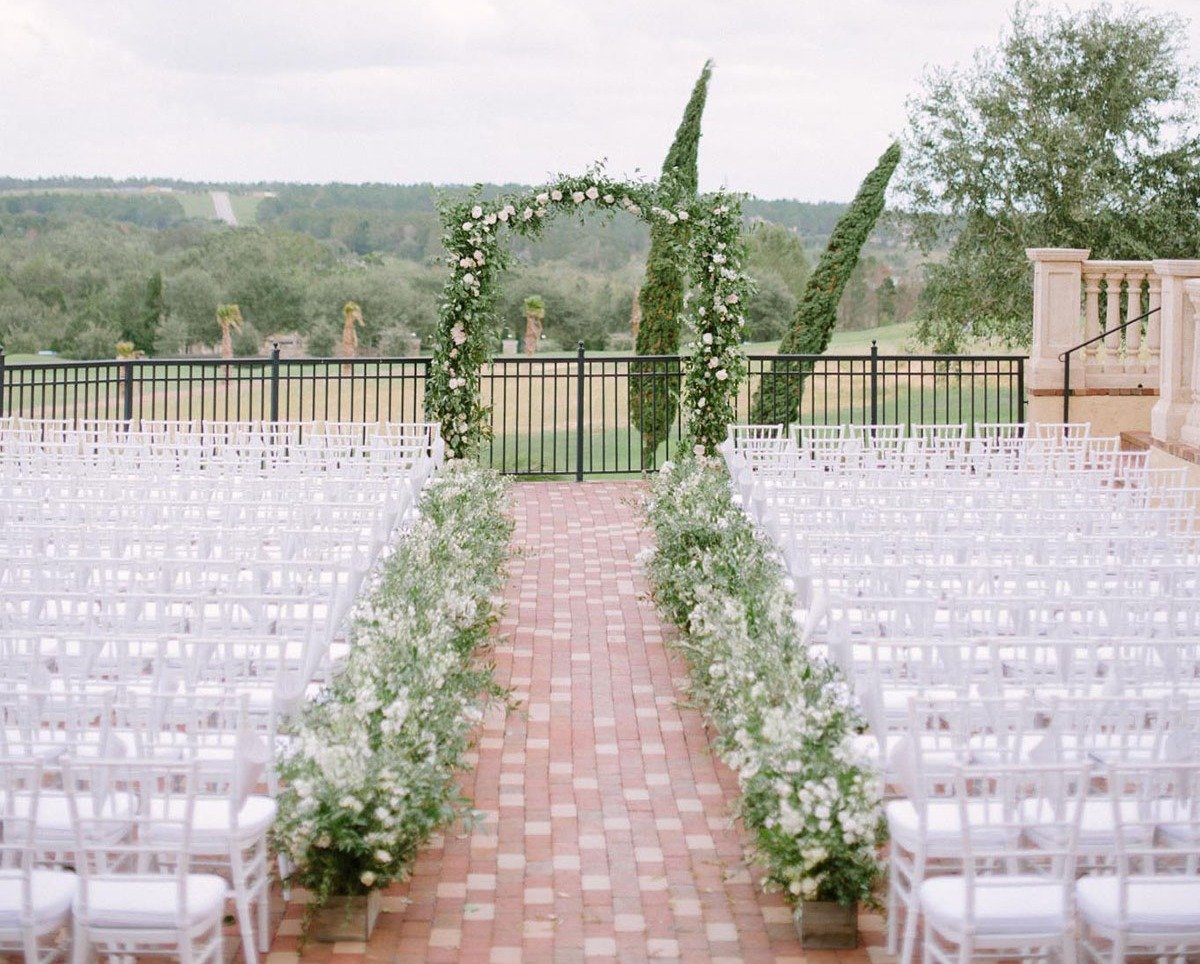 Congratulations on your upcoming wedding. You've found the perfect person, and now all you need is the ideal setting in which to pledge your lives to each other.
Finding the right wedding venue starts long before the in-person tours by asking the right questions. While seeing the site yourself is essential, there are some questions to ask first that will help you avoid falling in love with a venue that won't meet your needs.
Before you schedule those first appointments, ask your potential venues the following questions, and avoid wasting time touring ones that won't work for you.
What Does Your Venue Coordinator Handle?
Whether you plan to hire a full-service wedding planner or not, the coordinator at your venue is also essential to your wedding. What that person's job entails can vary significantly from one venue to another.
Some coordinators remain on-site throughout the wedding to ensure that everything runs smoothly. These hands-on helpers do everything from setting up to solving last-minute issues and everything in between. Others will meet with the couple before the event to help them plan out the details but will not be present at the ceremony to lend assistance.
It is crucial to clarify ahead of time what an on-site coordinator's role entails so you can determine if you need additional help.
How Many Weddings Do You Schedule in a Year?
This question serves two purposes.
First, you don't want to get your heart set on such an overbooked venue you have a hard time getting your date locked down. Top-rated wedding venues may require more than a year's notice to reserve the space. It's important to be flexible on your date in case your preferred venue is booked.
Conversely, newer wedding spots may not have the experience you want to deliver an exceptional experience. It takes time and expertise to develop the organizational ability needed to guarantee a good experience every time. Newer venues that haven't hosted many weddings may not be able to provide that.
Are Bathroom Facilities Adequate?
Long lines outside the bathroom can put a damper on your wedding fun and cut your night short. Once you know how many guests to expect, you need to ensure there are enough restrooms to accommodate them.
For example, one stall will be a problem if you have more than 20 or 30 guests. If that one stall should get clogged, you have a whole new problem on your hands, and likely your shoes.
Quantity isn't the only thing to consider when planning for bathroom space. Guests at your wedding will expect facilities that are clean and comfortable as well.
If your big event is outdoors, this is an especially important concern. Make sure you ask about the bathrooms before adding a potential venue to your list of places to tour.
What Décor and Equipment Are Included?
Tables and chairs are the most apparent equipment that you will want to inquire about. However, many venues provide additional elements that will reduce what you need to supply. Asking about these extra items will help you plan. If your venue does not provide décor, do they provide a preferred list of vendors that they work with that could assist with these items?
Linens, china, glassware, and other dinner service elements are commonly provided through the venue. However, if there is a specific design element or color scheme you are hoping for, you may need to provide these yourself, as the ones provided by the venue are likely to be generic.
By discovering what elements the venue provides, you can determine what you will need to buy or rent to complete the vision you have for your special day.
How Many Can the Dance Floor Accommodate?
A dance floor that is too large for your needs will give the impression that your wedding was poorly attended in pictures and videos of the big day. On the other hand, one that cannot comfortably accommodate your guests is dangerous.
Wedding experts say that you can expect roughly 40% of your guests to be on the dance floor at any given time. If you allow five square feet per person, you can determine how large a dance floor you need.
For example, if your guest list comes in at 300 people, you can assume that 120 people will be doing the Hokey Pokey. That means they'll need 600 square feet of space to avoid hitting their neighbor when they put their right hand in. That means a dance floor that is roughly 25-by-25 should be sufficient.
Do You Allow Multiple Events at the Same Time?
Places that offer wedding venues often host other events as well. Moreover, they usually have several venues at the same location to expand on the events they may host. Even singular venues can host more than one event on the same day.
Knowing whether this is a possibility can help you decide whether a venue is the right one for you. If you are staunchly opposed to holding your wedding next door to a family reunion, high school prom, or another event, then you will want to keep looking. After all, you probably don't want the sounds of rowdy county music drowning out your vows.
Venues that hold multiple events in the same space on the same day may not be the best choice for your wedding either. This sort of situation eliminates the ability to arrive early, stay late, or make last-minute changes to the schedule to accommodate unexpected events.
Many wedding planners advise their clients to avoid signing contracts with venues that double book in this way.
Is There Any Remodeling Planned?
Make sure you ask if there is any remodeling planned for before, after, or – heaven forbid – during your ceremony.
Remodeling plans could completely change the aesthetic of the venue itself. If you fall in love with the elegant décor and intricate scrollwork of a room, for example, that could all change with a remodel between your tour and the big day.
You would like to think that a venue wouldn't schedule events during planned remodeling, but you would be wrong. Many places assume that if the work isn't done on the site you want to rent itself, it shouldn't matter. However, remodeling done anywhere around your venue will bring with it the dust and danger of a construction site.
A remodeling project planned around your wedding date is not a definite kiss of death. If work is planned, ask what it entails. Routine work shouldn't be a deterrent, and minor alterations can often be accommodated.
Final Thoughts
Finding the perfect venue for your important day is nearly as important as finding the right dress or ring. Asking the right questions will help ensure that your special day is everything you ever dreamed it would be. Bella Collina is happy to answer any of your questions to ensure you choose the perfect venue for your wedding.
Allow Bella Collina to make all your wedding dreams come true. Call or visit today to discover the breathtaking views and special elements that make us Orlando's top wedding venue.