Perks of Living in a Luxury Gated Community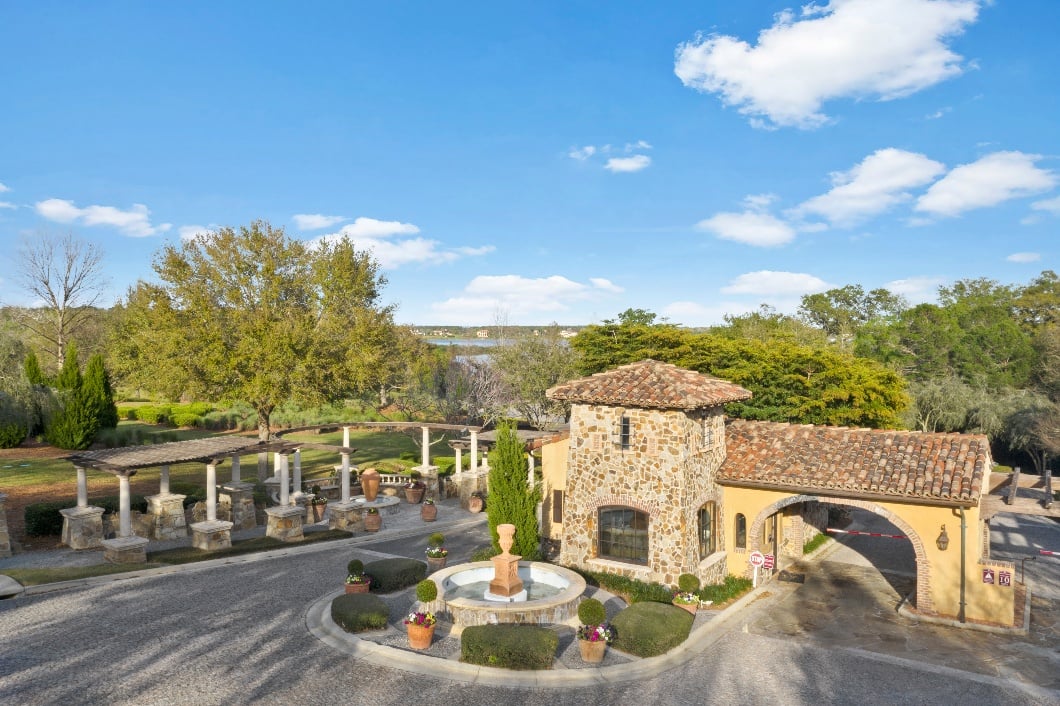 You may be wondering if living in a gated community is right for you. Moving to a new home is a big decision. Practical matters, as well as your aspirations for the future, factor into your final choice.

Gated communities put luxury at the center of your life and luxury arises from an environment that is greater than the sum of its parts. Let's look at the perks of living in a gated community and how they can add up to an enriched, happier life.
1. Amenities for Active, Outdoor Living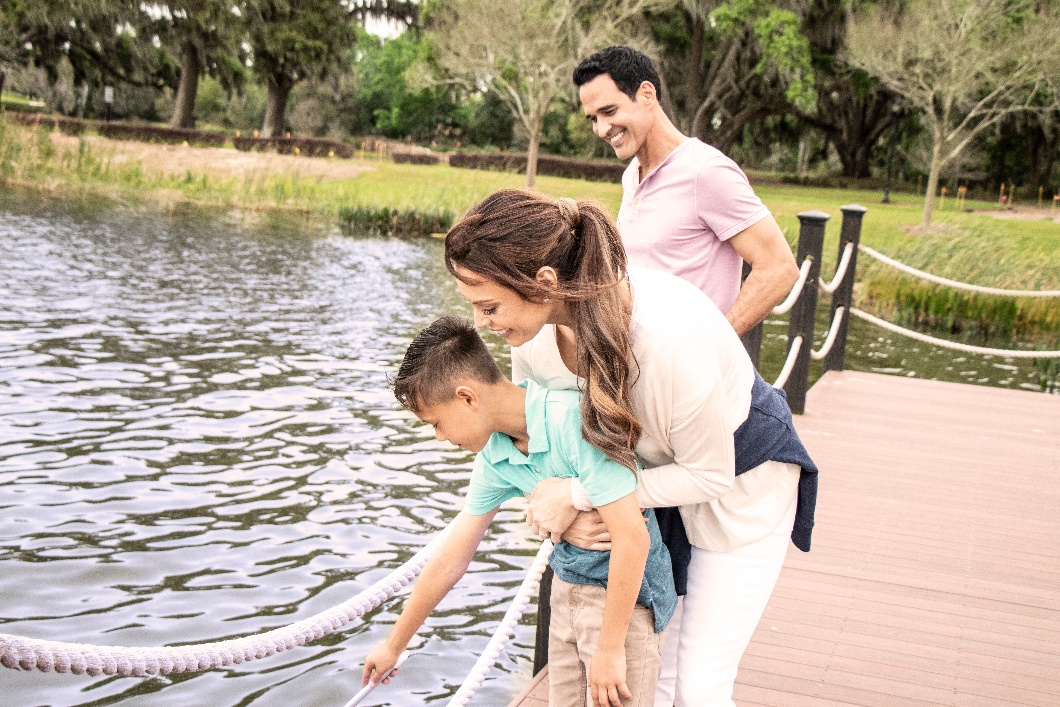 Amenities attract people to gated communities because they allow you to incorporate leisure, fitness, and socializing into your life with ease. You don't have to travel to a gym or golf course to enjoy those amenities.

Life is more like staying at a resort. Everything is conveniently located right in your neighborhood. You don't have to fight traffic to get to a spa appointment or to play tennis with a friend.

Many gated communities include some or all of these amenities:
Walking trails
Fitness center
Tennis courts
Swimming pools
Clubhouse
Spa
Golf course
Leading an active or outdoor lifestyle is almost effortless near so many amenities. It's easy to invite friends to join you for a round of golf or take a leisurely after-dinner stroll with your spouse.
2. Belonging to an Exclusive Community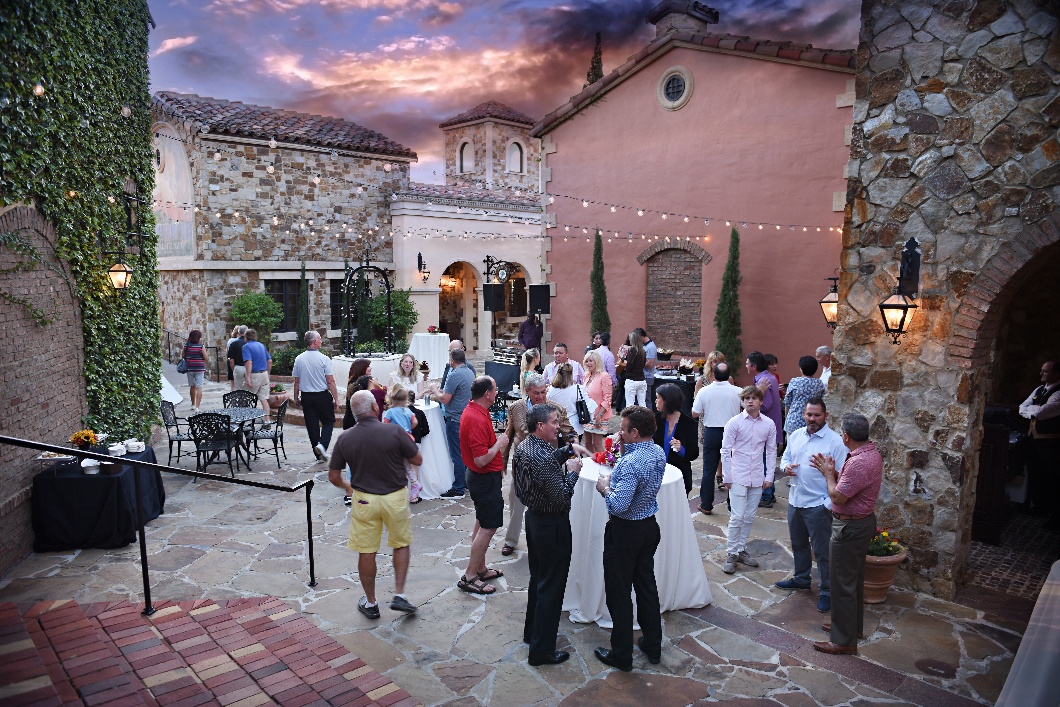 There are many beautiful, upscale neighborhoods in the world, but gated communities have a greater ability to foster a sense of community. Everyone who passes through the gates enters a private enclave that naturally strengthens the bonds of the residents within.

If you have a sense of being adrift or feel disconnected, you may lack community in your life. People have powerful psychological needs related to belonging to a group or community.

An article at Psychology Today describes the sense of belonging as nearly as important for well-being as food and shelter. Knowing that you share a connection with other, like-minded neighbors promotes:
Happiness
Motivation
Health
Forbes Magazine reported on a senior consultant at the NeuroLeadership Institute who said that a group-oriented social identity helps people discover their strengths and live authentically.

The best gated luxury communities also build close-knit groups of residents by hosting community events. Whether it's a golf tournament or a wine tasting, you get ongoing chances to make friends and build business connections.
3. Quiet and Private Neighborhood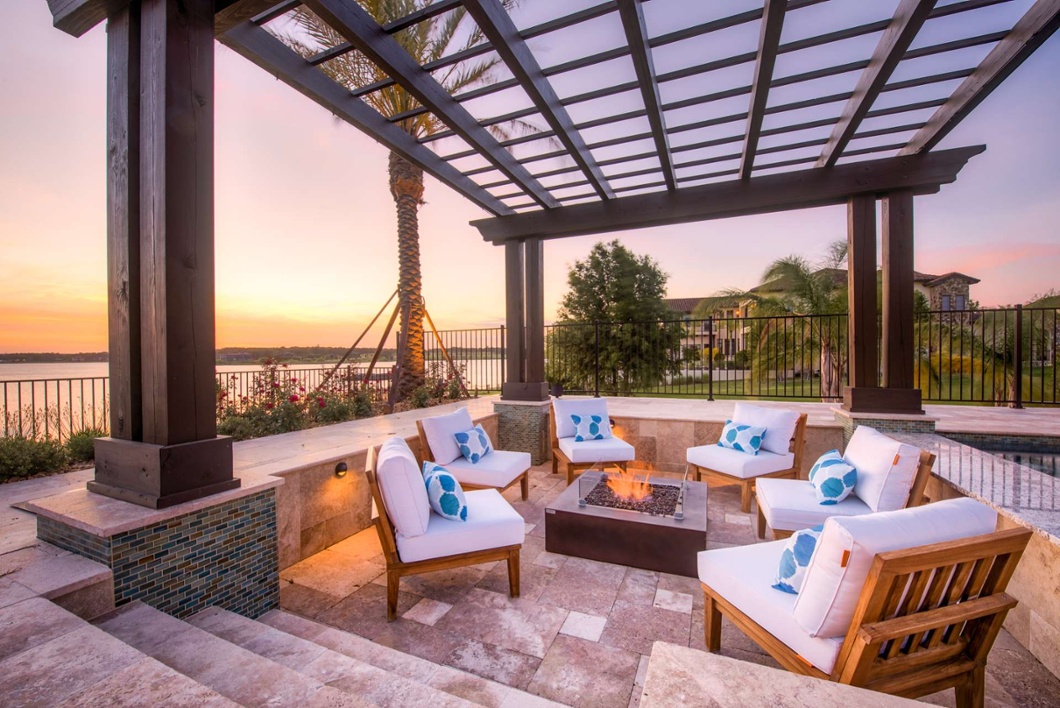 Many people place a great value on privacy. Gated communities, by definition, create boundaries that defend your privacy. In non-gated neighborhoods, residents can suffer annoying interruptions from door-to-door marketers or random strangers cruising through the streets.

Privacy also brings quiet. In an increasingly crowded and noisy world, tranquility soothes the soul like never before. The best gated communities are tucked in peaceful settings while still being conveniently close to civilization.

Gated communities are known for:
Less traffic
Less vehicle pollution
Less litter
For parents, a gated community environment can let them breathe a sigh of relief as they let their kids play outside. Quiet streets decrease the chance of pedestrian accidents, and you and your children will know the neighbors.
4. Security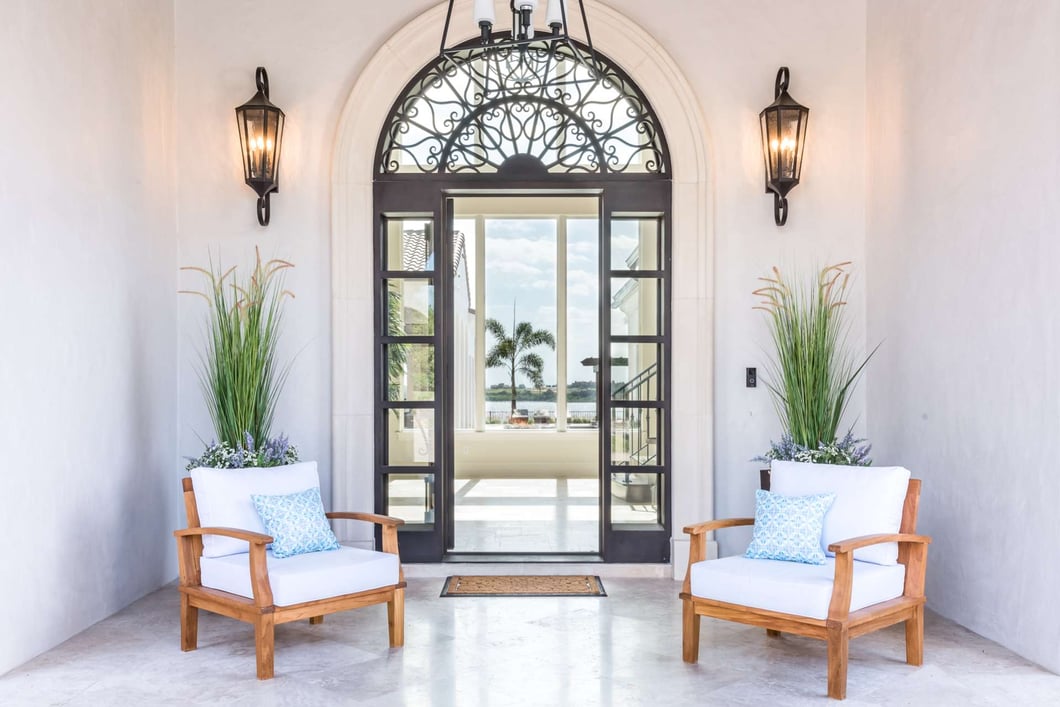 You may read news articles about criminals who do absurd things and get caught. But the truth is, many burglars put a lot of thought into their efforts. They drive around neighborhoods looking for vulnerable homes and keep track of when residents are away.

Gated luxury communities control entry to residential areas. This fact dramatically reduces thieves' ability to select targets and succeed in their crimes.
5. Beautiful Setting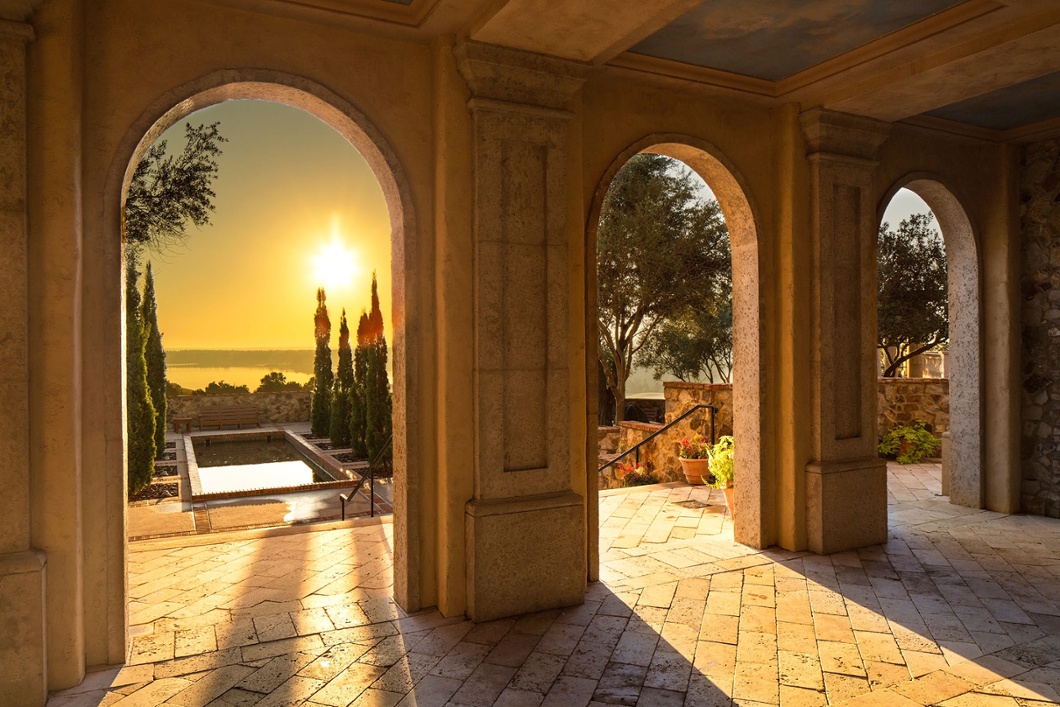 Most gated communities are planned around a vision incorporating their landscapes and climate. This creates an aesthetically pleasing environment through architectural consistency.

Cohesive community design promotes an exclusive identity for the community. Its unique character and feel insulate you in beautiful surroundings.
Such an atmosphere enhances your sense of well-being. A large-scale study revealed that people found happiness most easily by living in aesthetically beautiful surroundings. According to some research, people feel more satisfied when they live amid accessible green spaces and appealing architecture.

In essence, living in the stunning setting of a gated community places residents in a genuinely uplifting environment.
6. Higher Home Values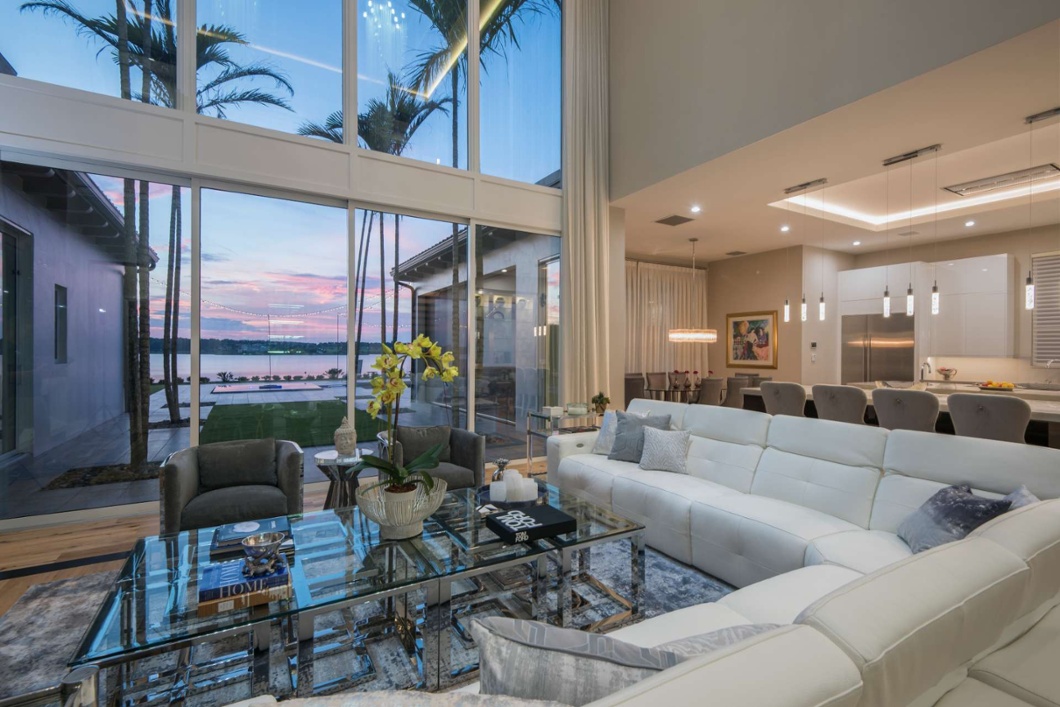 One of the many factors you must consider when buying a home is how well it will retain its value. No one wants to spend six-seven figures and see a property's value decline.

Gated communities are largely insulated from the forces that can drive down a home or a neighborhood's value.

As a well-defined extensive development, a gated community is not susceptible to having homes torn down for commercial buildings or road projects. When this happens on the fringe of a regular neighborhood, the remaining residents can see a quality-of-life reduction.

Additionally, the standards within luxury communities ensure that all homes are maintained. You won't have to worry about an unsightly property impacting your market value.

All of the factors that make gated communities desirable add to the property values of all residents. The appeal of the community will inspire new buyers to purchase or build homes there.
Experience the Advantages of Life at Bella Collina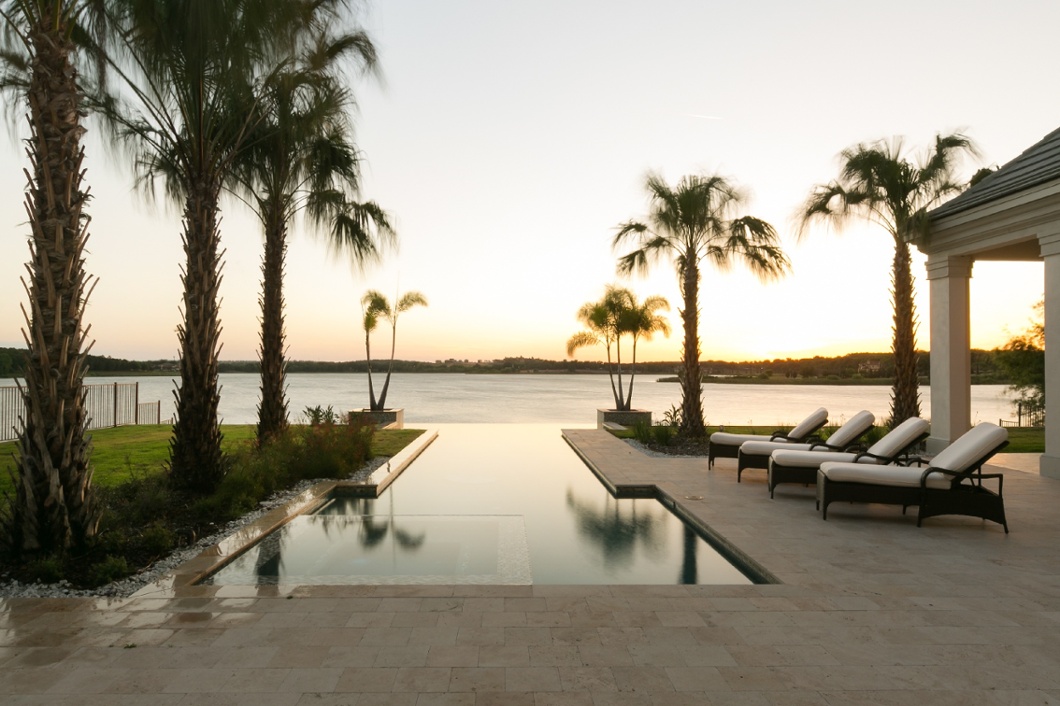 Bella Collina residents enjoy living in a safe and idyllic setting close to Orlando. The sprawling 1,900-acre community embraces rolling green hills laced with clear blue lakes. A private golf course designed by Sir Nick Faldo is central to community life.

On top of a world-class golf experience, you have access to:
Swimming pools
Tennis courts
Walking trails
Fine dining
Premier event venue
Spa
Throughout the year, community events pack the calendar at Bella Collina. Which means you'll have plenty of opportunities to make new friends. When your friends or relatives want to visit you in Florida, they can stay at the luxury vacation rentals that are also part of the community.

Our Tuscan-inspired architecture creates an atmosphere of tradition and pride. All of this is only 30 minutes from Walt Disney World and other world-renowned theme parks.
For more information about the community, contact Bella Collina today.