Enhance Your Sense of Well Being: Choose a Soothing Massage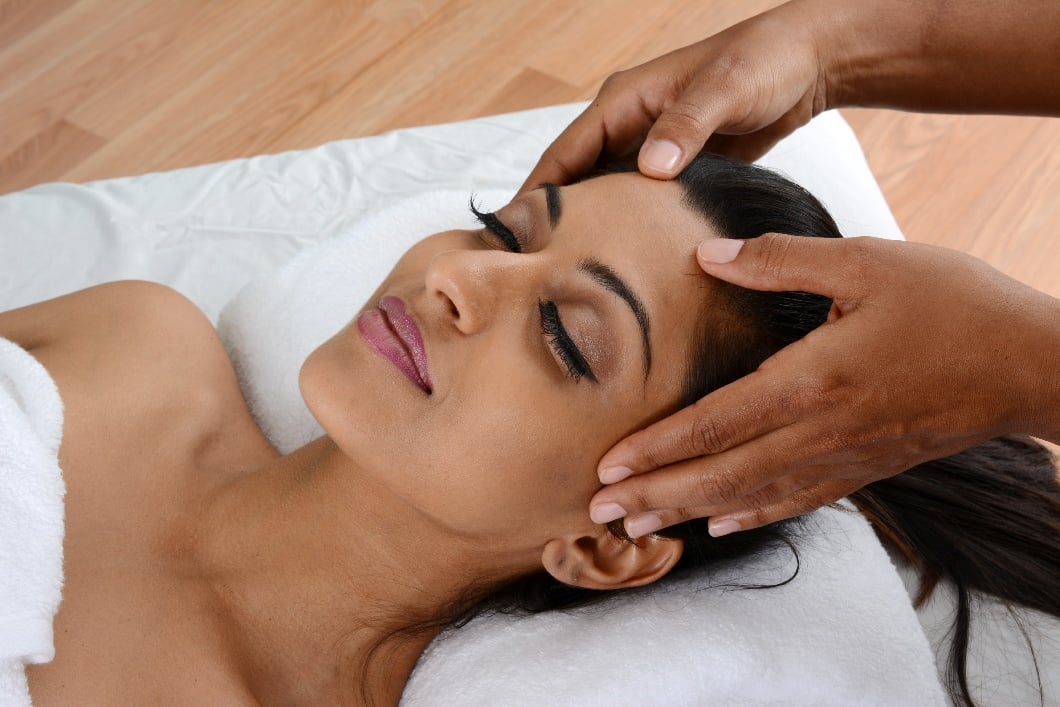 Some spa treatments are so relaxing you simply want to give in to the urge to doze off, allowing a trained massage therapist to push the "refresh" button for your mind as well as your body. Like the well-known basic Swedish massage, most are designed to target overused muscles, alleviate joint aches and tension and alleviate minor pain.
With long flowing strokes or gentle sweeping circular motions, a massage therapist will typically employ a variety of other techniques that might include kneading, tapping, vibration, and passive joint movements to help you relax and treat specific areas of the body.
The history of massage therapy dates back several millennia, to ancient India and the Hindu Ayurvedic tradition. It spread to China, Egypt, and Japan before the Christian era, and was practiced by Greek athletes to condition their bodies before competition.
Bodily massage was an important part of Roman culture as well and was used by early physicians -- including Hippocrates, considered the father of Western medicine -- in combination with fresh air, diet, exercise, and music to restore health.
Today, massage is once again used as an adjunct to a healthy lifestyle, in addition to a pleasant, refreshing, and revitalizing personal experience.
Some of the more popular types of massage include:
Hot Stone Massage
A therapeutic massage is similar to a Swedish massage except that hot stones are used in addition to or in lieu of the hands to apply pressure to various points on the body. The warmth of the stones can improve blood flow and alleviate pain as it eases muscle tension, relieves stress, and promotes relaxation.
Usually performed as a 90-minute massage, cold stones, said to help relieve headaches, may also be used.
Aromatherapy Massage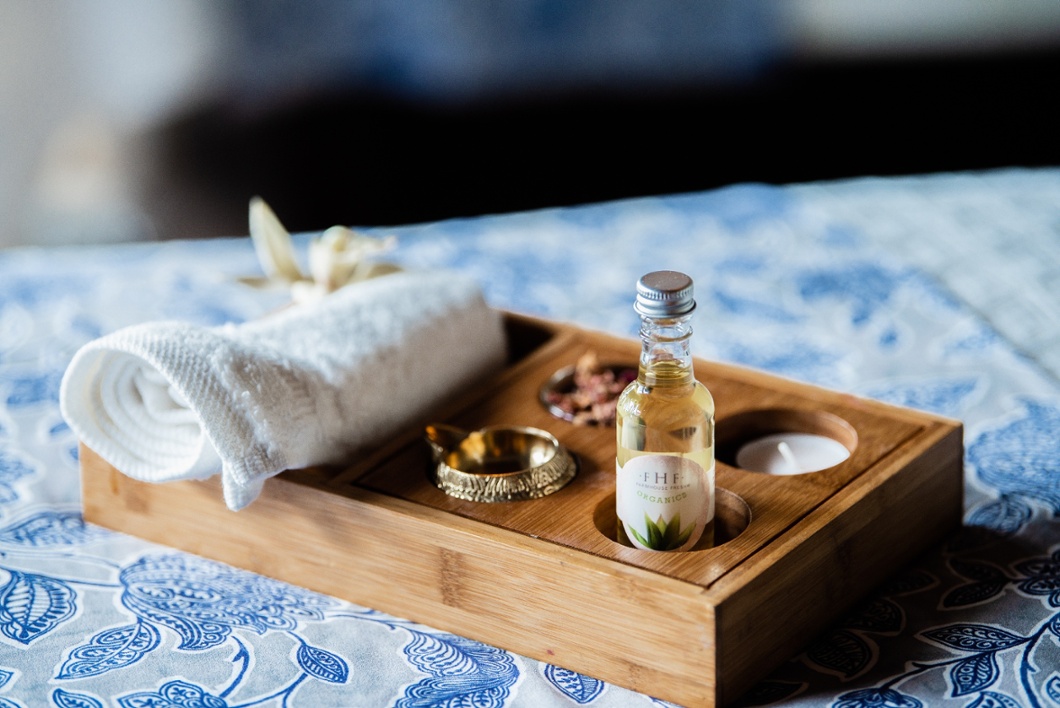 By adding specific scents to the massage, some massage therapists seek to add an element of emotional healing to their work with the physical aches and pains. Proponents believe that the beneficial effects of essential oils combined with gentle touch magnifies the relaxation and rejuvenation potential.
Although the therapist may choose which essential oils to use, you can express a preference. This is the type of massage most often suggested to counteract depression and boost emotional as well as physical wellness.
Deep Tissue Massage
Using more pressure than Swedish massage, a deep tissue massage, done right, shouldn't hurt or leave any lingering soreness, even though the therapist will strive to reach and massage deep layers of muscle and connective tissue.
It is recommended for chronic pain or imbalance and may be chosen as a remedy for an injury or long-term imbalance. Deep tissue massage can also help with severe anxiety.
Sports Massage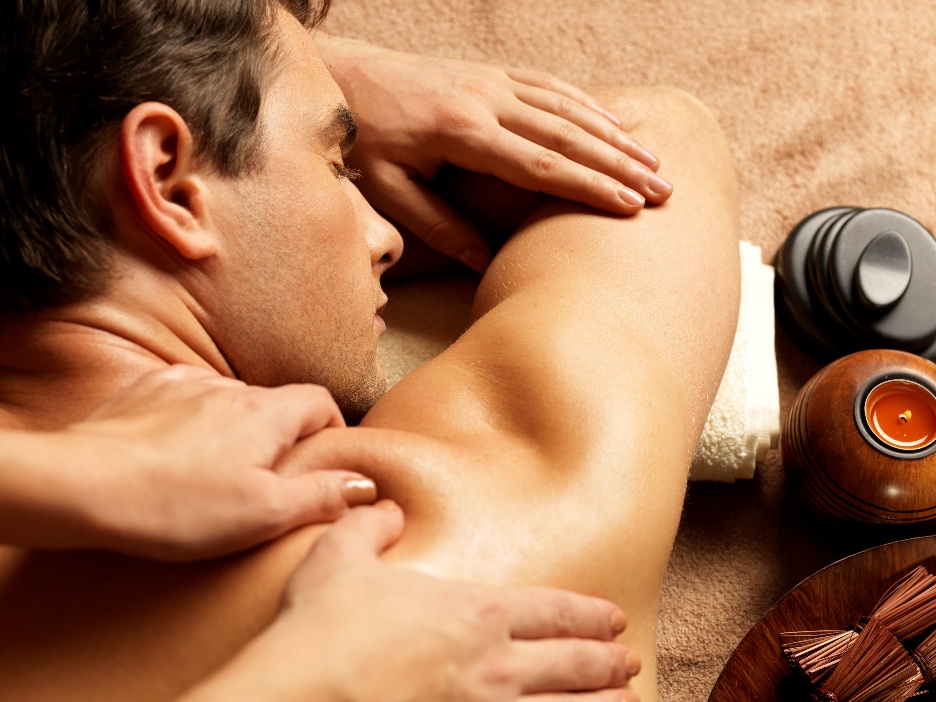 This is the type of massage you will want to consider if you are prone to sports injuries, or you complain of specific muscle pains every time you play tennis or golf. It can be utilized as a preventive measure, or as corrective therapy, in much the same way professional athletes use massage.
Whether it's a full-body massage, or it's used to focus on a specific area, your therapist is likely to use a combination of deep pressure and soothing strokes to relax and tone the muscles. Done regularly, it can improve flexibility and performance and help reduce the risk of injury.
Trigger Point Massage
Known as a treatment for specific injuries or localized pain, trigger point massage can be combined with full-body treatments, but will focus on the specific "trigger points" that you identify as problematic.
Reflexology
Relaxation and restoration of natural energy levels are the goal of reflexology, a type of massage that usually focuses on the feet, hands, and ears. As the therapist applies both gentle and firm pressure to the individual pressure points, most people feel a sense of calm and comfort that relieves stress and lets you leave feeling peaceful and uplifted.
It's also a wonderful way to experience the benefits of massage on a limited basis, or for people who are uncomfortable with a full body massage.
Shiatsu Massage
This is a Japanese form of massage that is sometimes performed while you're fully clothed. It is gentle and is sometimes known as a "beginner's massage," which is a good option for anyone looking for simple physical and mental relaxation with no specific bodily complaints.
It promotes calm, reduces muscle tension, and can relieve headaches, anxiety, stress, and depression.
Thai Massage
During this more active form of massage, the therapist will typically work the entire body using fingers as well as palms to apply strong pressure to various points. Your body may also be stretched and twisted into various positions in an effort to relieve pain and stress.
Pre-Natal Massage
Yes, pregnant women can experience the restorative benefits of massage, although sometimes it is discouraged in the first trimester. Always follow the advice of your physician, but prenatal massage can be an extremely effective way to deal with the emotional and physical changes that occur during pregnancy.
Couples Massage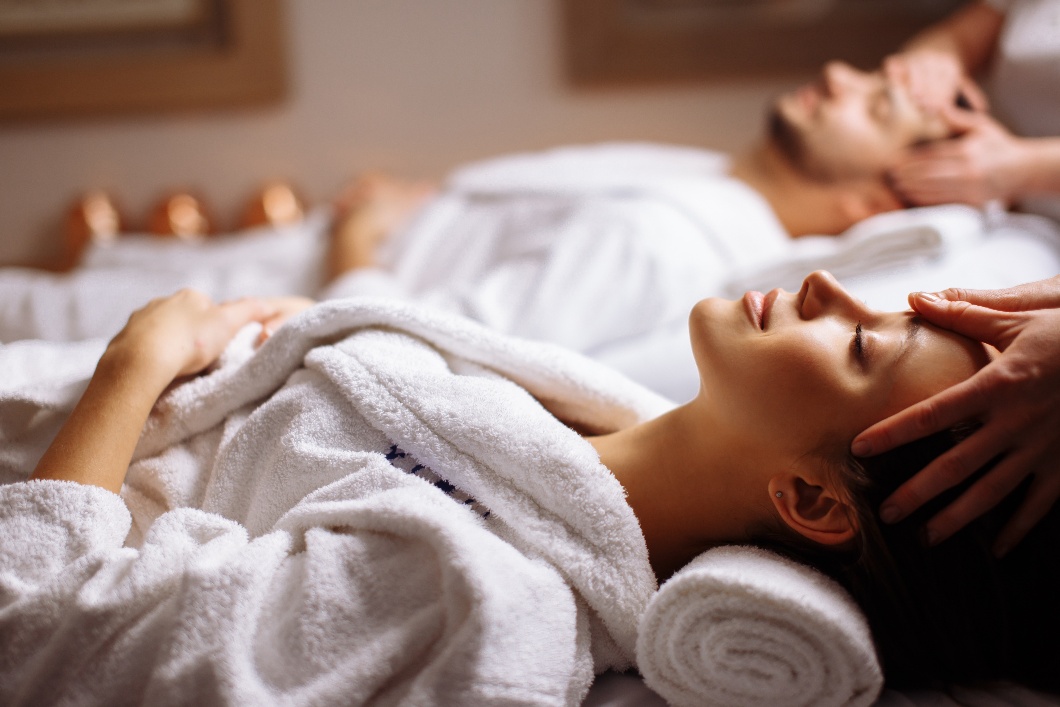 A shared massage experience is a great way to bond with a partner, or to celebrate a special occasion. Couples receive side-by-side treatments by two separate therapists, and the massage specifics do not necessarily have to be the same.
At Bella Collina, we can tailor a couples massage to individual desires.
The Spa at Bella Collina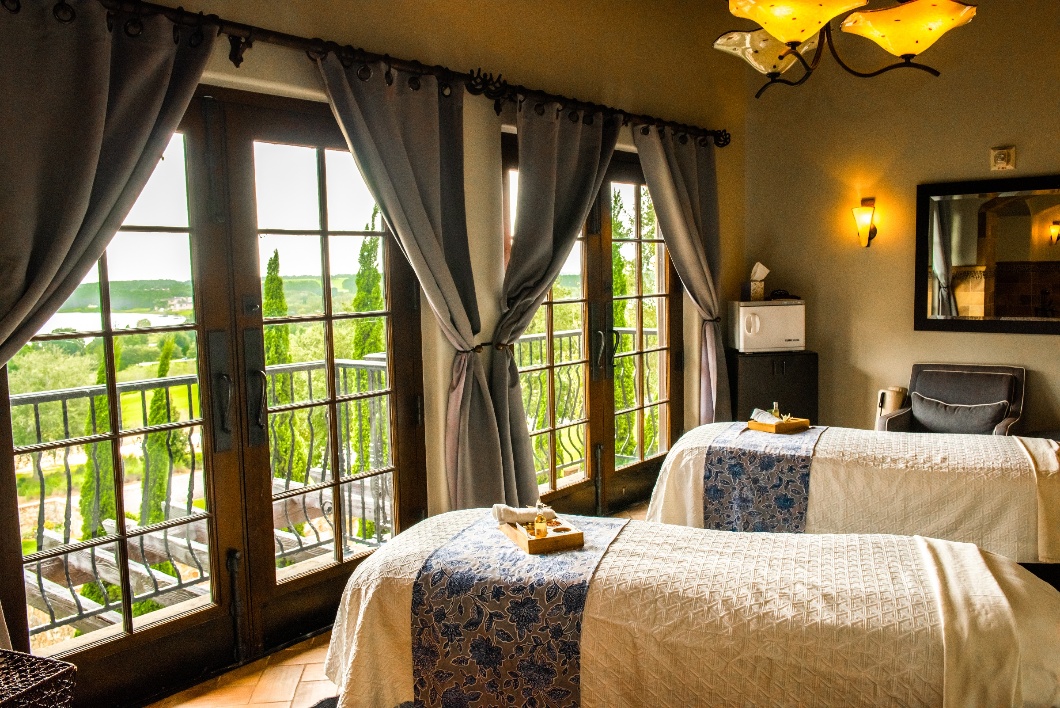 The Spa at Bella Collina offers a variety of distinctive massages that will not only relieve the tension in your muscles but can reenergize you and send you off with a new spring in your step and a renewed sense of energy and well-being.
The Spa is known not only for its luxurious amenities and services, but also for the beauty of the surroundings and the tranquility of the experience. From the moment you slip into a complimentary robe and slippers, you will relax and enjoy your day at this acclaimed Orlando-area spa.
Whether you're interested in booking a full day at the spa, or you want a specific 60- or 90-minute massage, look over our menu of unique treatments to decide which is best suited to correspond to your needs and match your expectations.
Feel free to discuss your individual ideas and design a custom massage; we even offer a "four-handed" individual massage! No matter what you chose, be prepared to be pampered -- in all ways -- from the moment you enter the beautiful spa at Bella Collina. Membership in the club and/or residence in the community are not required.
The Spa at Bella Collina is situated in the rolling hills of central Florida, only minutes from Orlando. When booking a massage or other type of service, we ask that you arrive approximately 30 minutes early so that you have ample time to relax. You will also be offered a light snack and complimentary house wine.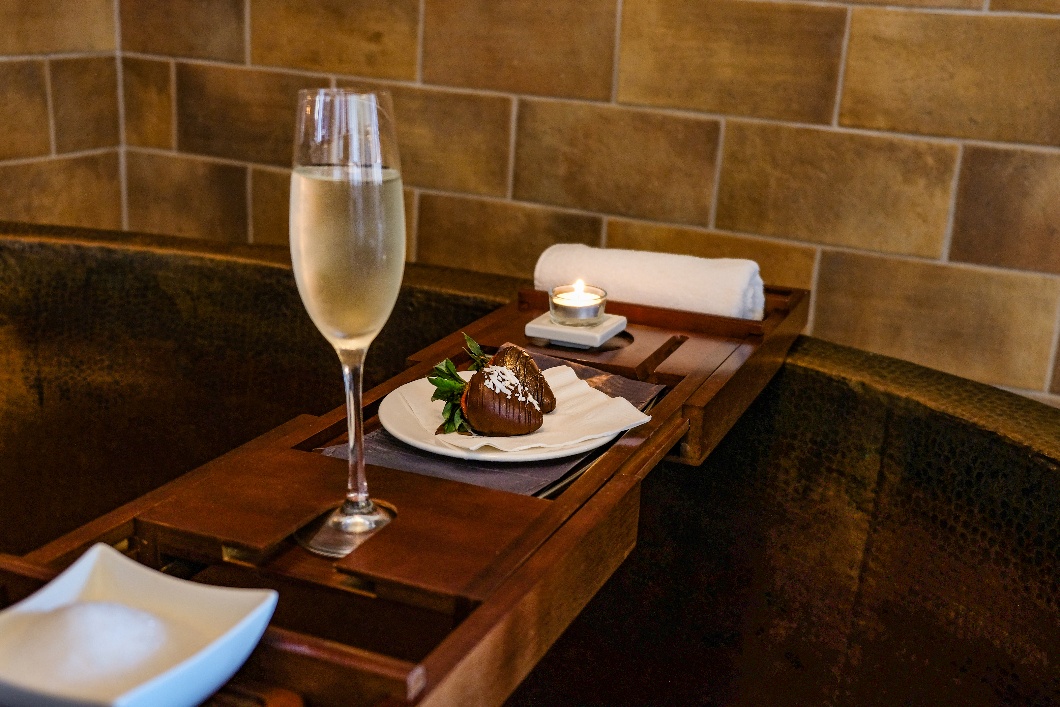 Guests are also encouraged to enjoy the Tuscan-inspired grounds adjacent to the Club at Bella Collina or partake of a meal in our renowned restaurant, the 19th Hole.
Book a refreshing spa day for yourself and your loved one today!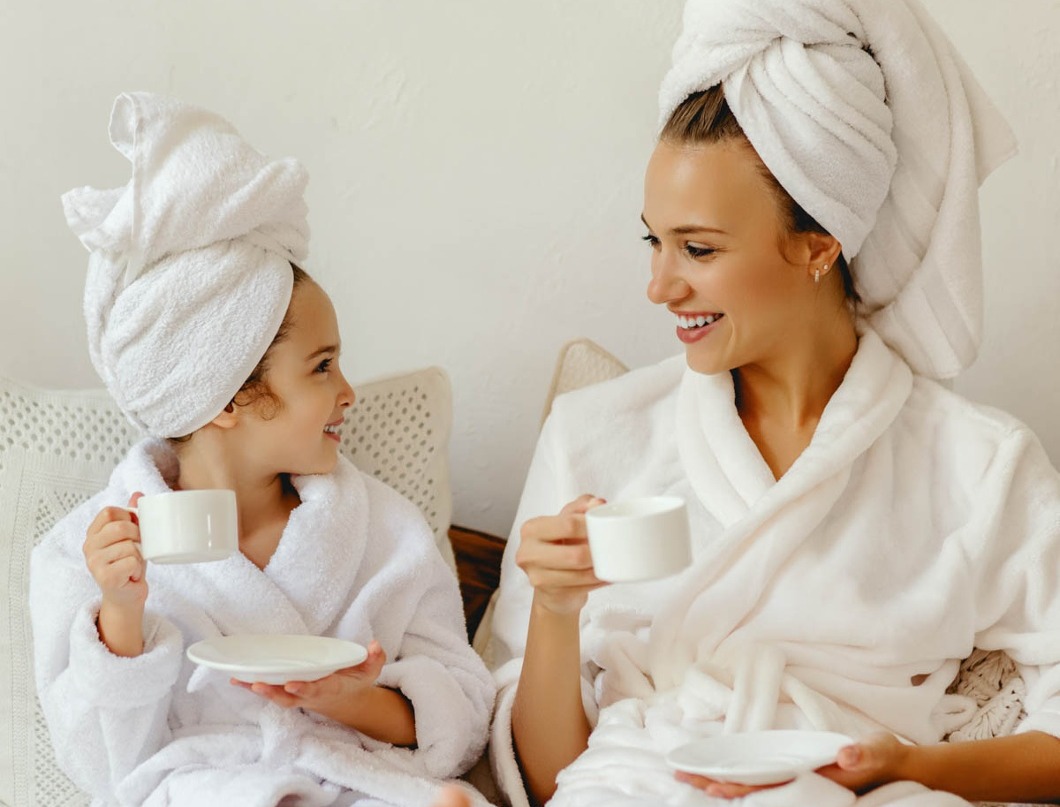 Just call 407-469-4001 to arrange your booking.
We also welcome group bookings but recommend that you schedule a group event three to four weeks in advance.