Benefits of Hosting Your Rehearsal on the Day of Your Wedding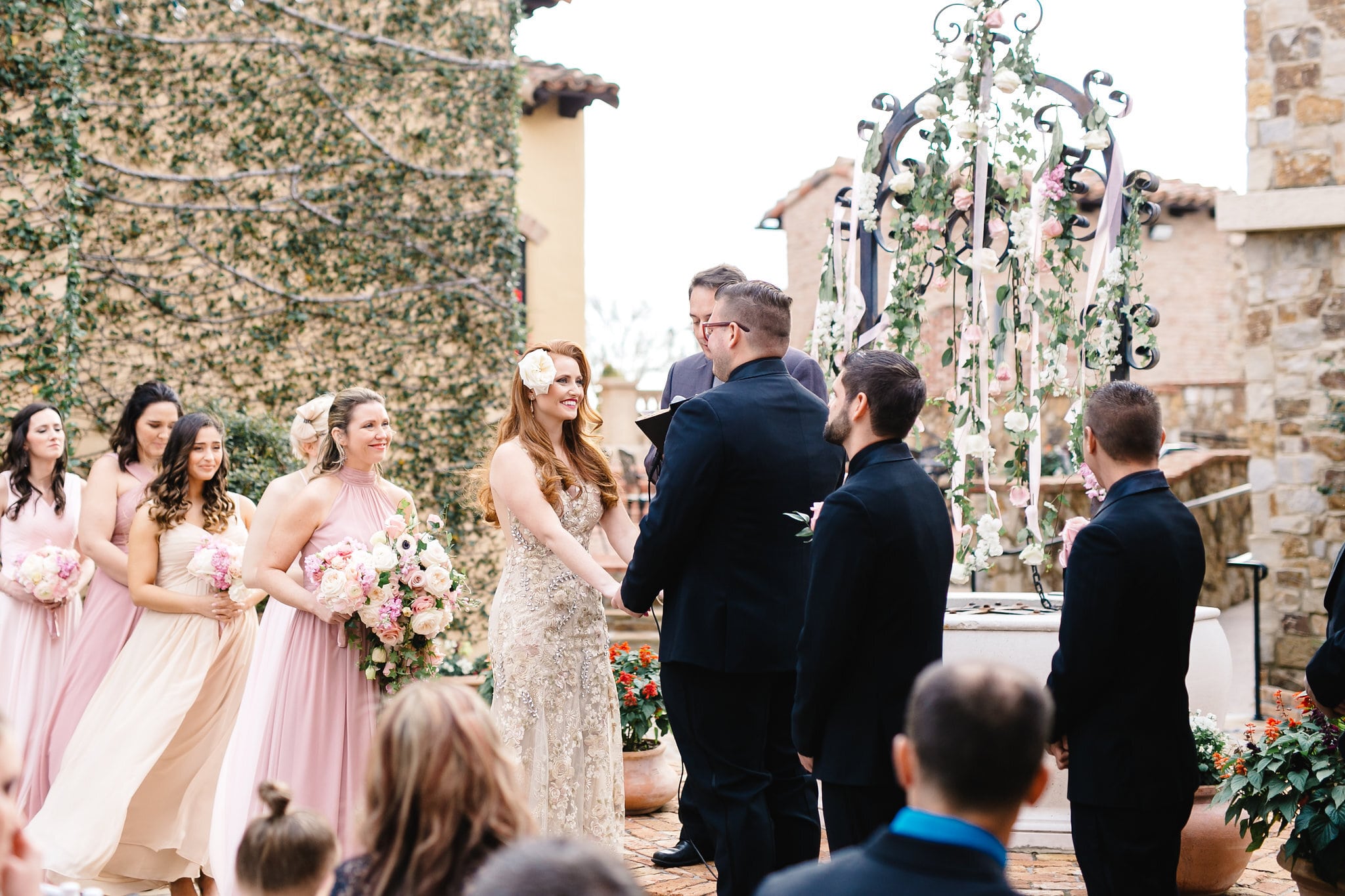 In preparation of a wedding, the wedding party meets the happy couple at the location of their ceremony to run through the big day's events. Bridesmaids and groomsmen are paired up and told important stuff like when to walk and where to stand. Traditionally, wedding rehearsals take place the night before a wedding, however; many couples are now choosing to knock them out the morning of the wedding — and they're experiencing positive results despite the old belief that it's bad luck for them to see each other before their ceremony. Here are a few benefits of choosing this unconventional approach to rehearing a wedding.

It Saves Time
Travel time is responsible for causing a lot of complications ahead of a wedding. Because of work and distance, not everyone can make it to wedding rehearsals the night before the ceremony. This is especially true for destination weddings or members of the wedding party who live far away. However, everyone involved in the wedding should be able to arrive by the morning of the wedding, so a same-day rehearsal can still allow everyone enough time to make it there and get prepared.

It Leaves Time for Other Activities
By moving the rehearsal to the day of the wedding, you open up the day prior to all sorts of ways to bring your guests closer together. For example, a lunch for each side of the wedding party the day before the wedding can help relieve any stress and help members of the wedding party better mesh together before the big day. If you'd rather plan an activity for all invited guests, a welcome reception where people are able to come and go as they please in a low-stress environment is a great way to get people mingling with each other.

It Refocuses Everyone
Wedding parties traditionally separate and spend time with their respective groups leading up to the ceremony: groomsmen may enjoy a round of golf, while bridesmaids often get manicures. A morning rehearsal instead forces them to begin their day on the same page and shifts their attention to the reason they are gathered together: to celebrate the union of their friends in marriage. Besides, by the time the rehearsal is over, each party will still have plenty of time to relax, hang out, and get ready for the ceremony
Practice makes perfect, but the wedding party only gets one chance to get it right. To make sure everything goes off without a hitch, hiring a professional wedding coordinator and choosing the right venue is crucial. At Bella Collina, our spacious venues and onsite coordinators will supply you with everything you need to make your wedding dreams come true.
Call us today at 407-469-4961 to schedule a site tour or for more information on how we can help you plan your big day.