How to Get Your Makeup to Last All Day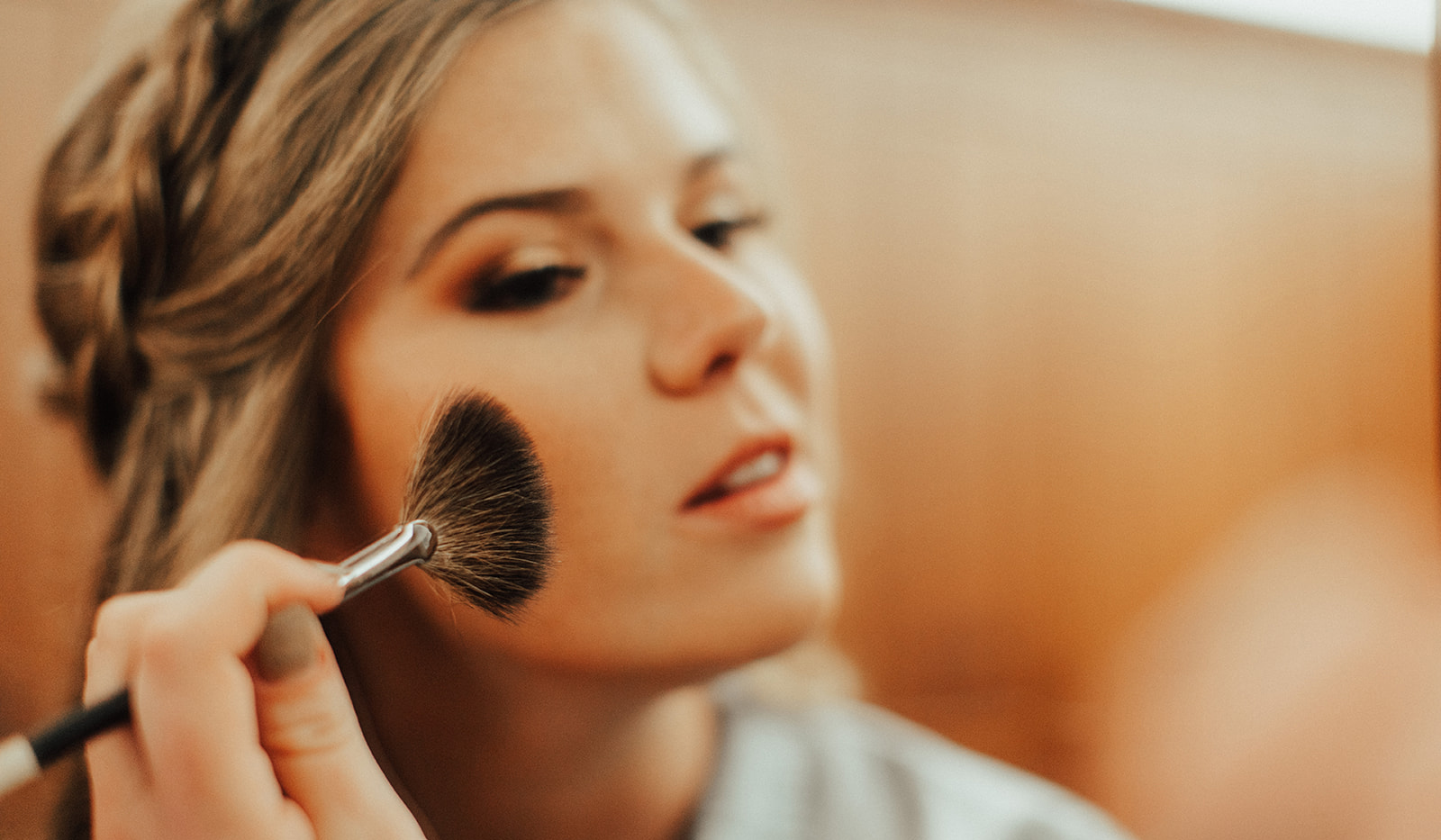 Every time you put on makeup, there's no doubt you want everything to look perfect and stay that way. But, the stakes are even higher on your wedding day. It will be the most you are ever photographed in one day by far, and everyone will be looking at you from the moment you walk into the ceremony. Don't let anything get the best of your masterfully-done makeup, especially not on your wedding day!
Fortunately, this problem is solvable. Take the following steps to ensure that your makeup will withstand heat, sunshine, dancing, and anything else the big day throws at you!
Think Ahead
Experiment with different ideas and products you plan to use ahead of time so you know exactly how your skin reacts. You should also cut back on sugar and greasy foods so that your skin will be as clear and smooth as possible!
Hydrate
Water is just as important as food when it comes to clear skin. Drinking enough water will give your skin the extra moisture it needs and will help cleanse dead skin cell buildup in your pores.
Cleanse and Moisturize
You want to start the makeup process with your skin in the healthiest possible state, so clear away all oils and open up your pores with a gentle cleanser. Then, apply a light moisturizer without oils to soften your skin.
Use an Oil-Free Primer
Just as a good paint job requires a smooth base coat, so does a flawless makeup job! Primers are great at providing a steady, even surface for additional layers.
Brushes are Your Friend
Choose whatever products work best for you, but throughout the process, remember: less is more. Use small brushes for targeted application and to ensure that you don't overuse powder, since too much will result in a cake-y look by the end of the day.
Don't Forget to Set It
Use a setting product to keep your makeup in place all day. Some prefer powders, but sprays can last even longer for the big occasions.
Hands Off the Face
Oils from your skin can break down all your hard work, so avoid touching your face throughout the day to remain oil-free!
In Case of Emergency Supply
Ask one of your bridesmaids to keep a bag of all the essentials readily available for you during the day and night. You'll want some blotting paper, touch-up powder, and a multi-functional makeup stick to cover your bases.
A beautiful bride deserves a beautiful venue for her big day. Nowhere else in Florida can match the atmosphere and elegance of Bella Collina. In fact, you won't even feel like you are in Florida – more like the rolling hills of Tuscany. Your fairytale wedding doesn't have to just be a dream; you can have it right here in Orlando at Bella Collina, Orlando's top wedding destination.