9 Characteristics of Luxury Home Designs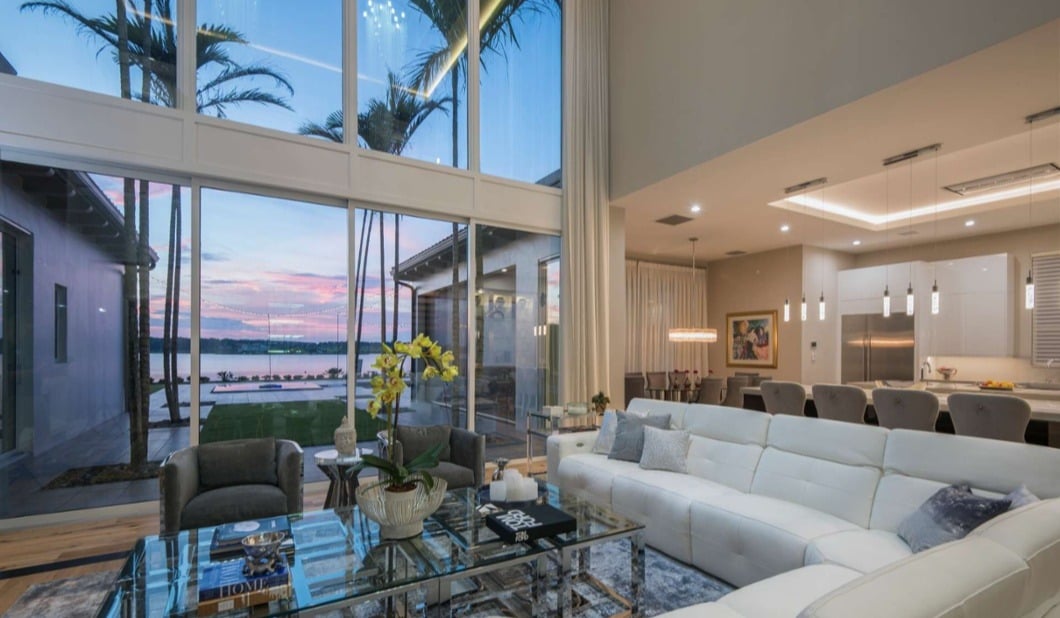 Perhaps you're ready to build the luxury home you've dreamed of for years. It's essential to remember that custom luxury home designs create an overall synergy far beyond what a typical house offers.
As you search for ideas to incorporate into your design, here are nine characteristics common to homes that fall in the high-end luxury category.


1. Big Spaces
Luxury and square footage go hand in hand. Most luxury homes will be at least 3,000 square feet but scale up much larger. It's not uncommon to find 8,000 – 10,000 square foot homes in this category.
Big spaces make big impressions. Consider an expansive foyer to excite people as they enter the home and draw them into a stunning interior. On multi-level homes, the entryway commonly showcases a grand staircase.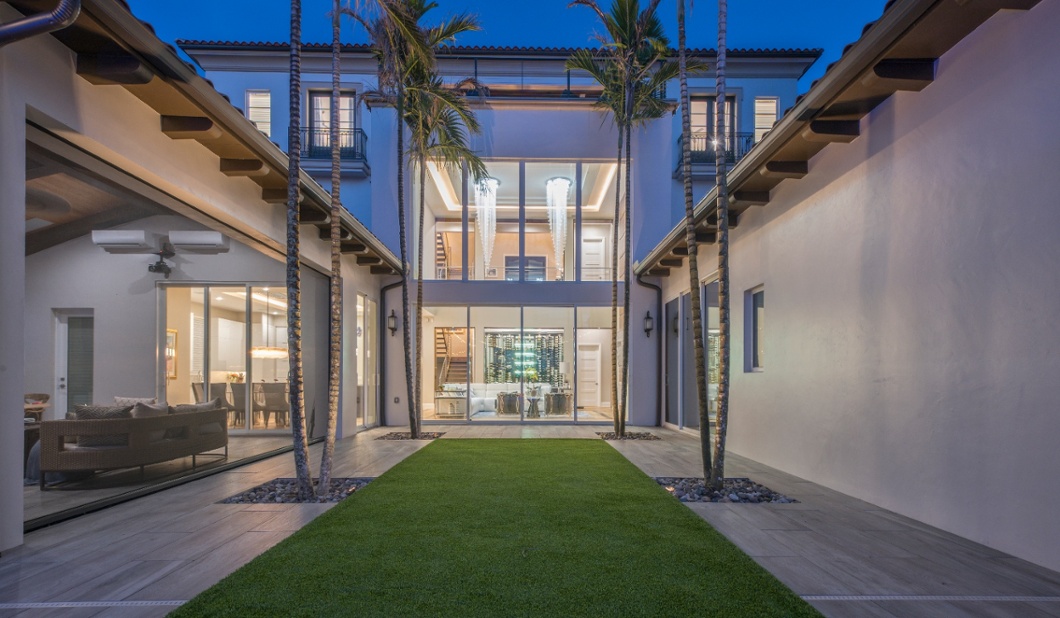 Open floor plans have defined luxury homes for several decades now. The purpose is to give you plenty of space for entertaining and displaying fine furnishings and art.
2. Premium Materials

A spacious luxury home depends on the use of premium materials. From high-end building materials to finely designed finishes, premium is the name of the game.
A masterful luxury design will blend premium finishes that complement each other from room to room.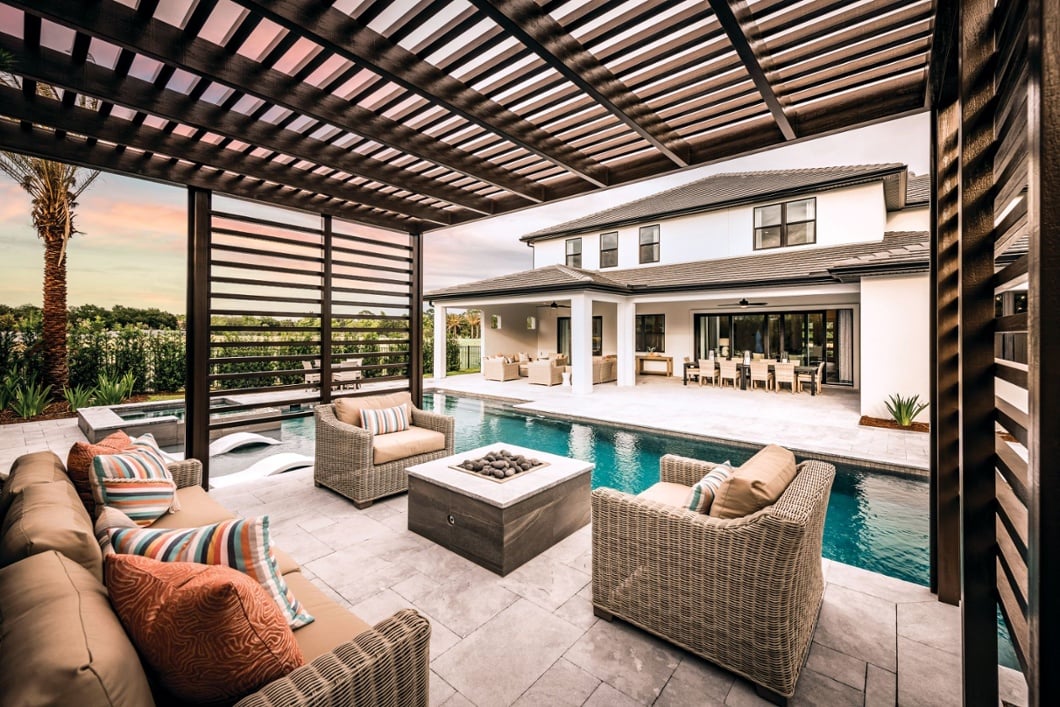 Top luxury materials include:
Venetian plaster

Granite or marble

Exotic hardwood

Sustainable woods or bamboo

Stone or ceramic tile
All these fine materials require expert installation. Rely on skilled builders to produce great results. Reputable custom homebuilders can execute the finer details inherent in luxury home designs.

Thoughtful finishing touches elevate the best homes to the top luxury tier.
Examples of fine finishes include:
Ornate banister

One-of-a-kind fireplace mantle

Custom mosaic

Crystal chandeliers

3. Smart Technology
A luxury home needs to be smarter than the average bear. Luxury home designers consciously work with smart technology to enhance traditional rooms and unlock the potential of wireless controls.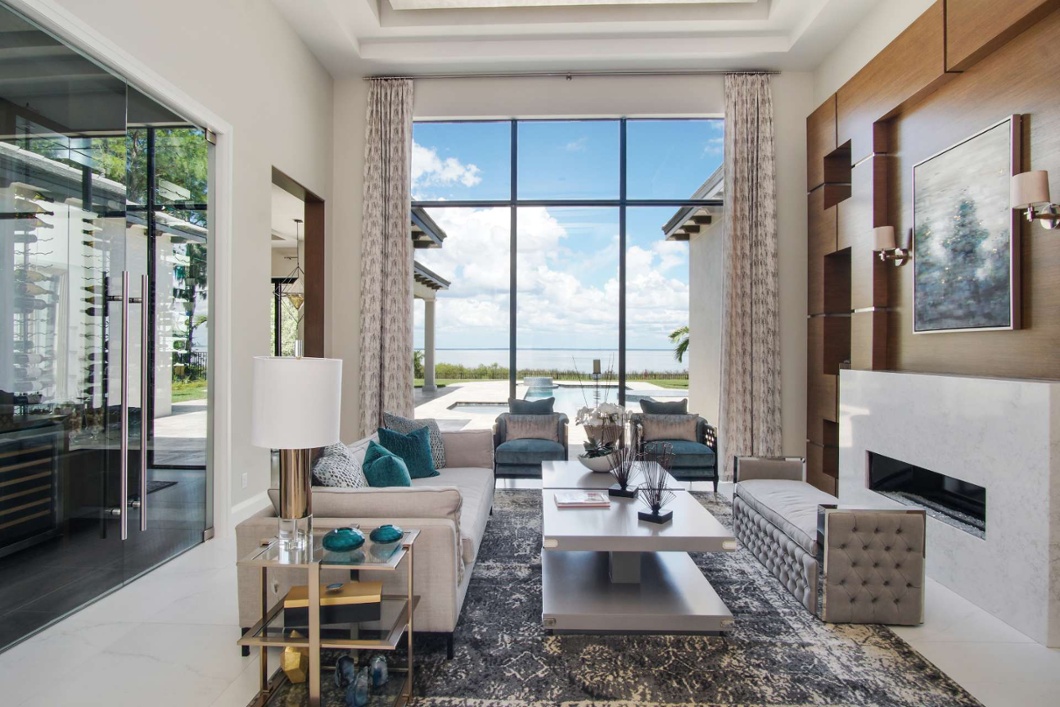 Today's innovative home technology can tie every system in the house into one central control system accessible through an app. This technology can remotely control systems such as:
Lighting, indoor and out

Window treatments

Door locks

Surveillance cameras and alarms

Heating and cooling
Not only is it convenient to control these systems from your mobile device, but careful management and scheduling can improve energy efficiency. Schedule lights to turn on and off according to your schedule. Improve your interior comfort with the precision heating and cooling of individual areas.


4. Spa Bathroom
A luxury home design will include at least one oversized spa bathroom adjoining the primary bedroom suite. Popular features of these bathrooms include:
Soaker tub and/or whirlpool tub

Heated flooring

Stone finishes

Premium fixtures

Bidet

Large shower area with multiple shower heads

Sauna
Large windows allow in natural light while still preserving privacy. The window may look out to a beautiful garden or water feature.


5. Regal Primary Bedroom With Dressing Rooms
Master bedroom designs create a relaxing haven for homeowners. Generally oversized like a suite, the area includes space for enhancements such as:
Fireplace

Balcony or patio

Sitting area

Window seat

Over-sized television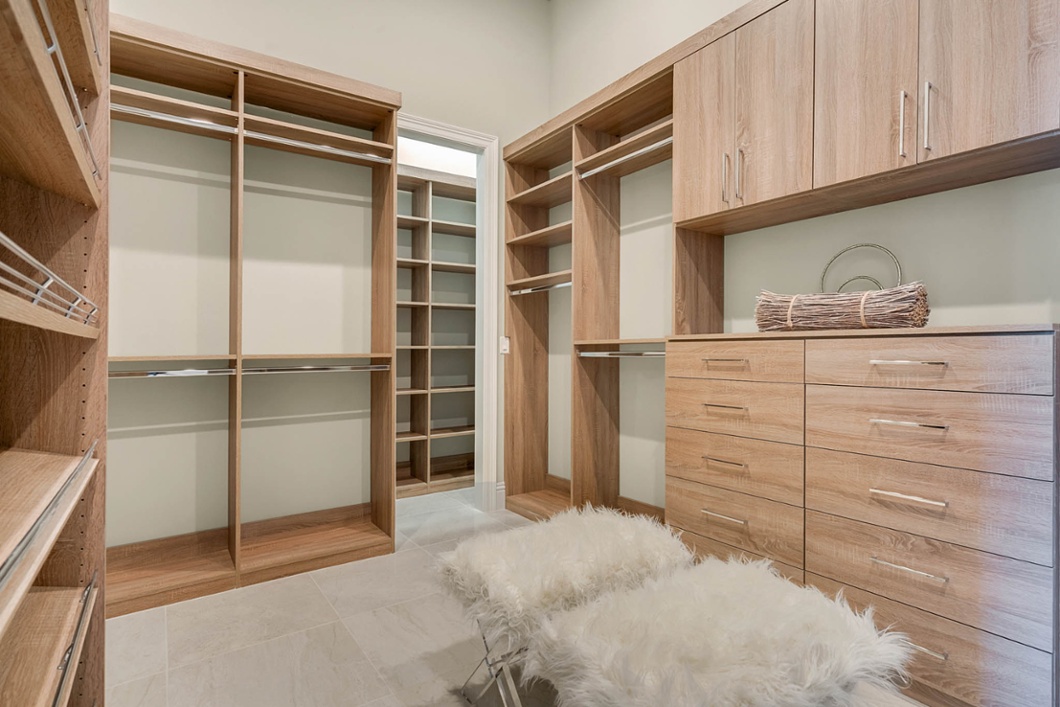 The master suite will also include large walk-in closets with ample room for dressing.


6. Special-Use Rooms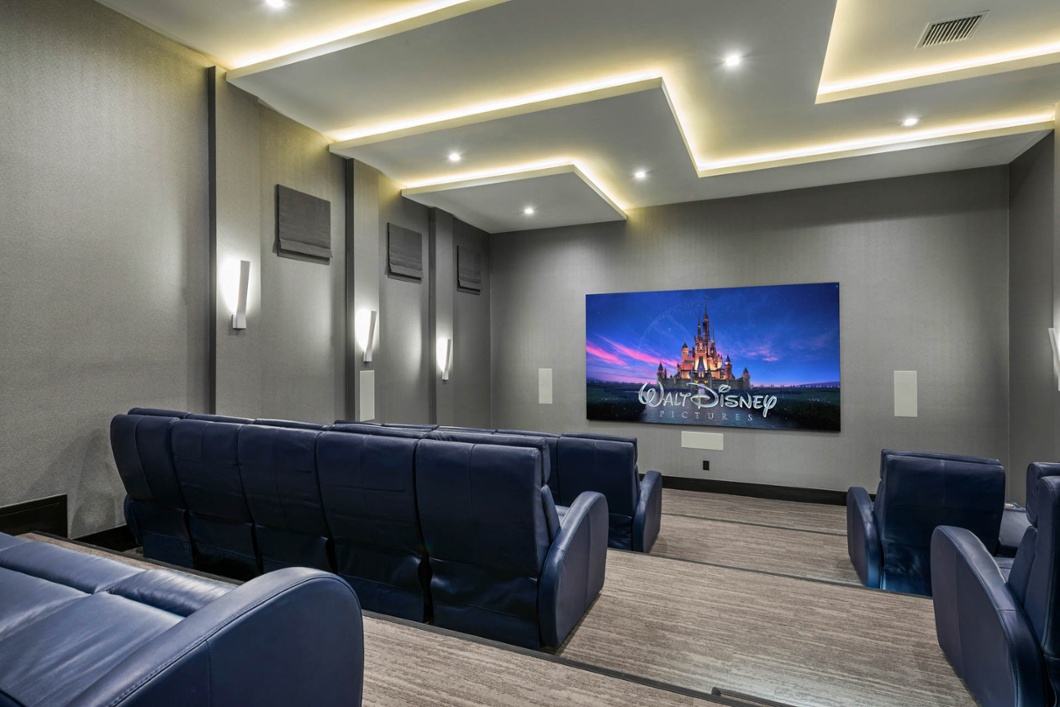 Luxury homes often include special-use rooms not found in more traditional home designs. Popular ideas include:
In-home gym

Craft room

Library

In-home theater

One or more home offices

Art, music, or video studio

Butler's pantry


7. Sustainability
In recent years, sustainability has come to the forefront of luxury home design. This concept encompasses energy usage and the durability of materials.

Design can have a significant impact on energy usage. How a home sits related to seasonal sun movements and prevailing winds can improve energy efficiency and comfort.

For example, sunlight should hit a home's windows most directly in winter to aid lighting and infuse the home with solar warmth.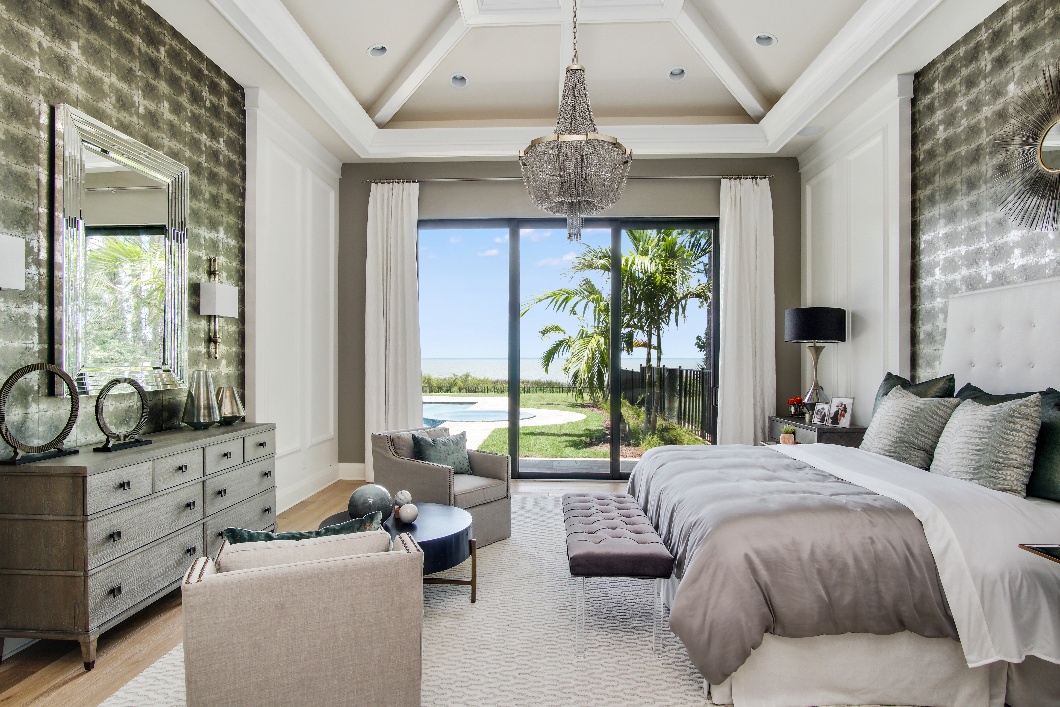 Design choices, like window placement and cantilevered roofs over patios, minimize the reach of intense summer sun and prevent it from heating a home's interior. Luxury home designs may include extra efficiency measures such as solar panels or solar water heaters.

People increasingly value choices that reduce negative environmental impacts when it comes to luxury home materials.

Sustainable materials include :
Renewable materials, like bamboo

Recycled materials, like reclaimed barn wood

Enduring materials, like stone
Additionally, sustainable material doesn't introduce toxicity to the home as many manufactured materials have done historically.

8. Architectural Charm
Custom builders often take inspiration from the landscapes of the home's surroundings. For example, Spanish architecture looks beautiful among trees draped with Spanish moss. Homes nestled in the mountains often have large front porches or broad use of flagstone.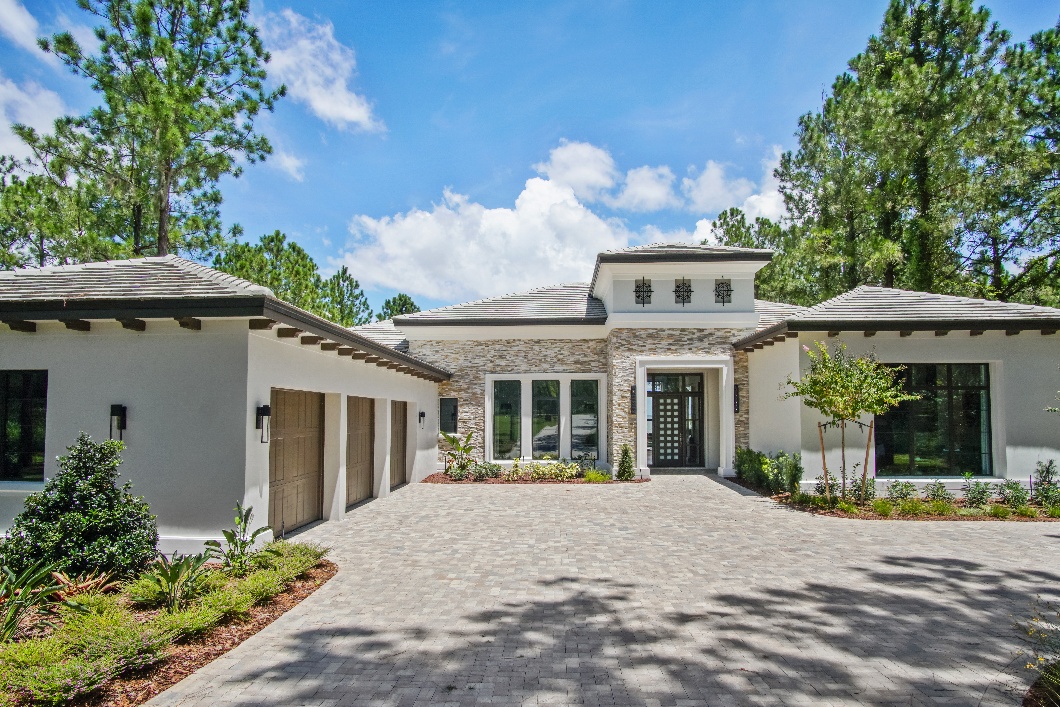 Consider your surrounding landscape and incorporate elements of it into your architectural design. This allows your home to accentuate the landscape and vice versa rather than standing in stark contrast.

9. Discerning Location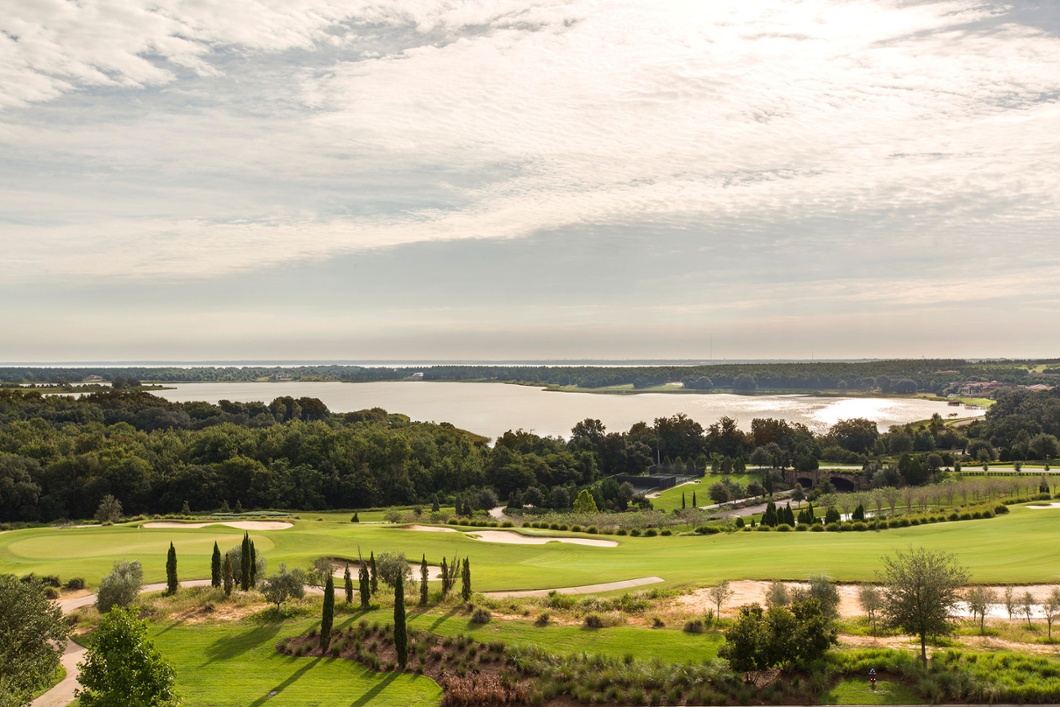 Location is one of the most critical aspects related to luxury living. Give careful consideration to where you will build your dream home. Amenities, livability, geographical features, schools, and taxes are just a few things to consider.
Whether urban, suburban, or rural, the setting for a luxury home should be unique. You want to select a location that will serve your needs for years to come.

Scenic, Convenient Upscale Living
With the maxim, "where luxury meets nature," Bella Collina is synonymous with luxury living. Our private golf community is only 30 minutes away from exciting Orlando, but the tranquil green hills of Monteverde make it feel as if you're in the hills of Tuscany.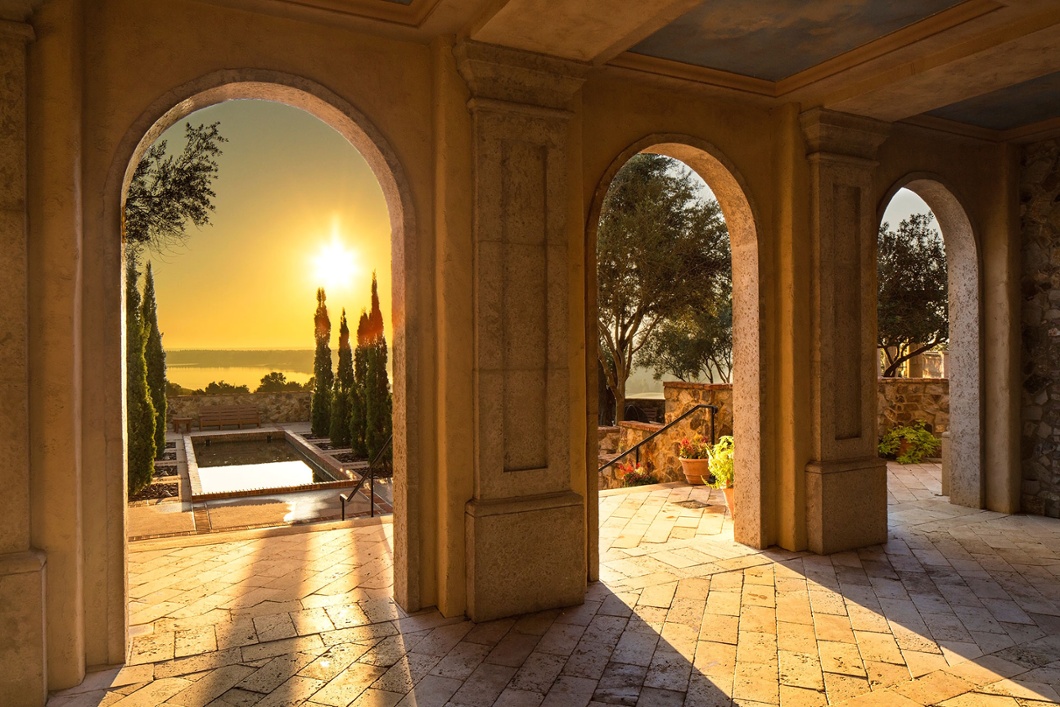 Bella Collina residents enjoy upscale amenities, championship golfing on our Sir Nick Faldo-designed course, tennis, and views of Lakes Apopka and Siena. Your luxury home design - and lifestyle – await you. Schedule your visit to Bella Collina today.