8 Unique Lakefront Communities in Central Florida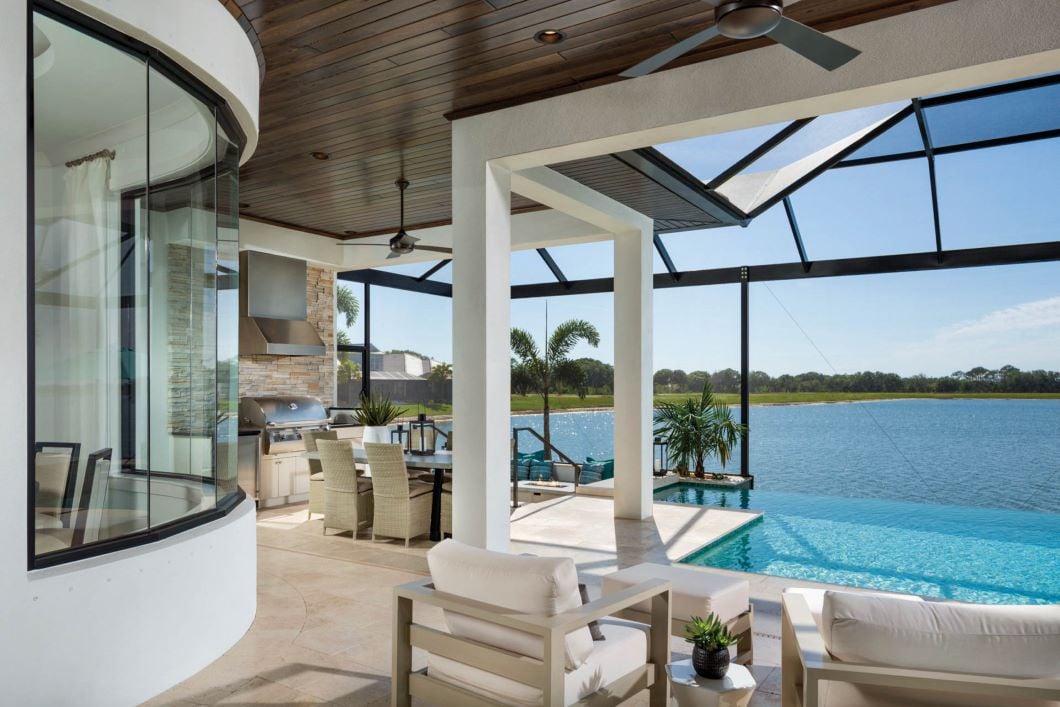 When you think of Florida, many picture sandy beaches with beautiful sunrises and sunsets. But buying beachfront property is not always ideal or feasible. That's one reason it's important not to overlook the inland areas of Florida, home to abundant lakes and gorgeous lakefront communities.
Central Florida especially presents an exceptional landscape. Communities in the region cater to a variety of people from retirees to growing families.
Here are eight unique lakefront communities in Central Florida that offer excellent opportunities for home buyers.
1. Bella Collina, Montverde
Bella Collina has gathered many highly-desirable amenities into one place. The private, gated community includes waterfront estate homes on Lake Apopka and luxury condos on Lake Siena.

In addition to surrounding residents with tranquil water views, Bella Collina boasts a championship Sir Nick Faldo signature golf course. The combination of lakeside living and golf makes the location one of the most unique communities in Central Florida.
At the heart of the community is the Grand Bella Collina Clubhouse, an extraordinary 75,000-square-foot facility. Intricate Tuscan-inspired design details create a beautiful and luxurious place for everyone to come together.

The 1900-acre community is a short drive west of Orlando, which keeps tourist attractions and urban conveniences close at hand but far enough away for you to enjoy the peaceful countryside.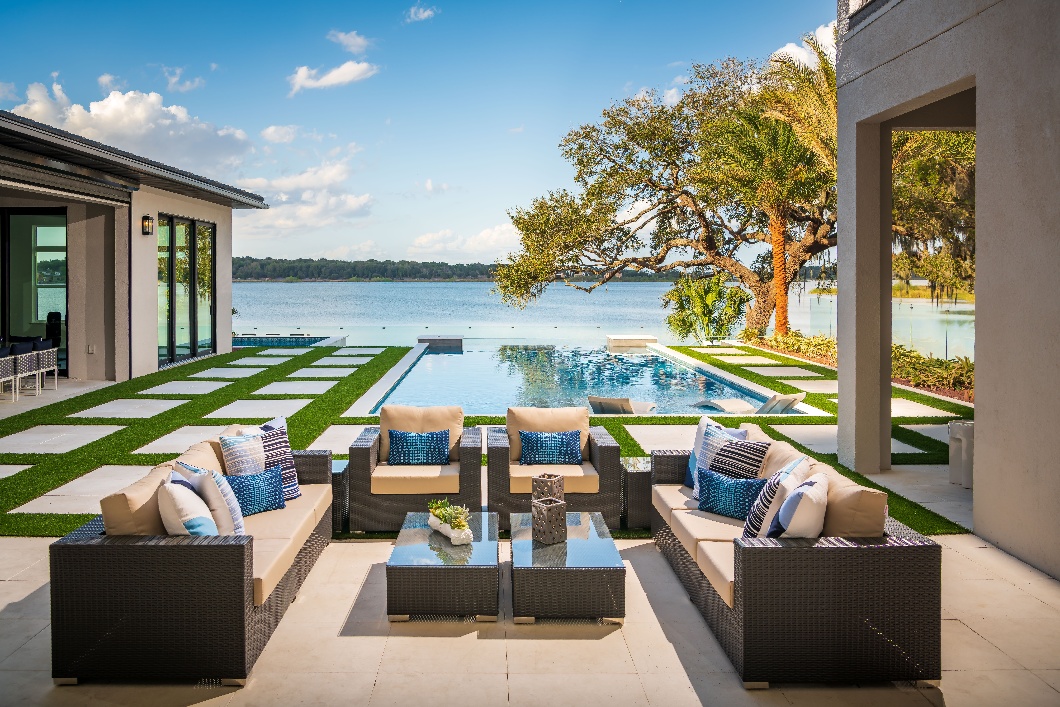 Residents experience a truly luxurious, active lifestyle with access to impressive amenities, including:
Resort-style pool
Tennis courts
Signature golf course
Walking trails
Full-service spa
Fitness center
Events venue
Fine dining
Fishing pier
Community activities


Bella Collina offers move-in-ready homes and condos as well as opportunities to build a custom waterfront or golf course home through some of the top builders in Central Florida.
2. Lake Butler Sound, Windermere
Lake Butler is part of an 11-lake chain near Windermere. The private, gated Lake Butler Sound community has developed three exclusive enclaves called:
The Reserve
The Estates
Mediterranean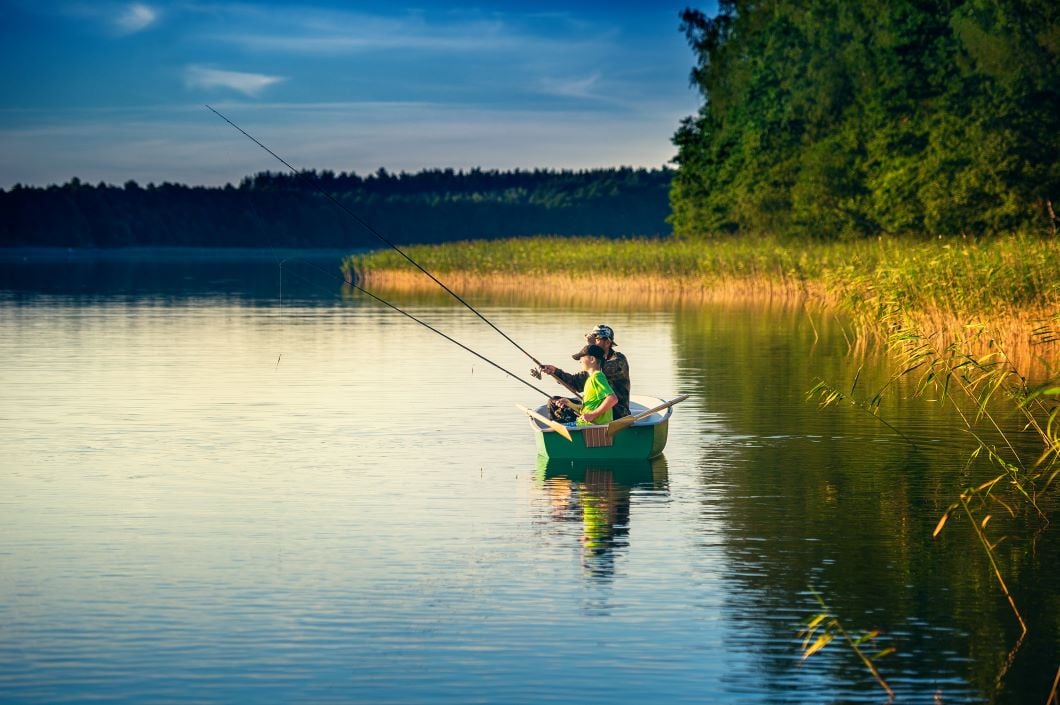 Located on the south end of the lake, the community is only 17 miles from downtown Orlando and even closer to Disney World. Homes range from 2,000 to 10,000 square feet.
The community comes with:
Guarded gate
Private park
Fishing Pier
Waterfront and water view homes


At 1,700-acre, Lake Butler is the largest lake providing recreational activities such as:
Boating
Fishing
Kayaking
Water skiing


Multiple gated communities cluster around the these lakes that boast excellent water quality.
3. Lake Conway Chain, Edgewood, Belle Isle, and Orlando
The Lake Conway Chain is not a single planned community but a series of mature neighborhoods that have developed on the waterfronts of the lake chain by Orlando. Some homes are within the small municipalities of Edgewood and Belle Isle while others are in Orlando.

What started as cottages decades ago have now grown into year-round homes valued for their proximity to these protected waters and Orlando attractions. In fact, driving distances to downtown Orlando, Orlando International Airport, hospitals, and shopping and dining districts are measured in minutes.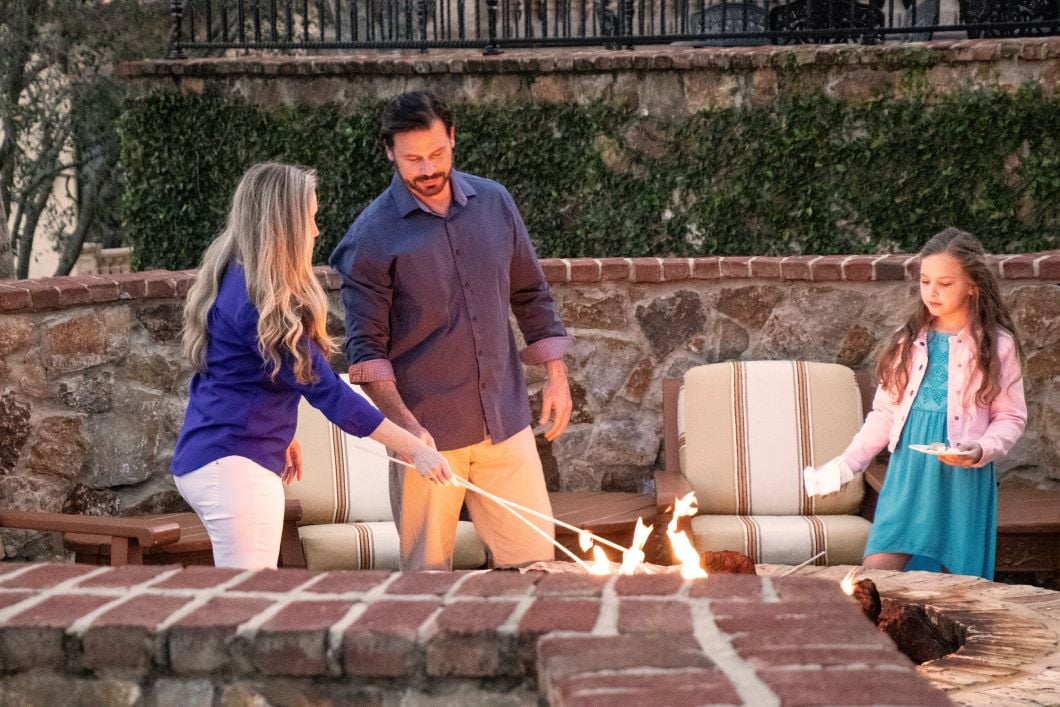 Despite being adjacent to the urban action, the lakeside homes surround their occupants with a tranquil atmosphere and beautiful landscapes. Conway Chain residents value their environment and have taken action to preserve the pristine quality of the lake waters.
The lakes in the chain are relatively deep, which provides excellent fishing. There is also plenty of room for water sports.

The neighborhoods in the Conway Chain are closely knit. Neighbors socialize on the lakes and frequently organize community events, like:
Barbecues
Dock parties
Bonfires
Sunset cruises
4. Lake Keystone, Odessa (Tampa Area)
A waterfront community of over 200 homes has grown around spring-fed Lake Keystone. Like other lake areas in Florida, people initially built fishing cottages that have gradually been rebuilt or replaced with modern waterfront homes.

Despite the housing boom, the area has retained its appeal as a lakeside country getaway with clean water, wildlife, and cypress trees. The emphasis on rural beauty and water quality has shifted the area by the lake away from the agricultural uses of the past.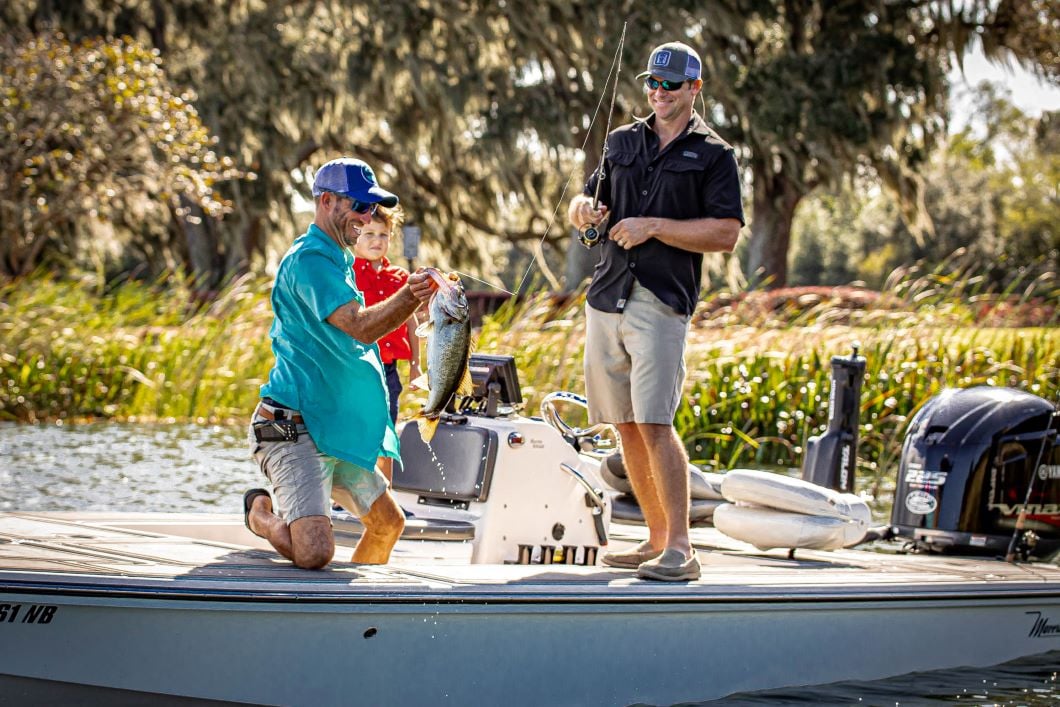 At 434 acres, the private body of water provides ample space for:
Boating
Jet skiing
Tubing
Kayaking
Fishing


The Lake Keystone community is best known for its annual Christmas Boat Parade. Homeowners decorate their boats and cruise the lake together.
5. Lakeshore by Simple Life, Oxford
Not all Central Florida waterfront communities are composed of luxury estates. Lakeshore appeals to downsizing adults who want a low-maintenance life with access to plenty of amenities, including:
Community pool
Firepit
Bocce ball
Pickle ball
Fitness Center
Clubhouse
Dog park


Built by Lake Andrew, the community includes 223 cottage-style homes only 585 to 1,085 square feet in size. Many cottages have views of the lake, and all residents can stroll on lakeside walking trails.

A peaceful life with opportunities to socialize emerges in this environment. Although residents get to enjoy the quiet life, Ocala is close enough to meet needs for shopping, dining, and health care.
6. Twin Lakes, St. Cloud
People 55 and older maintain active lifestyles on the shores of Live Oak Lake. This is a new community just south of Orlando. The 20,000-square-foot lakefront clubhouse has only recently been finished.

The community employs a lifestyle director responsible for organizing activities. With events scheduled year-round, residents have no shortage of opportunities to make friends.

The clubhouse enhances the existing community pool area and fitness center. The large building offers:
Gathering room
Billiards room
Poker game room
Art room with kiln
The gated community ensures privacy for residents, who take advantage of their lake access by going boating or fishing.
7. Lakes of Mount Dora, Mount Dora
This 55+ active adult community features larger homes with up to four bedrooms and big garages. Where To Retire Magazine ranks the community among the Top 50 planned retirement communities.

Classic Florida architecture inspires the waterfront and water view homes in this gated community. Channels connect a series of small lakes, placing most of the 950 homes within sight of water if not on it.
A big feature of the community is an 18,000-square-foot island clubhouse that contains:
Great room
Card room
Fitness center
Library
Pool
Hot tub


The 40-minute drive to Orlando allows residents to access urban attractions and services whenever desired, but small-town life is the norm from day to day. Mount Dora has preserved its historic charm and is a big reason people choose to live in the area.

The town features lovingly restored homes and downtown commercial buildings. Visiting here is like taking a time machine back to a simpler time before giant corporations imposed homogeneous box stores on the American landscape.
8. Sanctuary by the Lake, Winter Haven
Lake Rochelle forms the heart of this family-friendly exclusive gated community. Unlike many locations that cater to retirees, people of all ages make their home here.
Modern homes built by Southern Homes provide residents with energy-efficient dwellings and attractive architecture. Construction at this location really focuses on performance and empowering occupants to control utility costs.

Home features and options include:
R-30 insulation
Programmable thermostats
15 SEER air conditioning units
Tankless water heaters
Energy Star appliances
Low maintenance landscaping


When not relaxing inside comfortable homes, residents can play on the lake.
Take a Tour of Bella Collina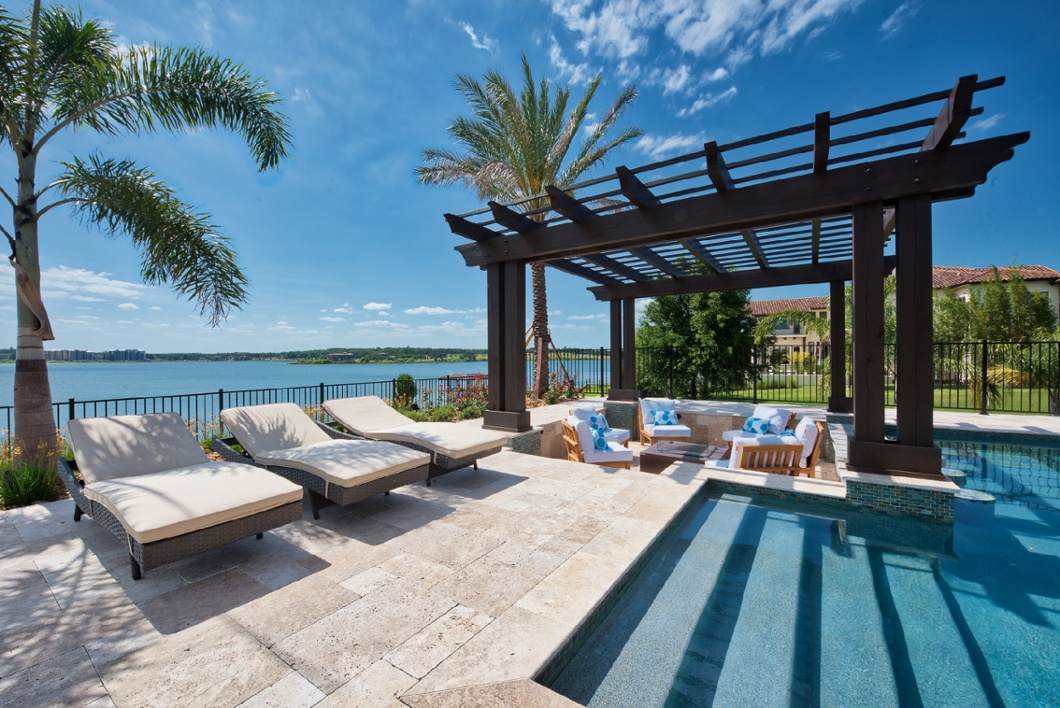 Bella Collina epitomizes luxury living within an active, close-knit community. There are activities planned throughout every month that appeal to families, retirees, golf enthusiasts, tennis players, wine enthusiasts, and more.

Stay active or simply relax within Bella Collina's tranquil landscape featuring gently rolling hills, two pristine lakes, and a championship golf course.

Reach out to Bella Collina today to discover the best in Florida luxury living.